My Hong Kong visits always revolve around the busy and compact Central and Soho areas so when my colleagues suggested a seaside lunch I was immediately tempted! I just love that a 30-min cab ride can take you a world away from hectic Central and drop you on a beach on the island's south side. We headed along Hong Kong's iconic Repulse Bay to the new trendy The Pulse complex, home to the much talked about breezy hangout of Limewood.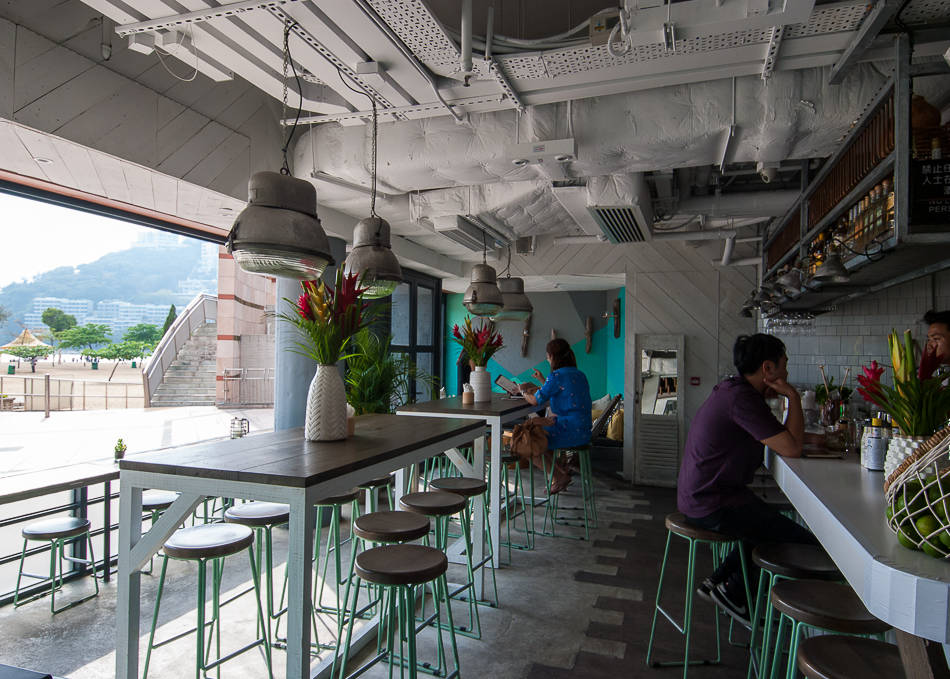 Scoring immediate points just for its beachside location a few meters from the sand, I was agreeably surprised by the fantastic menu of summery grilled bites and hip tropical cocktails (location AND great food sadly don't always come together!). Settling in among the distressed wood and acqua décor, it's easy to while away the hours here, sipping cinnamon-pineapple mojitos and snacking on fish tacos and pork skin-topped guacamole.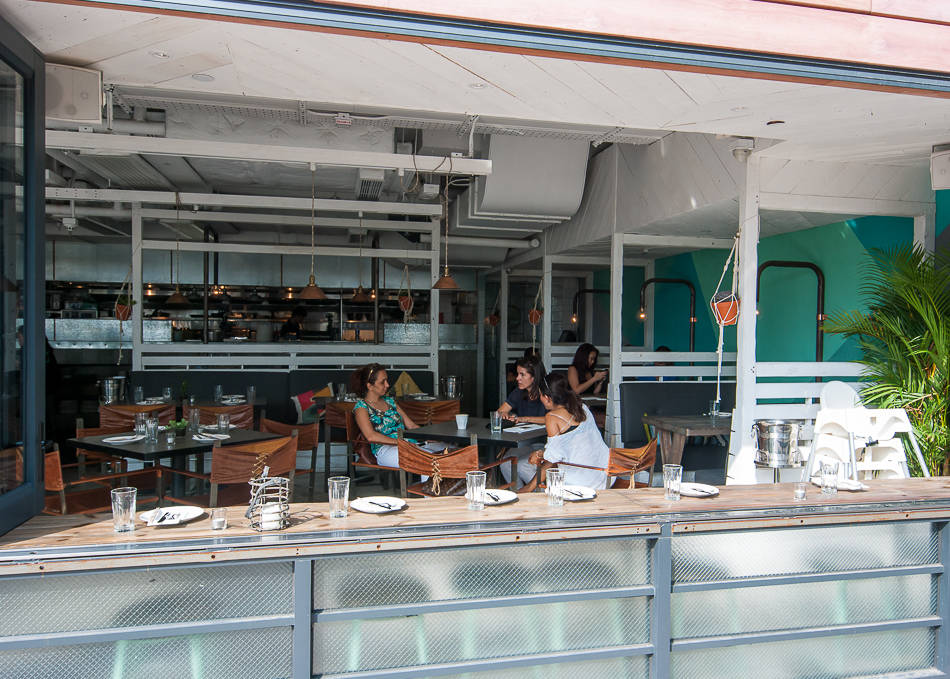 The extensive menu is hard to choose from since almost everything sounds utterly appetizing from the long list of shareable apps to the eye-pleasing mains and elaborate sides.  Worth of mention though is the fried whole snapper which comes already filleted, cubed, and deep-fried before being presented in its 'whole self' along with a heap of lemongrass, kefir limes, scallions and green peppercorn for a superb and easy to eat Thai dish.
The 24-hour charred beef ribs was also epic, having been marinated in a pineapple-mango BBQ sauce for a sweet and sticky coating as delicious as it looked. And of course, I dare you to leave without trying the churros, hand-piped and arriving super-hot, ready to be dipped into the coconut ice-cream and salted caramel sauce…it'll truly live up to your highest expectations!
Pork skin chicharron guacamole – avocado, ikura, sea urchin, tortilla chips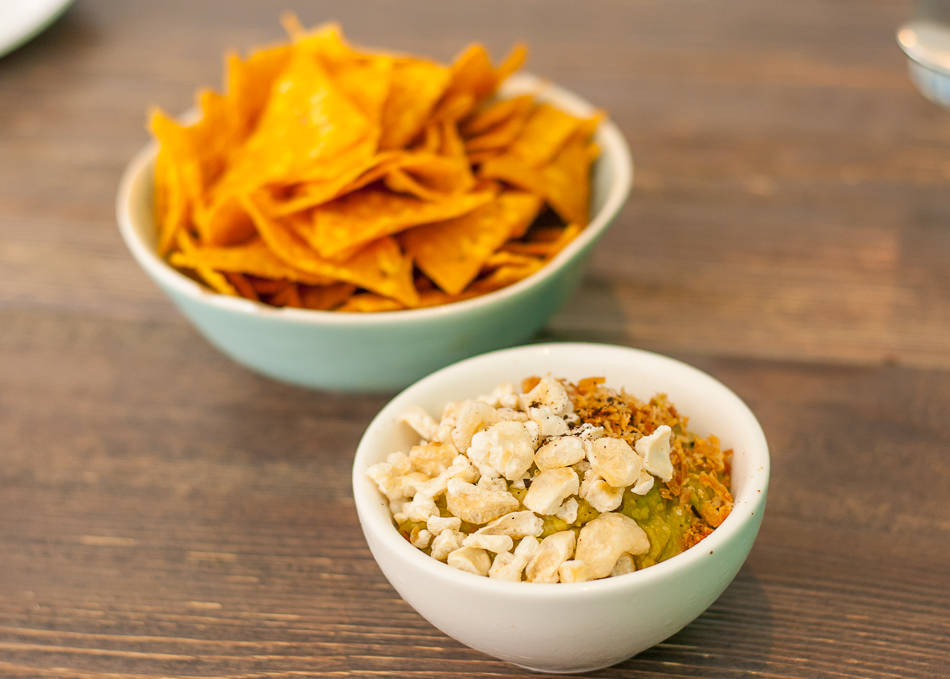 Spicy yellowfin tuna ceviche – cucumber relish, yuzu aioli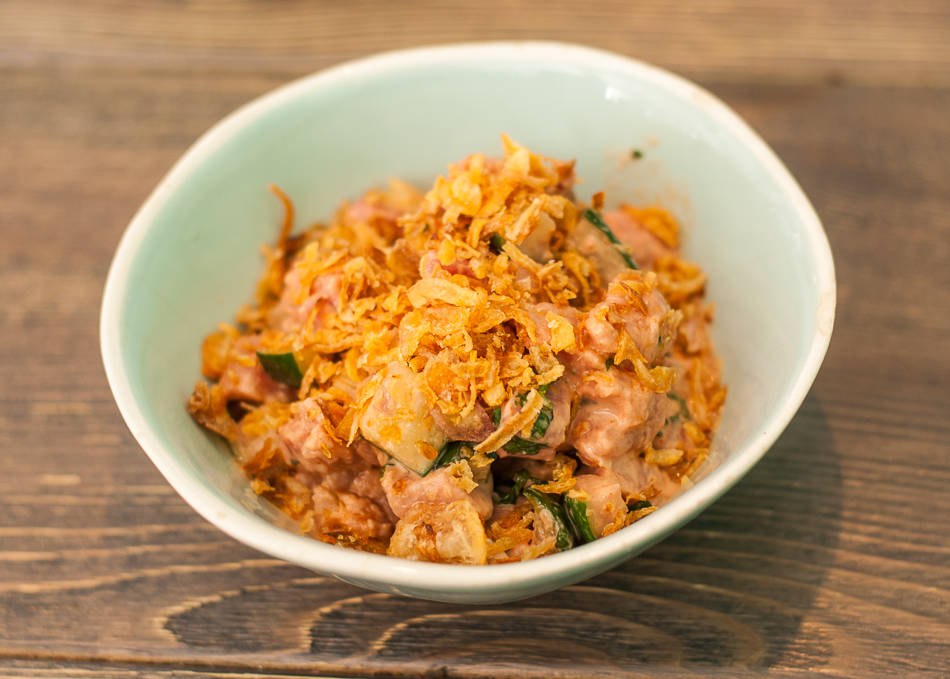 24hr charred beef ribs – mango infused BBQ sauce, toasted sesame seeds, cilantro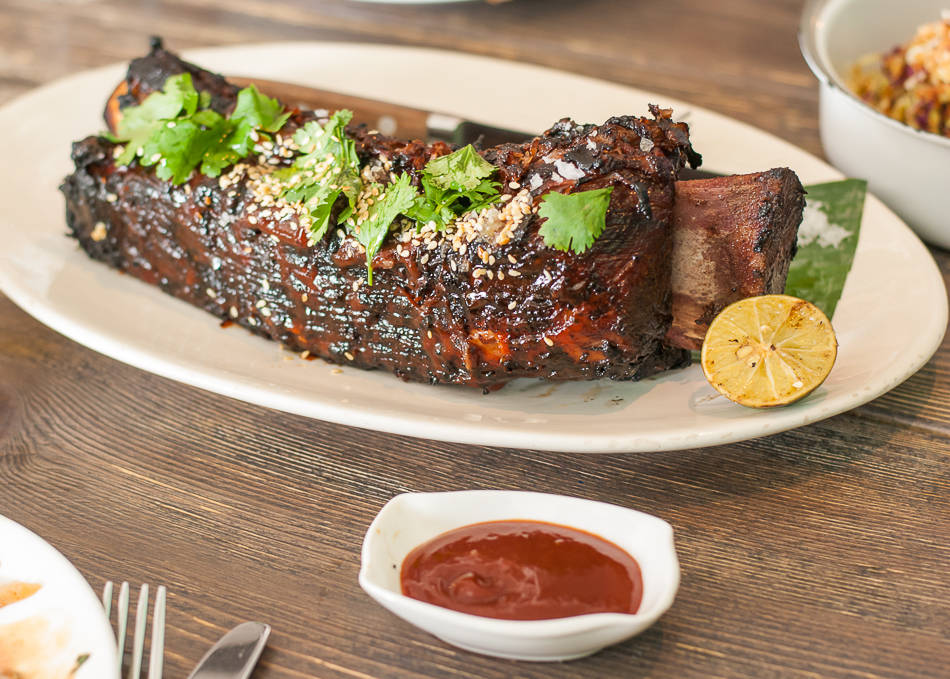 Caribbean coleslaw – cabbage, sultanas, toasted peanuts, citrus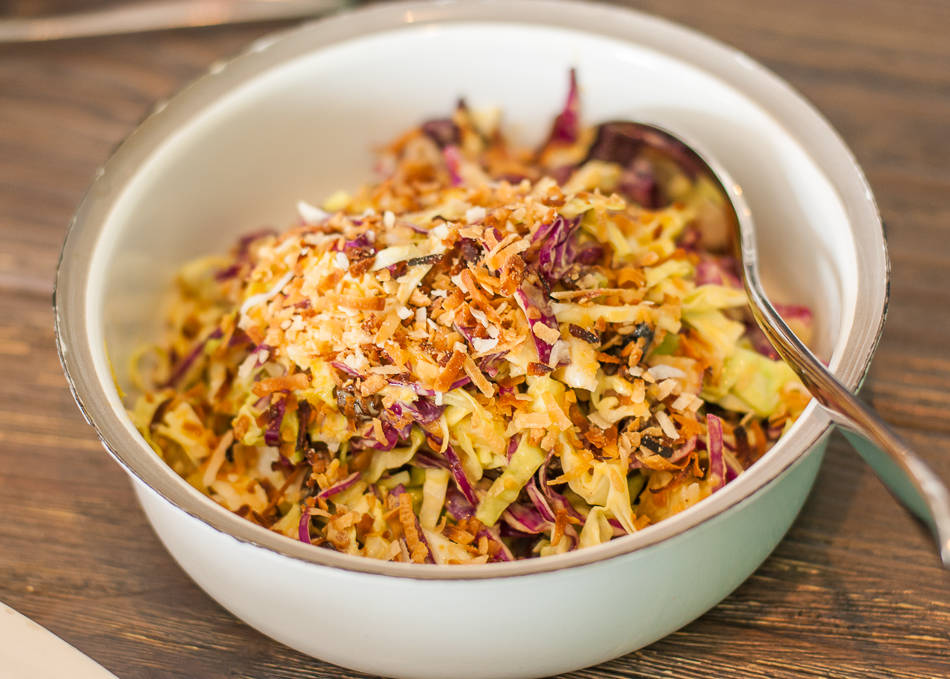 Deep fried whole snapper Thai style – lemongrass, kaffir lime, scallion, green peppercorn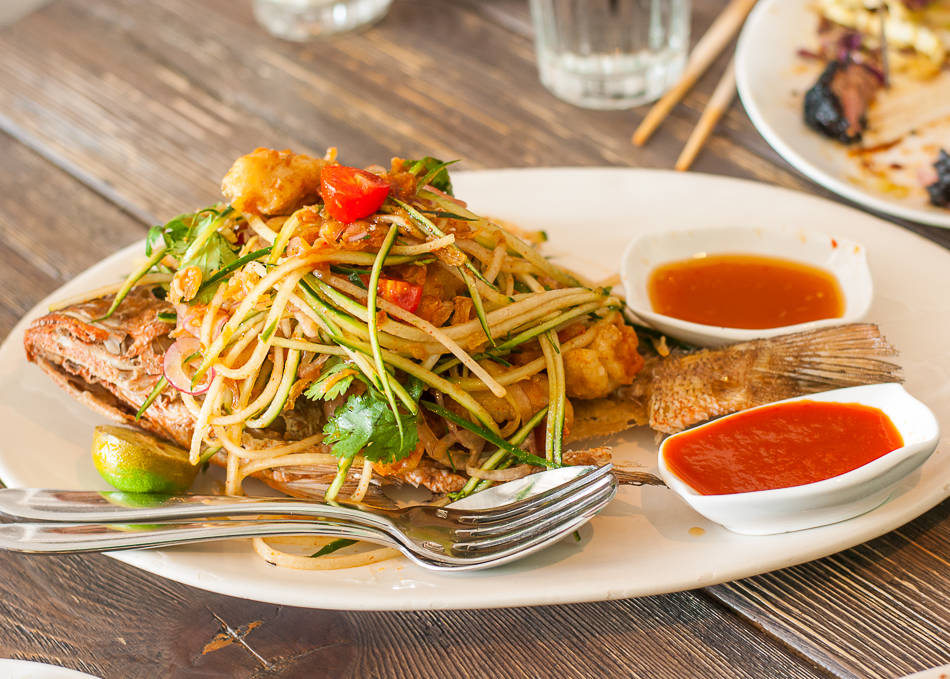 Churros with caramel sauce and coconut ice cream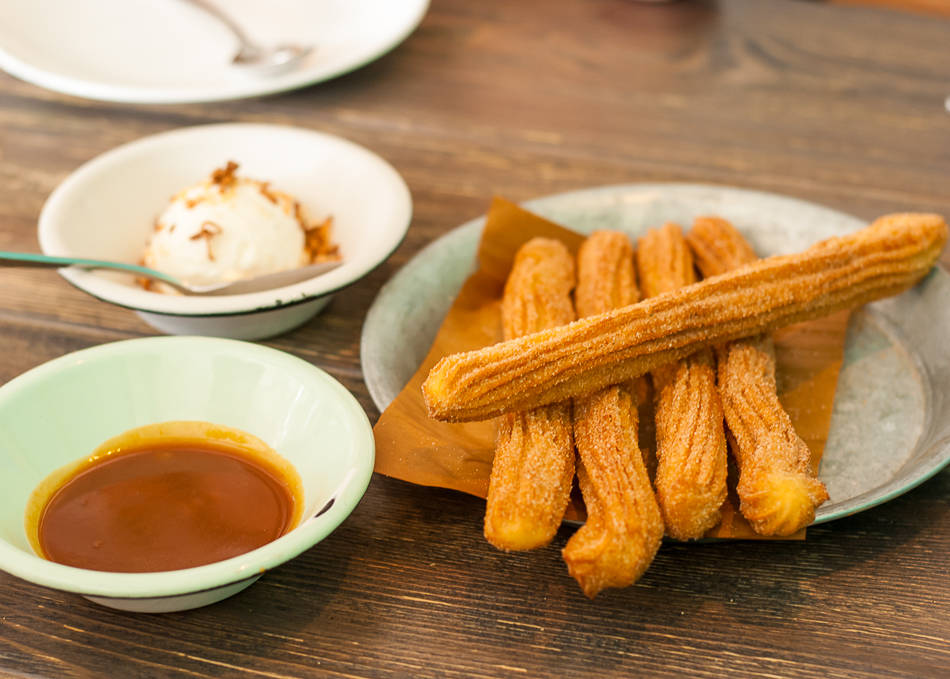 It'll be hard to leave, so why not just move next door to their adorable bar to try some more of their original cocktails and keep on enjoying the sea breeze and that view a little longer…why let the party end? 😉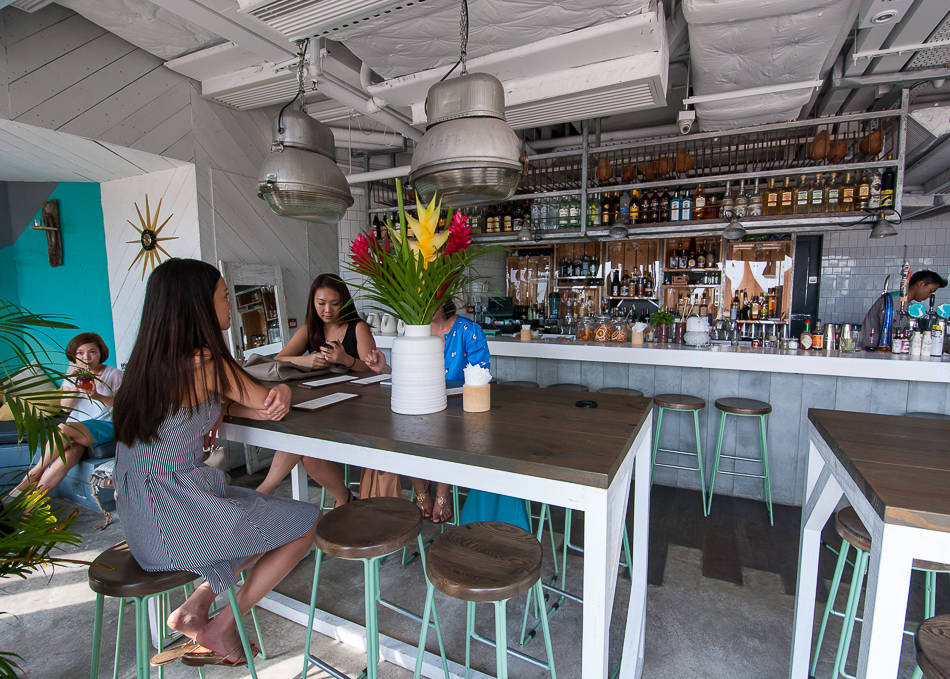 Limewood
Shop 103/104 The Pulse
28 Beach Rd
Repulse Bay, Hong Kong
T: +852 2866 8668
Map