Sometimes sequels are worth waiting for, at least that's how I felt when leaving Mission Chinese Food the other night. I had been meaning to try this East Coast counterpart to the popular San Francisco restaurant for a long time, somewhat deterred by the wait often topping two hours at the dilapidated building on Orchard Street. And then it got shut down… Lucky for me, the new space on East Broadway is bigger (i.e. no wait when we got there at 6:30pm) and chef Danny Bowien's rowdy cooking is still very much present.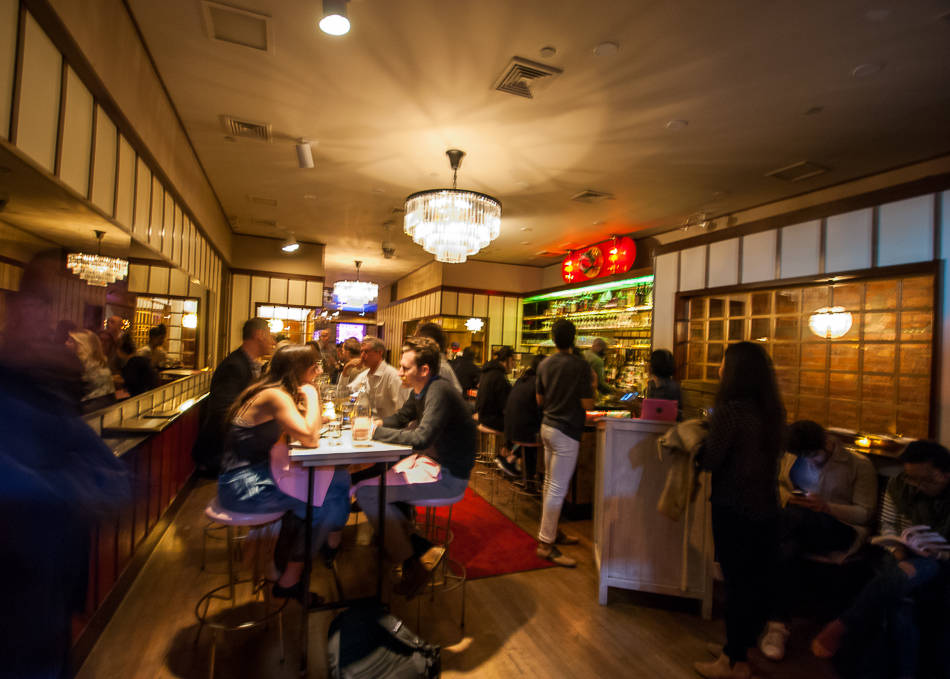 The two floors offer a different party atmosphere, with chandeliers and red booths adorning the main floor and the lower level resembling a disco basement with a ceiling of crinkled silver sheet and bright lights. The décor is the first hint as to the kind of cooking happening here – it's in-your-face, loud, and pretty cool.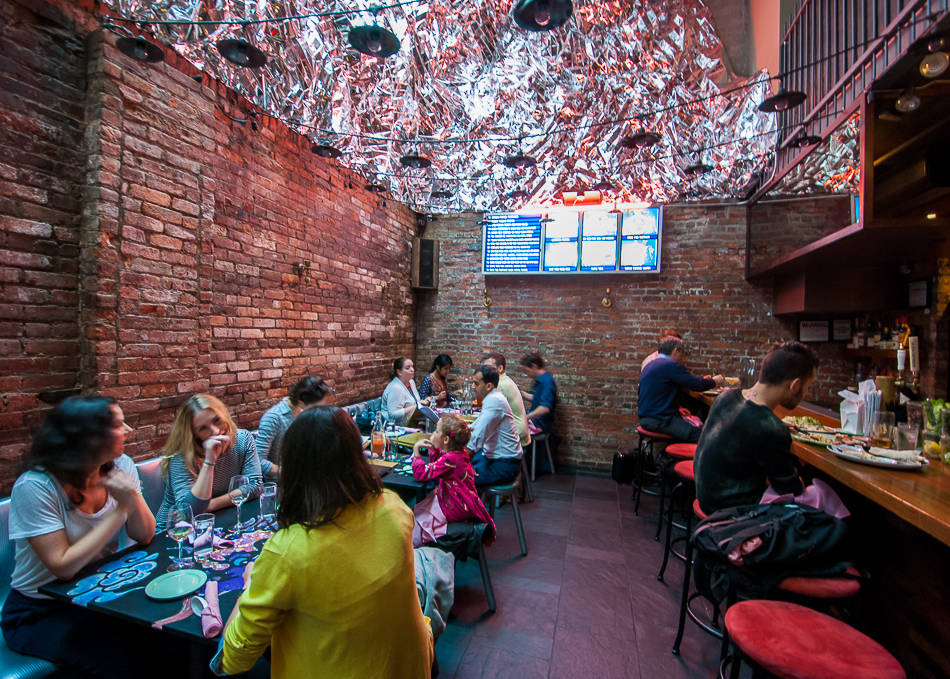 To get your bearings amidst it all, start with one of their creative cocktails while you take your time perusing their 7 pages long menu (a tad too long for my taste!).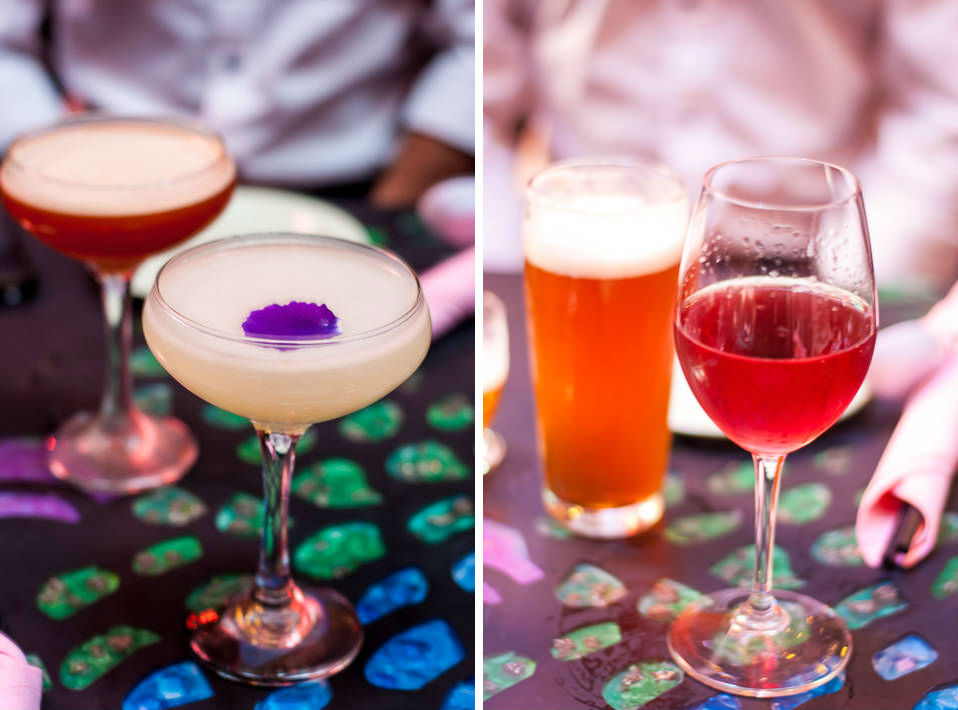 The food could be best described as American-Chinese on the spicy side, and has an old-school feeling while throwing you punches in the face with its unorthodox flavor combinations. It's playful, it's daring, and it tastes pretty fantastic for the most part. I sometimes felt like I was served upscale version of takeout Chinese staples, not visually recognizing them but definitely savoring their comforting nature.
Ideally, you'd want to come here with a big group to sample as much as you can of the family-sized dishes. With most dishes below the $20 mark and considerably larger than what's offered at the other hip hangouts in the area, Mission Chinese Food's value is hard to contest. Come to feel your lips tingle, to laugh at the oversized personality of the place, and of course to enjoy a bunch of scrumptious oddities…!
Steamed oat noodles, charred eggplant, savory granola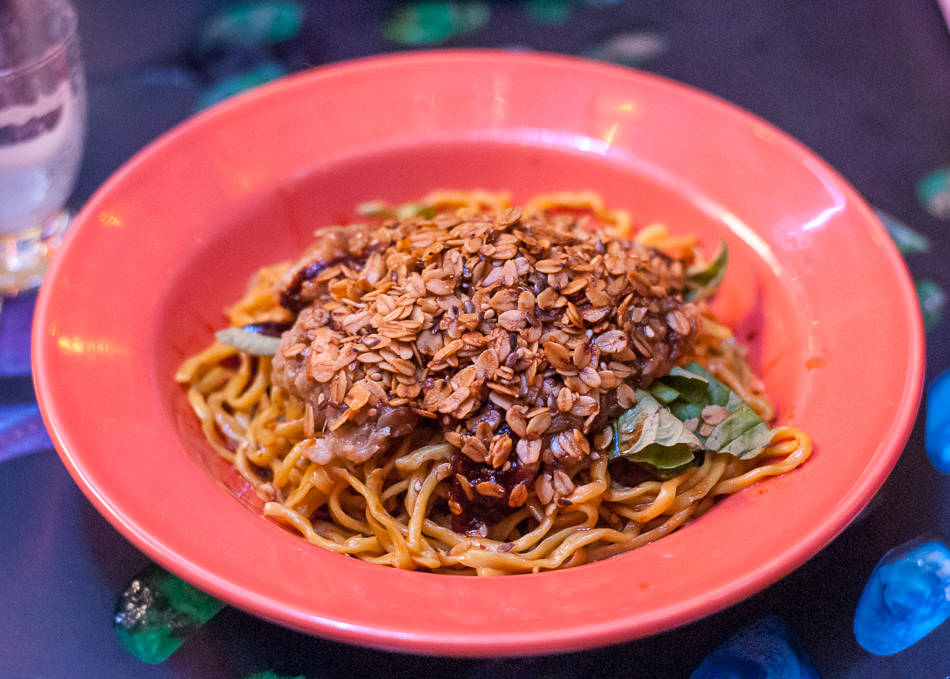 Dumplings, scrambled eggs, tapioca cilantro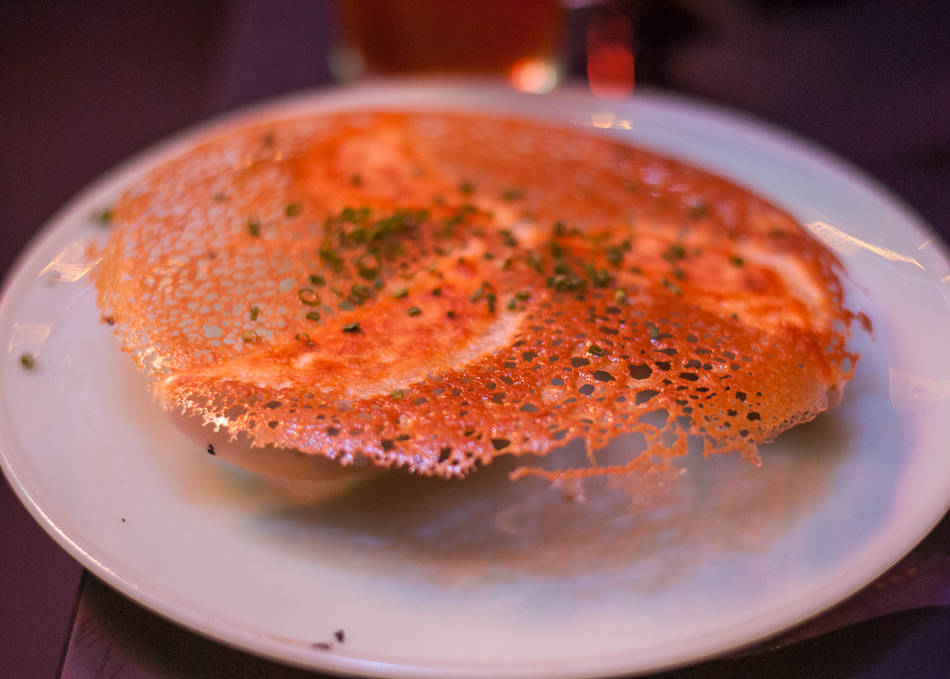 Char Siu Pork Cheek, pickled beets and hibiscus glaze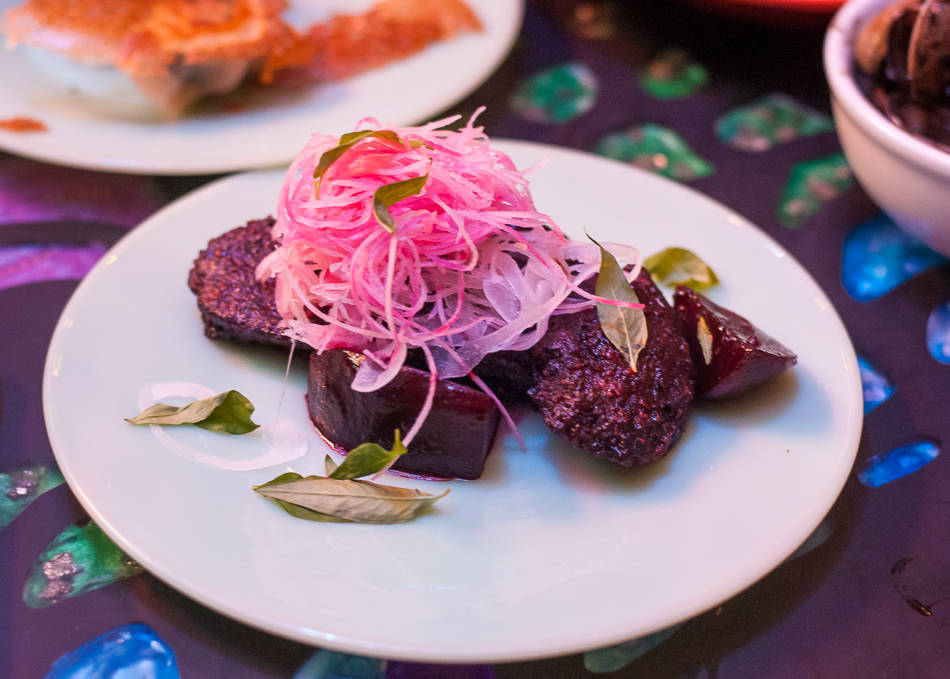 Clams in black bean sauce, thickened with pigs blood, served with bread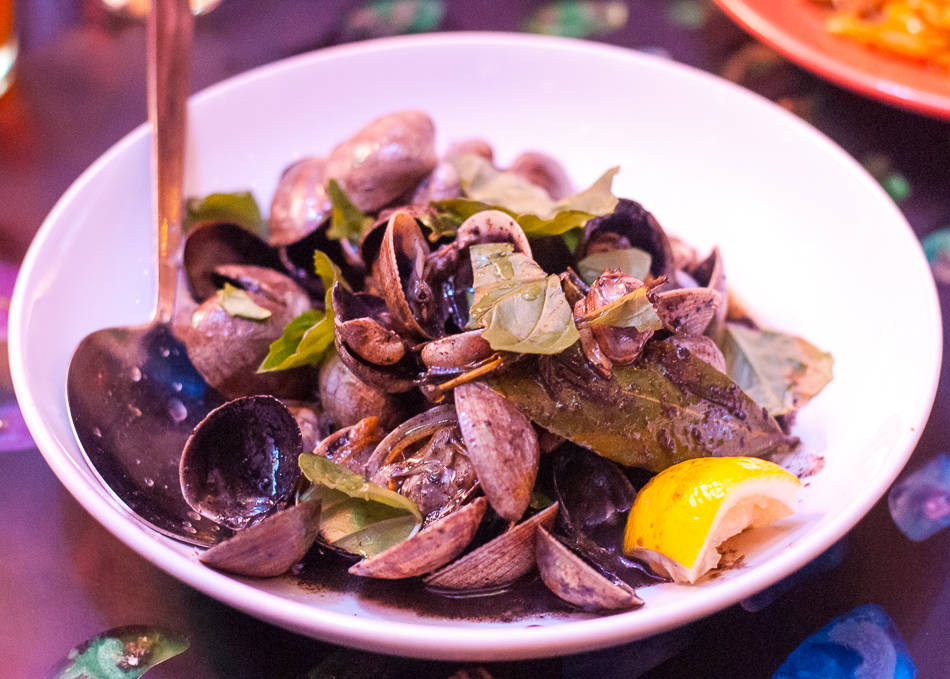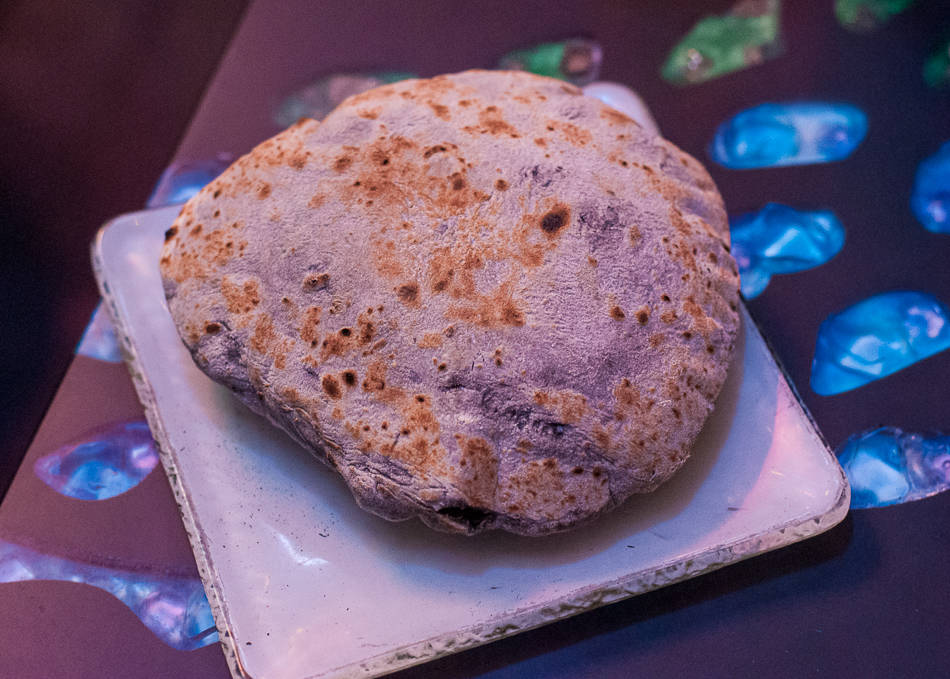 Kung Pao pastrami, home fries, tianjin chili, celery and peanuts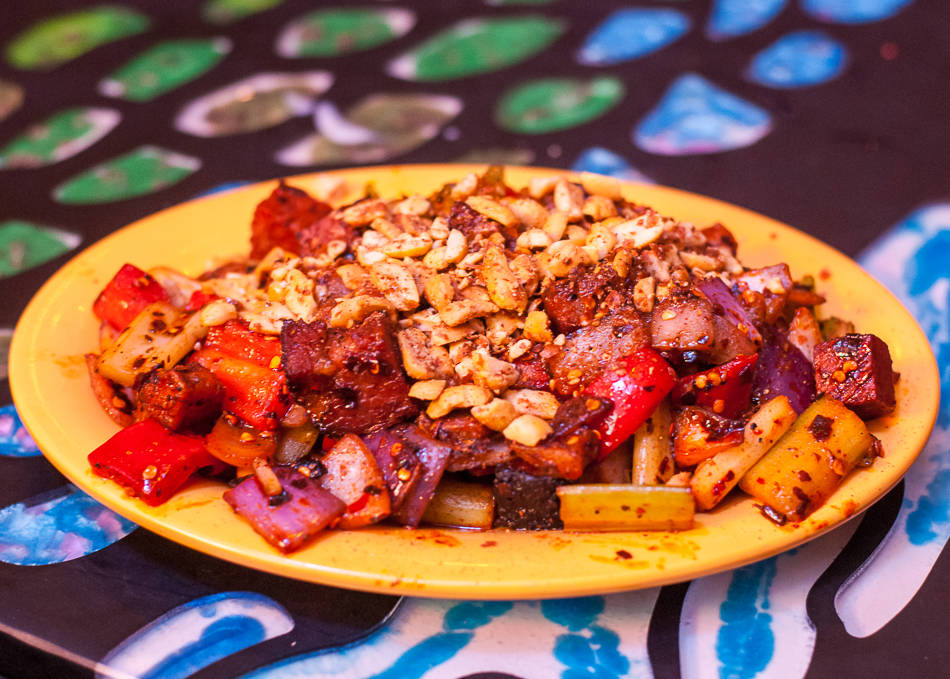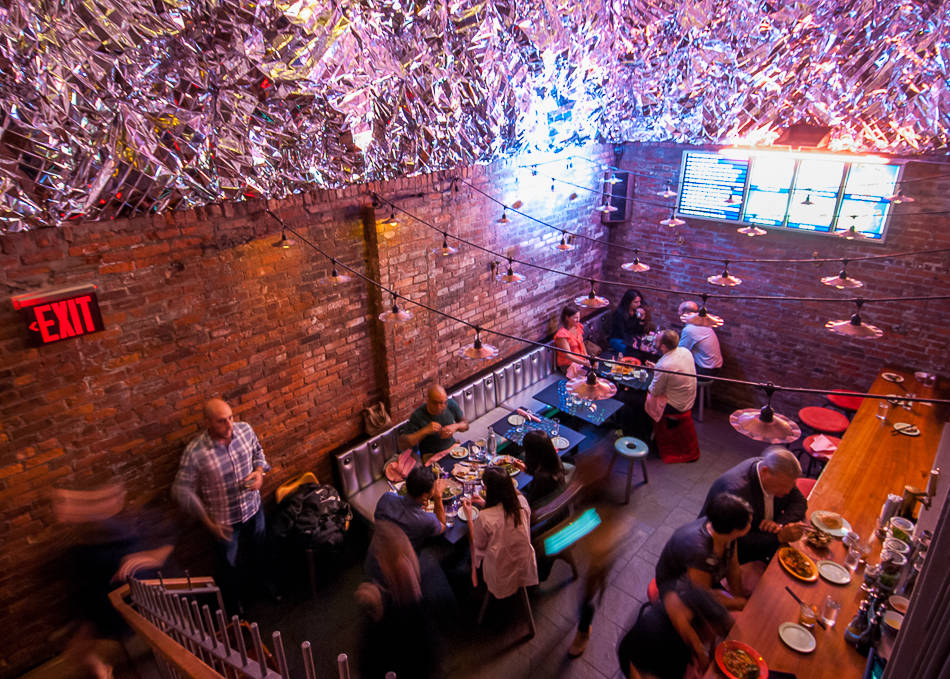 Mission Chinese Food
171 E Broadway
New York, NY 10002
Map