Nordic cuisine has of late truly taken the culinary world by storm, thanks in large part to Noma, the Copenhagen phenomenon that has put the term 'foraging' on every foodie glossary and taken the No. 1 spot on the World's 50 Best Restaurants list, twice. While all this fancy modernist cuisine is pretty good, I do think the Nordic's greatest contribution to the world is gravlax, hands down.
Often the best things you can eat are the simplest and this is true of that humble and ancient recipe of cured salmon, originally made by fishermen who would salt the fish and bury it in the sand to cure. What is usually a fancy and expensive brunch item is remarkably easy to do at home, and the idea that I could do it myself had never crossed my mind until I stumbled upon this recipe.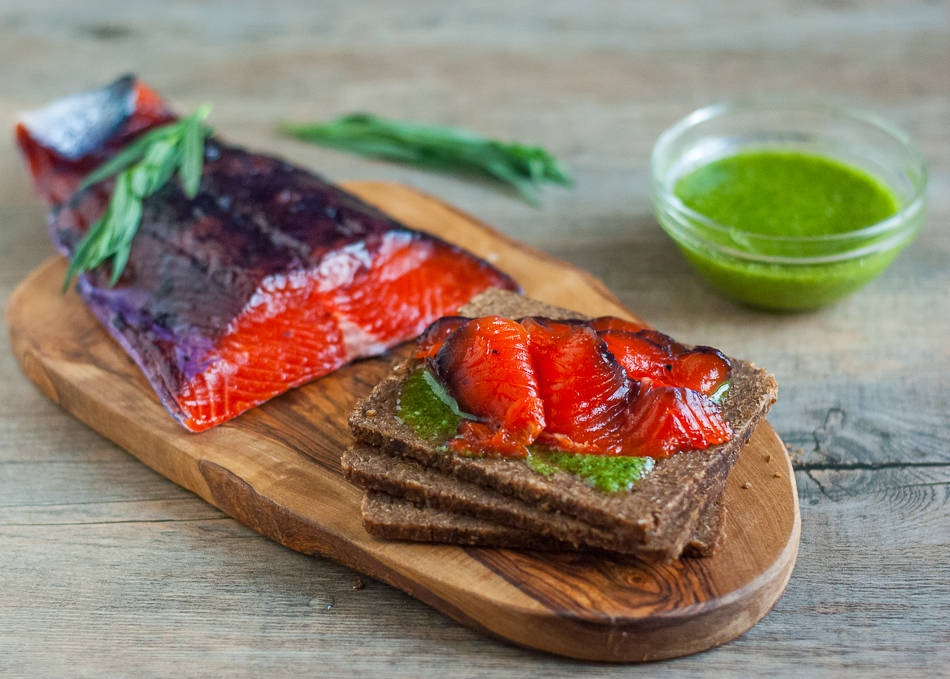 To think that you can turn fresh salmon into a Scandinavian treat with only a simple mix of salt and sugar is mind blowing, and you'll wonder why you've never done it before! The hardest part really is waiting…This recipe do call for the addition of a blueberry 'coulis' which couldn't be more simple and creates a wonderful colour on the fish. I like it when my food looks good!
Unlike smoking, which dries and shrinks the fish, curing allows it to stay moist and full-bodied and it really showcases the wonderful fattiness of the fish. It's a bit magical to see raw fish turn into this opulent appetizer, fancy bagel topping, or simple snack with so little hands-on work!

Blueberry Gravlax with Tarragon oil
Recipe adapted and translated from ELLE à Table
Active time: 15 min
Total time: 24hrs
Makes 6 servings
600g super fresh salmon
150g coarse sea salt
50g sugar
150g blueberries (or billberries if you can find them)
400ml olive oil
1 tbsp chopped garlic
1 bunch fresh tarragon
Red wine vinegar
Rye or malted bread, for serving

Mix the salt and sugar together and pour enough to cover lightly the bottom of a glass recipient, large enough to fit your salmon fillet.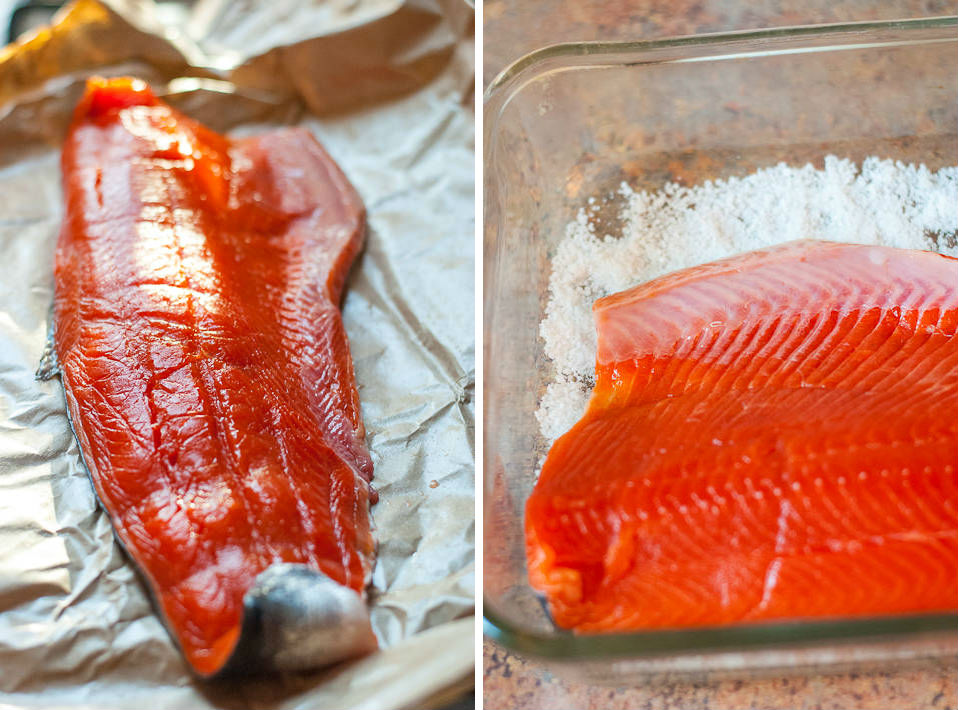 Place salmon, skin side down, and rub remaining salt mixture into top of salmon.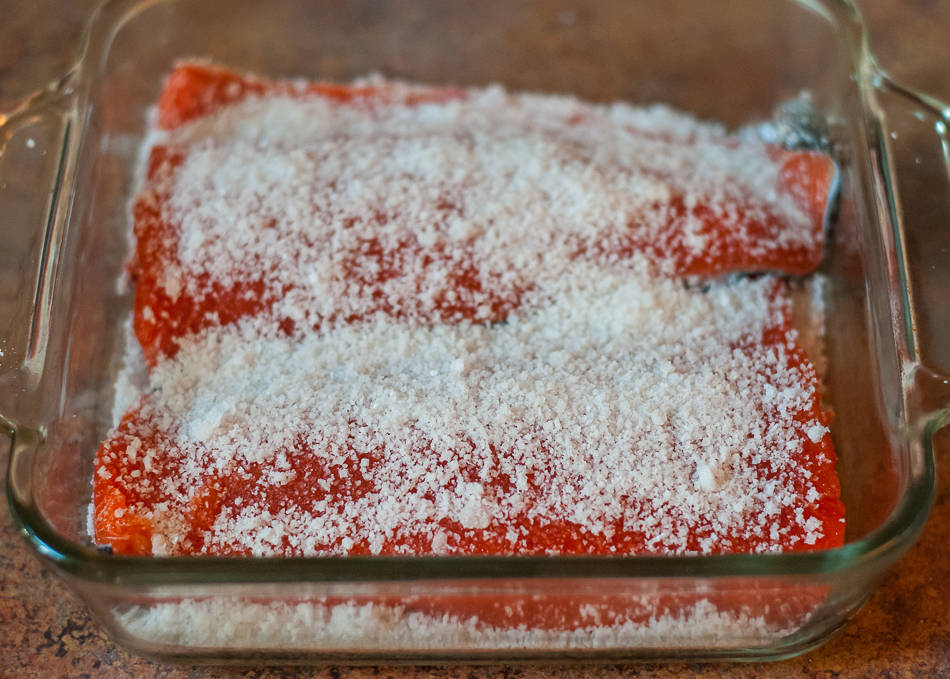 Puree the blueberries in a blender and pour over the salmon. Cover and refrigerate for at least 24 hours.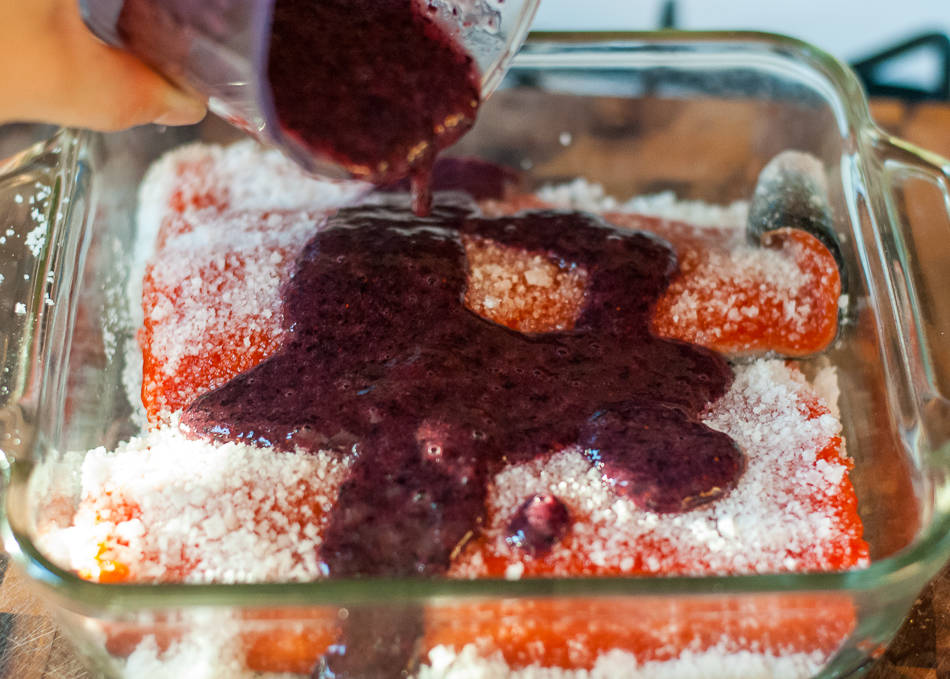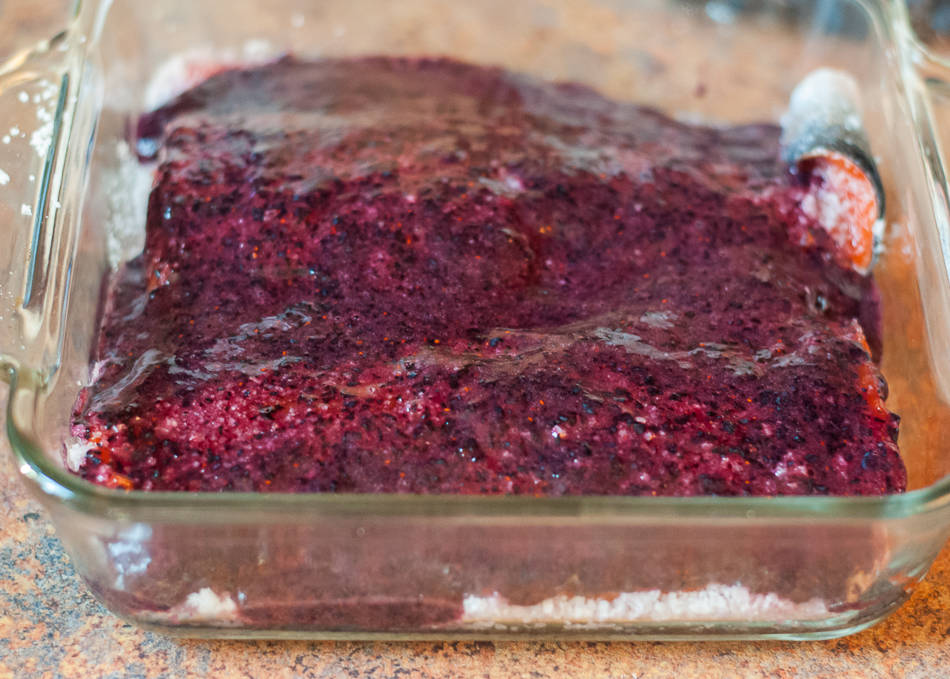 Scrape the mixture off salmon.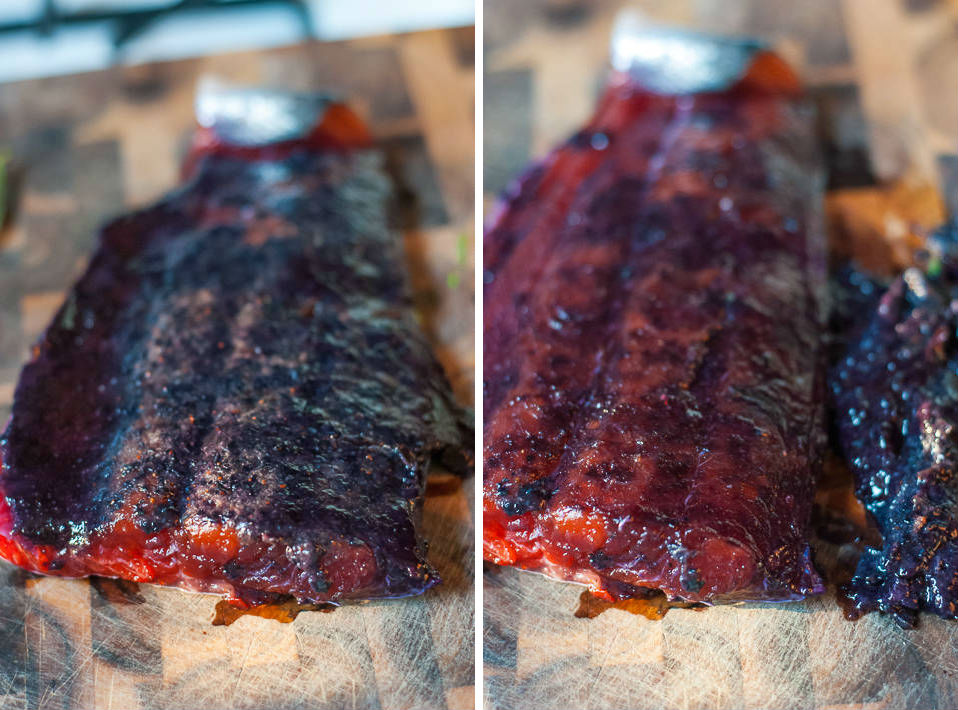 Using a knife with a long thin blade, thinly slice salmon diagonally at 45-degree angle from top of fillet toward skin.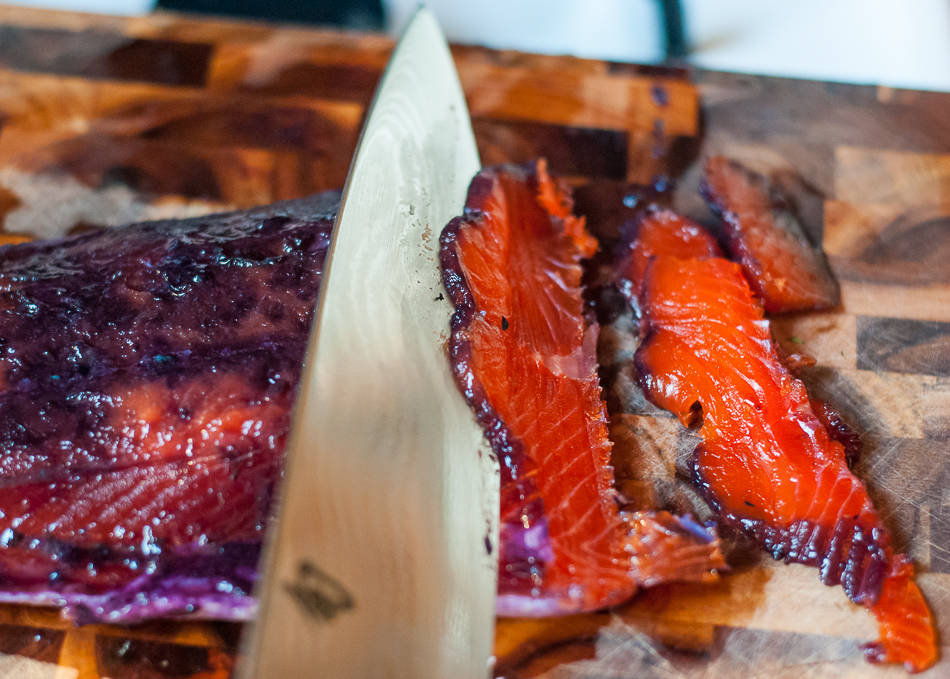 In a blender, mix well the oil, garlic, tarragon (washed, dried, and chopped), a bit of salt and pepper and a filet of red wine vinegar.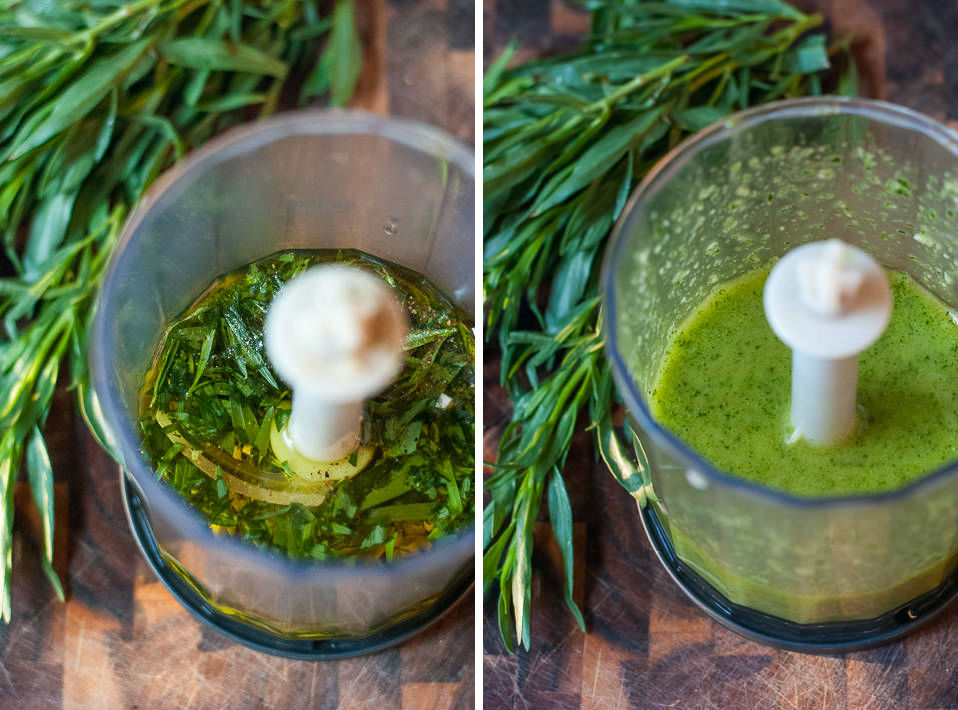 Serve the salmon over rye or malted bread covered with the garlic/tarragon oil.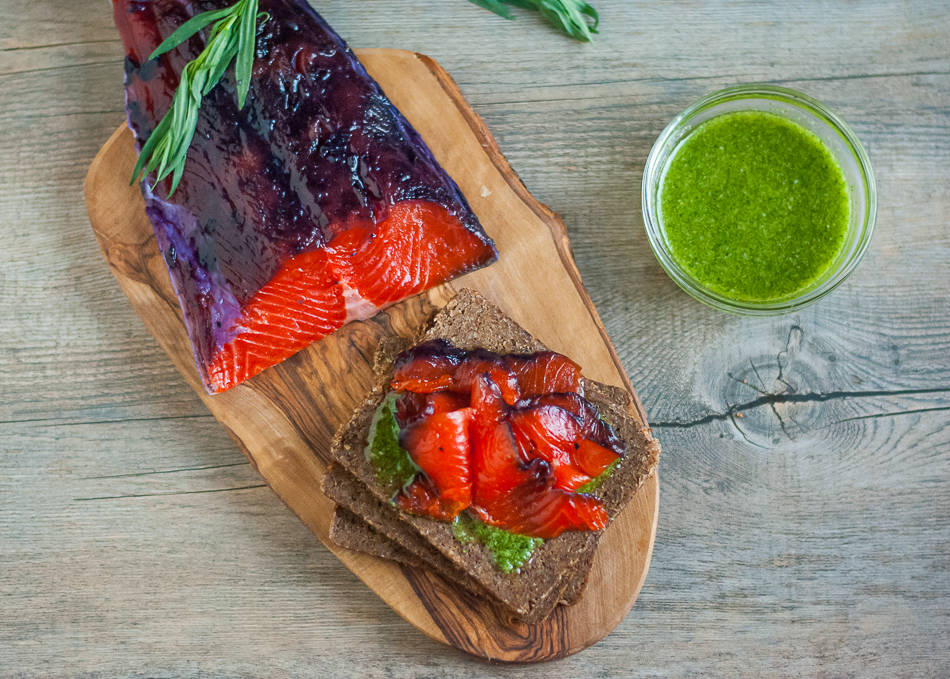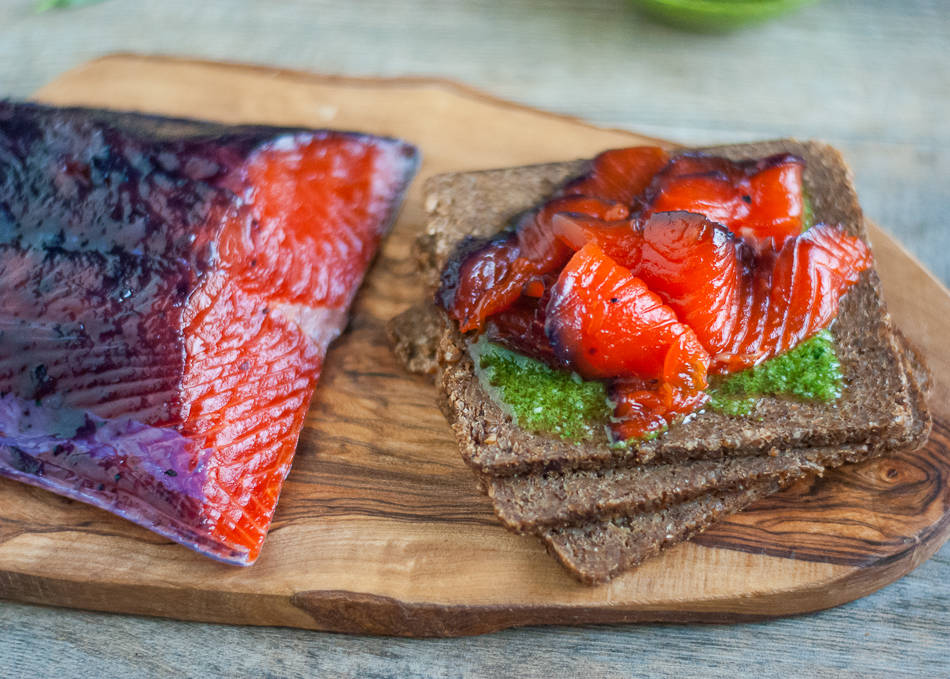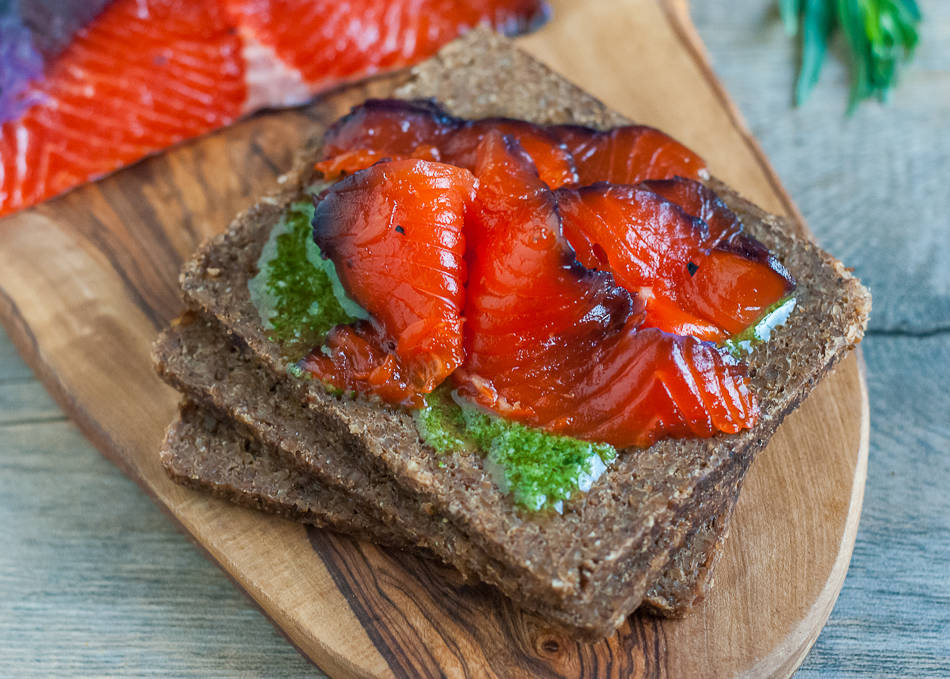 Print This Post