With the cooling weather I've been looking for those vibrant and exotic dishes to bring back a bit of sun and warmth in my kitchen. Curries are quick to come to mind and this South Indian classic is always one of the first I go back to. It manages to be incredibly flavorful without the usual load of chillies which are always a bit too intense for my sensitive palate, and it's also really simple to make.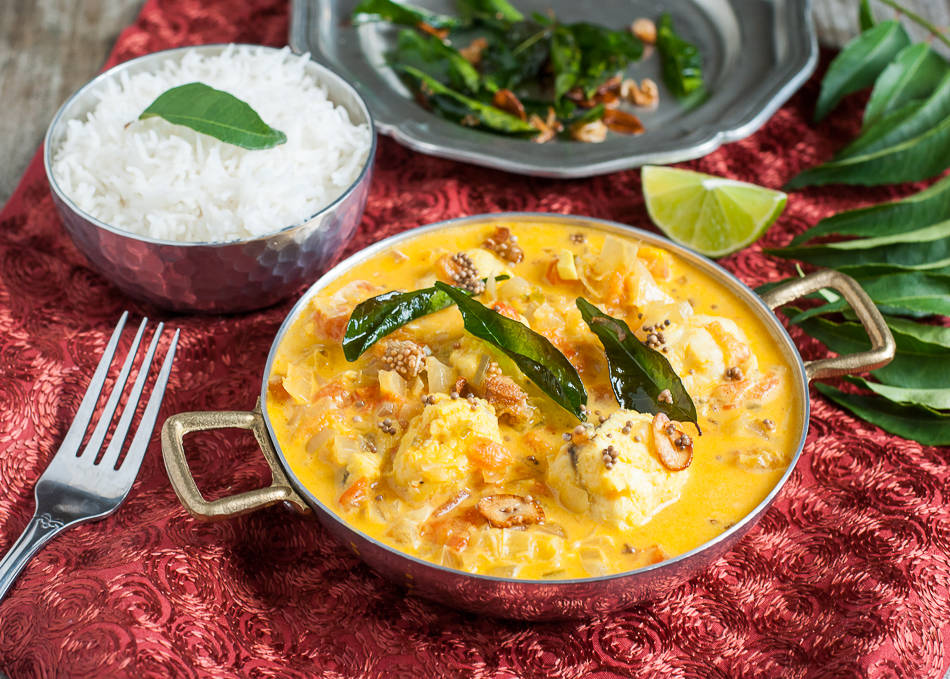 Kerala, where this recipe is from, is a state in the south-west region of India rich in coconuts and, being on the coast, with a thriving fishing industry. No wonder this coconut-cream based fish curry is a specialty there and a perfect choice for those darker weeknight dinners that we now have here. Although mild, there's a ton of flavors and a unique tanginess to this dish, and it's just begging to be ladled over some steamed rice for a very comforting meal.

Keralan Fish Curry
Recipe from Food & Travel magazine
Active time: 1hr
Total time: 1hr
Makes 6 servings
70ml coconut oil or peanut oil
4 garlic cloves – 3 finely chopped, 1 very finely sliced
3 onions, finely chopped
2cm knob of ginger, finely grated, plus 2 cm knob, very finely sliced
1 teaspoon cumin seeds
4 green chillies, deseeded and finely chopped
½ teaspoon turmeric
5 large tomatoes, peeled and diced
500ml coconut cream
900g monkfish fillets, cut into large chunks
3 tablespoons curry leaves
2 teaspoon mustard seeds
60ml lime juice

Heat 2 tablespoons of the oil in a large frying pan. Add the chopped garlic, onions and grated ginger and fry until soft. Stir in the cumin, chillies and turmeric and fry for another couple of minutes.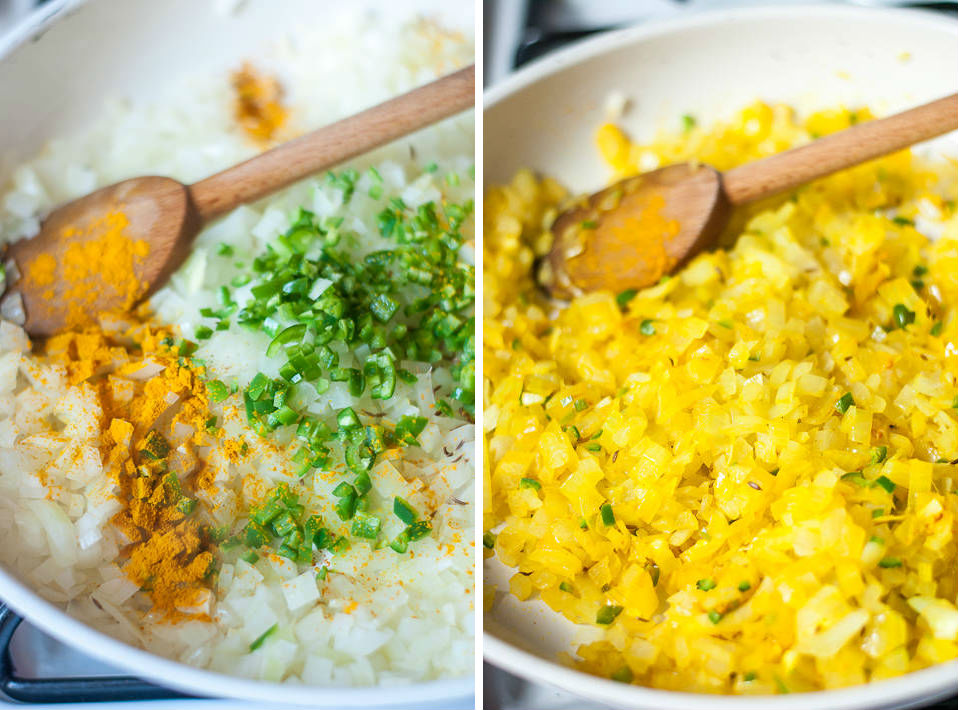 Add the tomatoes and cook for 5 minutes, stirring often until the tomatoes are softening. Pour in the coconut cream, then season and cook for a further 10 minutes.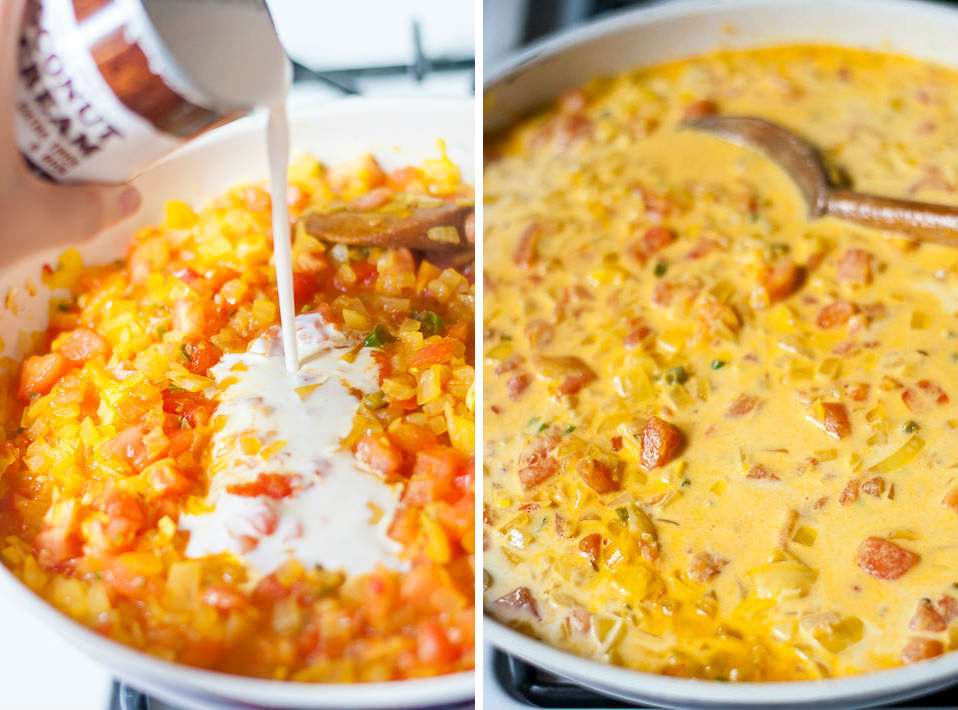 Add the chunks of monkfish and cook for 8 minutes or until the monkfish is cooked through.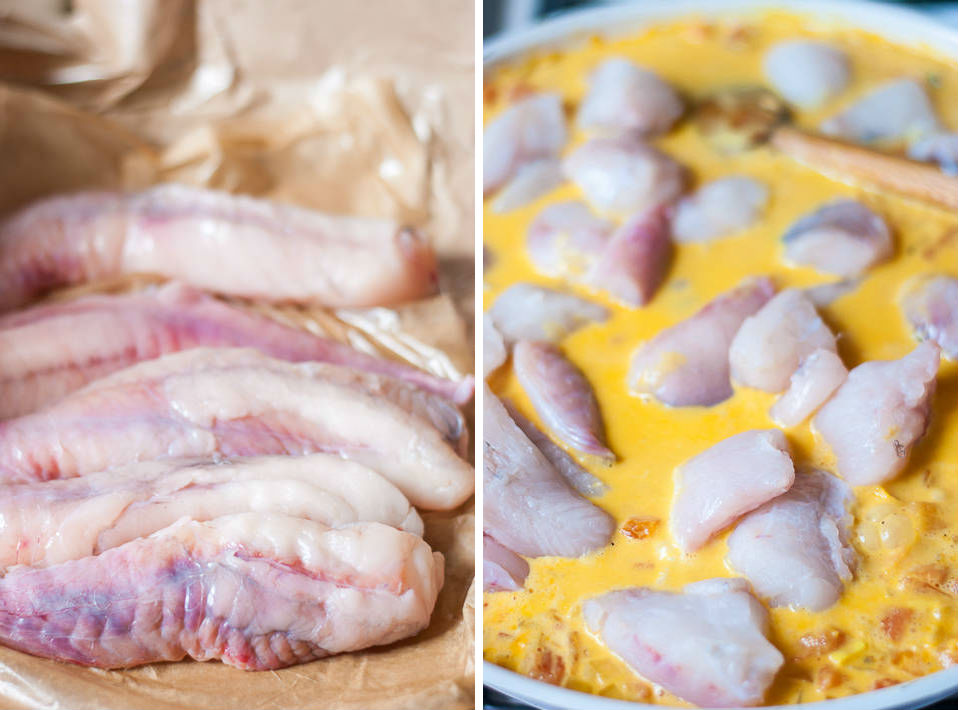 In a separate pan, heat the remaining oil and gently fry the curry leaves, finely sliced garlic, ginger and mustard seeds. Cook for a couple of minutes until the seeds start to pop.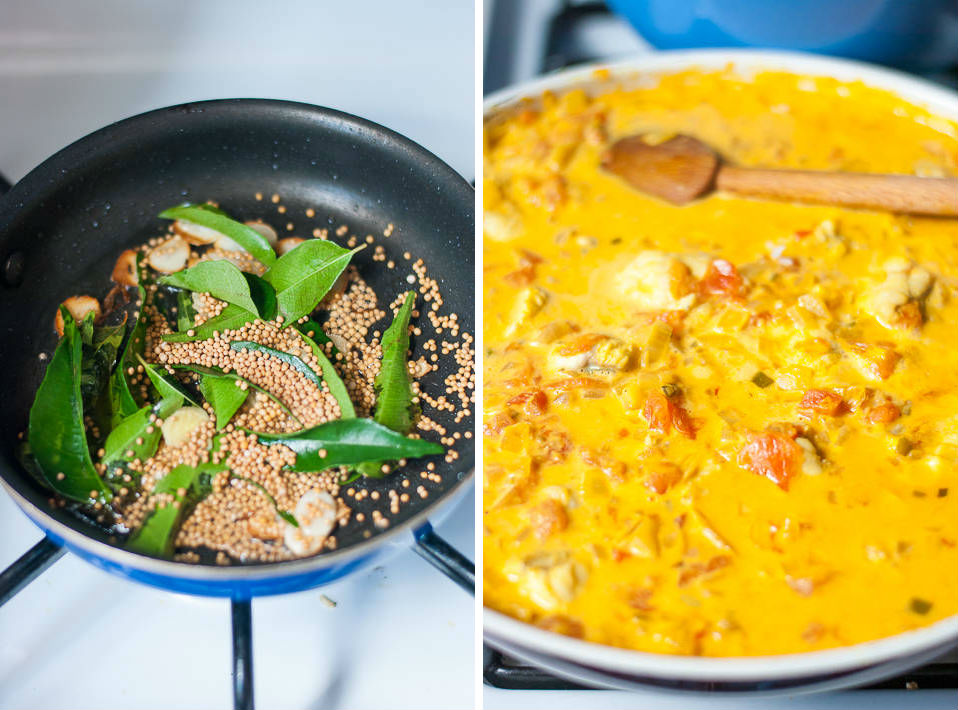 Tip the mixture over the curry and serve with rice and a drizzle of lime juice.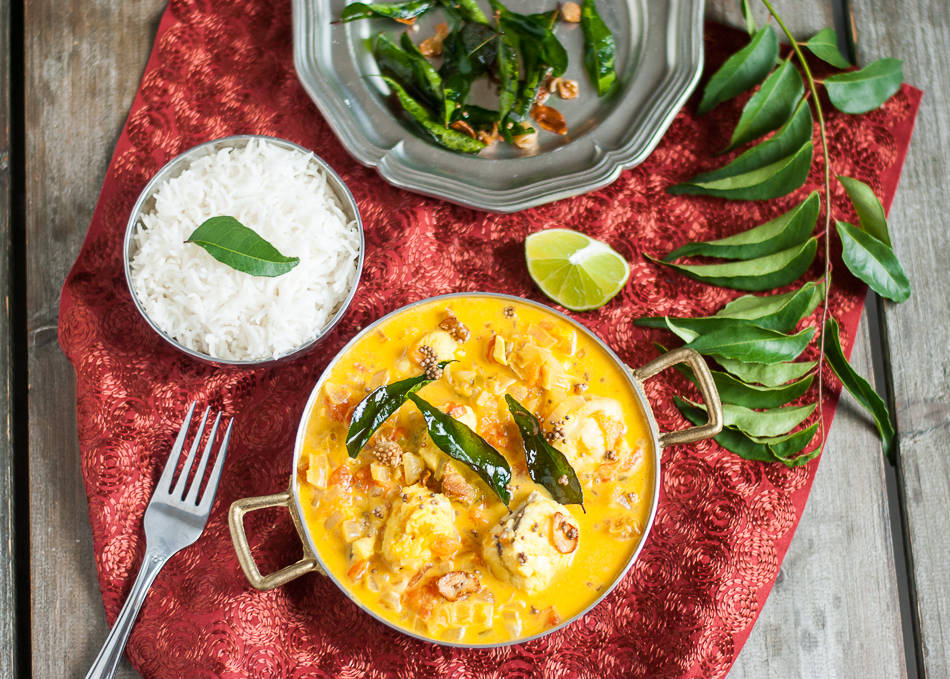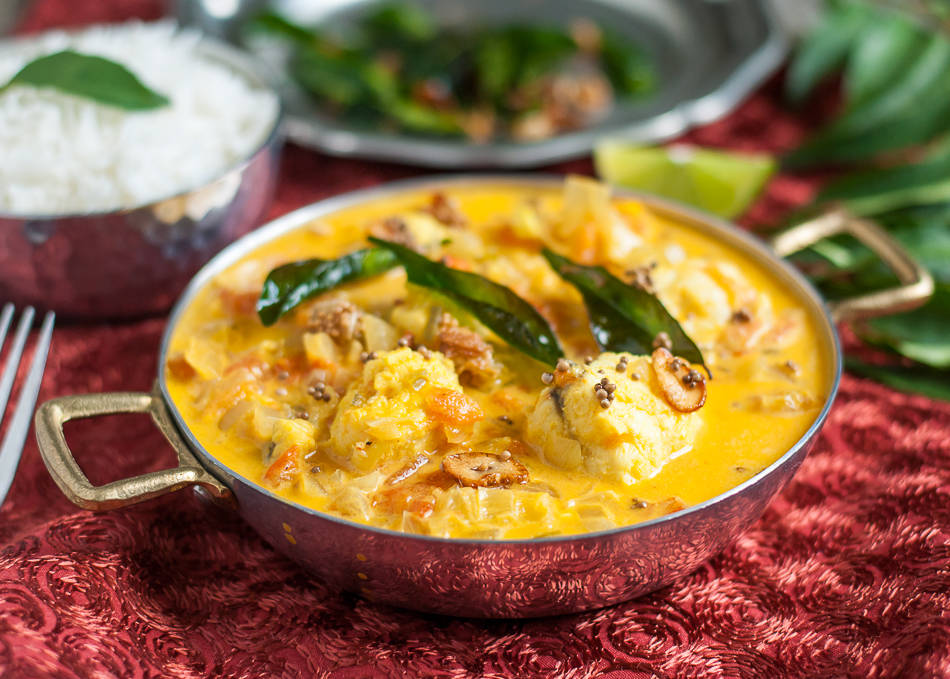 Print This Post