Magical, enchanting, 'Disneyesque'… just a few of the many adjectives used to describe San Miguel de Allende, one of Mexico's prettiest towns. You won't find any palm-fringed beaches here or blue waters, only some of the most picturesque cobblestoned streets and colorful colonial architecture.
Everyone is falling in love with the striking destination, from artists who have been flocking here since the 1930s to expats who for the past few decades have chosen San Miguel to settle down. They got hooked on the pure beauty, the eternal spring climate, and the people who created one of the most vibrant culture around…you will too.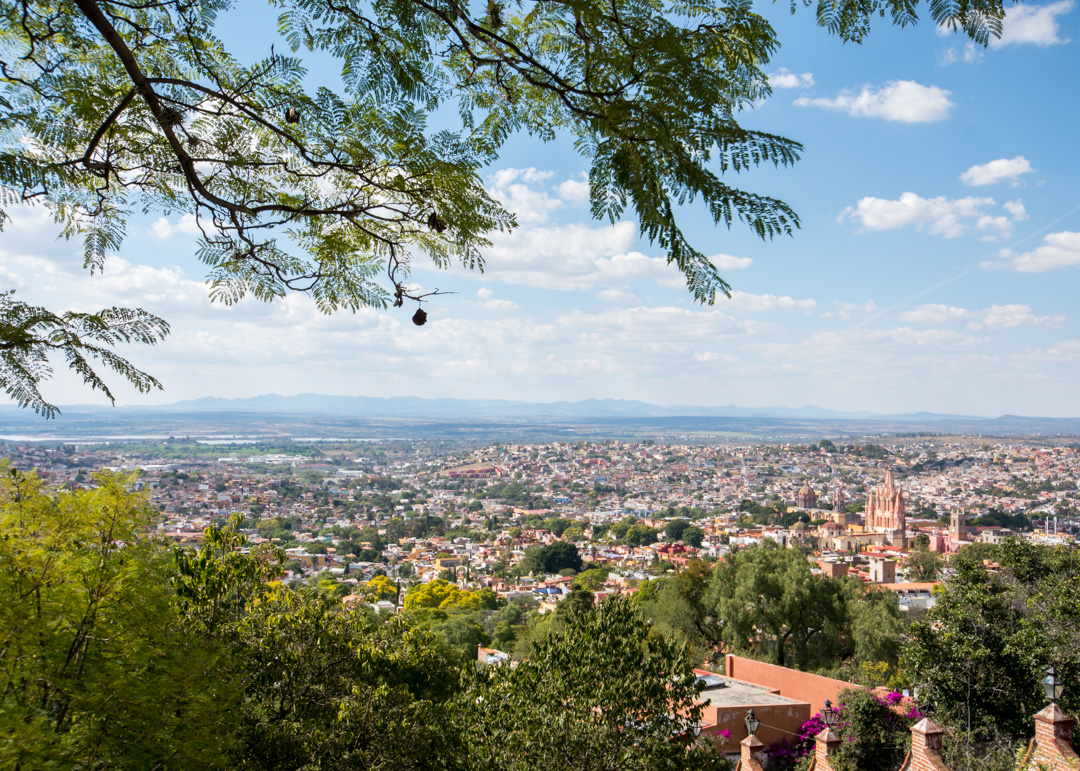 It's not easy to get to (you'll most likely need a connection and a 1+ hour shuttle) and that's part of its charms. Once there you'll immediately feel like home and set out to explore it's compact historical center, starting at the main plaza of El Jardin.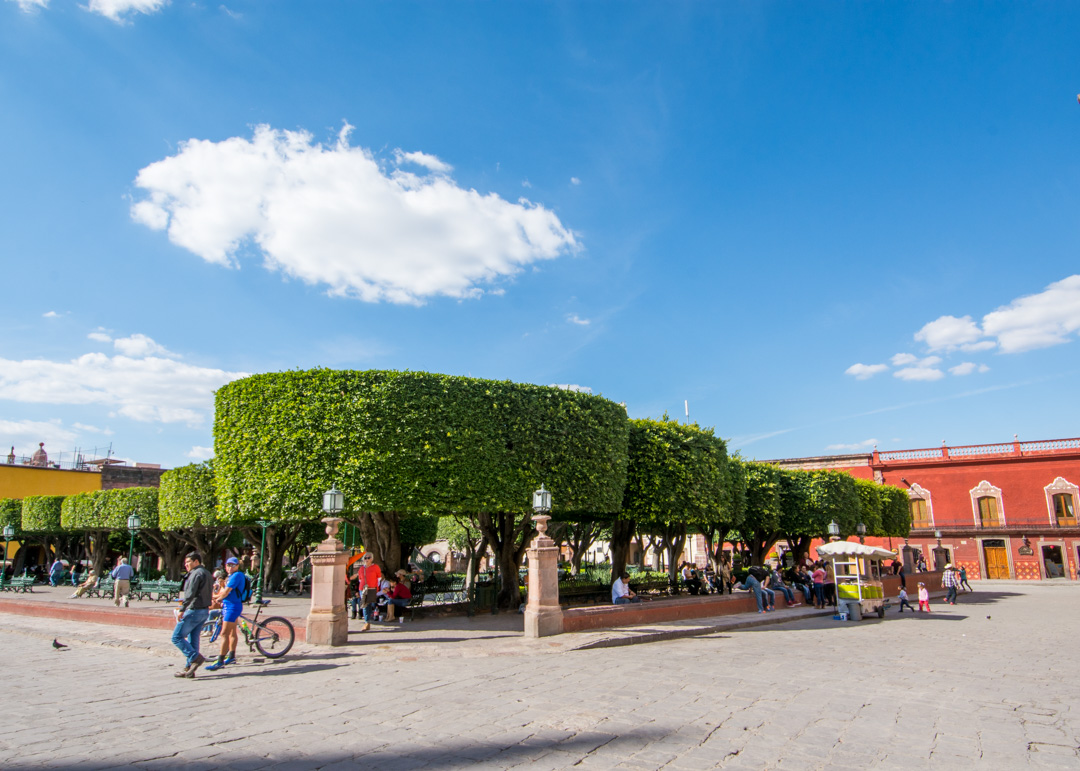 The heart of San Miguel truly has everything you came here for: friendly locals, delicious local food…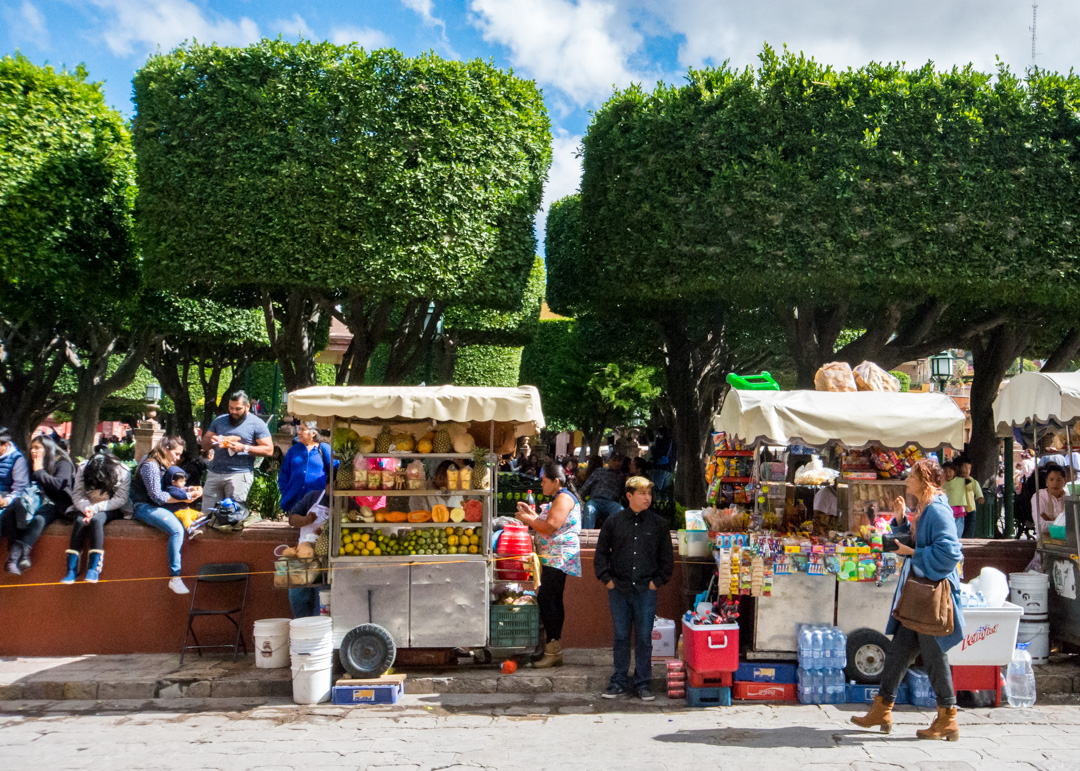 …a spring-like setting year round for you to just sit back and breathe in the fresh mountain air…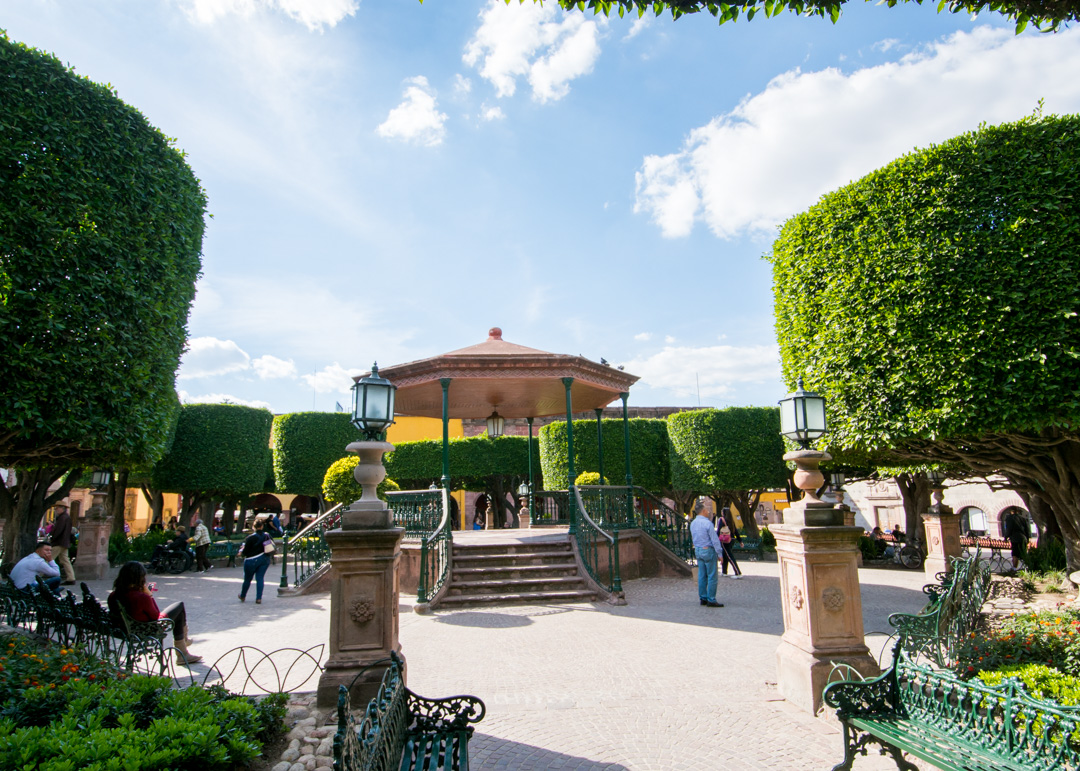 …and stunning architecture right in front of you. This is La Parroquia, one of the few major sights, whose dramatic gothic façade was inspired by Gaudi's Sagrada Familia in Barcelona.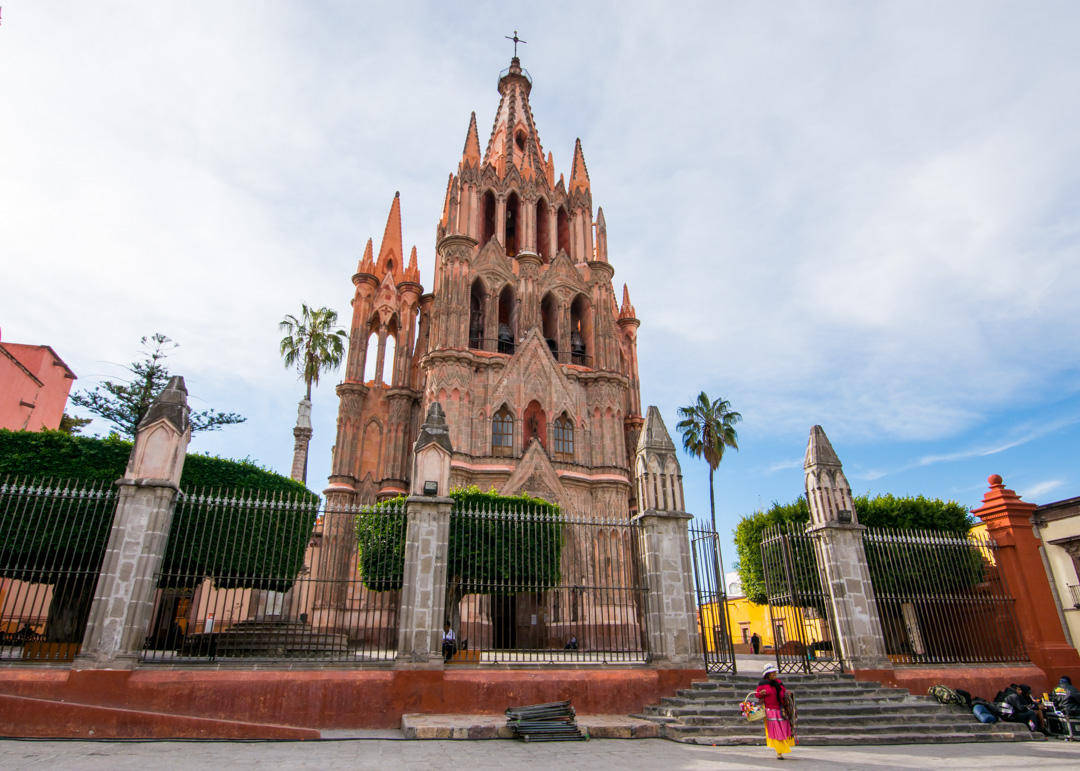 For a good intro to the city, step inside the Historical Museum next to the church which is housed in the home of San Miguel's most famous son – Ignacio Allende, a hero of the Mexican War of Independence. You'll learn all about San Miguel from the prehistoric times to today and will be able to see staged rooms from Ignacio's era, depicting life in the 18th century.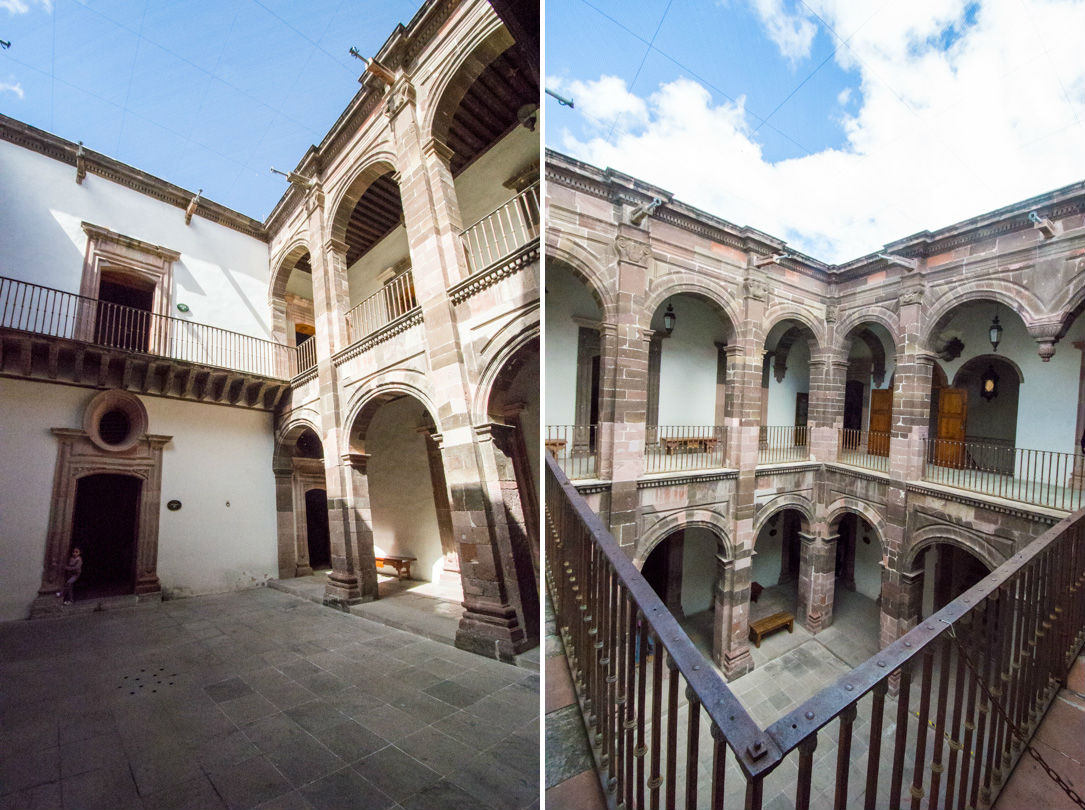 Most of the rest of your visit will be just wandering around the blocks of narrow streets and alleys as the city itself is truly the attraction here.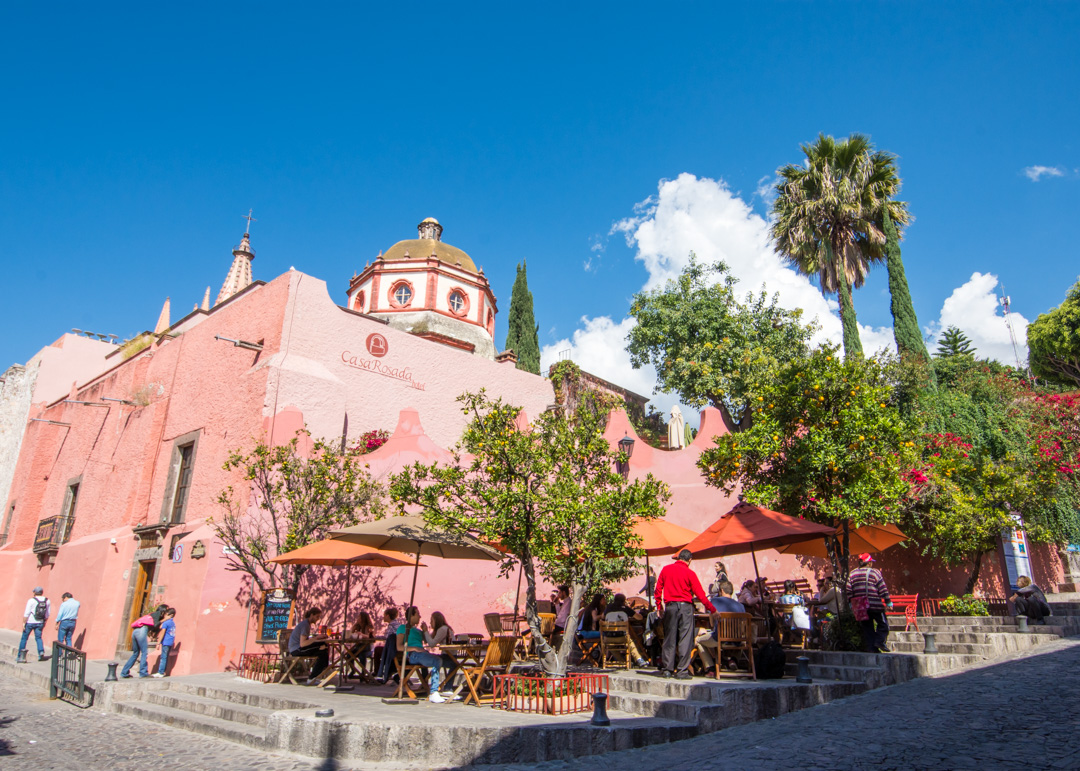 There's an Instagram moment waiting at every turn and an irrepressible urge to use the term 'cute' in repetition.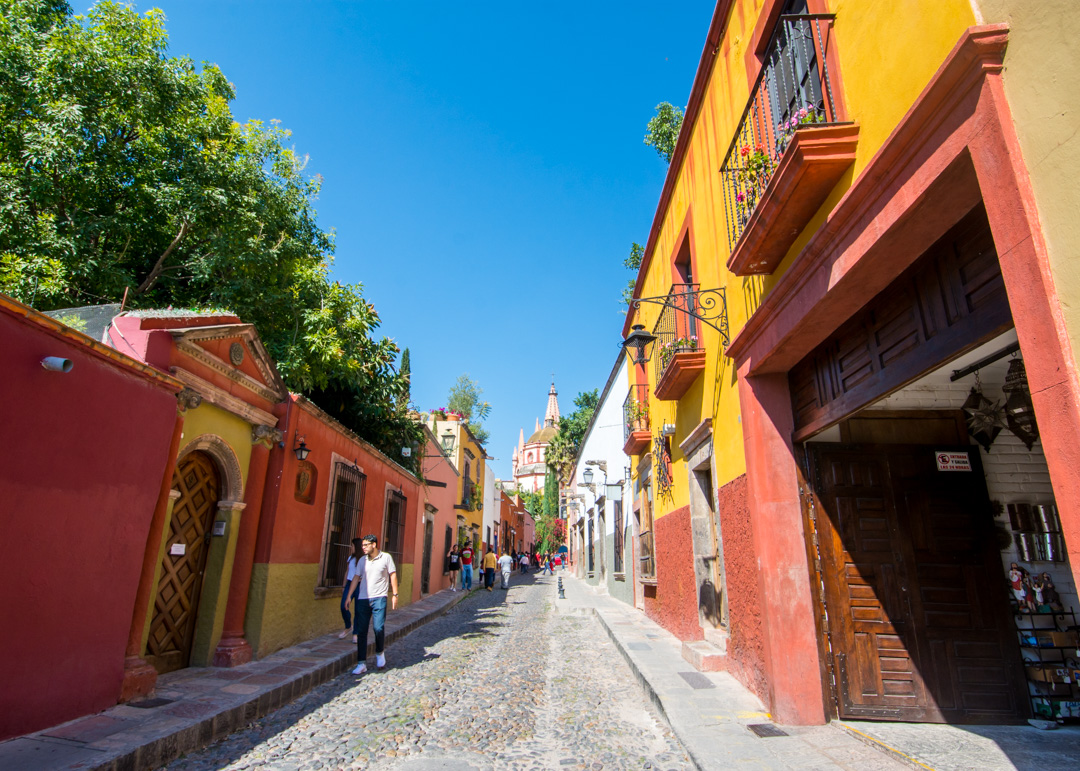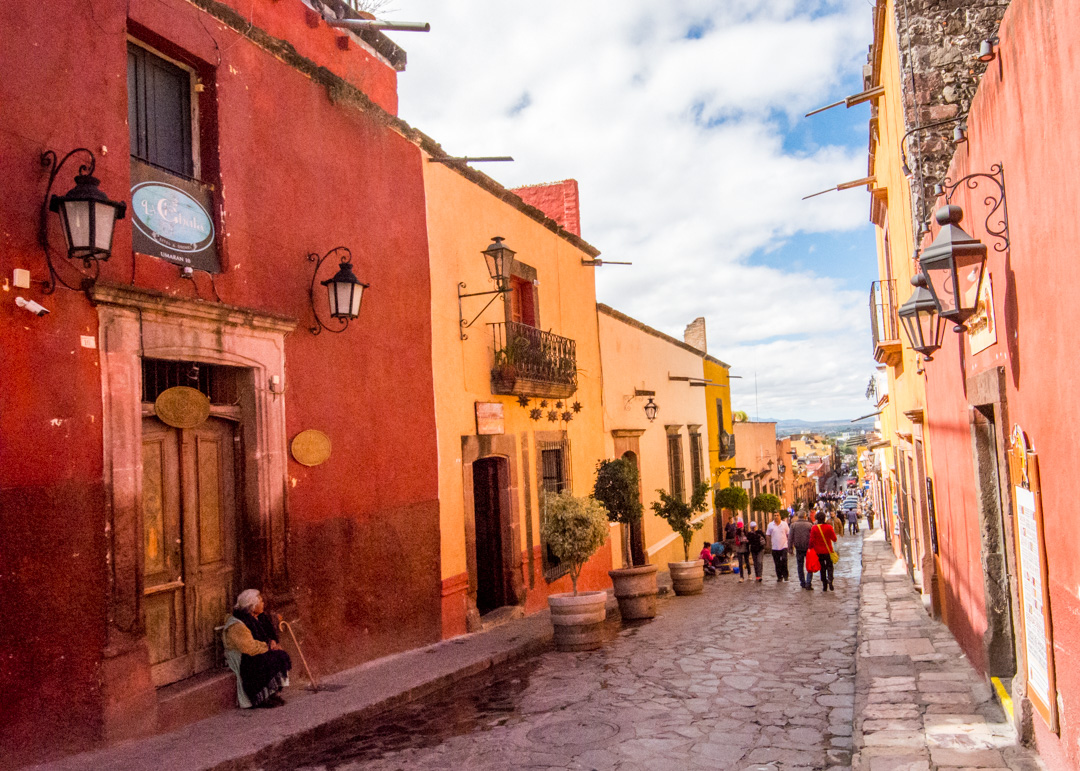 Shops here are a mix of art galleries, modern boutiques and souvenirs stalls, enticing you in with bohemian entryways and sunny courtyards. You'll feel as if you're walking into someone else's mansion every time, some pretty gorgeous ones at that!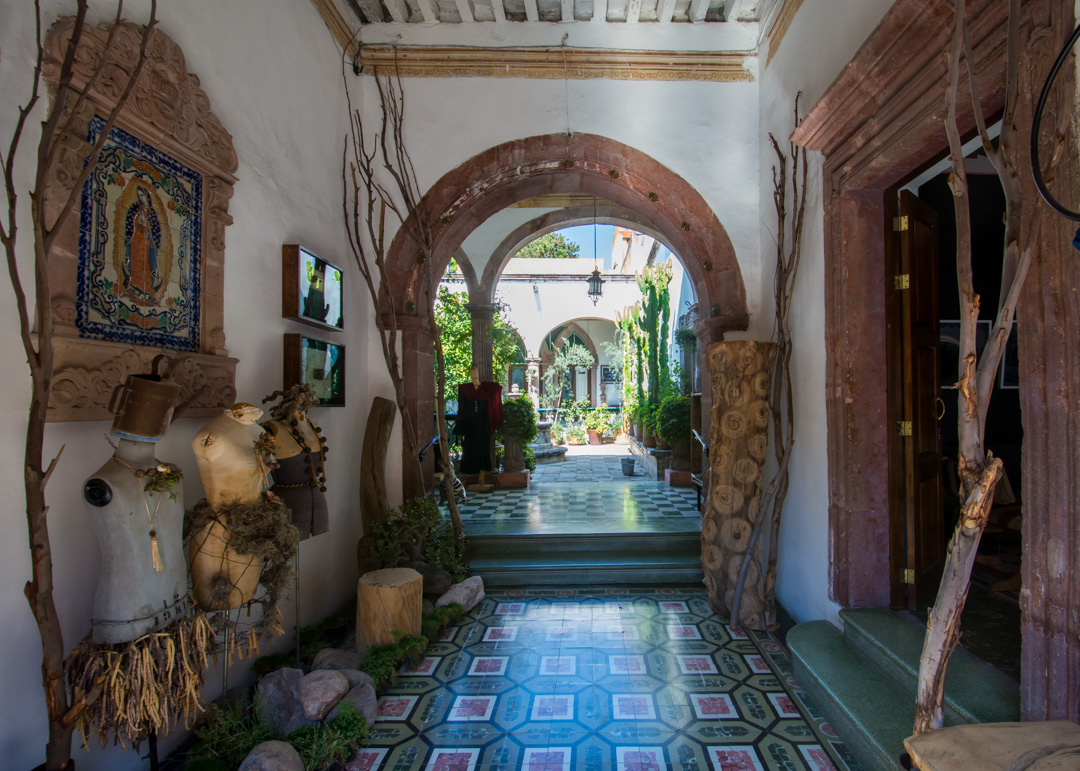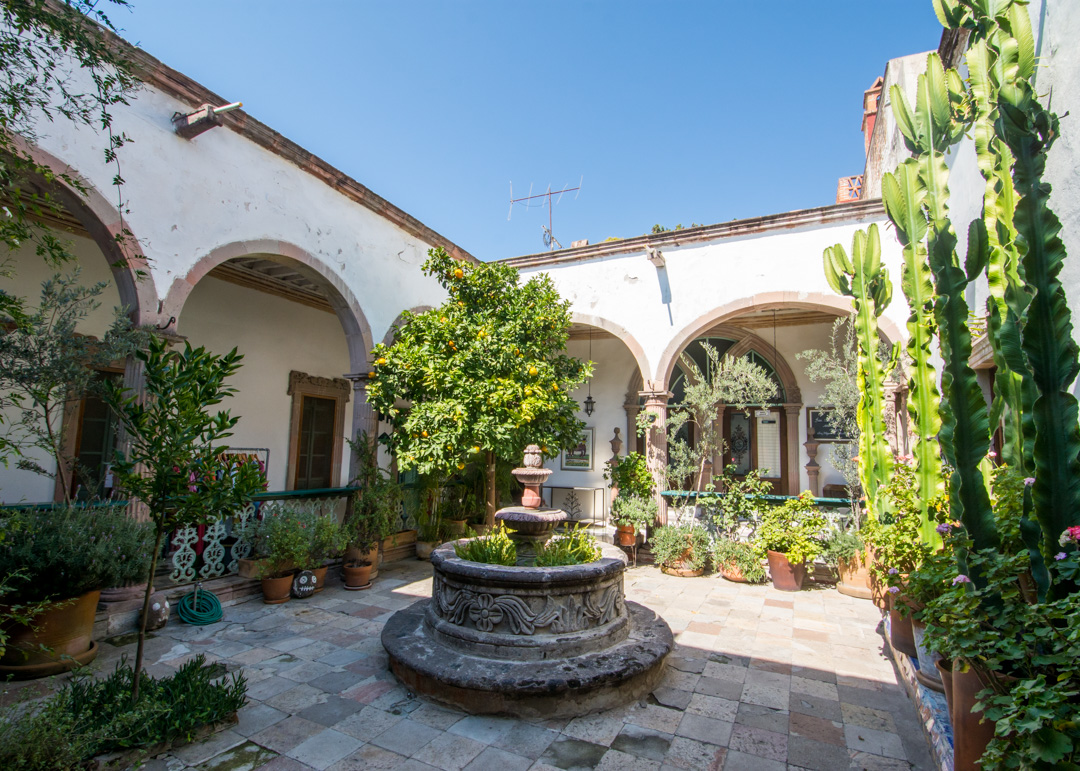 Adorable cafes abound, and one of the favorites is Lavanda Cafe.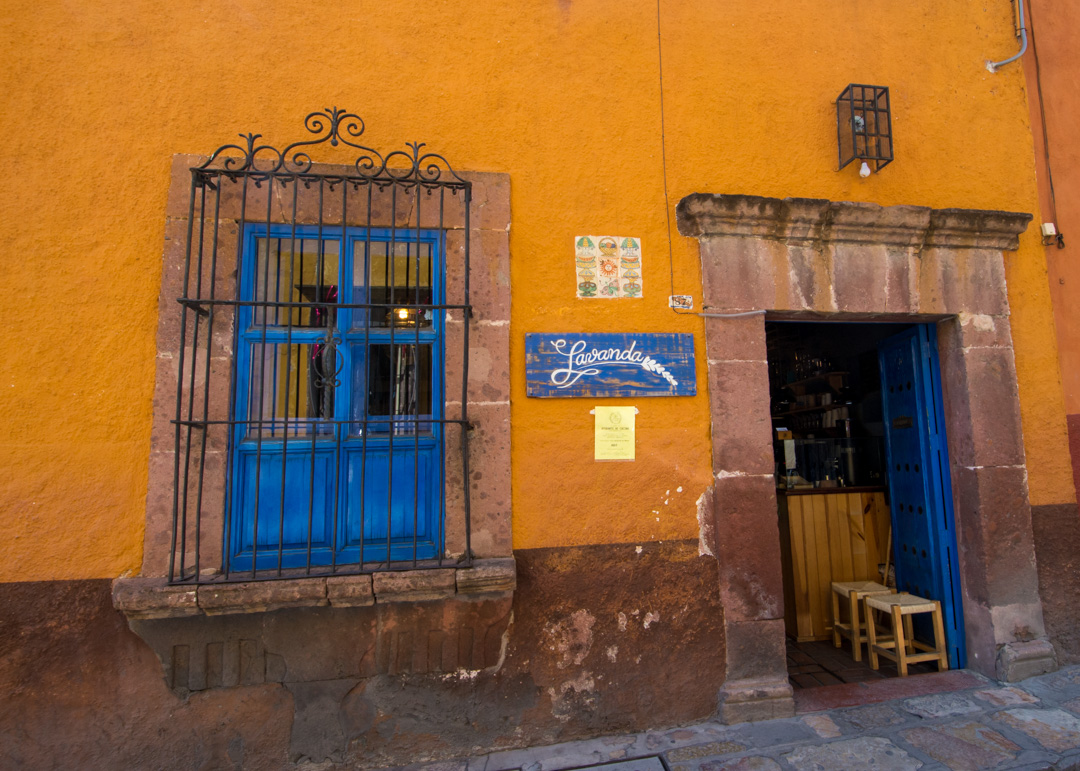 Cue the homey interior which is perfect for their famous breakfasts.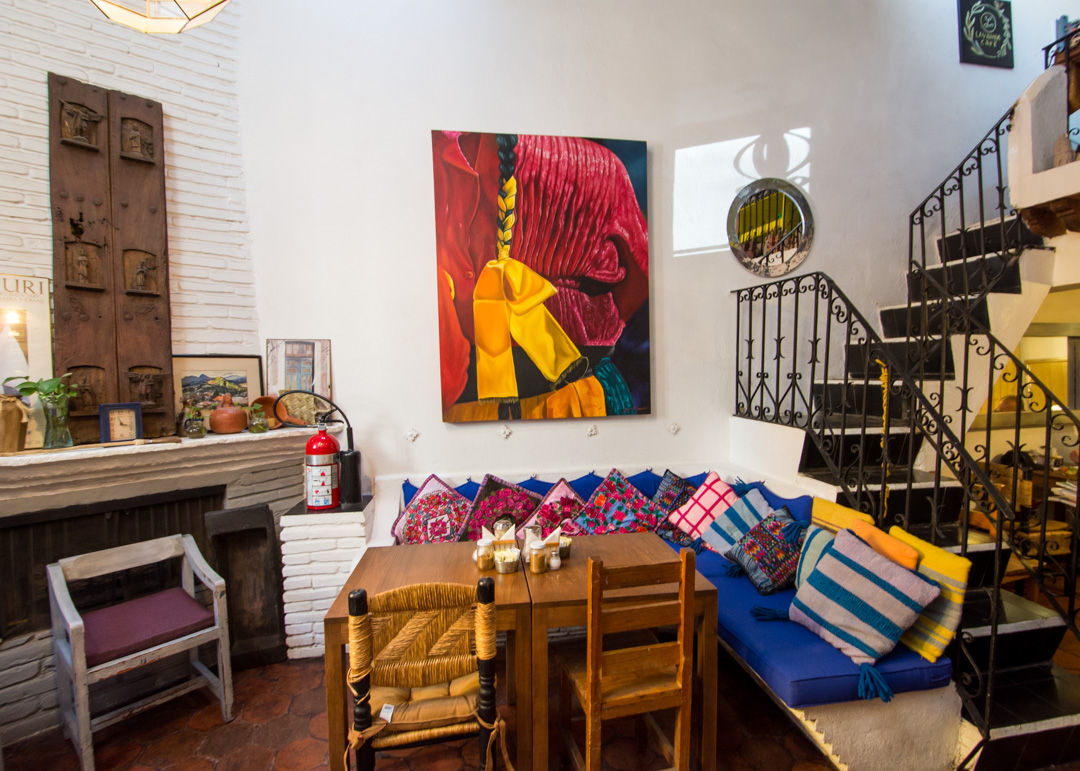 It's the rustic courtyard that stole my heart though.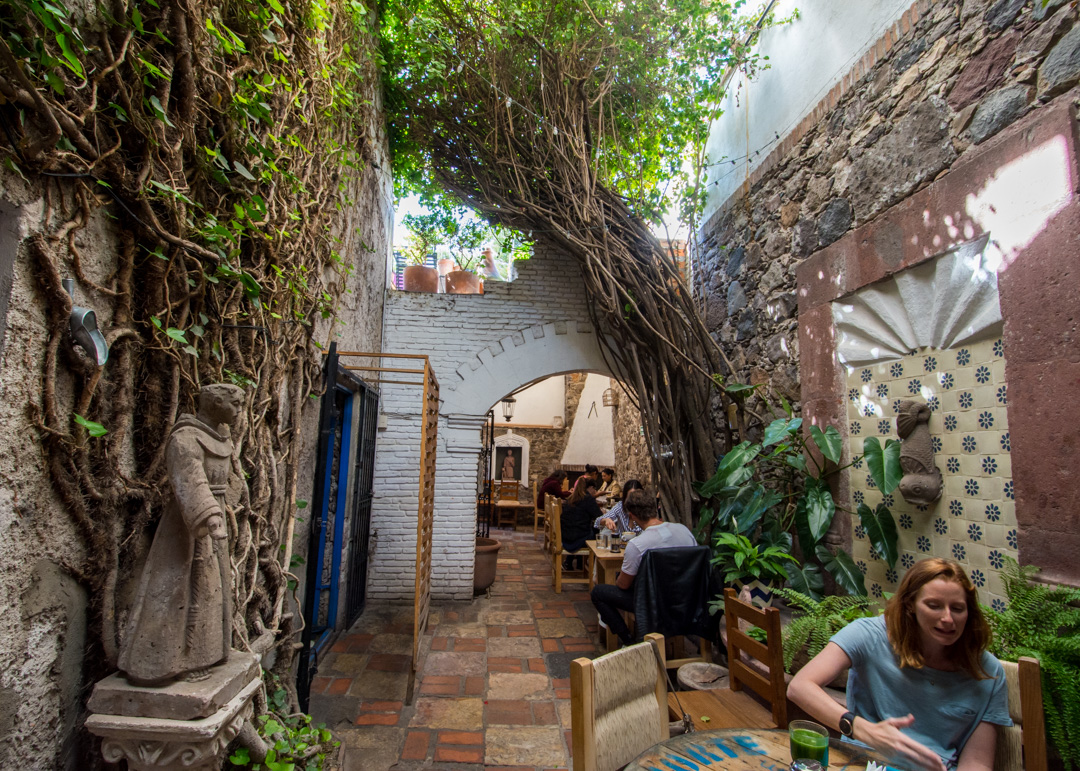 And their equally famous Lavender Latte – as the name implies, they use lavender in their menu items to great effect!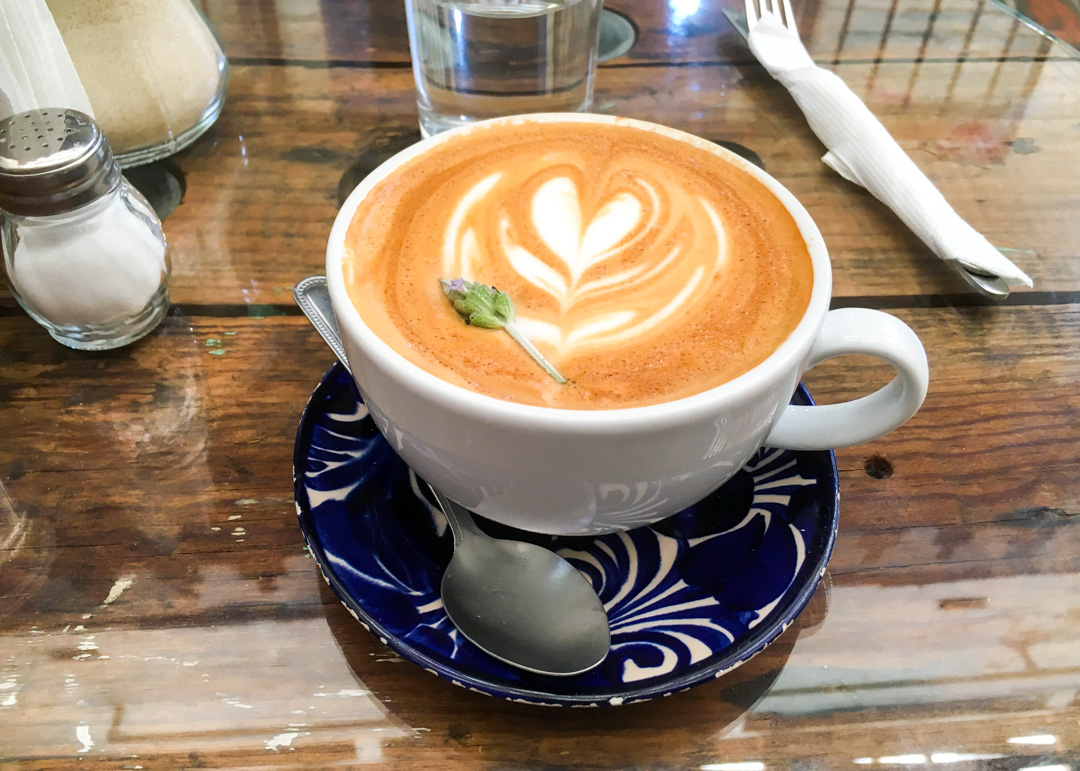 Besides cute cafes, there's a thriving culinary scene brought on by the increase in international visitors, and La Canica is one of the latest openings.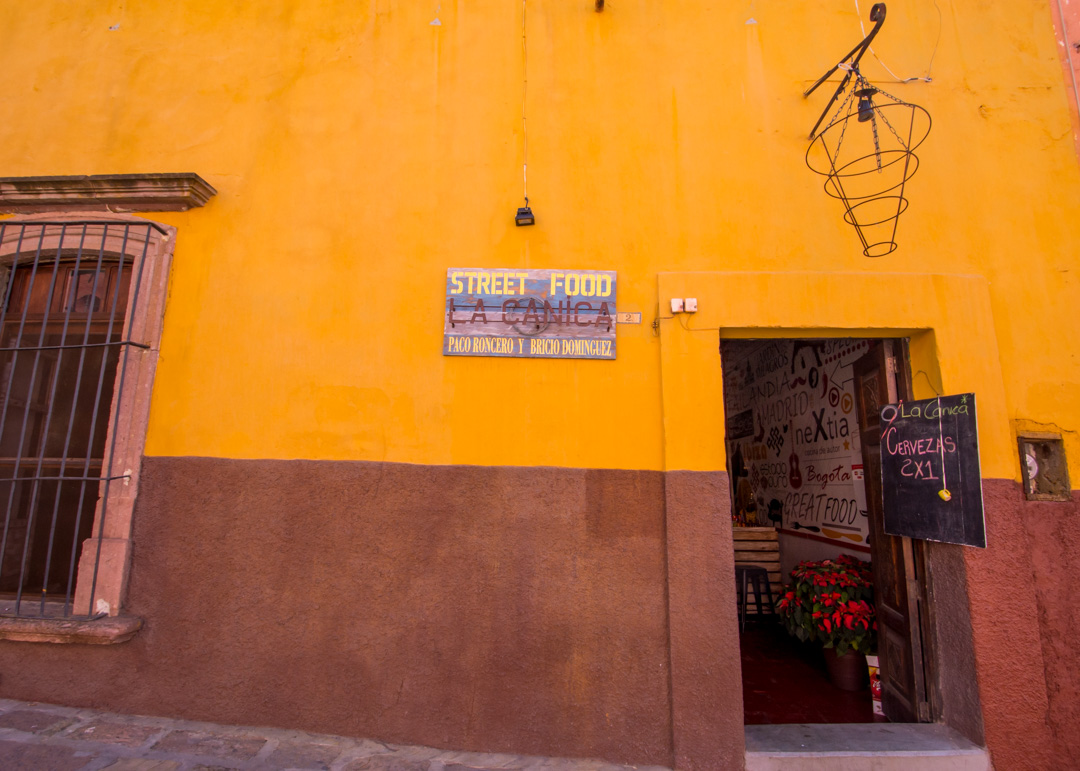 A Michelin-starred Spanish Chef paired with a celebrated local chef to create a fusion restaurant of tapas and inventive spins on local cuisine.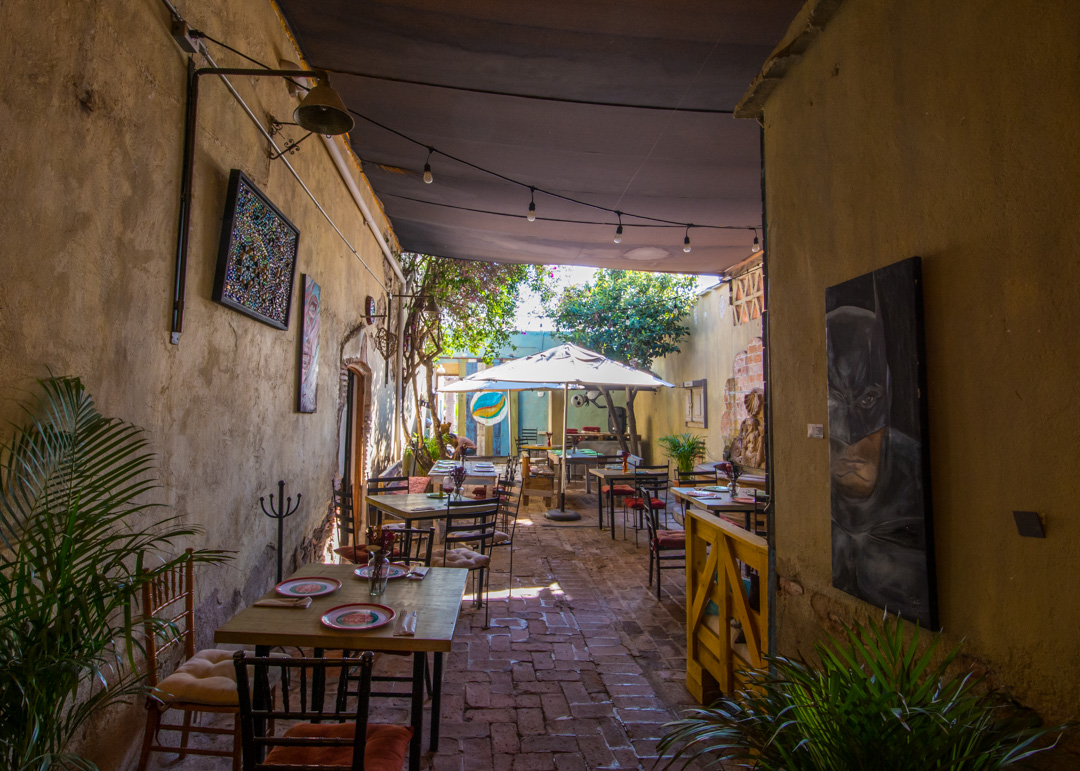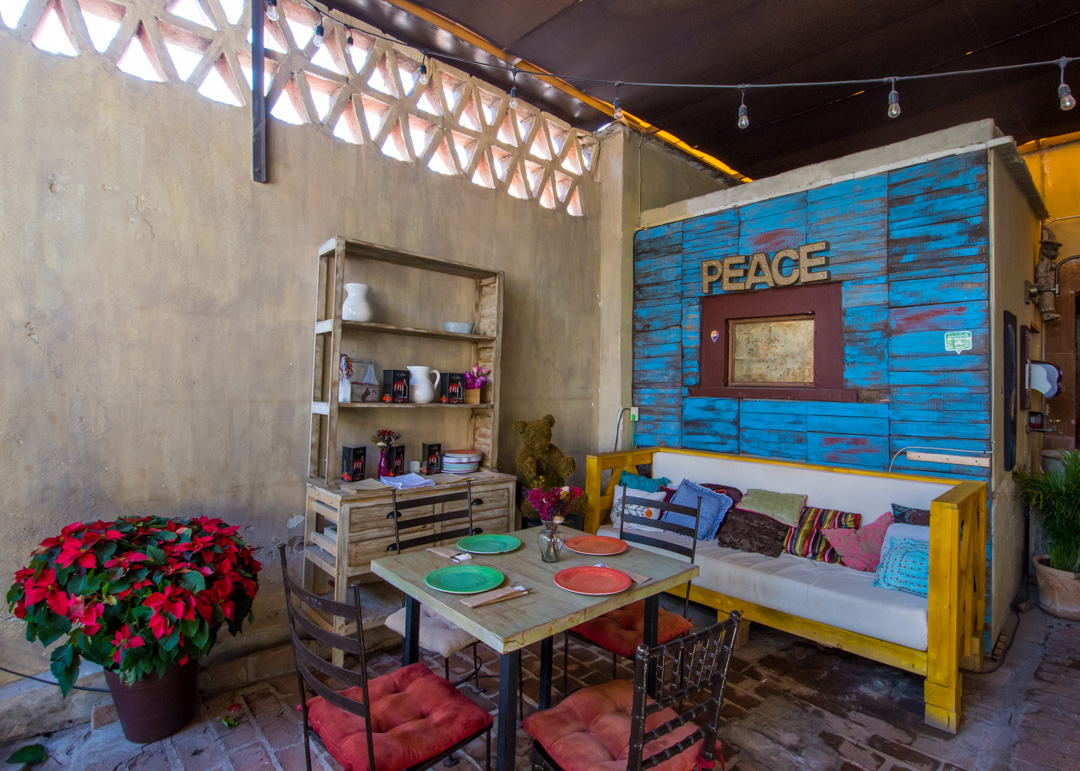 Embrace both worlds by ordering the house sangria to sip after the complimentary shot of tequila, it'll get any meal off to a good start.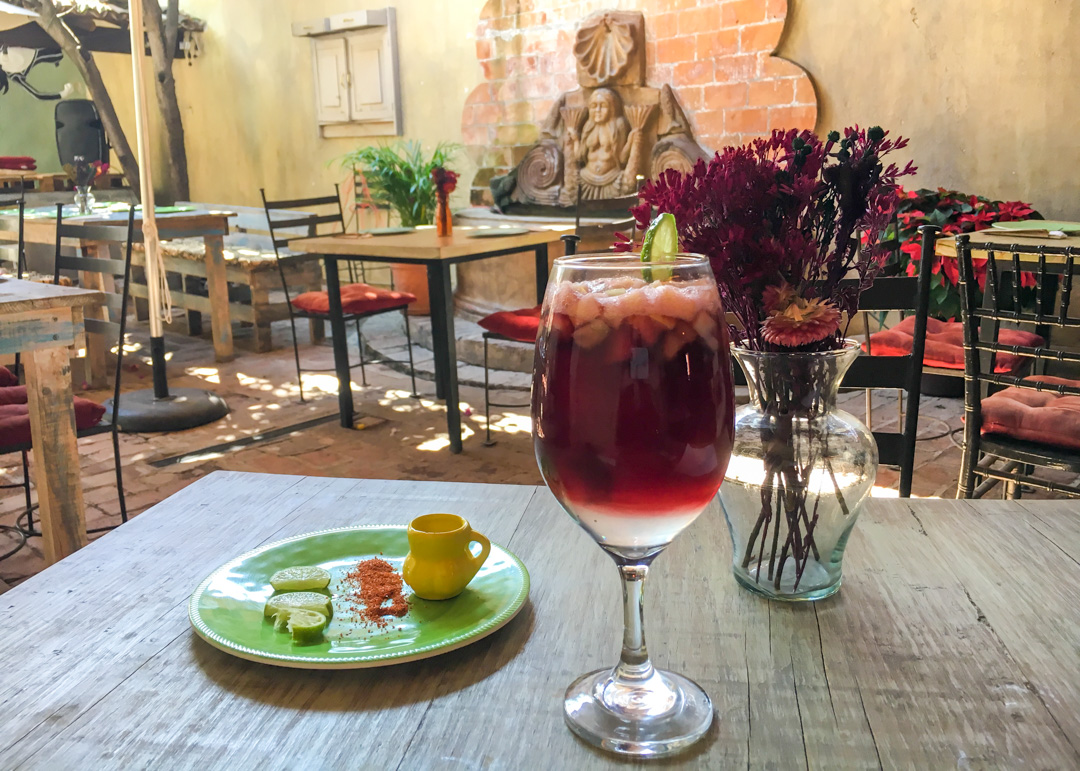 Watermelon and asparagus tempura is just one example of the eclectic cuisine served here, ideal for soaking up cocktails with a couple of friends.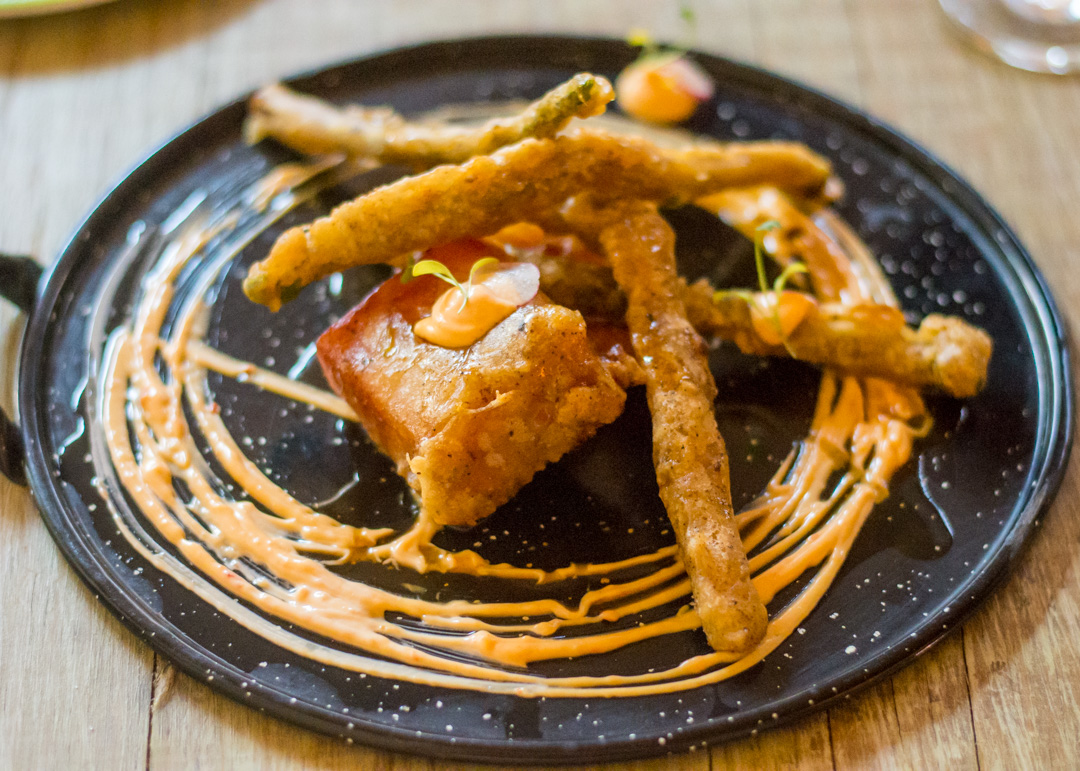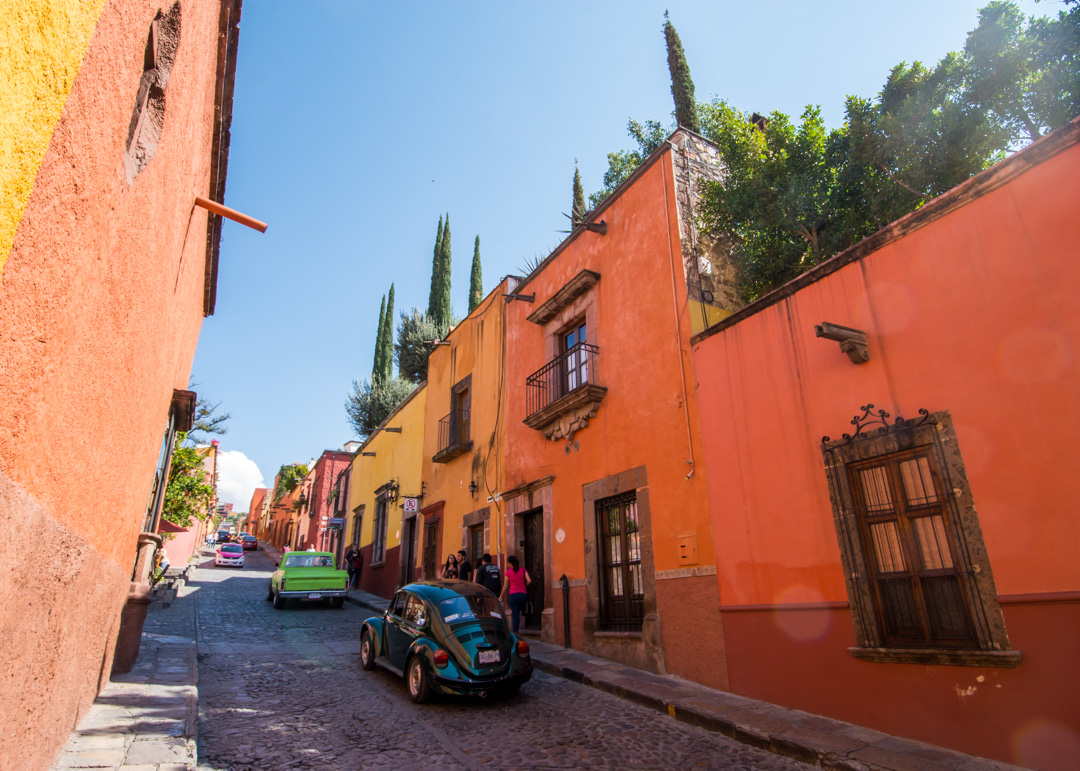 The first time you walk around San Miguel you're mainly distracted by all the colors and massive mansions towering each side of these tiny streets, taking large angle pictures to try and capture the general aesthetic of the place. When it's your second time around though, you start noticing the minute details and especially the doors, not one of them identical.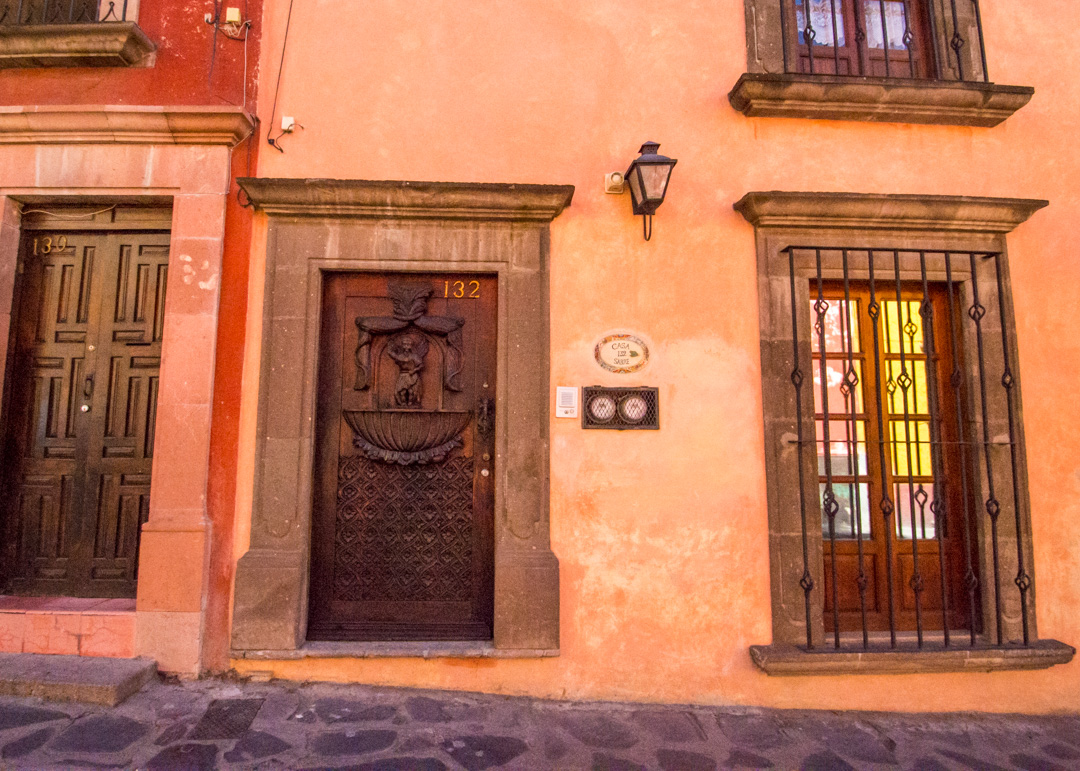 There are entire photo books solely dedicated to the doors of San Miguel and you'll have no trouble understanding why. The wood work, the stain, the symbols…each its own personality.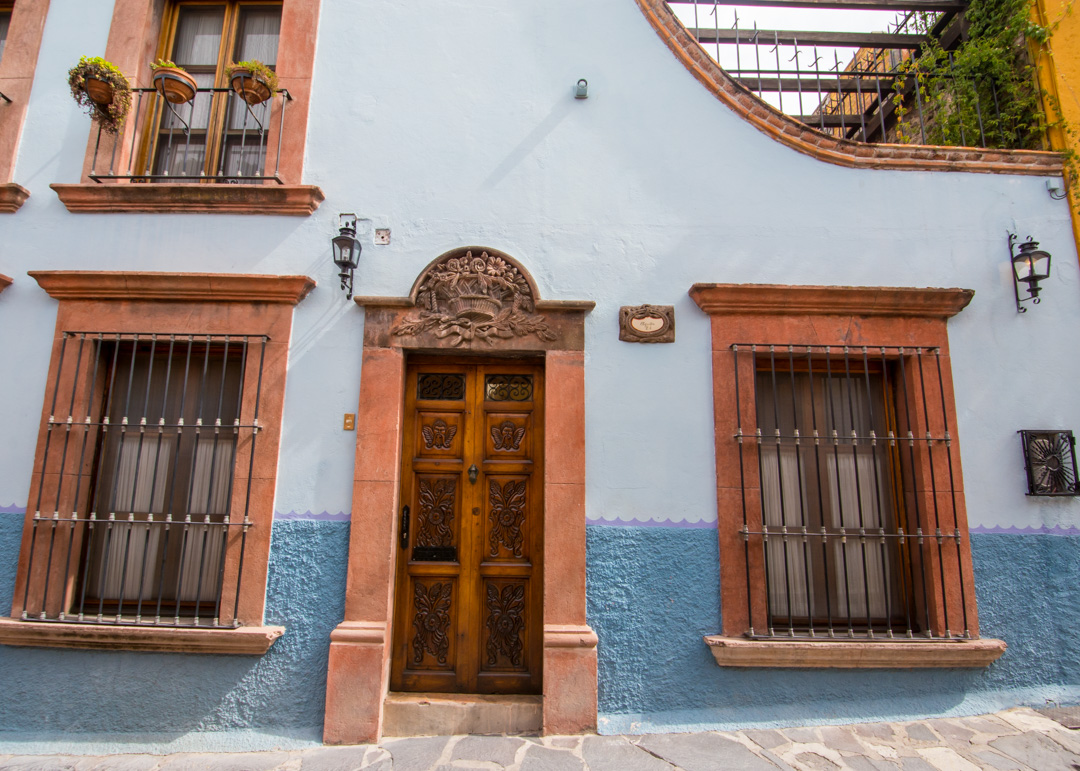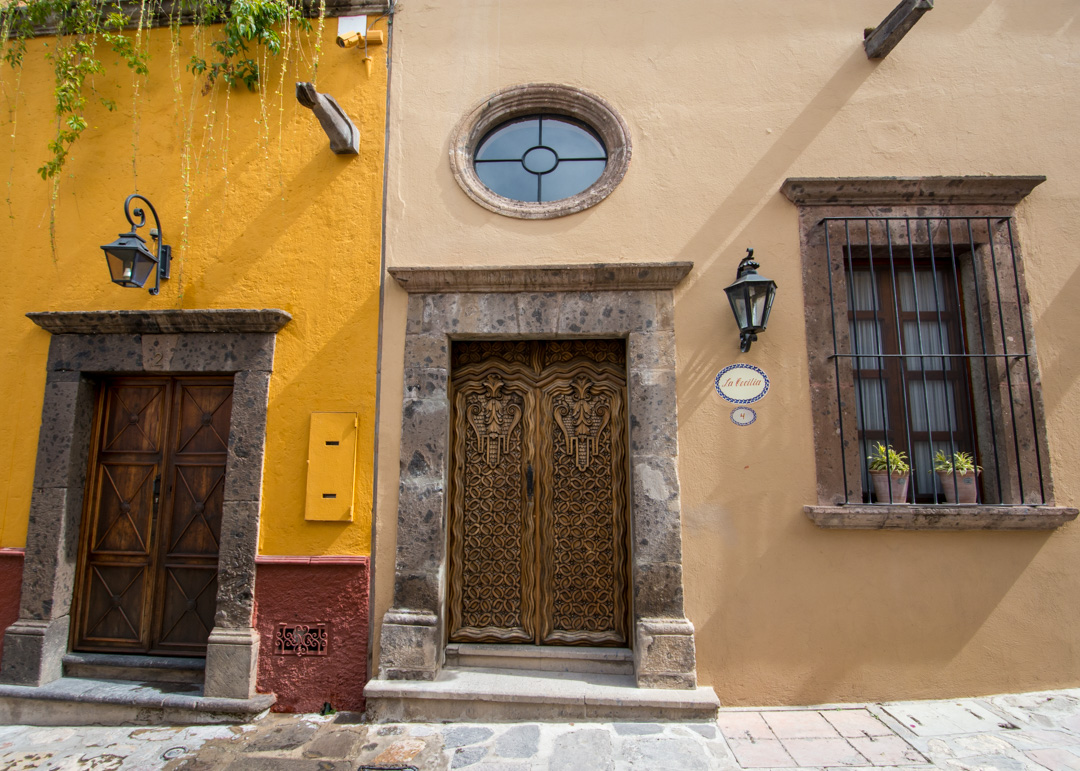 The closer you get to the center, the more lavish the streets become, a lot of the mansions having been turned into high-end boutique hotels.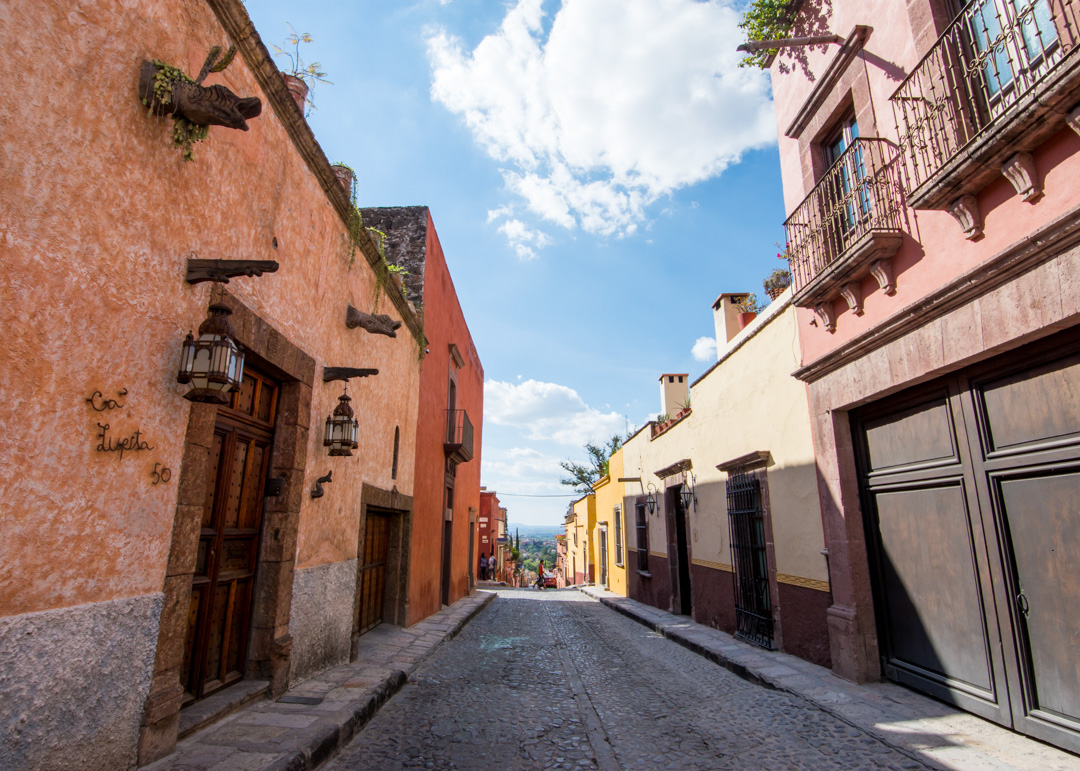 Still, the culture shines through with Mexican artifacts and artworks slipping through, death being the number one inspiration.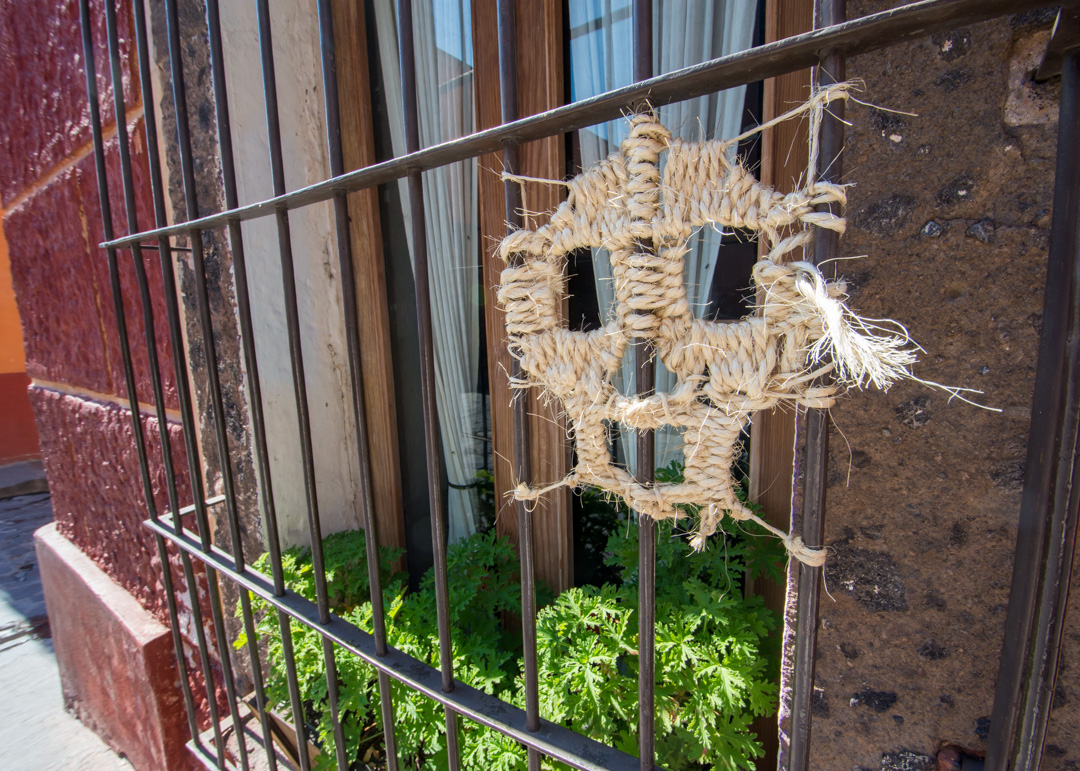 You'll eventually stumble upon a busy corner flanked by an enormous yellow building – go towards it!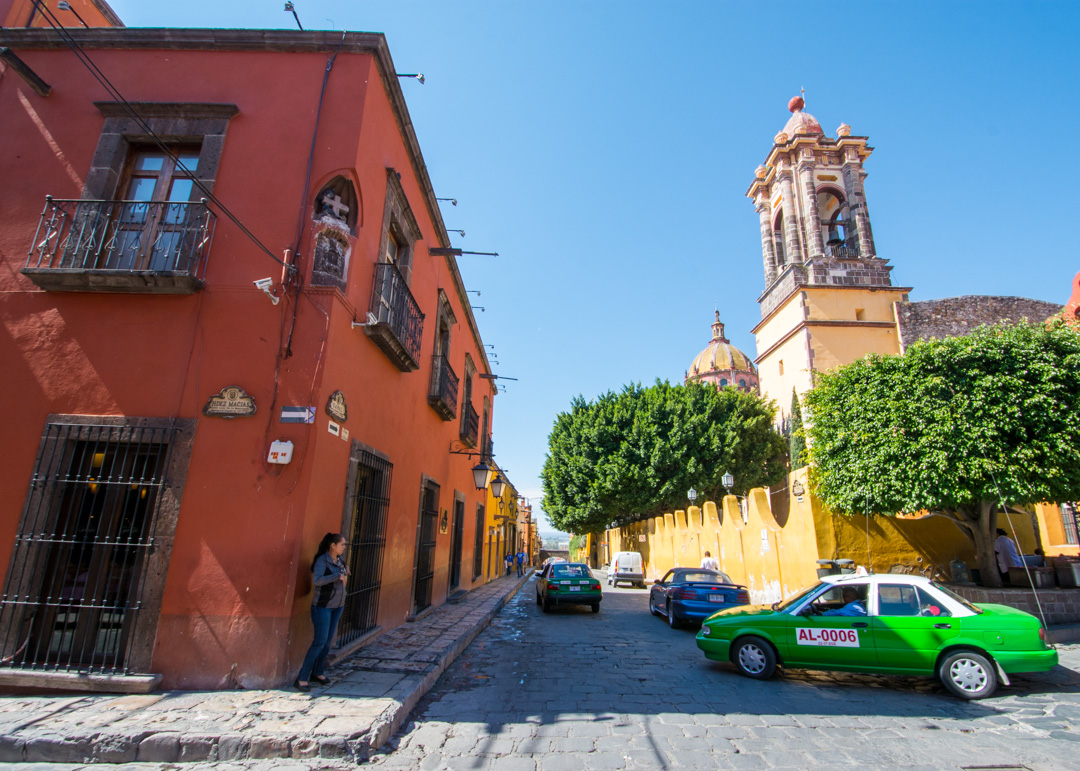 The imposing Bellas Artes Centro Cultural is firstly an art school…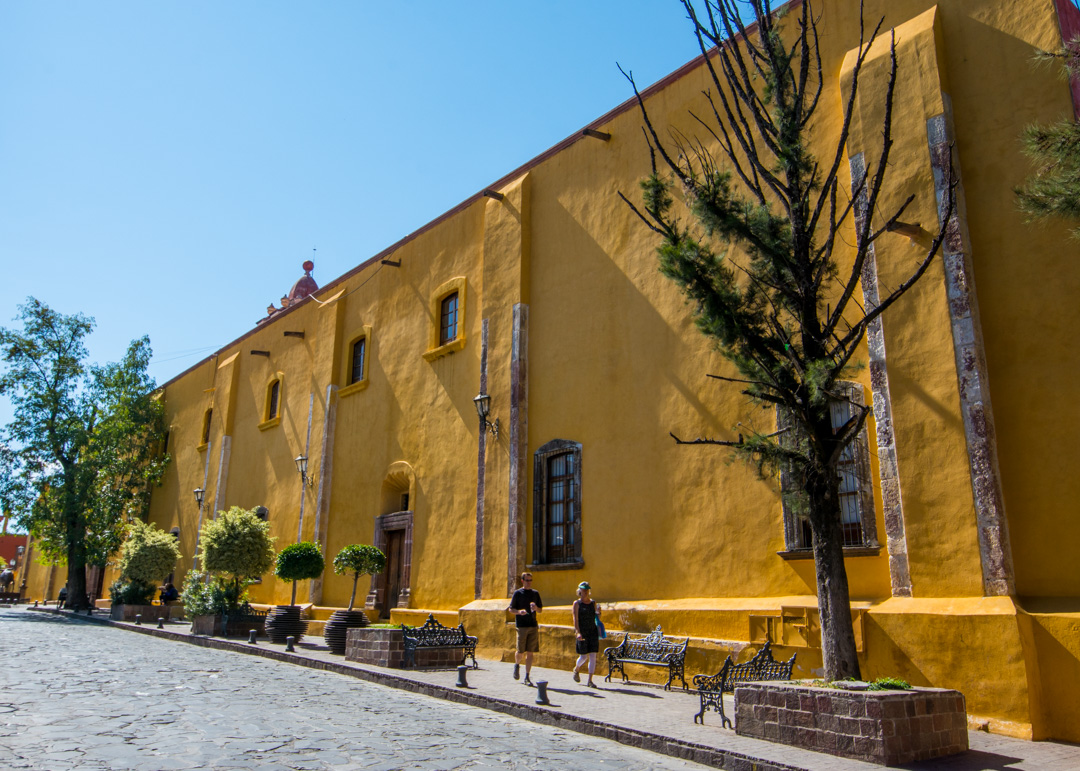 …and secondly an oasis of beauty and peace in the middle of the city.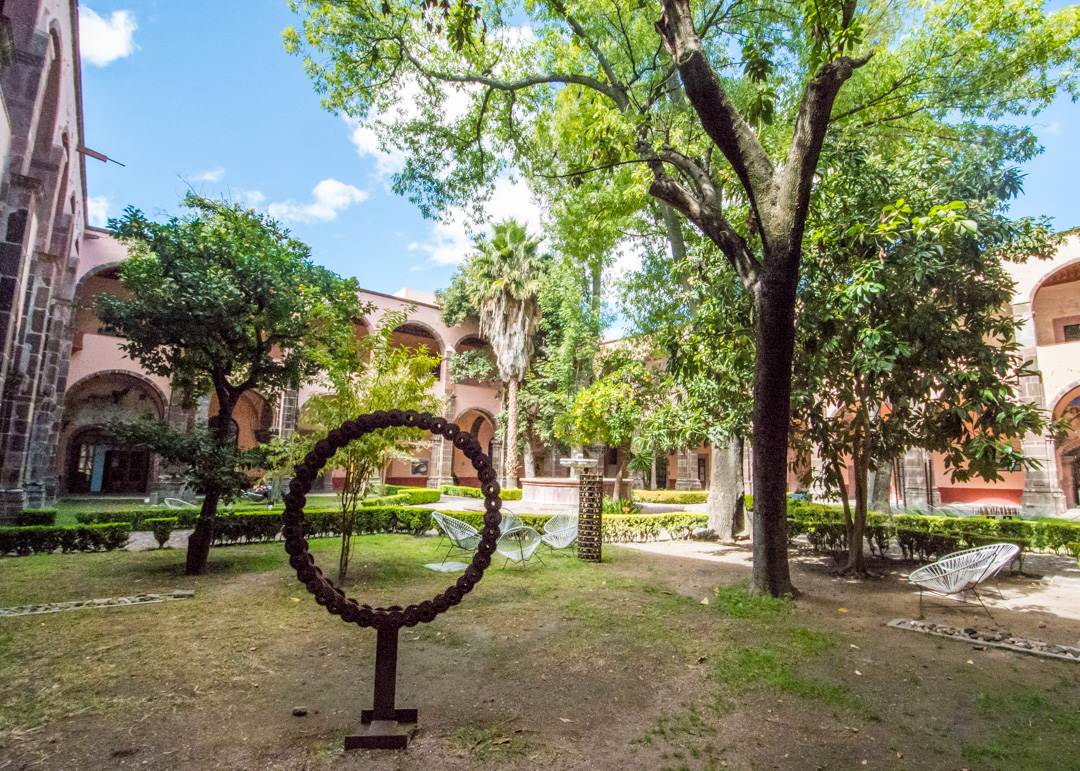 Peak around to hear and glimpse at the various classes taking place, from classical music to folkloric dance, and admire the art filled courtyard at the core of it all. It's worth settling in for a bit on the lawn and feel (and hear!) the San Miguel magic.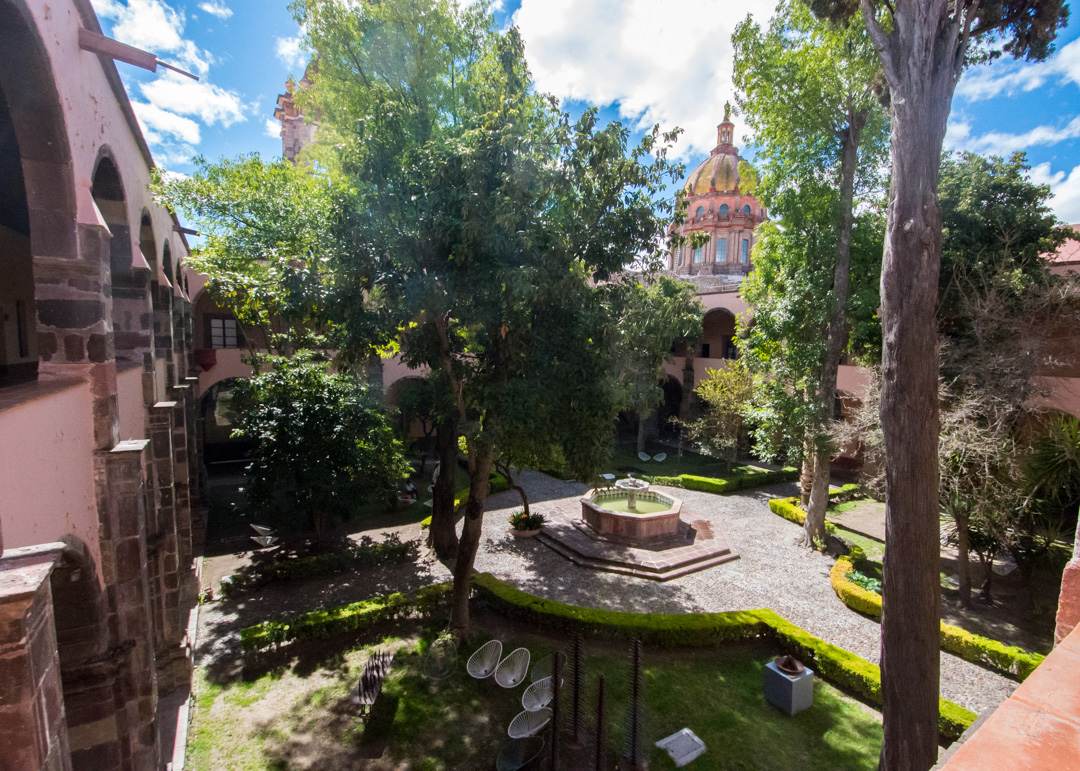 You're also almost guaranteed to witness some form of festival or parade while you're here as there are too many to count. A great occasion for the young ones to put their classes into practice.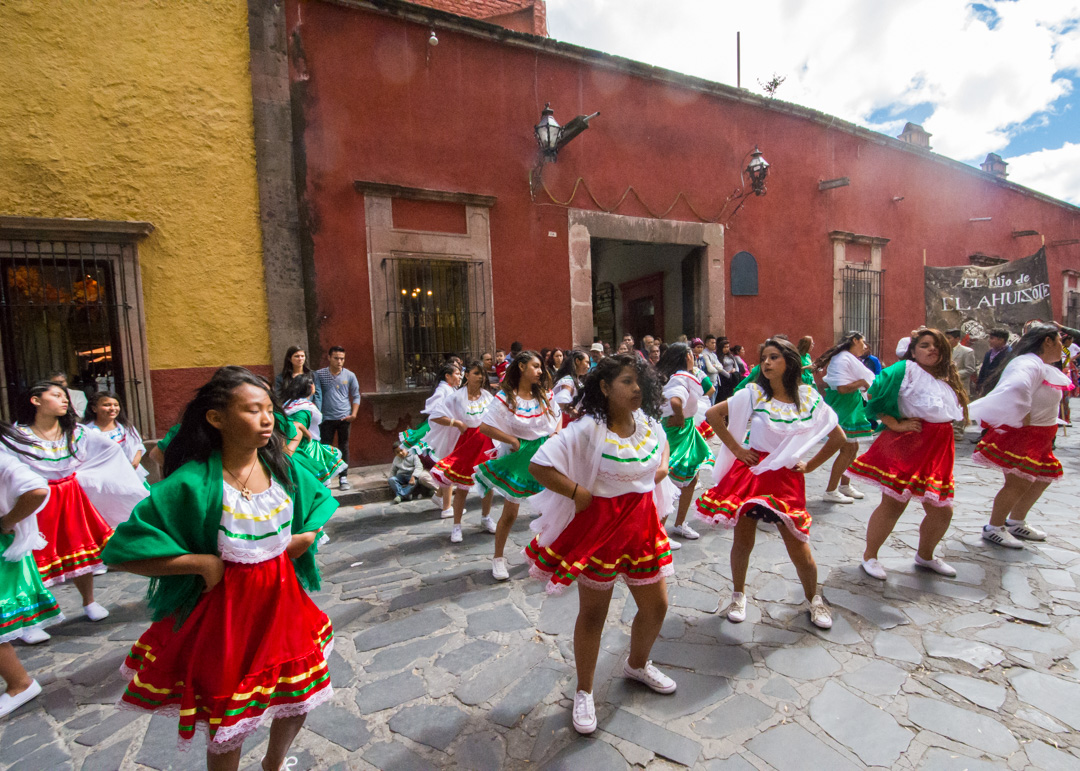 Another prevalent feature – adorable commercial courtyards. Unlike the ones mentioned previously inside gallery/stores, these appear out of nowhere under every other open archways and will lead you to tiny cafes, flea markets and artists studios. Visit as many as you can.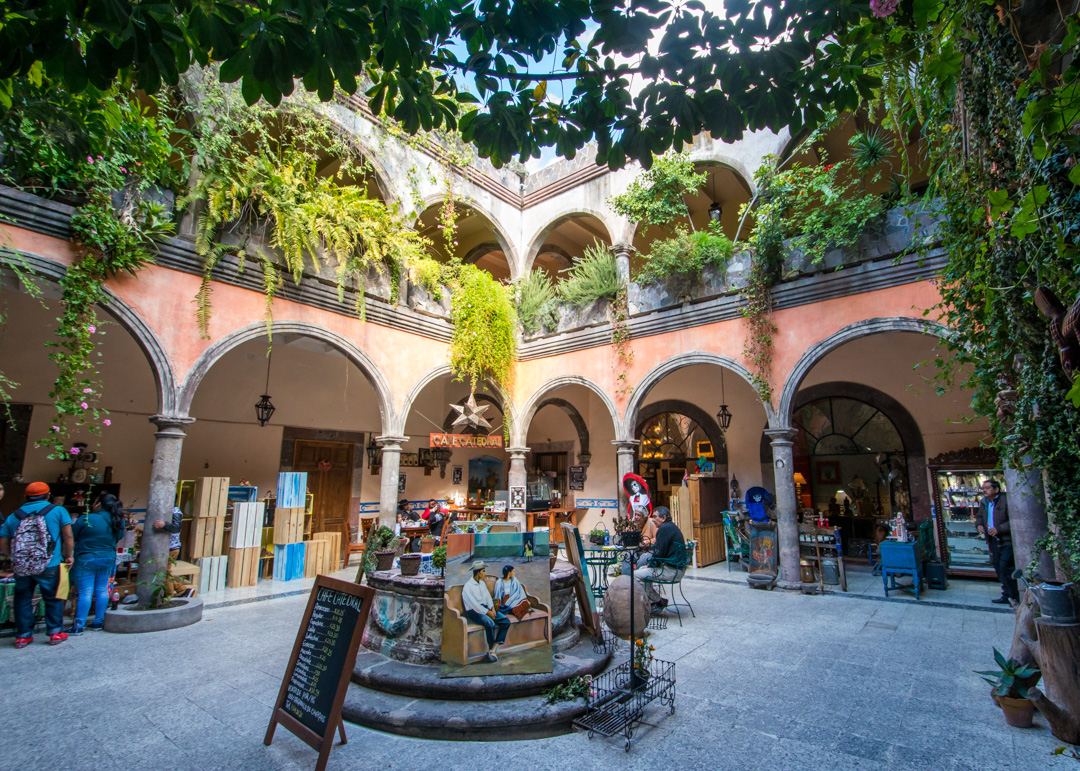 In the 'unexpected' category, only rarely do you see a Public Library listed among the major tourist sites…except for here. Check the courtyard and their leafy vegetarian cafe and then come back by the entrance for the stunning gift shop with the incredible wall art.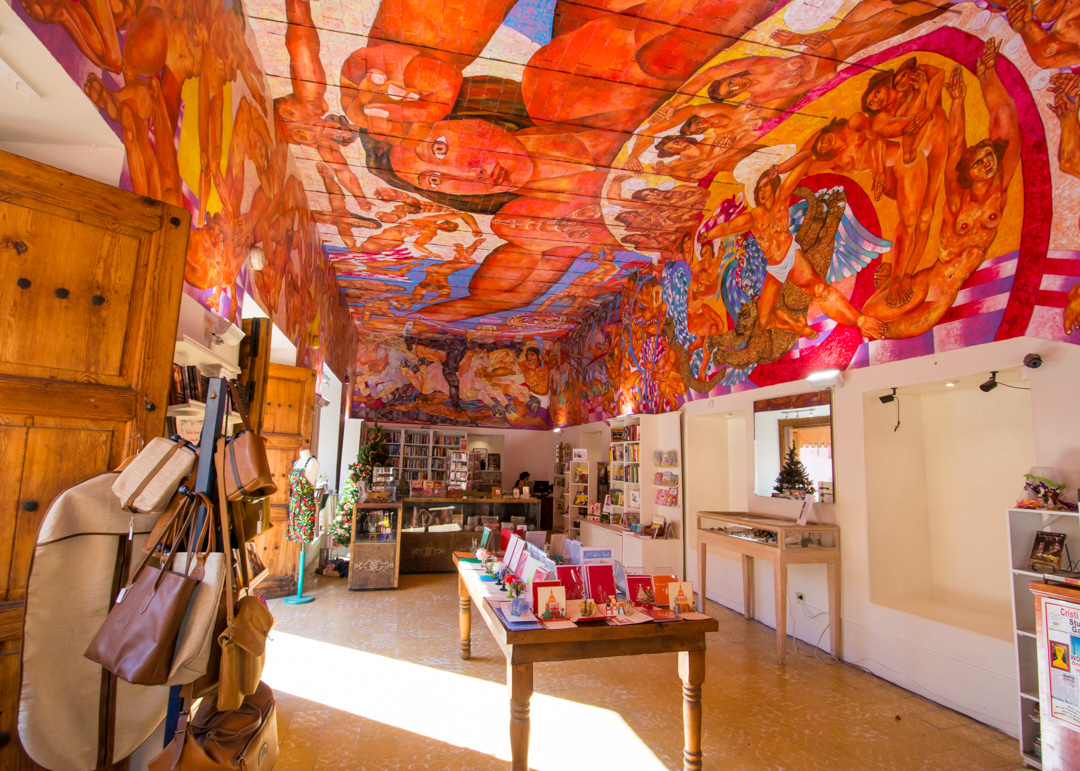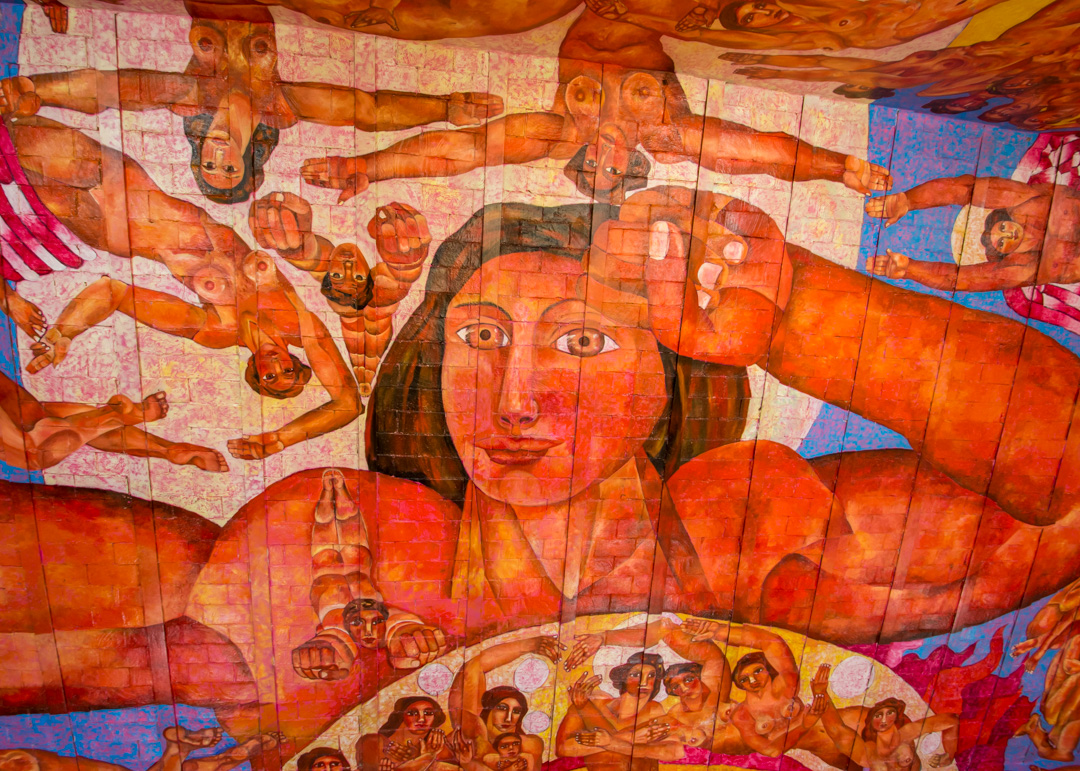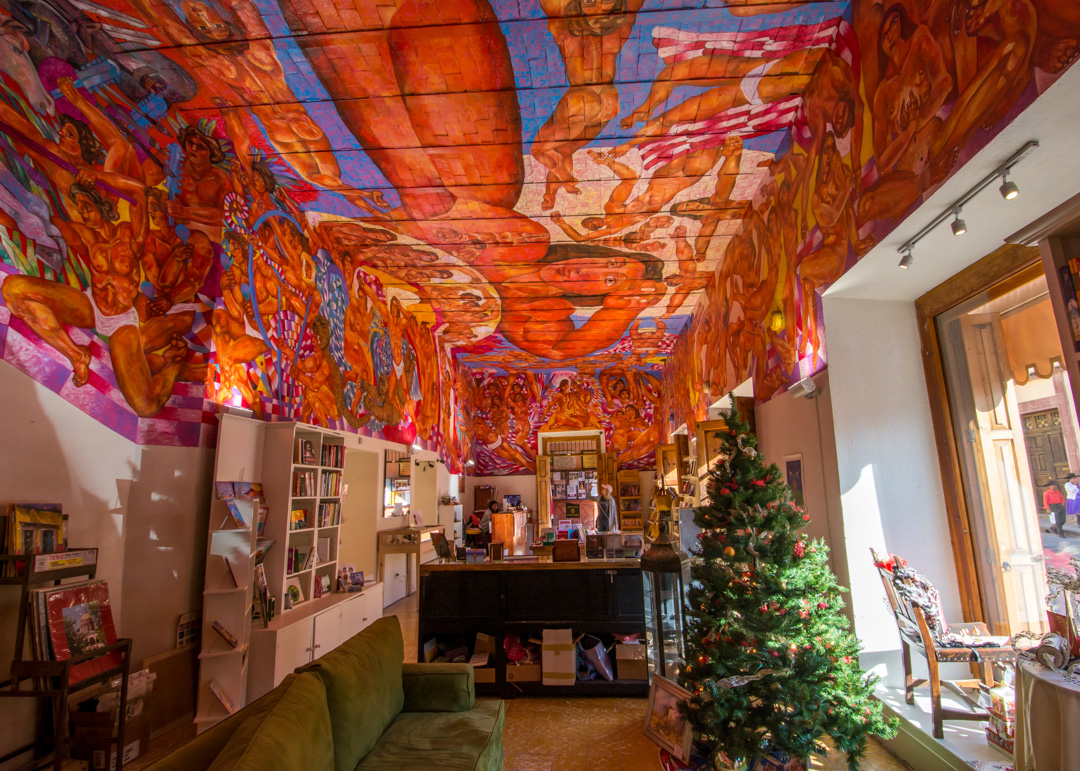 If all that sightseeing got you hungry, there's a quick and traditional restaurant across the street, El Comal de Dona Meche, where for a mere $2 you can feast like a king on freshly made gorditas, fried masa stuffed with a variety of fillings.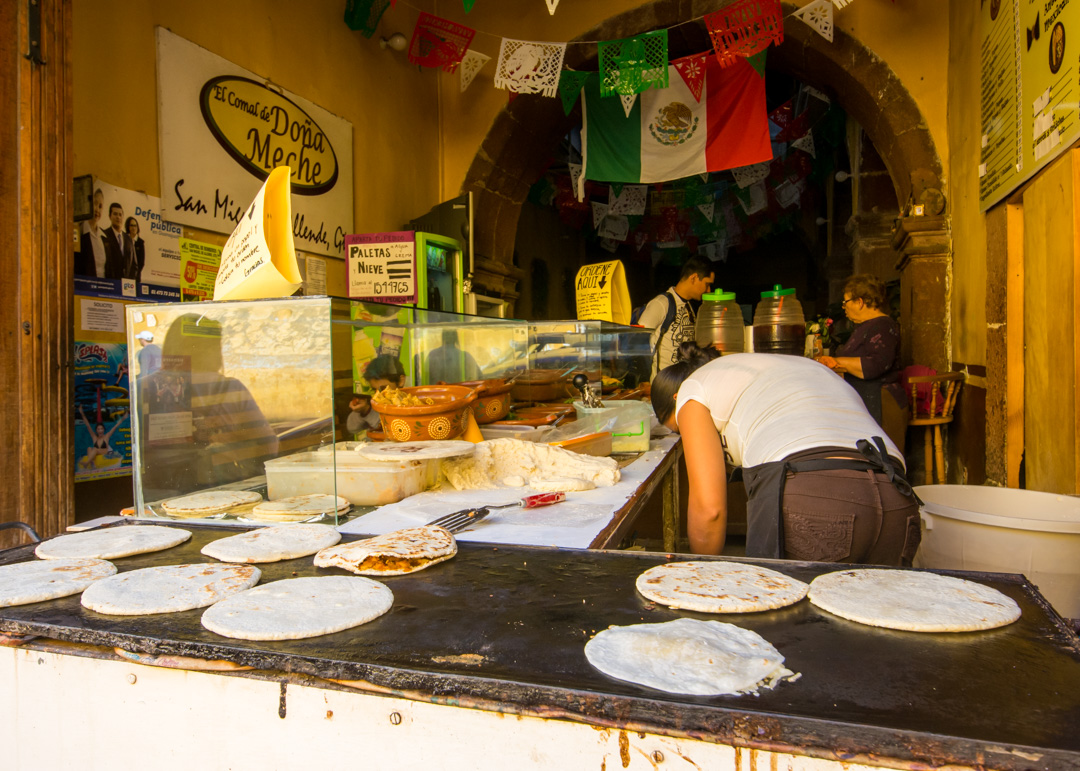 Walk down Relox street towards El Jardin for some great shopping. Besides local sweets and apparel stores, you'll also find Doce-18, a hip hybrid retail and dining space.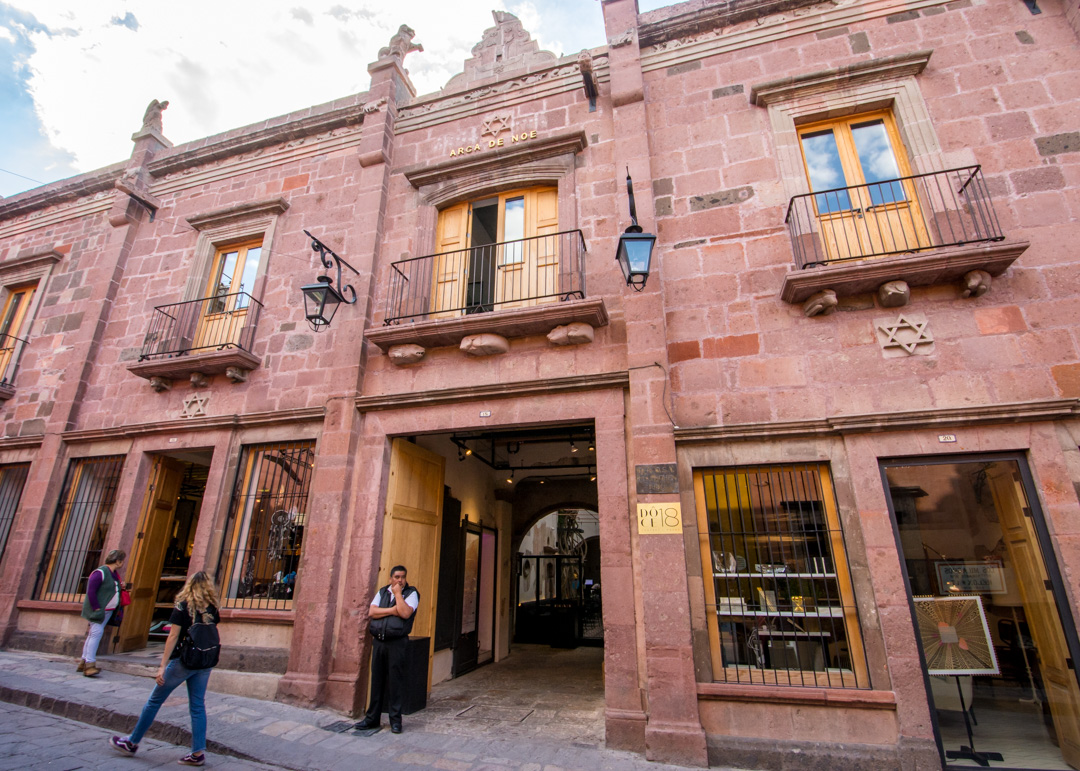 Housed in a lovingly restored 18th century building, the collective concept brings together high-end boutiques, designer clothing and gourmet cuisine.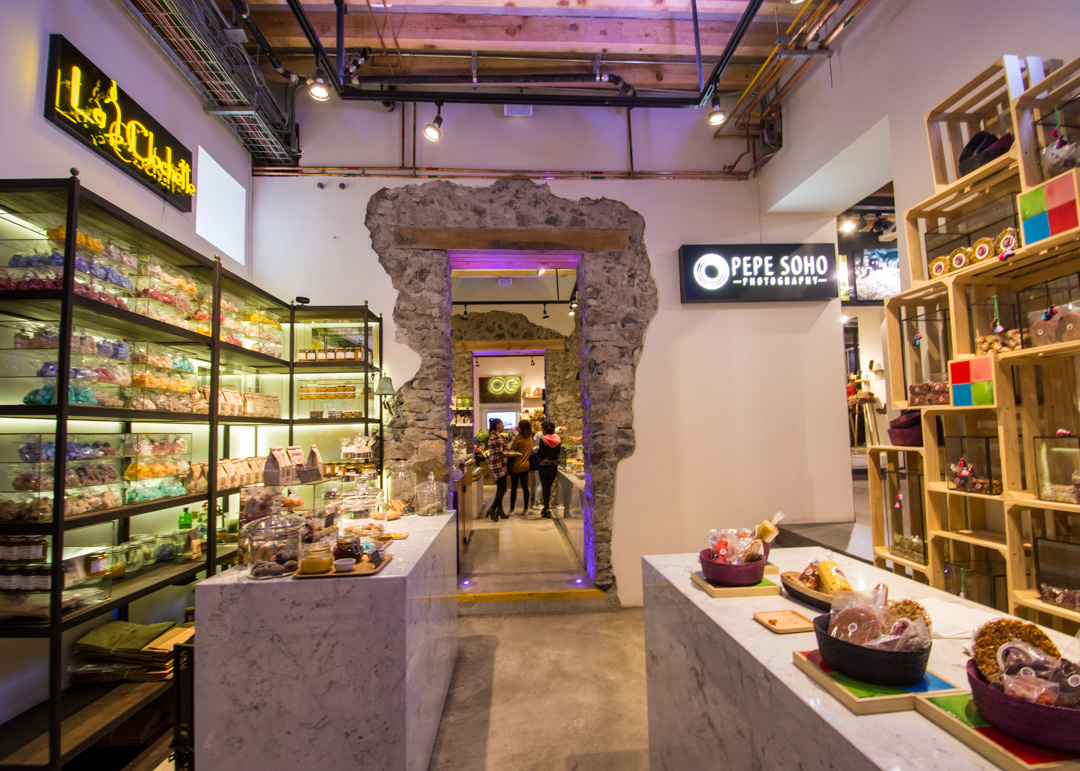 Your shopping adventure ends in a light-filled food court featuring some of Mexico's most celebrated chefs' offerings.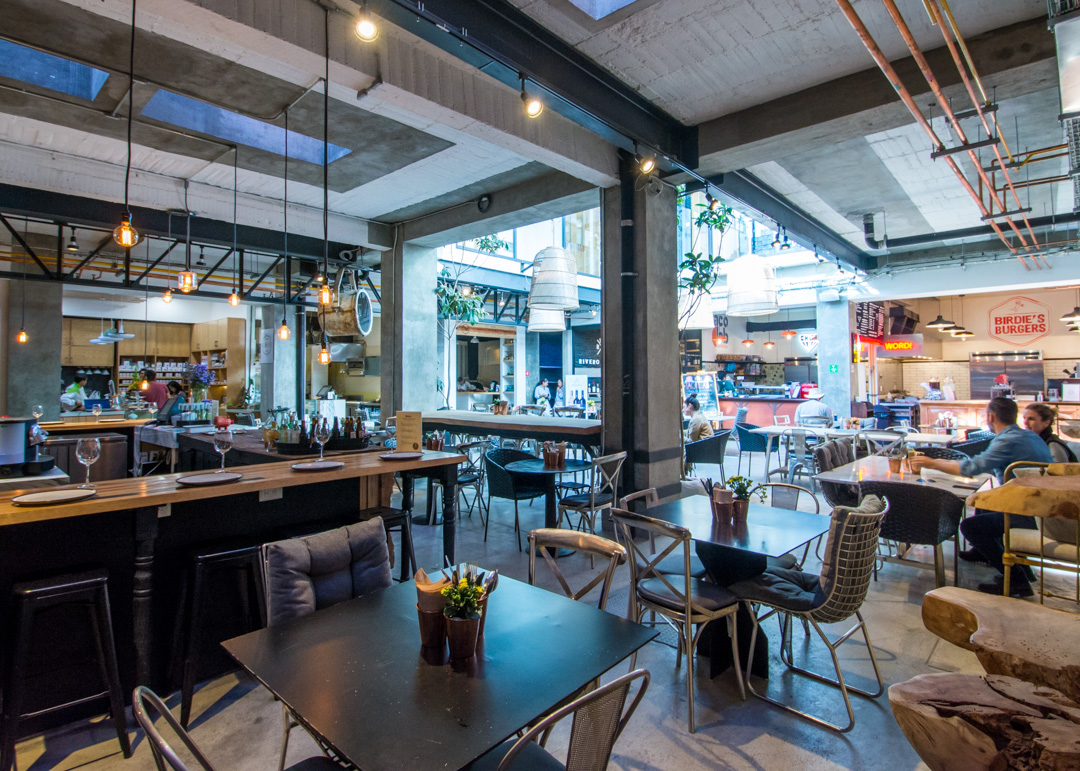 At the other end of the spectrum, you must go to the local market a few blocks away for the ultimate local experience (with local prices!).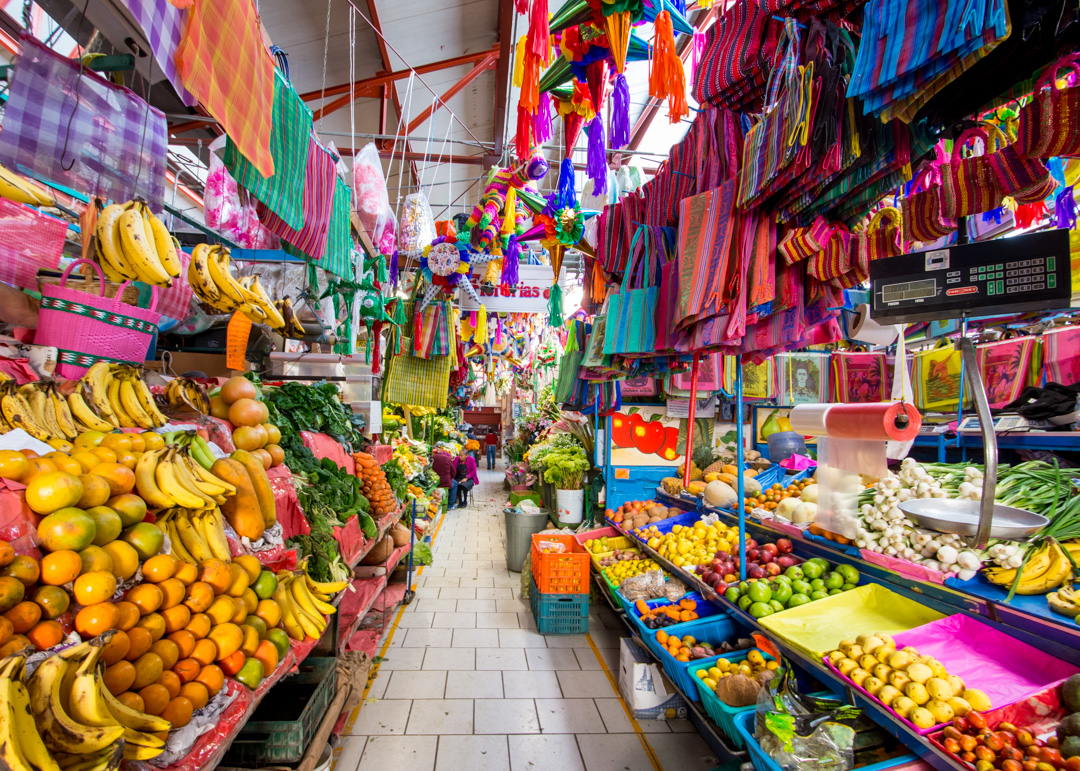 Make your way around the corner to Plaza de la Soledad for more local food options, from traditional baked goods…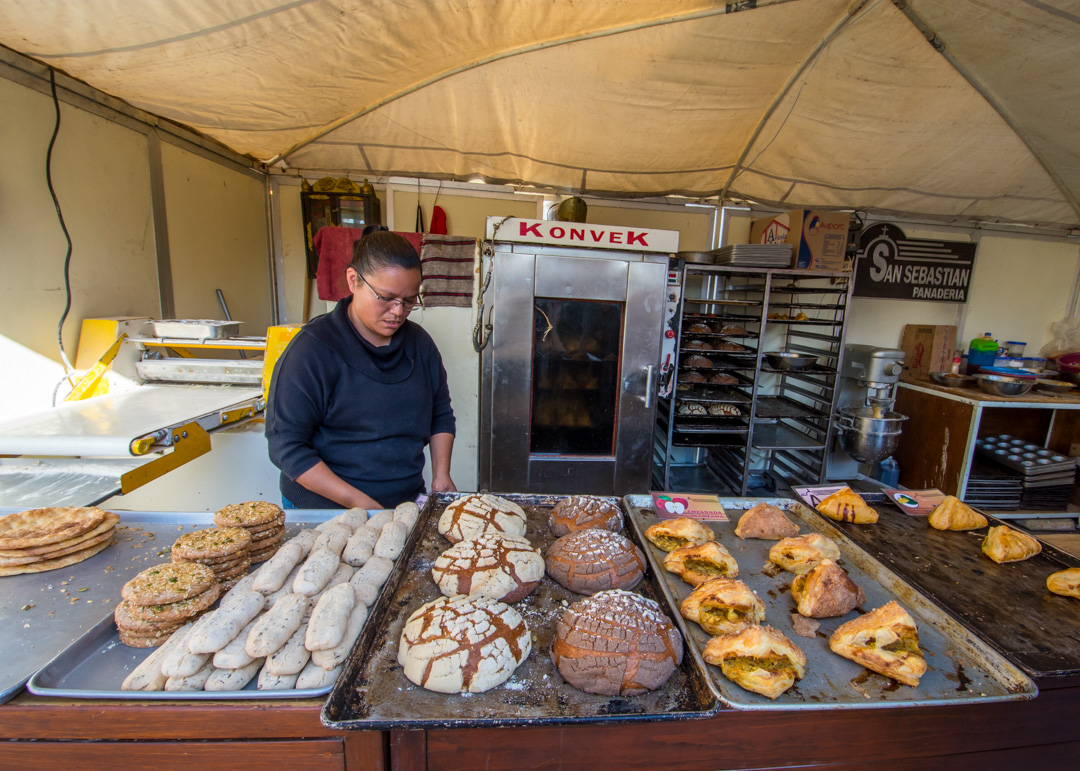 …to morning tamales for less than $0,25!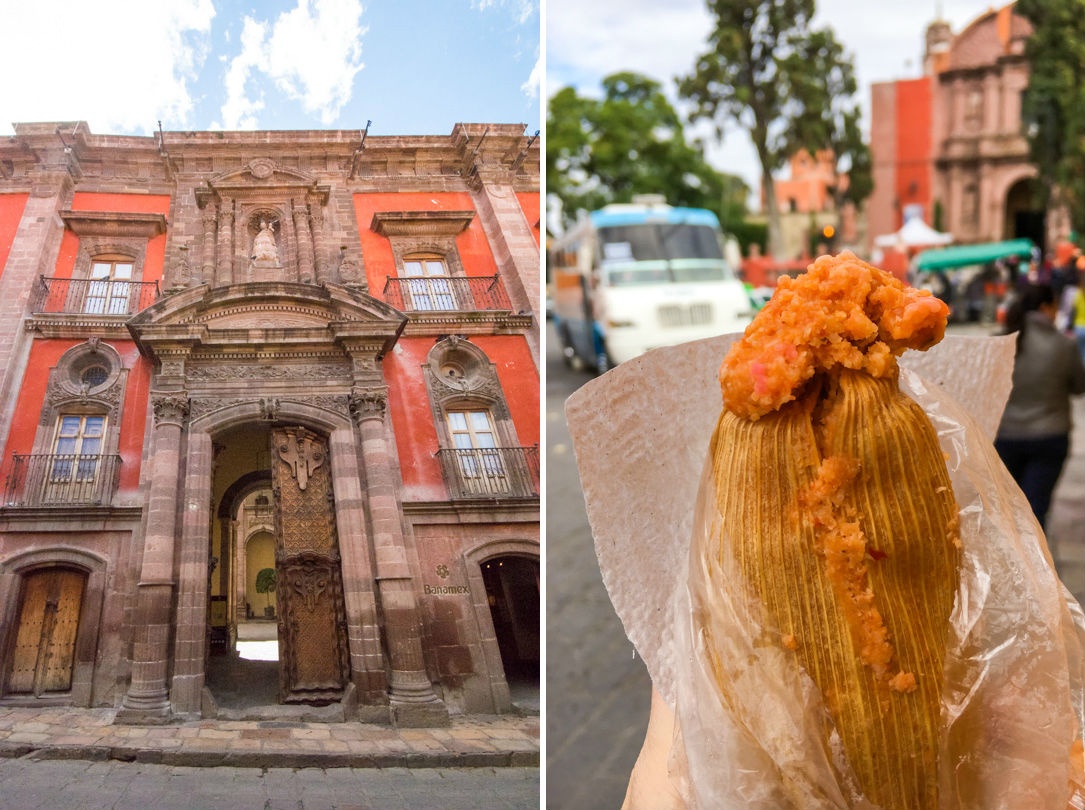 You'll also find some of the town's nicest churches, such as the Oratorio de San Felipe Neri.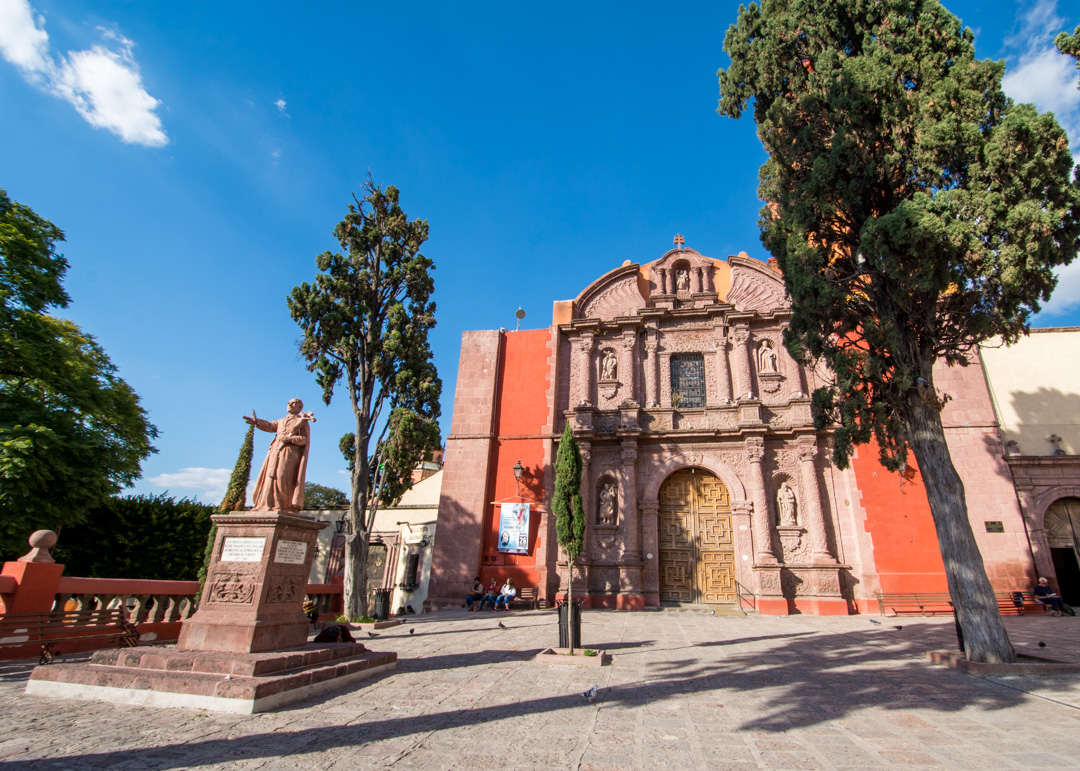 Turn around to see the back of the even more beautiful Church of San Francisco.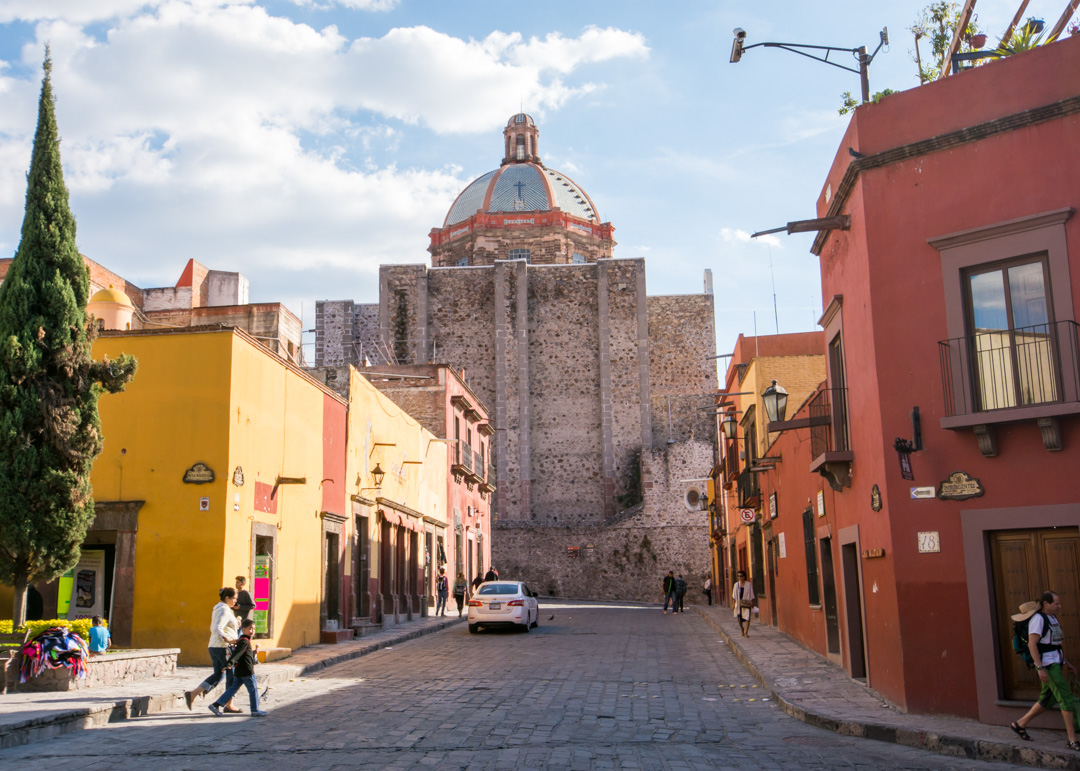 Its front is worth admiring, an elaborate late-18th-century Churrigueresque facade in dusty pink. The garden is yet another mini oasis in this ever-so-charming town.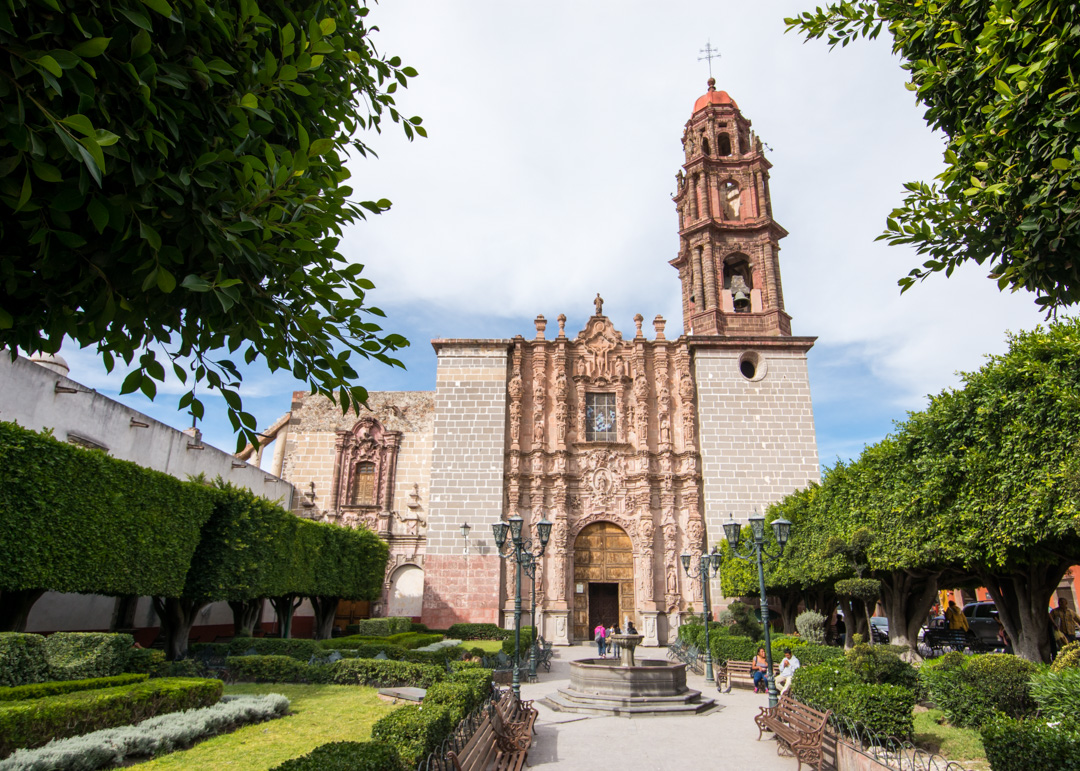 Right across the street (everything is so close together here!) you'll find Cafe San Agustin, usually with a long line out the door (this was weekday morning, good time to go!).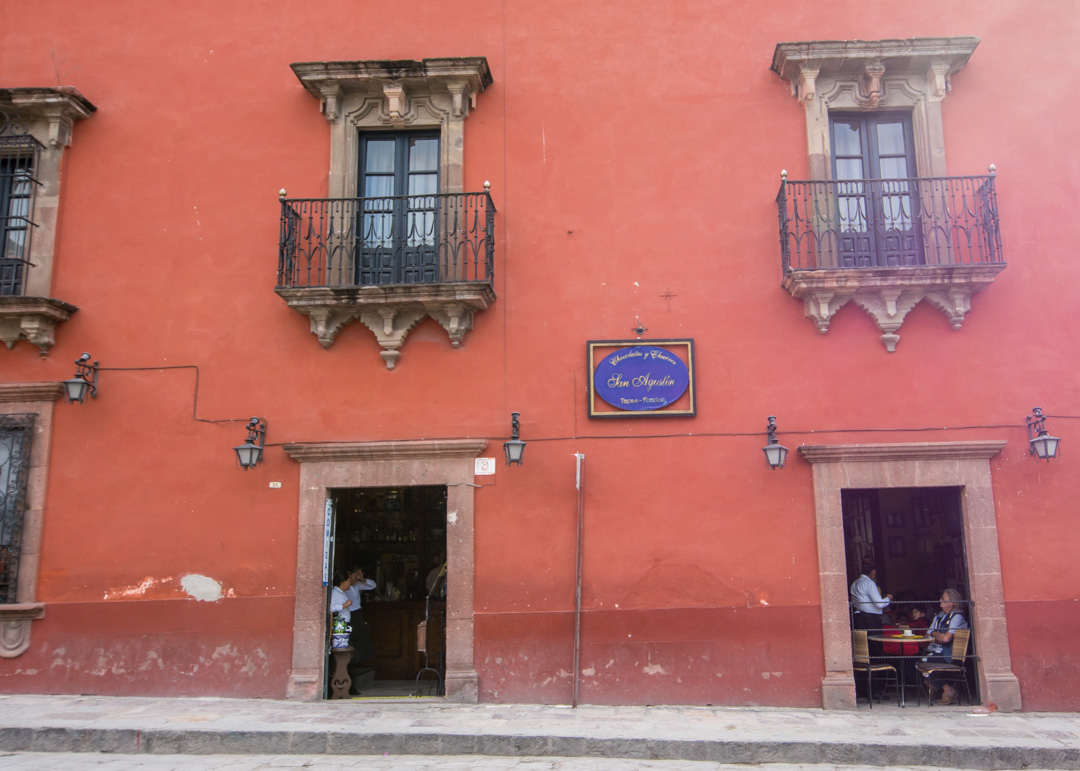 The old school cafe is on everyone's 'must-do' list when in San Miguel and a solid recommendation for breakfast.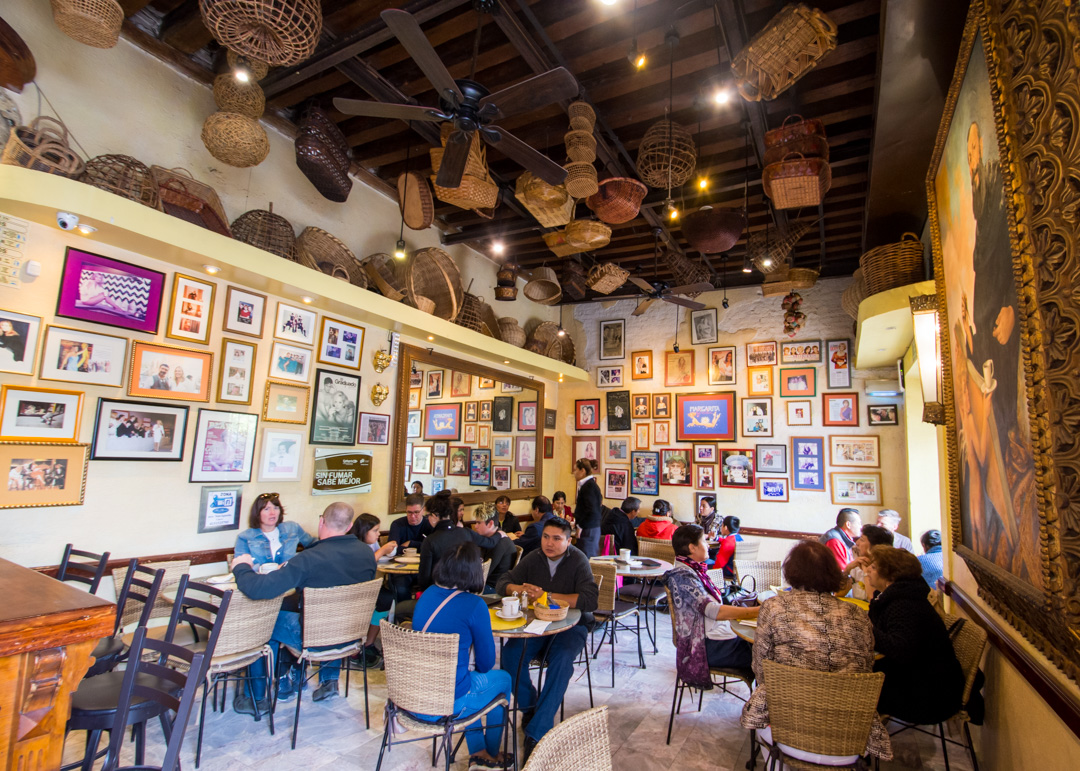 The main reason to come here and most probably wait though? The chocolate and churros. Don't even think to leave without eating at least an order.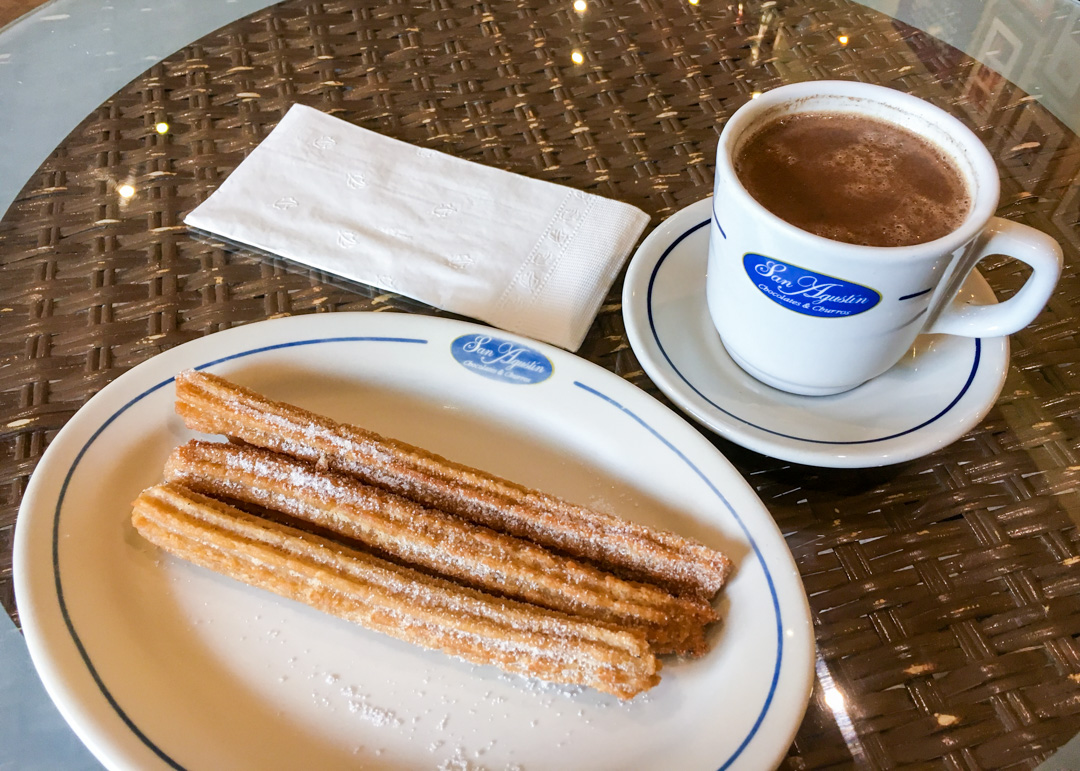 There are quite a few more options if like me you have a sweet tooth in the morning. Cumpanio is ideal if your travel companions don't agree on the best way to start the day.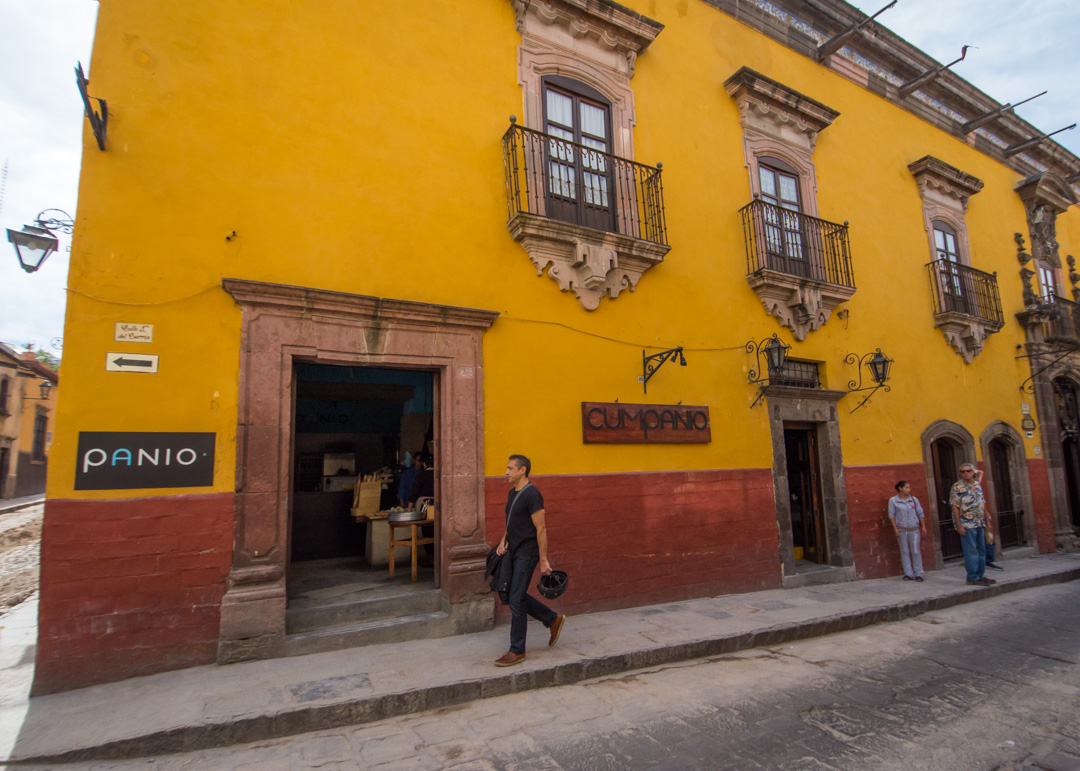 The all day restaurant, cafe and bakery has something for everyone, from freshly baked delicacies (they're particularly known from their bread)…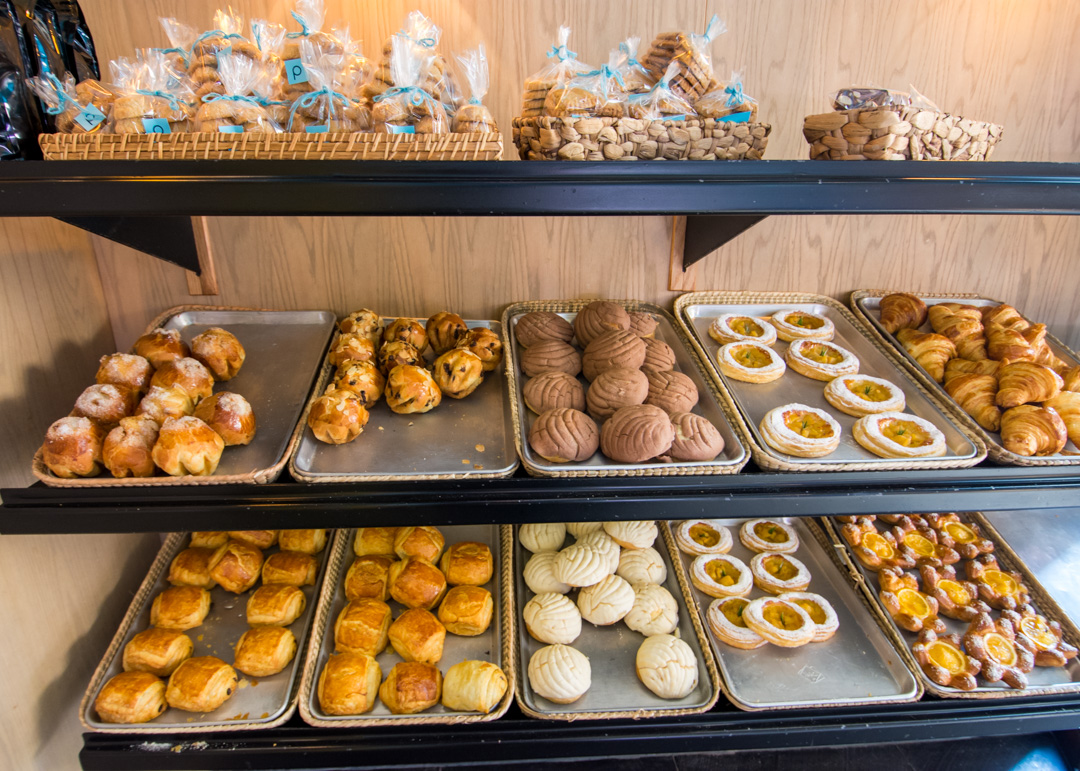 …to savory meals like this cactus and mozzarella brunch dish.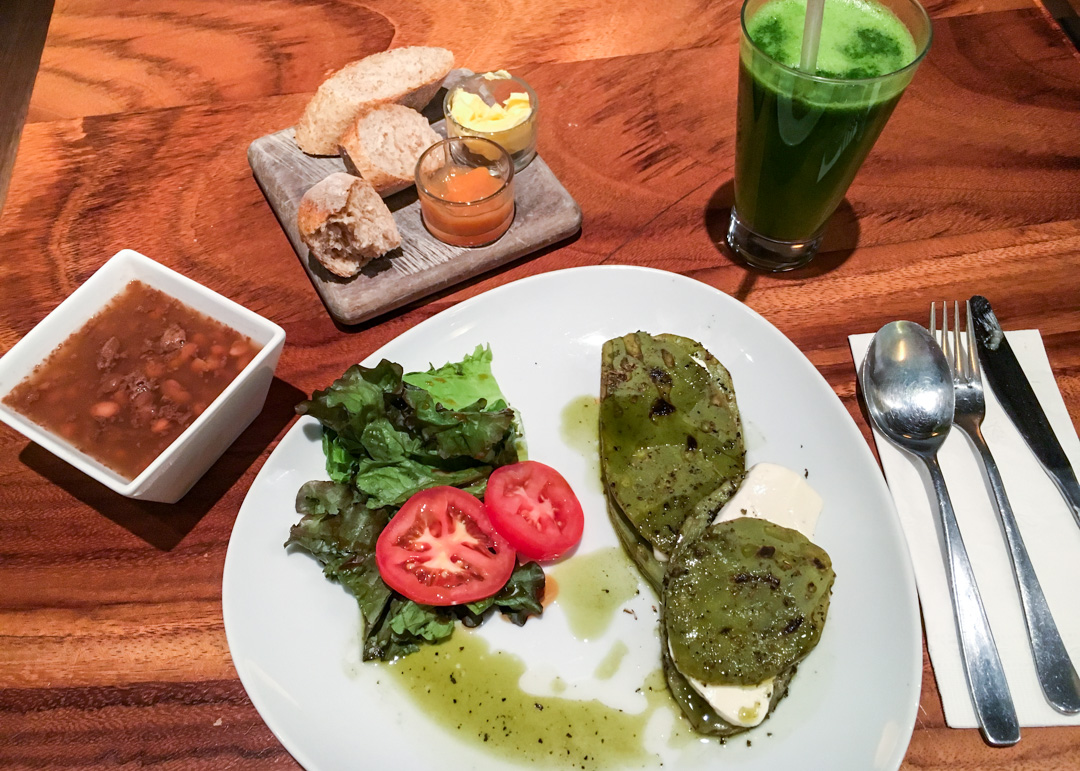 And just slightly outside the center you'll find Mesa Grande in a nondescript building.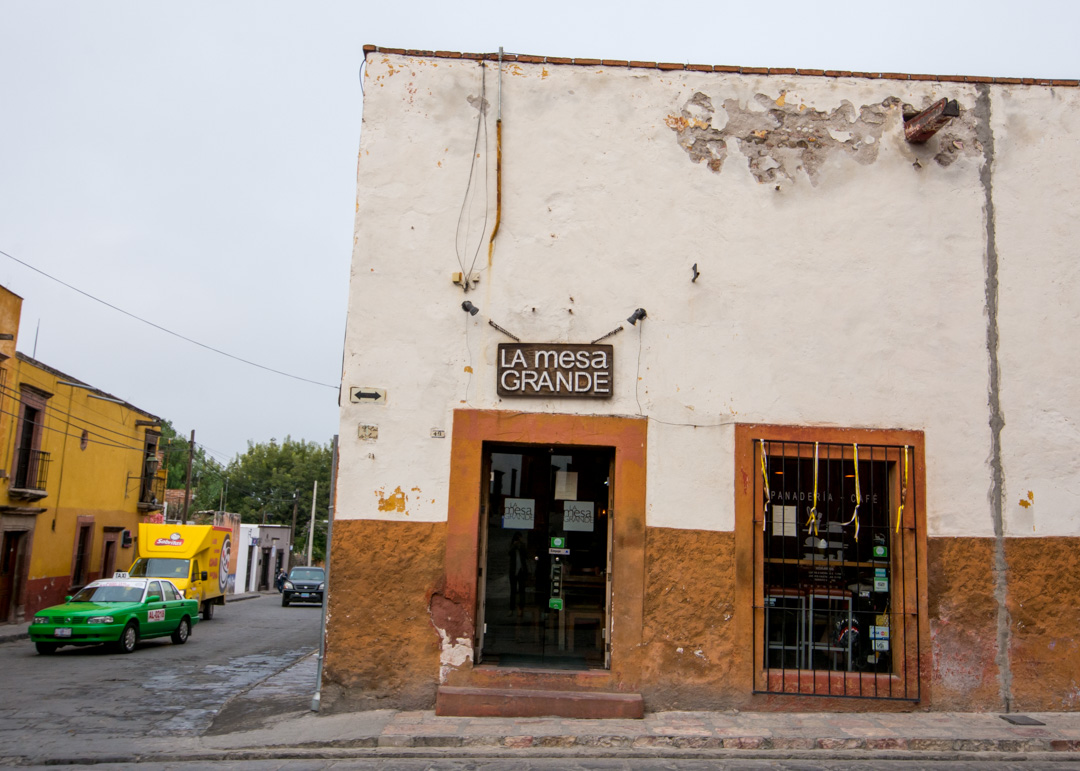 The bakery/cafe has the best pains au chocolat and a homey feel that'll make you want to sit down and do nothing…or read a book about it!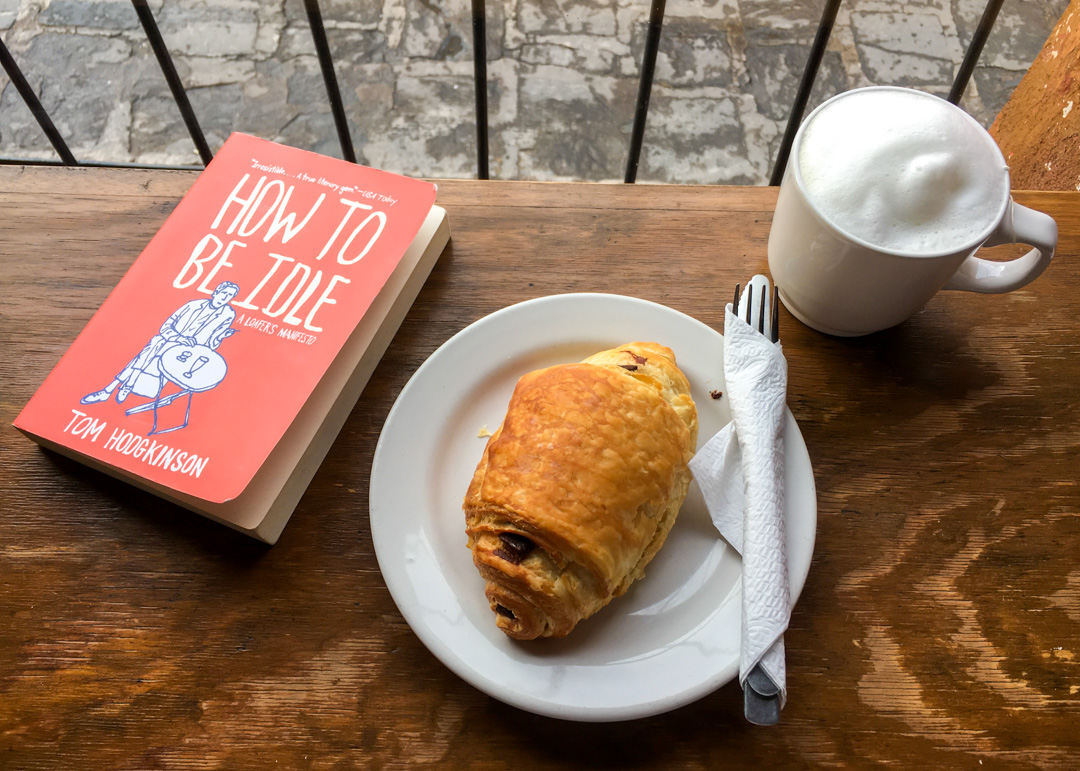 The midday meal is usually a quick stop at a taco bar or eaten off the street. Don Taco Tequila has some of the best tacos and amazing salsas to accompany your complimentary tortilla chips – that alone could be your meal!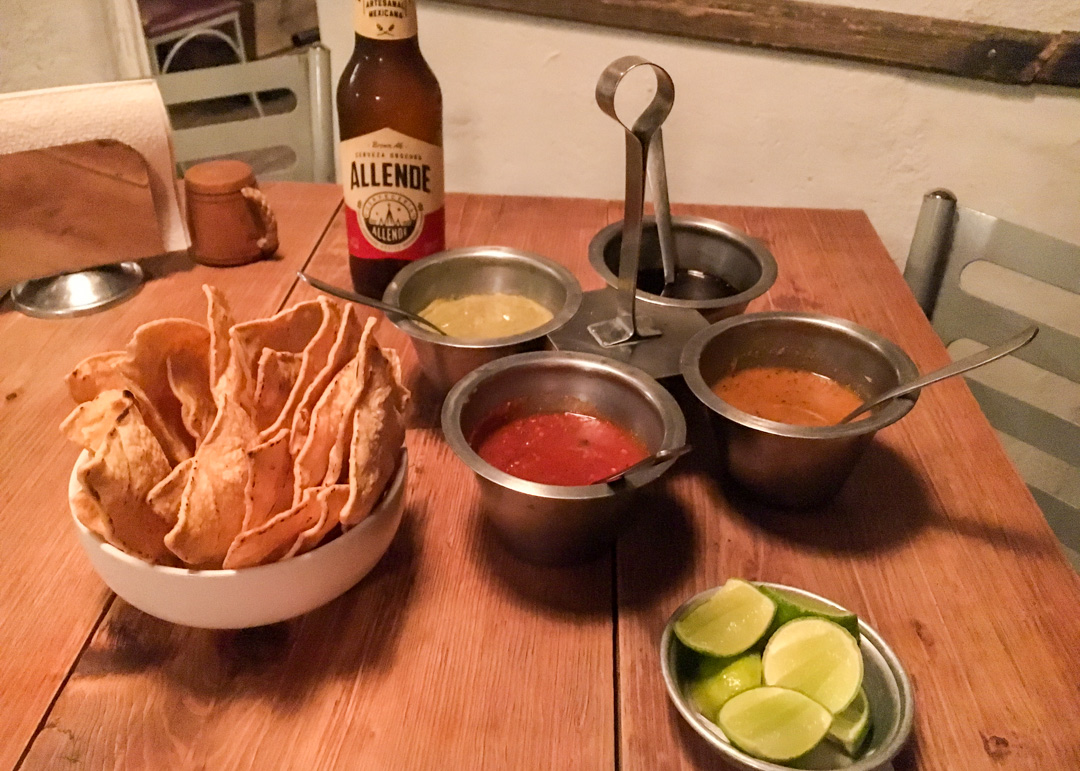 You'll never go wrong with meat-filled tacos here, though it's interesting to also try vegetarian options like this nopales and mushrooms taco.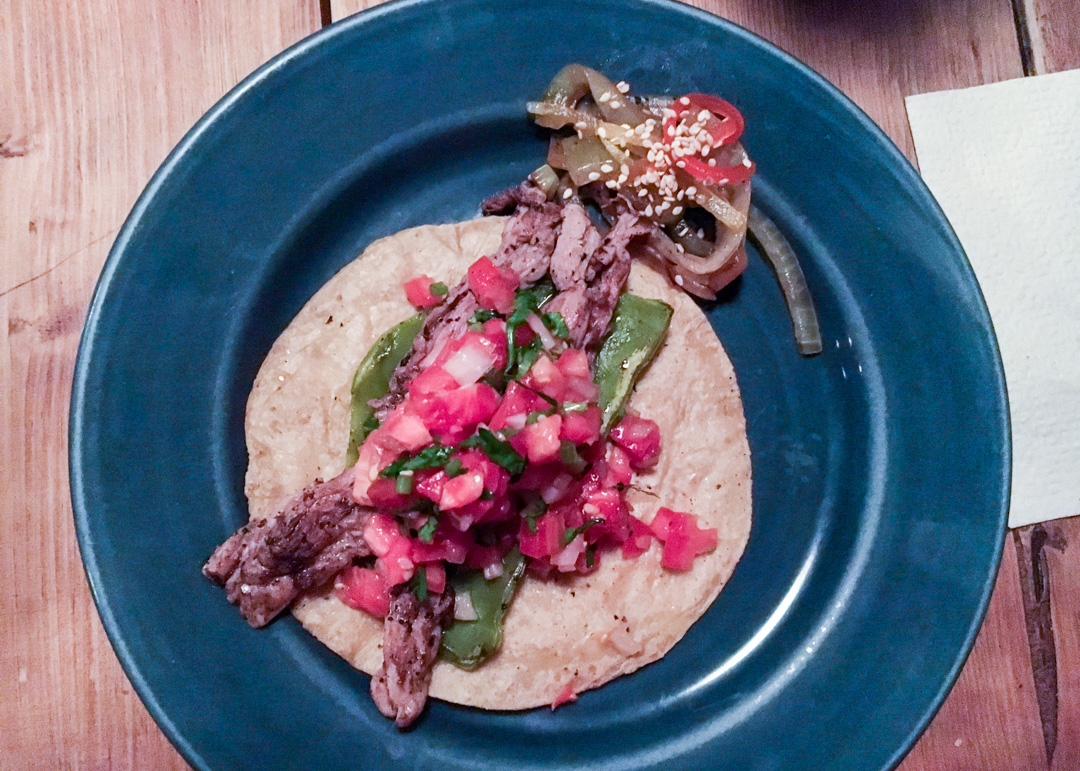 Simple cheese tacos can be found anywhere and are a great vehicle for all the salsas and pickles.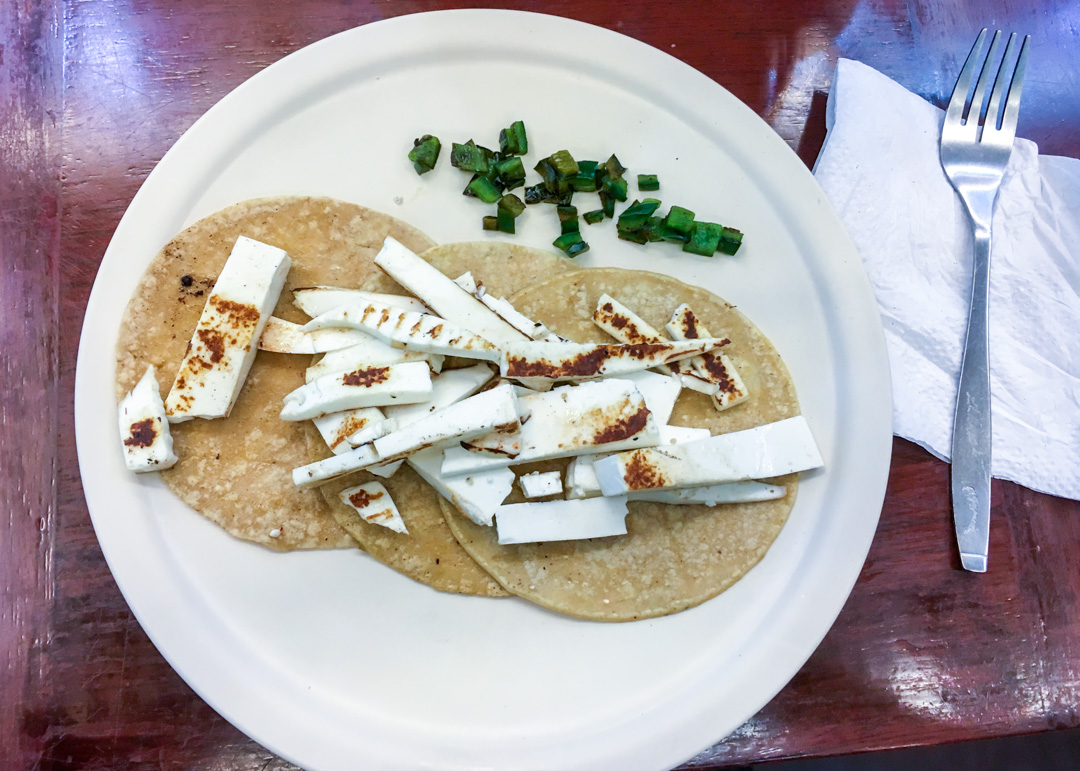 After a busy day of eating and walking around, there is still the best to come in that magical hour right before sunset. The hues of San Miguel really come into their own then and you'll want to revisit all your favorite spots of the day to capture them in all their glory.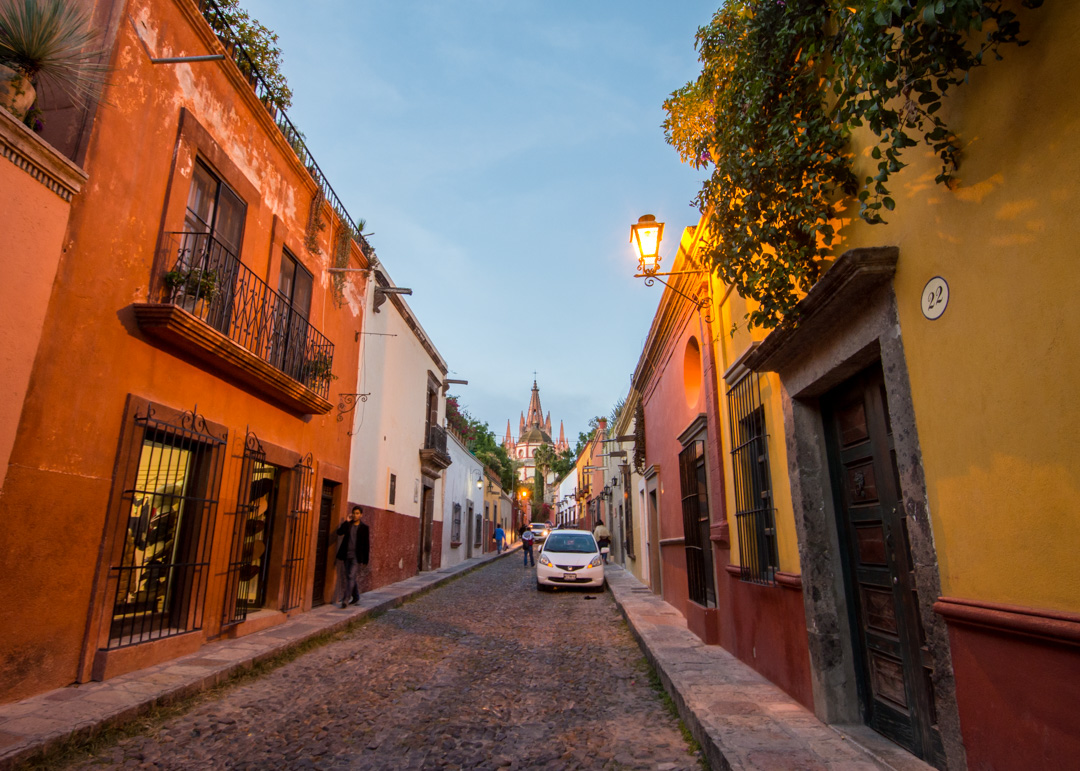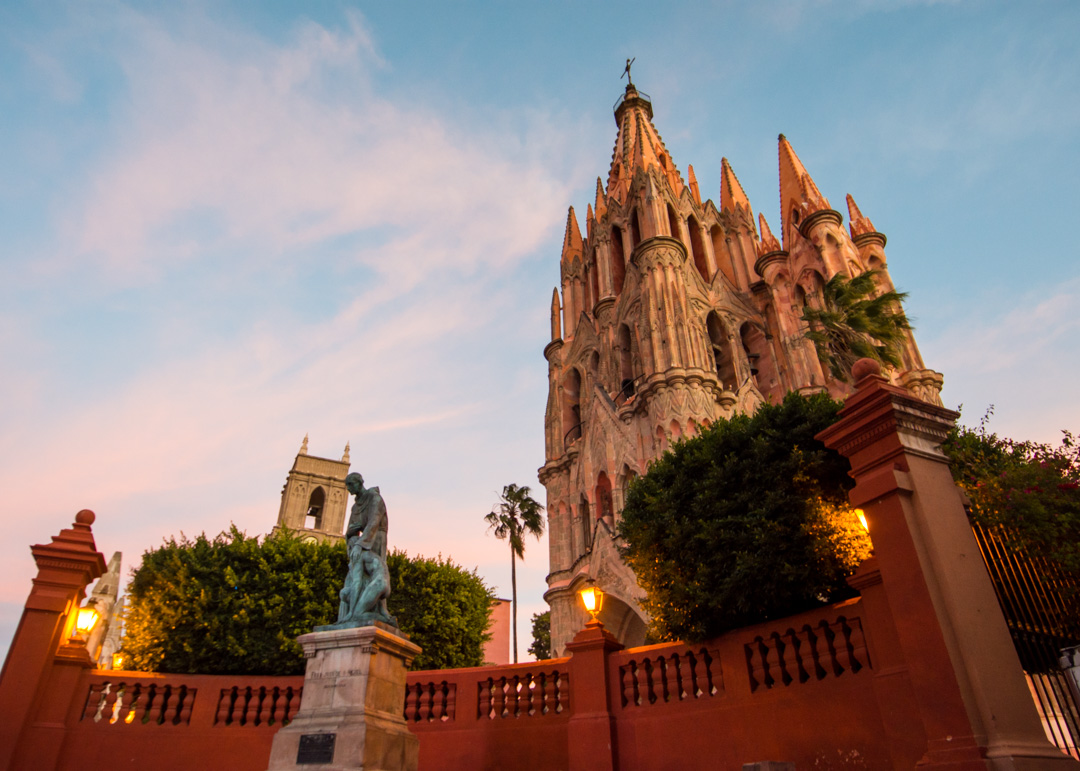 It's also when a lot of cultural festivities kick off, usually centered around El Jardin.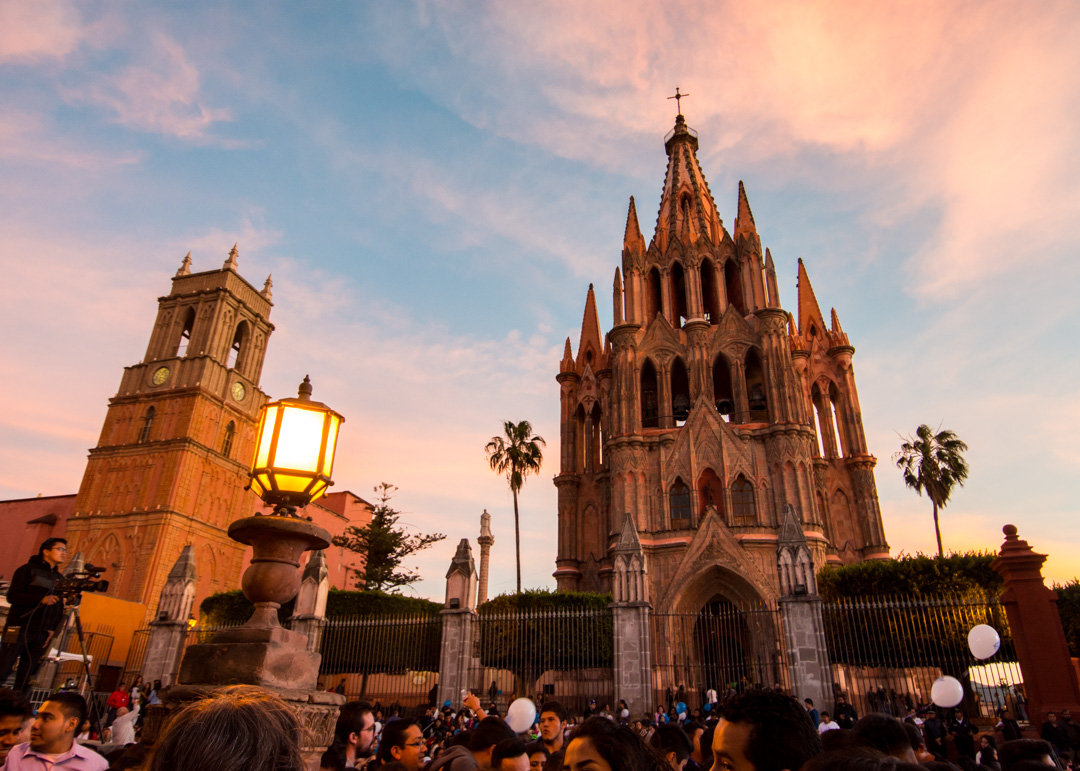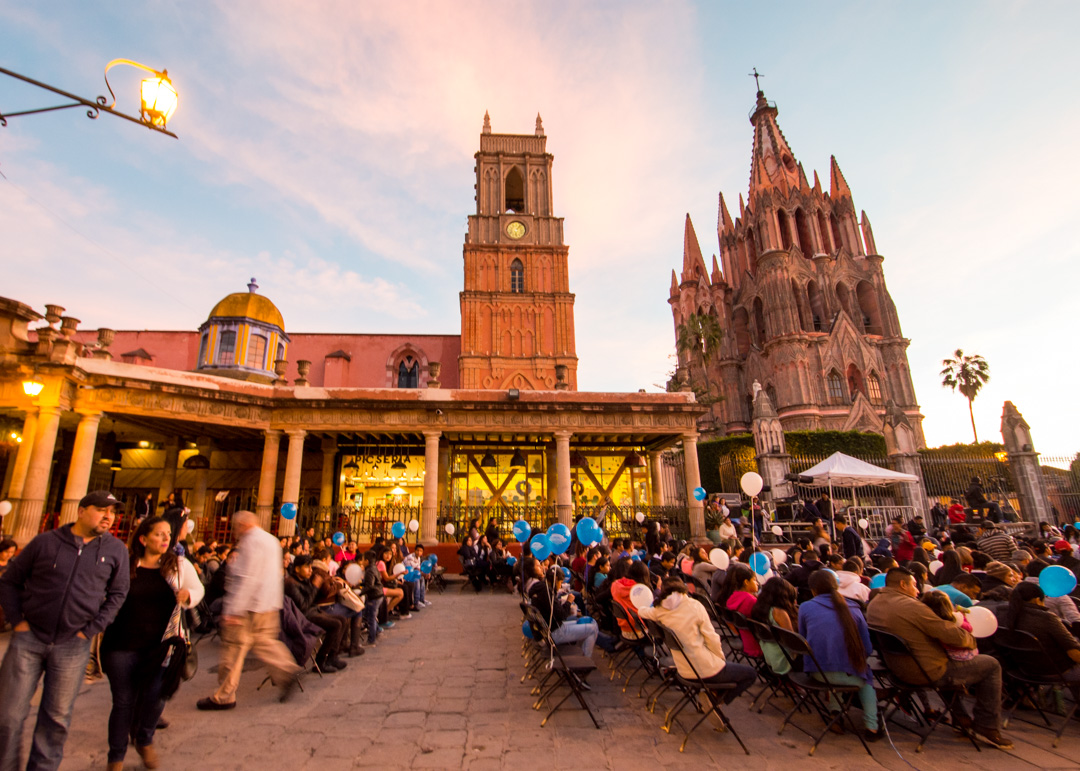 The whole town seems to be here and the people-watching is endless.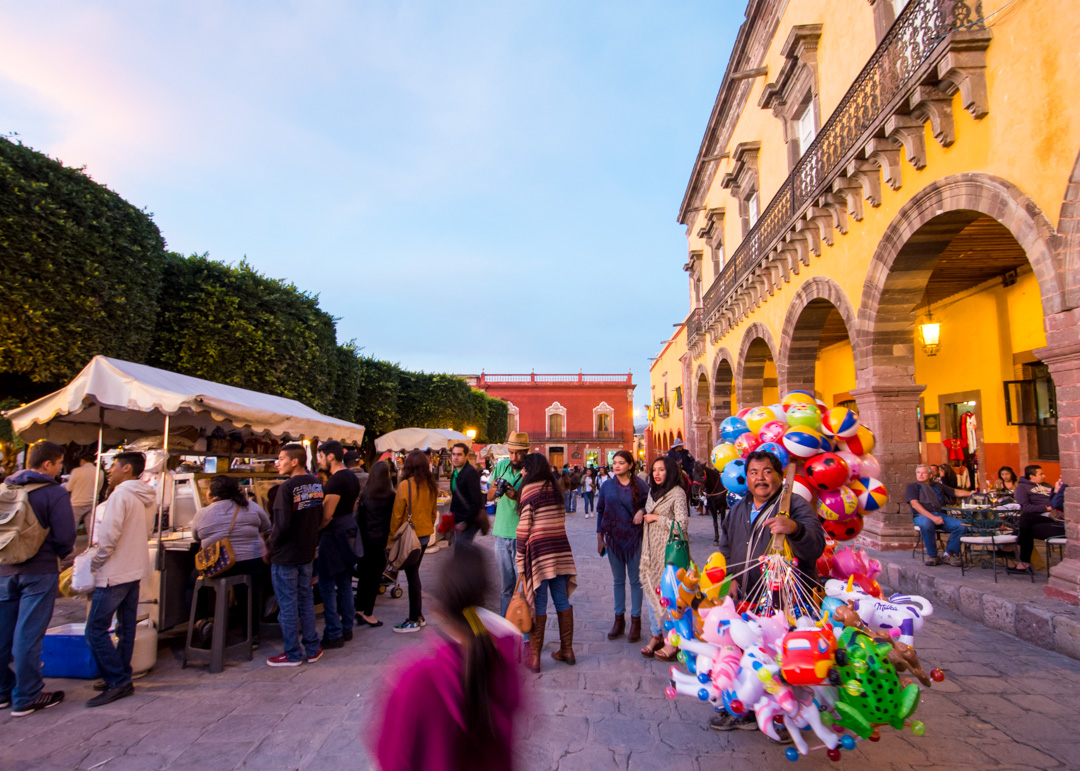 Food carts sell traditional snacks of corn with cheese and mayo (trolelotes) and bags of chips that get topped with vegetables, spices, and sauces (Dorilocos).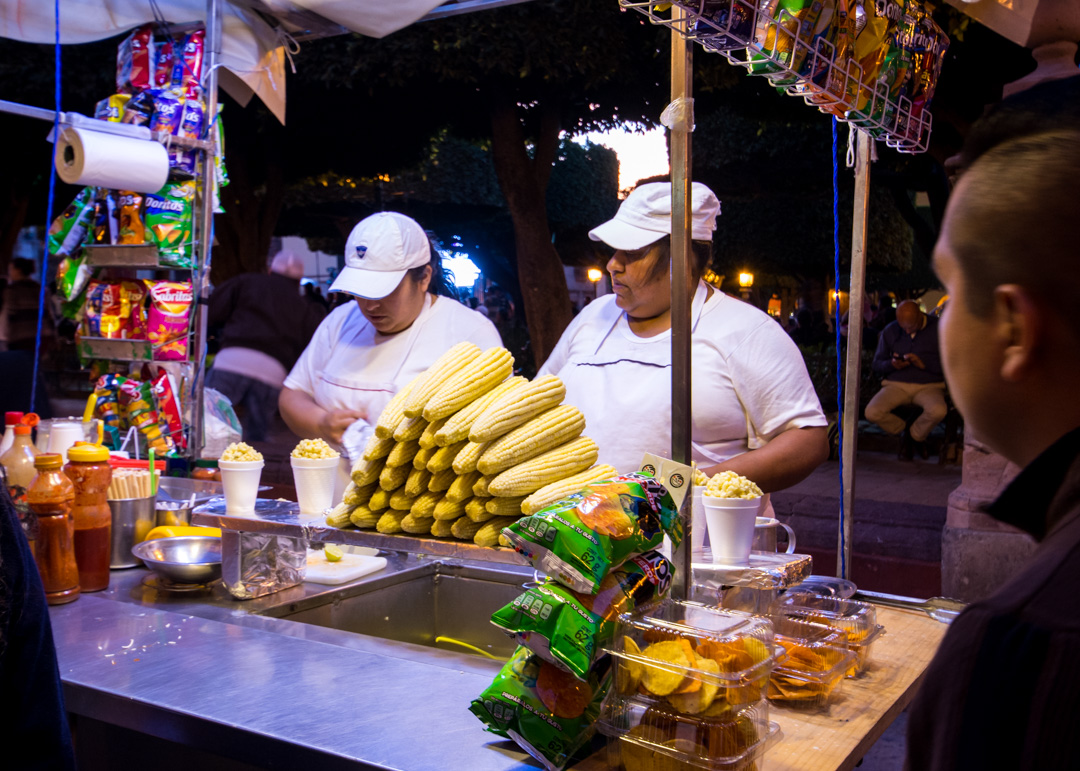 Eat yours while browsing the shops or simply admiring the stunning architecture giving its best performance.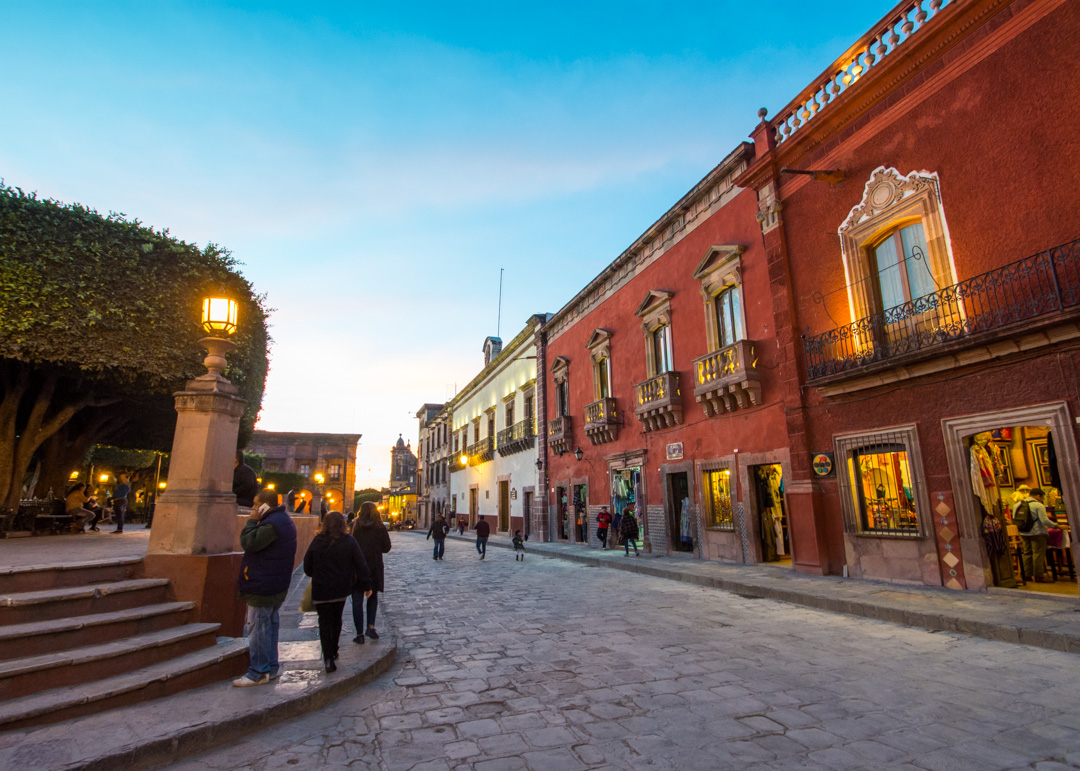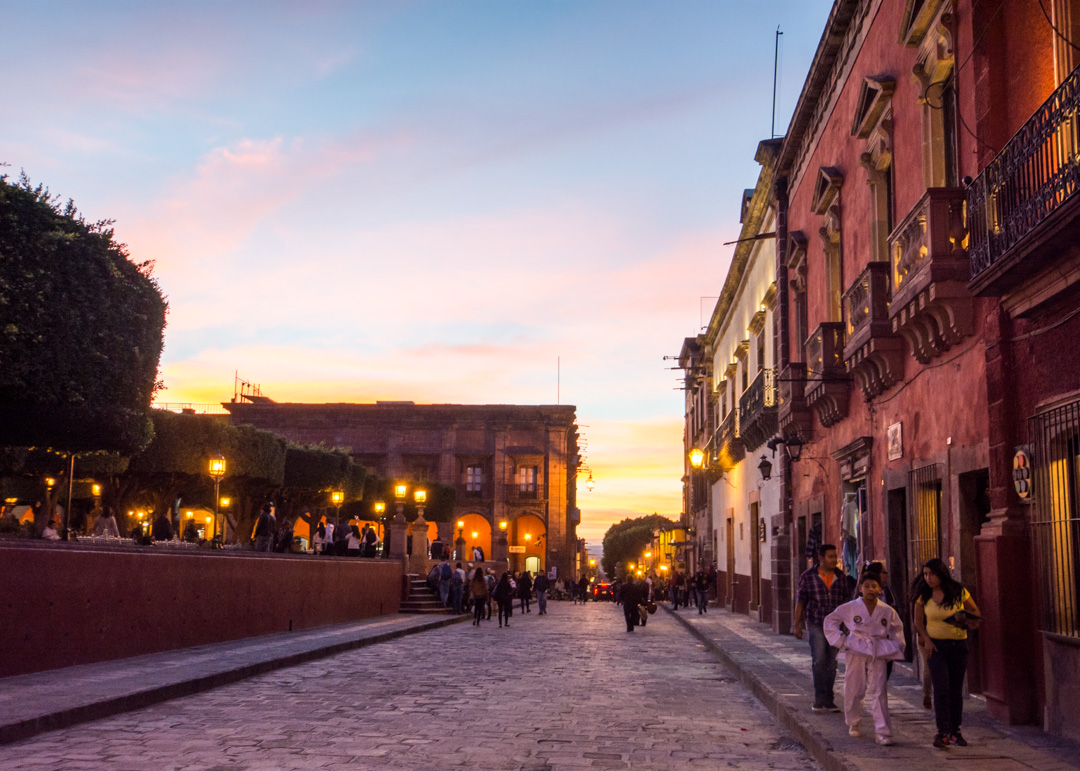 When dinner time calls, there are plenty of options a few blocks from the main plaza in surprisingly quiet streets.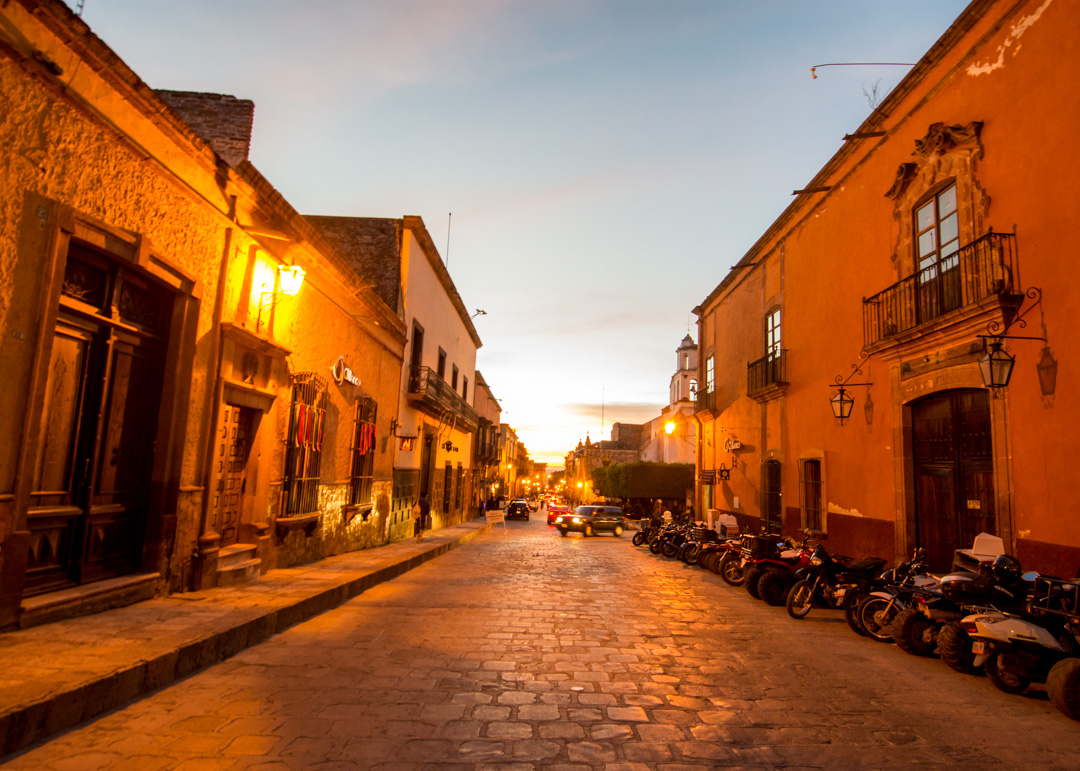 The Restaurant is a must try, as much to soak in its elegant, Moorish architecture as to indulge in its superb modern cuisine.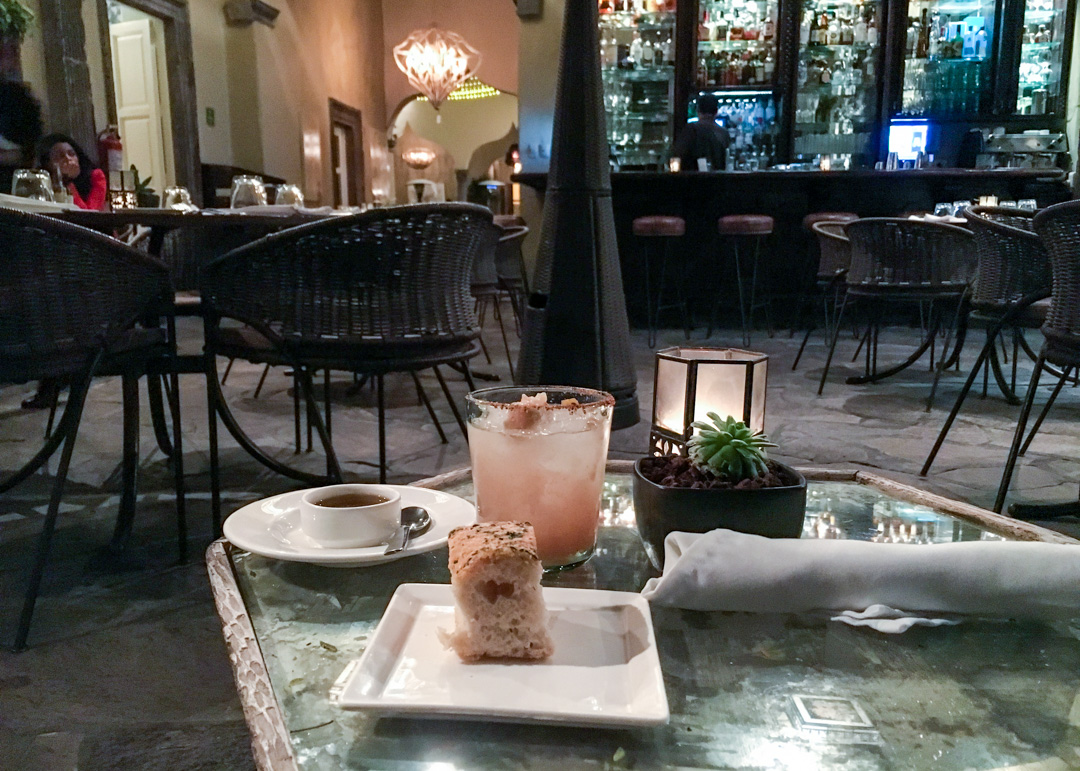 The menu is international but you can also stay local and enjoy some terrific duck tostadas.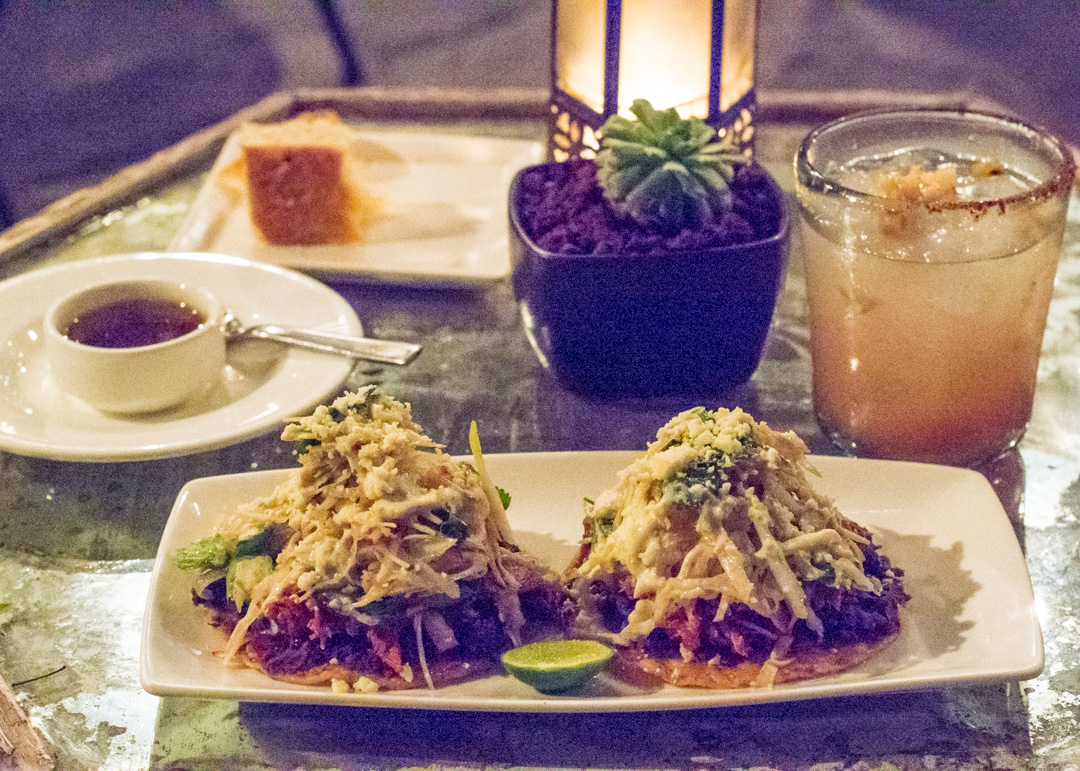 Burnt caramel ice cream sundae with marshmallow sauce and salted Spanish Peanuts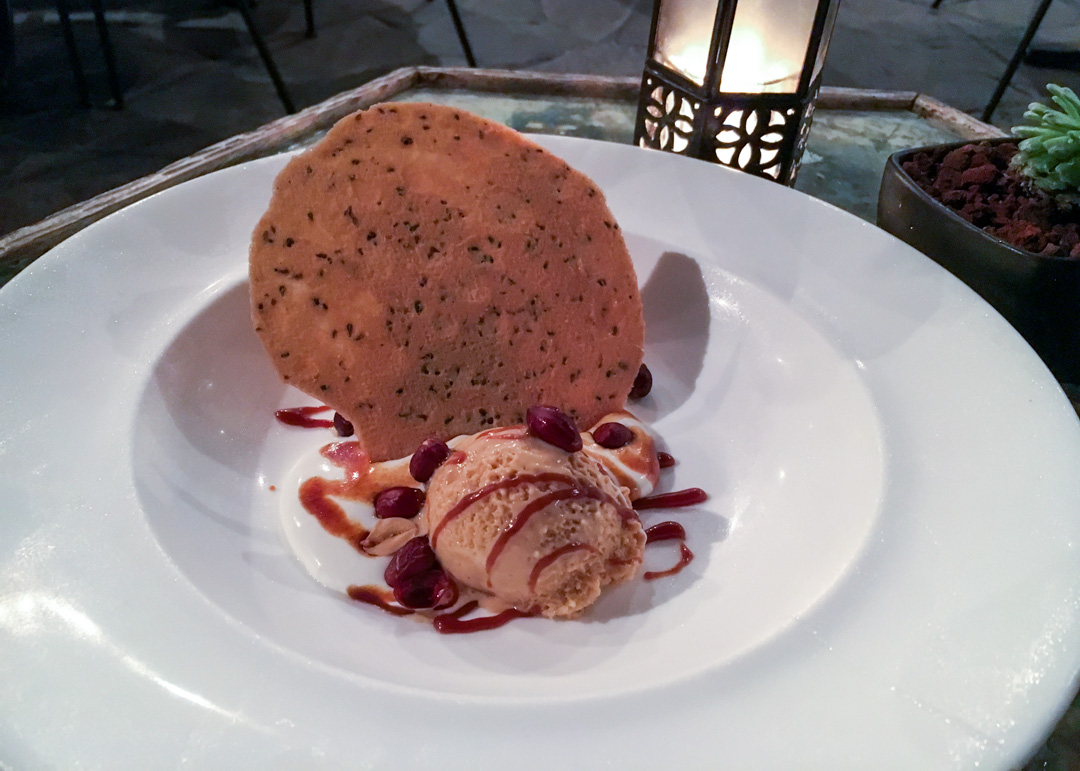 For something a little less upscale but still special, La Mezcaleria is a stylish and hip eatery focusing on small plates and obviously some pretty amazing Mezcal-based drinks.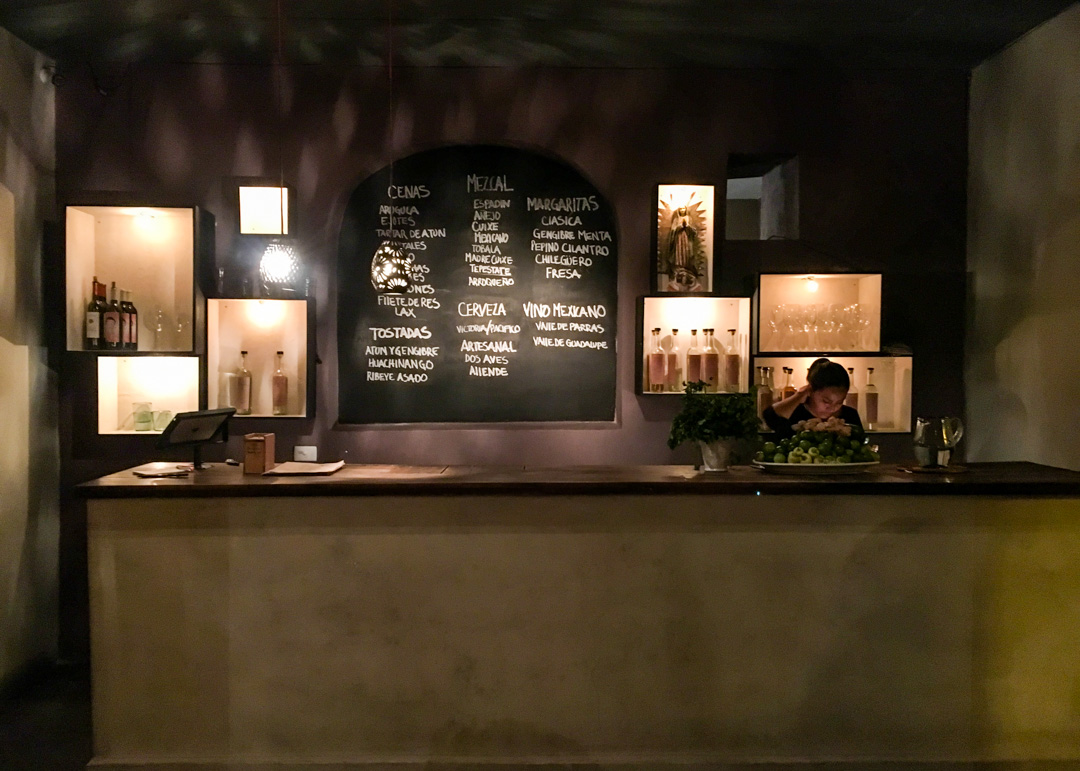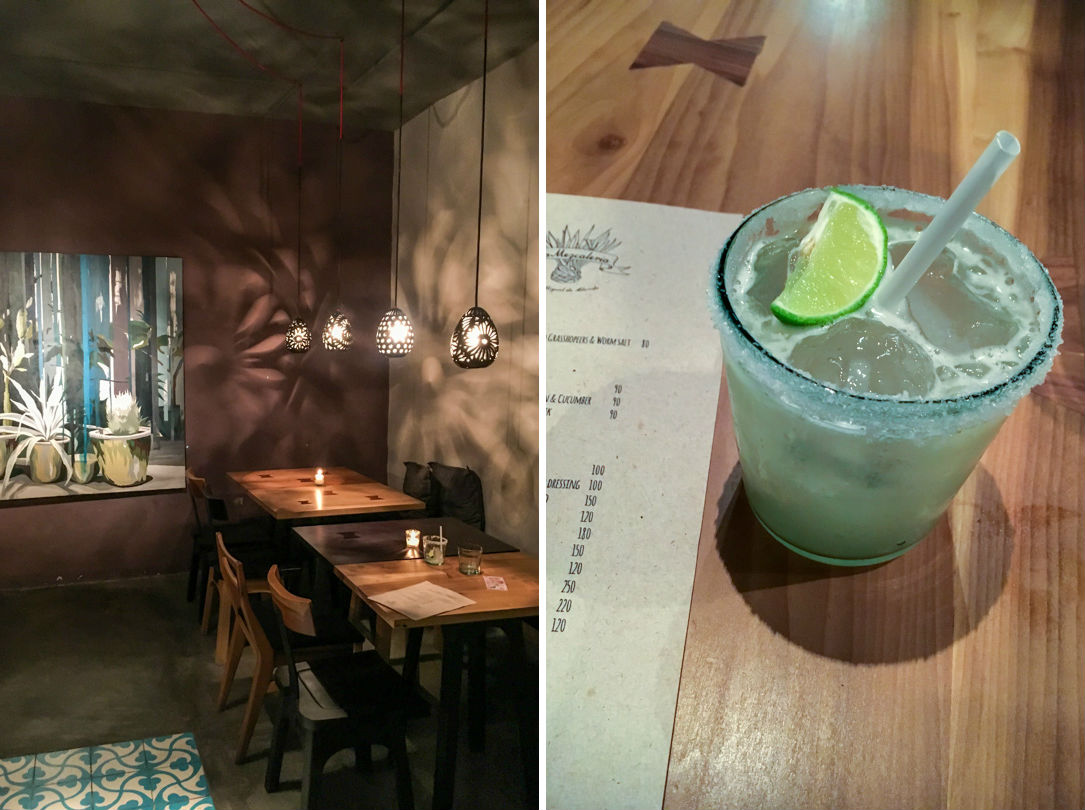 The grilled octopus with pineapple was a perfect match with my cucumber margarita .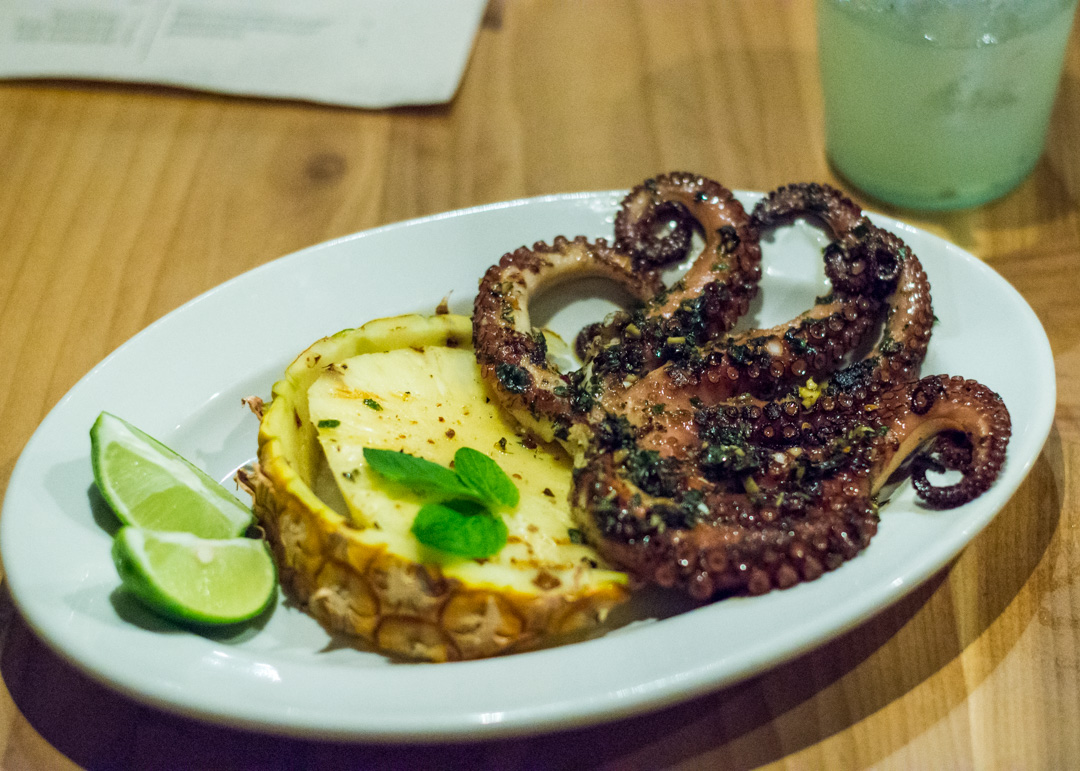 And you should definitely end your meal with their smooth avocado ice cream.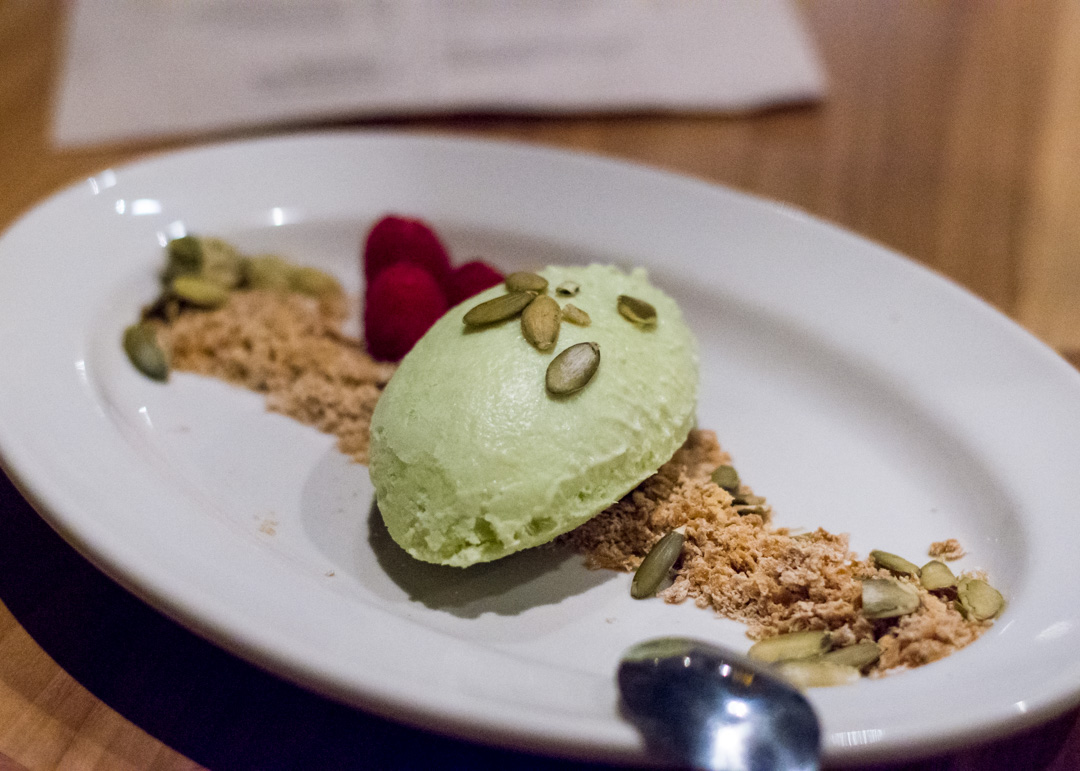 Many more things to eat and see right outside the center of San Miguel in my next blog post…stay tuned!