No matter how enchanting the center of San Miguel de Allende is, if you're here for more than a day or two you will have quickly covered the 24 blocks of narrow streets that make up the Unesco World Heritage site. Fret not, its charm extends far beyond the centro limits and spills into little neighborhoods equally worth your time.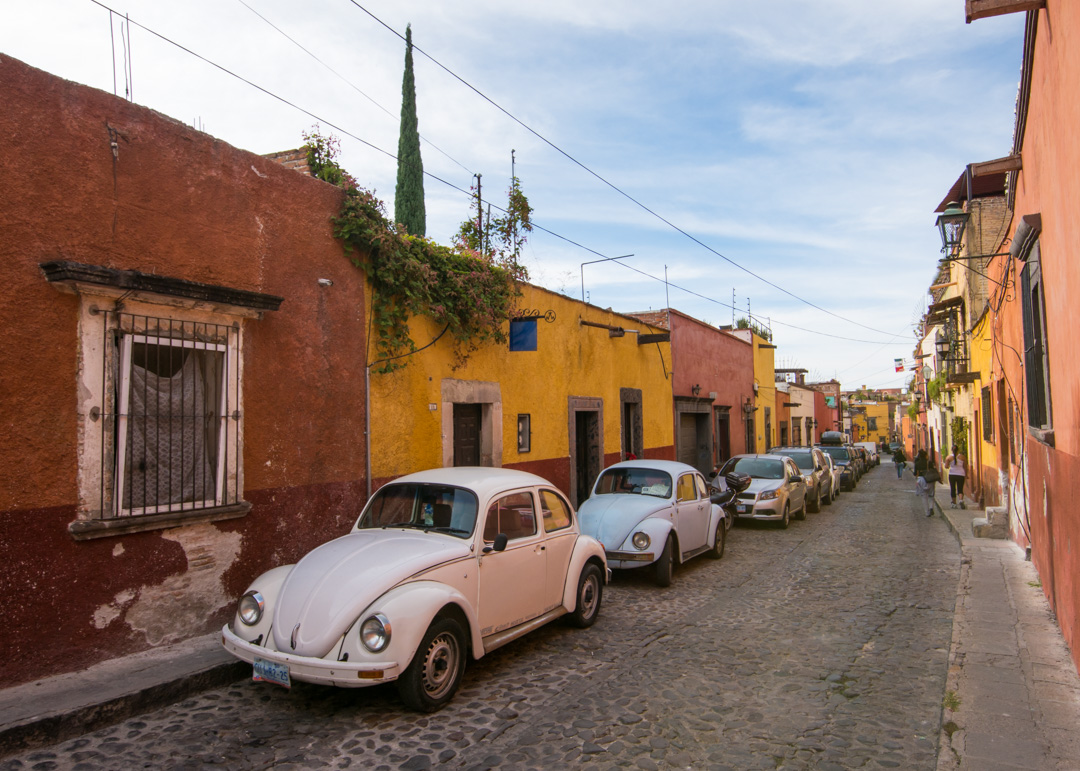 Walking south, the streets become more residential though no less vibrant.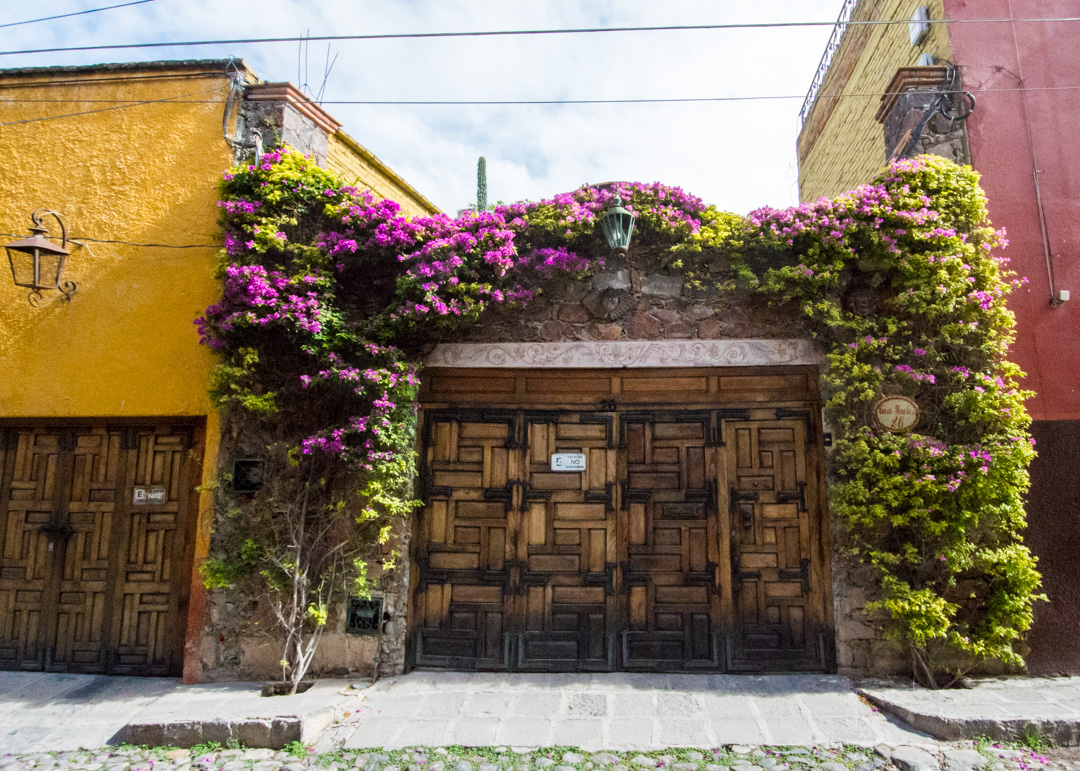 The abundance of greenery is what strikes you first as you enter the neighborhood called El Parque. Towering trees, creeping vines, and flower-covered balconies bring shade and poetic beauty to the cobbled streets.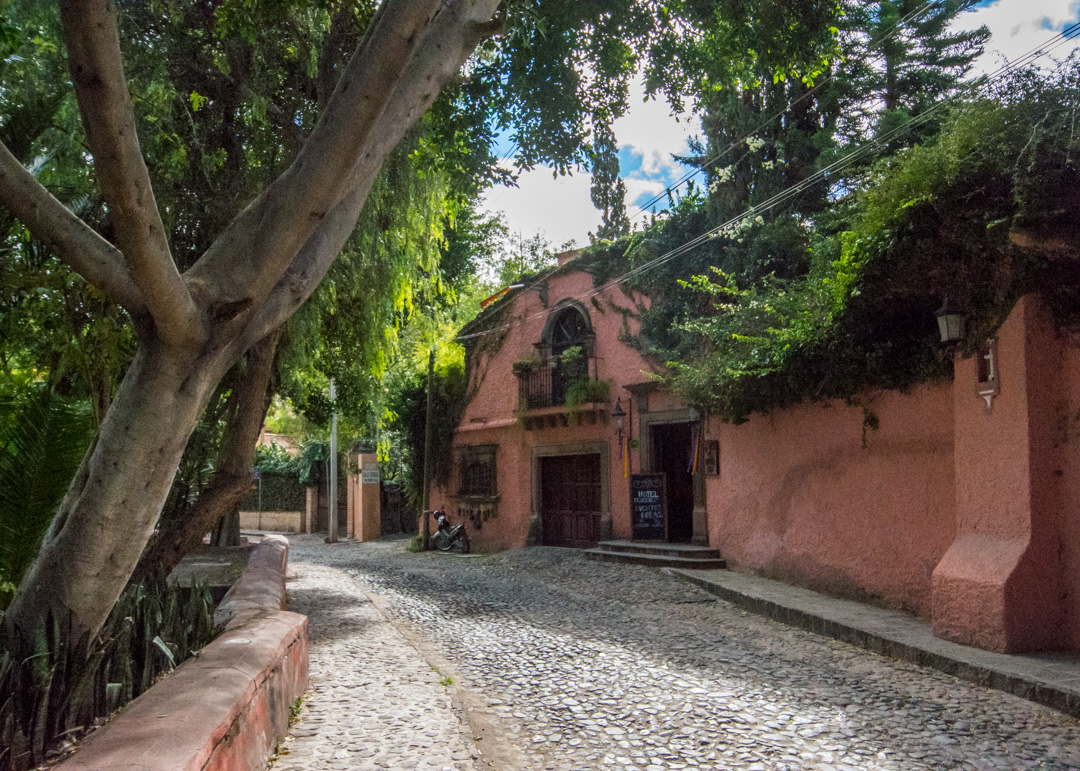 In its center you'll find el Parque Benito Juarez, a tranquil oasis where locals exercise, socialize, relax and play.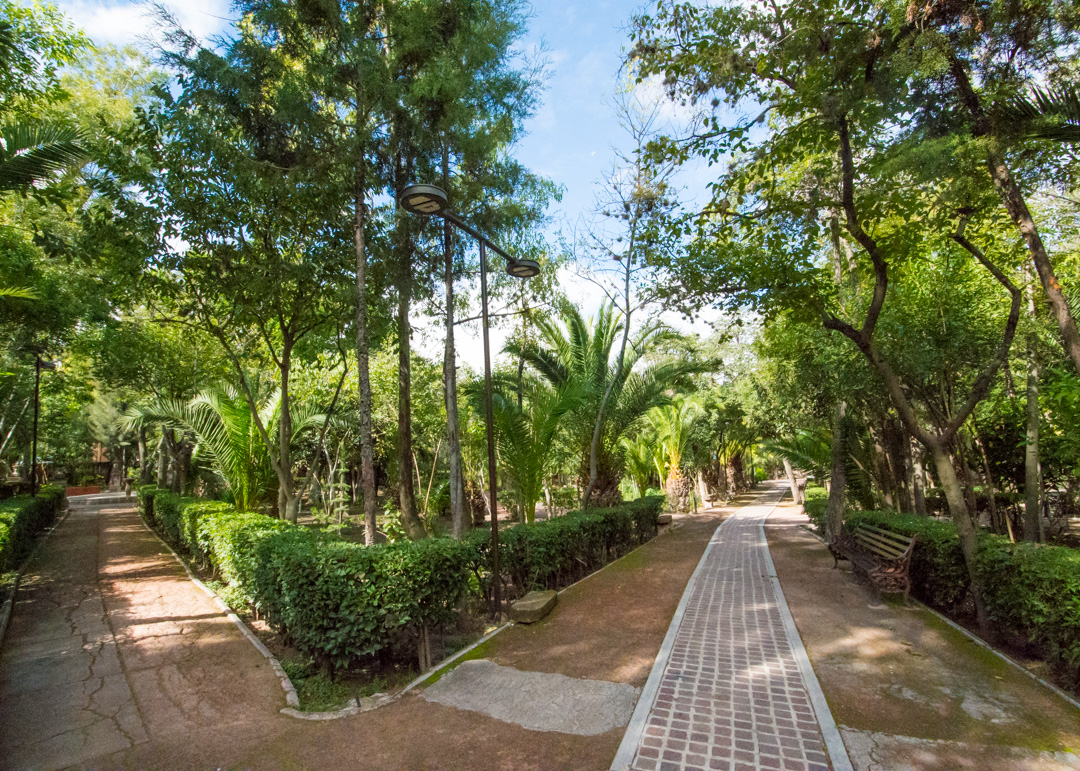 The stately houses surrounding it are some of the fanciest in town and with nearly as much foliage and serenity as the park itself.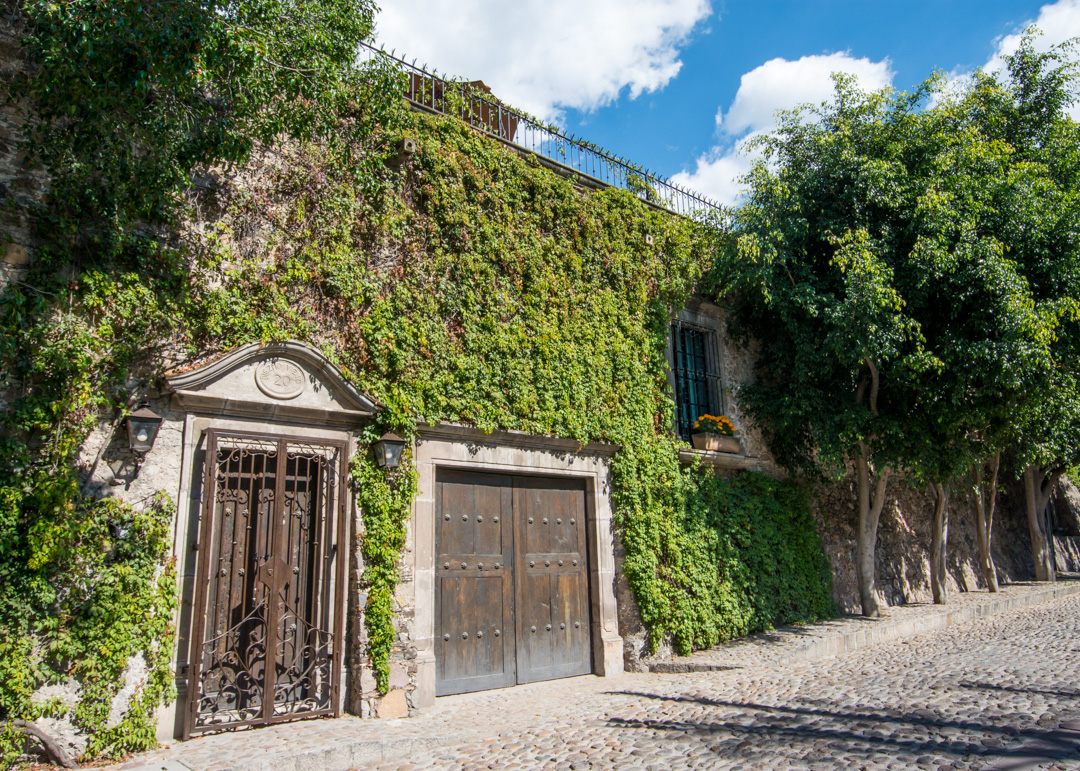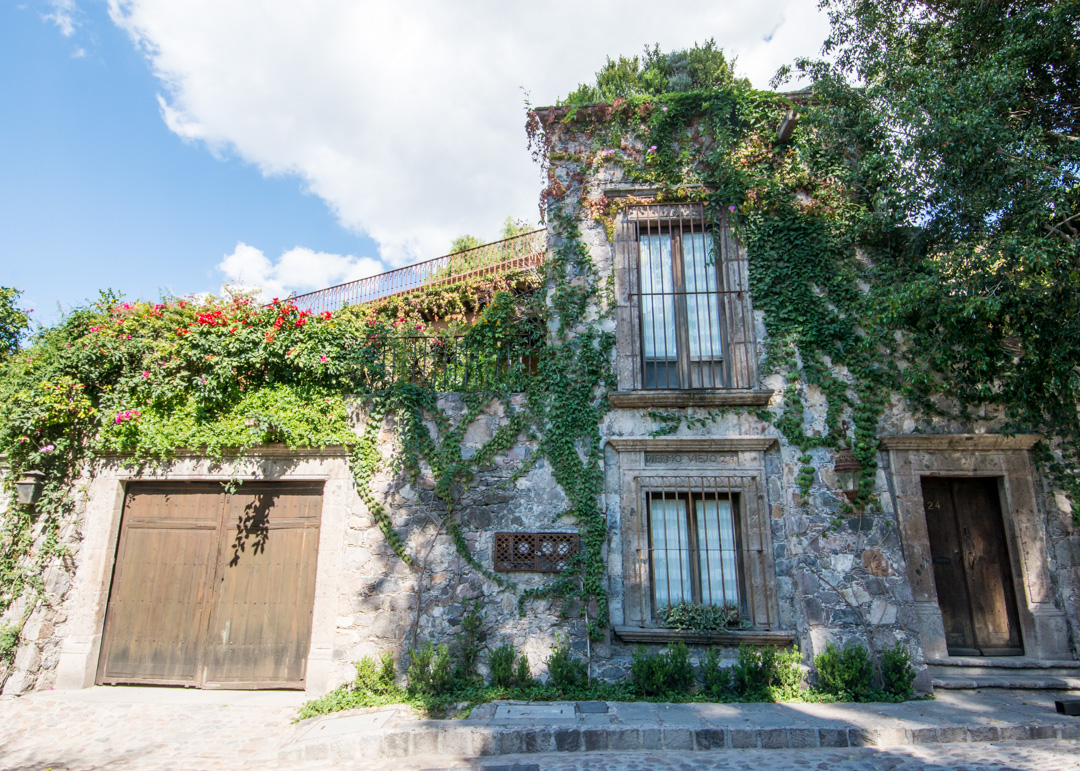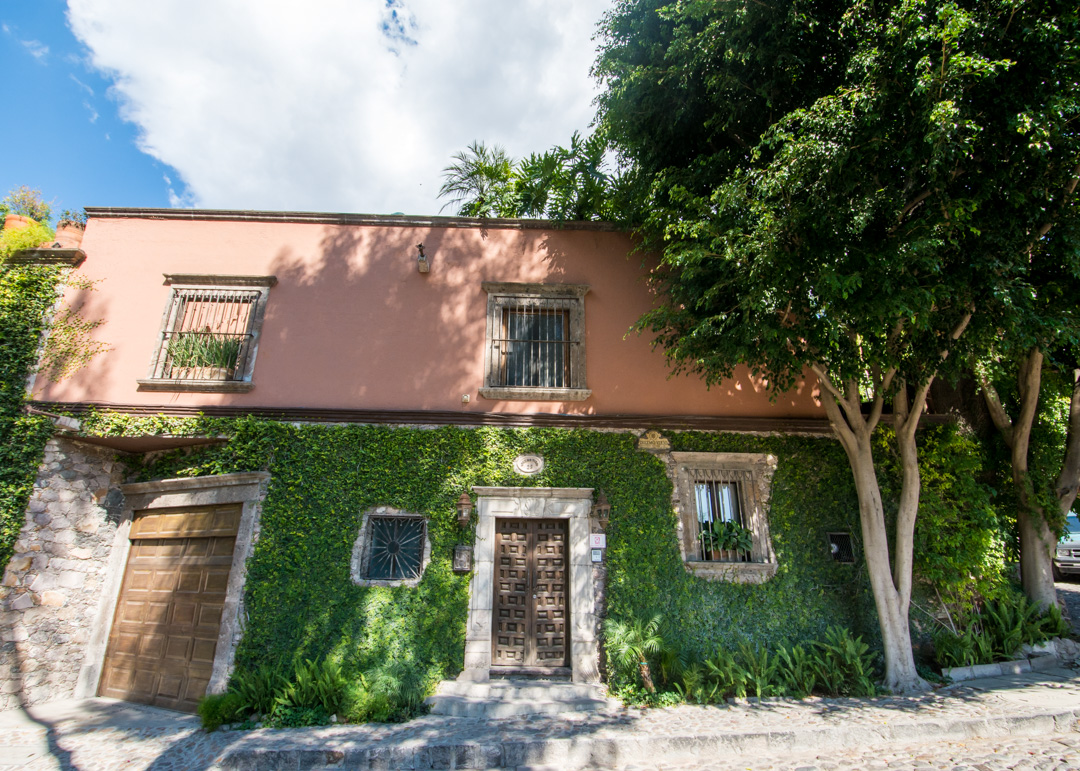 Take the short street leading up on the east side of the park to arrive at the Lavaderos del Chorro.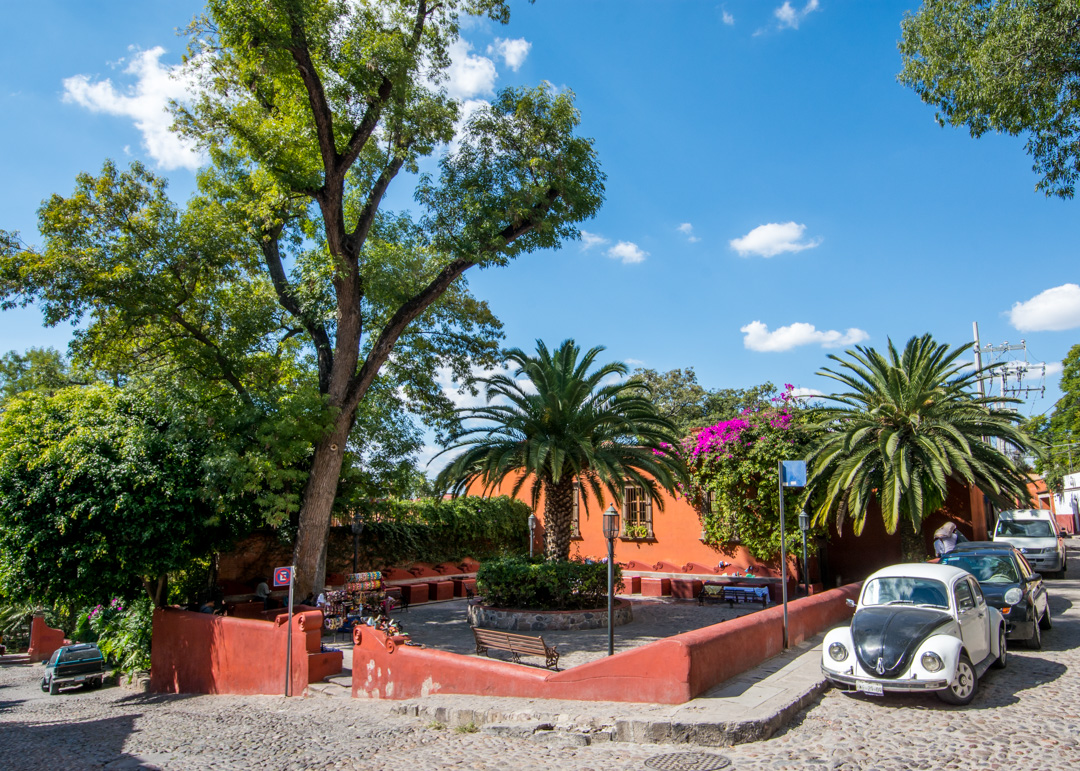 The old square is where people used to come wash their clothes in the crimson stone tubs, and it appears some still do today!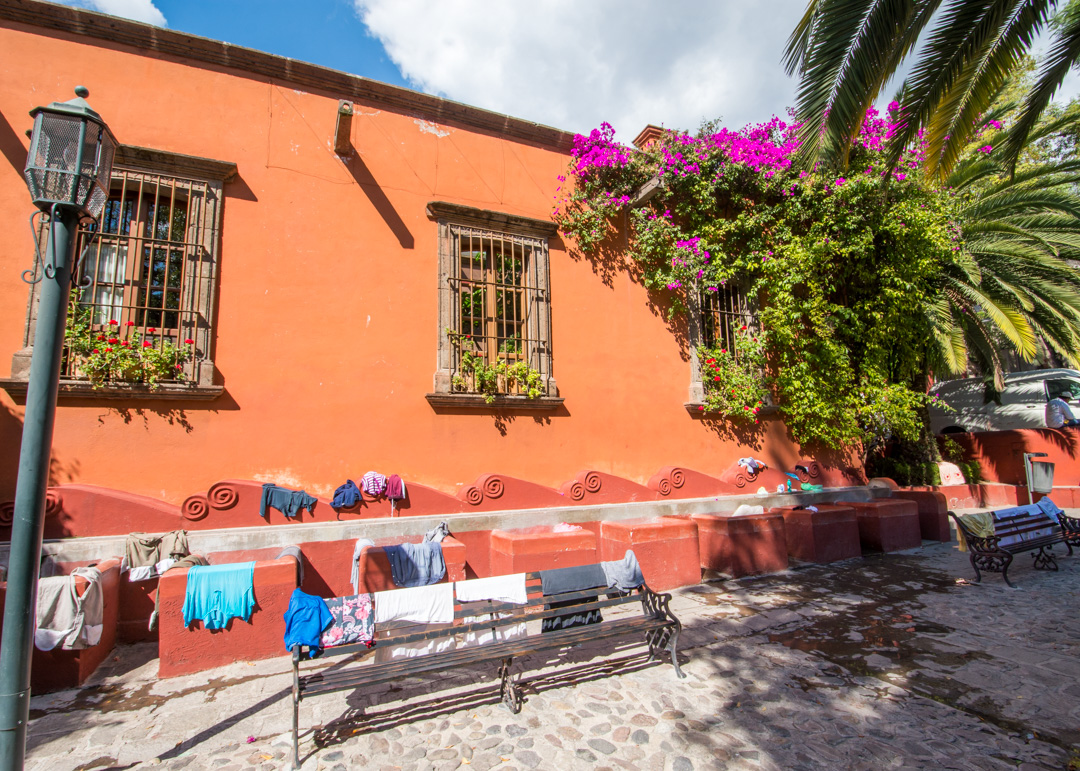 Continue the uphill stroll amid enchanting buildings and backdrops, with nary another tourist in sight.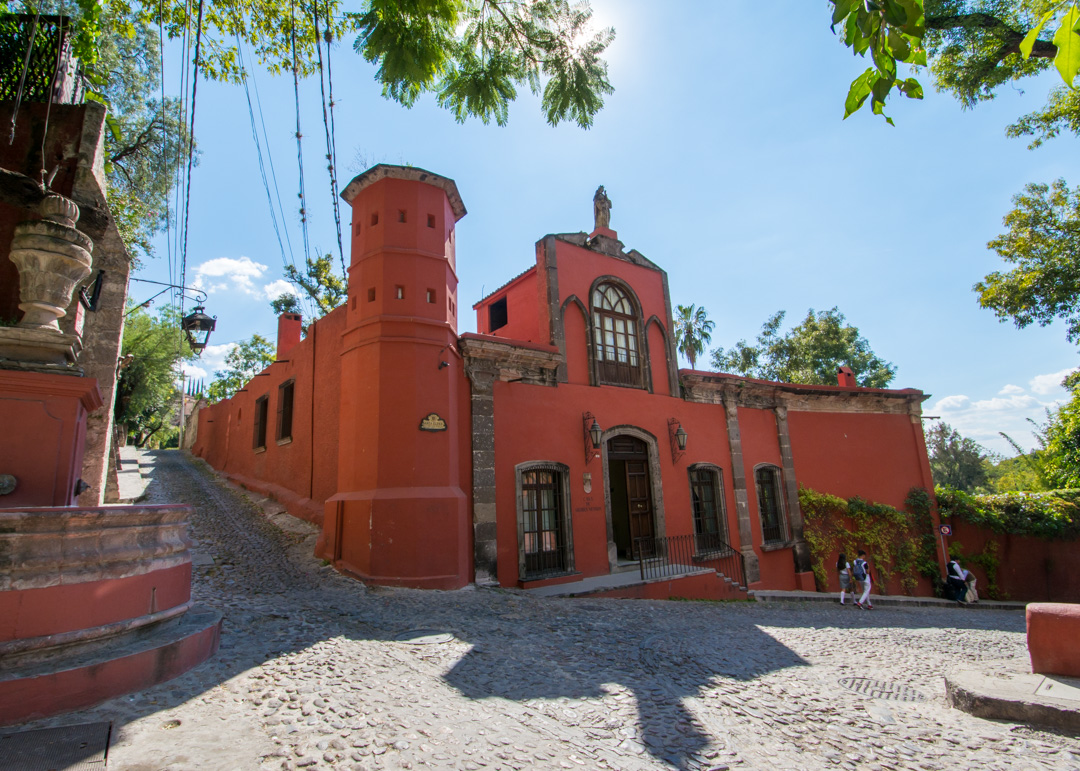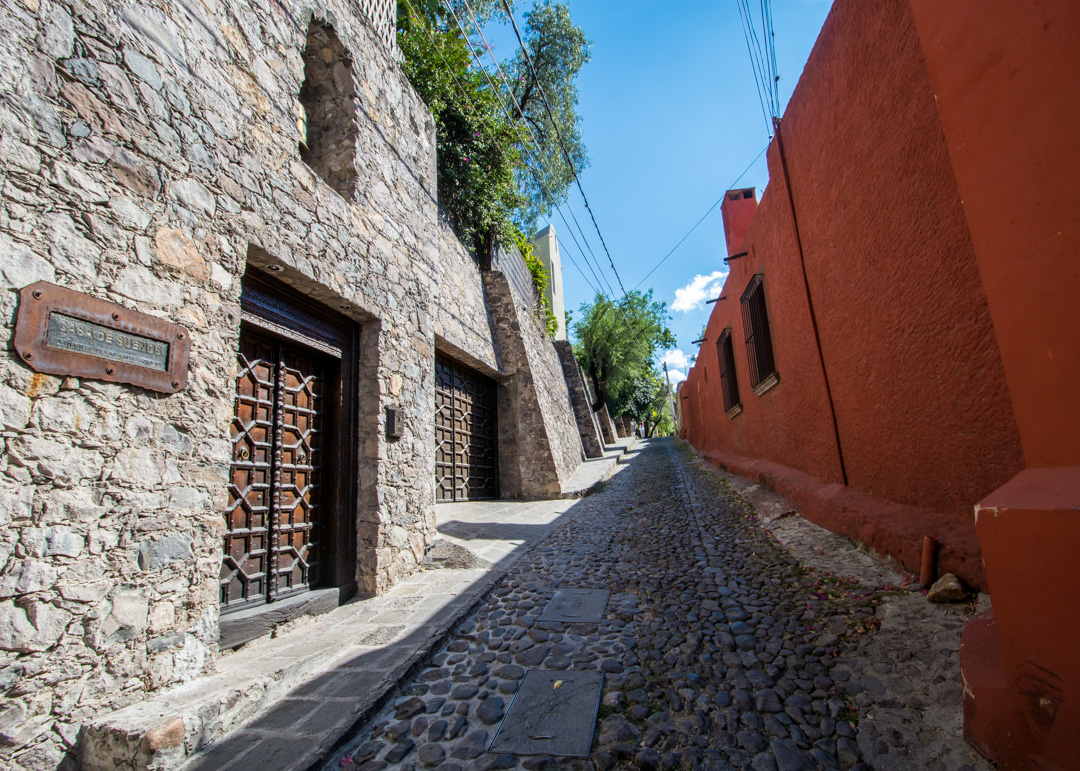 Almost hidden by a multitude of soaring trees, El Chorro (the spring) is a steep little hill whose springs supply the city with water. It is San Miguel's version of Lombard street in San Francisco and one of the most scenic promenade in the city. Time to start the real climb…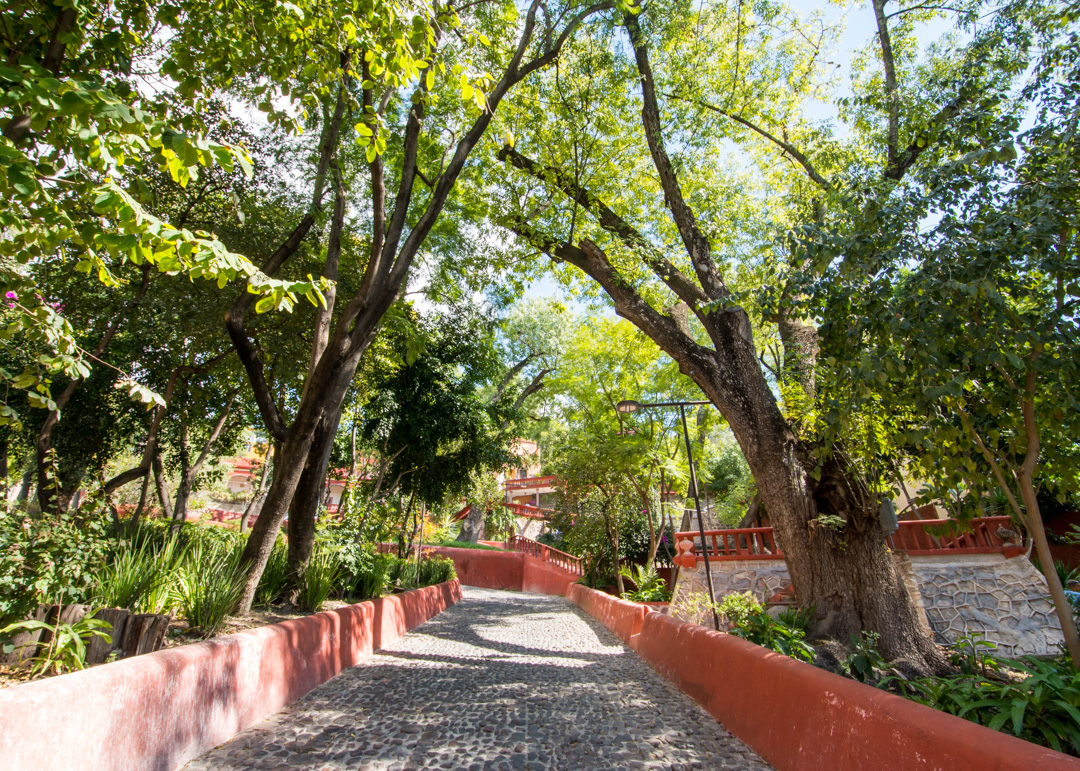 After navigating your way up through winding staircases and cascading patios, you'll arrive at a pretty plaza and one of the oldest buildings in San Miguel – the 16th century church of La Capilla de Santa Cruz del Chorro. It's utterly peaceful and ridiculously attractive which means you should make use of the benches up here to catch your breath and a few good shots of the idyllic scene in front of you.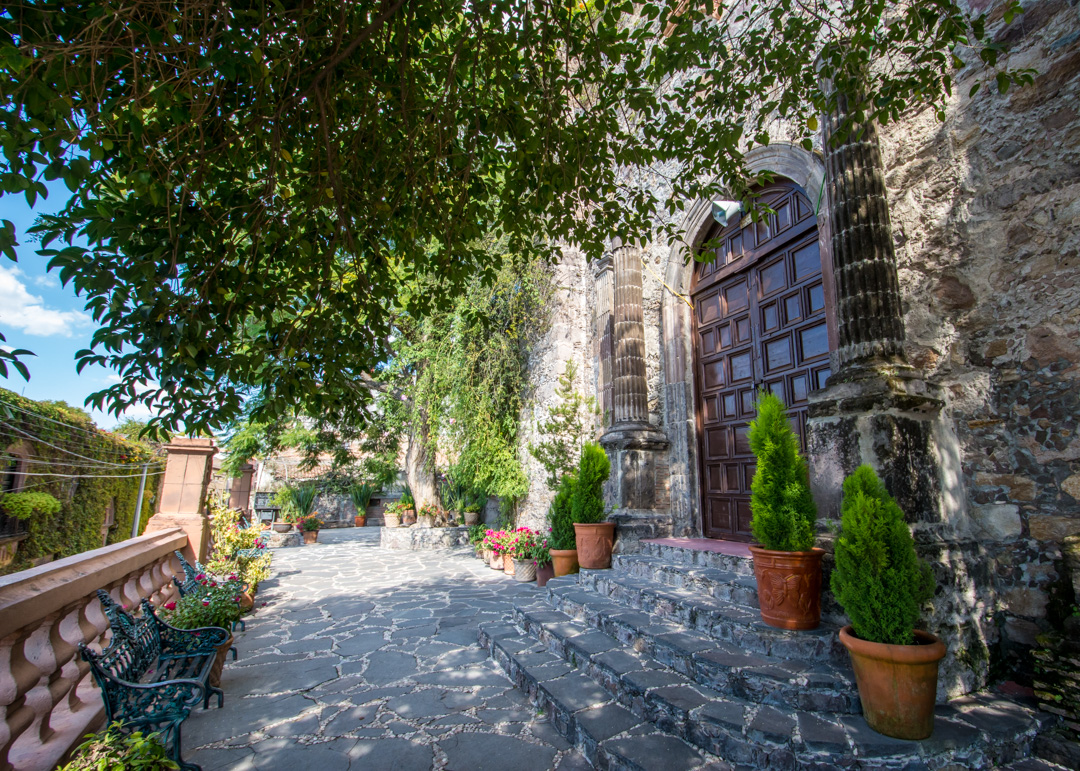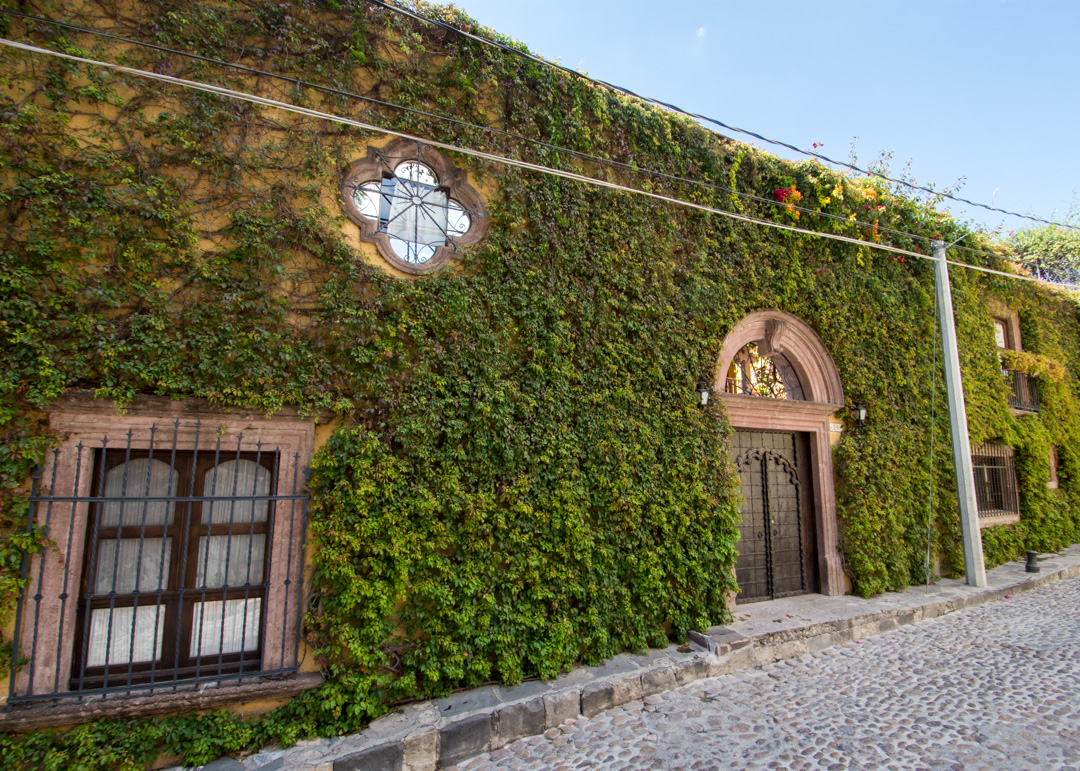 The vertical ascent is a good workout and let's you peak into narrow lanes and take in local vignettes of daily life.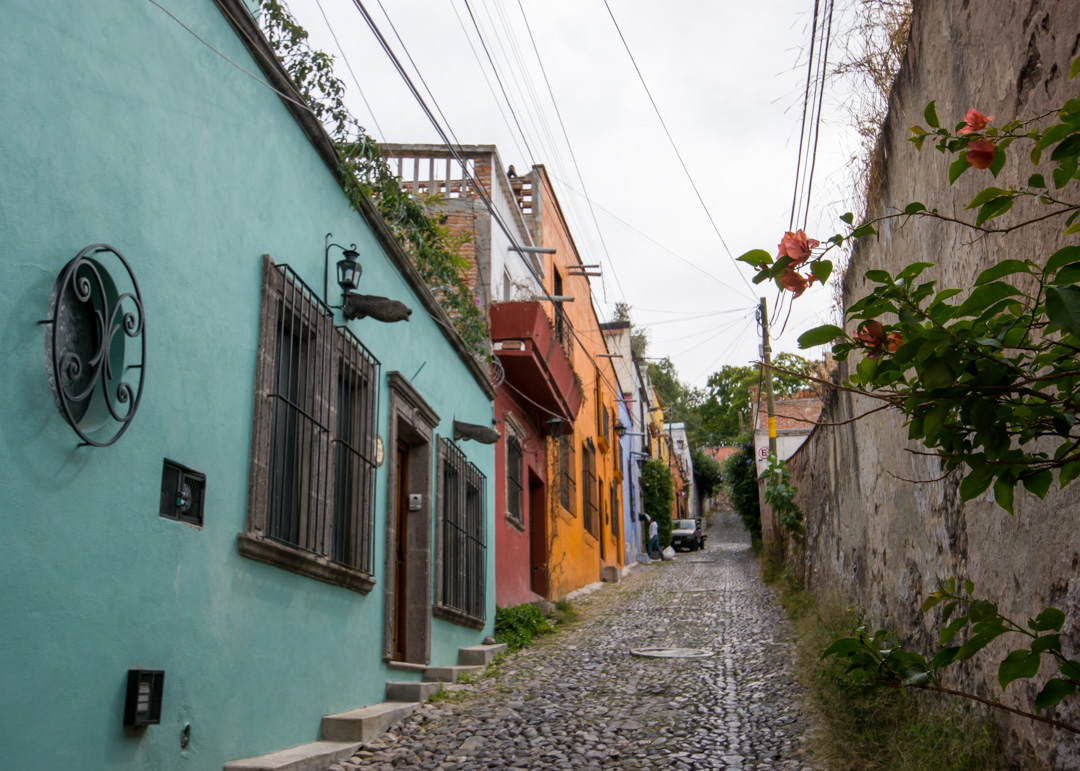 Your huffing and puffing will soon end and you'll be rewarded with a magnificent view of San Miguel from El Mirador. It's truly as picturesque from above as it is from the inside…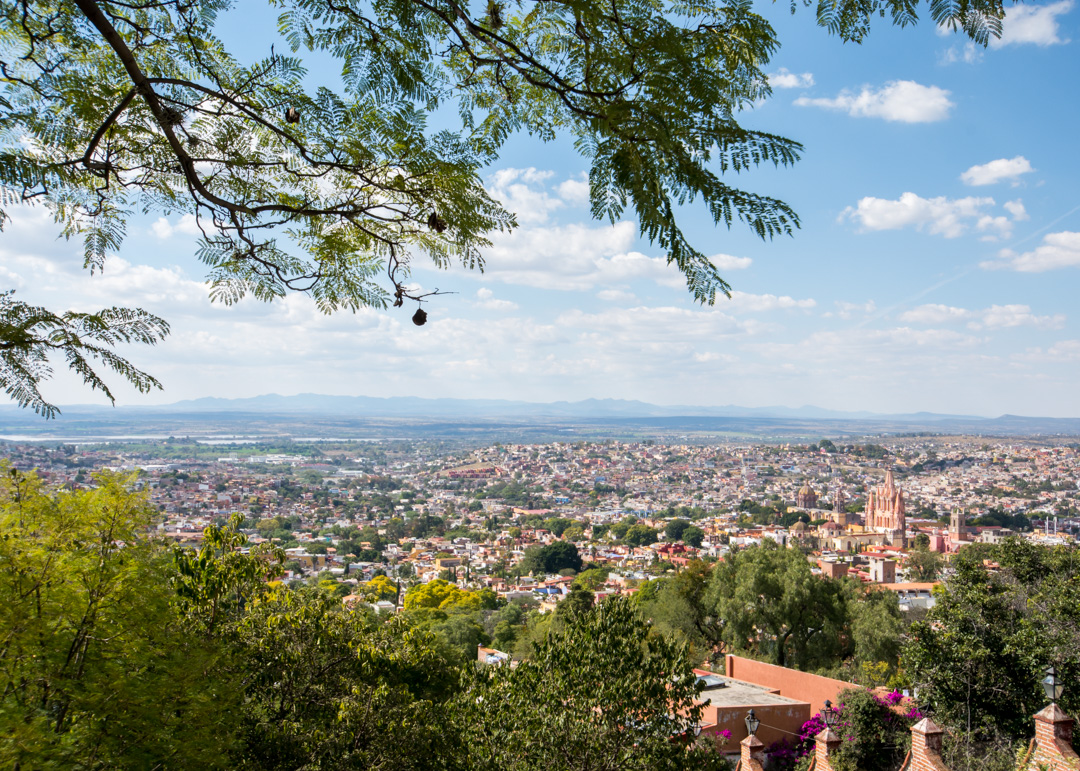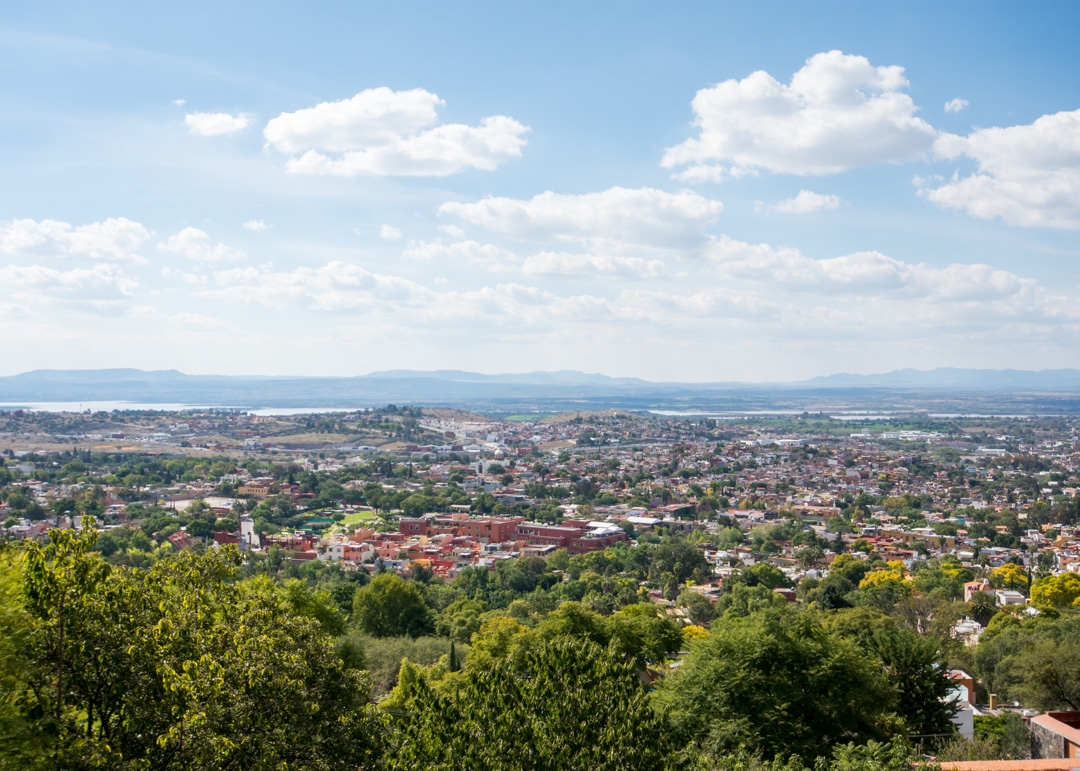 The way down is equally photo-worthy.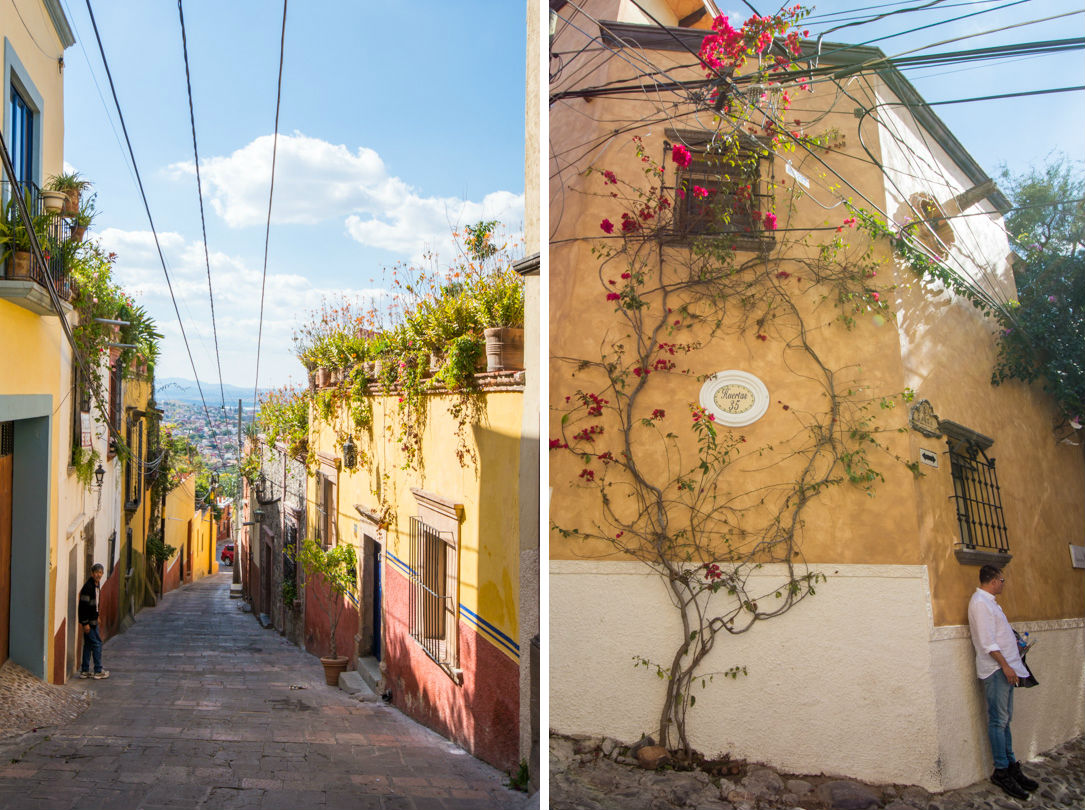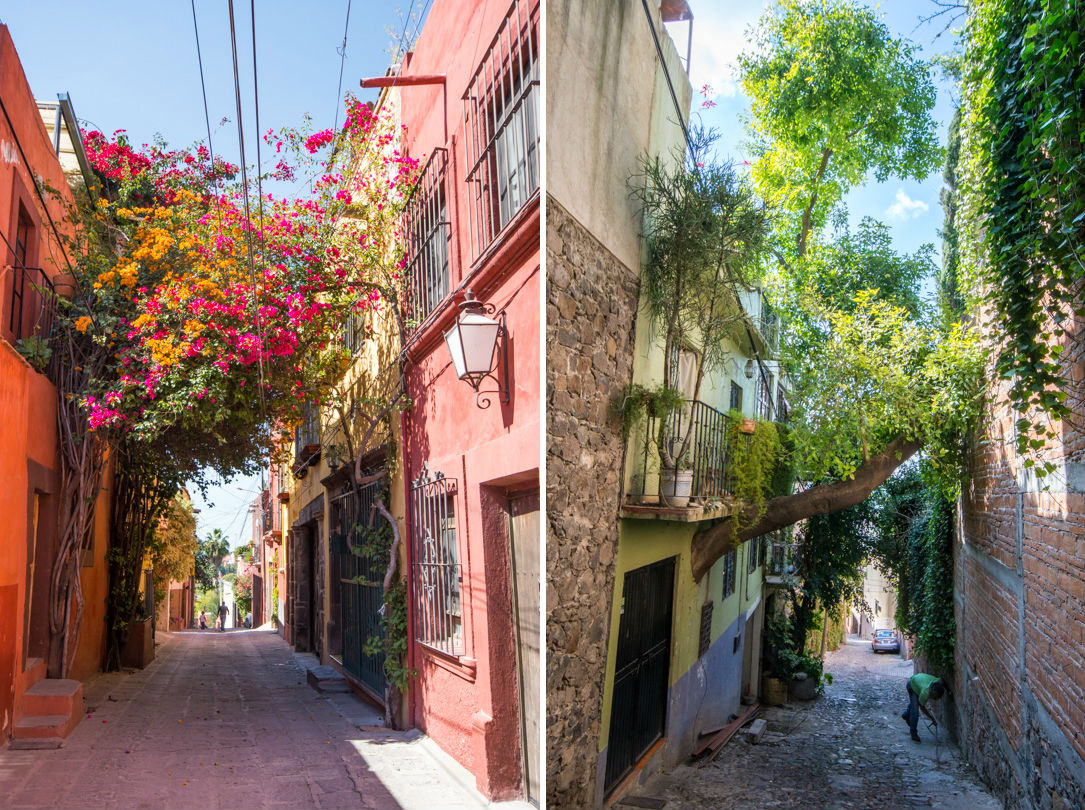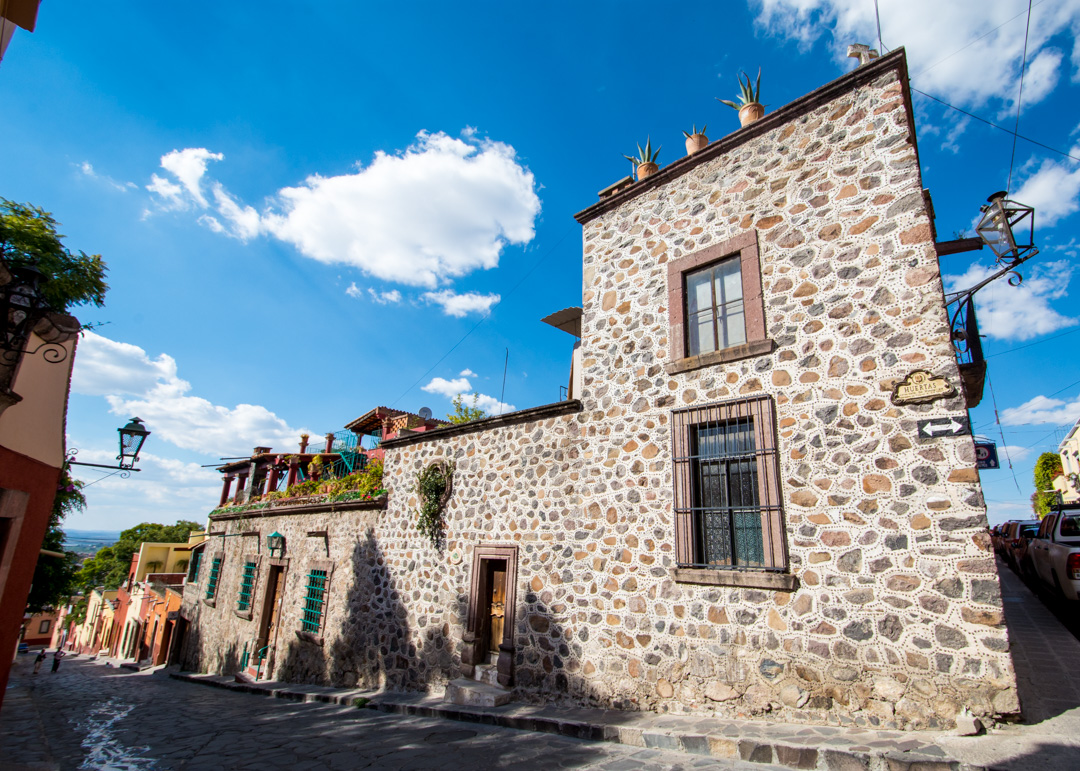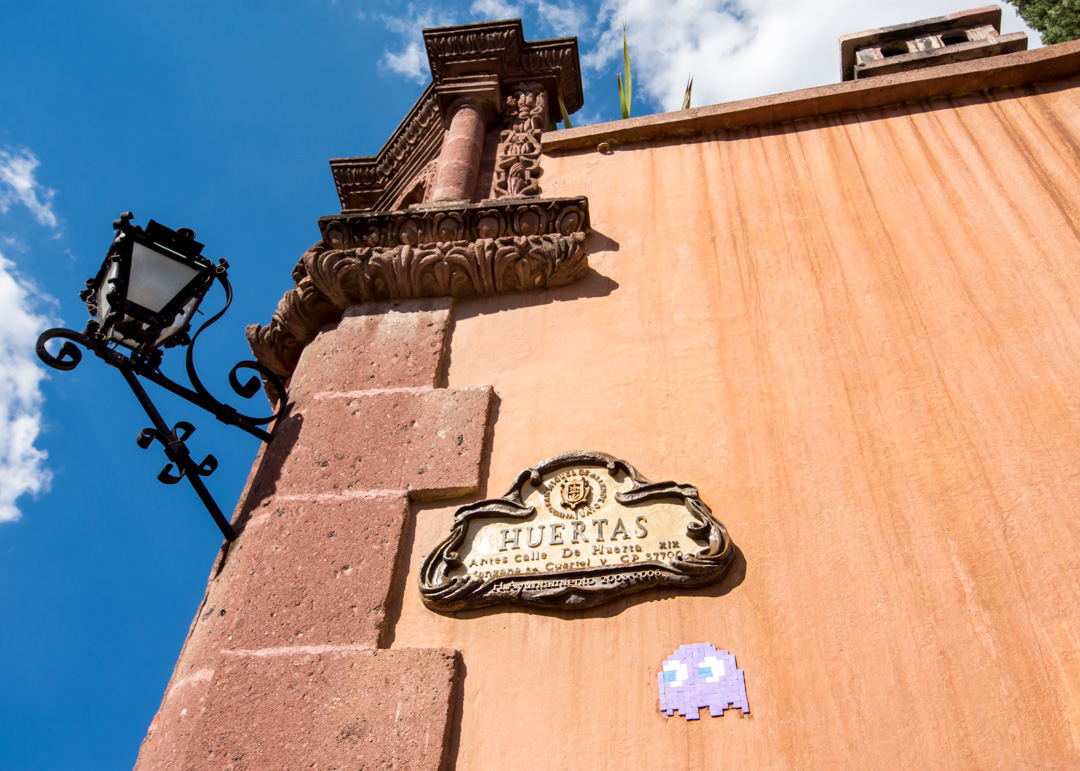 You'll soon be back on lower grounds and most probably starving, and thankfully there are numerous eateries outside El Centro for all your cravings. Head to Cafe Rama for colorful salads and eclectic art in a bright and airy space.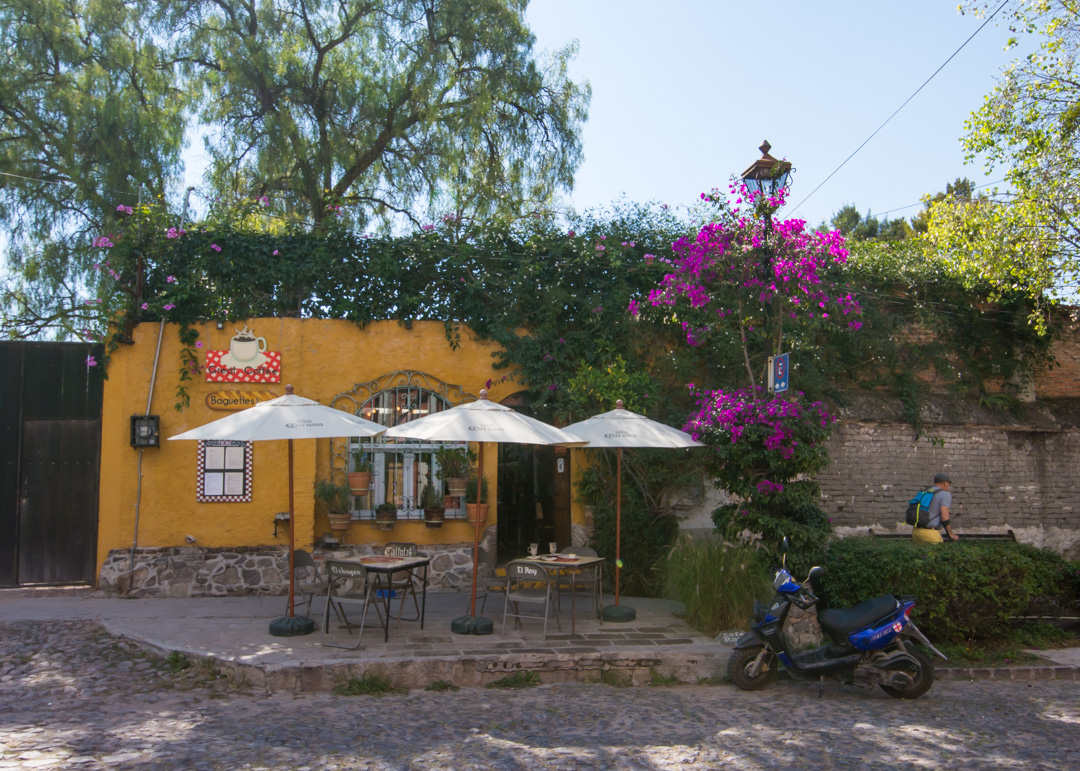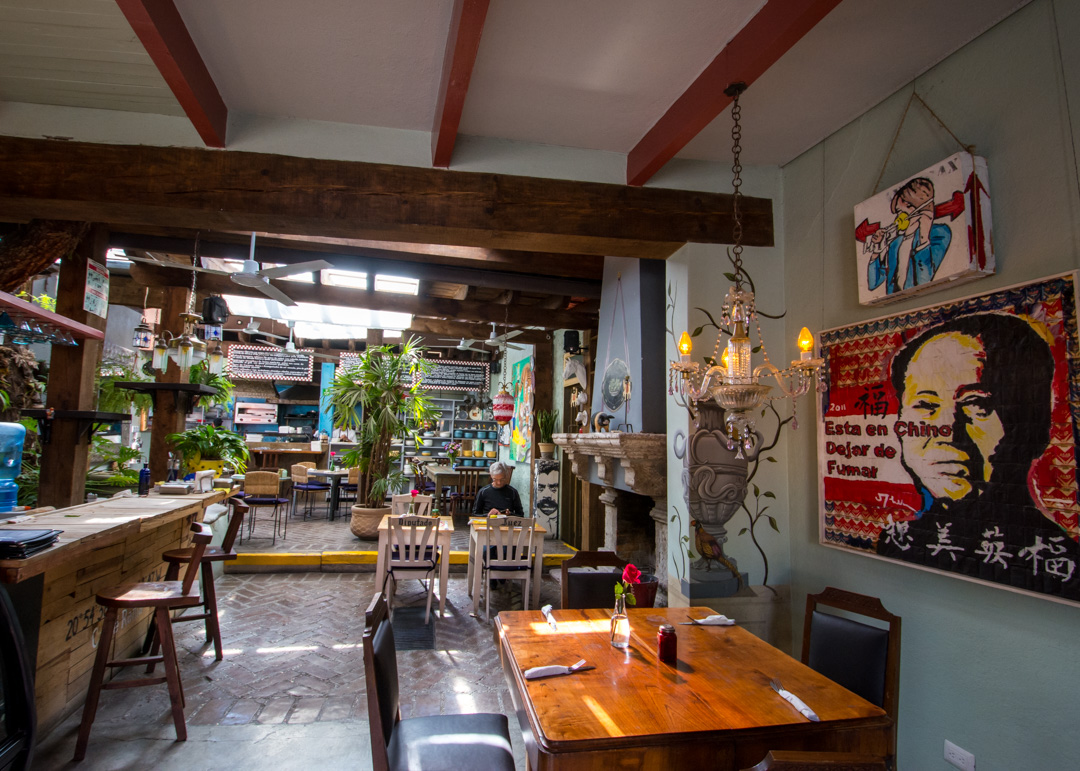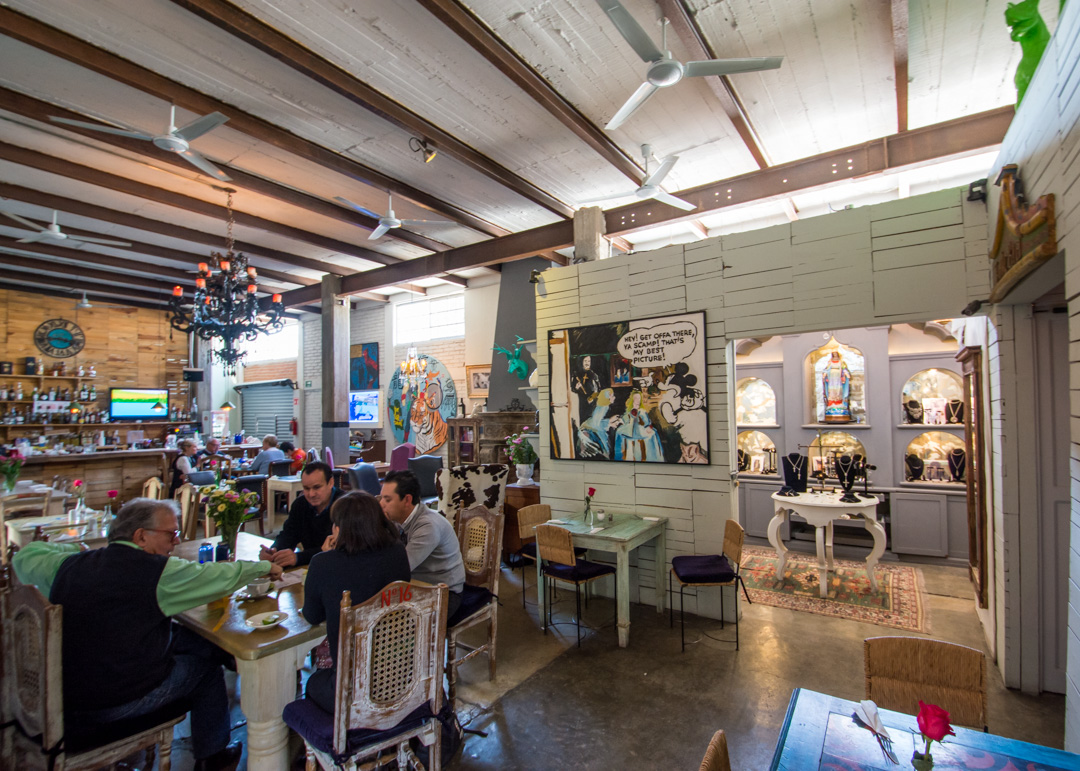 Jocoque is the Mexican version of crème fraîche and often served with a refreshing salad of apples, watermelon, dried cranberries, cucumbers, jalapenos, and blue cheese to mix and eat with pita chips… a great appetizer for sharing!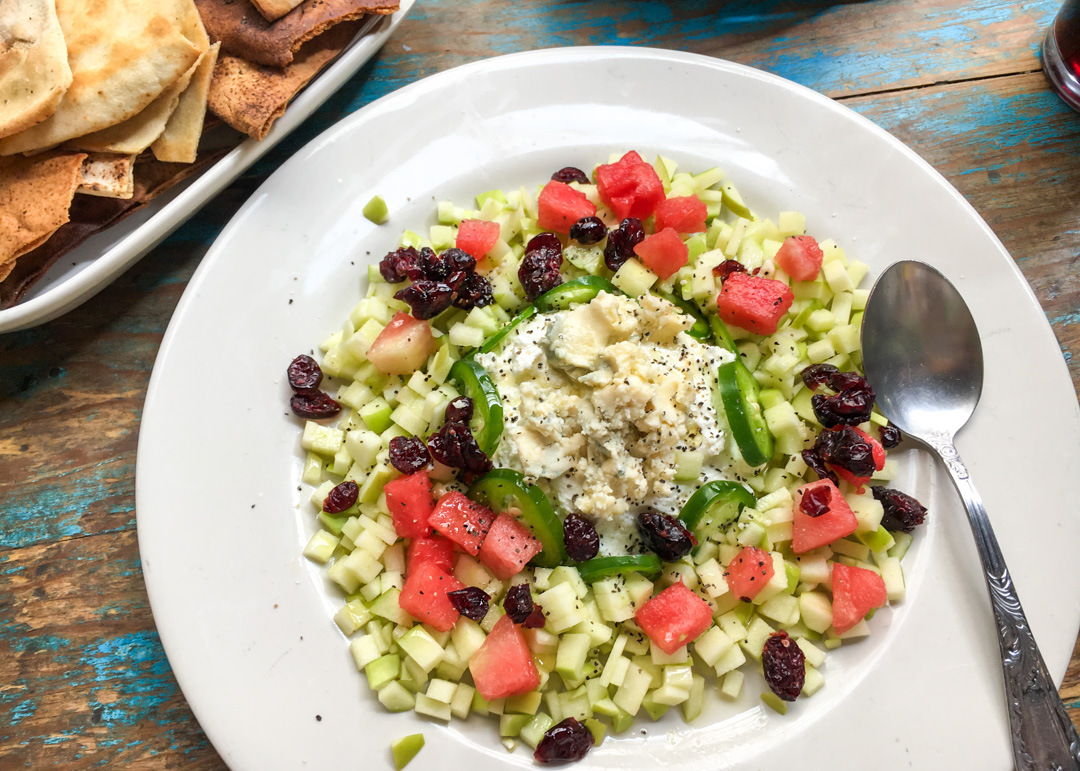 Right across the street from Cafe Rama you'll find Jardinrama, a lively fish taco stand/restaurant.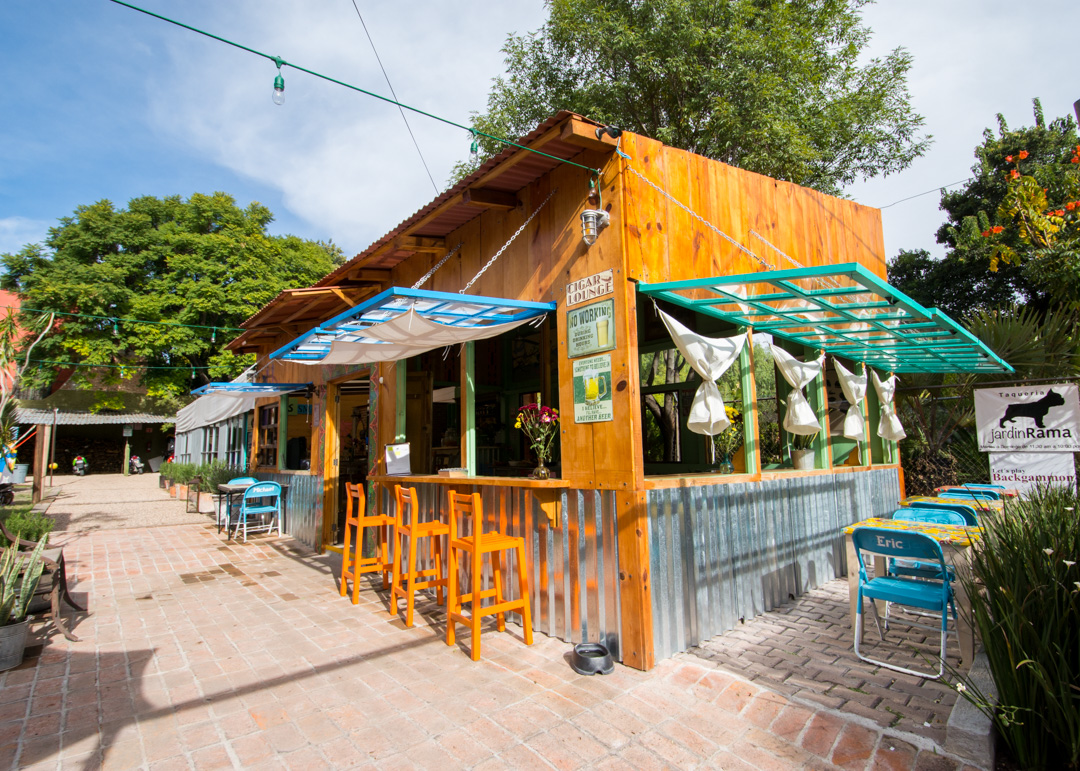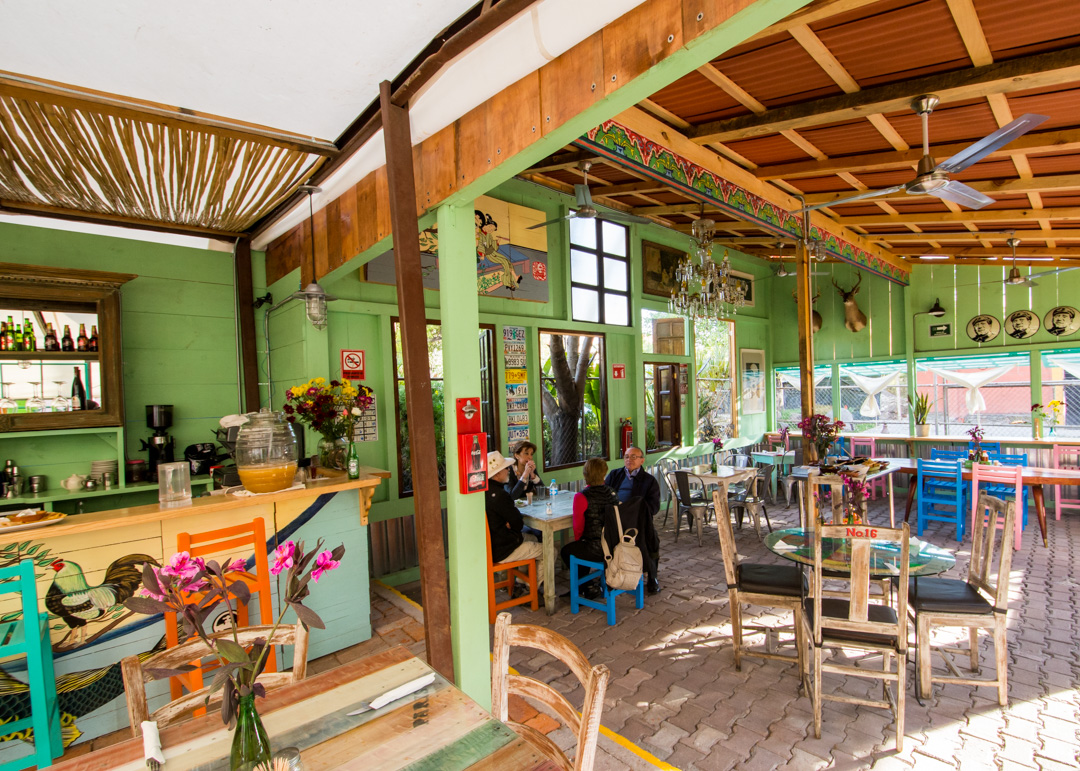 Vegetable ceviche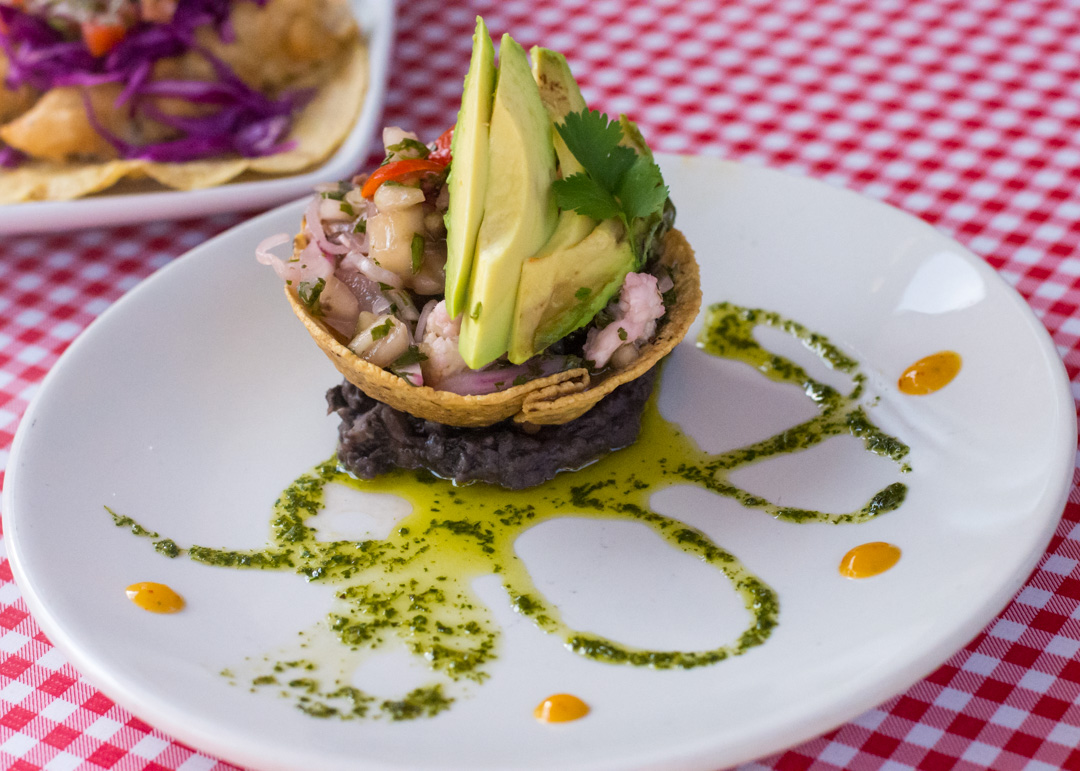 Fish tacos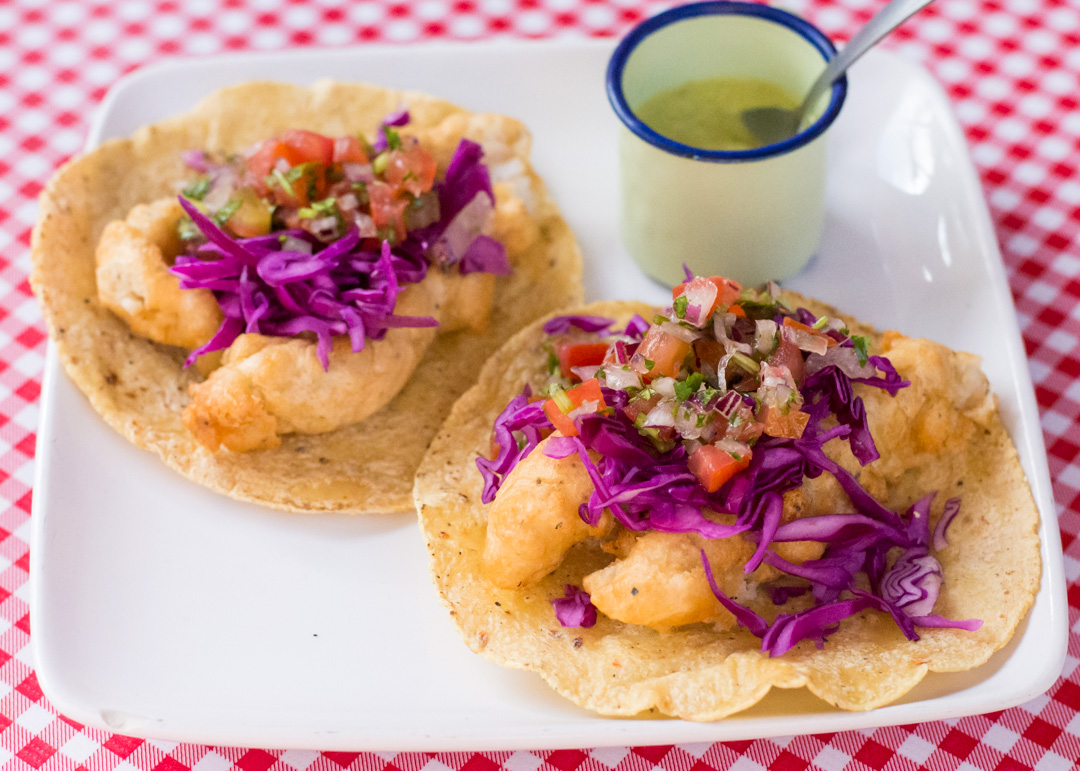 If you're looking for meat tacos instead, head south along Ancha de San Antonio for about 10 minutes until you've reached Taqueria Brasilia, a roadside joint recommended by locals (and filled with them – always a good sign!).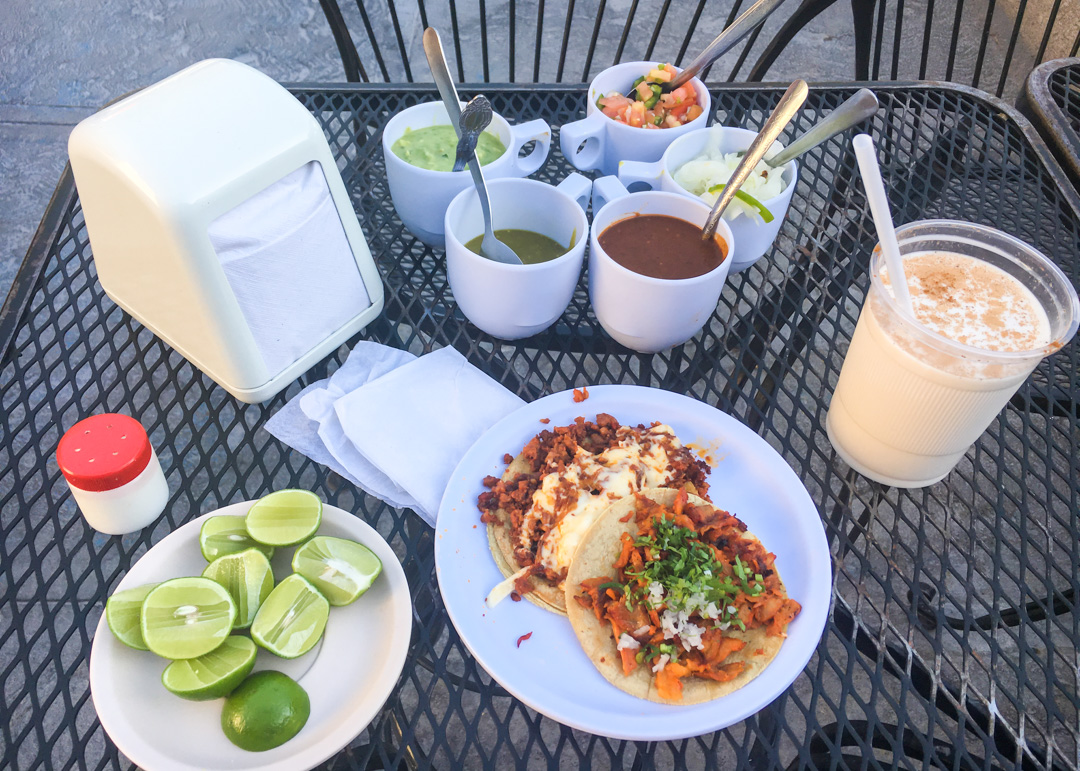 You can't go wrong with the Al Pastor, and I can personally vouch for the chorizo too, topped with cheese…both going for less than $1. Quench your thirst with a cold horchata and you've got yourself the best quality/price meal in all of San Miguel.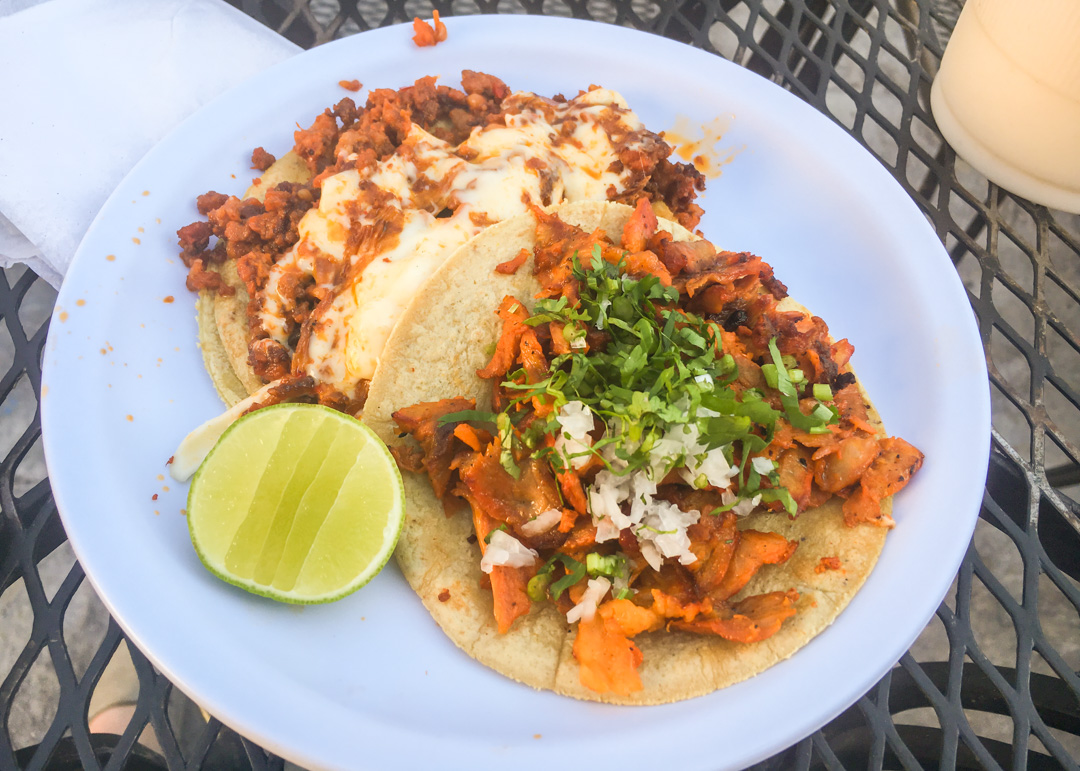 For a change of scenery, head to the Rosewood Hotel nearby.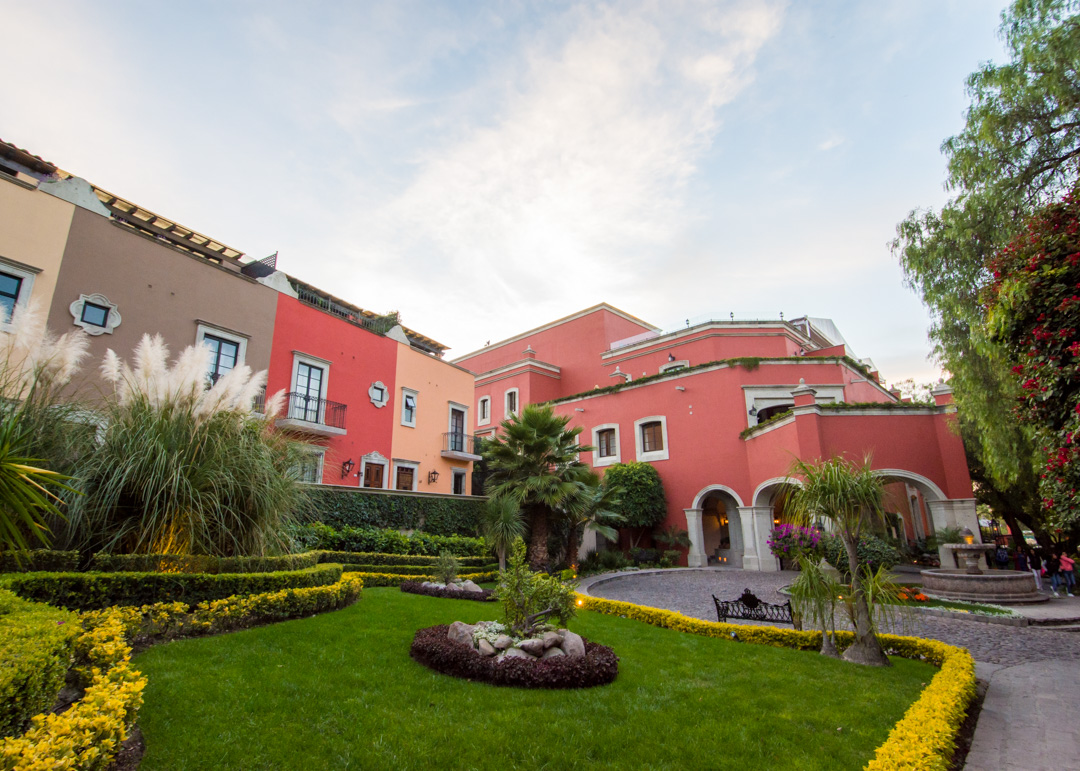 The replica of a Spanish colonial mansion is set in a quiet part of town and filled with luxury amenities.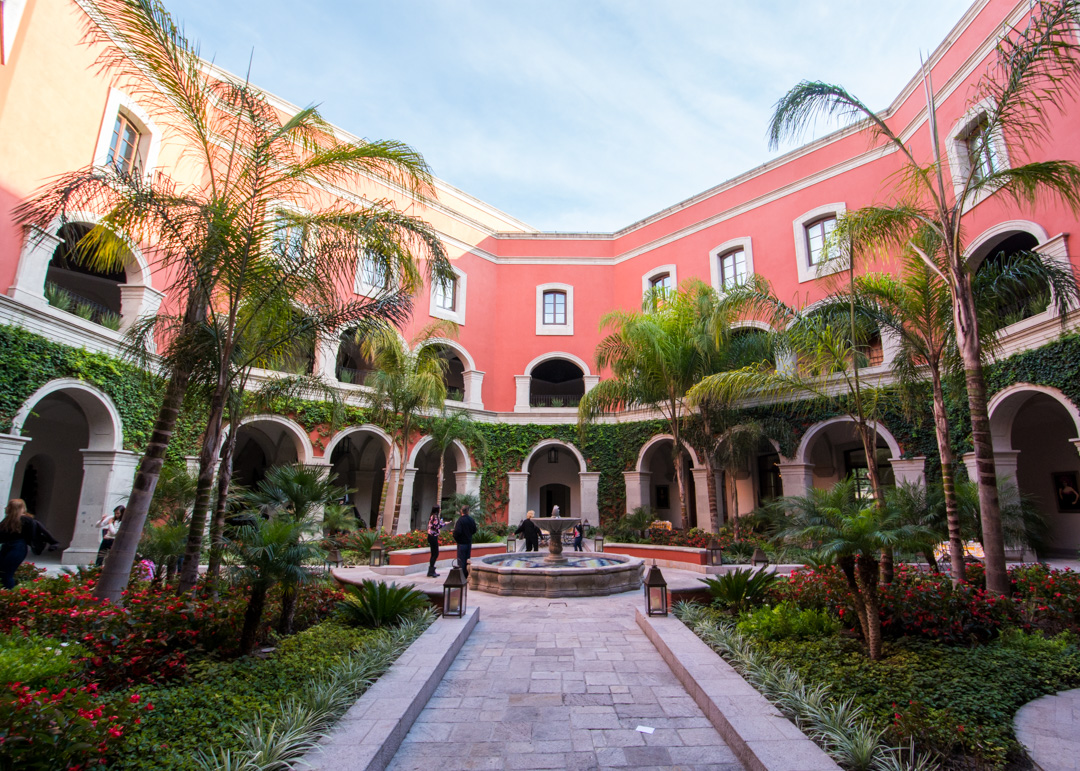 Head straight to Luna, the rooftop tapas bar, for possibly the best views of the city.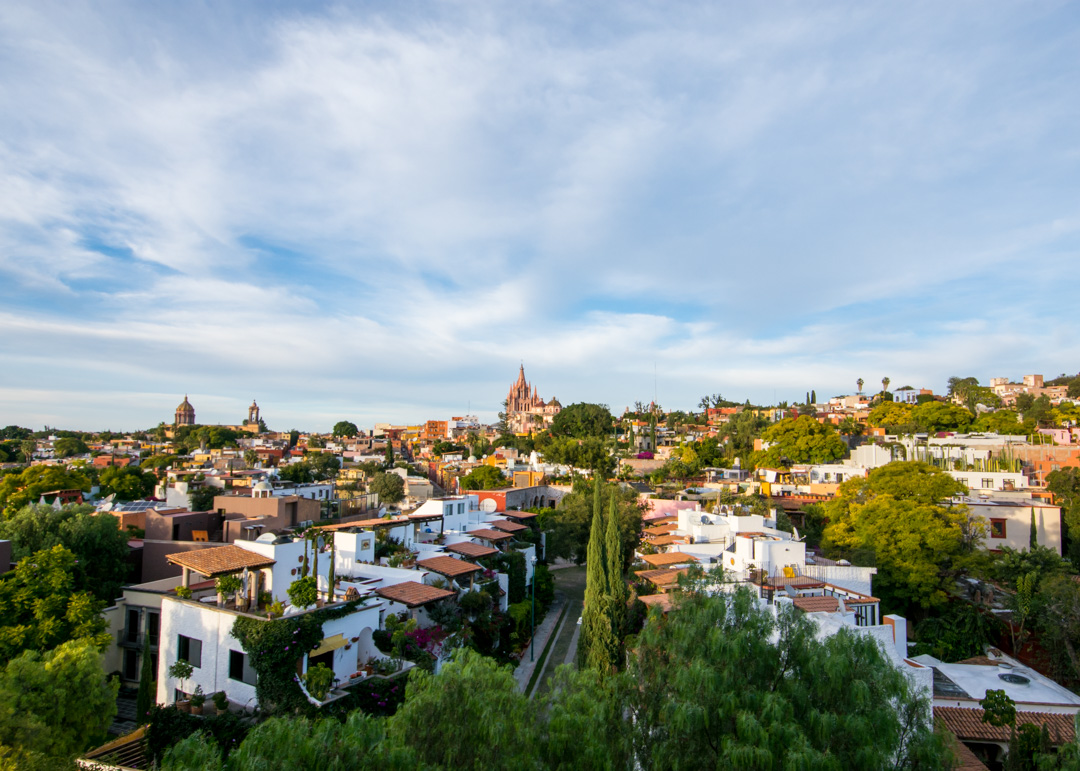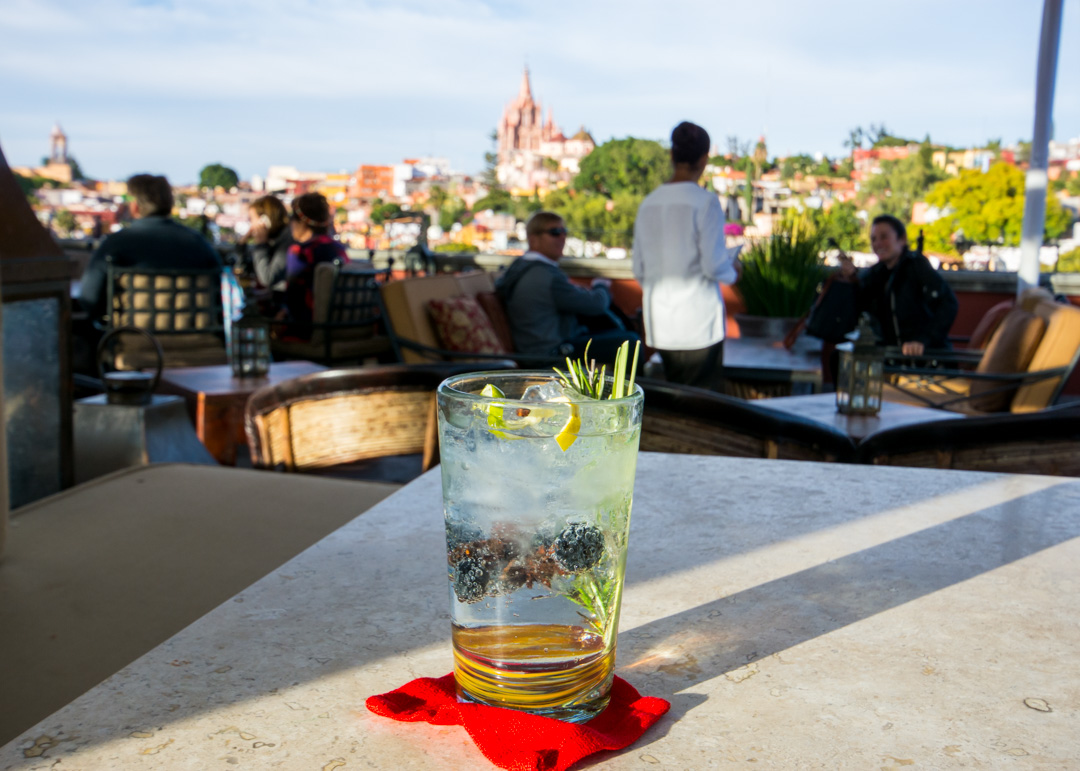 You'll find another healthy dose of nature by heading north of the centro this time. Grab lunch at Via Organica, a non-profit organisation that works to promote organic farming, fair trade and a healthy lifestyle.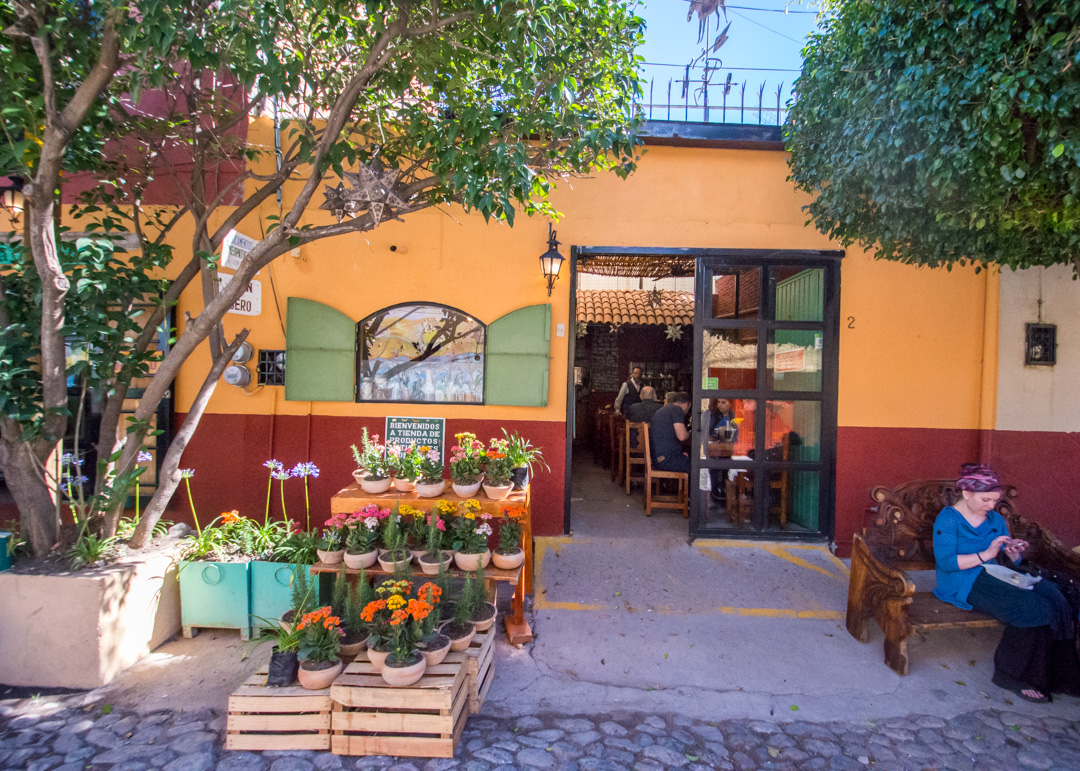 Fill your belly with good-for-you dishes such as vegetarian croquettes made with quinoa, amaranth, pecans and swiss chard…delish! There's also a market attached so you can buy groceries and organic products for the road.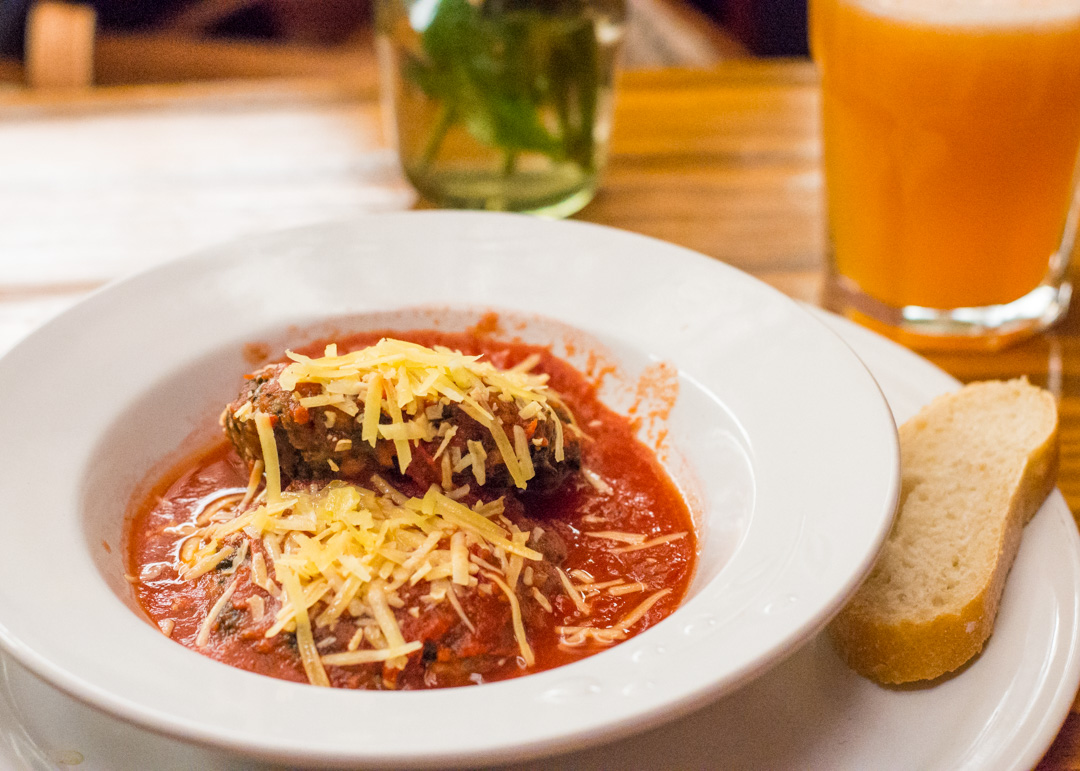 Now that you're filled with energy, time to of course climb again! Head east and start your ascent from Cuesta de San Jose.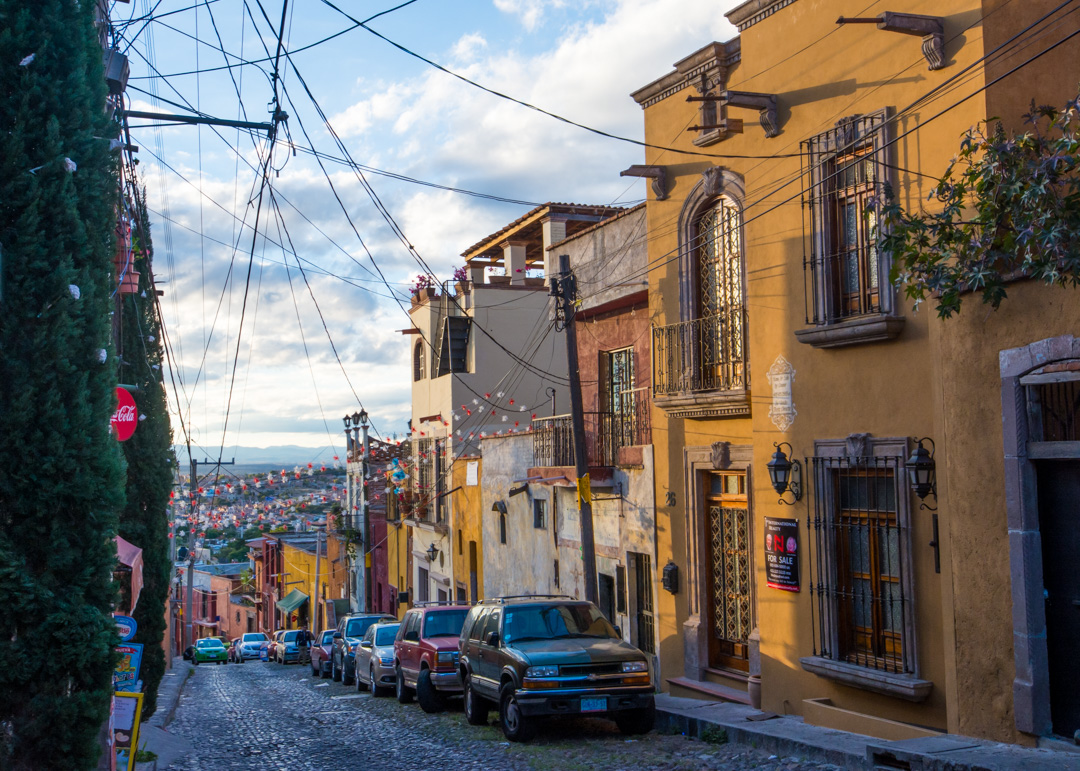 As you get higher the city houses will soon turn into mega mansions with views to boot and pristine facades.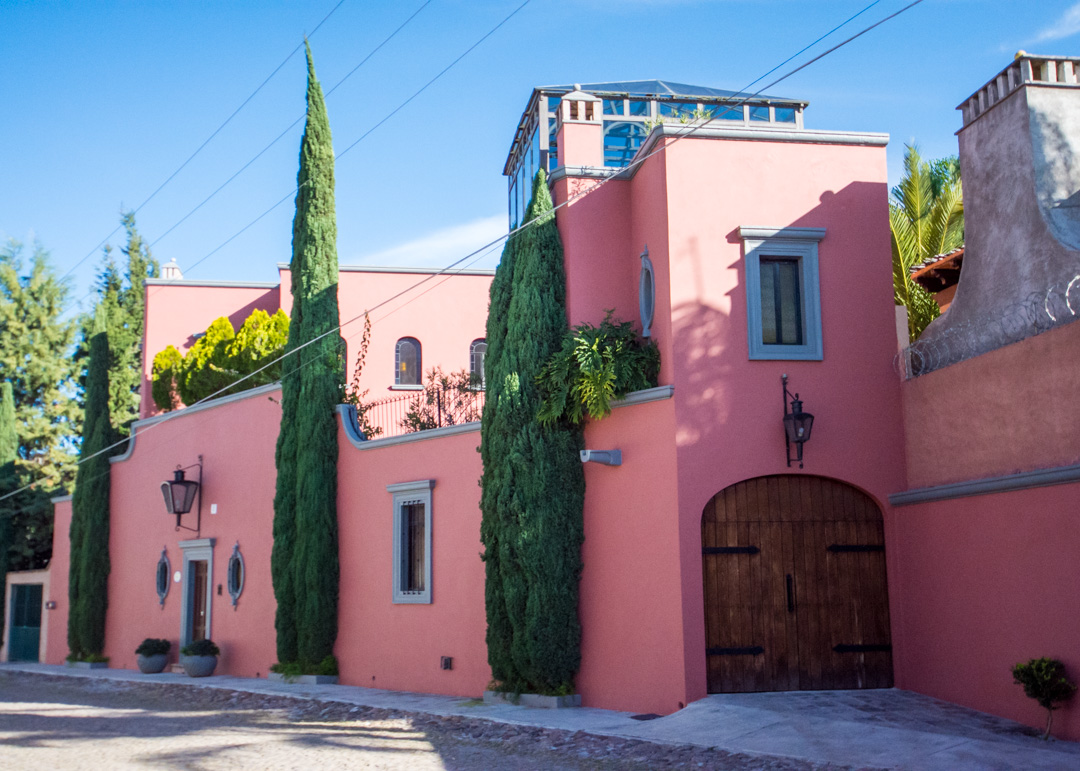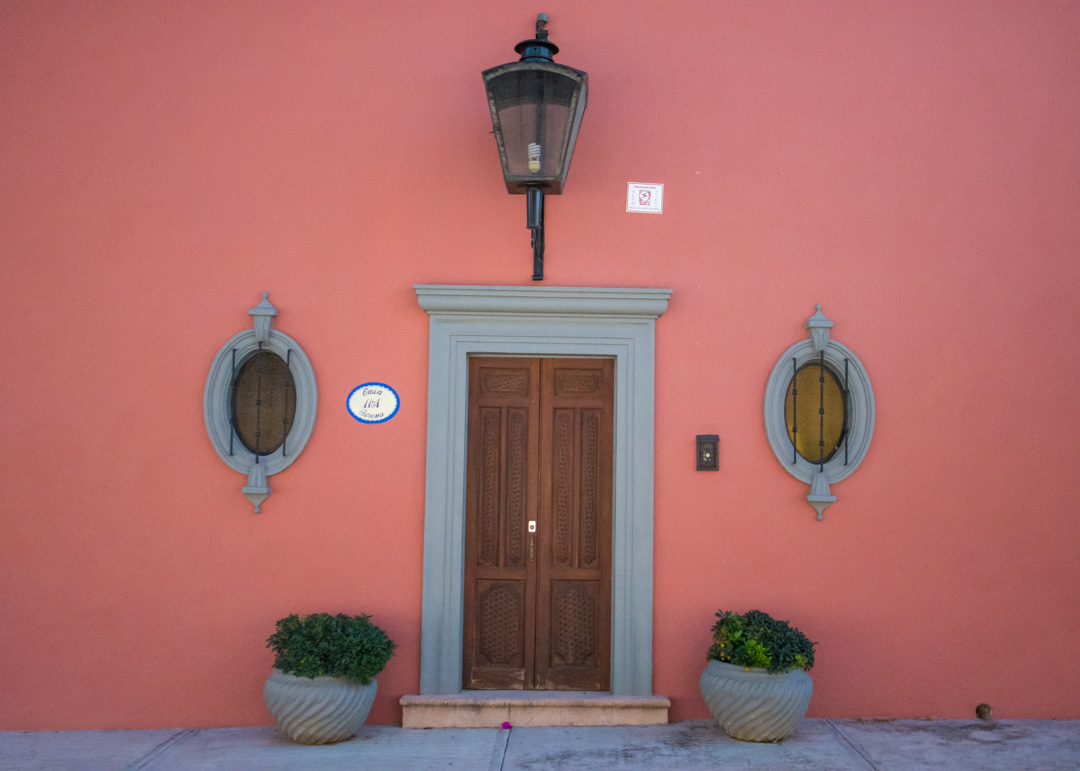 Pink is the word and you'd never thought it would look so good on an exterior wall…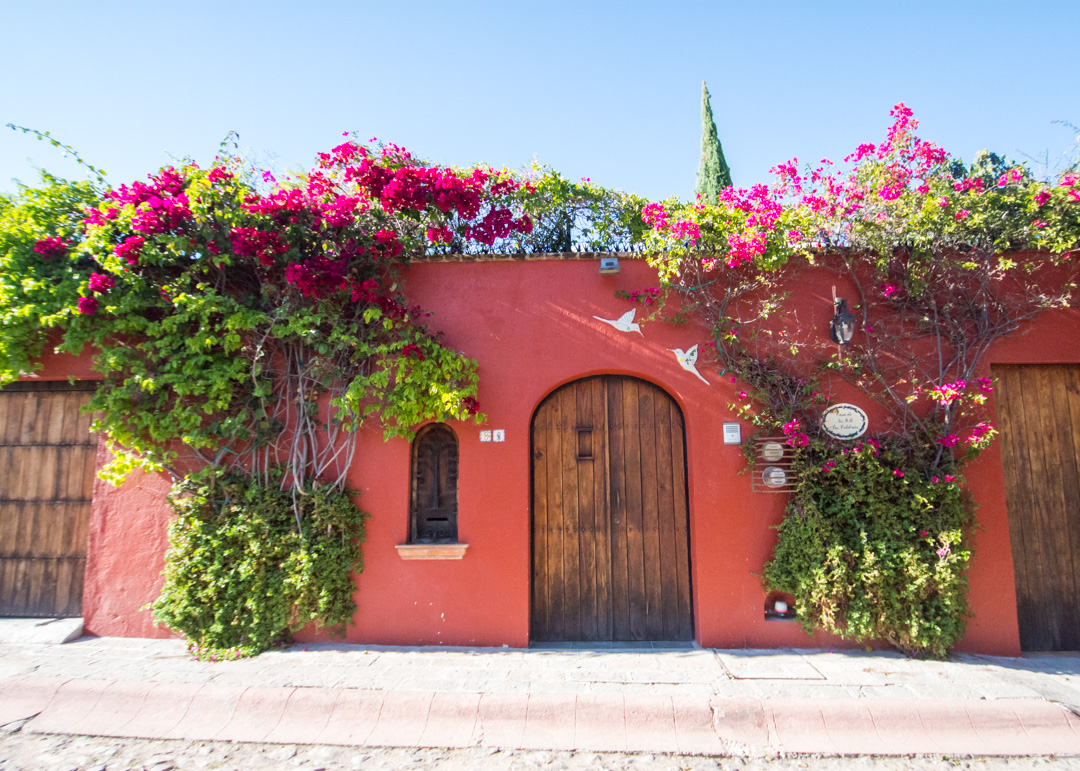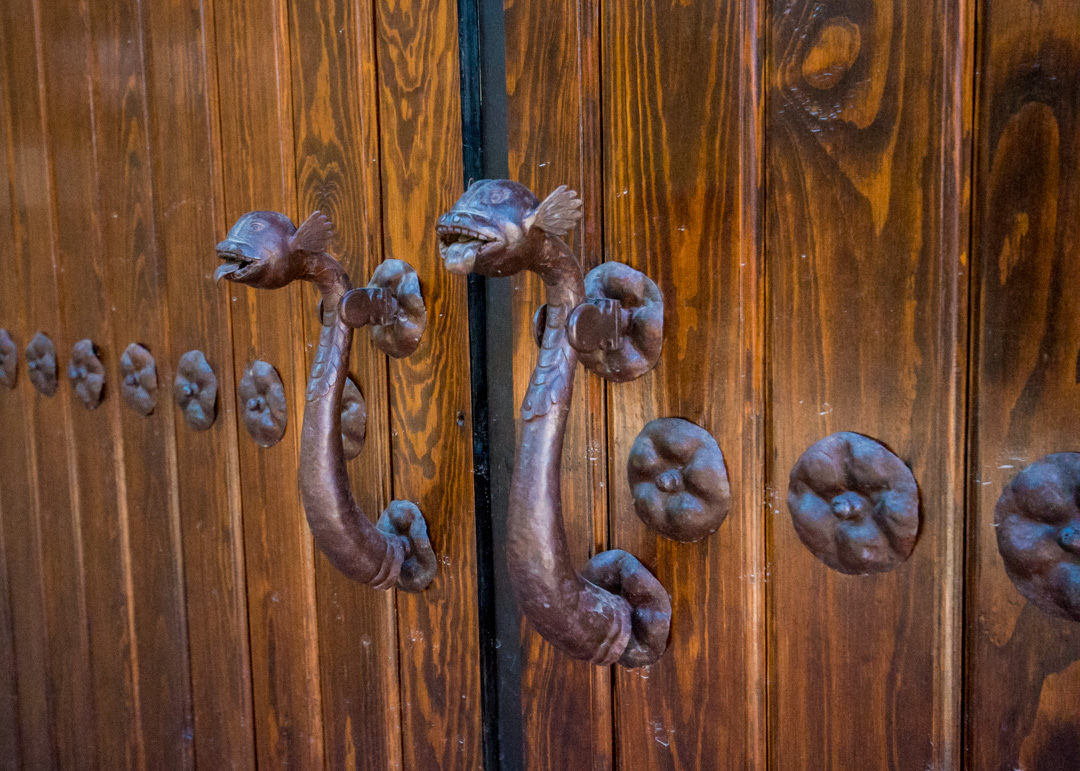 After about 20 minutes' walk you will have reached your destination: El Charco del Ingenio aka San Miguel's botanical garden and nature reserve.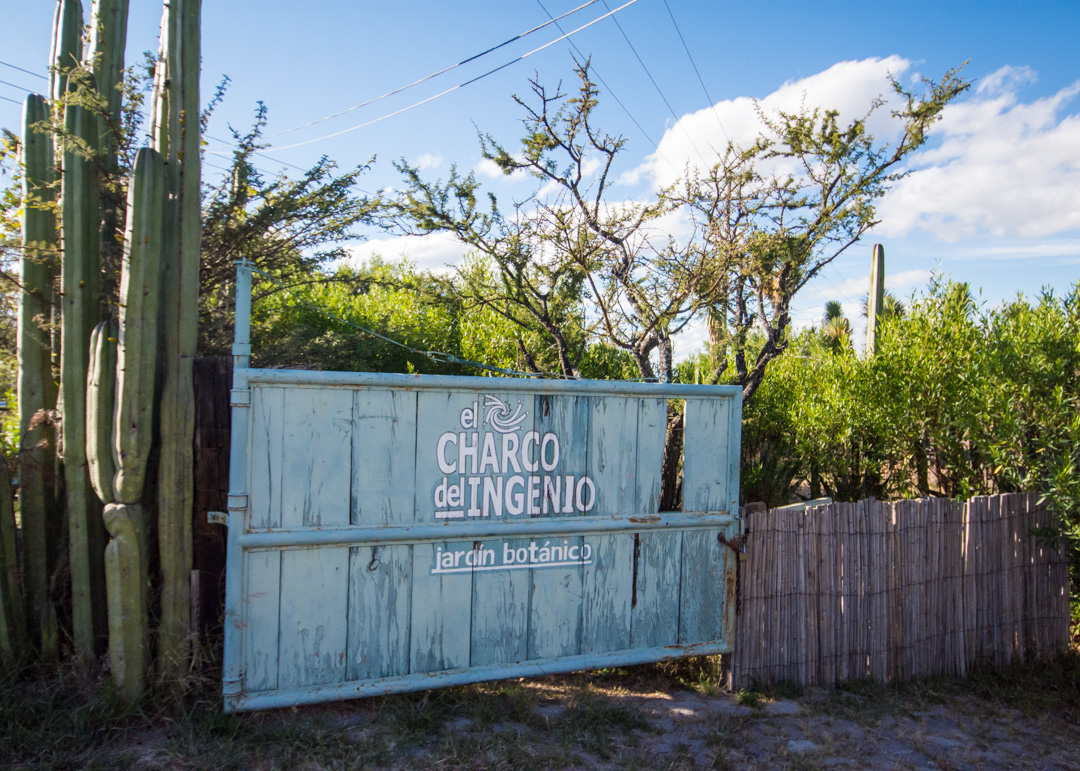 It is a must see if you're visiting San Miguel for a couple of days as you've probably never seen anything like it so close to the city.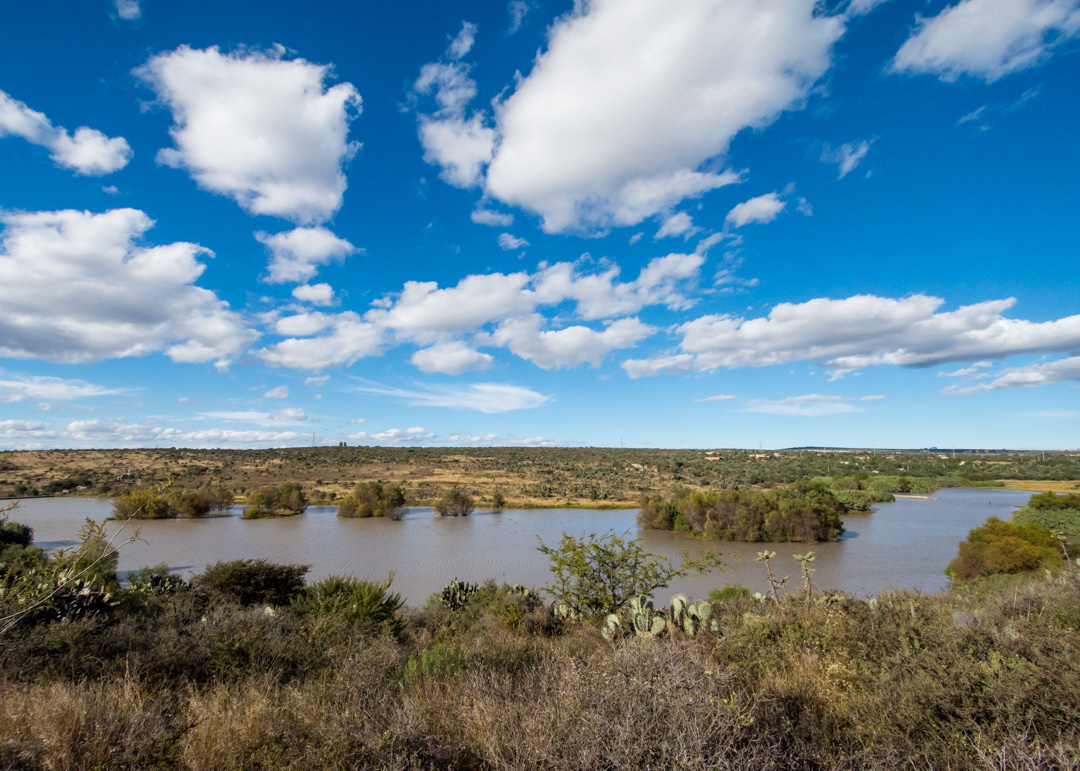 You could easily spend a couple of hours wandering around the many pathways, passing through wetlands and scenic areas of native plants.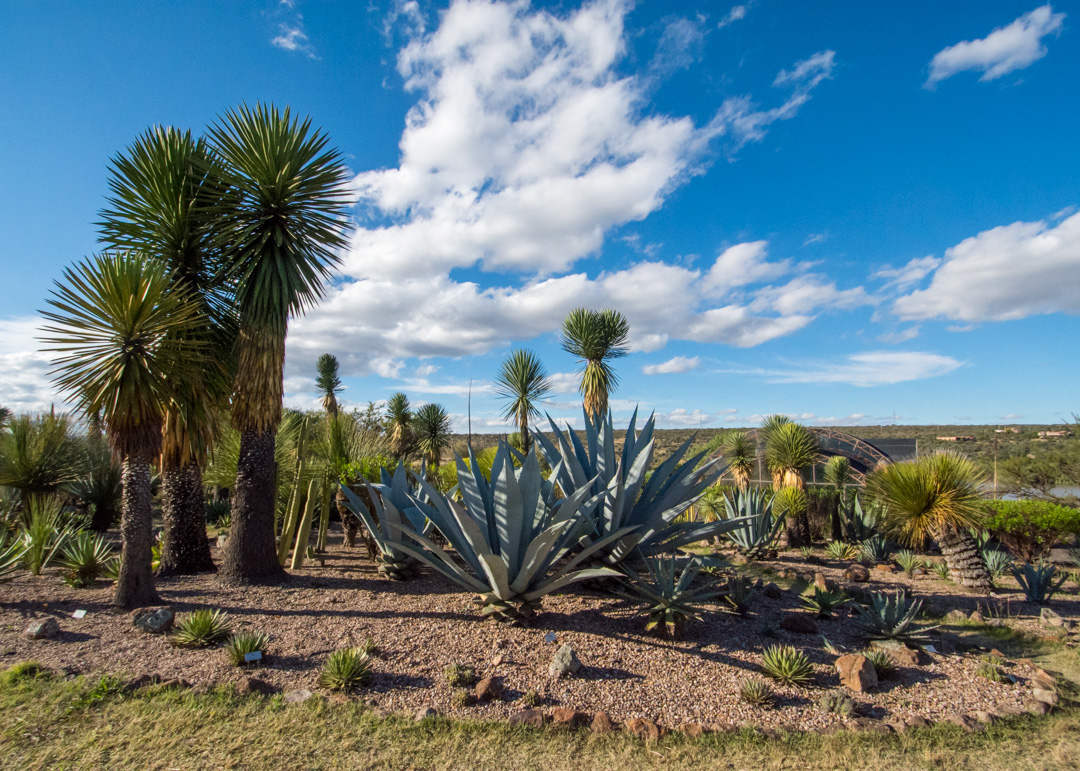 There's even a canyon with its own freshwater spring and a few legends worth reading about.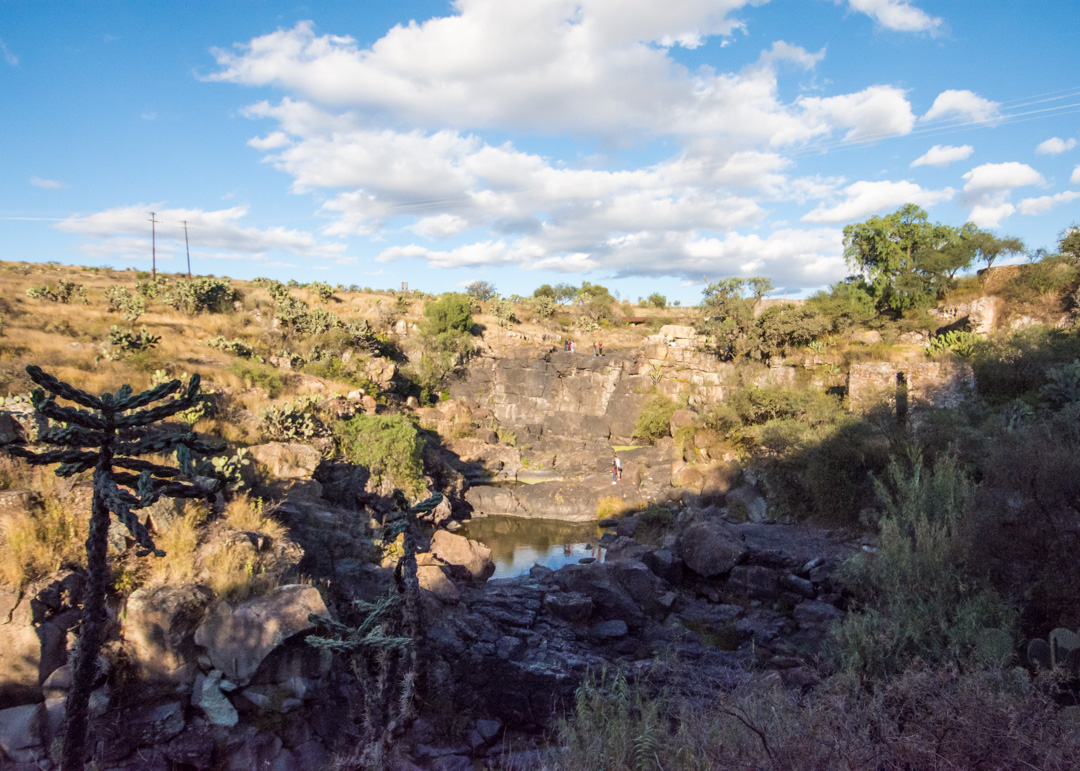 The higher grounds offer yet more beautiful views and the sheer size of the park means you'll likely get long stretches without seeing anyone.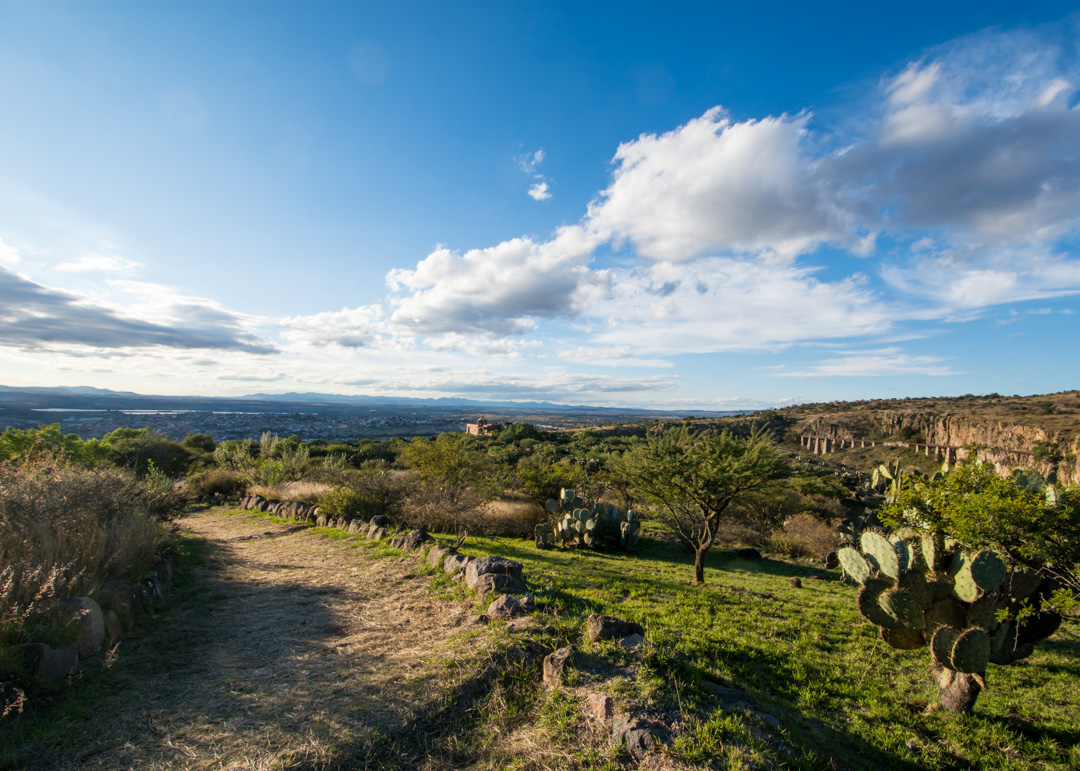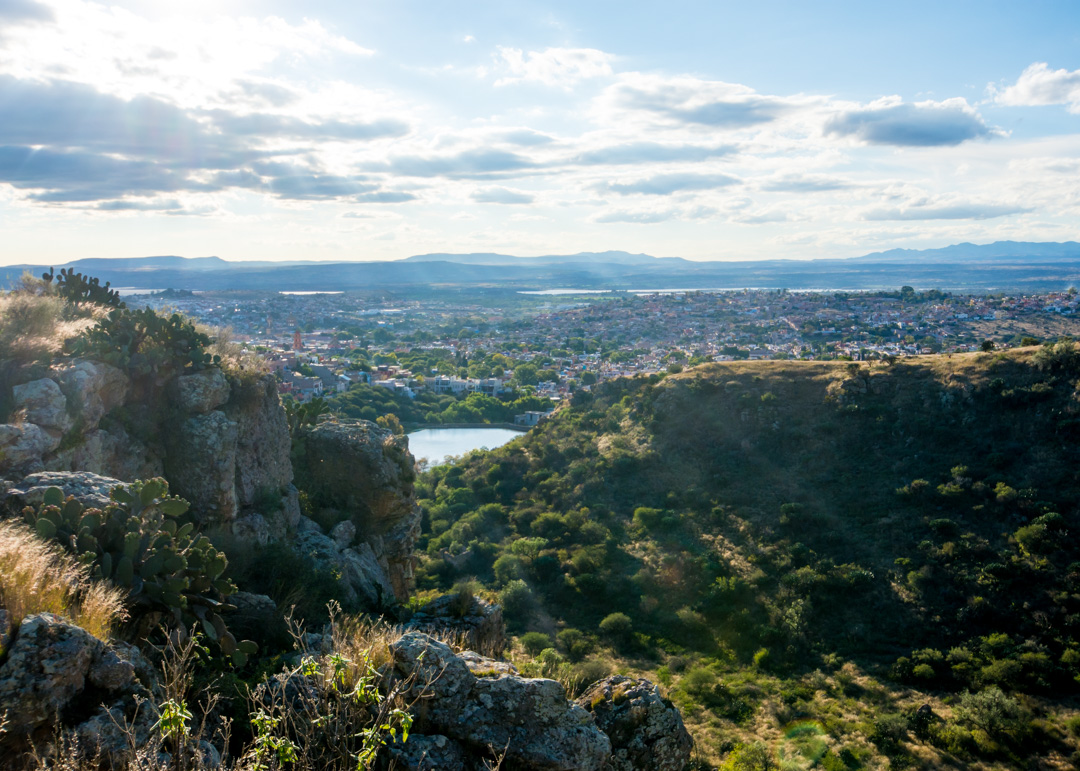 Time your walk back with the sunset for an extra treat and to catch that magical glow all over San Miguel.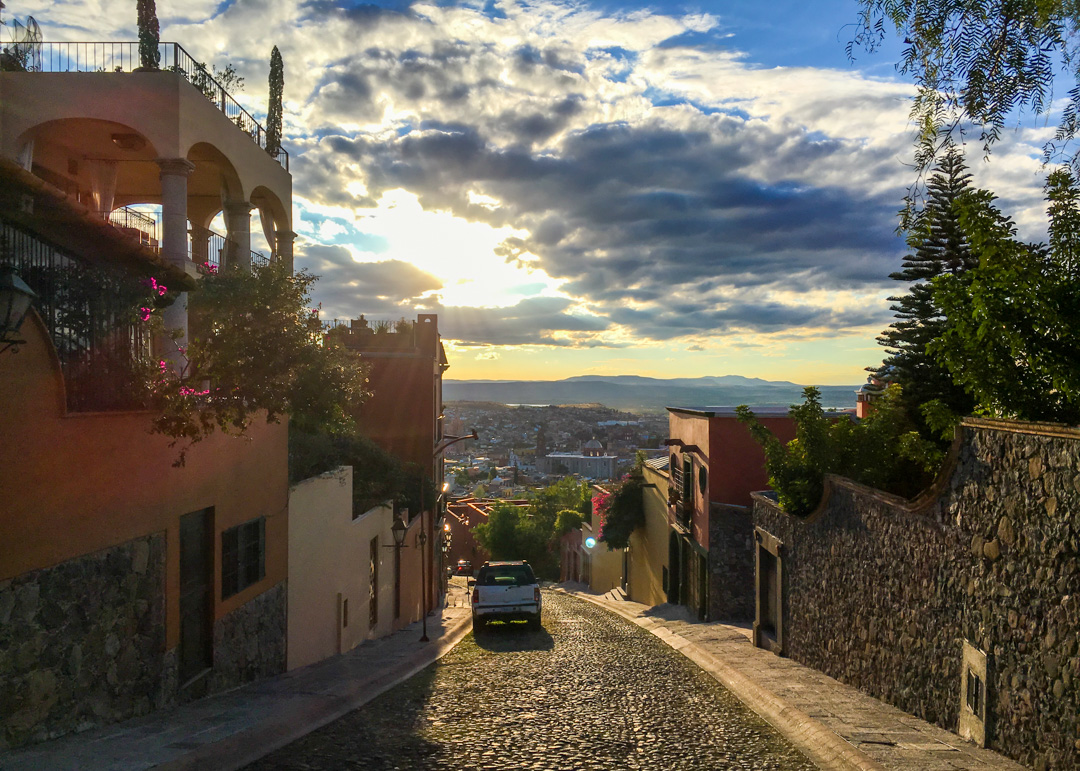 All those hilly walks will surely have tired your muscles and I can't think of a better way to end your stay in San Miguel than with a visit to one of the numerous hot springs around town. A 10 min cab ride will bring you to the most popular one – La Gruta – a tree-shaded site mixing local families and expats around several interconnected pools. There's a restaurant on site and a spa/massage center so you could easily spend the day here and for about $20 I think that's a pretty good deal!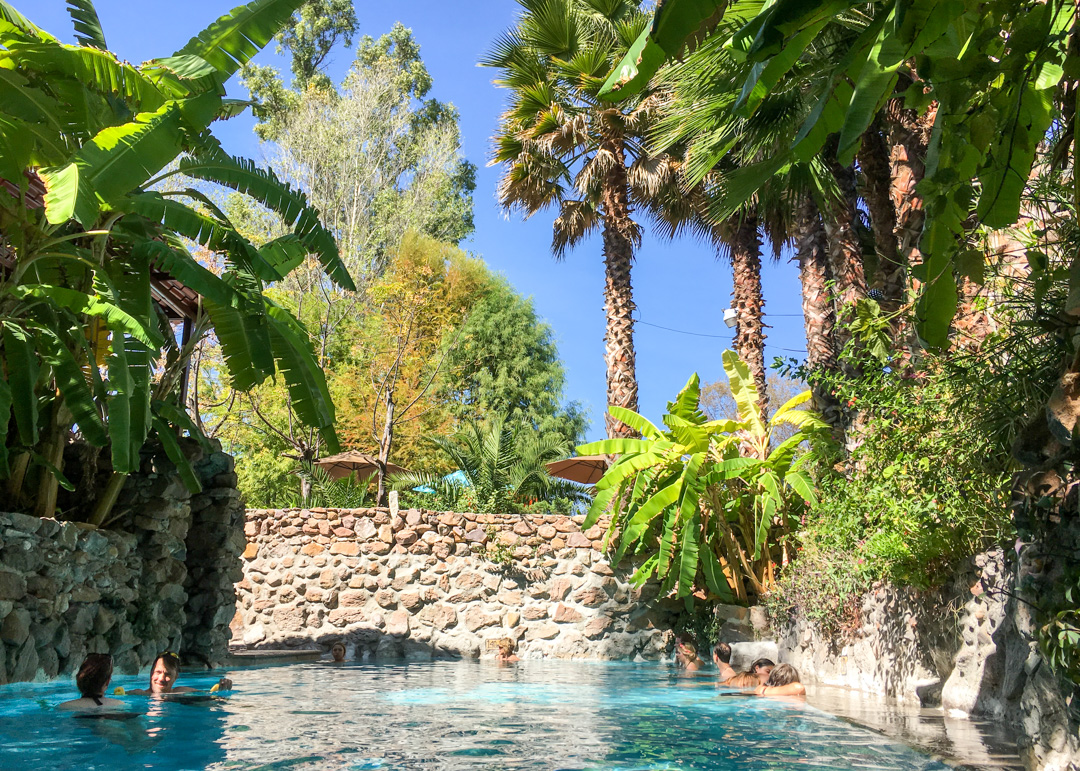 But the real attraction is the grotto which you access via a tunnel from the main hot pool. As you make your way inside, the water gets progressively warmer, and I mean hot at this point!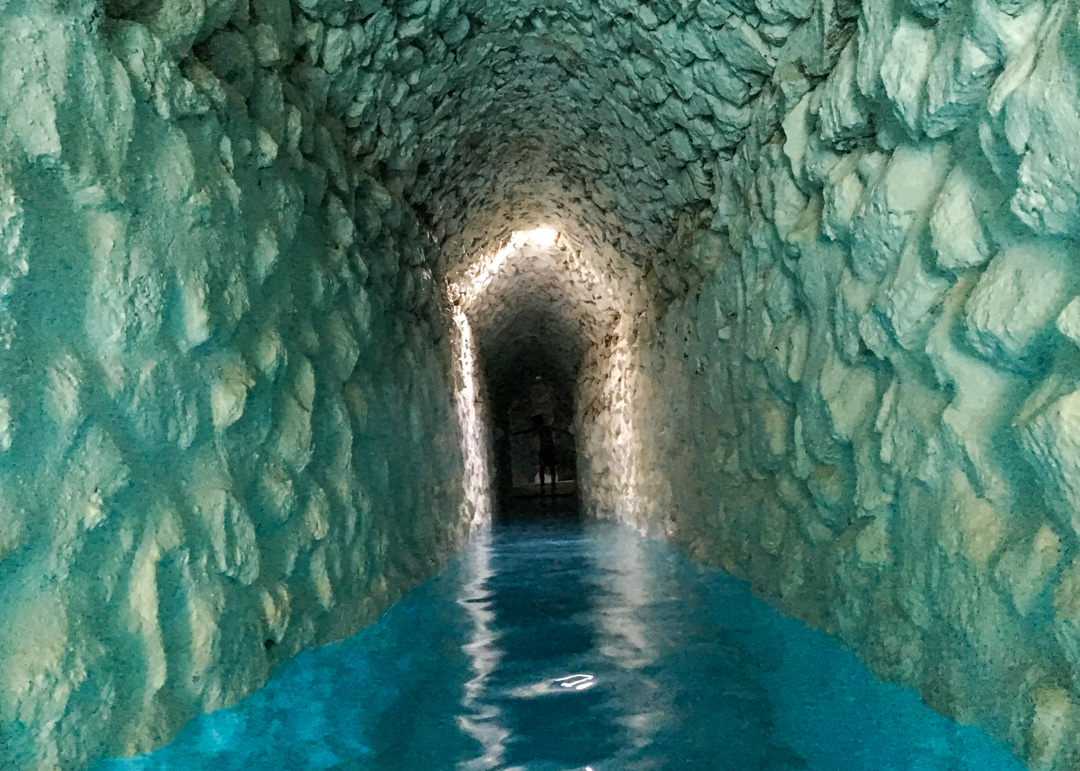 At the end you'll find a dark, steamy rocky cave and you'll want to hang out there for a bit, sweating your toxins out and enjoying this prehistoric bath. You could literally spend the day alternating between the outside and the cave, a pretty good way to detox!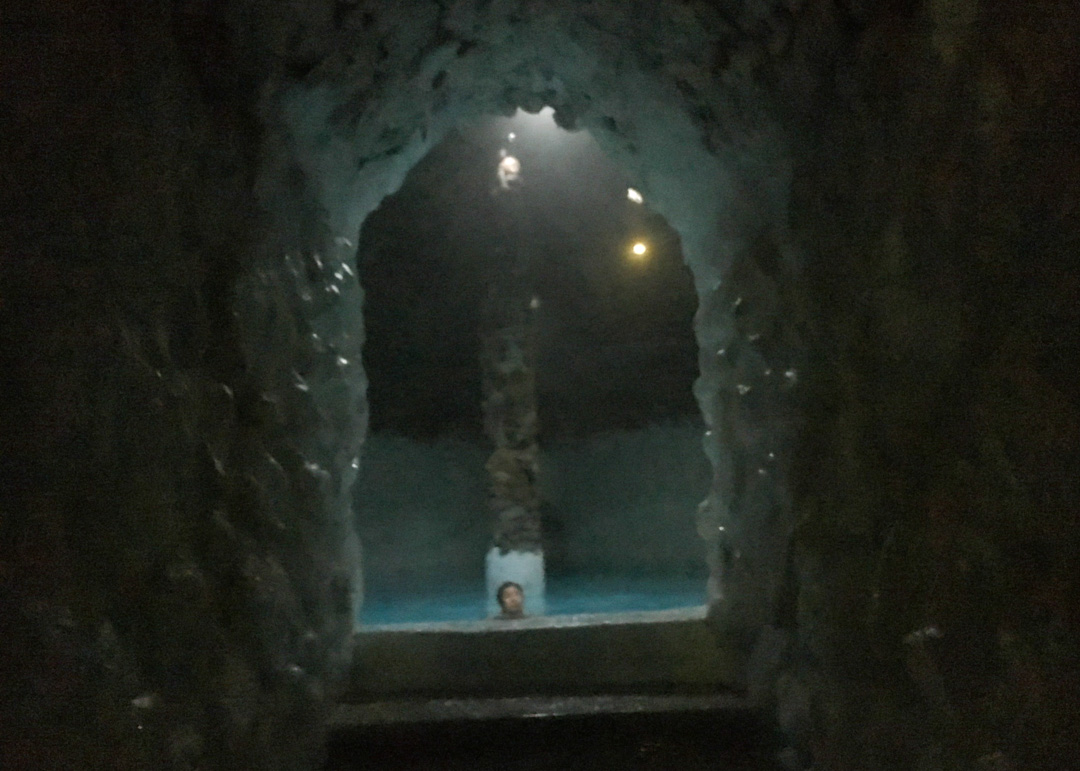 All relaxed and pampered, treat yourself to a fine dining experience for your last meal as San Miguel boasts many. I opted for Moxi in the Hotel Matilda just outside the center, mostly because I had tasted the famous chef Enrique Olvera's exquisite cuisine in New York at Cosme and wanted to see how he measured up at home (just as good!).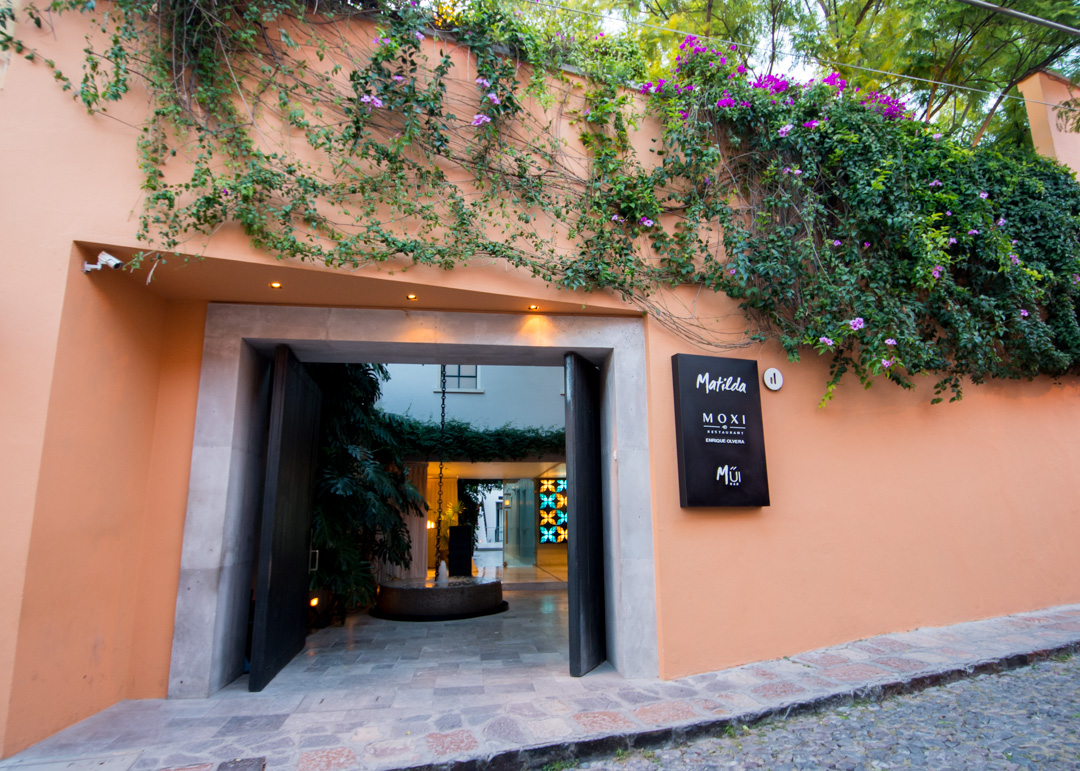 The sophisticated ambiance differs from the bright eateries San Miguel is known for and set the pace for the elegant dinner you're about to have.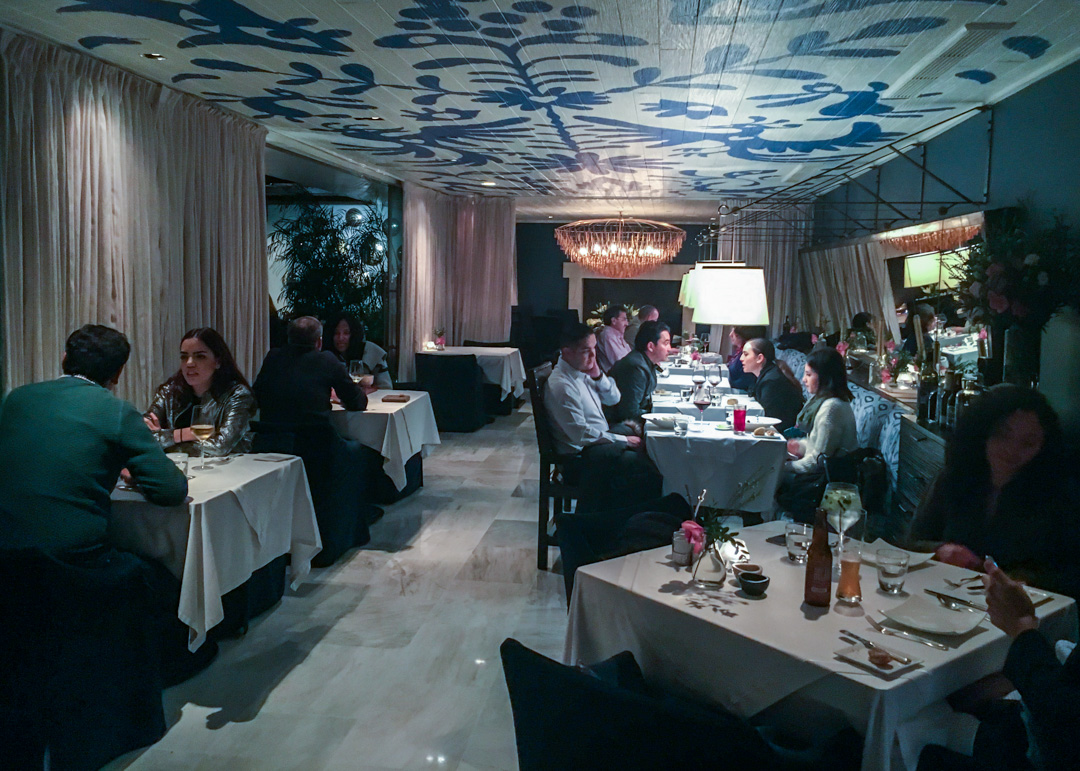 Make sure you try some of the local wines to pair with the Mexican-accented international cuisine, you'll be pleasantly surprised.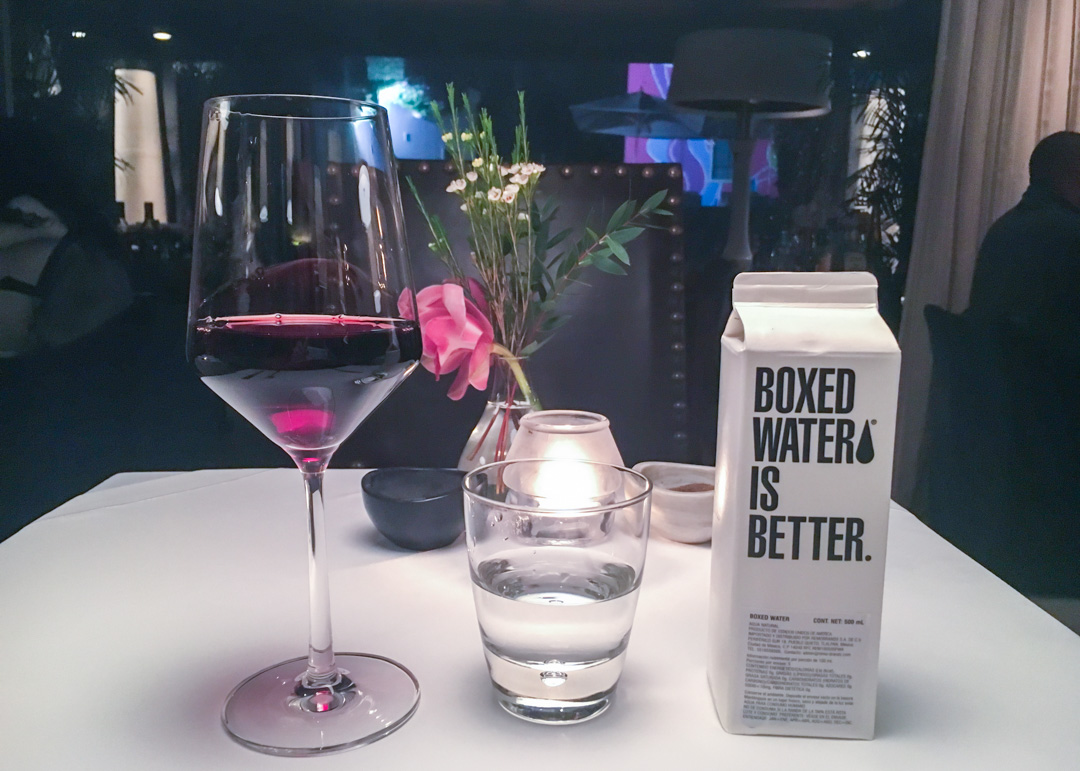 I went with an intensely flavorful barbacoa of organic artichokes, lamb broth and chickpeas, served with fresh tortillas…unbelievable.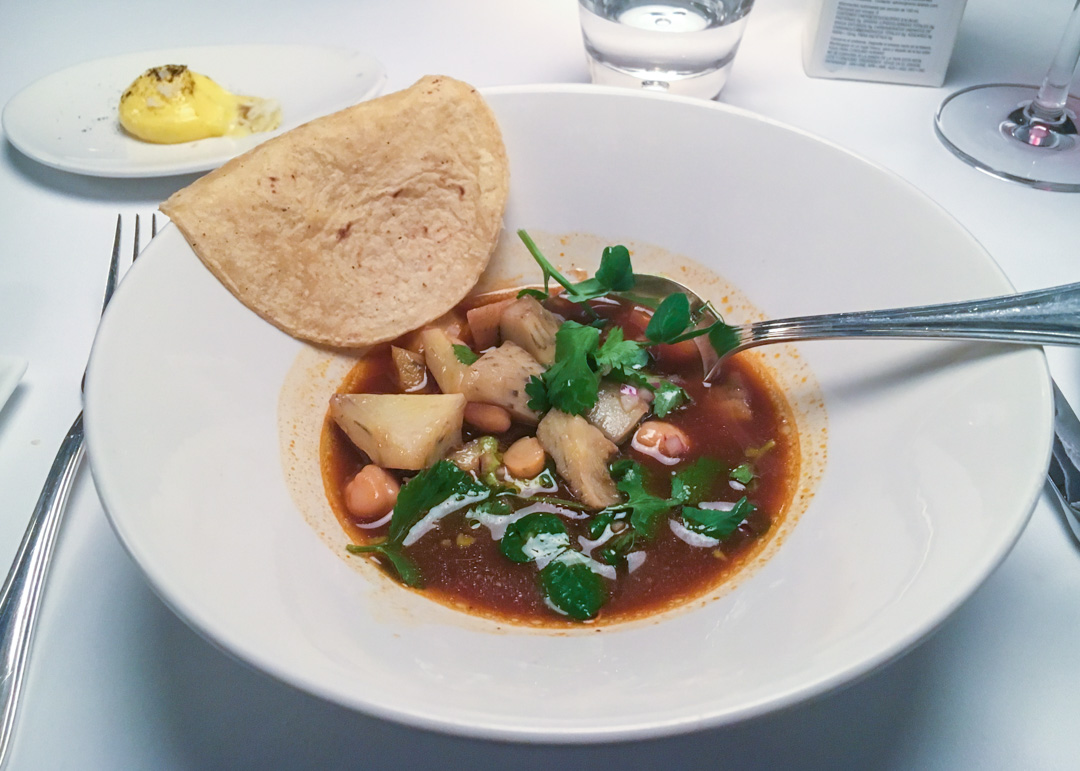 Dessert was the biggest surprise and again proves how talented Enrique is for making me fall in love with a potato as a sweet ending! It's one of their specialty – Baked sweet potato with pilloncillo syrup, pumpkin seed, cacao crumble and local cream…honestly one of the best desserts I've had in a while.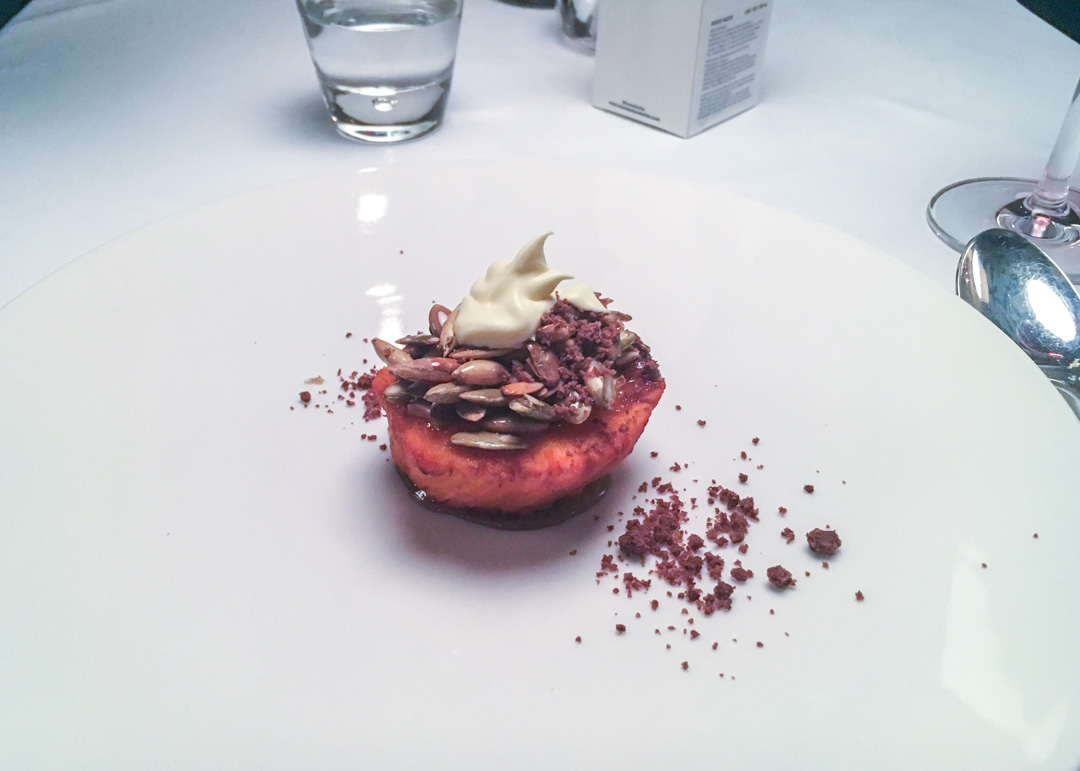 No need to say that the bill was a fraction of the one in New York, making this fancy meal even more delightful and the thought of coming back to San Miguel that much more enticing/realistic!