Dramatic coastline with plenty of fine beaches, gently rolling vineyards, sapphire blue ocean vistas, and iconic Table Mountain towering above it all, Cape Town is the topographic dream of the world's grandest metropolis. As I stood and admired the view from Lion's Head, one of its many mountains, I fell for the incredible scenery as much as for the scattered cultural and historical wonders its curves concealed.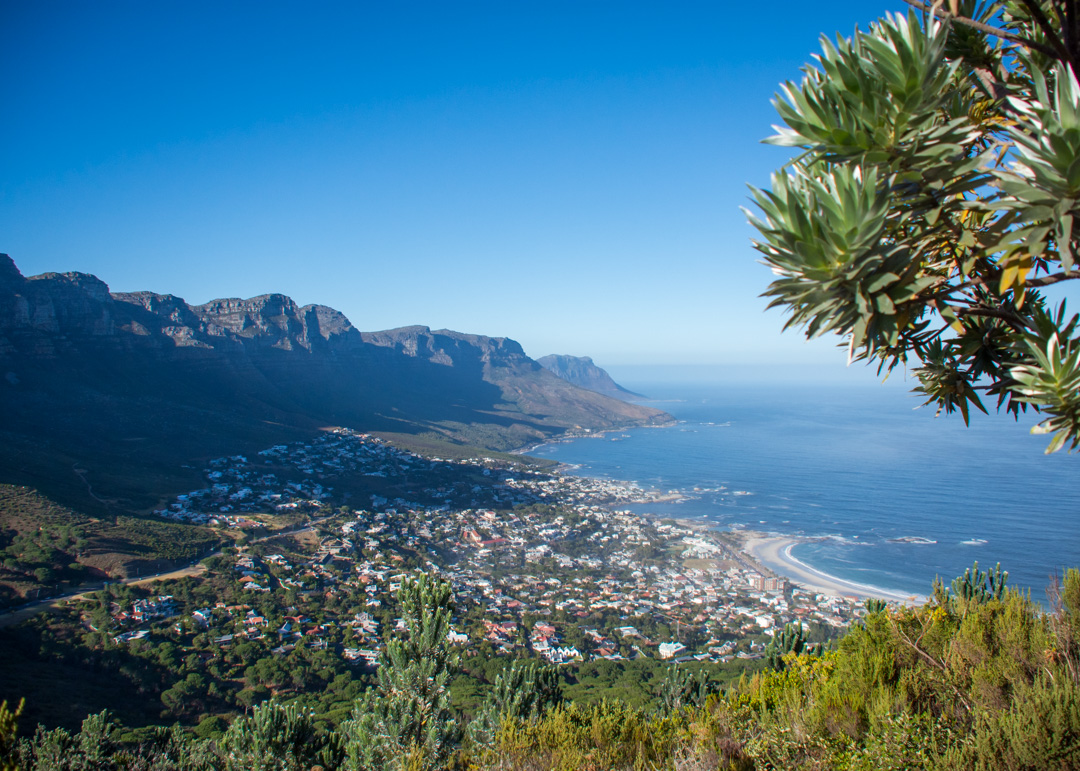 What makes South Africa's "Mother City" so attractive to travelers is the sheer proximity of so many diverse and exhilarating things to do. In a single day you could visit Mandela's former cell, sip wine surrounded by beautiful vineyards, hike up Table Mountain, get a tan on a gorgeous beach, and enjoy world-class cuisine in between. What's not to love?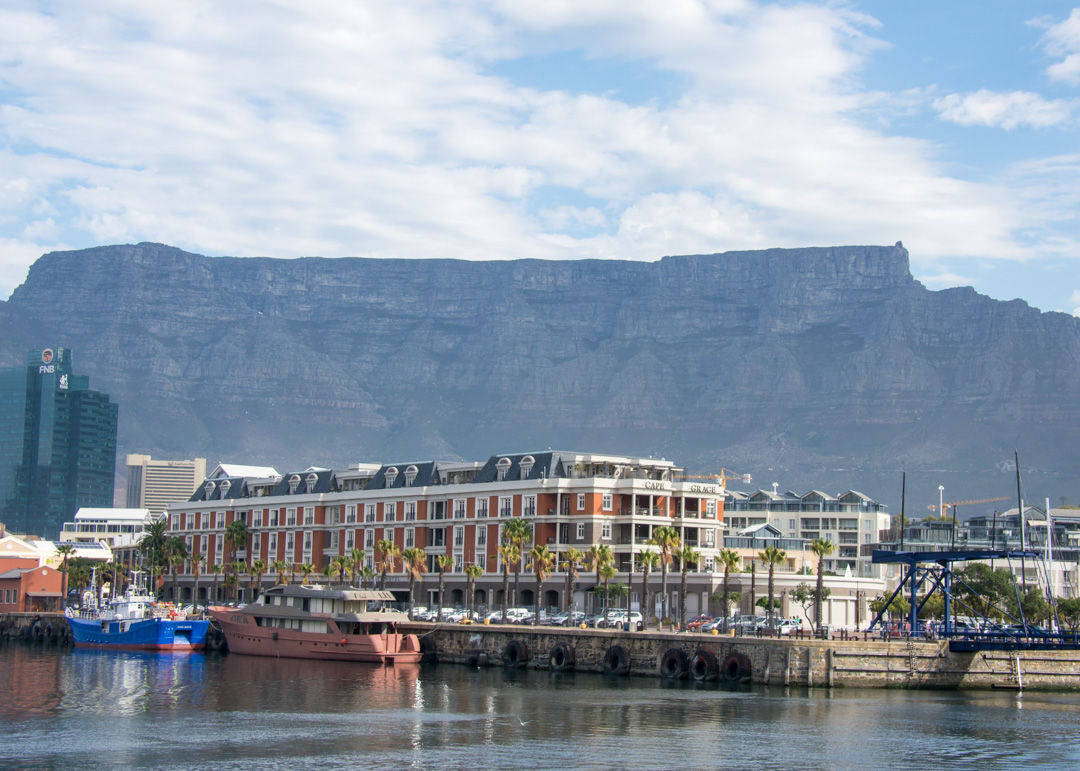 The V&A Waterfront (for 'Victoria & Albert') is a popular starting off point with main hotels, shopping, and entertainment within a small area (meaning it's packed full of tourists). Definitely worth a stroll on a sunny day where you can stop by Nobel Square to see statues of Nelson Mandela and other South African Nobel Prize winners.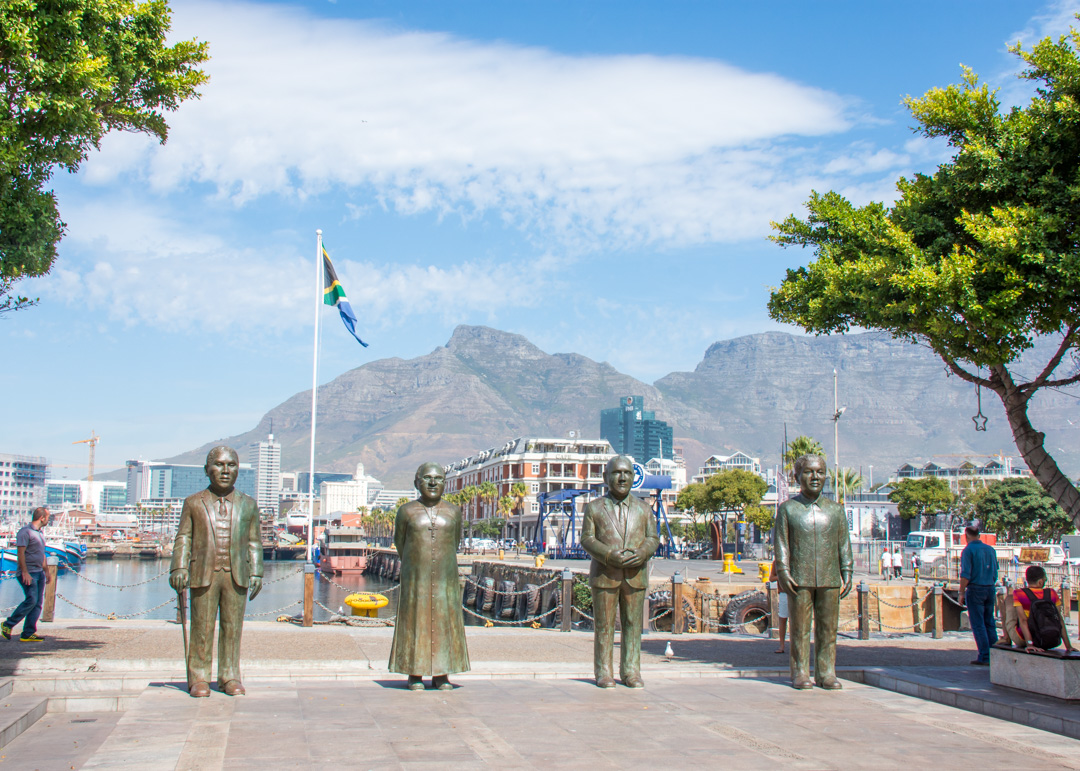 Three excellent markets will take care of your shopping needs, my favorite being the Watershed where you will find the best of local design and craft.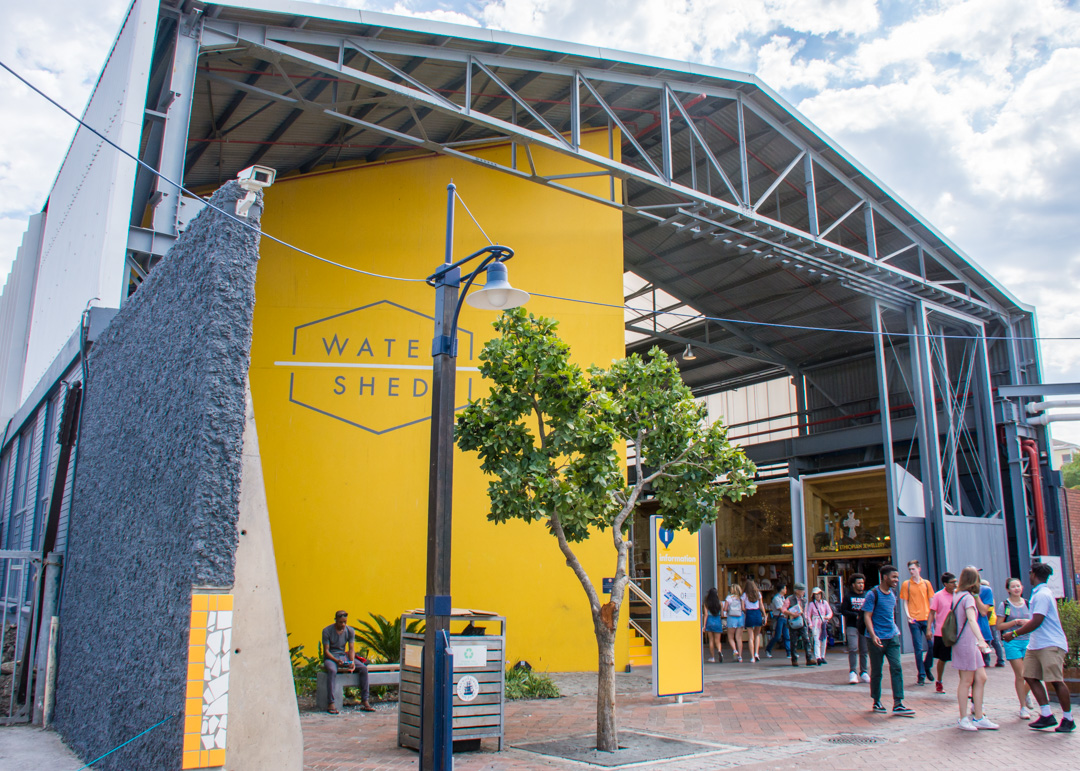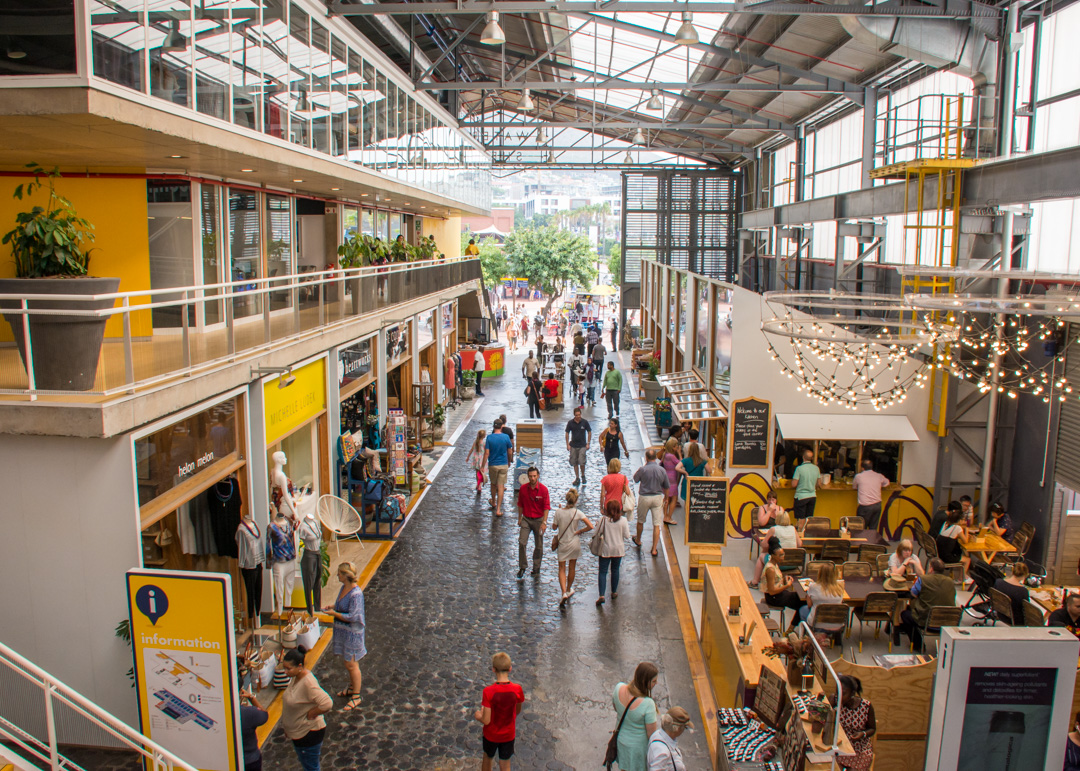 With over 150 shops, you'll find everything from leather bags to handmade toys to ostrich-egg earrings and a lot of stunning decor for your home (so save some room in that luggage!).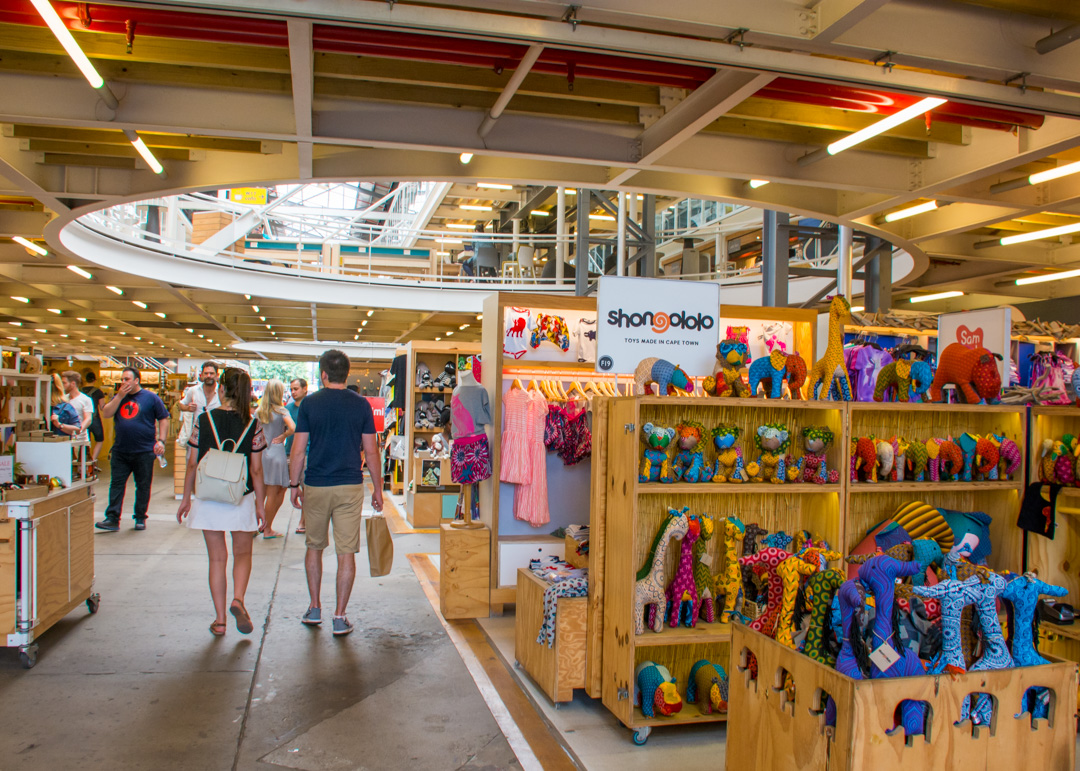 Your eyes won't miss the latest opening on the waterfront: The Silo Hotel. Cape Town's latest luxury hotel is a sight to behold, housed in a former grain silo building and sitting atop the recently opened Zeitz MOCAA Museum.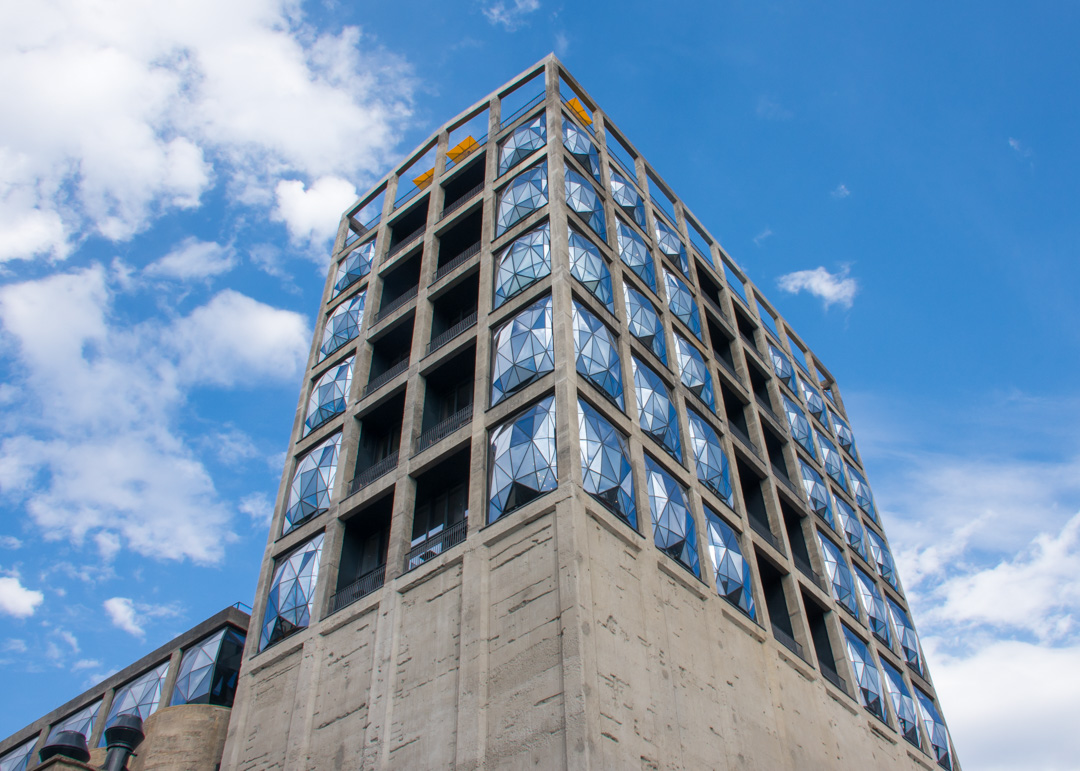 Every floor boasts stunning views of Cape Town through the 5.5m high pillowed glass windows, whether you're sipping a glass at the stunning Willaston Bar…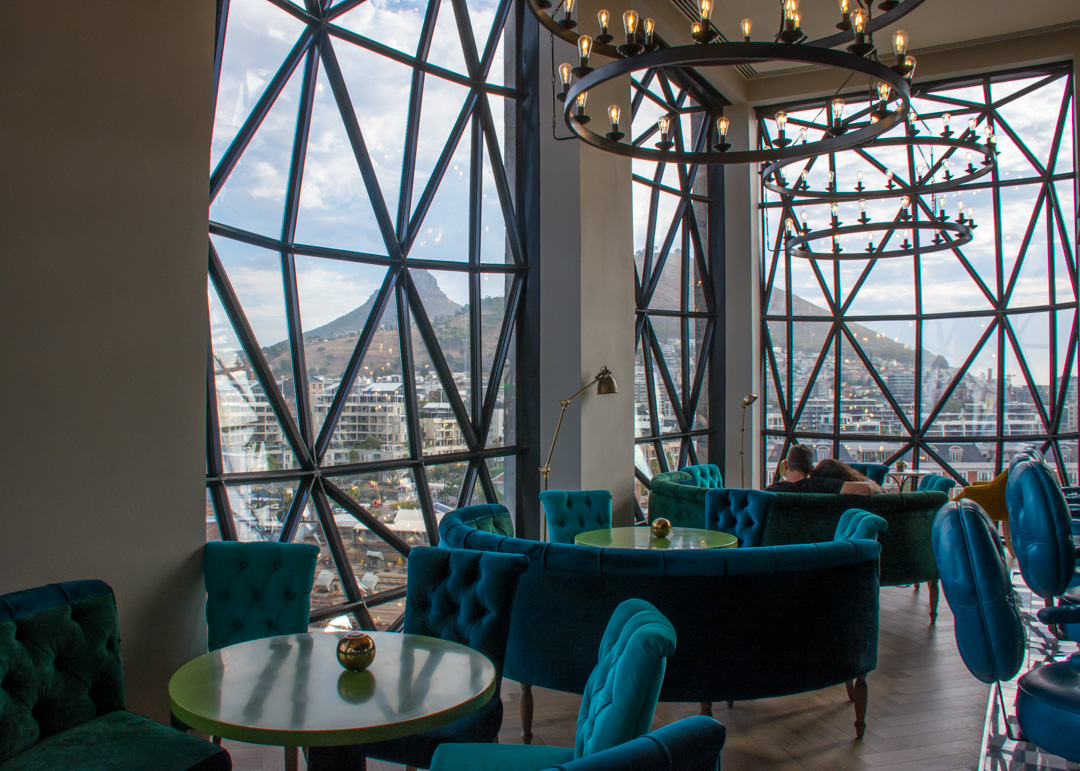 …or soaking in your claw-foot tub.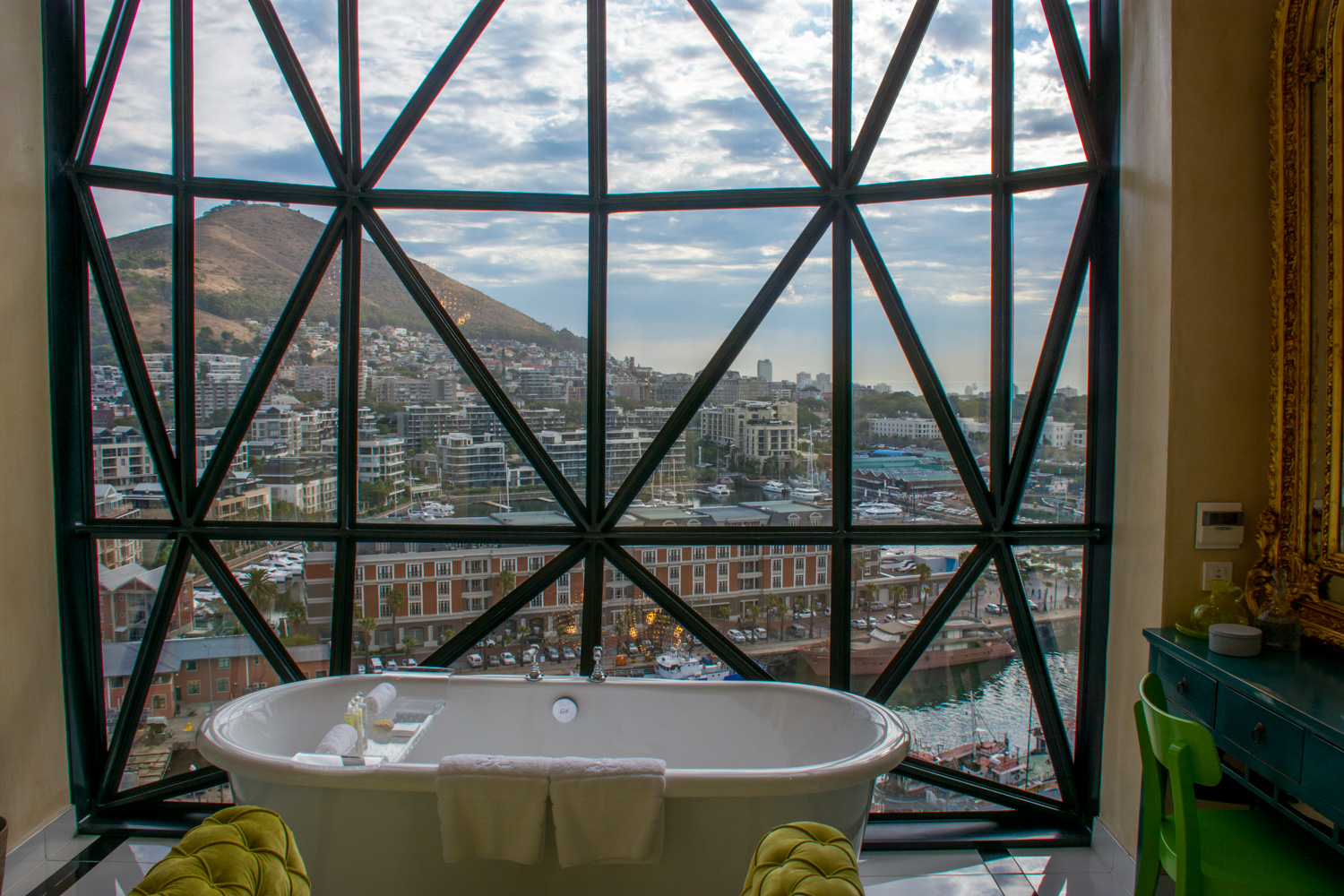 It's the rooftop terrace and its 360-degree view though that sold me. Is this the world's most spectacular view from a hotel terrace? Possibly…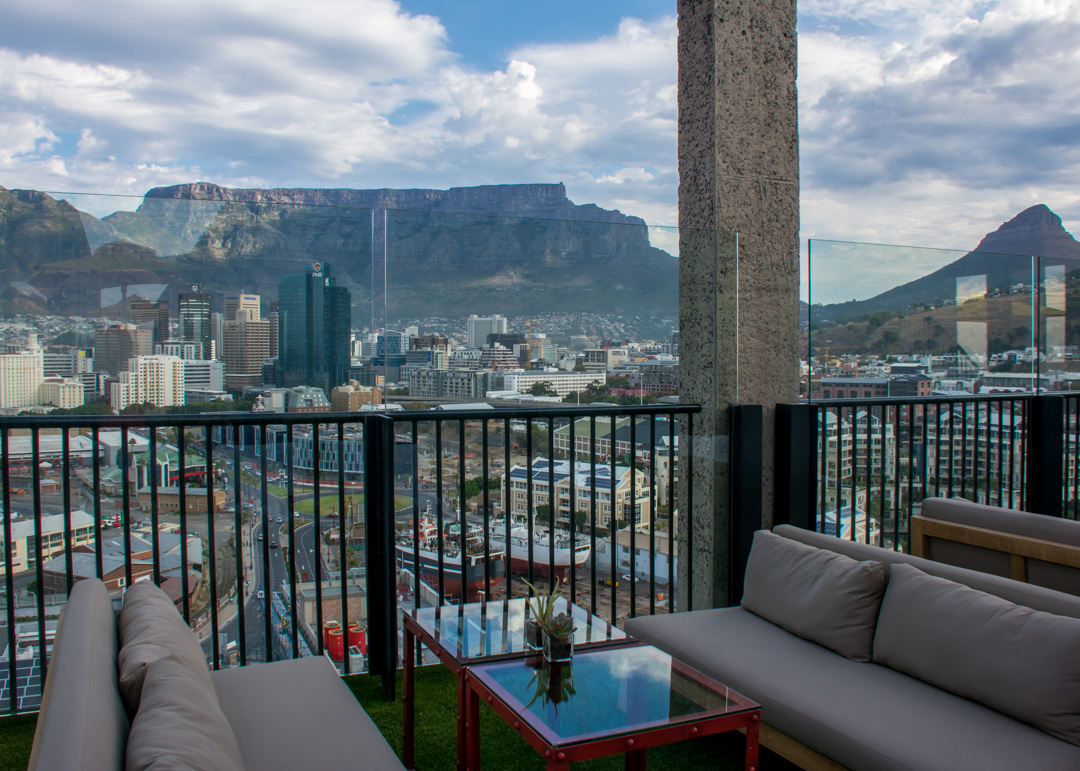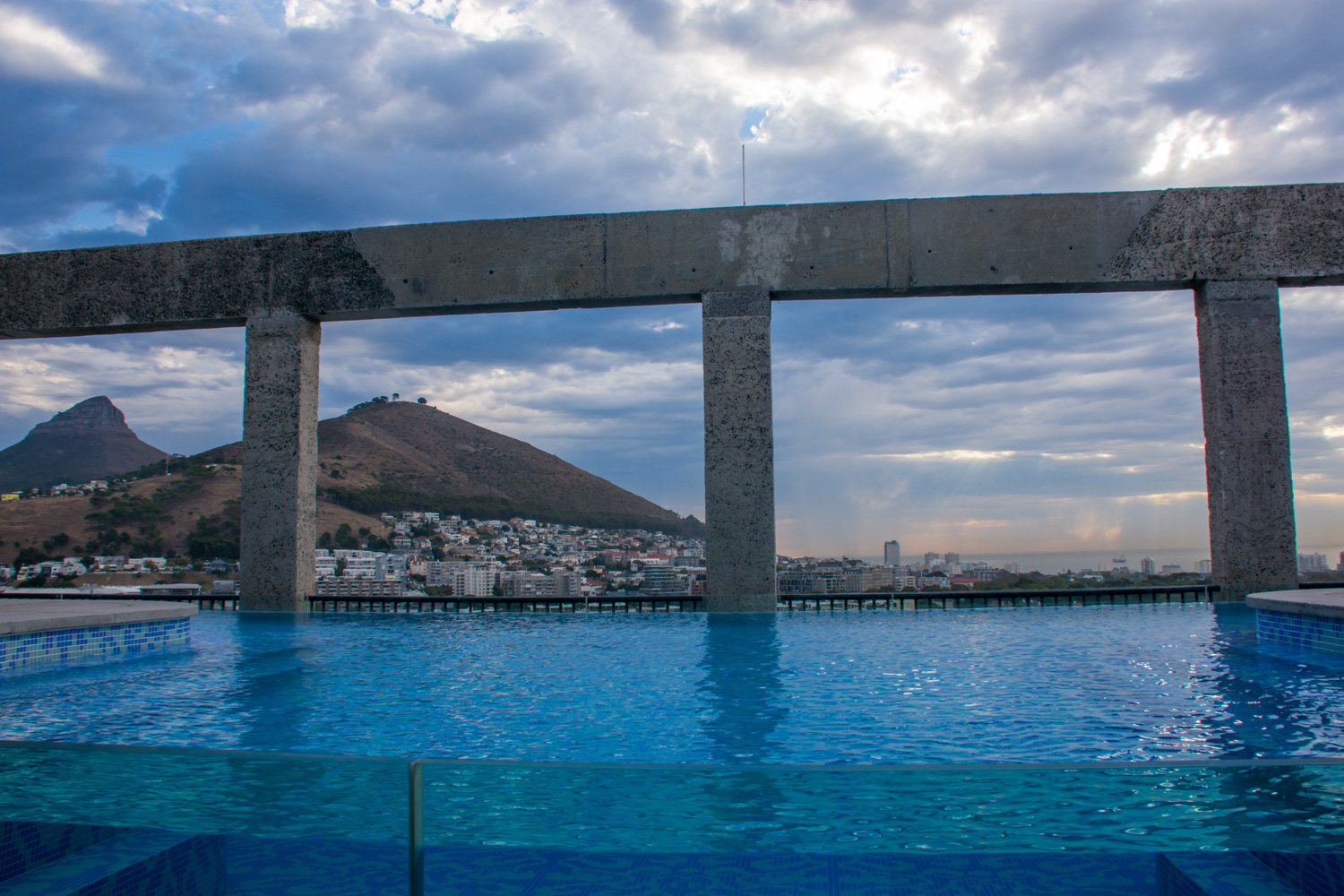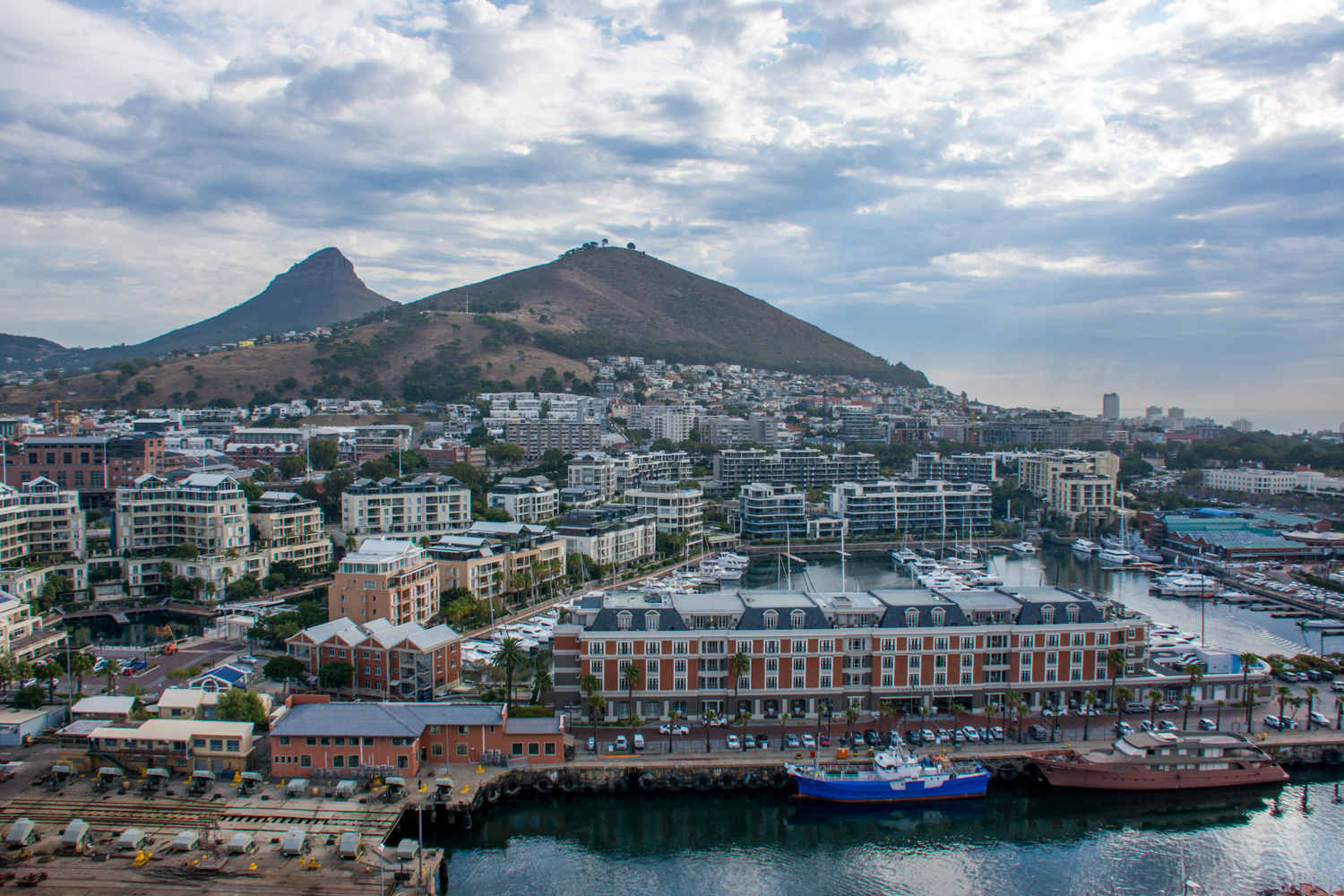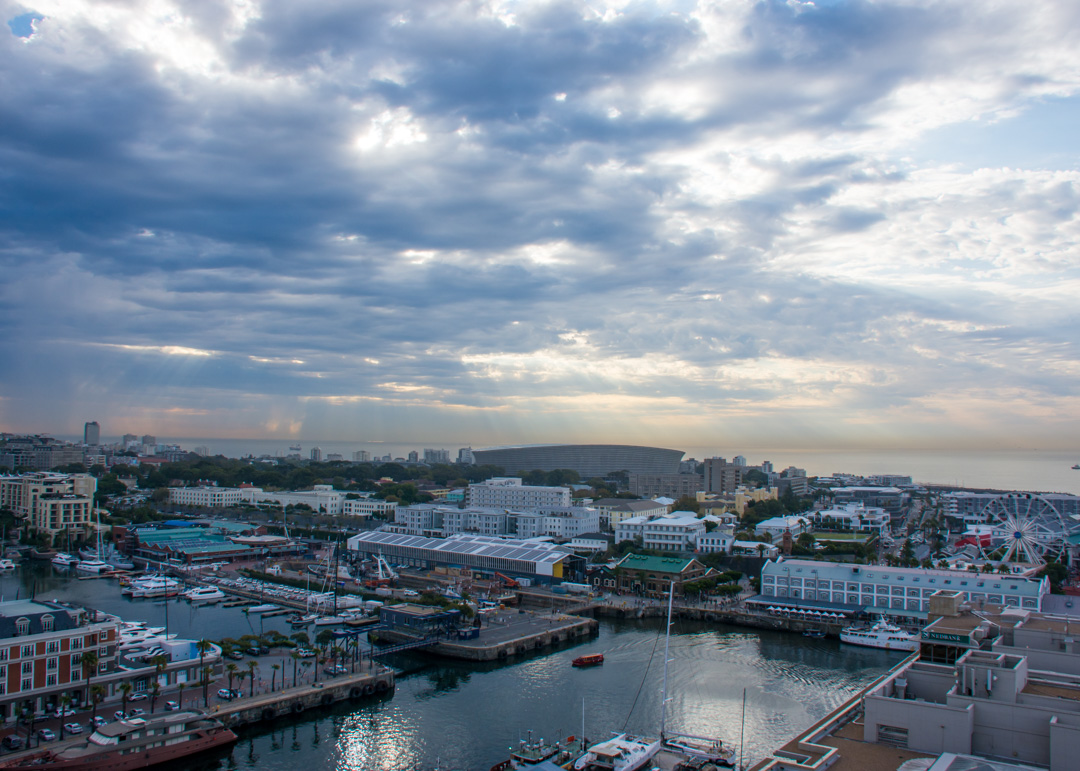 Back down, if you need a bite with a bit of sand between your toes, head to Grand Africa Café & Beach just a short walk away.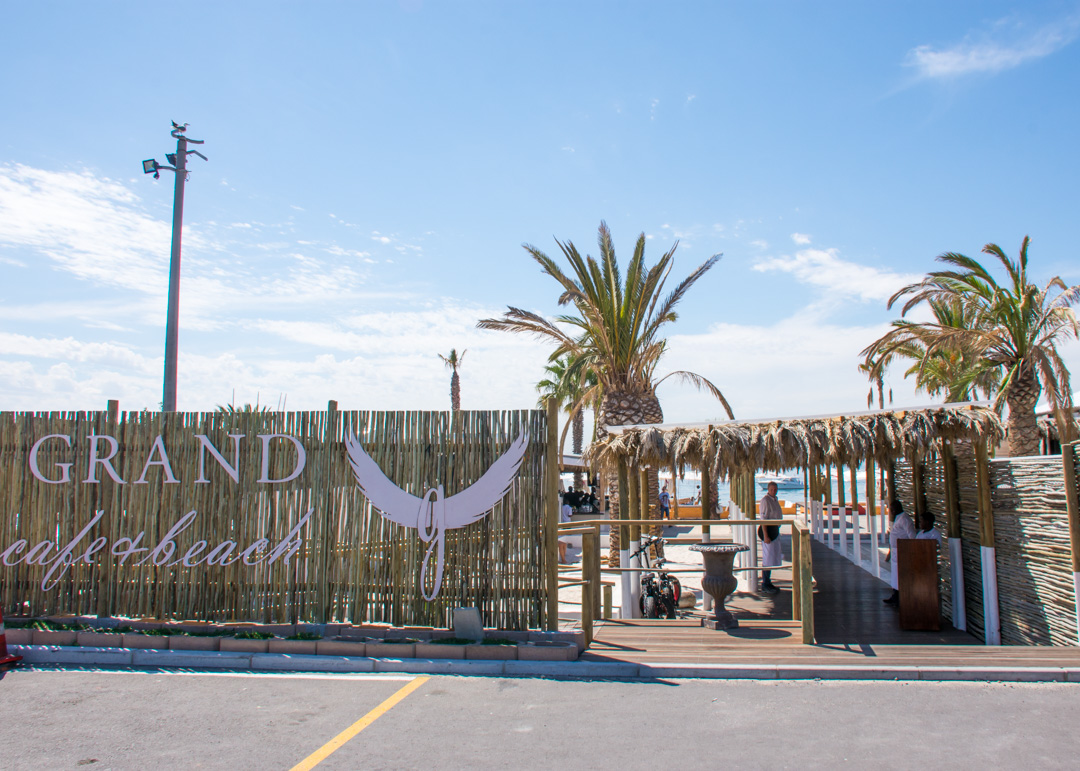 A private man-made beach with two bars and a wooden deck, the busy spot is perfect for a casual meal with a worldly Riviera feel.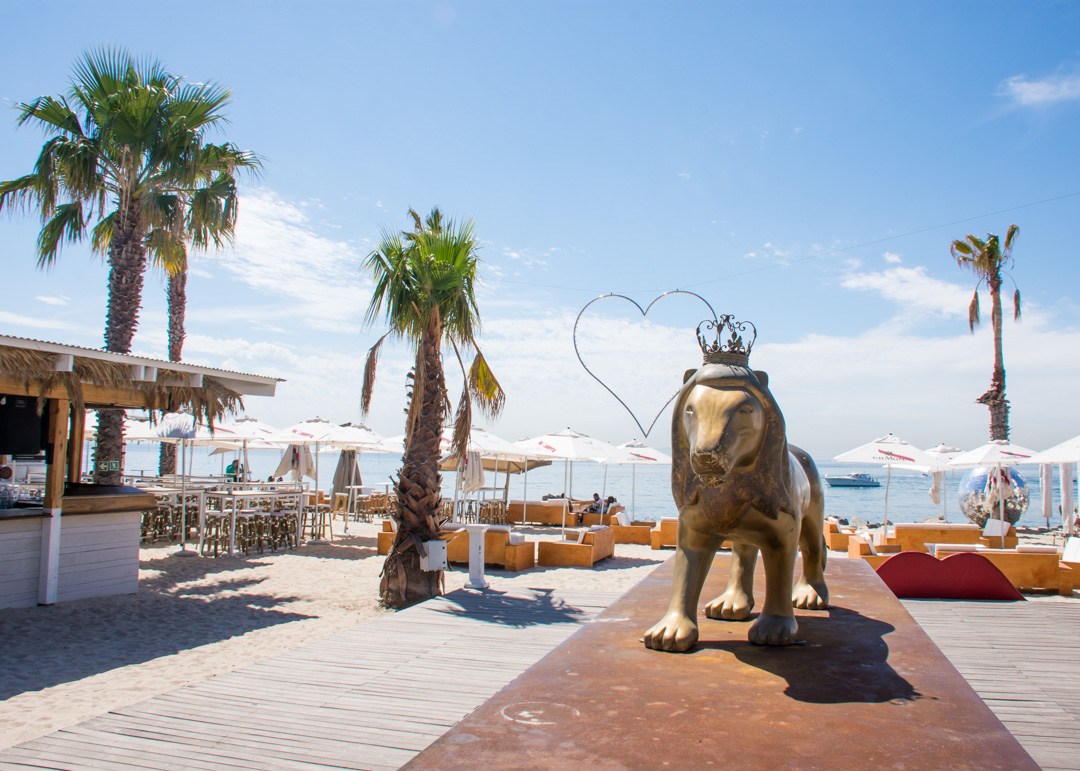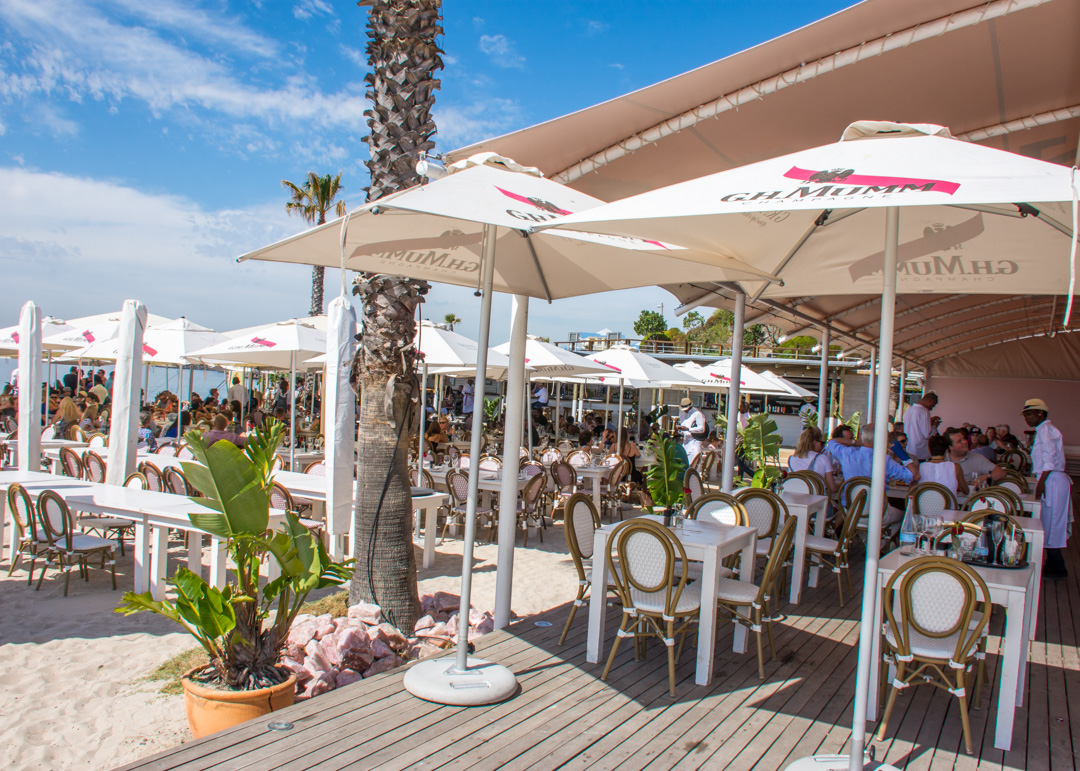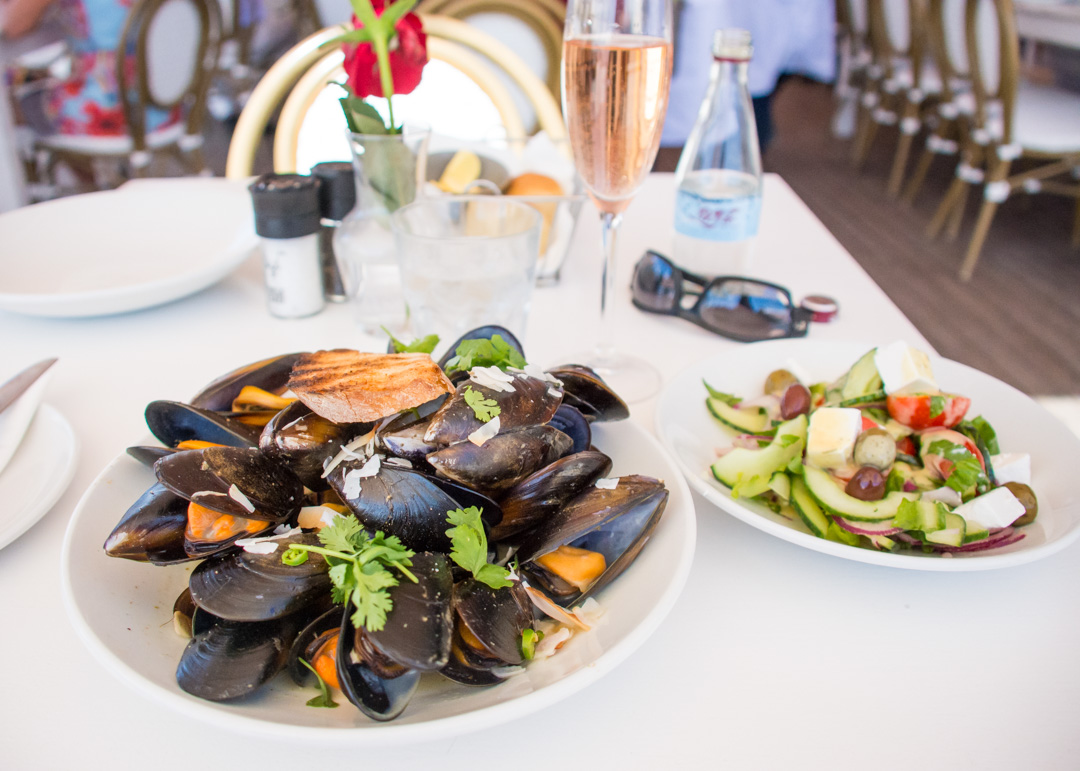 Leave the water behind and head inland towards the center of Cape Town until you spot the technicolor spectacle that is Bo Kaap.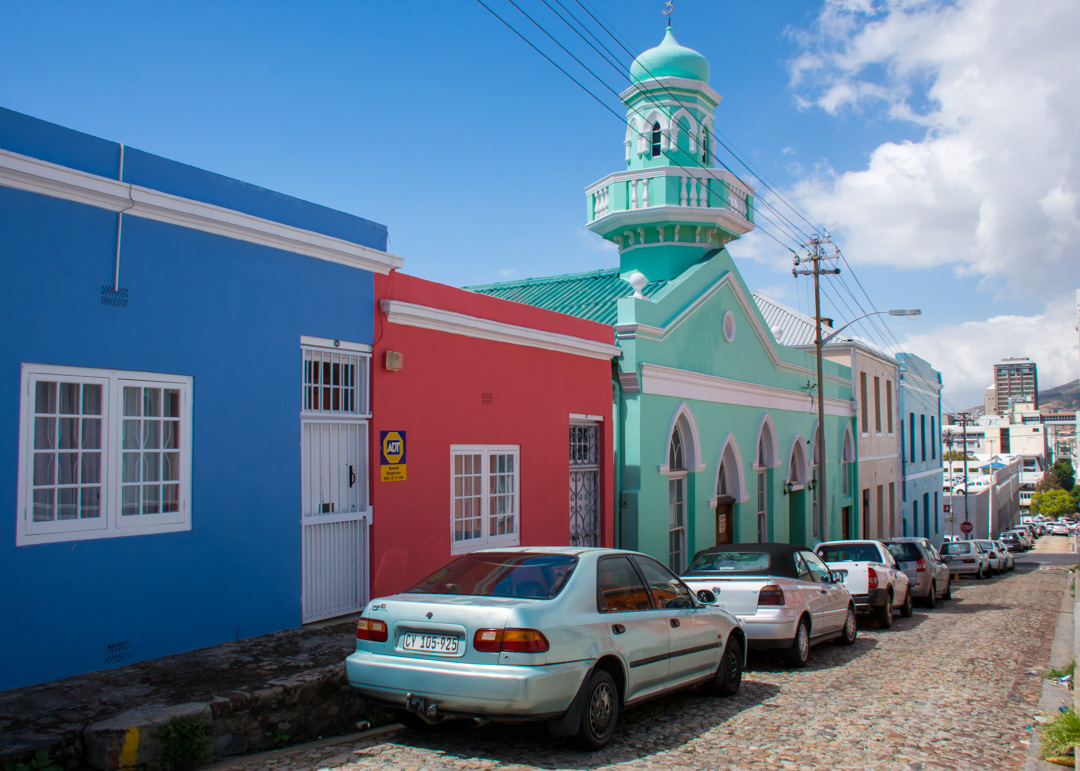 Formerly known as the Malay Quarter, Bo Kaap is famous for its cobble stoned streets lined with brightly painted 18th century cottages, making it one of the most unique neighborhoods in all of South Africa.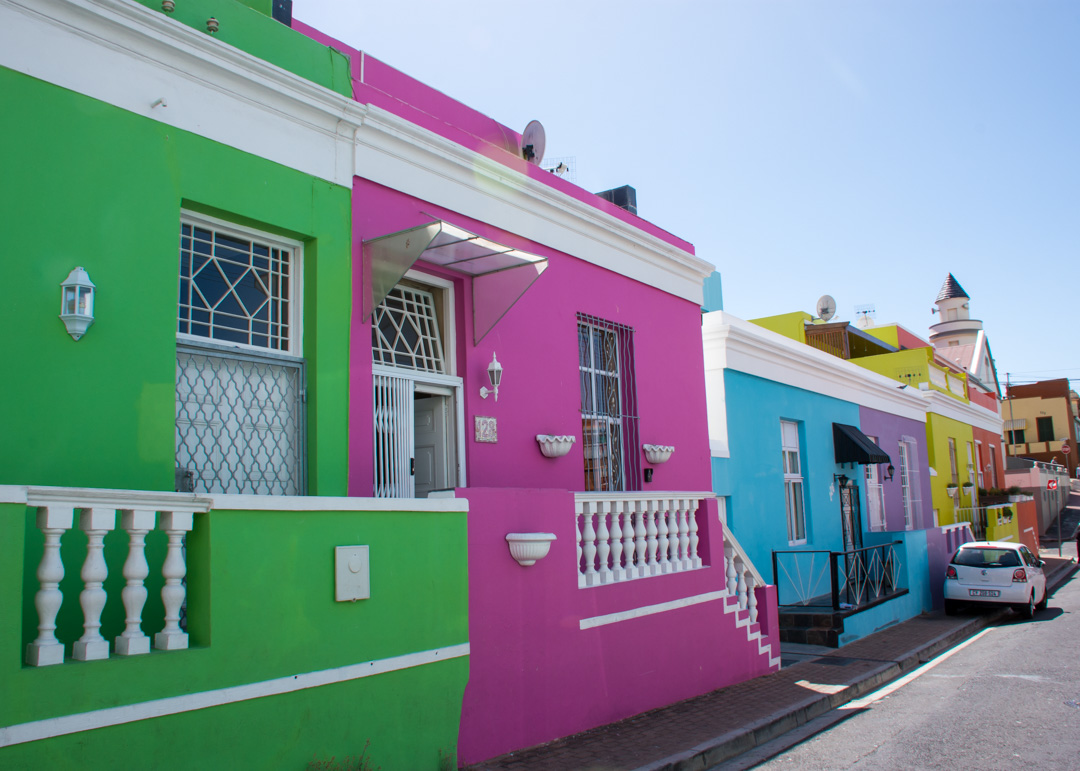 This township was where the Muslim community settled when they were brought to South Africa as slaves by the Dutch. You'll find traditional mosques, delicious Cape Malay cuisine, and an enduring Muslim culture as you wander the rainbow-colored streets.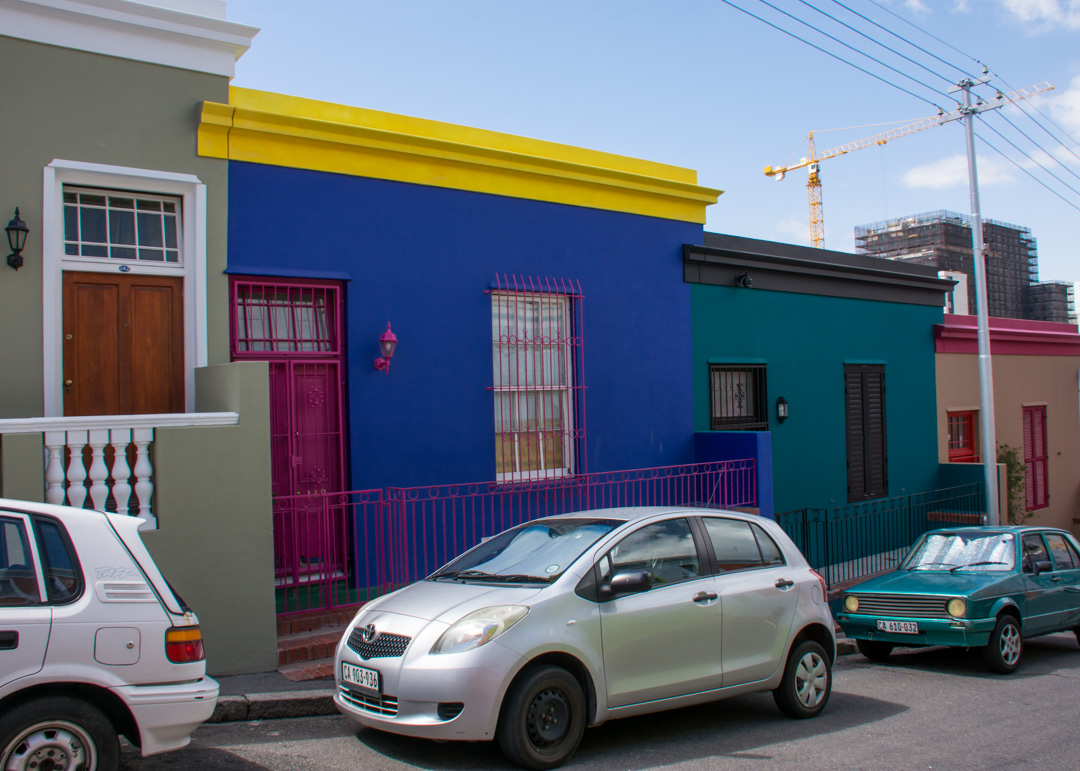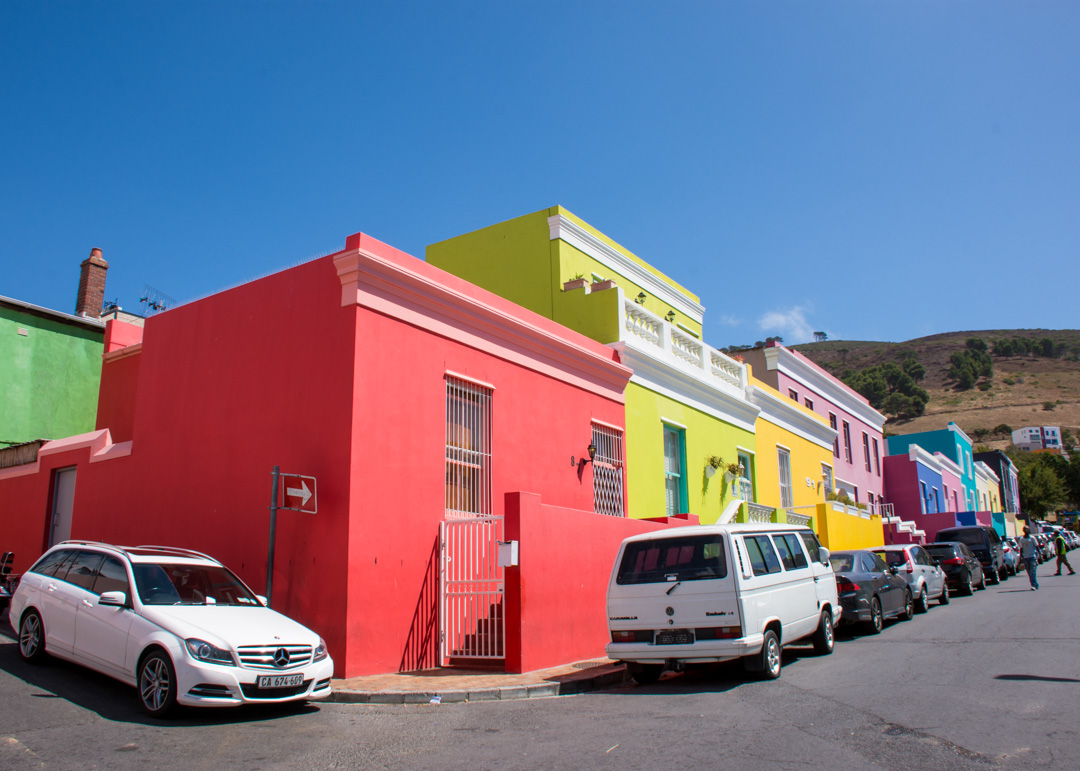 From there, simply walk down a few blocks to find yourself in the city center and ready to sample some scrumptious tapas at Chefs Warehouse and Canteen on popular Bree street.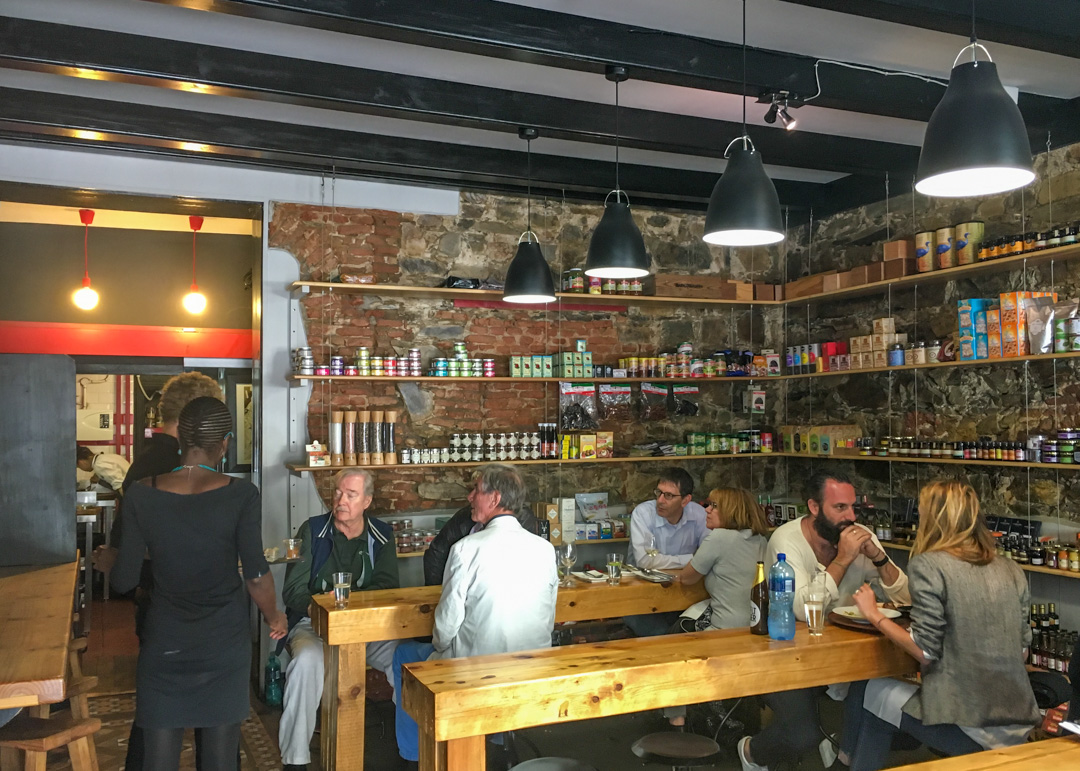 Part deli and kitchen store, its walls are lined with shelves filled with cookbooks, ceramic plates, and exotic spices.
One of my top places in Cape Town, it manages to be both casual in its approach and sophisticated in its presentation. Simply said, their tapas platter (a selection of tapas for two as shown below) is one of the best values in town and generous too, come hungry!
Black Pepper & Chilli Deep Fried Squid w Hoisin Dipping Sauce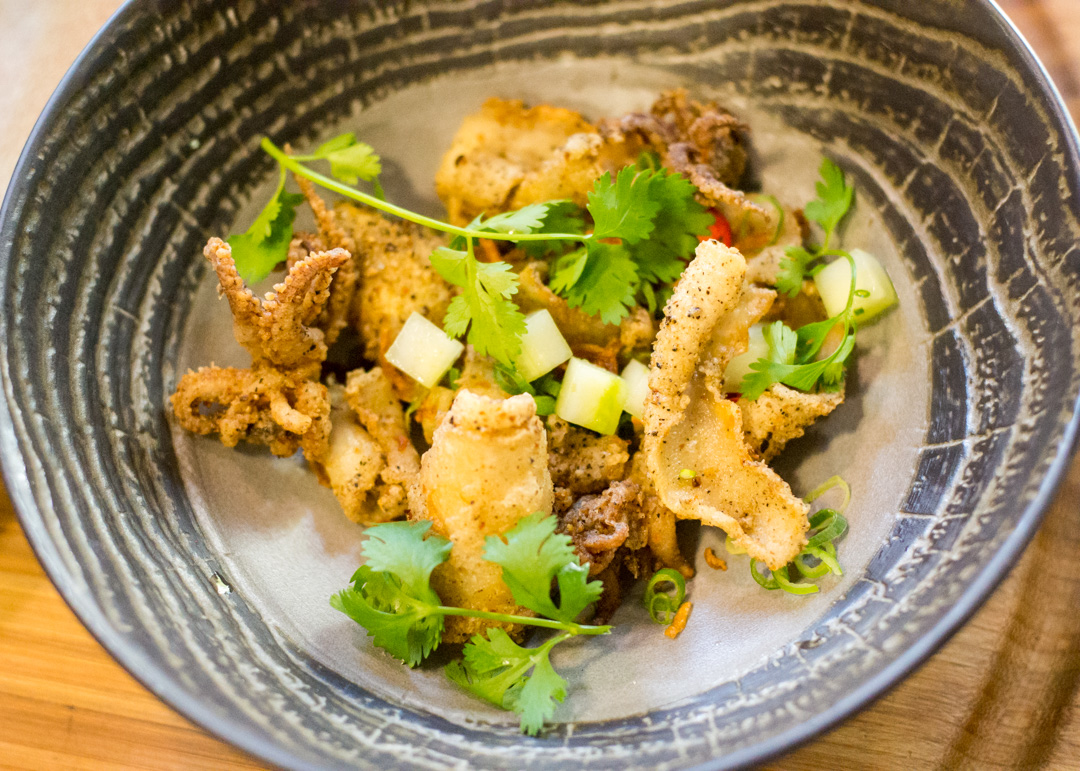 Tuna Tartare w Black Bean Salsa & Black Garlic Emulsion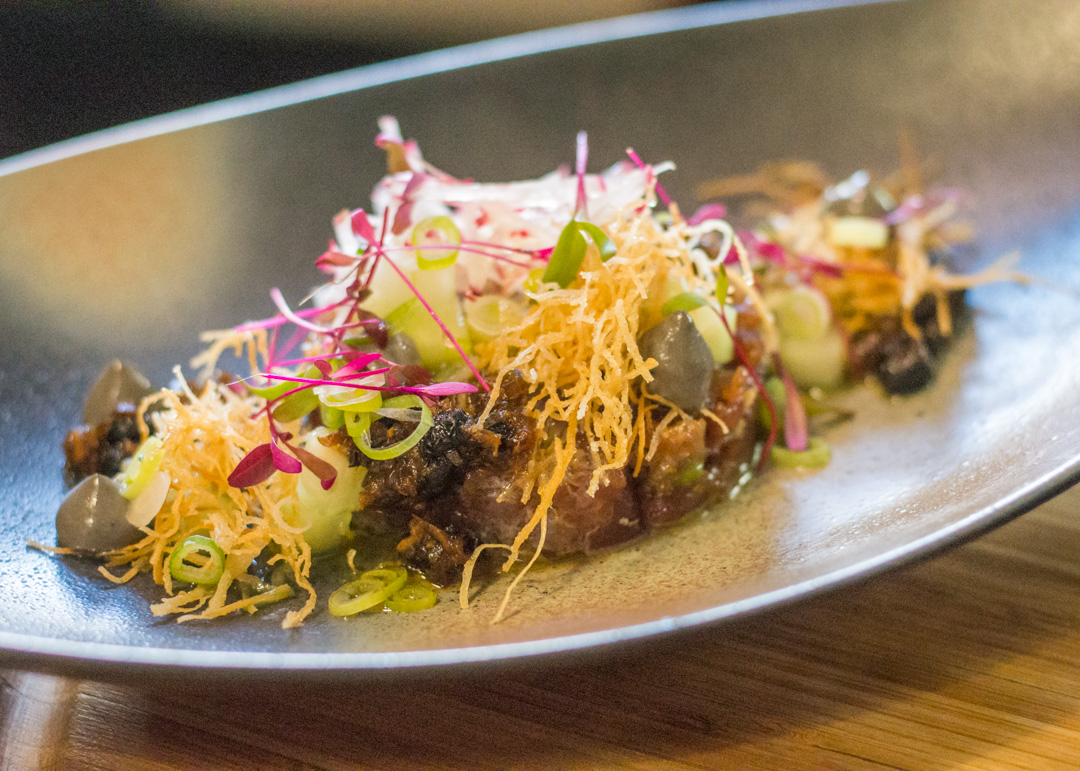 Lamb Rump w Tomato Ragout & Olives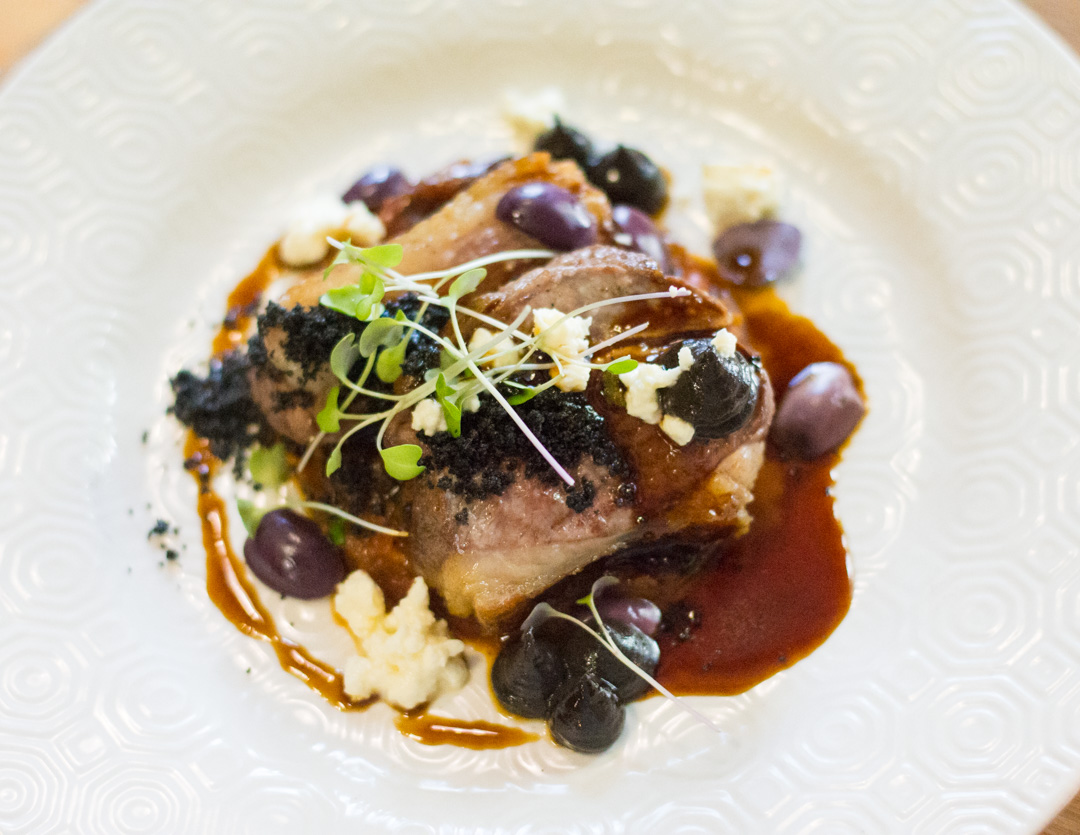 Walk off those calories by taking a stroll down to The Company's Garden, a serene park in the middle of the city. Take a seat to watch the locals go by for a while and make your way to the South African National Gallery at the end of the park.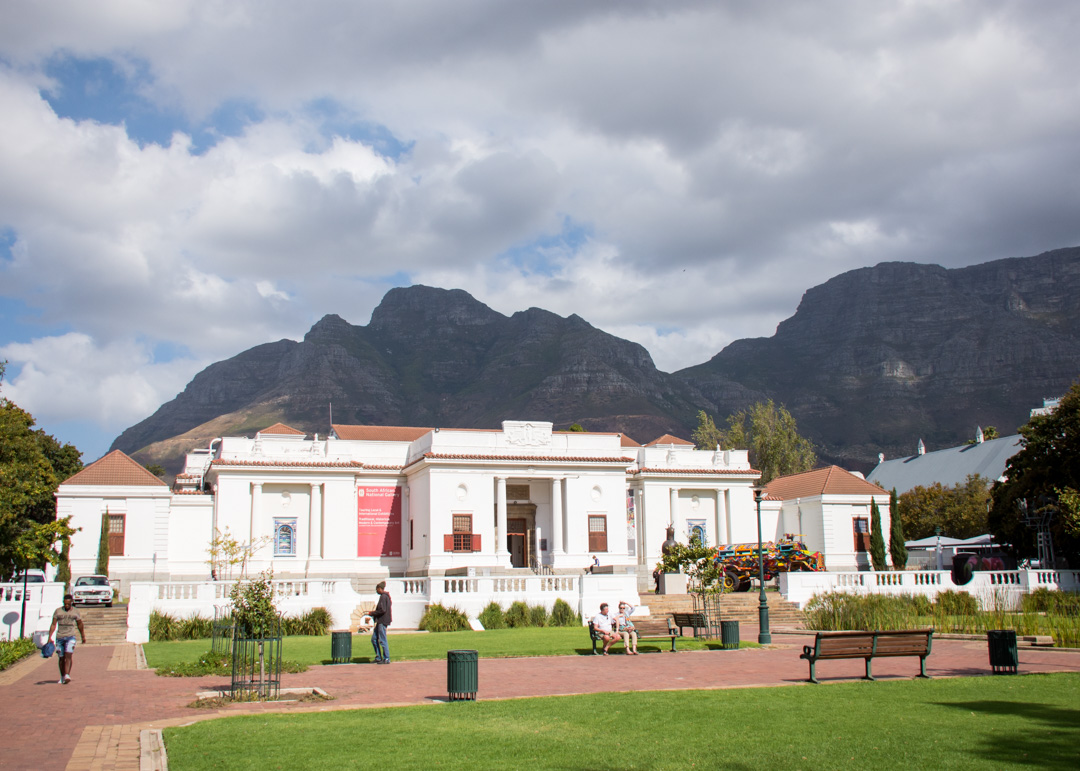 It has a fantastic collection of art ranging from old Dutch masters to contemporary pieces.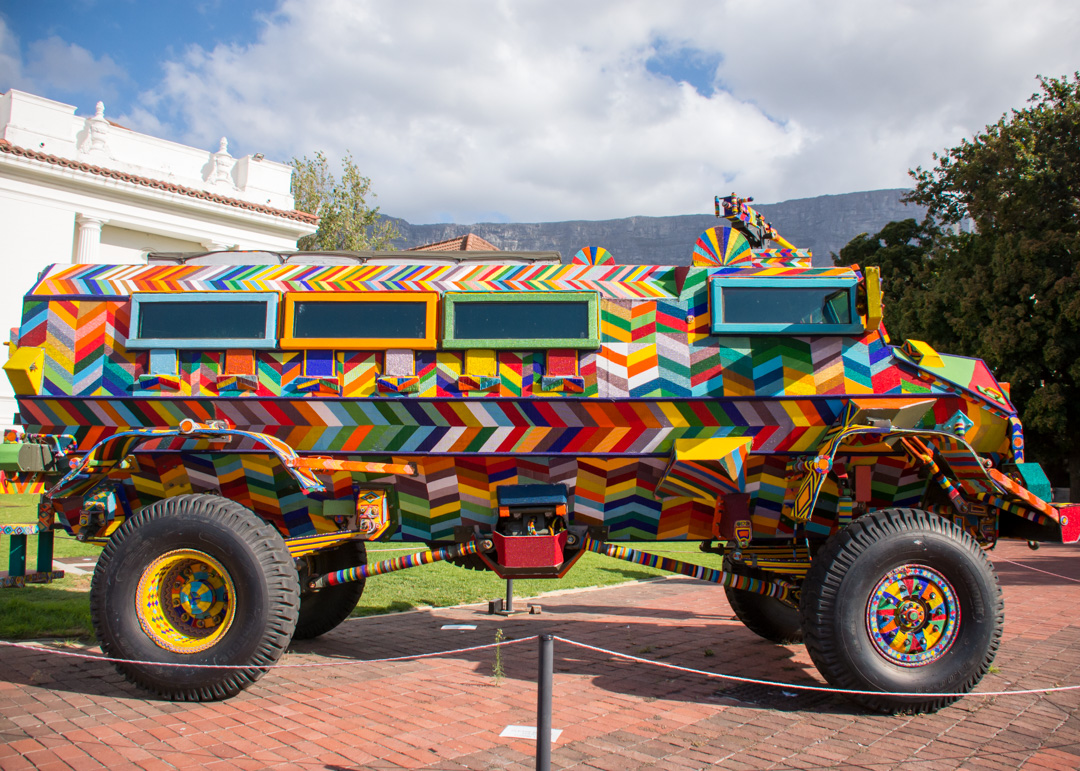 By now, you should have spent a decent amount of time admiring the mountains surrounding the city and itching to get up there. There's definitely no shortage of hiking trails around Cape Town though there are a few favorites if your time is limited. Besides getting to the top of Table Mountain (either by the power of your two legs or the cable car), a hike up Lion's Head will reward you with some of the best photo ops around.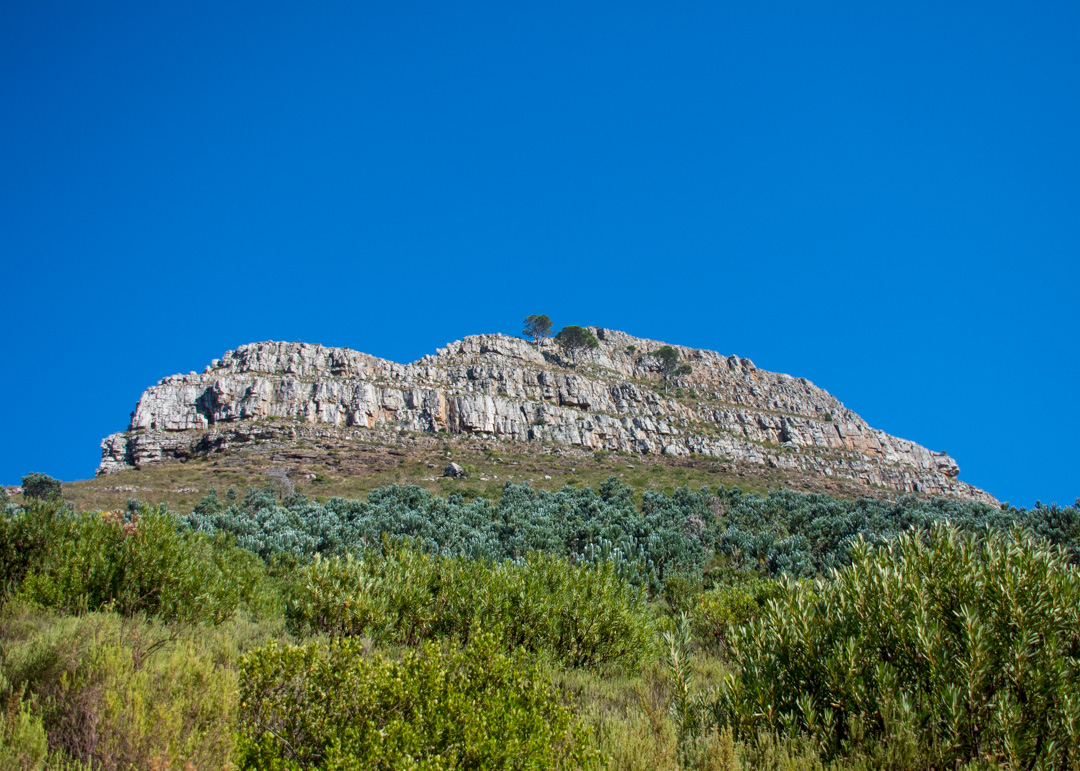 As you soar above the city, you'll get magnificent views far into the distance, here looking at the undulating spine of Signal Hill towards the waterfront.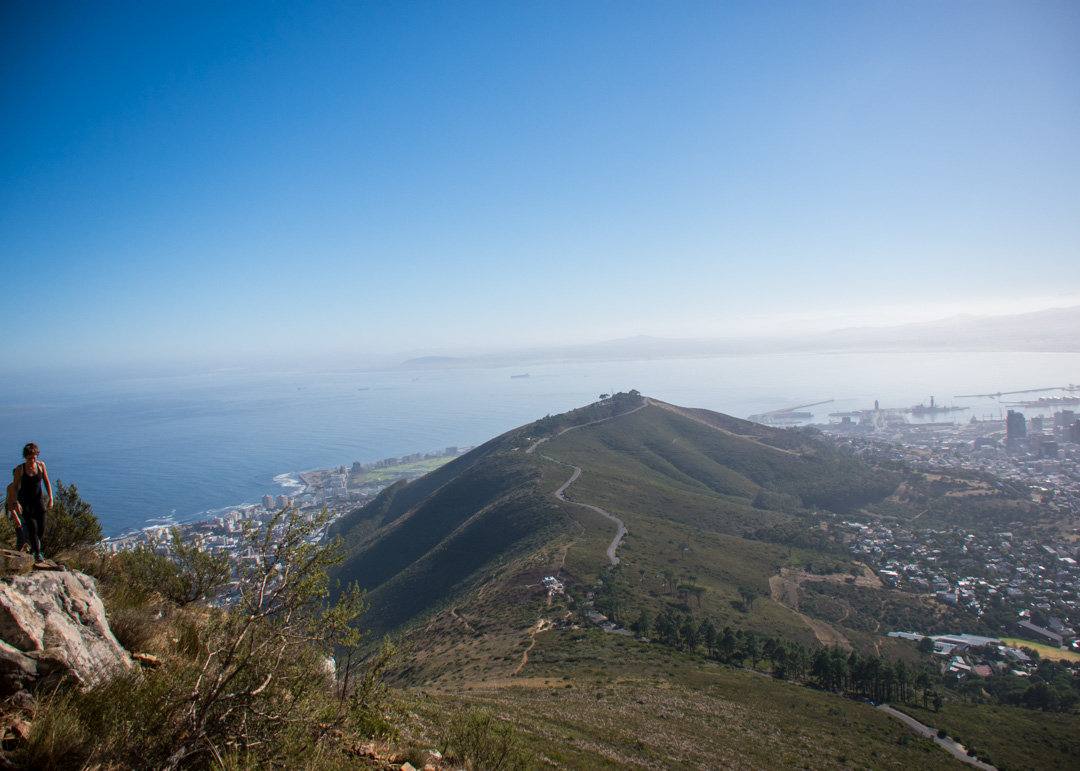 Turn the corner and you'll be able to spot the famous Robben Island where Nelson Mandela was imprisoned for 18 years.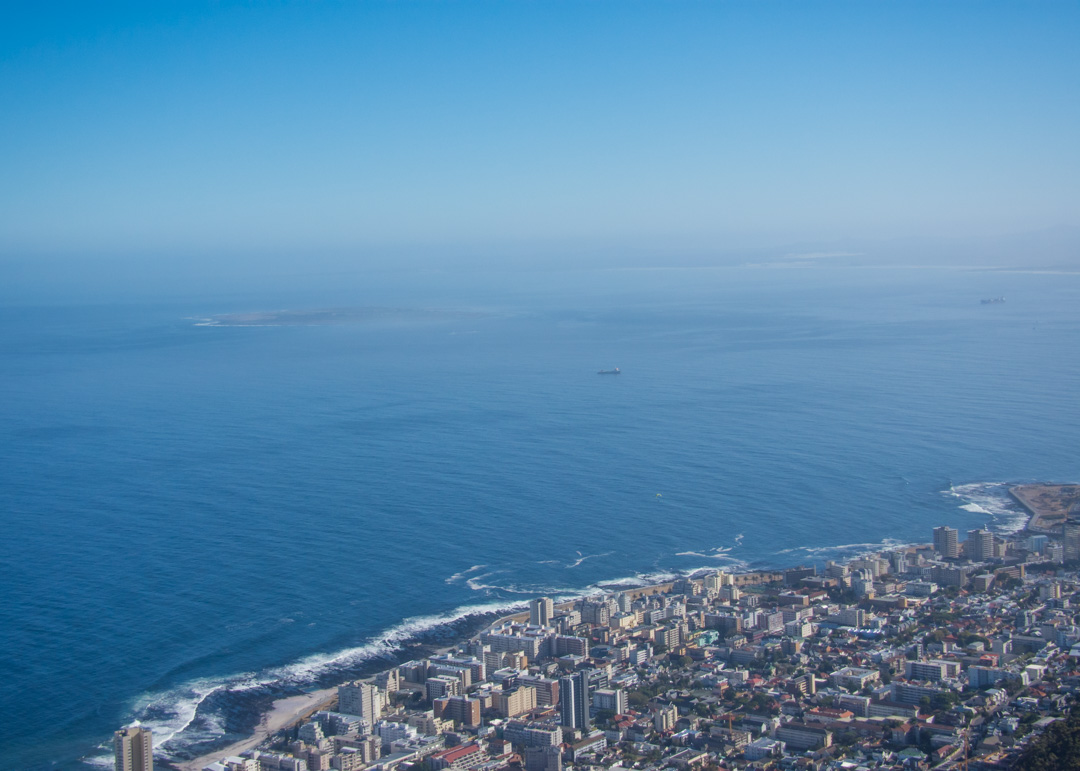 The slow pace of the uphill walk and fewer crowds than on Table Mountain also means the chance to observe some of the local flora and fauna…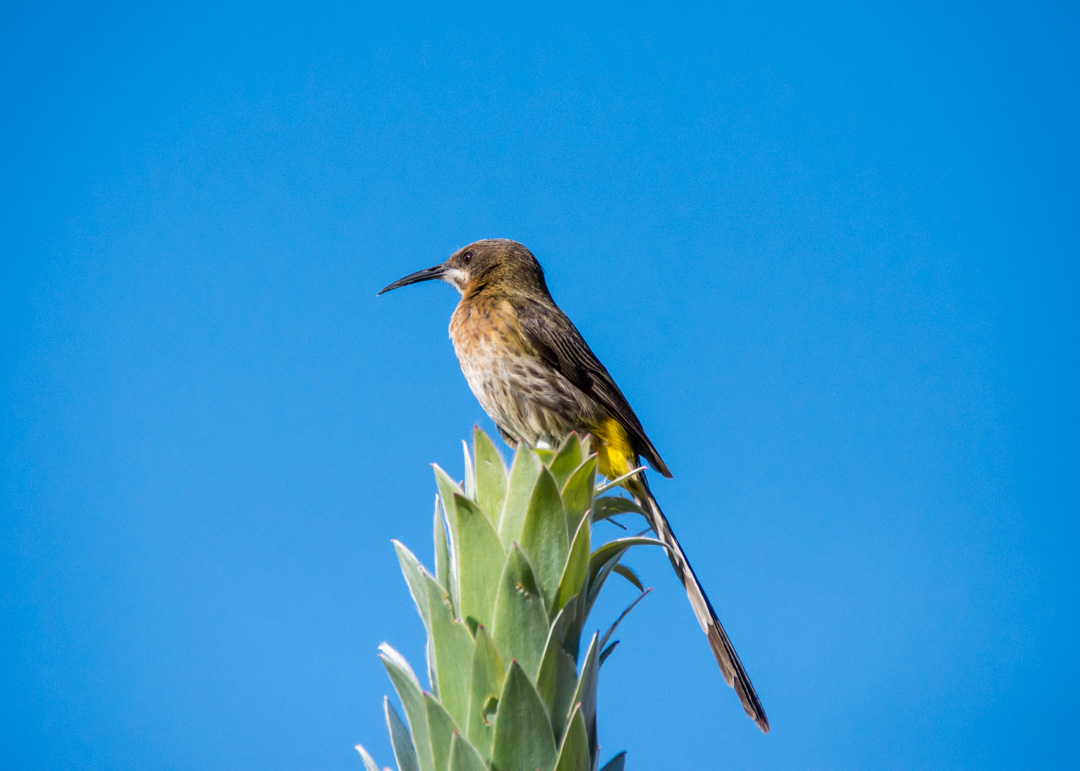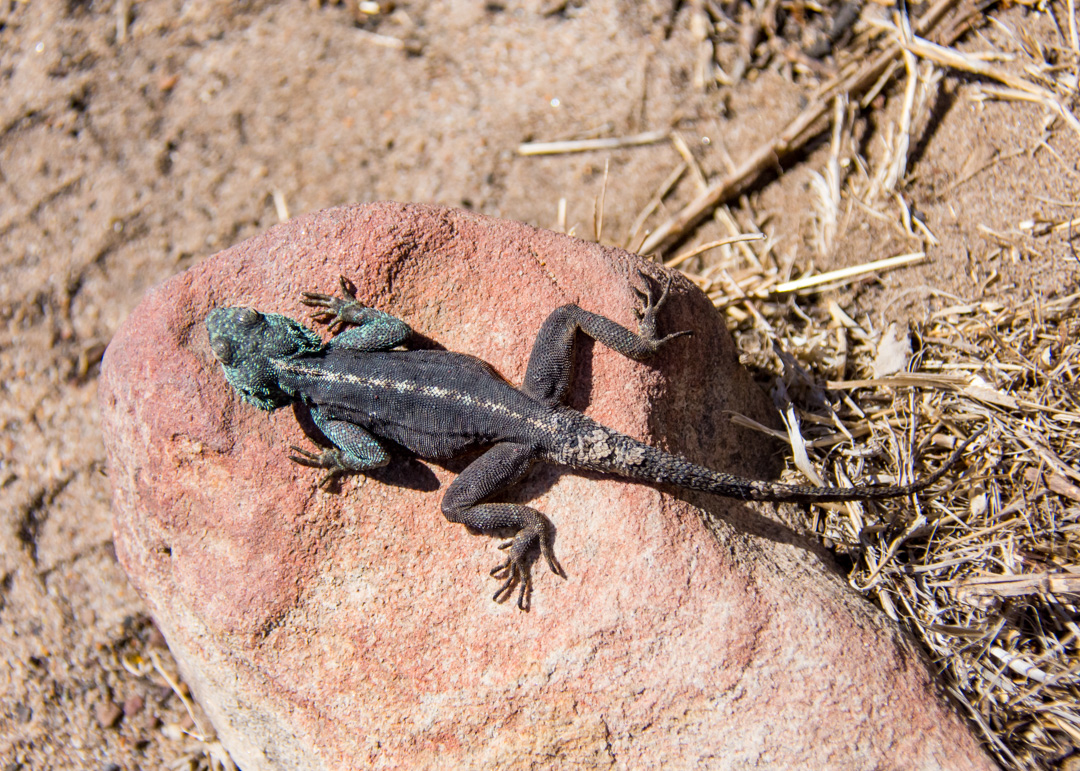 It's worth doing a bit of research (or going with a local) as Lion's Head hides a few caves with spectacular views, often just a short walk away from the main path.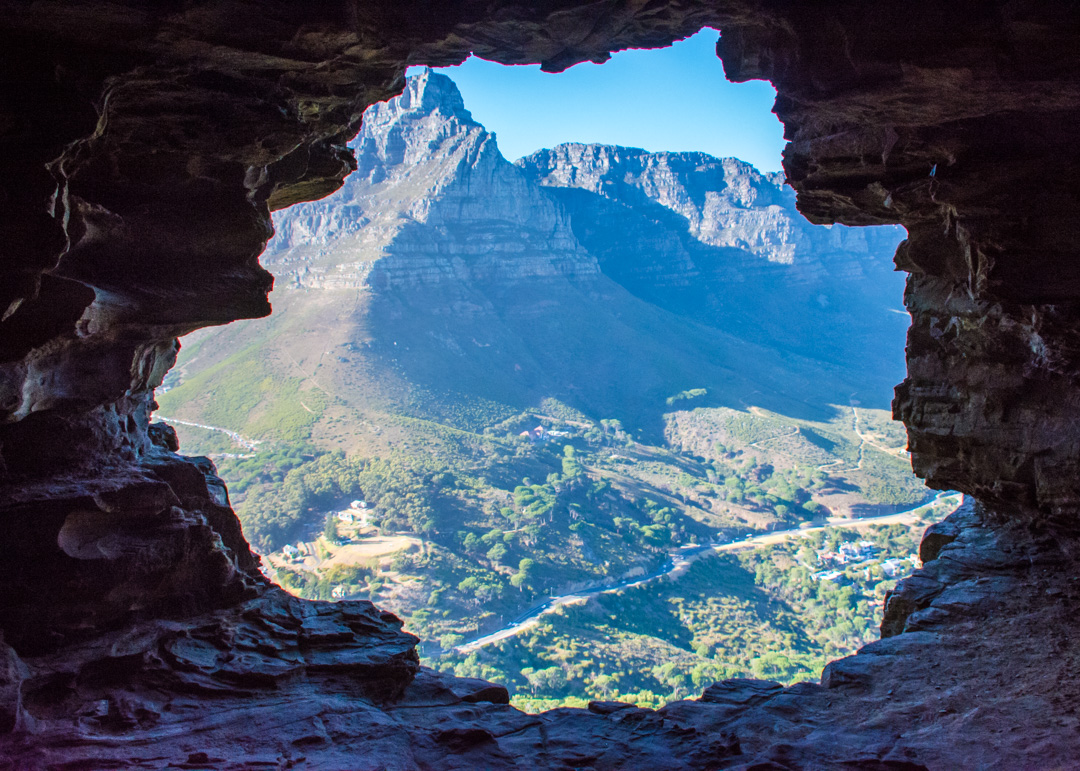 You'll get a good view of Table Mountain on your way down…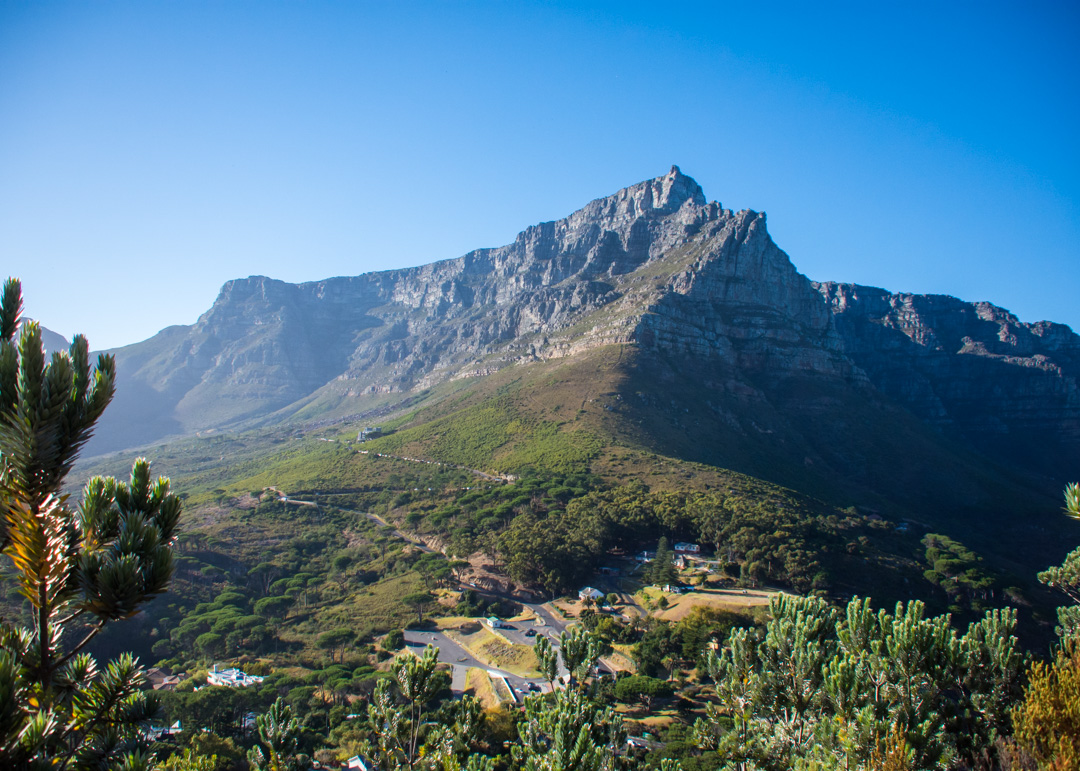 …and make a stop at the parking lot on Signal Hill for the obligatory framed photo op.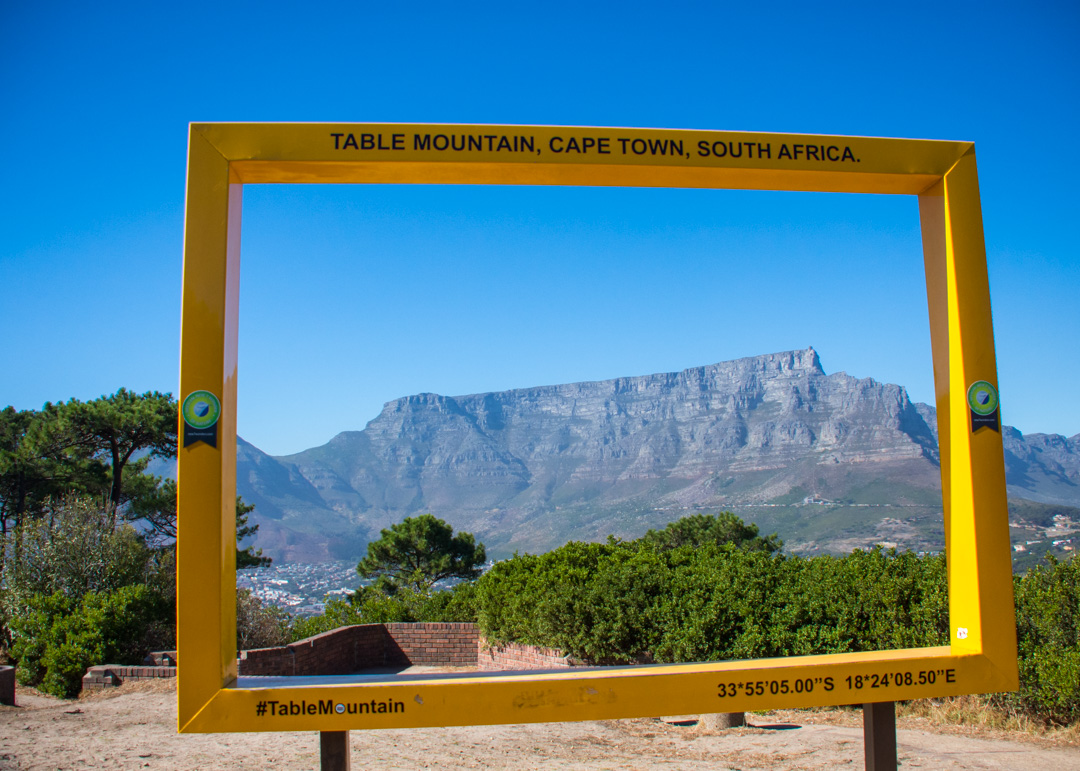 The slope of Signal Hill unveils charming tree-lined neighborhoods and vibrant streets with shops and restaurants you'll want to explore for an afternoon.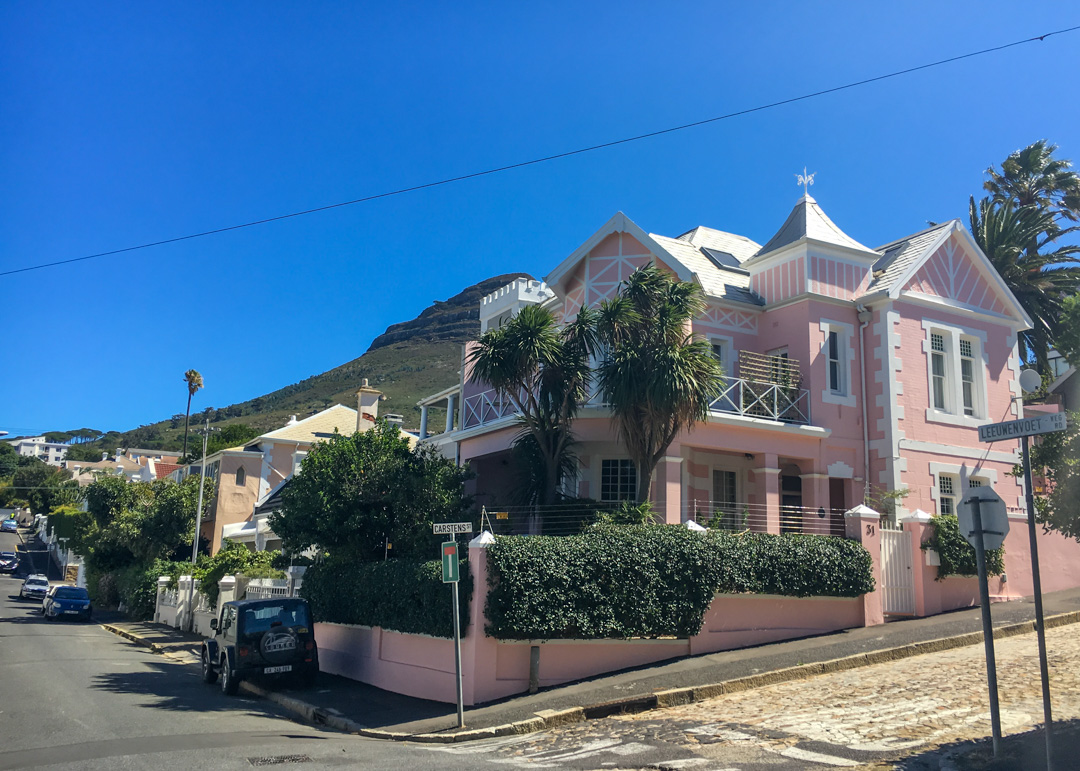 The culinary hub of Kloof Street is a great place to grab a meal and I highly recommend you pull up a seat at The Black Sheep.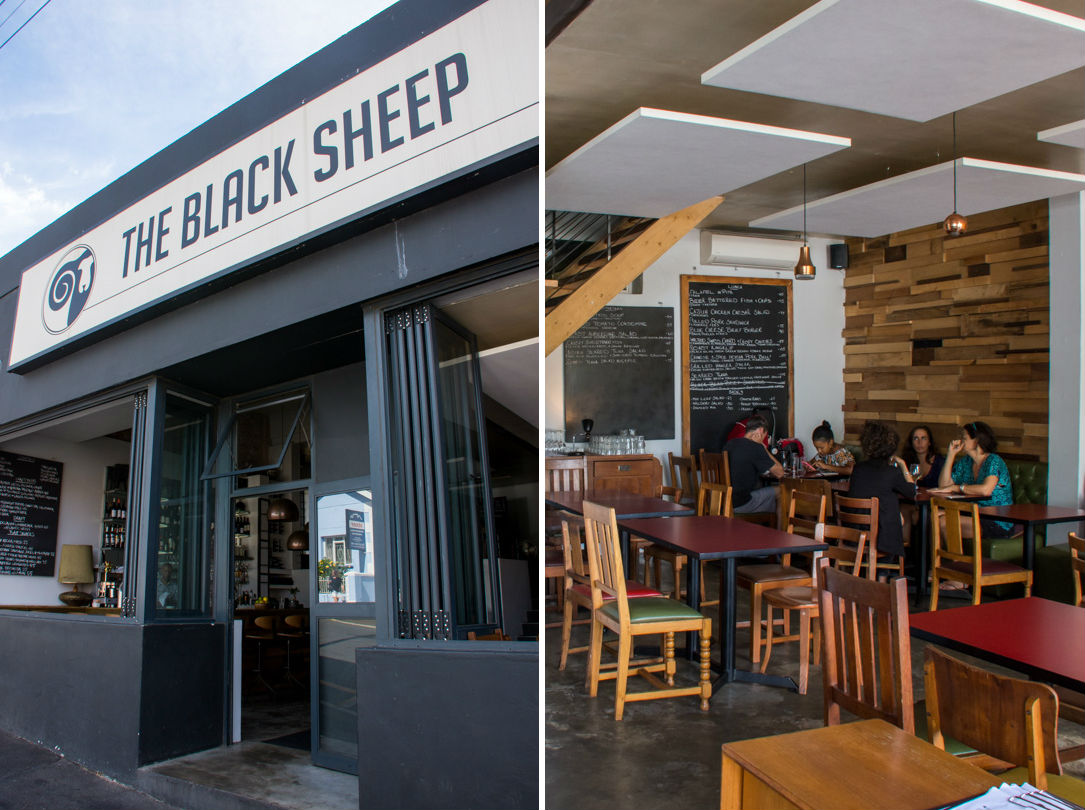 Fun and relaxed, it's the kind of place you'll want to linger at, especially if you get one of the front window seats with a view of Table Mountain (you haven't tired of it just yet).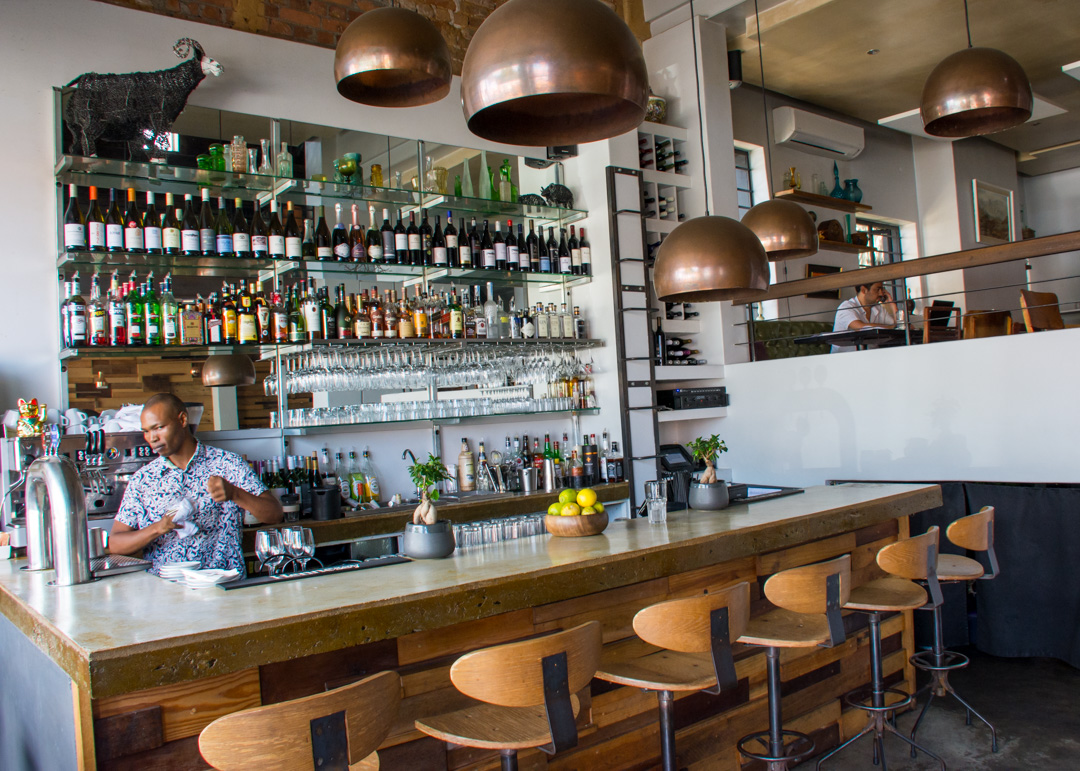 With a daily changing menu on the blackboard, expect lots of local produce and fresh proteins which will go down pretty well with a bottle of local Chenin Blanc or Pinotage (especially noticing said bottle is the same price as a glass back home).
Roasted Kingklip with basil crushed potatoes and tomato salsa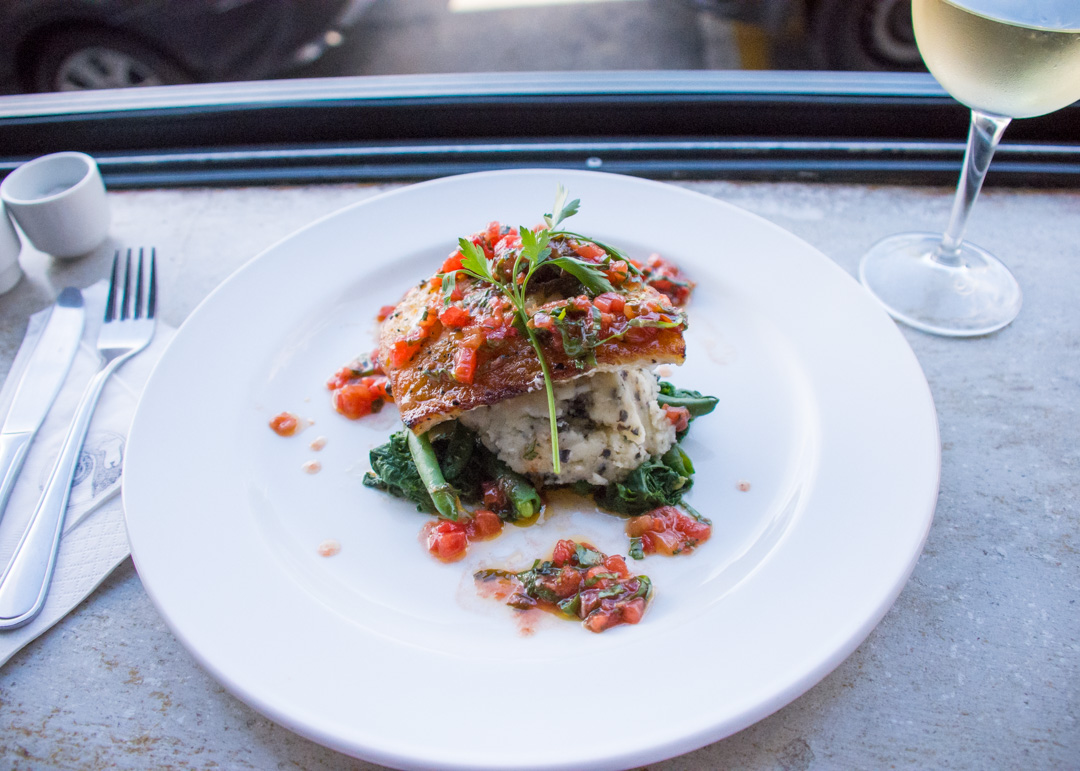 After city and mountains, next stop is the beach! It's summertime in South Africa right now and the coast is drenched in glorious sunshine. Picking one out of the 72 stretches of sand (you read that right) is overwhelming although you'd likely find them all stunning. I chose the iconic Camps Bay beach for its variety of activities and beachfront full of cocktail bars and seafood restaurants.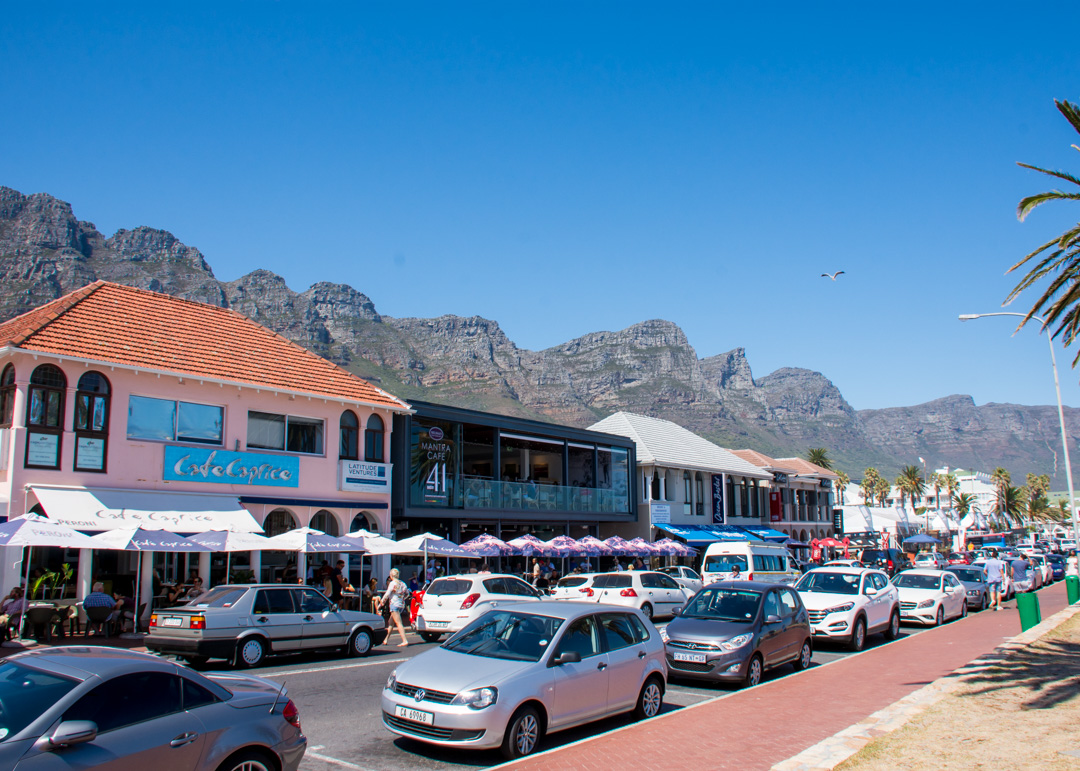 The setting is incredible with the Twelve Apostles standing guard right behind and the curved white sand beach being regularly lapped by the Atlantic Ocean. Here the beautiful people mingle with the tourists, simply relaxing before heading to one of the many bars for some seriously scenic sundowners.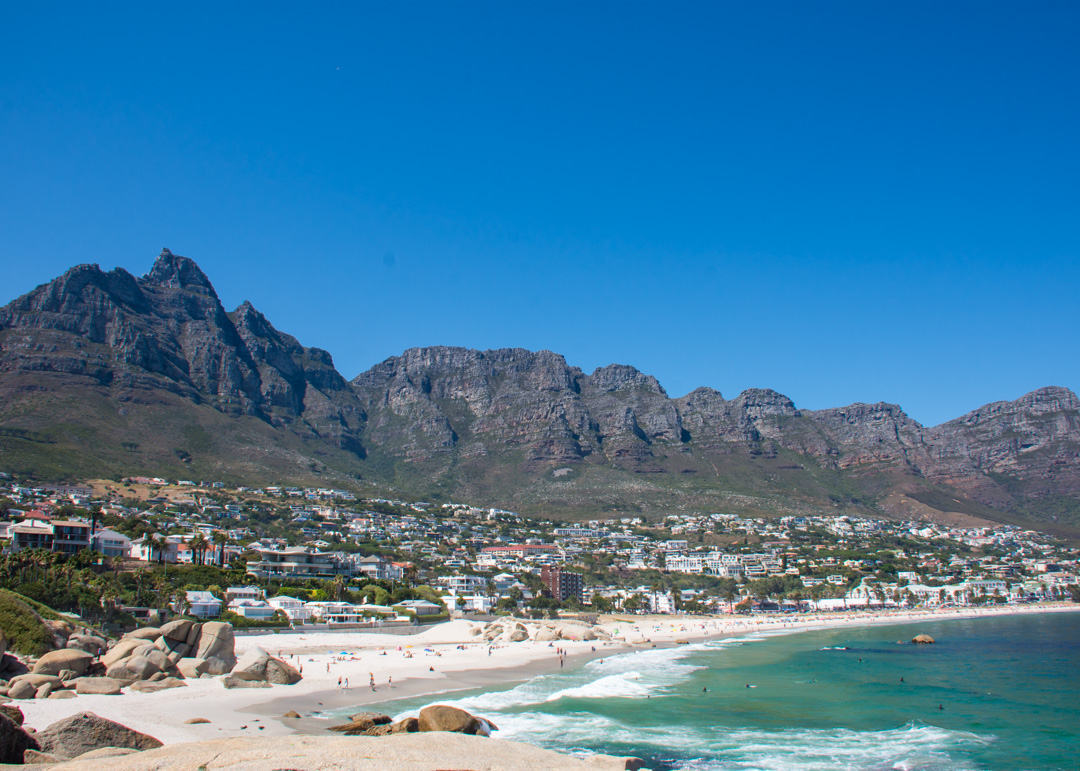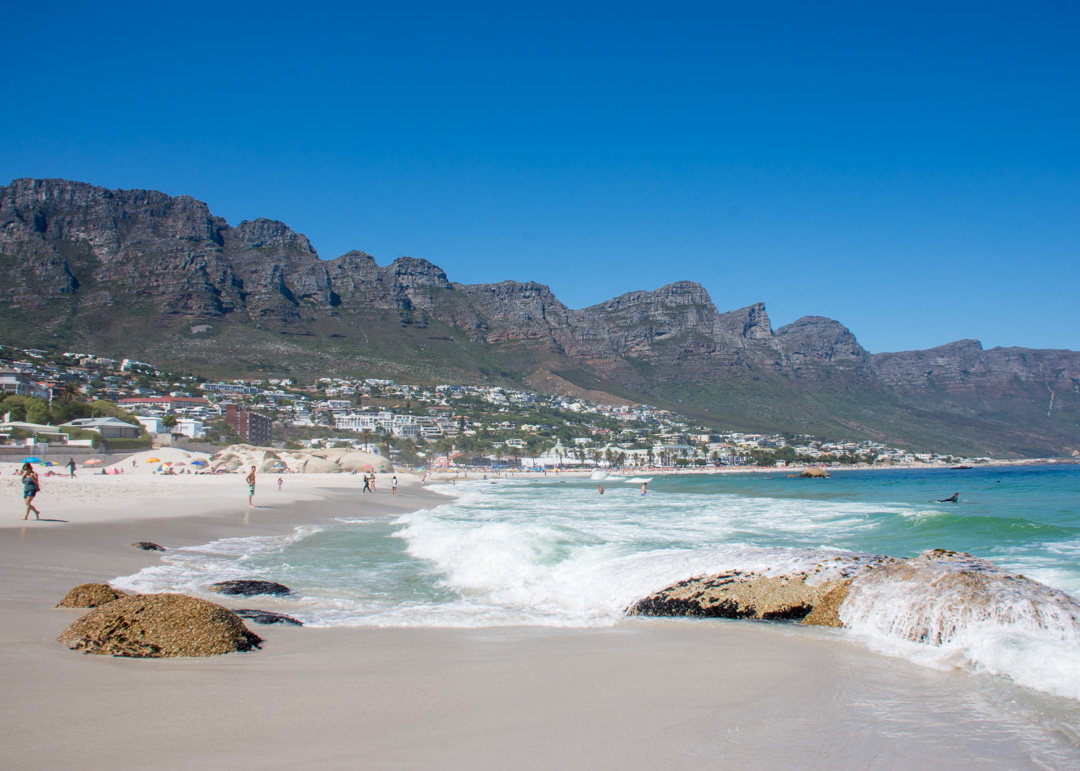 When dinner calls, follow the hip crowd to The Shortmarket Club, a modern bistro from one of Cape Town's most celebrated chefs and a damn fine place for a mouthwatering meal with a buzz.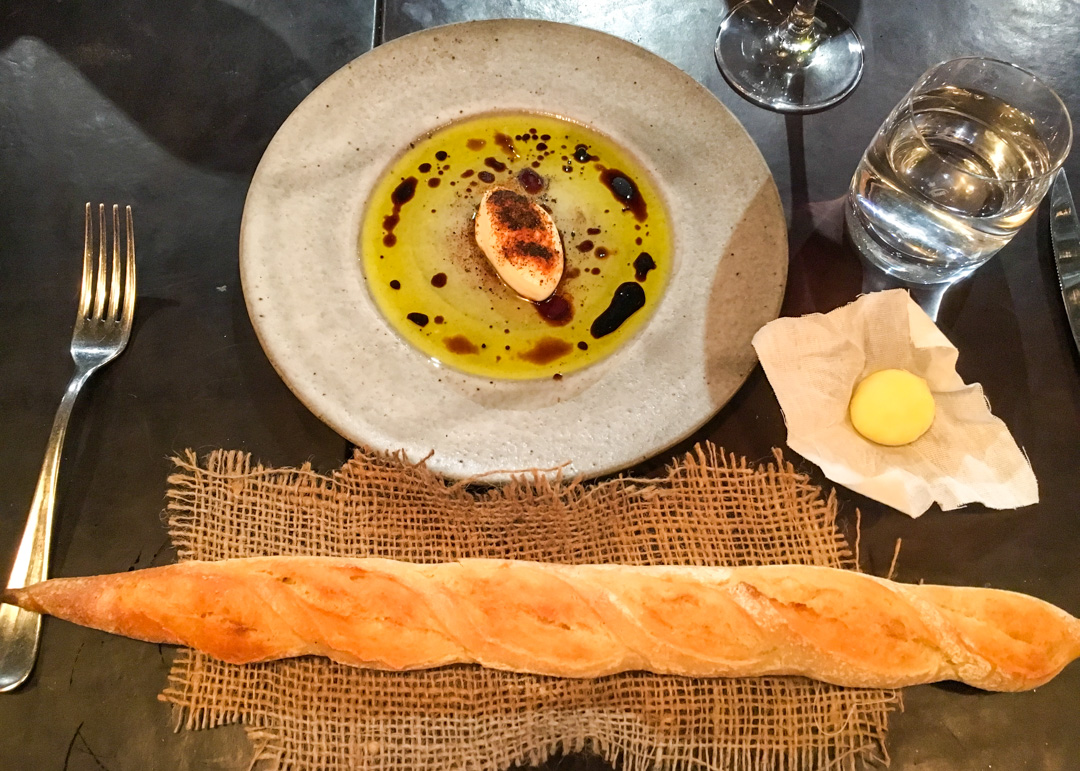 Citrus cured duck breast, turnip fondant, wild sage smoked figs, garlic ricotta and liquorice jus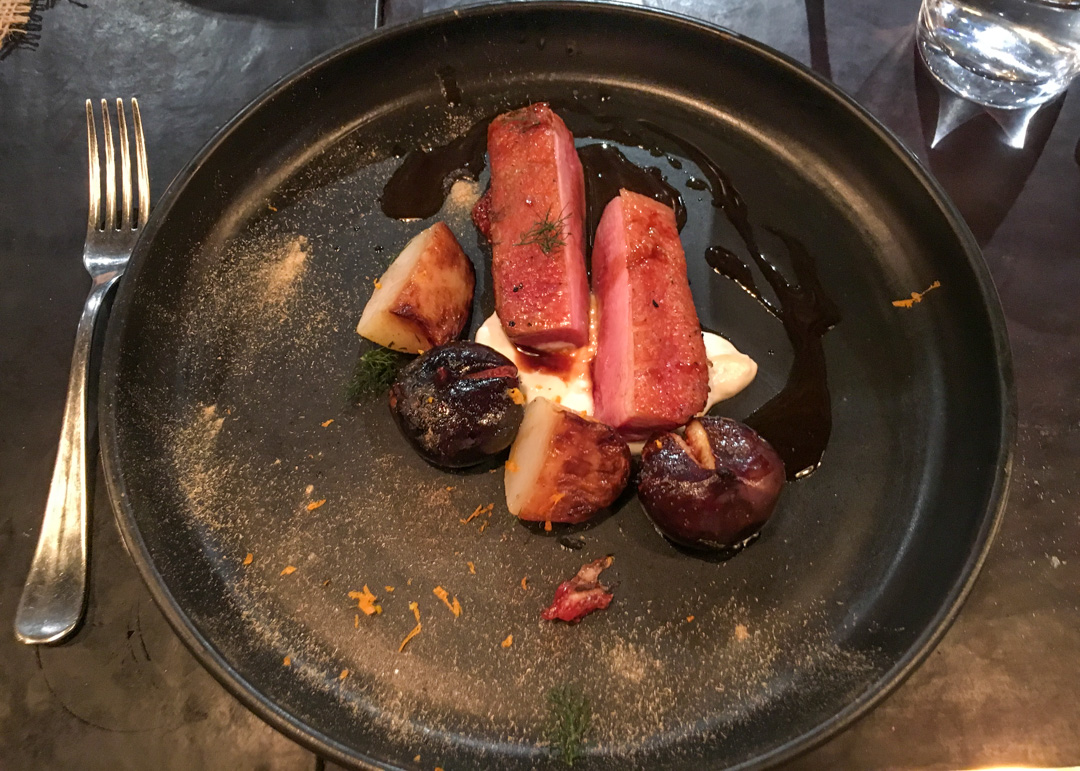 On a sunny afternoon, few places can rival the Kirstenbosch Botanical Garden for whiling away the hours. Regarded as one of the most magnificent botanical gardens in the world, Kirstenbosch is nestled at the eastern foot of Table Mountain and is home to approximately 7,000 indigenous plants and trees as well as a natural forest…enough to keep you busy for hours!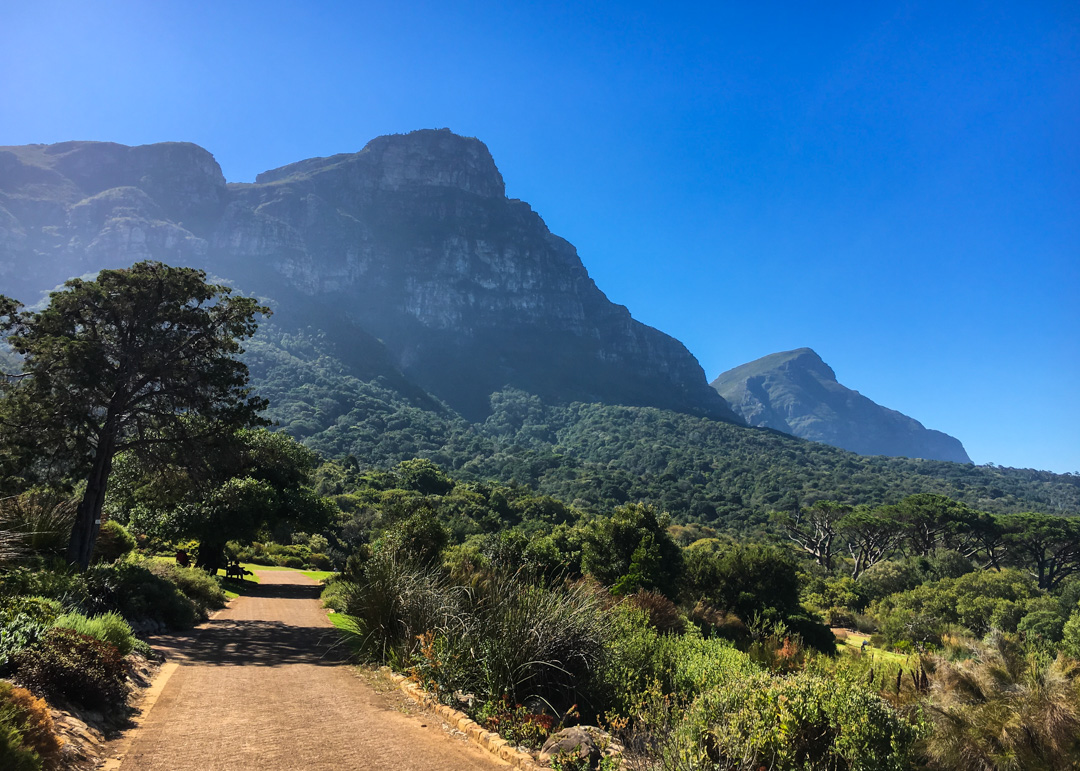 Don't miss the Tree Canopy Walkway, a curvaceous steel and timber bridge that rises through the trees and provides amazing views.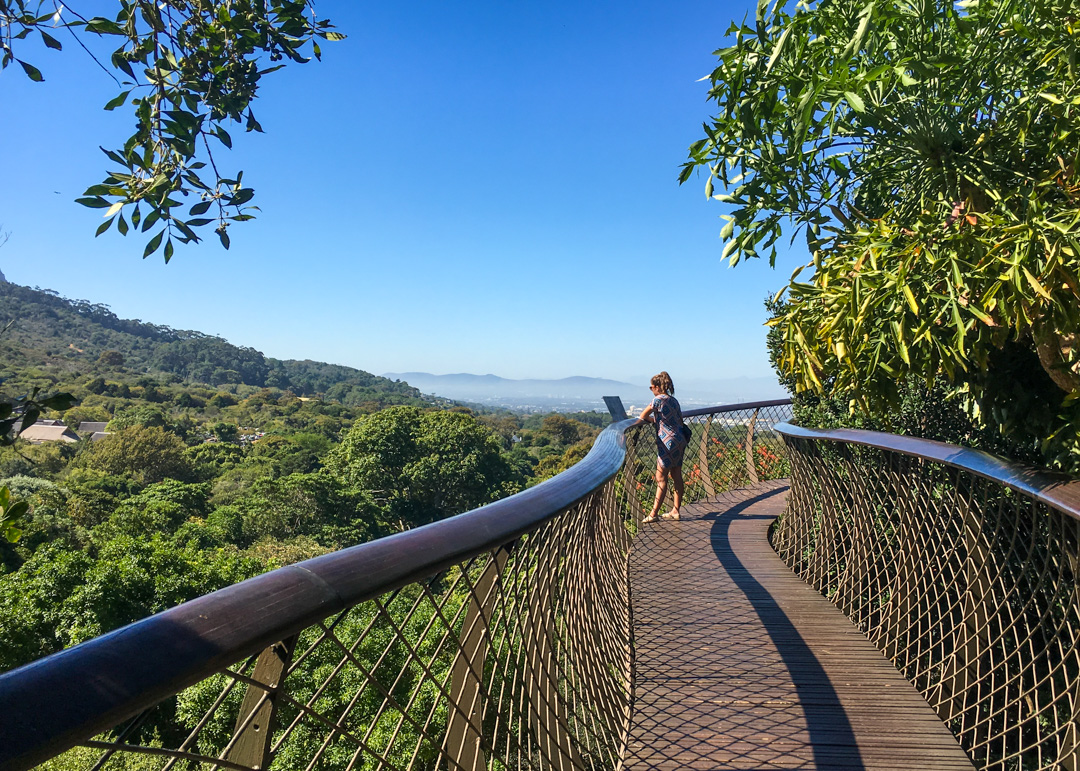 When you're tired of walking (there is a lot of ground to cover!), join the locals lazing and picnicking on the lawns.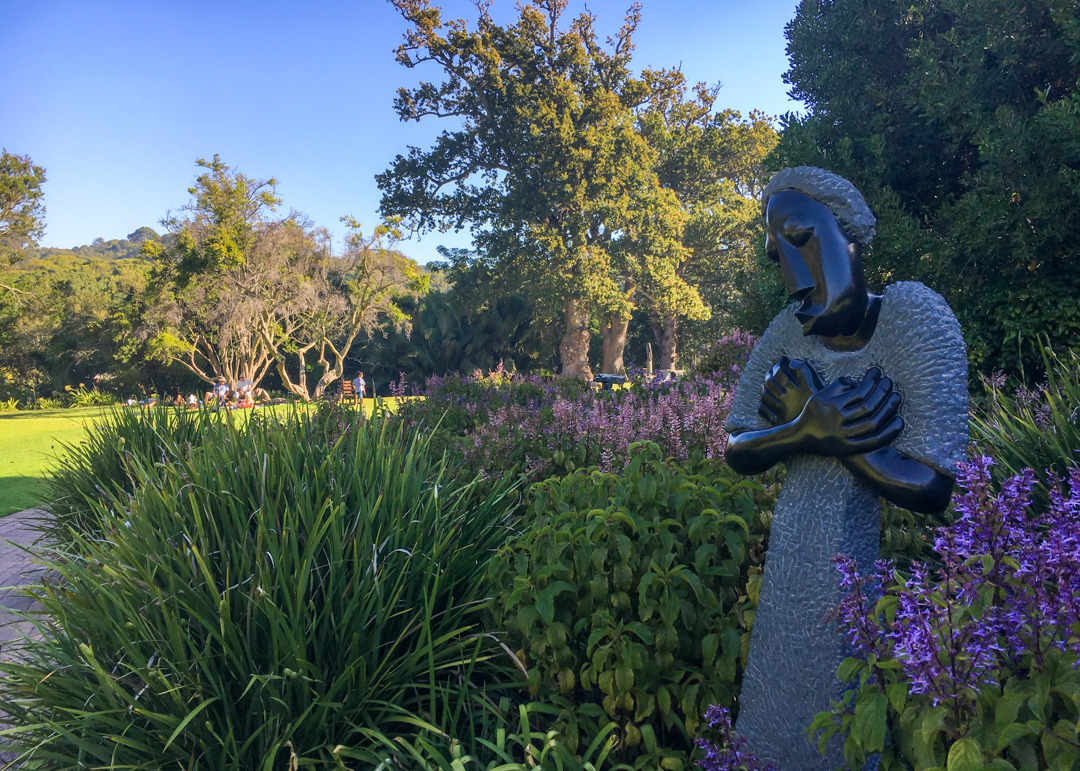 Now that you've feasted, tanned, hiked, shopped, and gotten some culture, it's time to see the other side of Cape Town that so many miss and I guarantee it'll be one of the highlights of your visit. I'm talking about Cape Town's Townships, the settlements where the black population was confined until the end of apartheid 20 years ago. Usually refer to as 'shanty towns' in other parts of the world, you will have driven by them on your way from the airport. While most travelers will return the same way without stopping, missing a vibrant world of culture, history, and hopeful future, you can discover it all on a half-day Township Tour.
Khayelitsha township – Population: Estimated at a million residents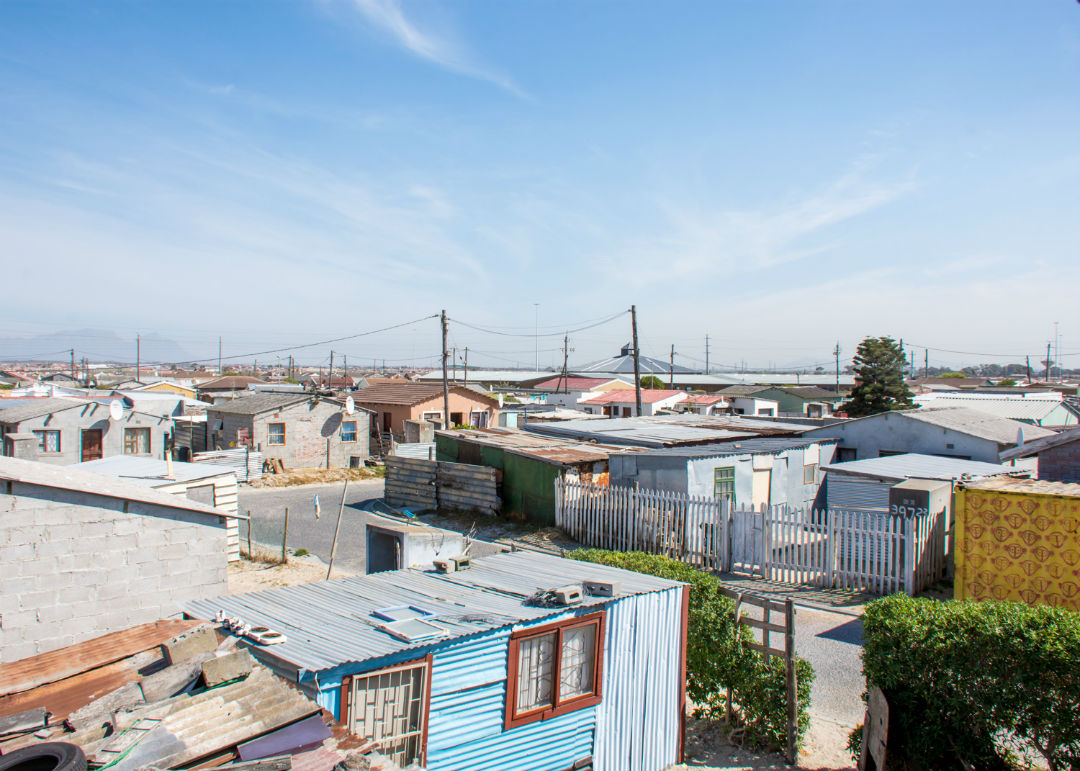 I went on a philanthropic tour of the Khayelitsha township with Uthando, a wonderful non-profit organization that reinvests the fees collected from the tours into the townships community projects. You might for example visit a community garden centre such as Abalimi where they teach locals how to subsist by setting up their own sustainable garden so they can grow organic crops for sale and for eating at home.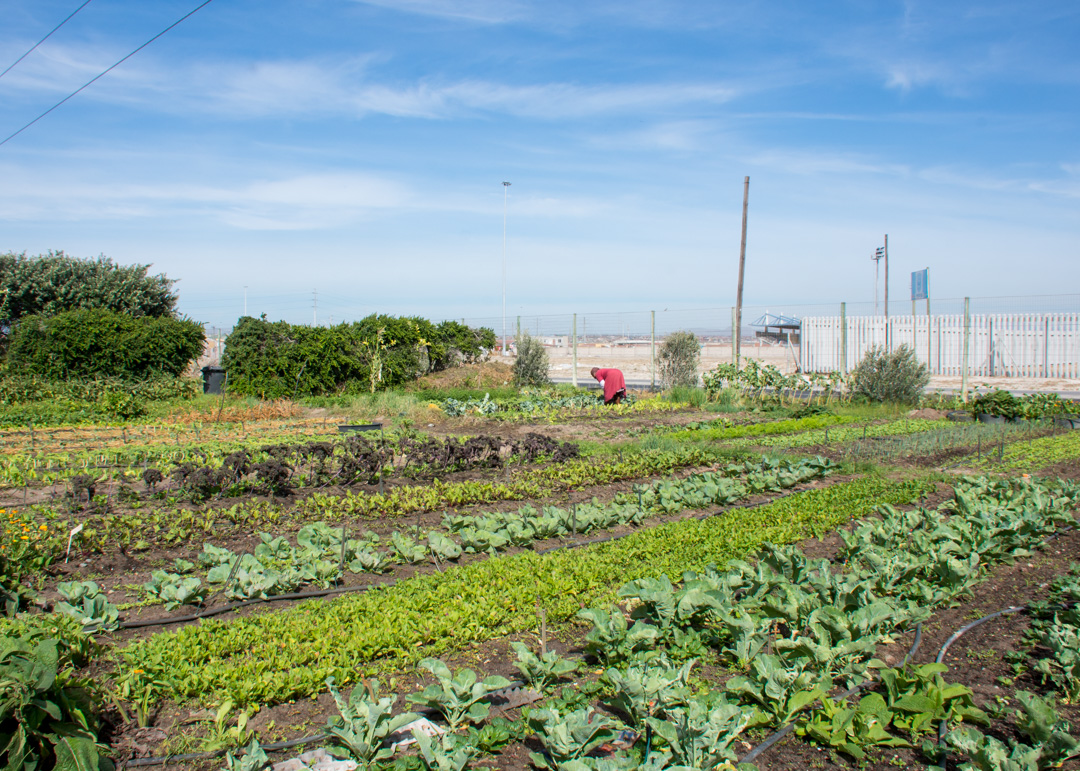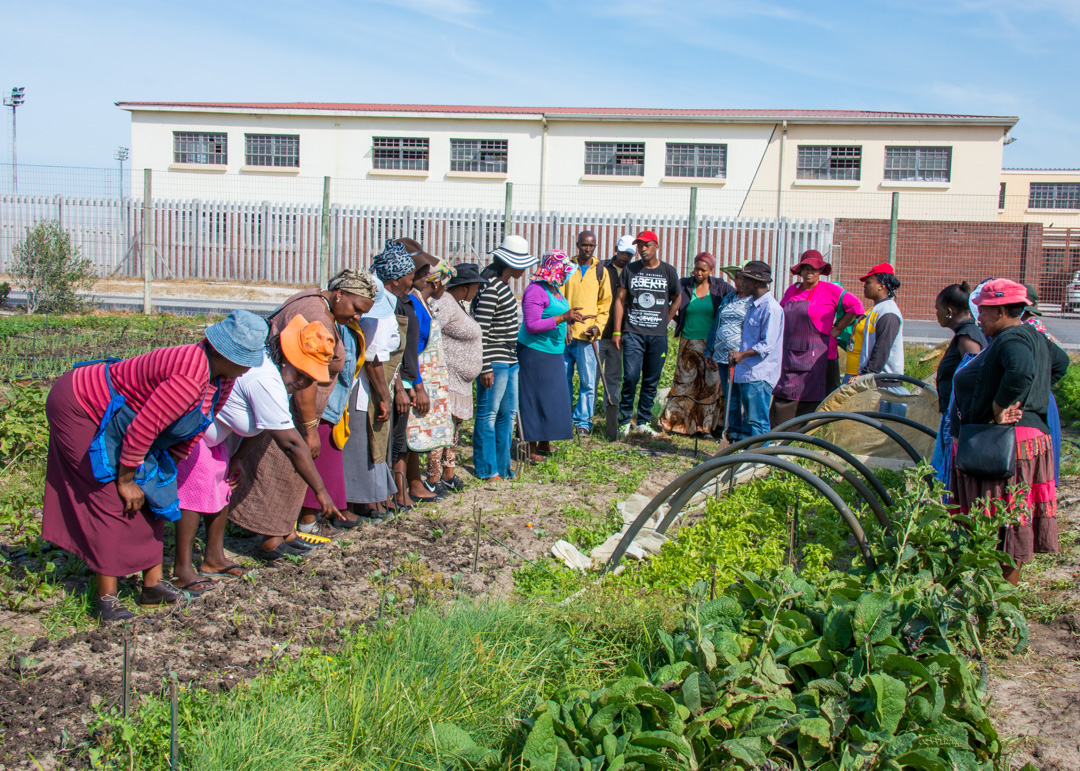 At eKhaya eKasi, families impacted by extreme poverty are offered after-school activities for their children and skills training for unemployed adults. You'll find some creative beadwork in their art boutique to take home as a souvenir.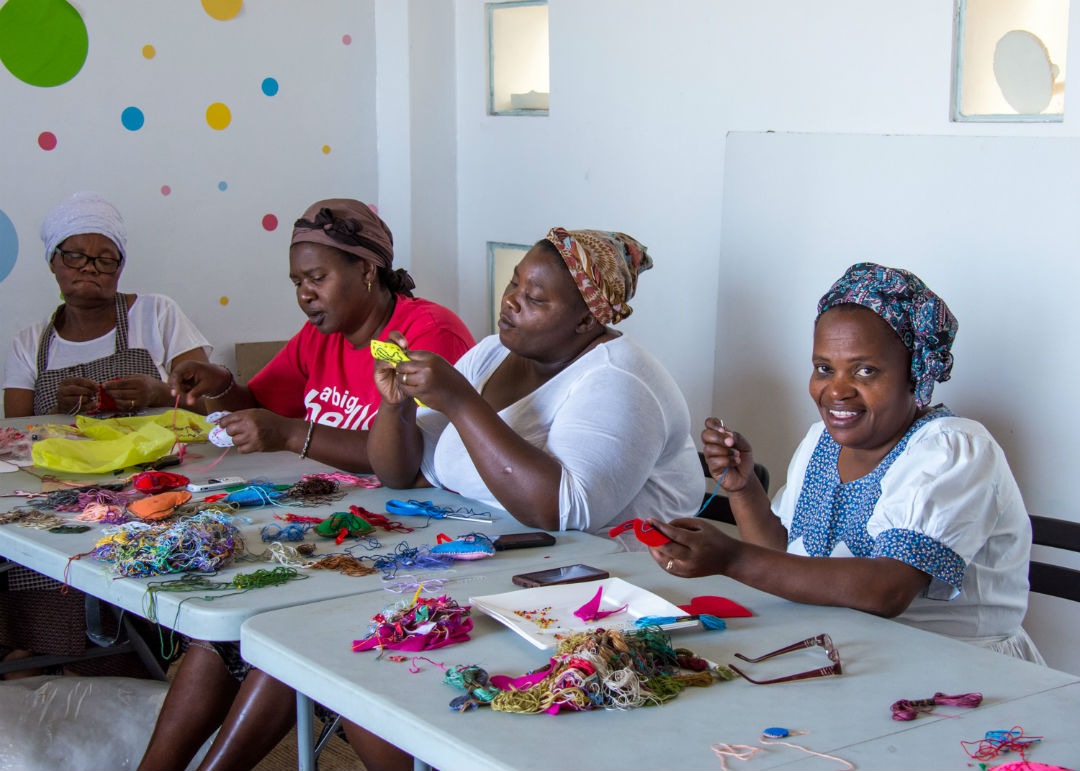 If you're in luck, you might also be treated to a dazzling performance by Major Voices, local boys who have made singing and dancing their life's calling. It will leave you tapping and clapping as you continue your journey…
Lastly, you'll hear the screams and laughter as you reach the entrance to Iminathi. Over 90 children from 6 months to 6 years old get dropped off by their parents every day at this day care centre. It offers a safe space, nutritious meals, and stimulating pre-school programs for these kids who would otherwise often be left alone at home.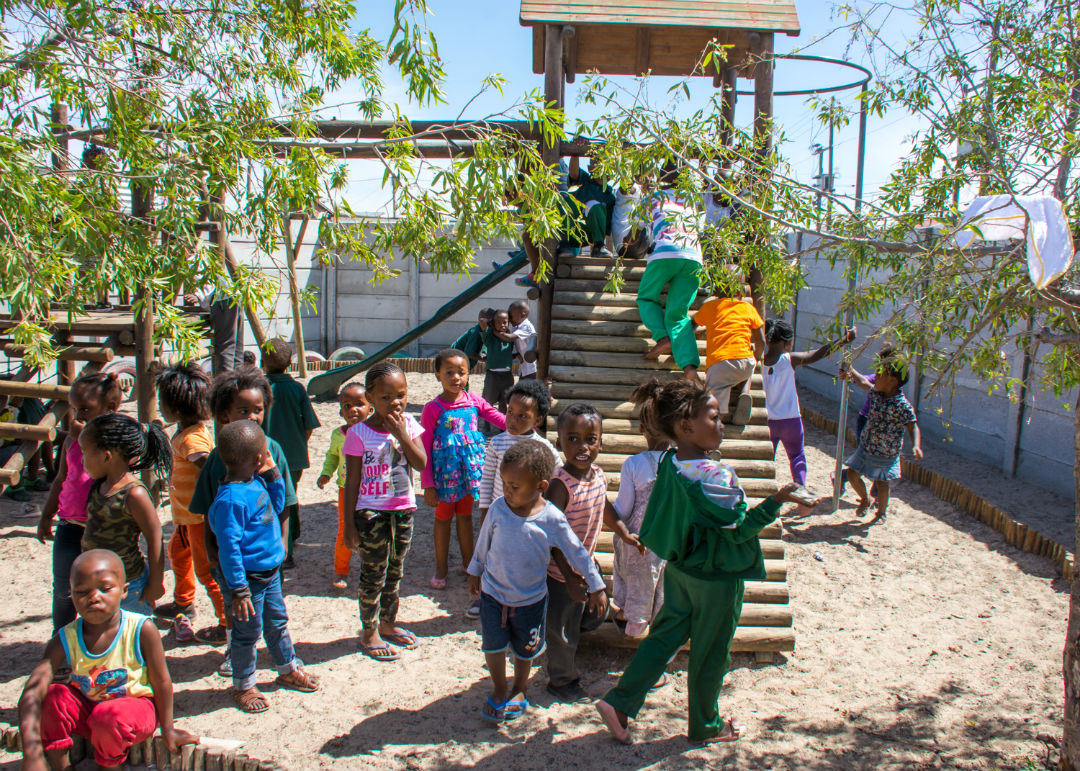 In just a half day you will have felt the invigorating energy of neighborhoods on the rise and gotten to know the other side of Cape Town which is so essential in understanding the city. It's these faces you'll take with you on the plane back along with coastal vistas that will fill your dreams for months to come….