South Africa is home to some of the most striking stretches of coastline in the world and nowhere can you witness such diverse natural wonders than in the Western Cape. Once you've had your fun in Cape Town, jump in the car and head south along the Cape Peninsula for an unforgettable road trip.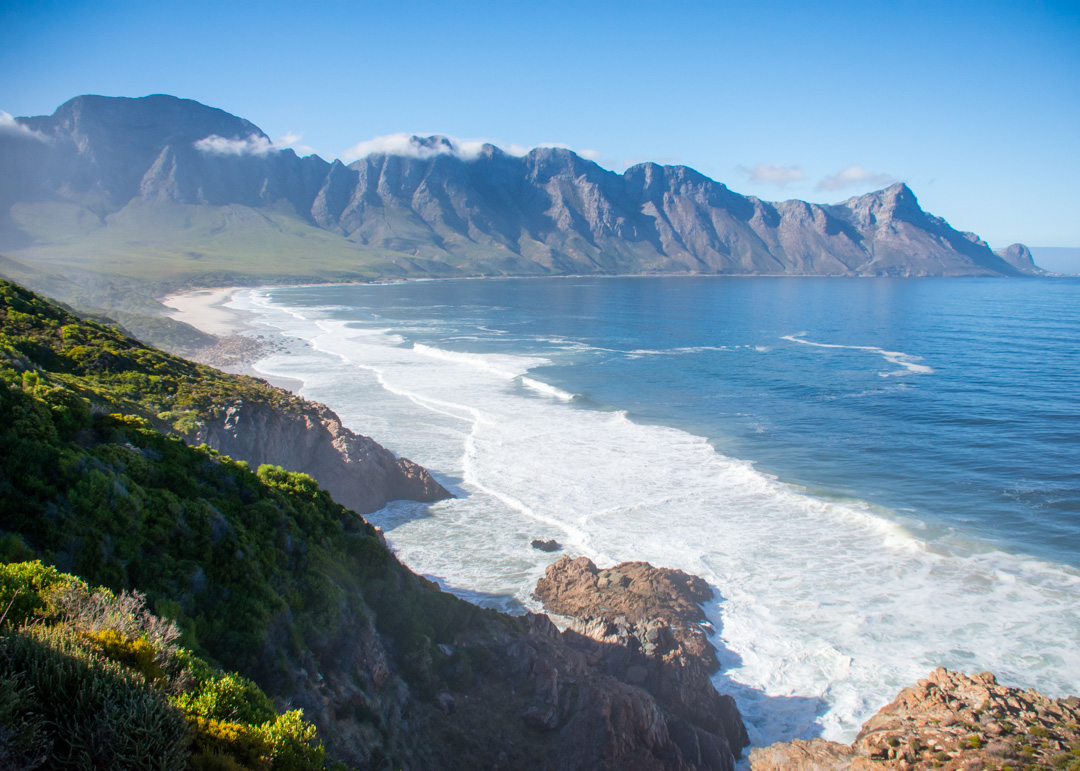 It won't be long before your jaw drops at the sight of the breathtaking Chapman's Peak drive, a 9km winding route that skirts the rocky coastline between Noordhoek and Hout Bay, its 114 curves rivalling the likes of the Amalfi Coast and Big Sur.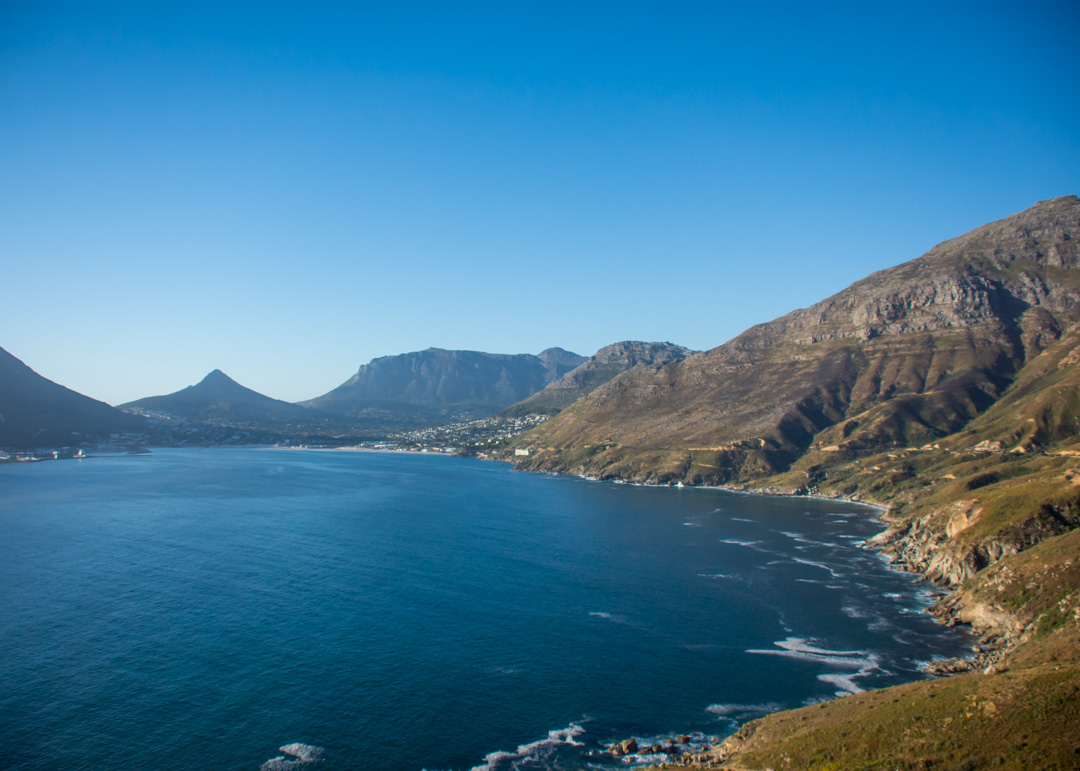 Stop en route in Noordhoek at Cape Point Vineyards, a mountainside winery and restaurant in a splendid setting.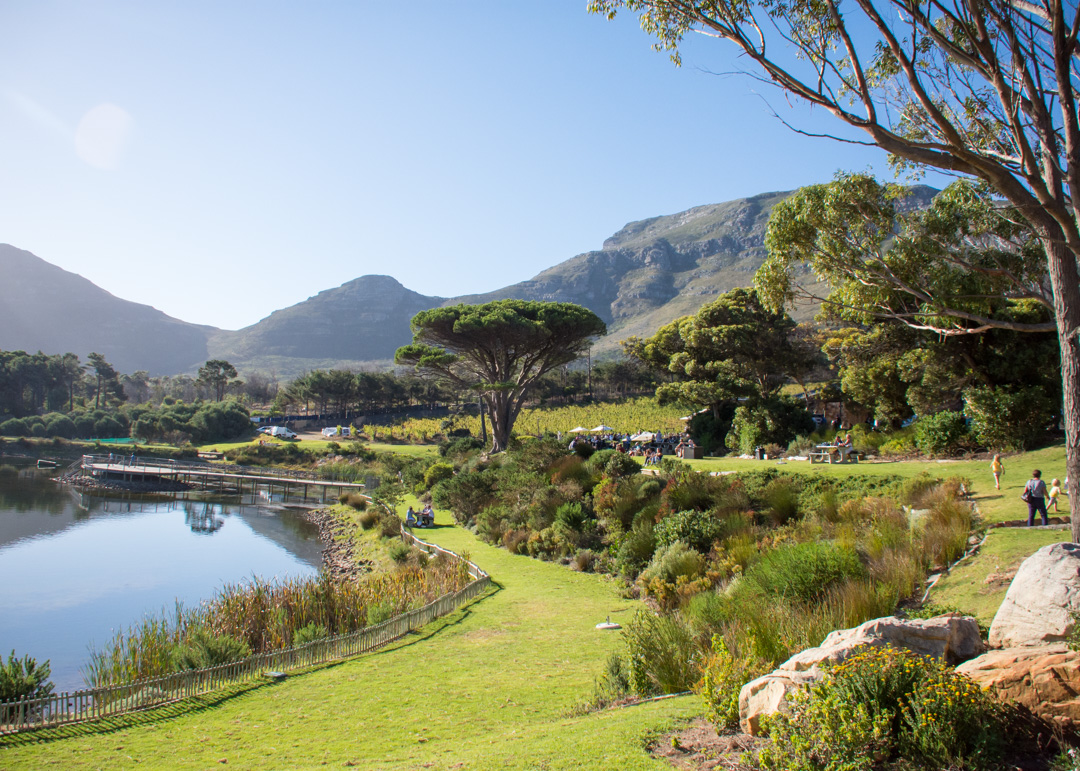 If you can, time your visit on a Thursday so you can enjoy their pop-up market and picnic lakeside surrounded by vineyards, mountains, and sea – a truly scenic setup.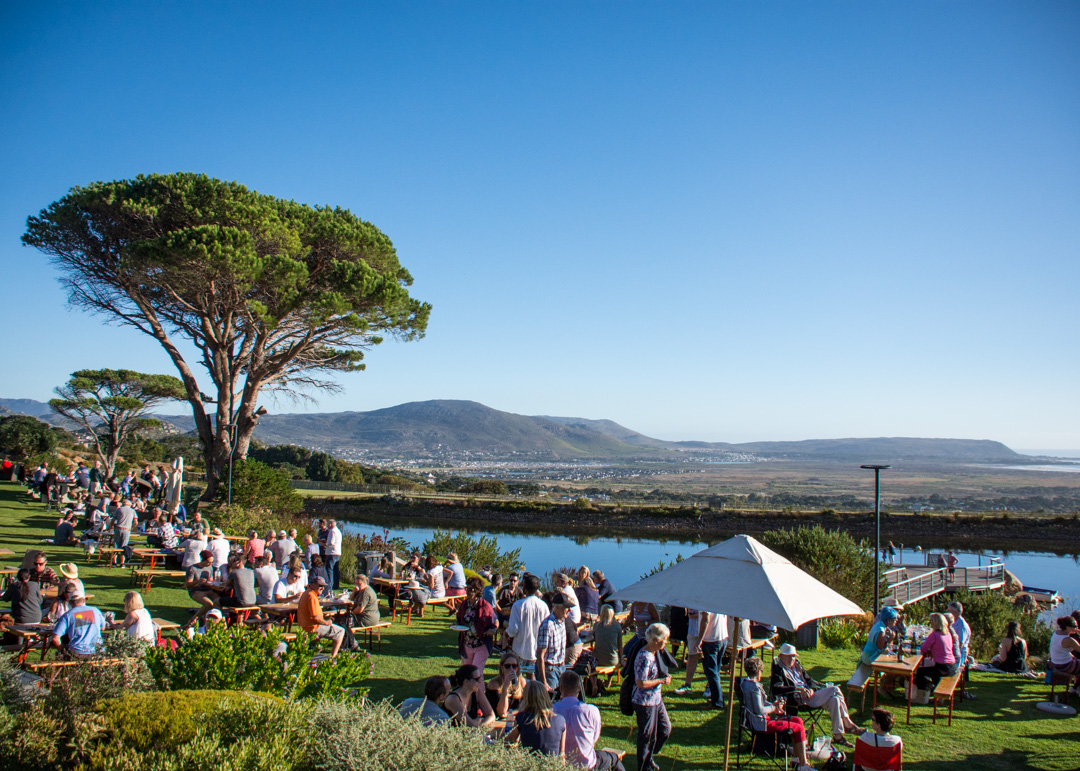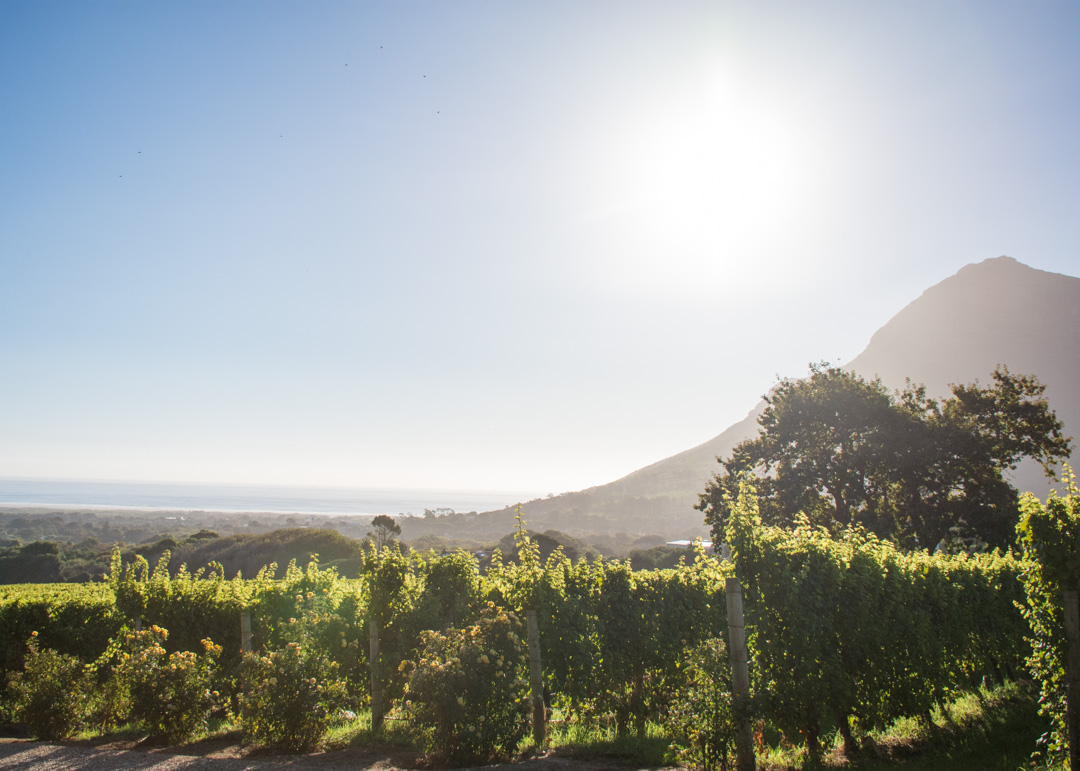 At the tip of the Cape Peninsula you'll find Cape Point, a nature reserve within the Table Mountain National Park with breathtaking scenery, quiet beaches, and over 7,500 hectares of rich flora and fauna.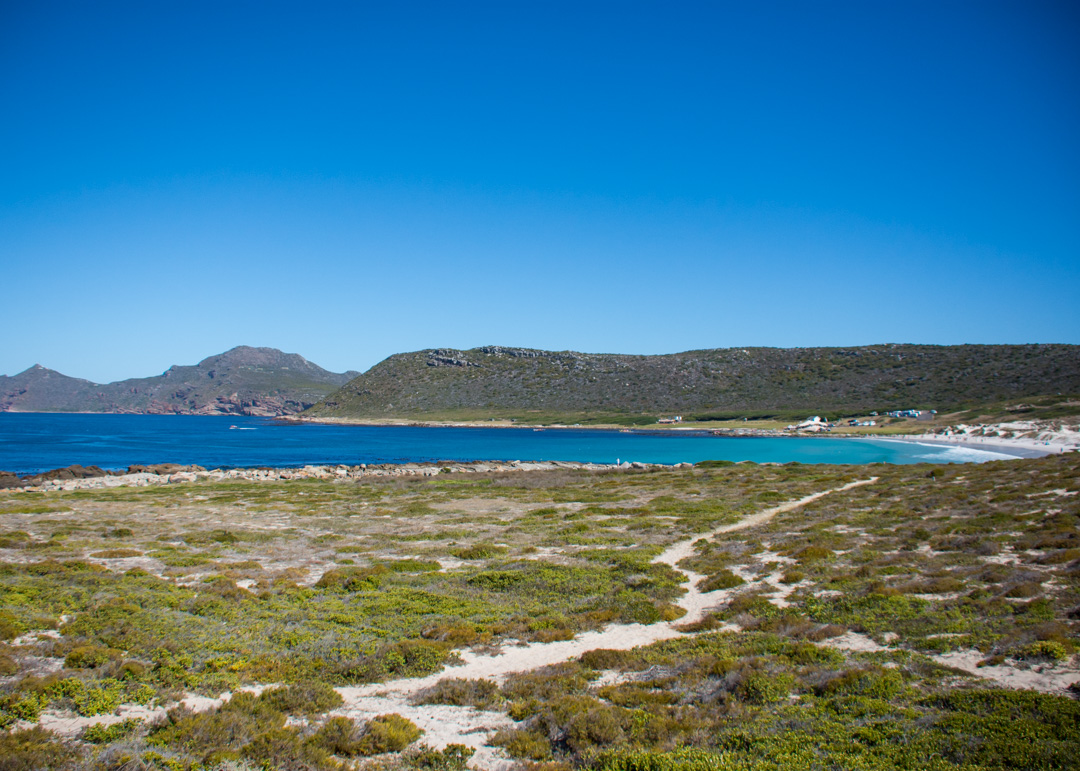 Whether hiking, driving along the winding roads, or picnicking at one of the lookouts along the coast, your chances of seeing some of the resident wildlife are pretty good. The Natural World Heritage Site abounds with buck, baboons, Cape mountain zebras, various small mammals, and over 1 200 species of indigenous plants.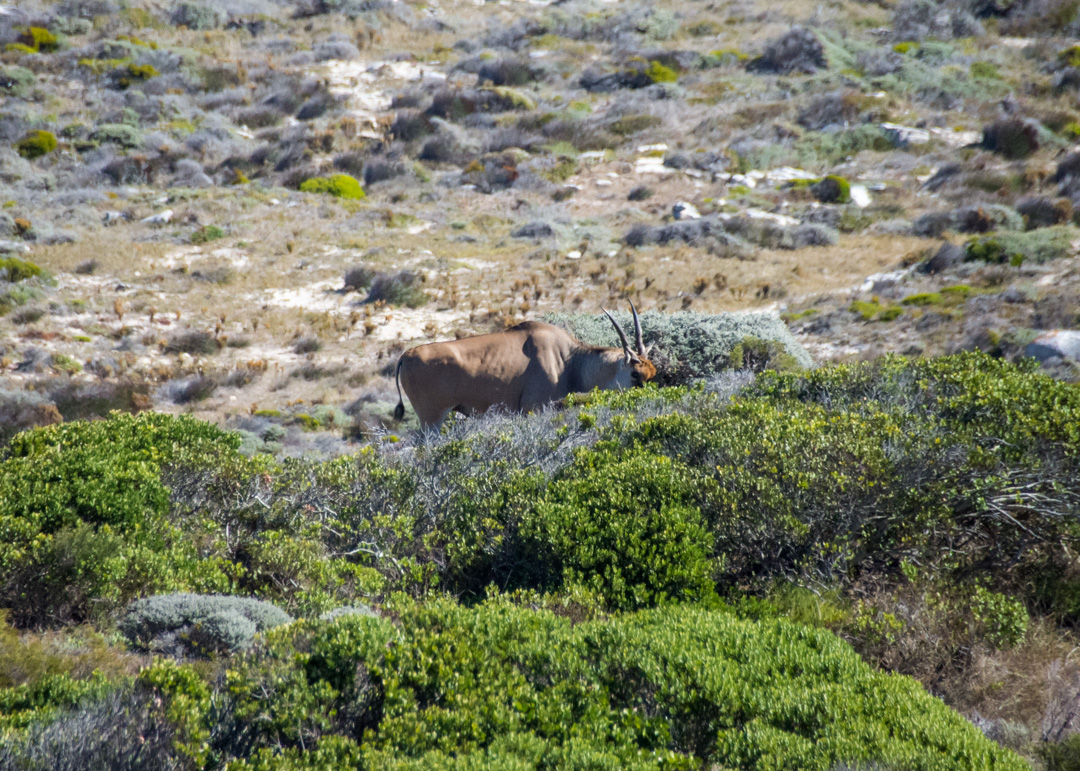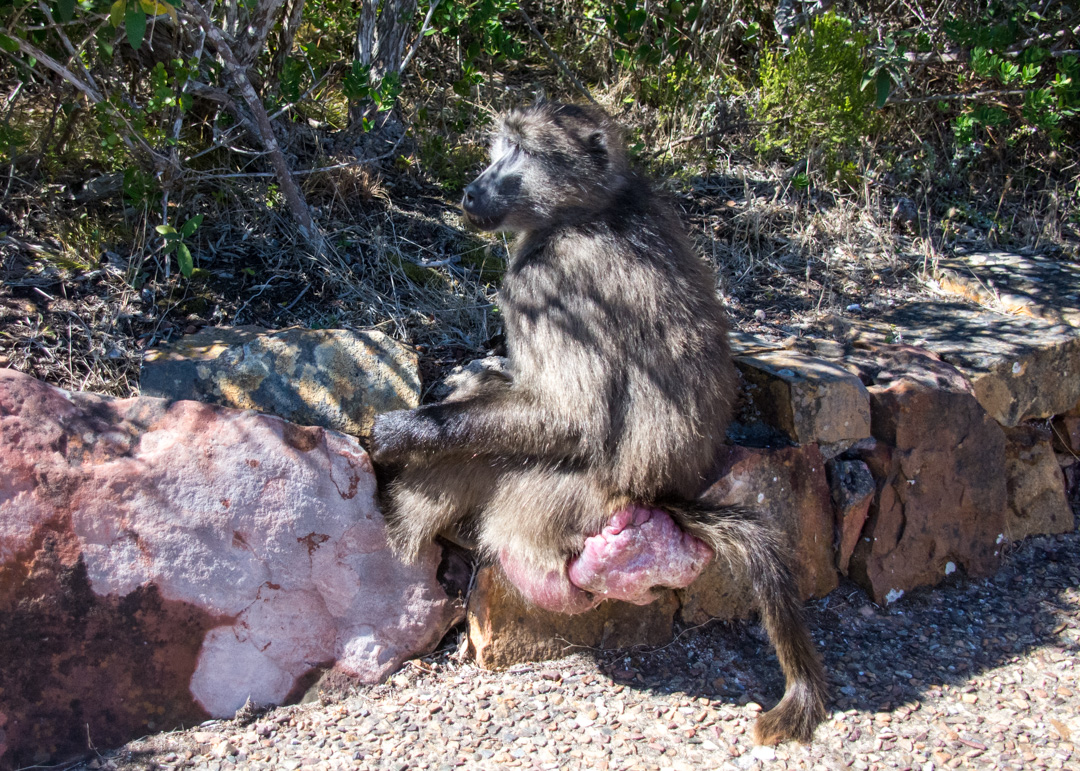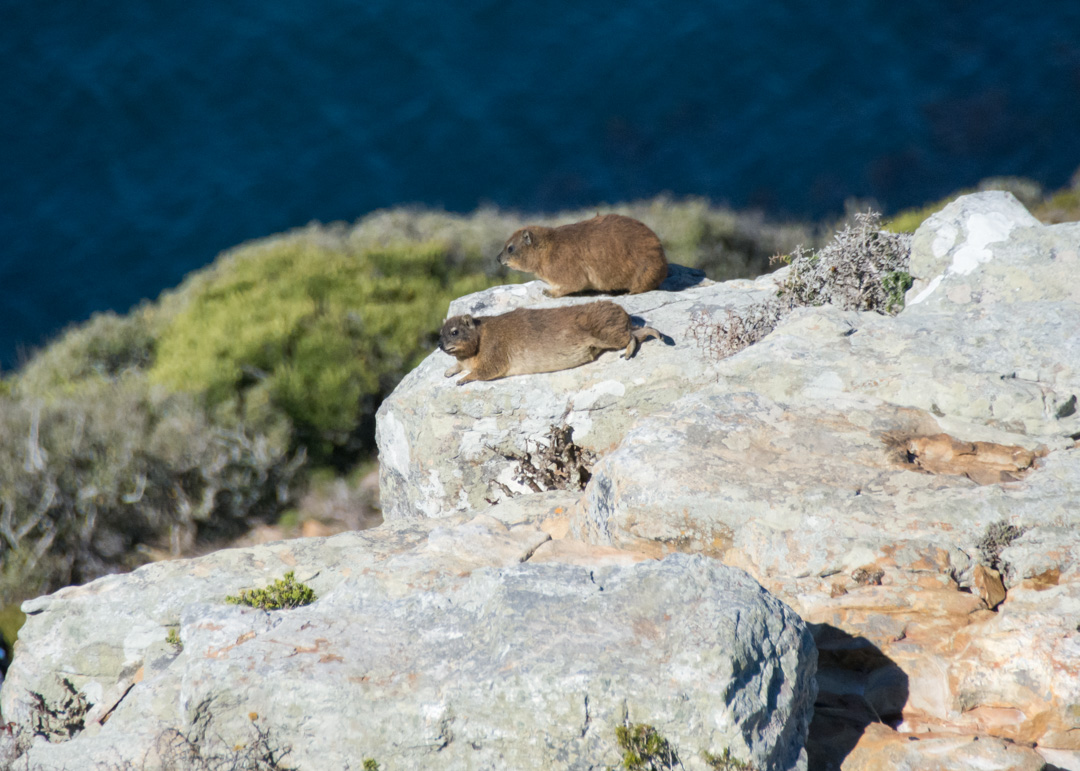 Once you reach the end of the road, you'll be standing on top of one of the highest sea cliffs in the country, not too far from Africa's most Southerly point. Take that realization in and breathe some of the freshest air.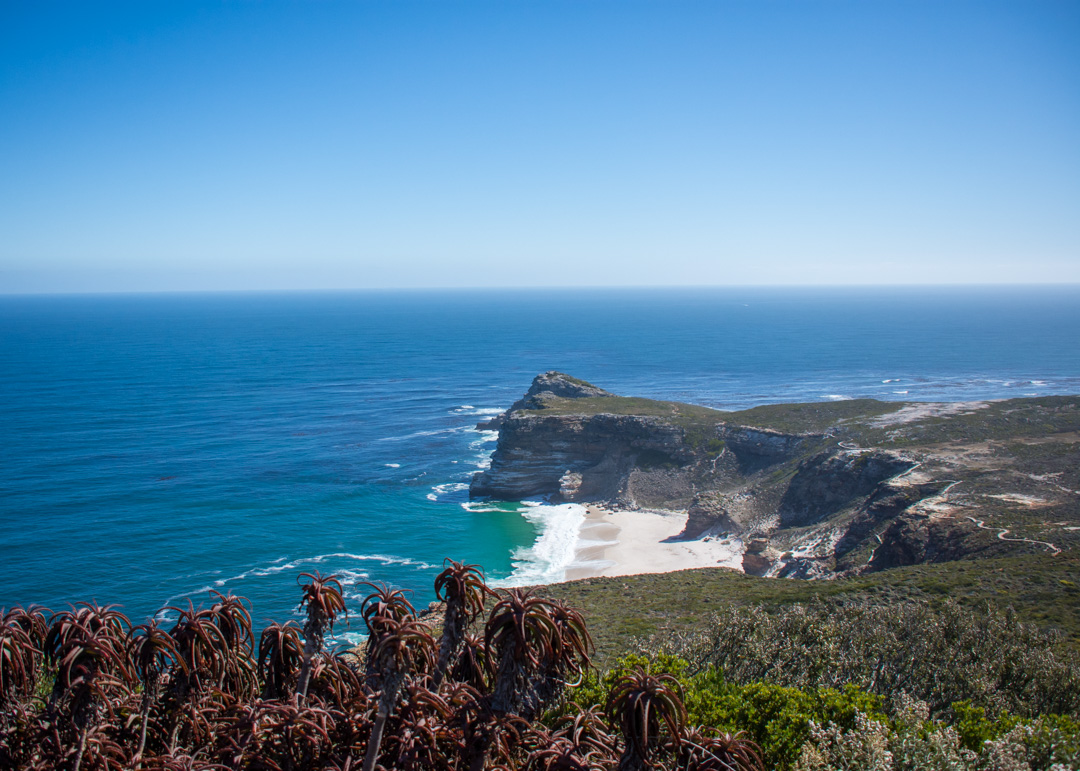 Cape Point itself is a dramatic rocky outcrop over 200m high that slices into the Atlantic ocean. One can spend an eternity staring into the spectacular blues and greens of the crashing ocean below, spotting seals and sharks through the clear surface.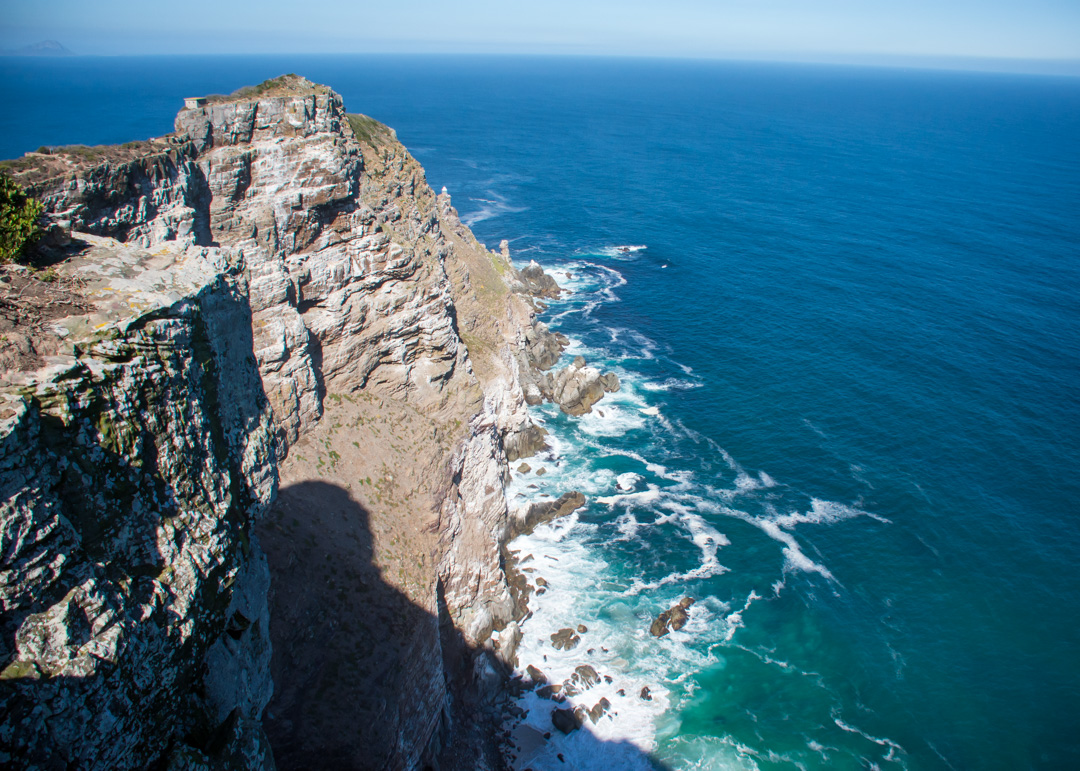 For a different and even more exciting seaside experience, head over to Boulders Beach near Simon's Town. The sheltered cove is home to a colony of African (jackass) penguins and I guarantee you'll have one of your best wildlife experiences there.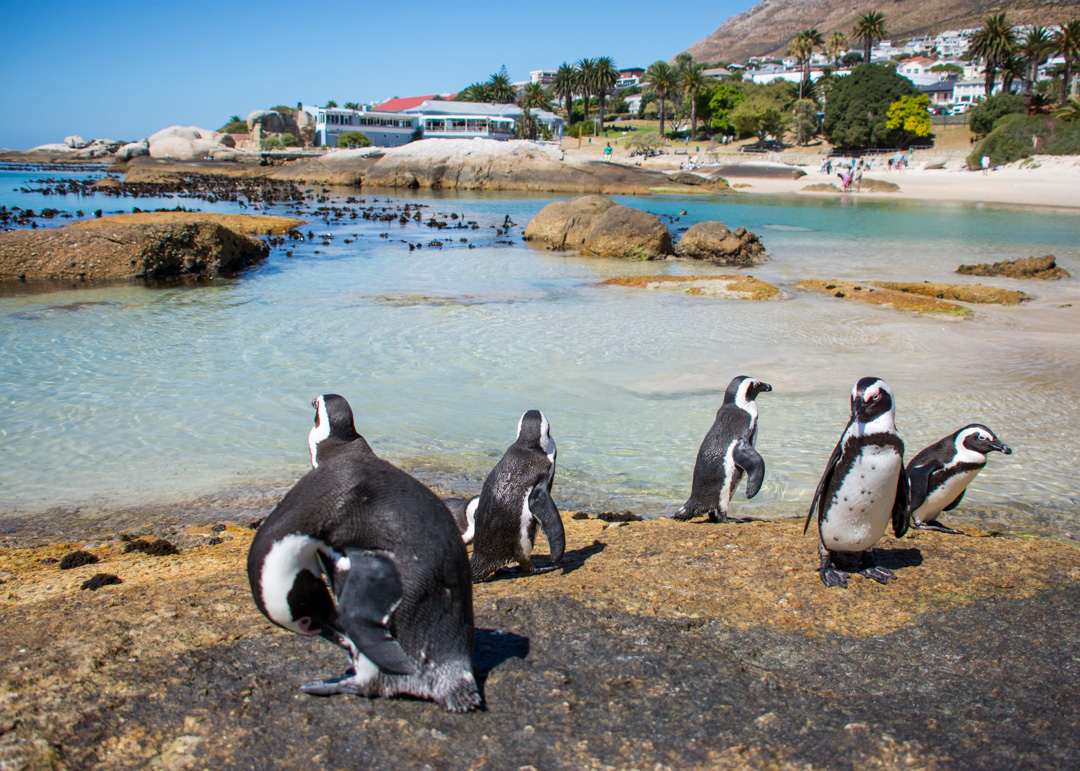 There aren't many places in the world where you can get up close and personal with penguins, especially not in such a warm and idyllic setting.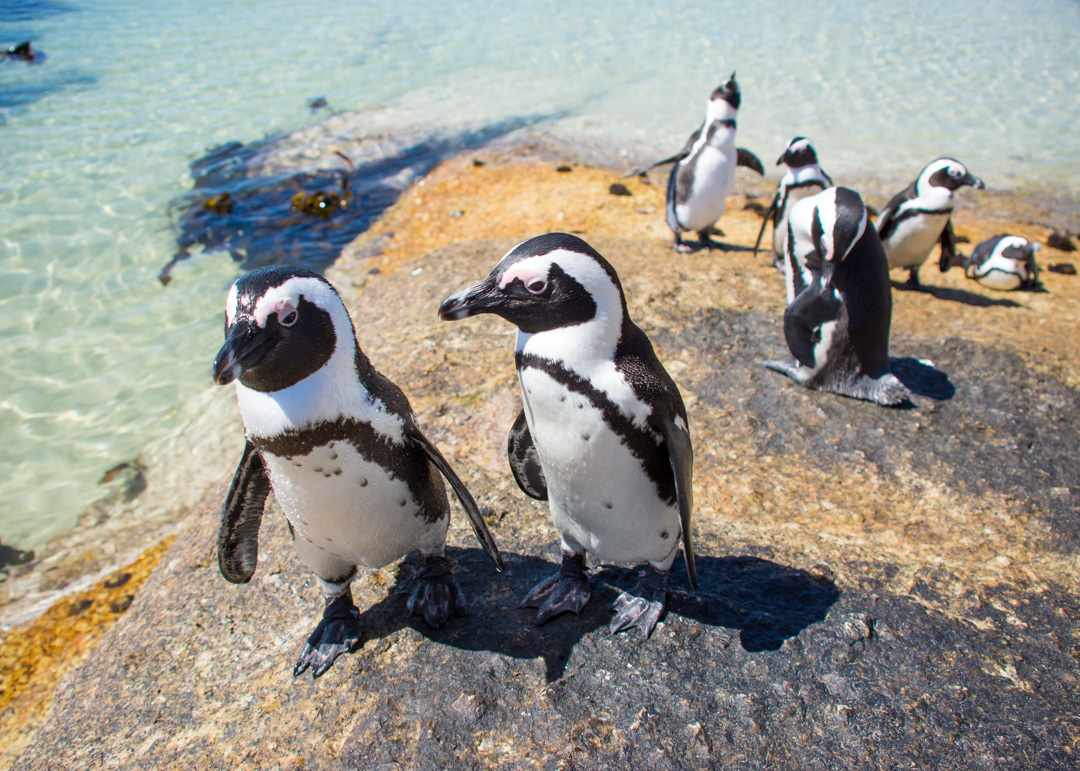 They are pretty acclimated to being around humans so won't mind you sitting among them or swimming alongside, giving you front row seat into their adorable daily life.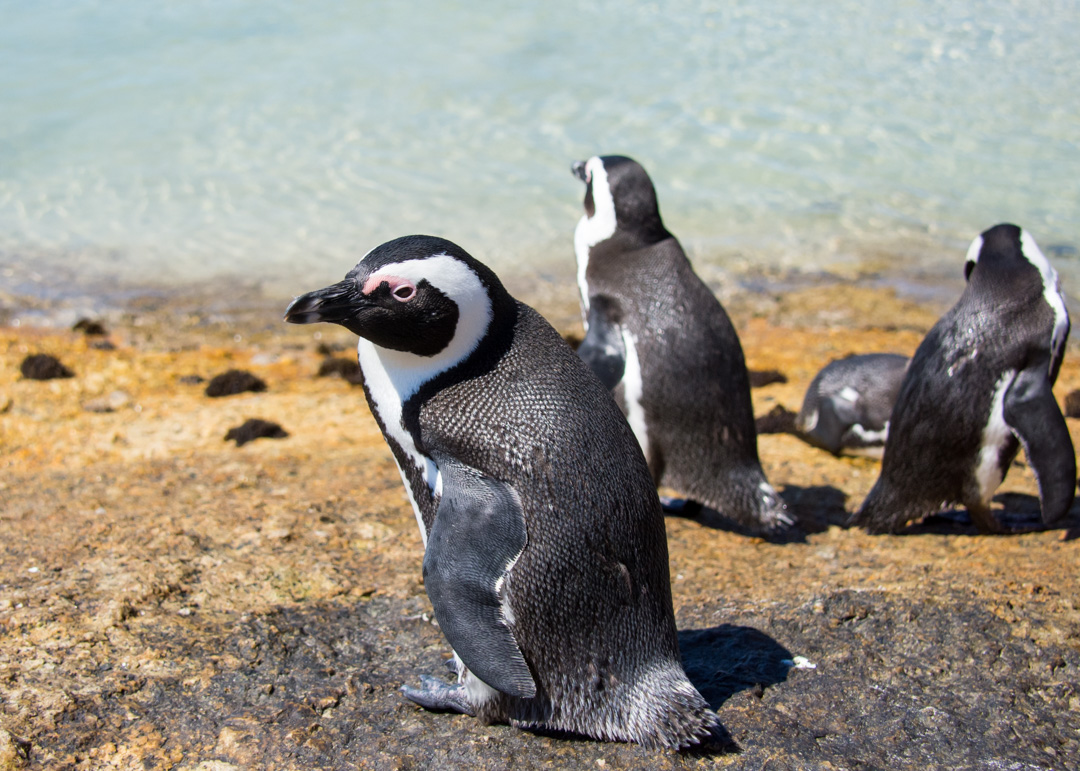 What makes Boulders Beach so attractive for a day at the beach besides its famous residents is its location on the Indian Ocean side of the peninsula (water is warmer here than on the Atlantic side) and its massive granite boulders which shelter the beach from waves. You get calm rock pools to explore (which I did on a SUP!) and warm boulders to lay on – perfect for a long, lazy picnic.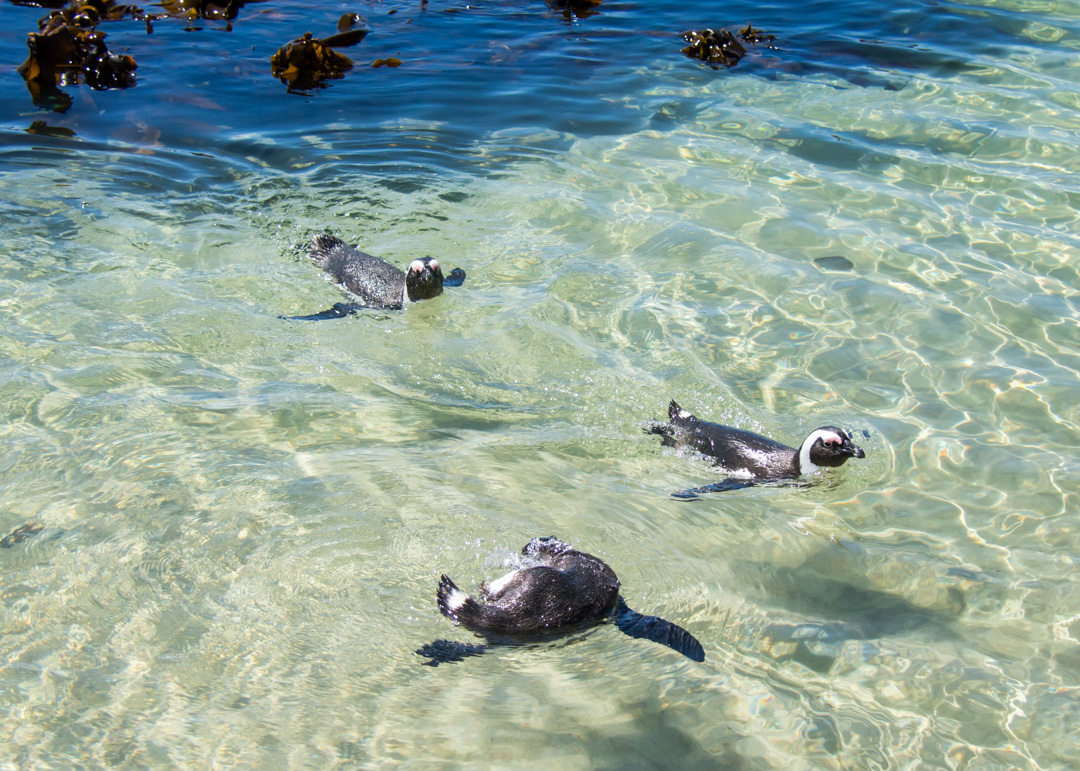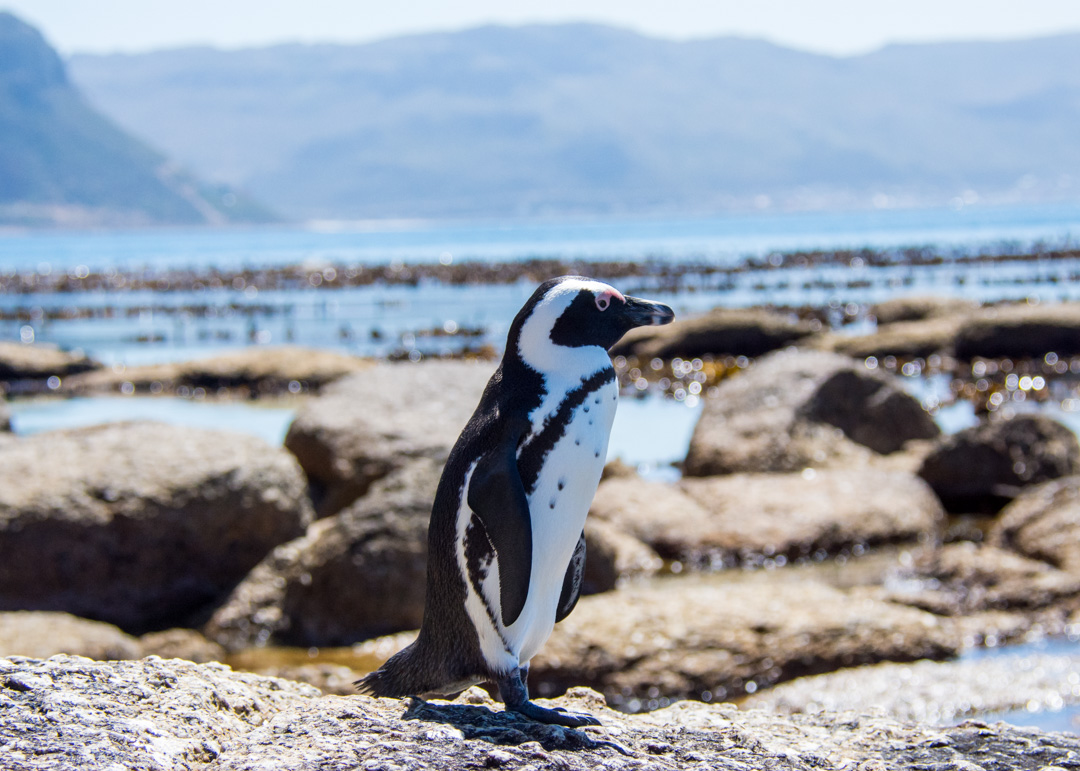 Next, head inland for a glimpse into South Africa's wine country, only an hour away. From Stellenbosch to Franschhoek, there are plenty of vineyards, hikes, spas, and farm-to-table restaurants to keep you busy for a few days.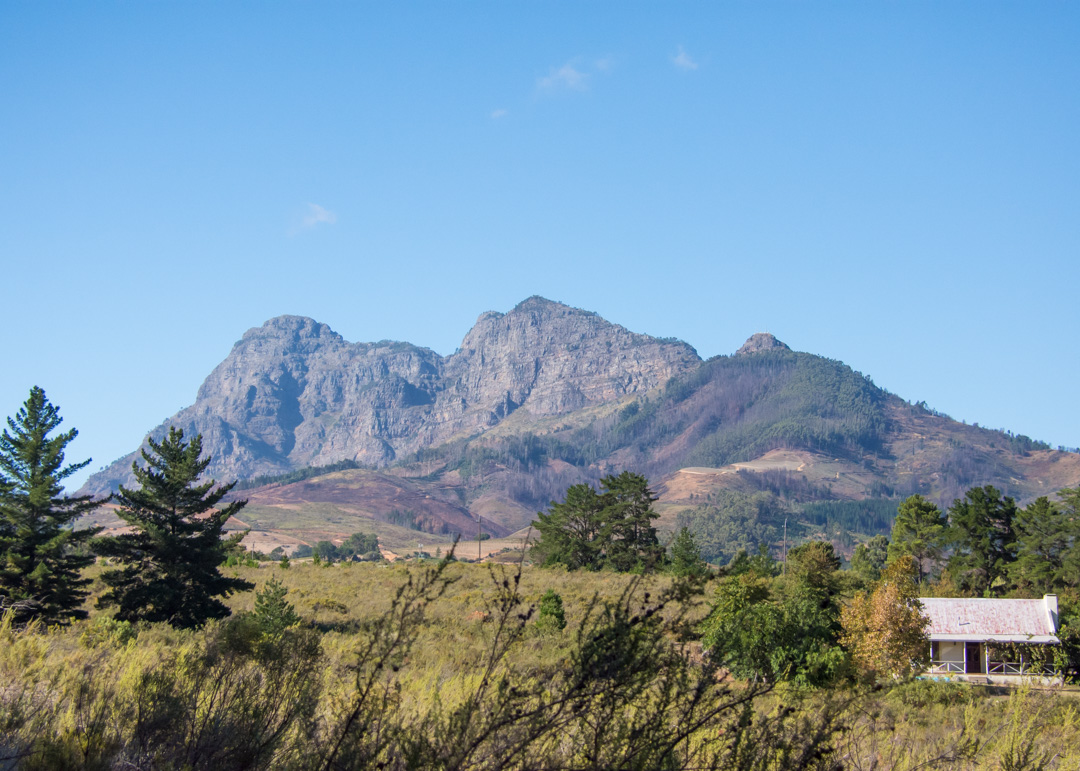 A must visit in the region is Babylonstoren, an immersive farm dating back to 1692 with ridiculously gorgeous grounds to wander around. I dare you to find its equivalent anywhere else as I doubt it exists – the immensely pleasurable experience you'll have here is truly one-of-a-kind.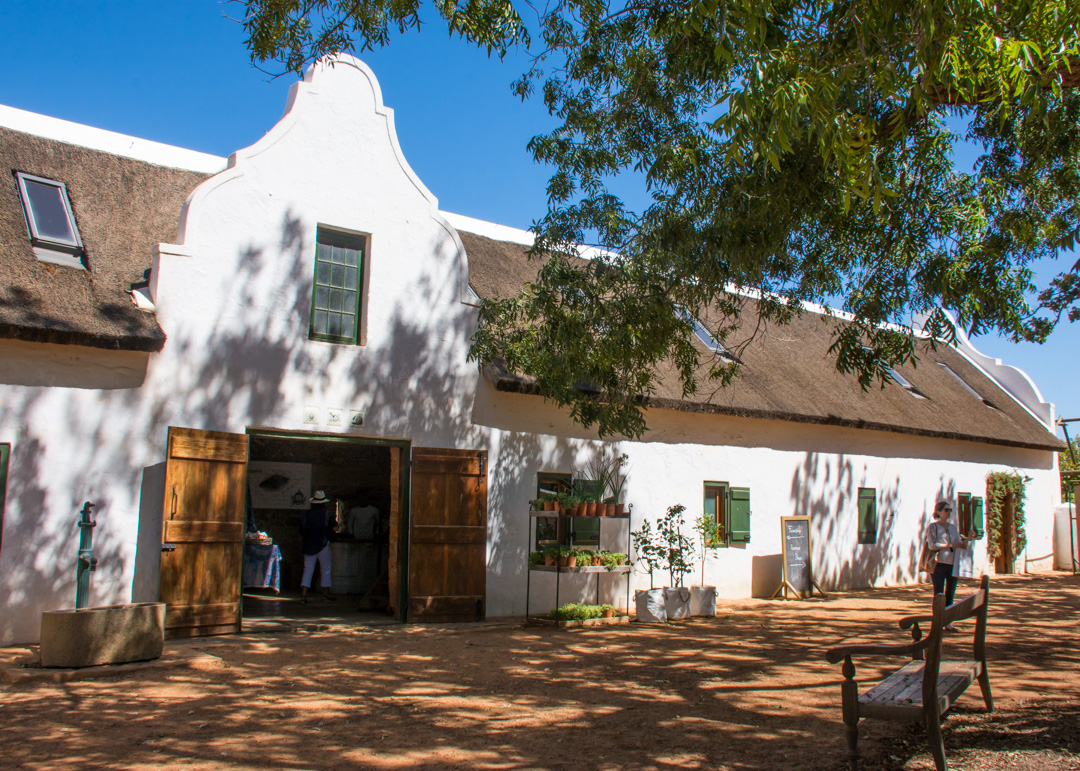 The expansive garden is its most famous attraction. Modeled after the mythological hanging gardens of Babylon, it grows over 300 edible species (plums, kale, gooseberries, olives, grapes, figs, persimmons, blood oranges, chesnuts, rye, wheat, alfalfa, risotto rice, almonds, pecans, rooibos, etc.), all available to pick and eat on the spot, and each clusters is linked by peach pits and oyster shells filled lanes. Turn a corner and you'll find an eerie pond with edible lotus, birds picking their breakfast, and possibly a unicorn emerging from the bush.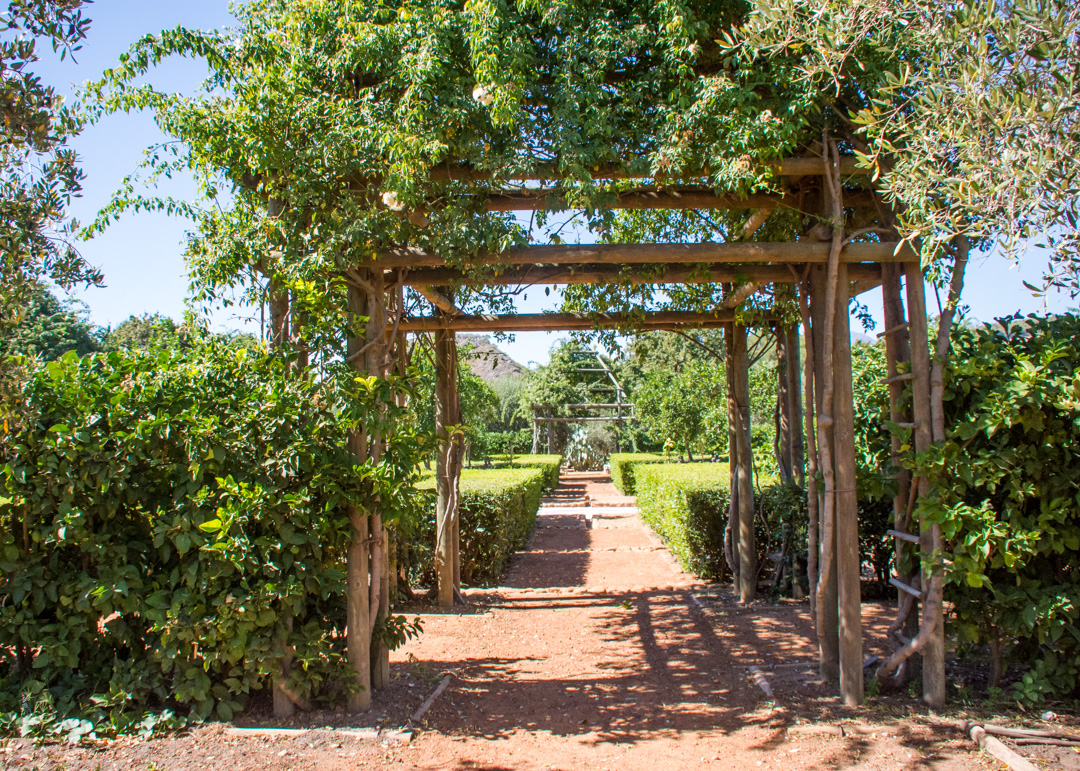 With two restaurants and a bakery, you'll be able to further indulge in the garden's bounty (if you haven't filled your belly on your walk already) and extend the beatific experience. While the main restaurant Babel is a fine choice, opt for the more relaxed Greenhouse at the back of the garden where you can sample fresh juices and baked goods under giant oak trees.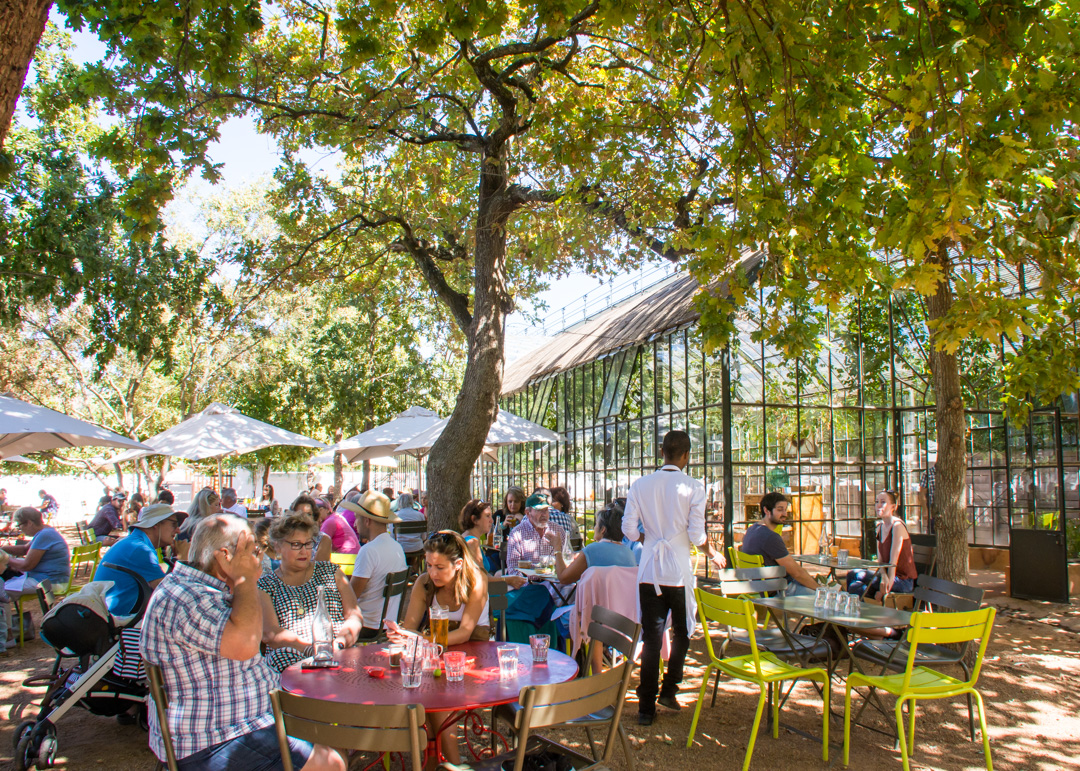 Tortoises often make an appearance beneath the tables, no doubt looking for leftover morsels.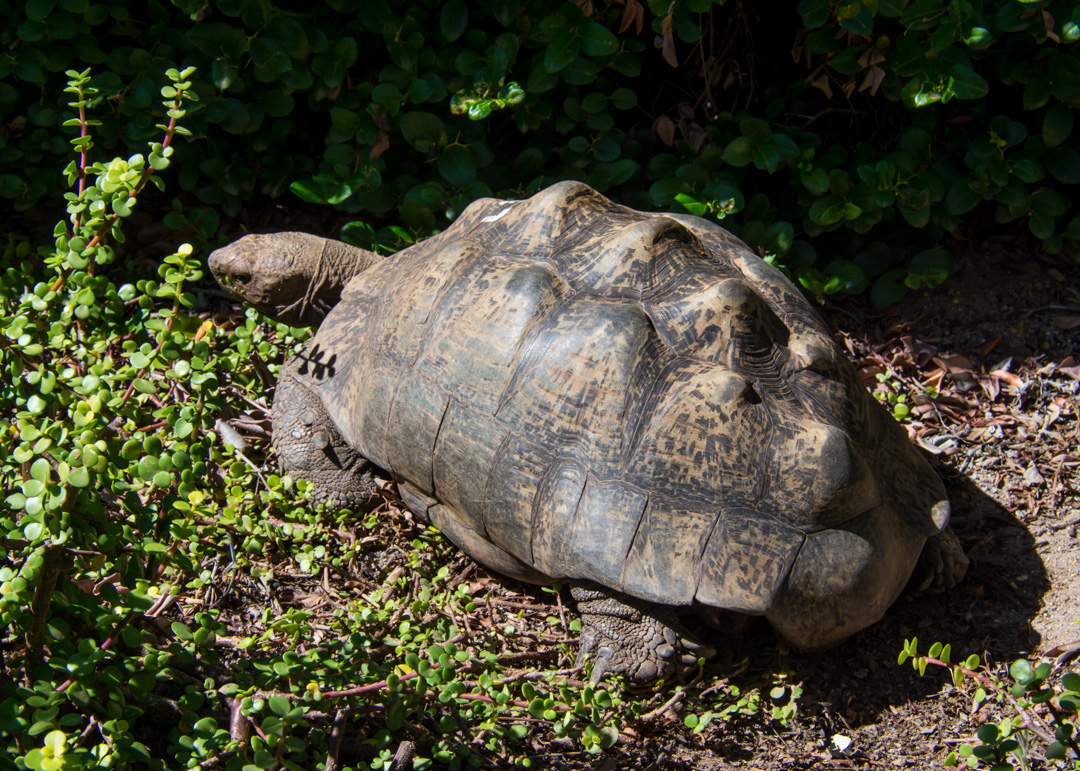 Don't leave without visiting the farm shop for lovely souvenirs or a snack for the road, their cured meat and cheeses forming the perfect base for an impromptu picnic. If you really can't get yourself out of the premises, they also have a beautiful hotel & spa in the main building…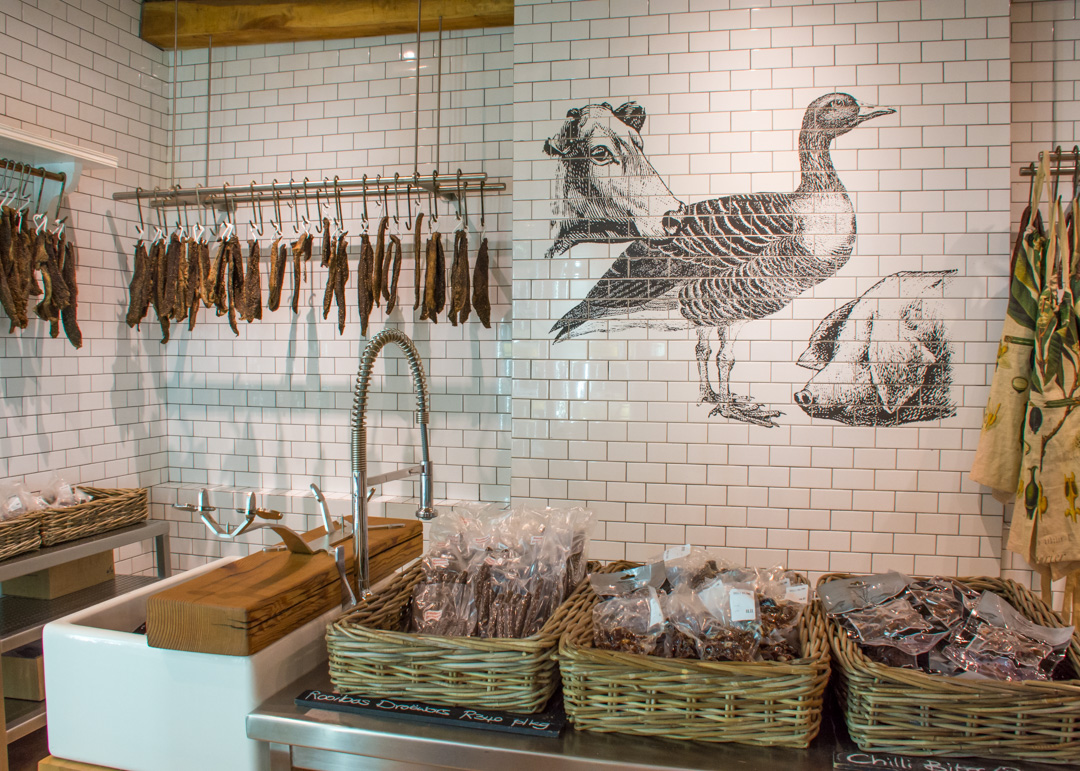 Back towards the coast, stop at the smaller but no less picturesque Harold Porter National Botanical Garden. With an enviable position between mountains and sea, it's a wonderful introduction to the coastal fynbos (fynbos is the term used to describe the specific vegetation found only on the southern tip of Africa) and South Africa's national flower, the king protea, shown here in its natural habitat.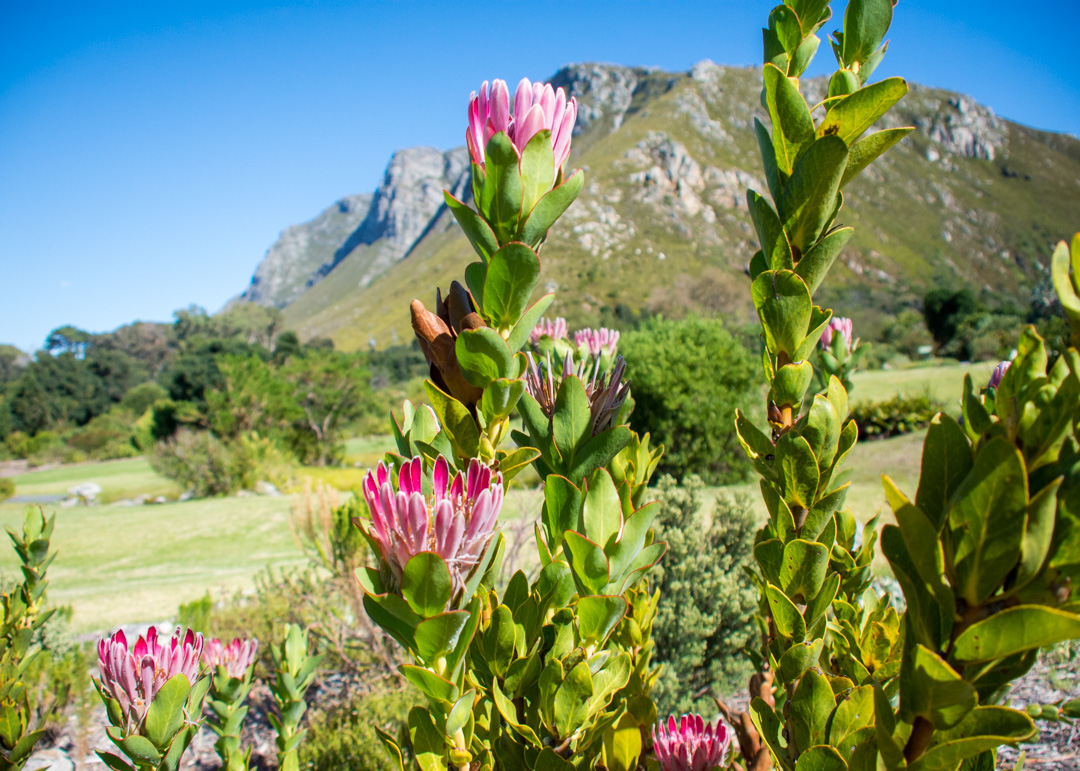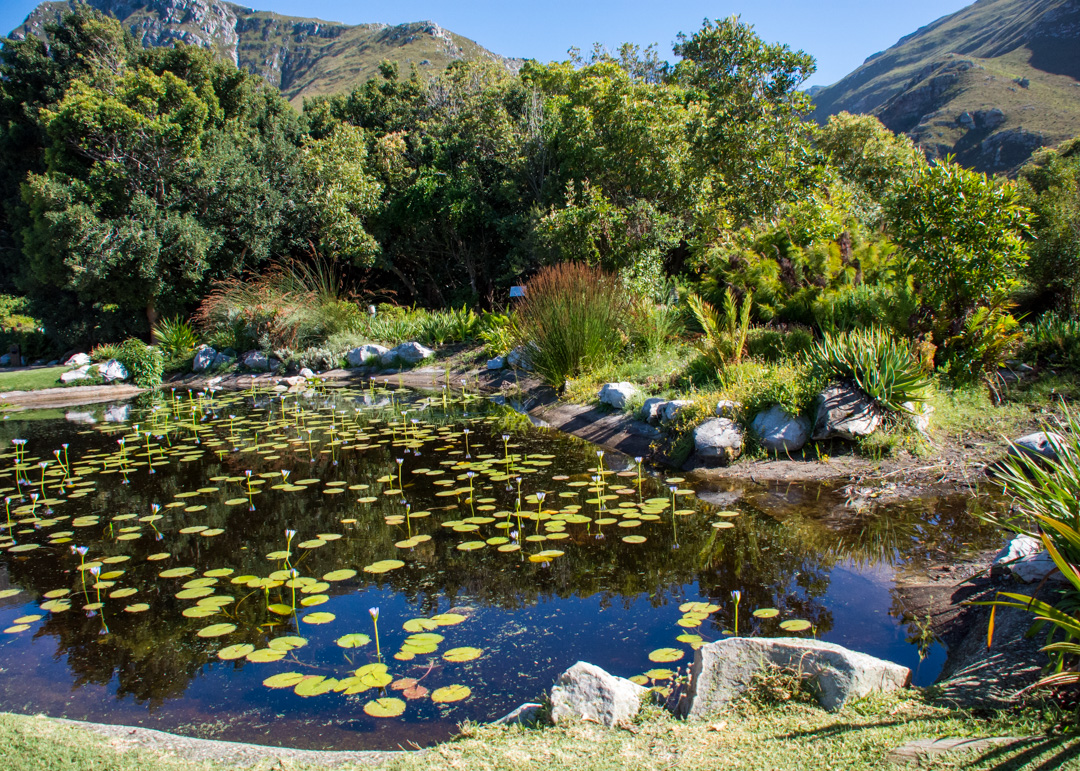 It makes for a very pleasant walk to stretch your legs among unique small heatherlike trees and shrubs.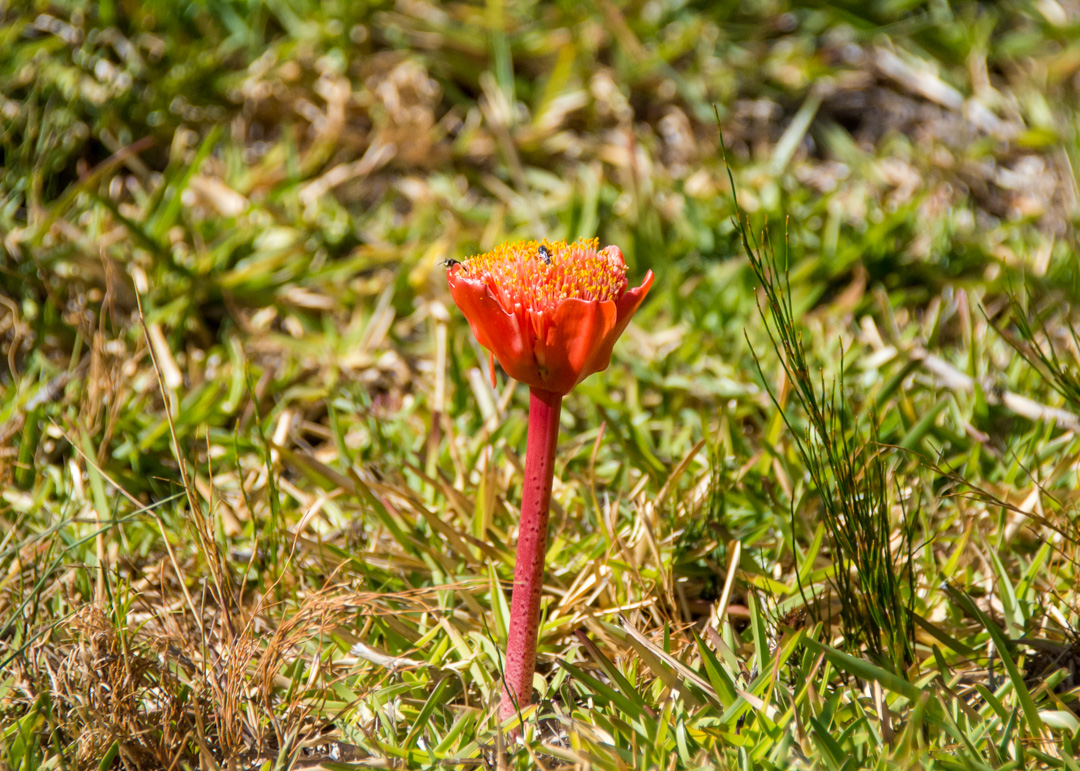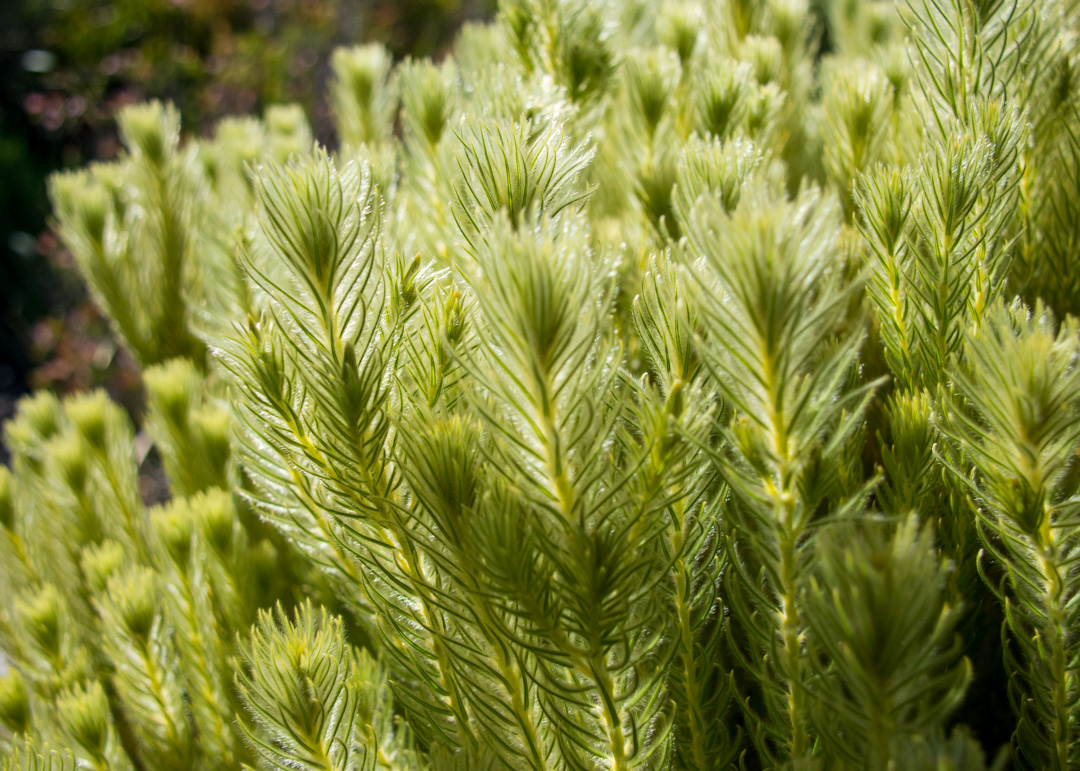 If you didn't get your fill of penguin cuteness on Boulders Beach you'll get a second chance in Betty's Bay just a few minutes drive from the botanical garden. The quaint coastal town sees fewer tourists and there's a large colony of your feathered friends on a rocky promontory called Stony Point.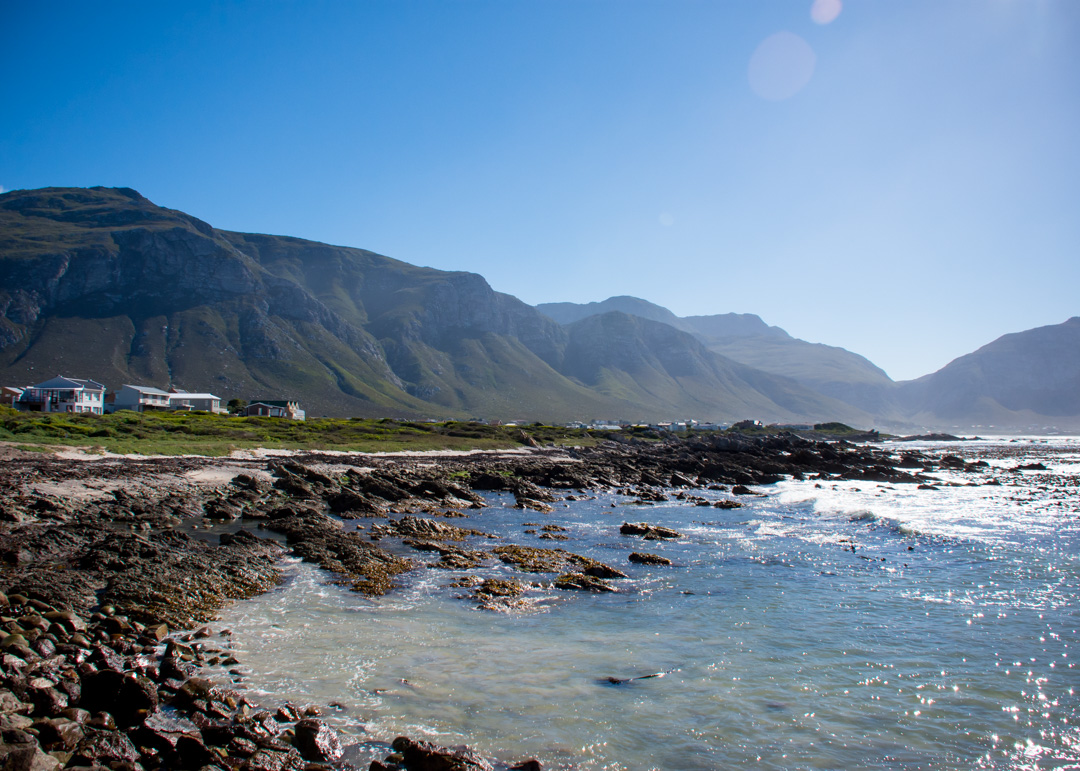 Although not as pleasant as swimming and sunbathing with them on a white sandy beach, it's still an entertaining watch and photos opportunities abound.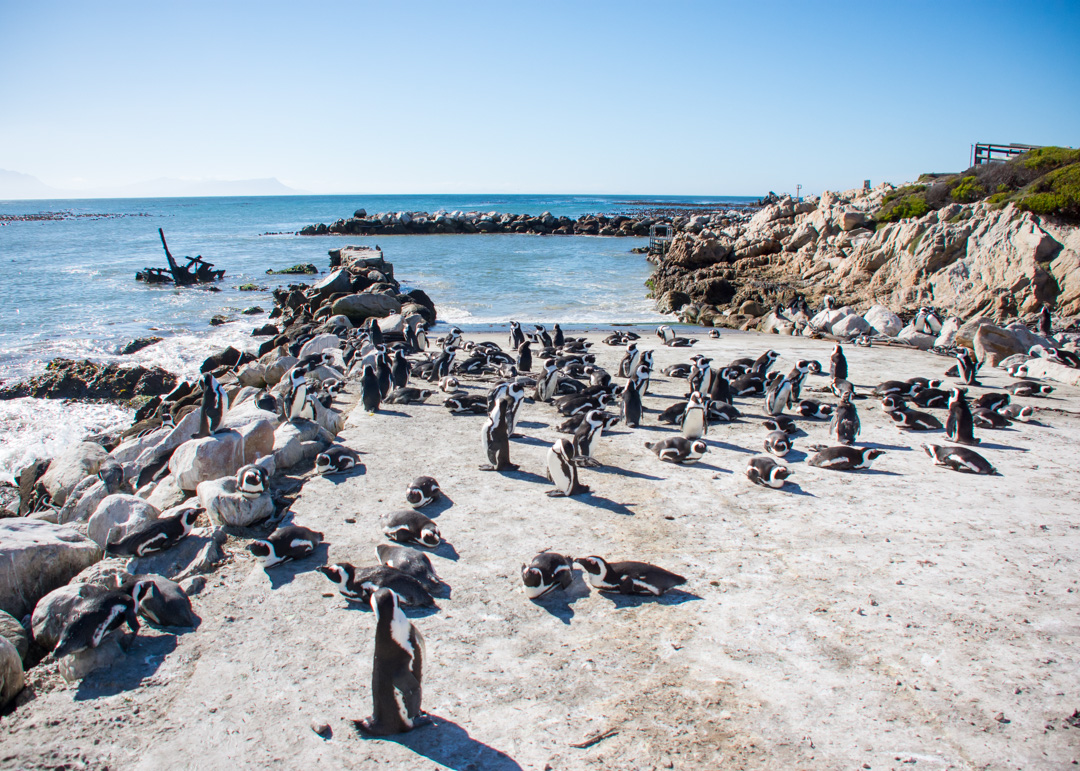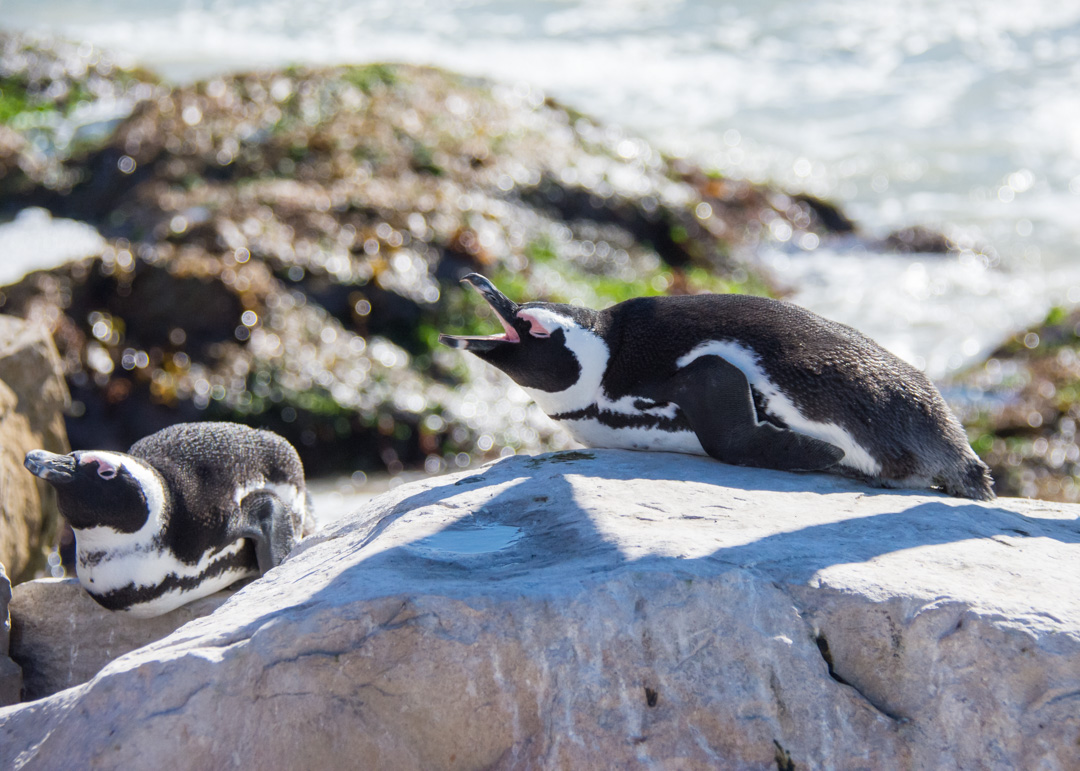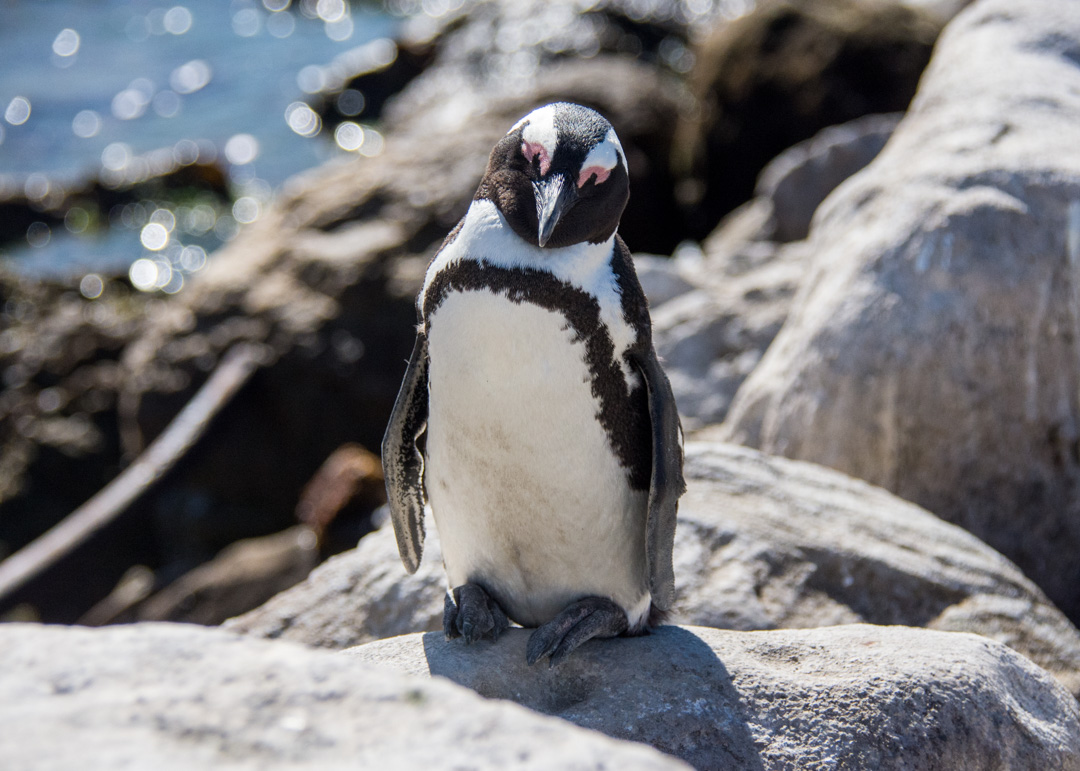 You'll notice another poser out there too in the sun-loving dassie. Commonly known as rock hyraxes, these guinea-like creatures are surprisingly the closest relatives to elephants! They love sunbathing on rocks and hang out in large groups so you should see plenty of them just loafing around.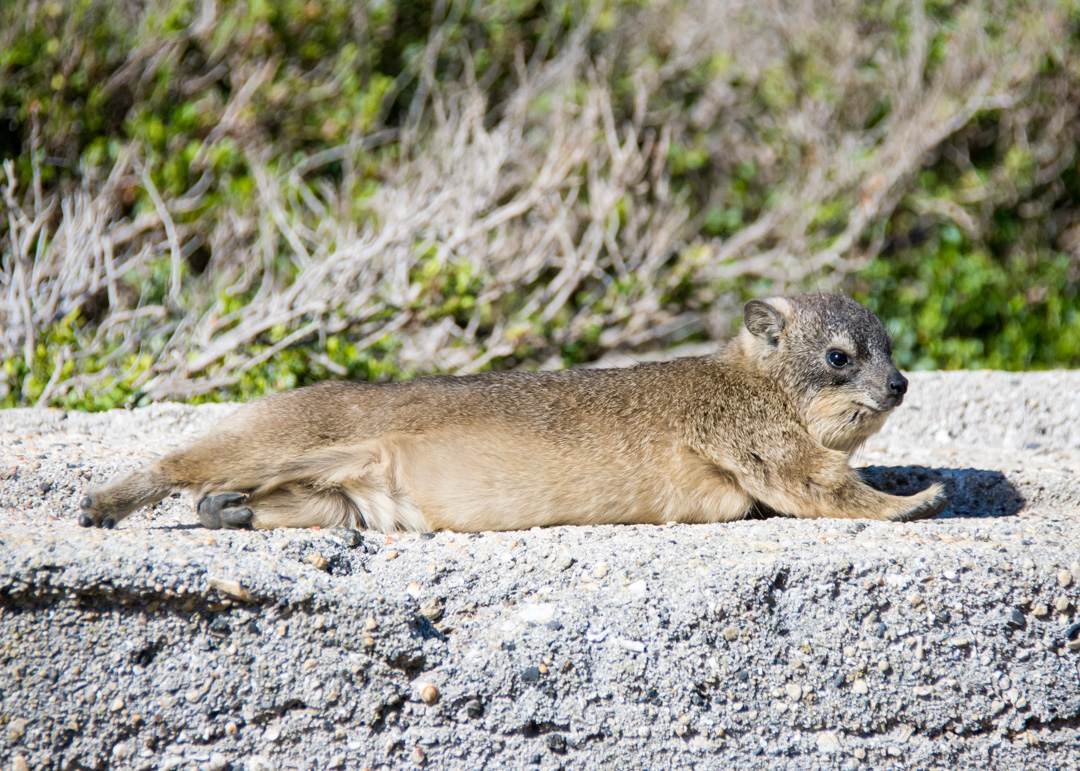 End your Western Cape tour on a high note by splurging and spending a night or two at Grootbos Private Nature Reserve. Only two hours from Cape Town, you'll feel like on another planet taking in the expansive, breathtaking vista of mountains, fynbos, and sea of this pristine conservation success story.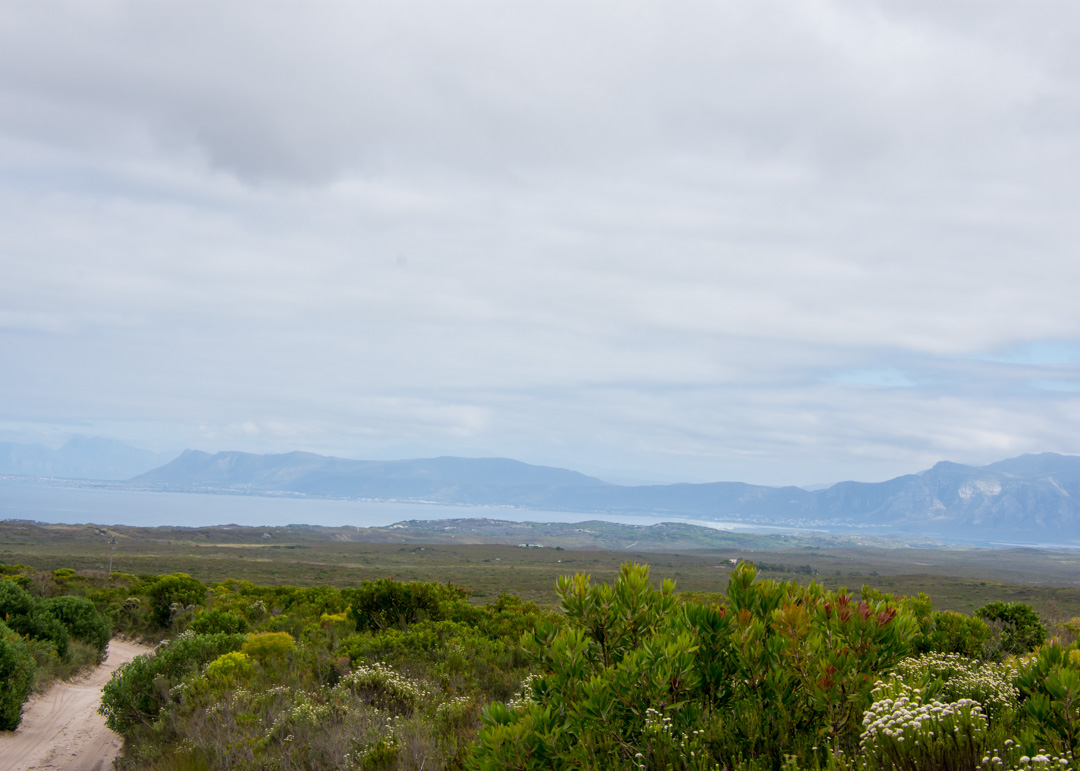 27 luxurious suites are divided between two lodges and overlook a majestic sweep of coastline, perfectly blending nature with modern amenities.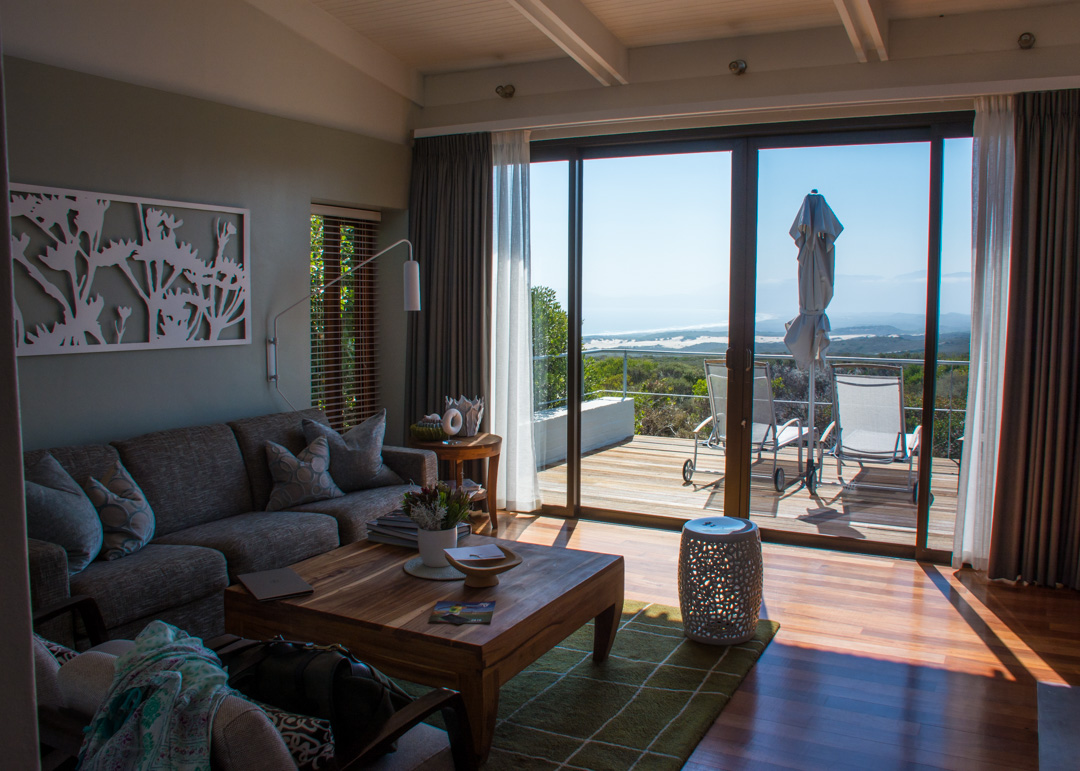 You'll just want to stretch out with a book on your private deck and marvel at the view of Walker Bay.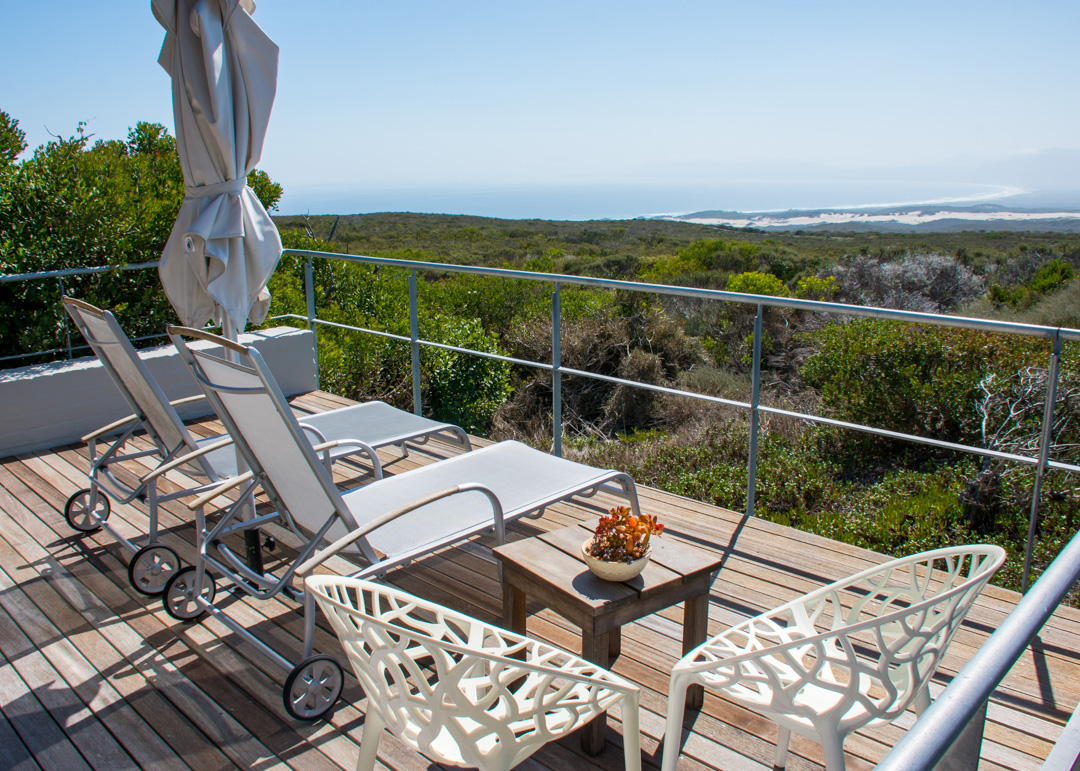 The cuisine is exquisite with a focus on local seafood and integrating vegetables and herbs grown on the premises.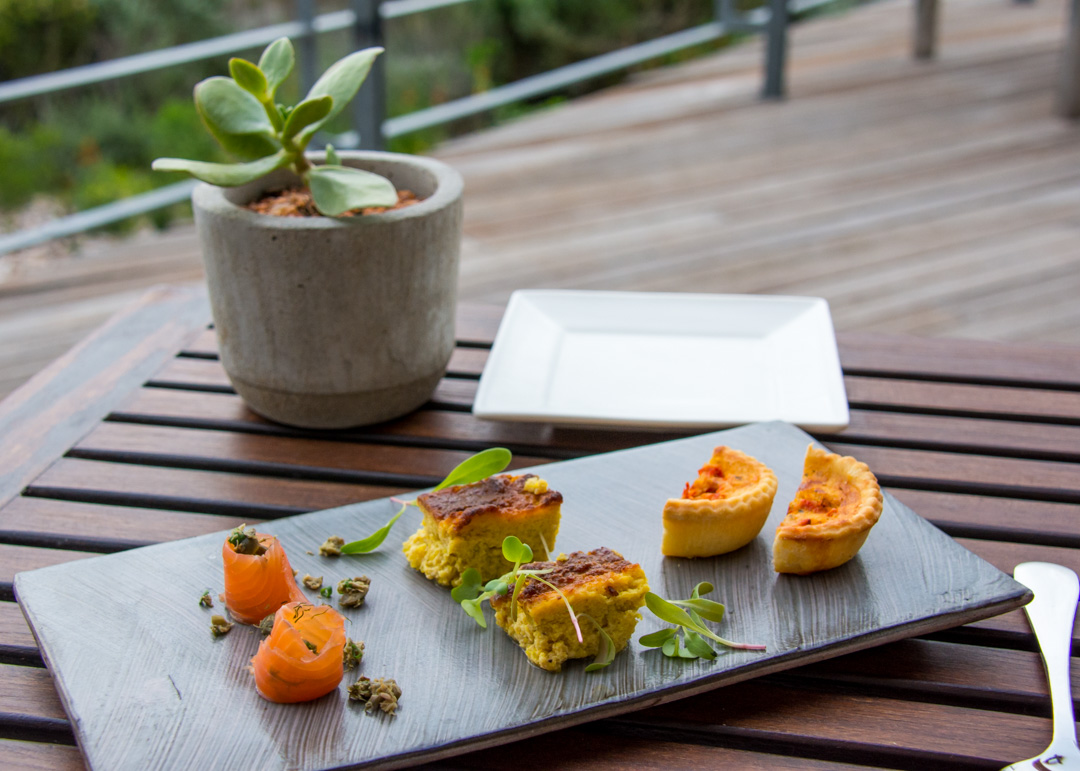 Lunch and breakfast are served with a view at the Garden Restaurant. The most magical breeze will accompany them, carrying the freshest sea air and aromas from the hundreds of unique flowers and plants surrounding you – a multisensory experience for sure!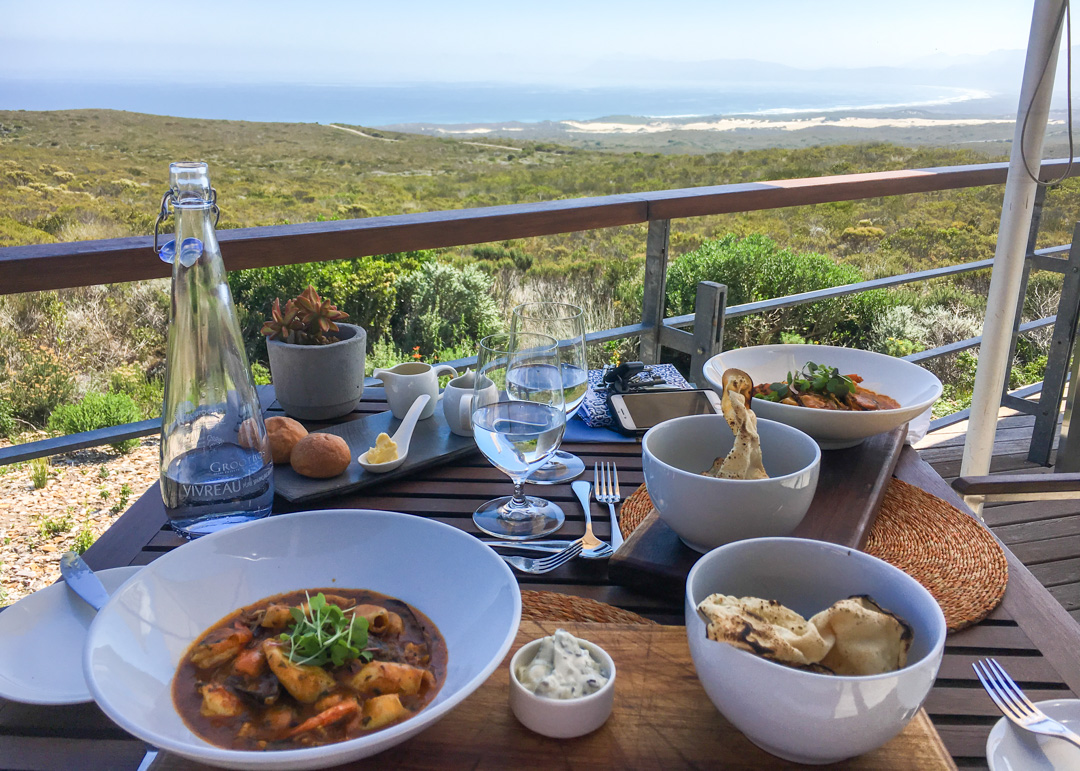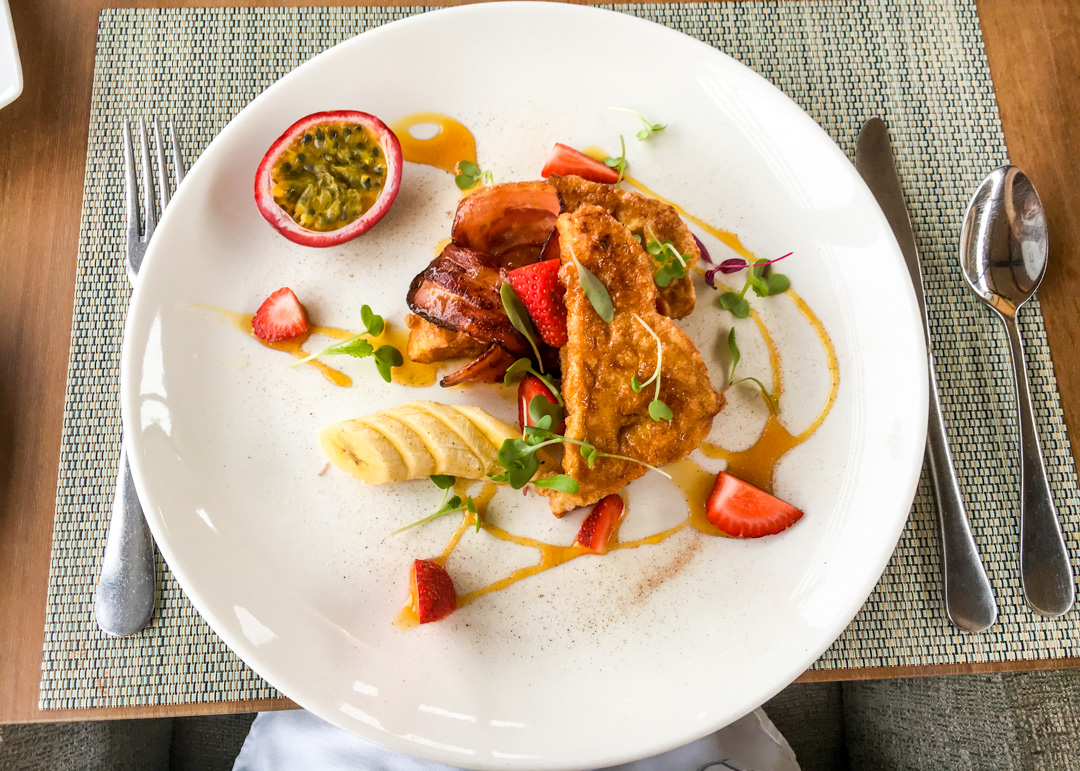 These welcome luxuries, as extraordinary as they are, play second fiddle though to the mission of Grootbos and the reason why one comes here: to truly be immersed in nature.
Grootbos – which translates to "Big Forest" in Afrikaans – was built among three enchanting milkwood forests. These gnarled, ancient trees are known to live for more than 1,000 years and will graciously greet you on the short walk to your suite with their hauntingly beautiful twisted arms.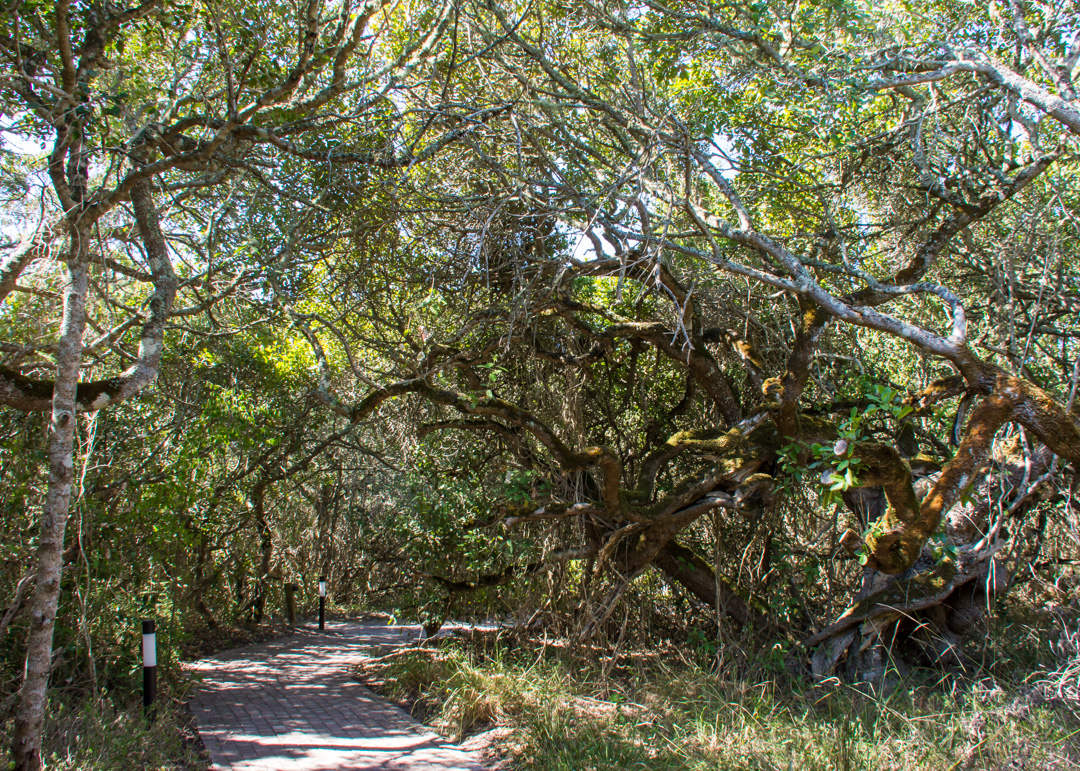 One of the best activity to do here is to take a "flower safari" by 4×4 which will introduce you to the region's unique biodiversity.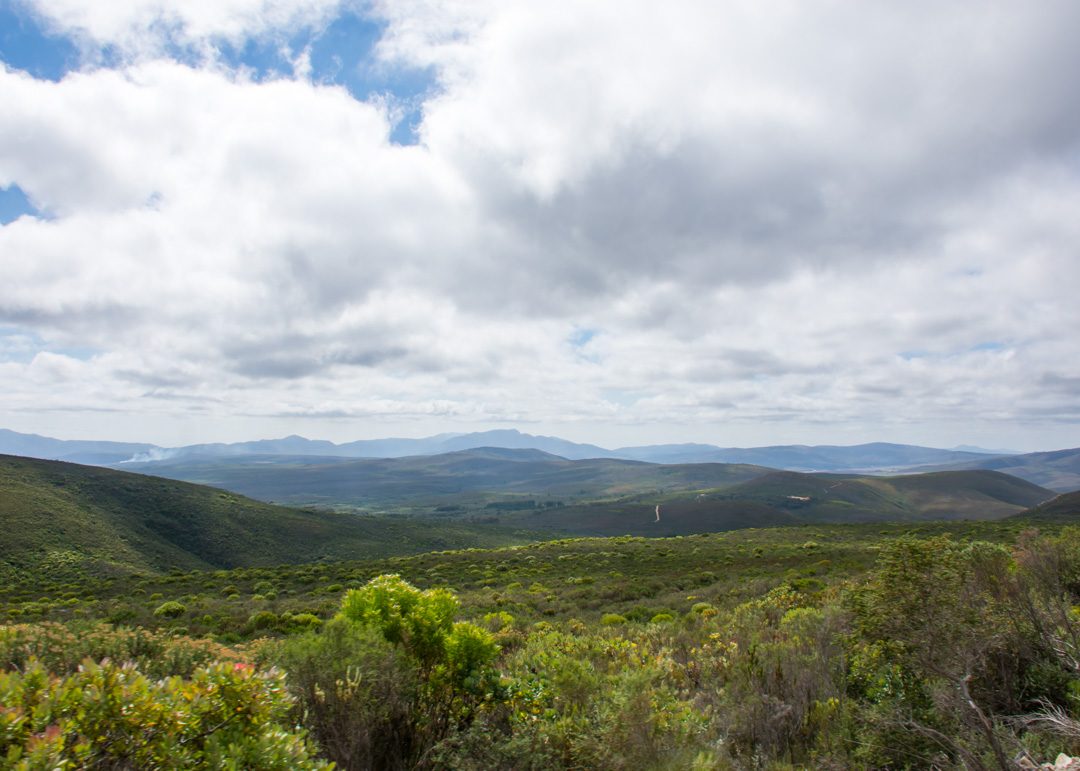 The entire reserve is dedicated to the preservation and understanding of the endemic fynbos (or "fine bush") ecosystem which blankets Grootbos' hillsides with bright, intricate flowers of every shade. The air is filled with the sweet scent of seasonal flowers and the buzzing sound of a million insects and birds for an undeniably very unique safari.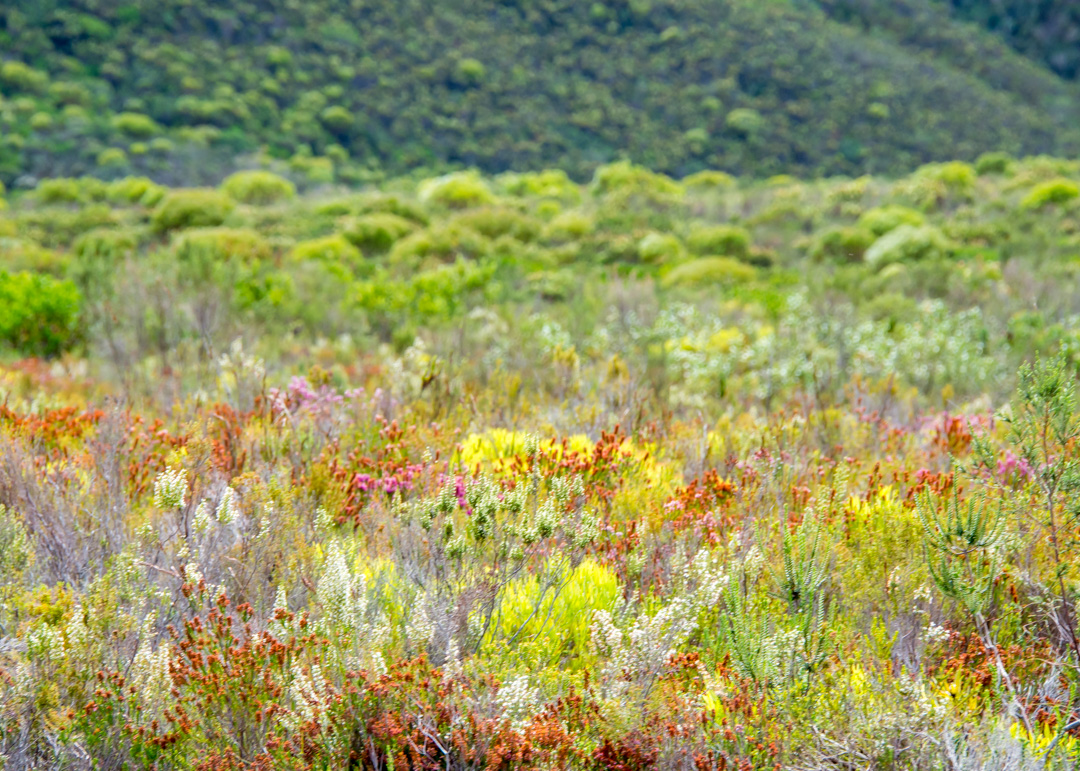 The 2,500 hectares reserve is host to a remarkable 765 fynbos species, 100 of which are endangered and six that had never been discovered before. I couldn't help but imagine the medicinal and culinary properties yet to be unearthed!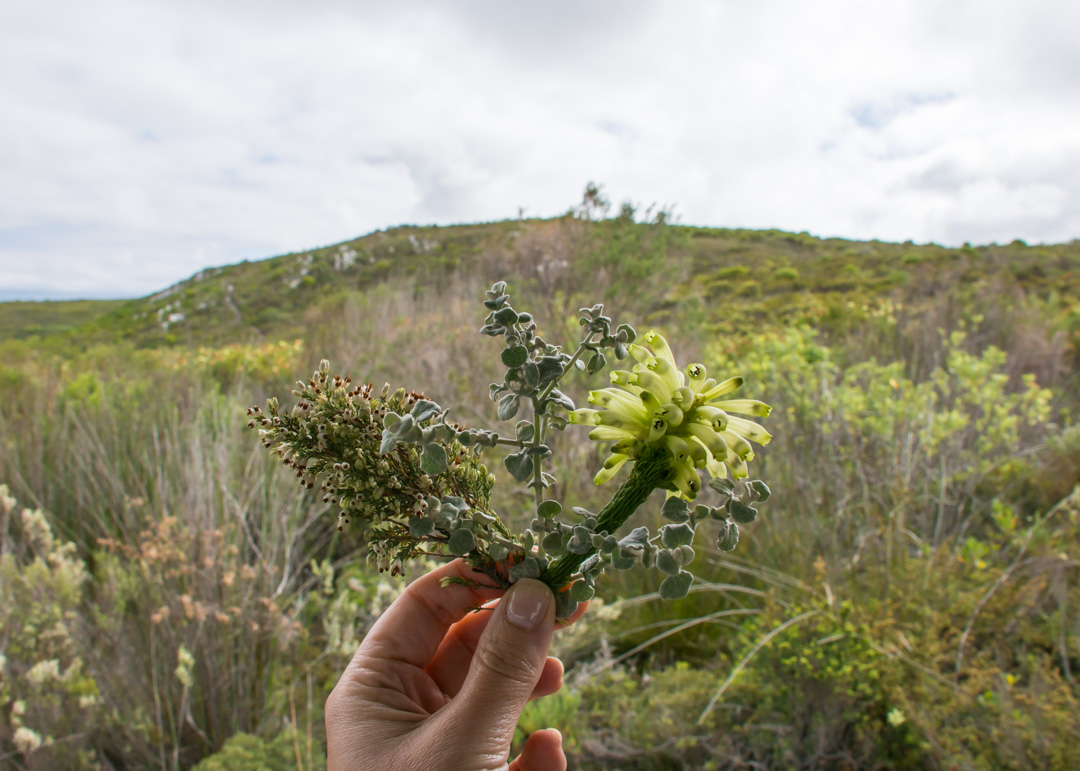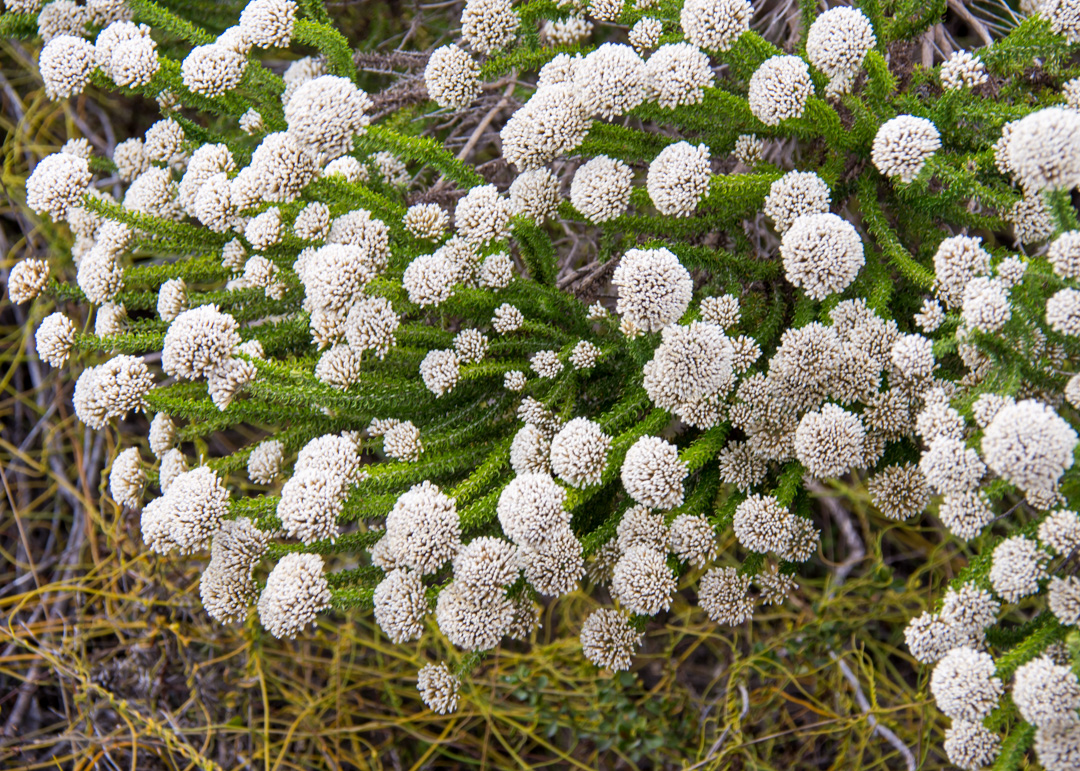 The fynbos is generally quite dense and tall here so your chances of seeing wildlife are slim, though if you're patient you might catch a sight of a small antelope as I did…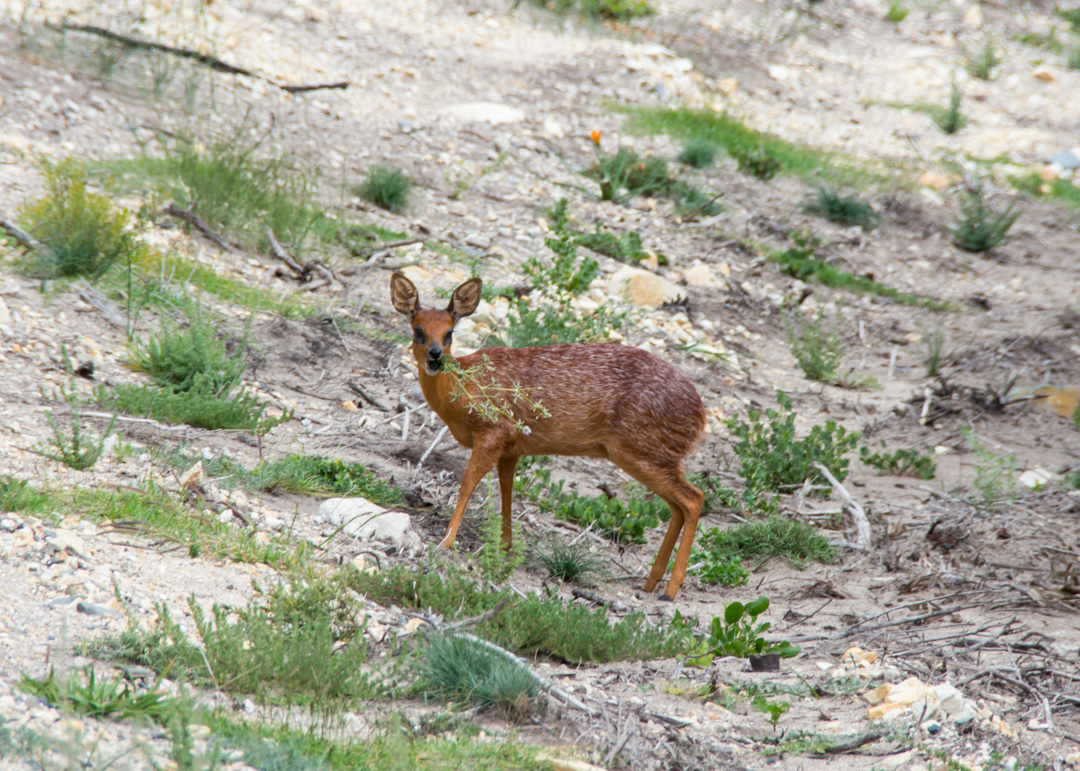 Another worthwhile excursion is the chance to tour their amazing social projects of which there are many. The Grootbos Foundation works to conserve the critically endangered fynbos, while also focusing on the training and skills development of the surrounding communities.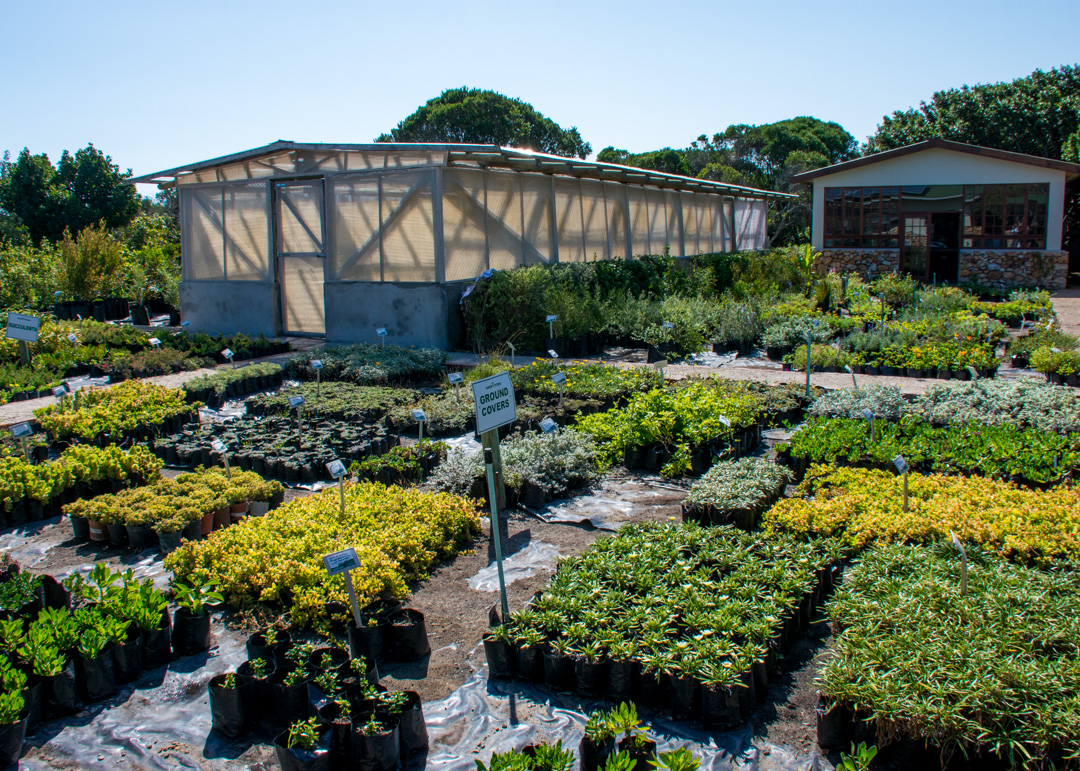 Their Green Futures College trains young adults from the local area in conservation, giving them the skills and confidence necessary to become employable while contributing to the preservation and promotion of the region's unique biodiversity.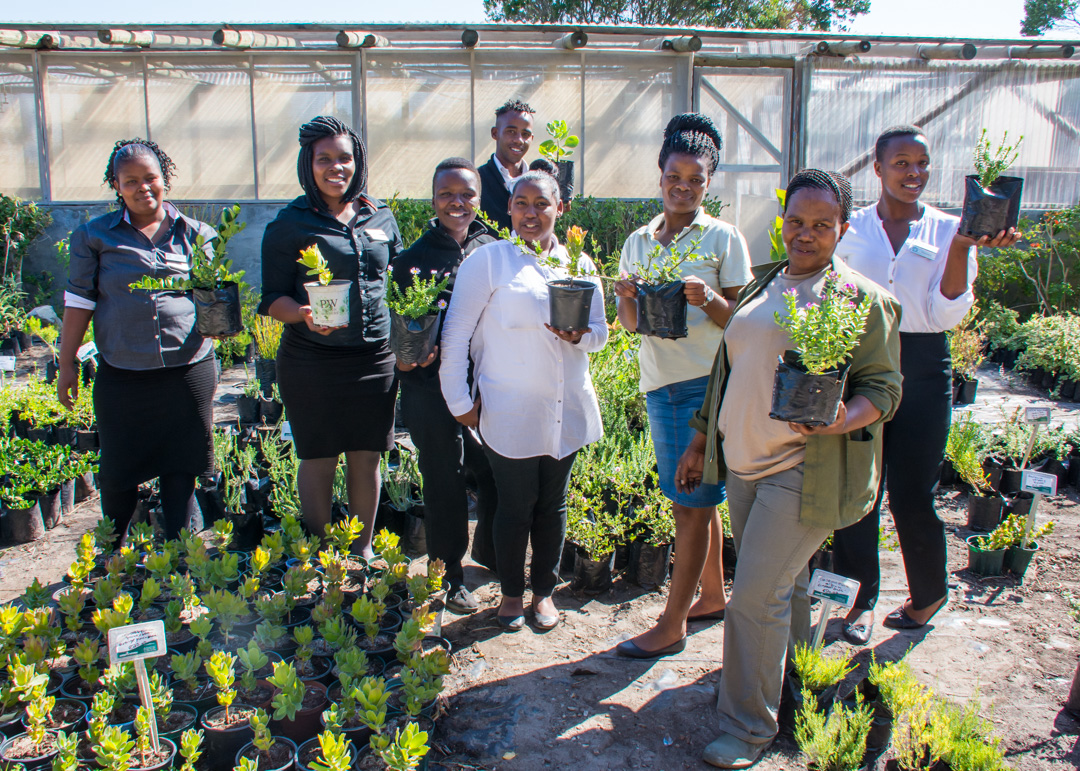 The Gansbaai Community Farm aims to improve food security and dietary variety in the local community by serving as an agricultural support hub.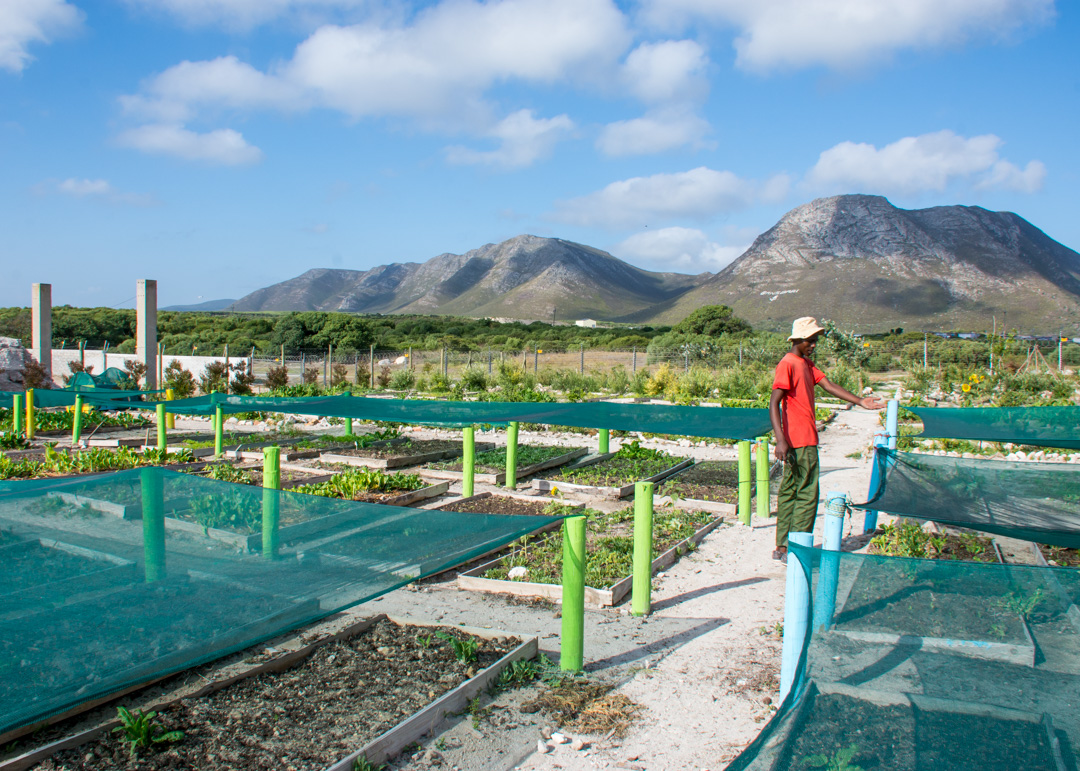 It serves as a training space for community members teaching the basics of food production with the aim of self-sustainability and as a support on a path to sustainable livelihoods.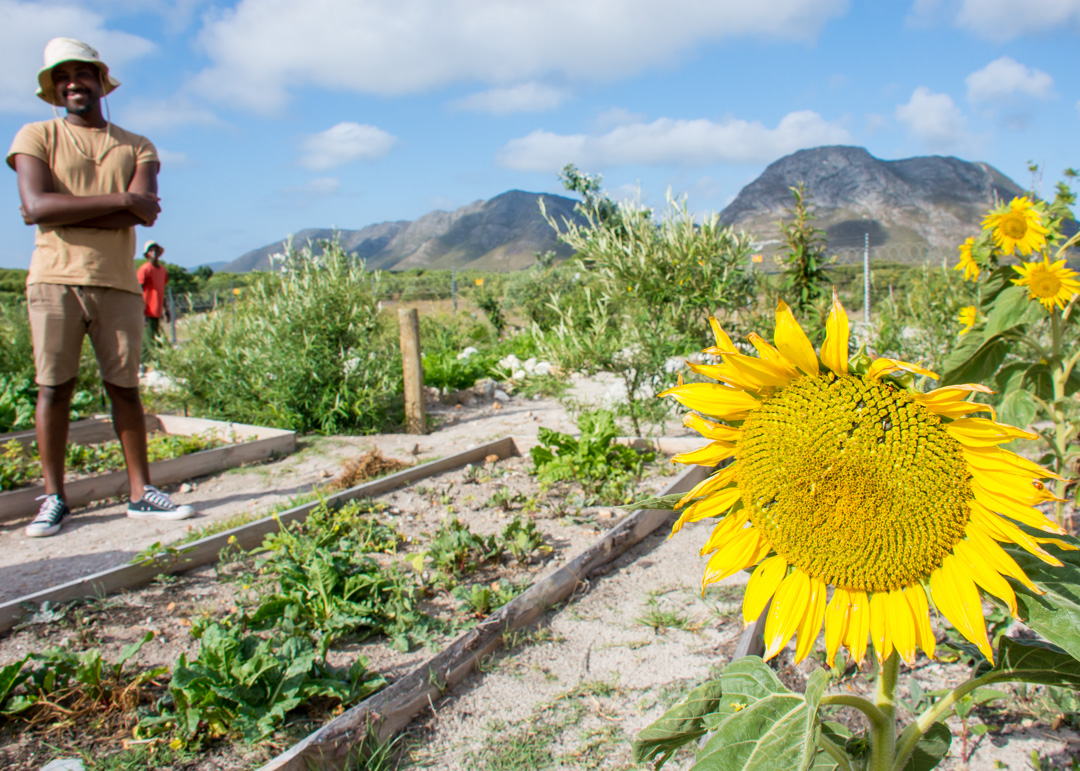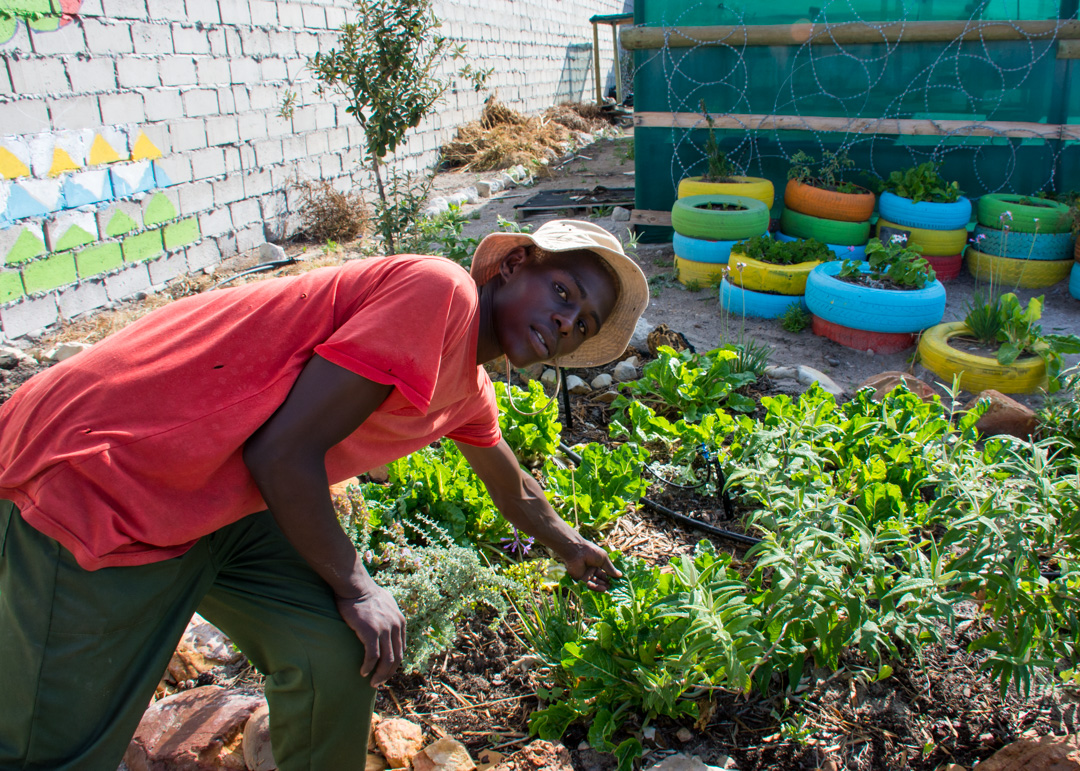 Graduates are allocated allotments, putting into practice the principles they have learnt, and eventually will be able to set up their own self-sustaining (and hopefully income-generating) home food gardens.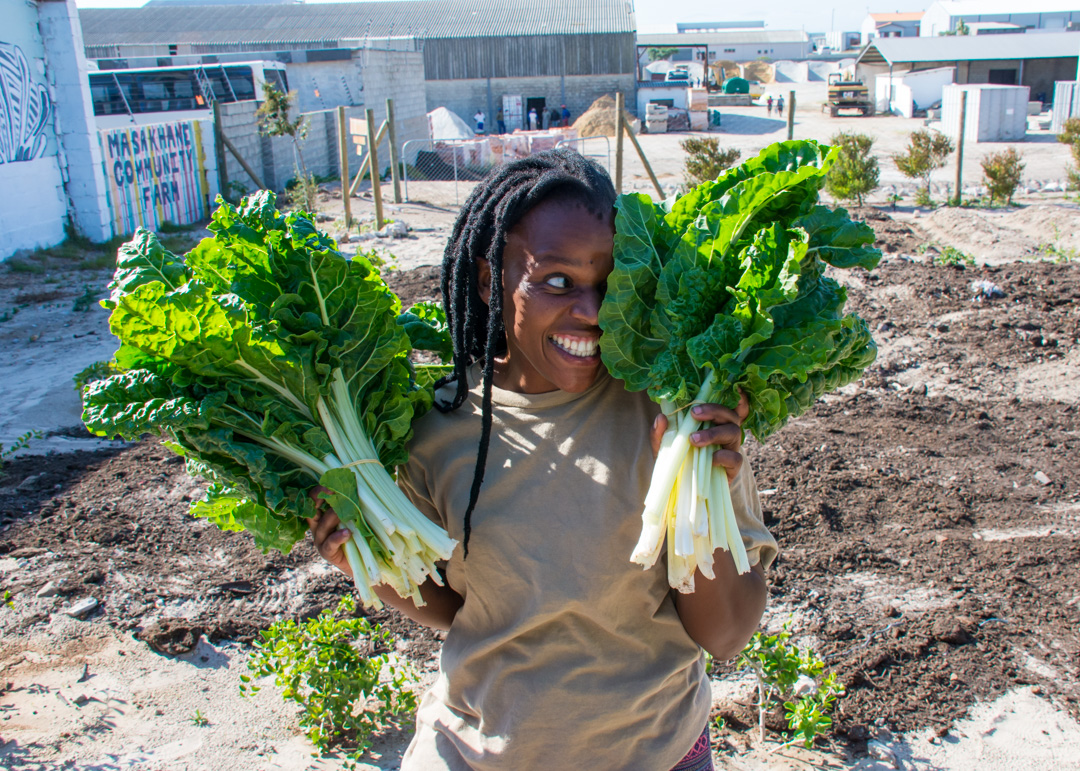 No doubt Grootbos is one of the shiniest examples of progressive tourism I have ever seen, and adding this conservation component to a trip to South Africa really highlights the truly unique and priceless ecosystem they have. One I hope will continue to thrive for generations to come.