South Africa sits pretty high on many people's bucket list trips, myself included, and flying all the way to the tip of Africa would be incomplete without going on a safari. The region abounds with parks and reserves, all with their distinct benefits, though first-timers often opt for the largest of them all – Kruger National Park.
With diverse and spectacular scenery, as well as abundant wildlife to match, Kruger won't disappoint but your visit will depend on how you choose to experience it…and how much you're willing to pay. As the top National Park for self-drive safaris, you'll find good roads and plenty of camps with modern facilities, so you can craft your own tour for a moderate fee.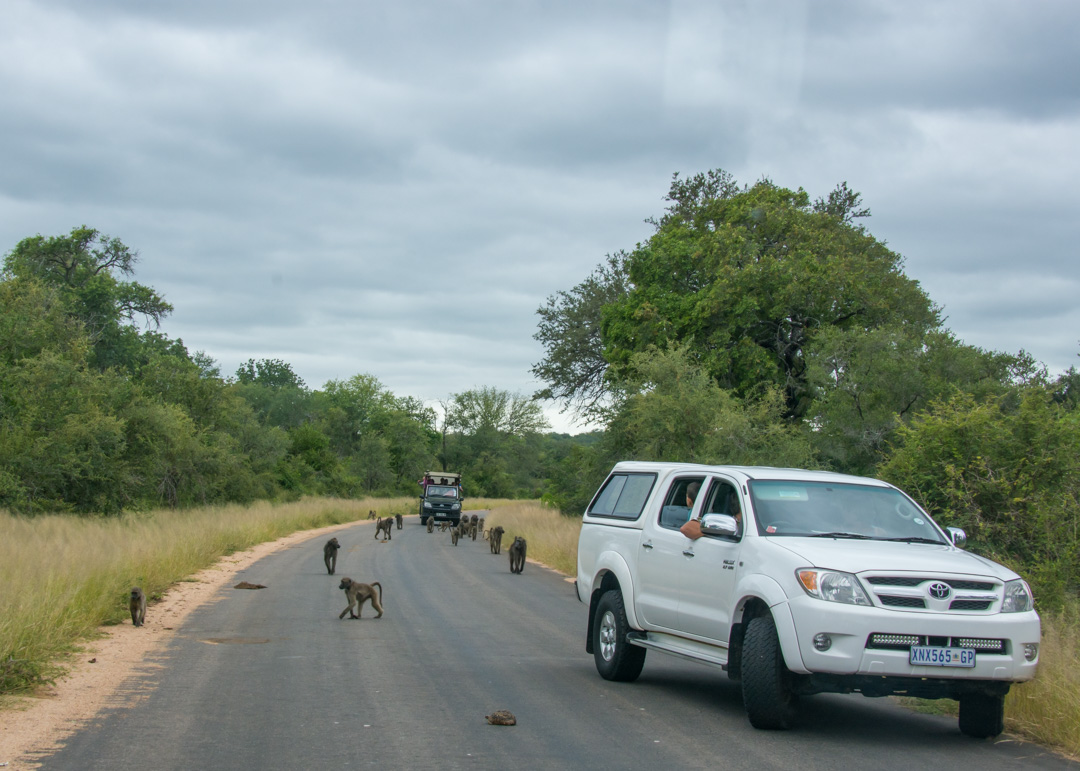 With some luck you'll get to see the Big Five from the road and witness some spectacular scenes such as this elephant crossing (yes, keep watching, it goes on forever!).
This rhino was just a few feet away – I couldn't believe my luck!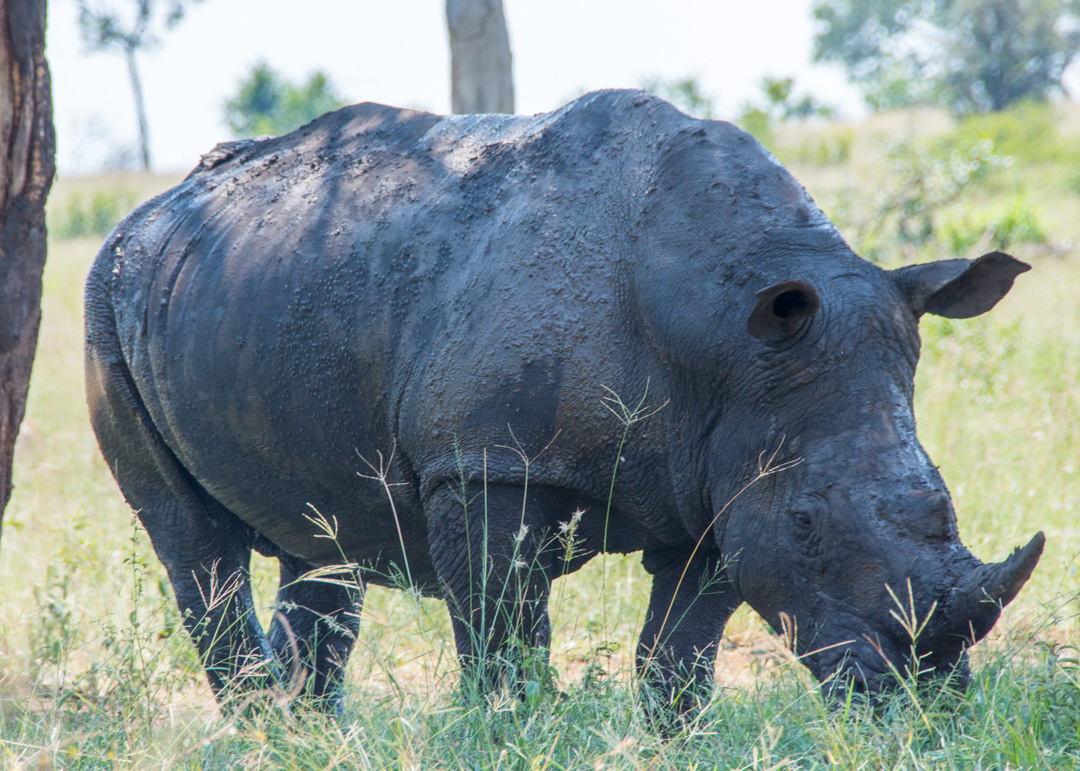 And on the small spectrum, don't forget the amazing birds of South Africa, often perched also right by the road like this Blue European Roller.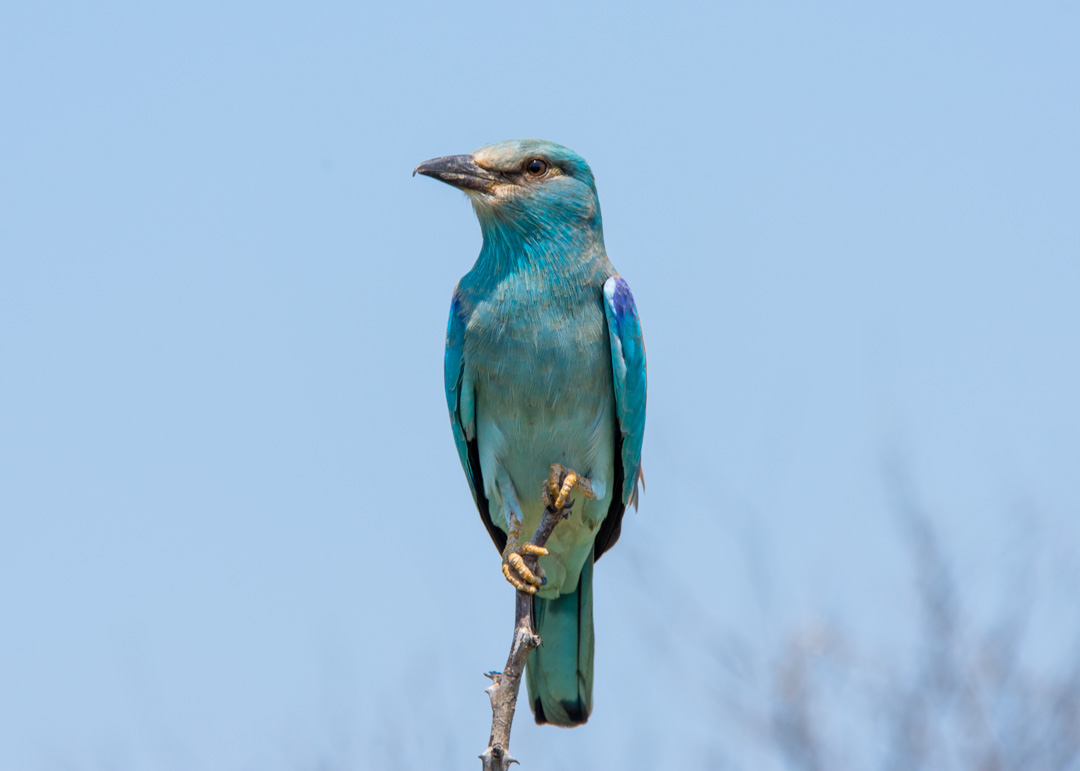 BUT if you can afford it or are celebrating something special (i.e. honeymoon), skip the self-drive which limits you to what you can see from the main road. Book yourself into a top safari lodge with expert rangers, trackers and off-road vehicles that will bring you into the bush. A luxury safari is a once in a lifetime experience you'll never forget and some of the best lodges are to be found in and around Kruger, such as Singita Lebombo.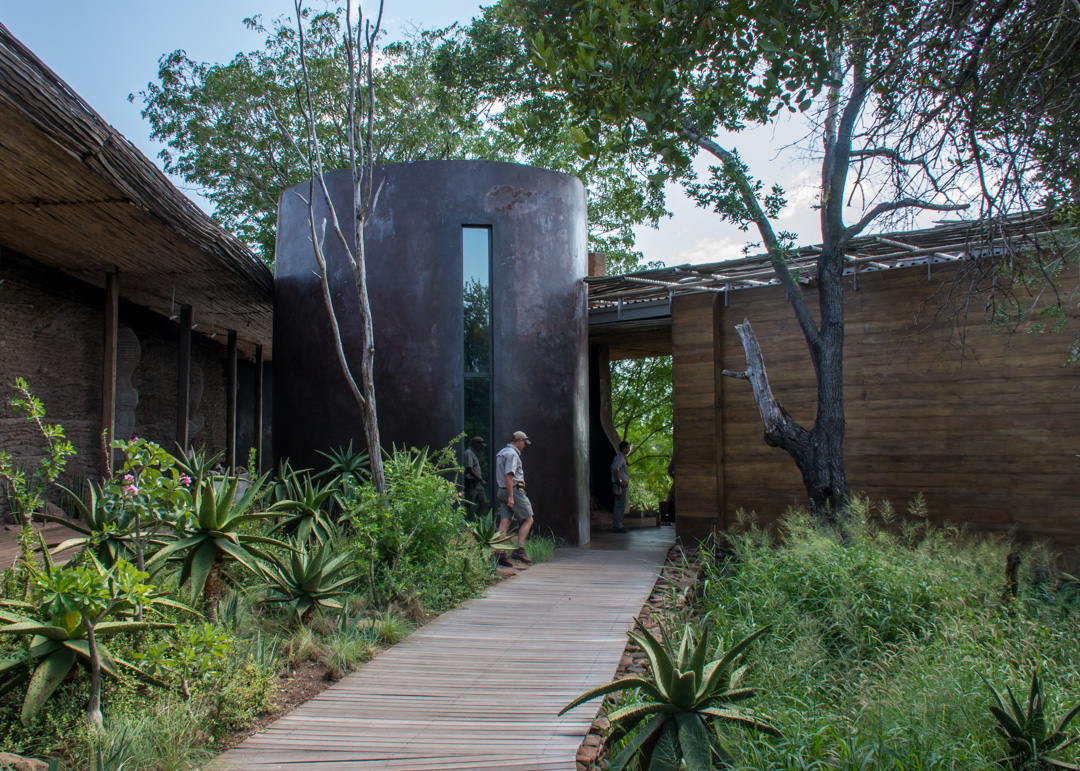 One of the ultimate brand name in luxury safari lodges, Singita offers the kind of extravagance you'd expect to find only in the world's glitziest cities, except that you're in the middle of nowhere in Africa. Its Lebombo lodge is the best place I've ever stayed in with its combination of ultra-lux design and the stunning wilds of Kruger surrounding it. Clinging to a cliff within 33,000 acres of private concession, the striking lodge of steel, timber and glass wouldn't be totally out of place in Bali.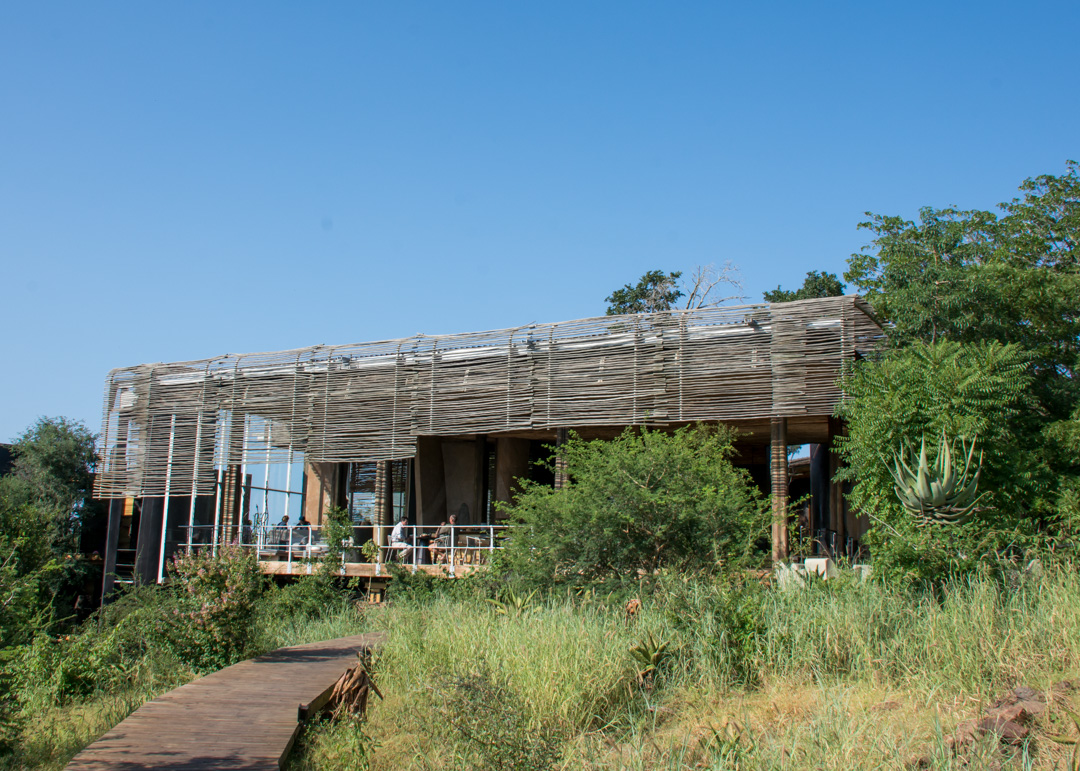 15 breathtaking suites are connected by snaking wooden platforms, blending in splendidly.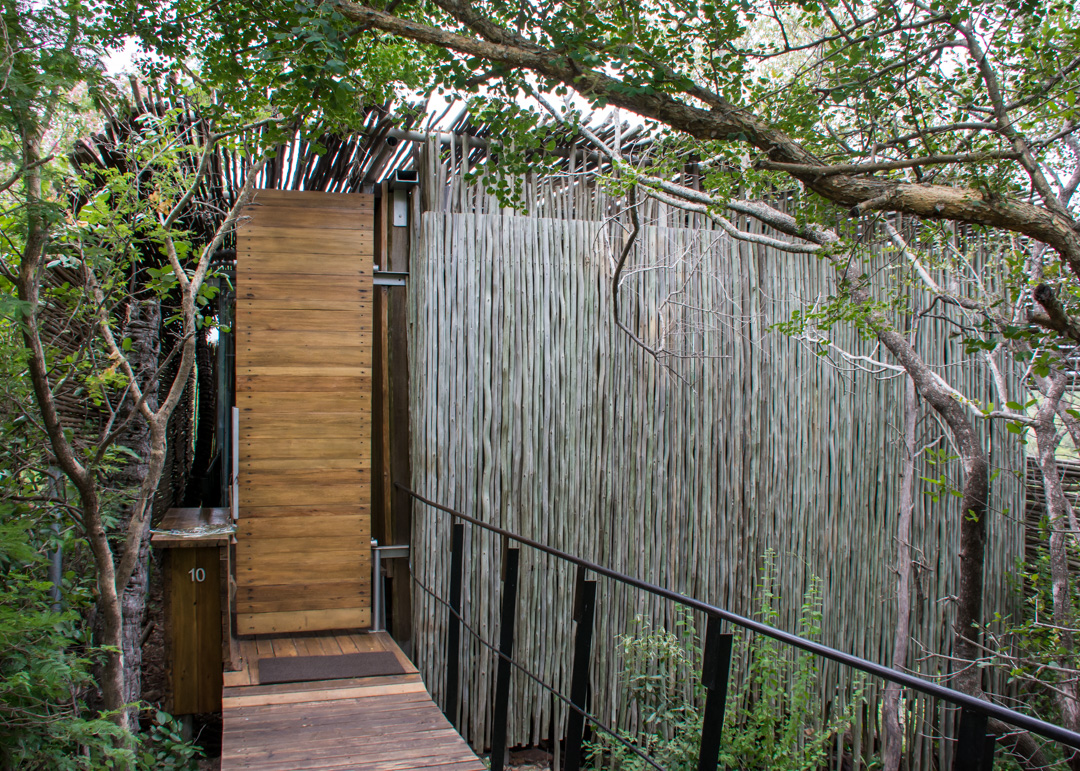 Your jaw will likely drop as you enter your temporary abobe, much larger than my last Brooklyn apartment… The loft-style, glass-walled rooms have unending views over the Lebombo hills and N'wanetsi River, giving you front row seat to Kruger's magnificent wildlife. The bed on the wide balcony is the ultimate spot for a night under the stars, and high enough to be out of the reach from the big cats…you'll only hear their roar to lull you to sleep.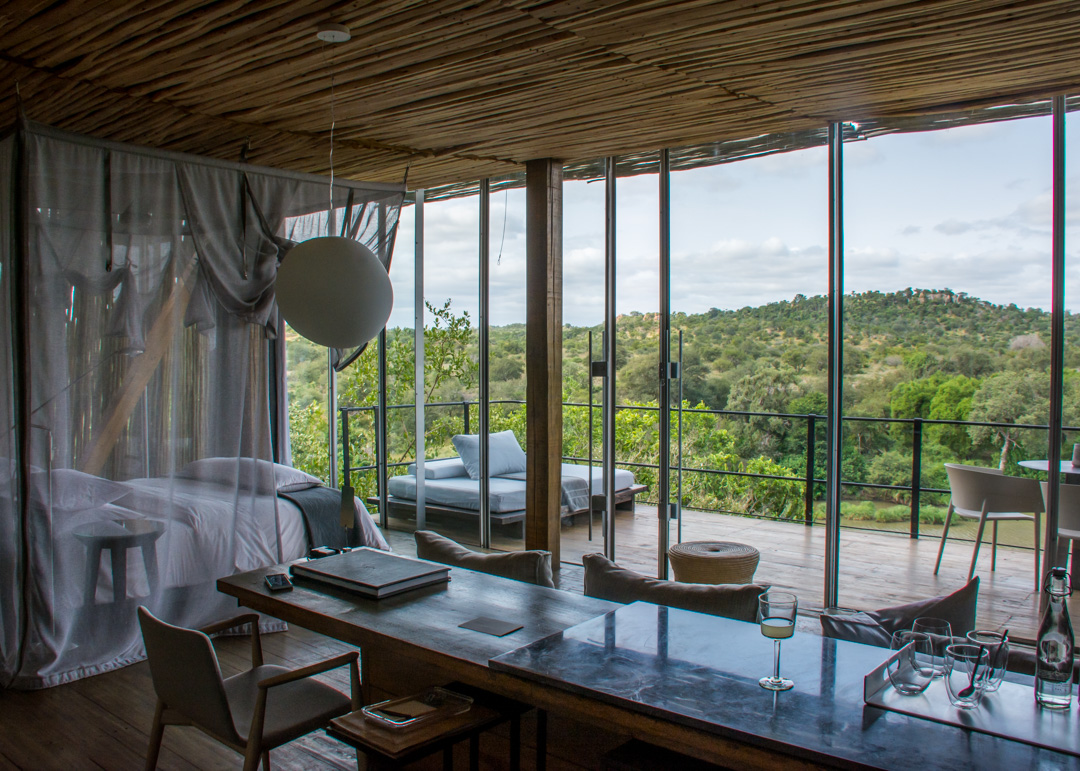 A living room with slouchy sofas, a glass-walled bathroom which can open for sun-drenched showers, an egg-shaped bath and a host of non-essential niceties (Nespresso machine, Wi-Fi, solar-powered plugs, generous minibar, etc.) complete the sumptuous package (which comes at an average price of $2,000/night). No wonder Justin Timberlake and Jessica Biel chose to honeymoon here!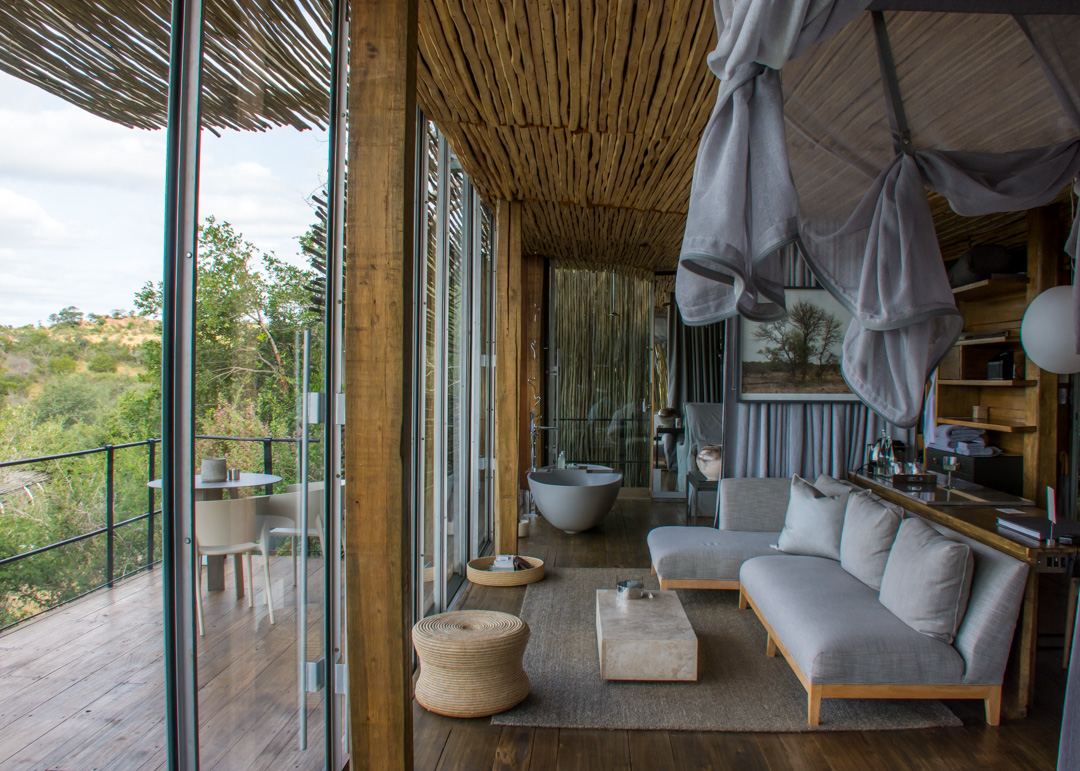 If you can ever peel yourself away from your room, there are quite a staggering number of things to do here, unlike at most safari lodges. From a private wine tasting room, library, spa, technogym, two lap-pools with loungers, a long bar and glass-walled dining room, there's enough to keep you busy or relaxed between game drives…and make you want to move here permanently!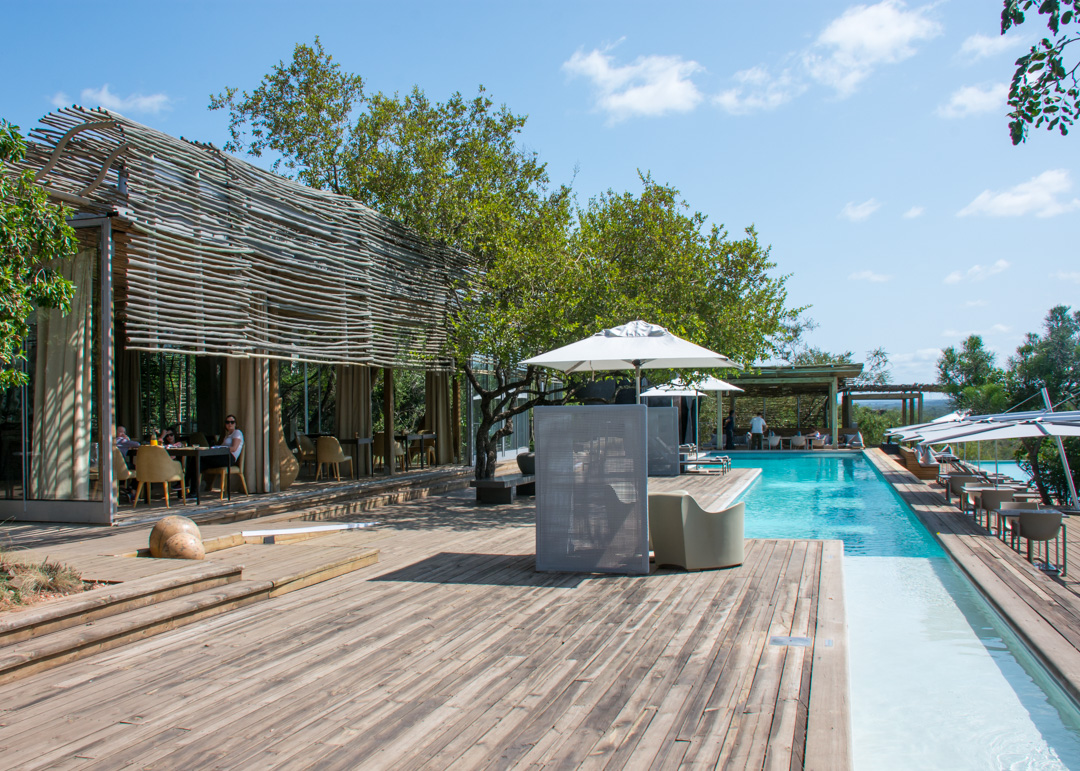 There's even a dangerously curated boutique if you want to bring that sophisticated South African aesthetic home.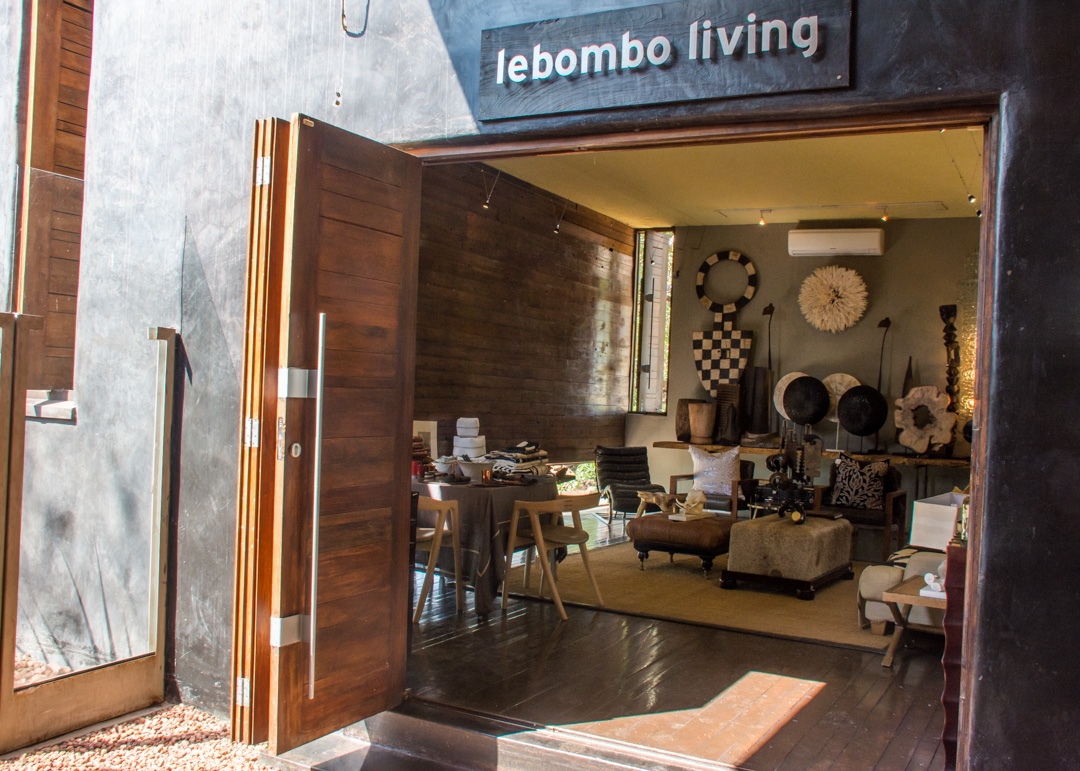 Unsurprisingly, the food is sublime with acclaimed Cape Town chef Liam Tomlin at the helm of the kitchen. The tapas-style lunch is legendary, showcasing the contemporary cuisine he is known for and served with copious amounts of wine (Singita also has the best wine cellar of any safari lodge).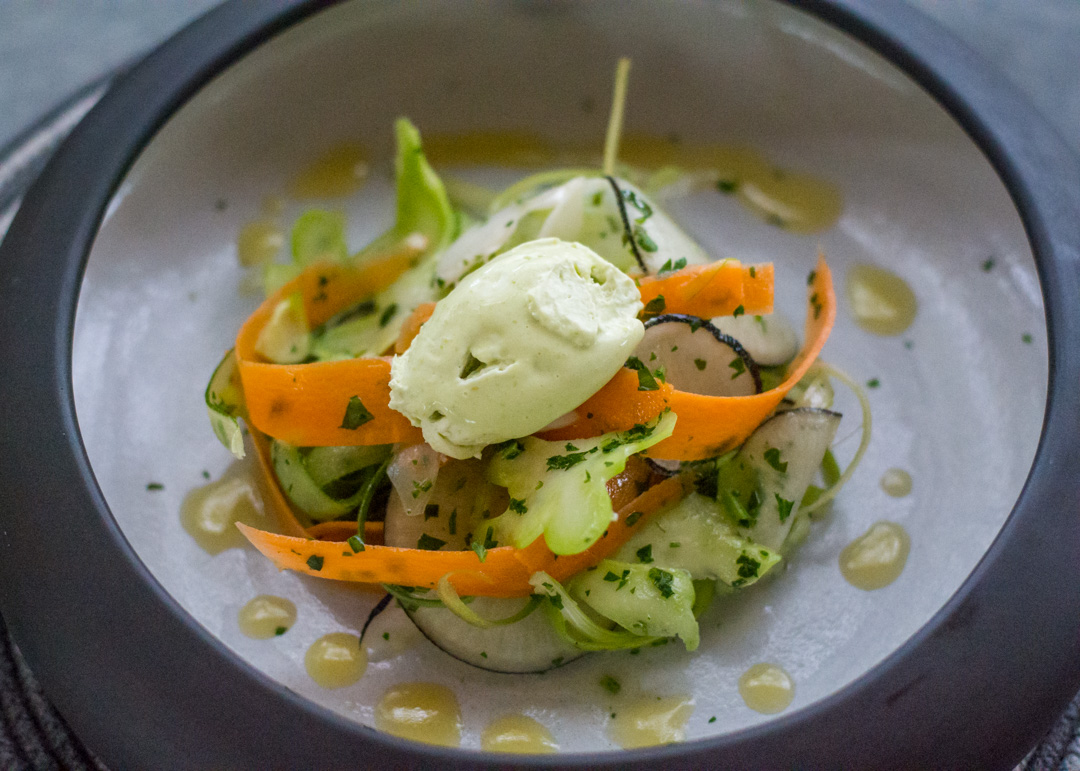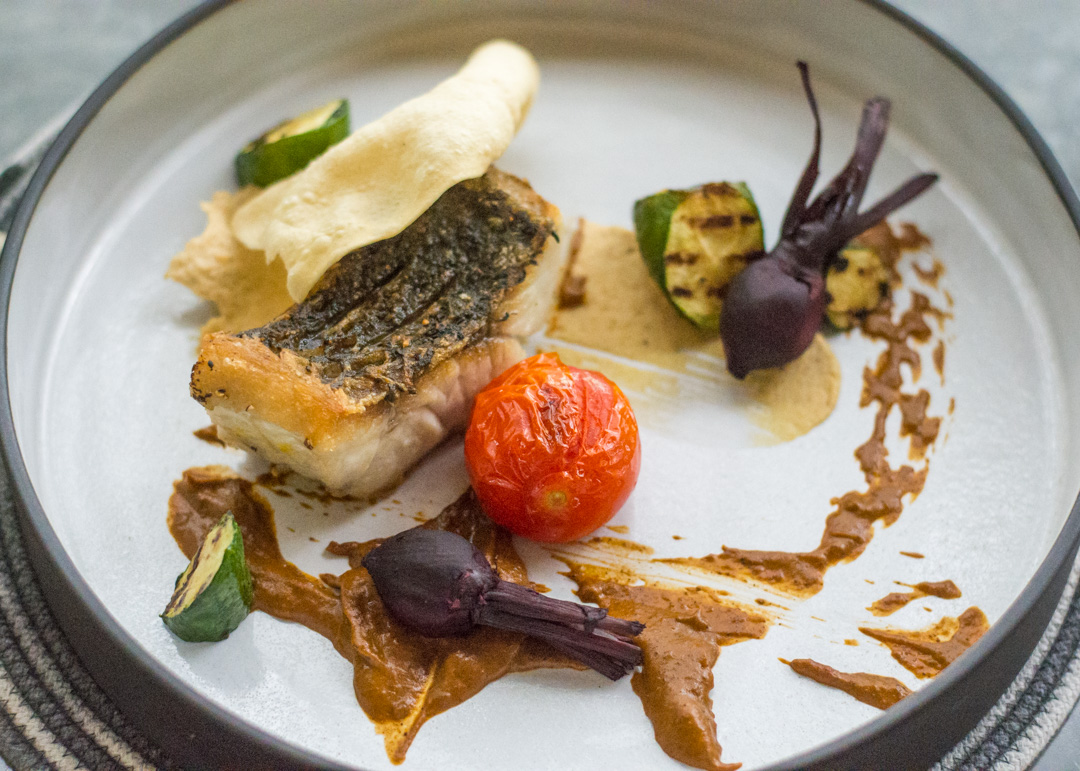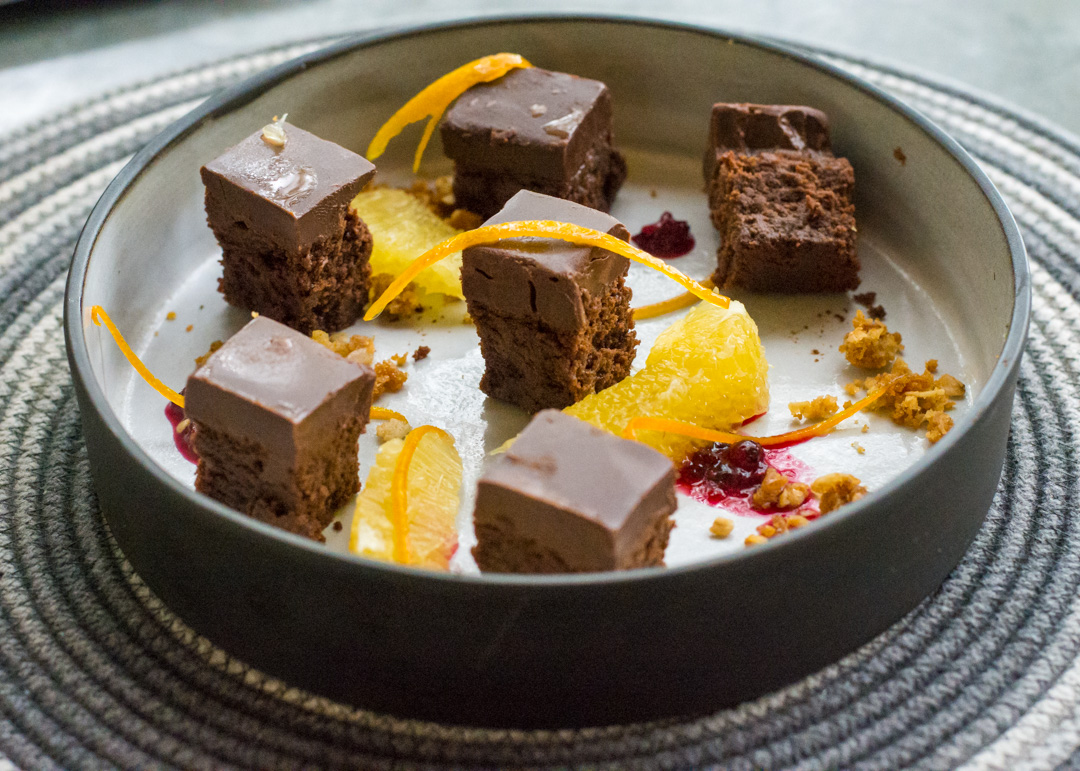 Even the afternoon tea is served with delectable, sophisticated morsels if you have any room left!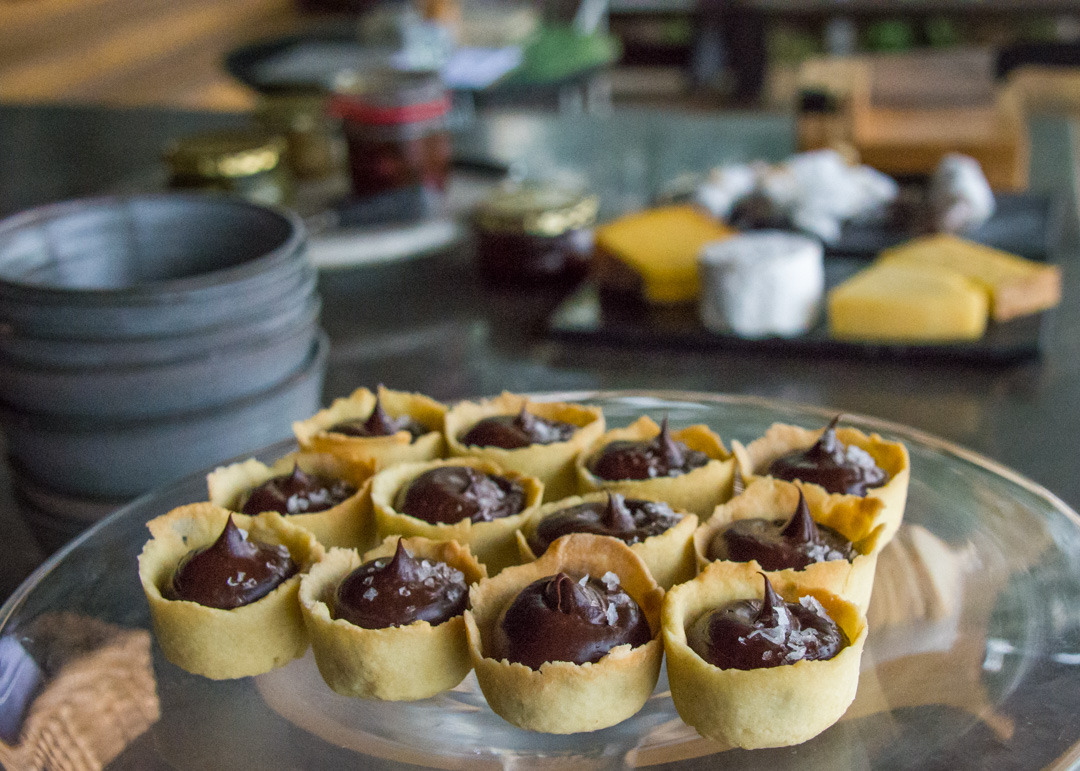 The true reason you're here though is to get out and explore Singita Lebombo's incredible 33,000 acre private concession neighbouring Mozambique, one of the few remaining unexplored territories of Kruger. That's where you really see the difference between your self-drive safari and doing it the luxury way. With no other tourists around, your private game drives give you an intimacy of wildlife viewing unparalleled elsewhere in Africa.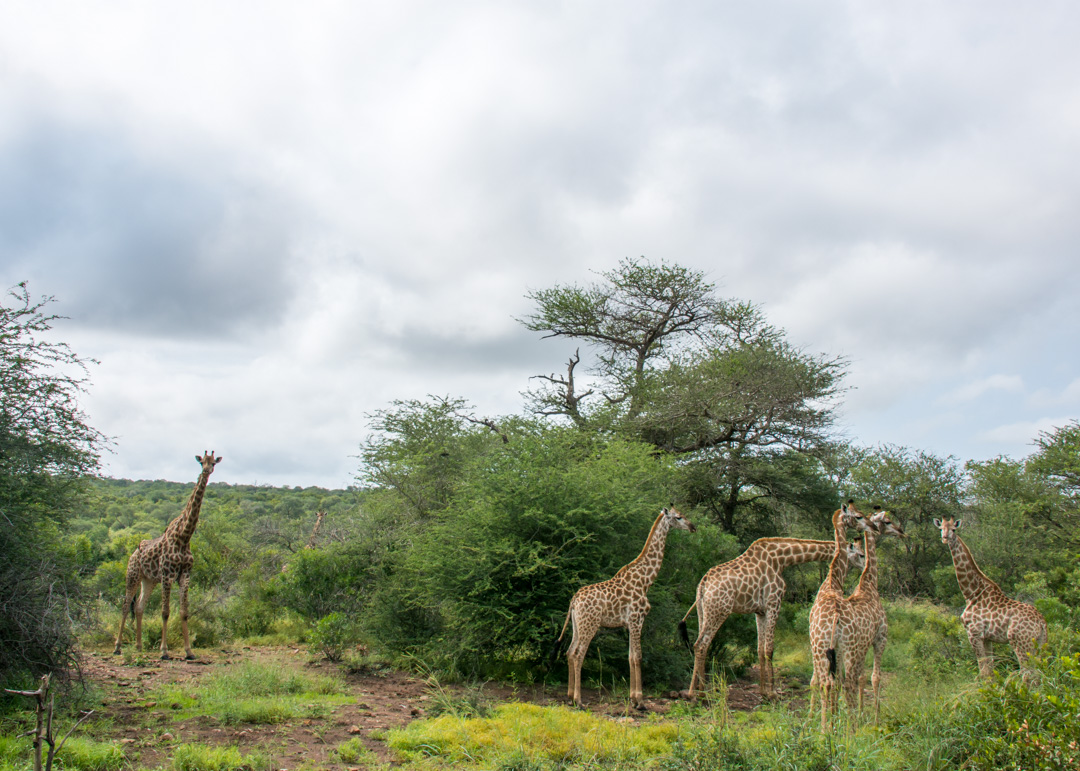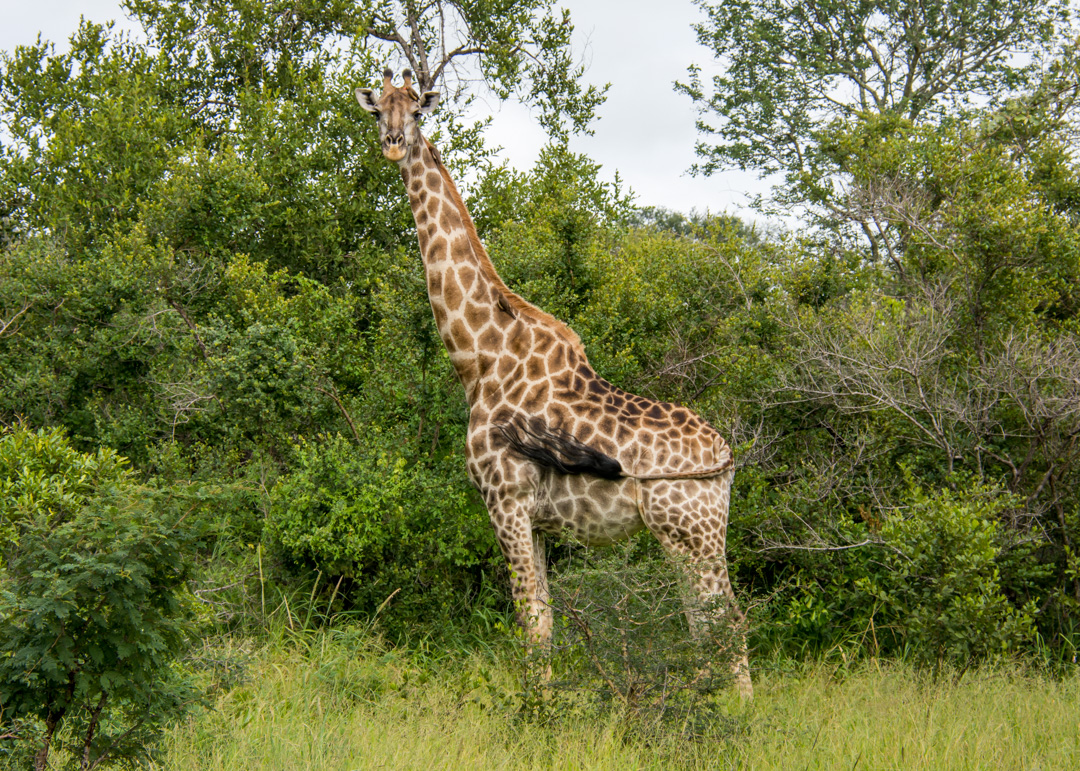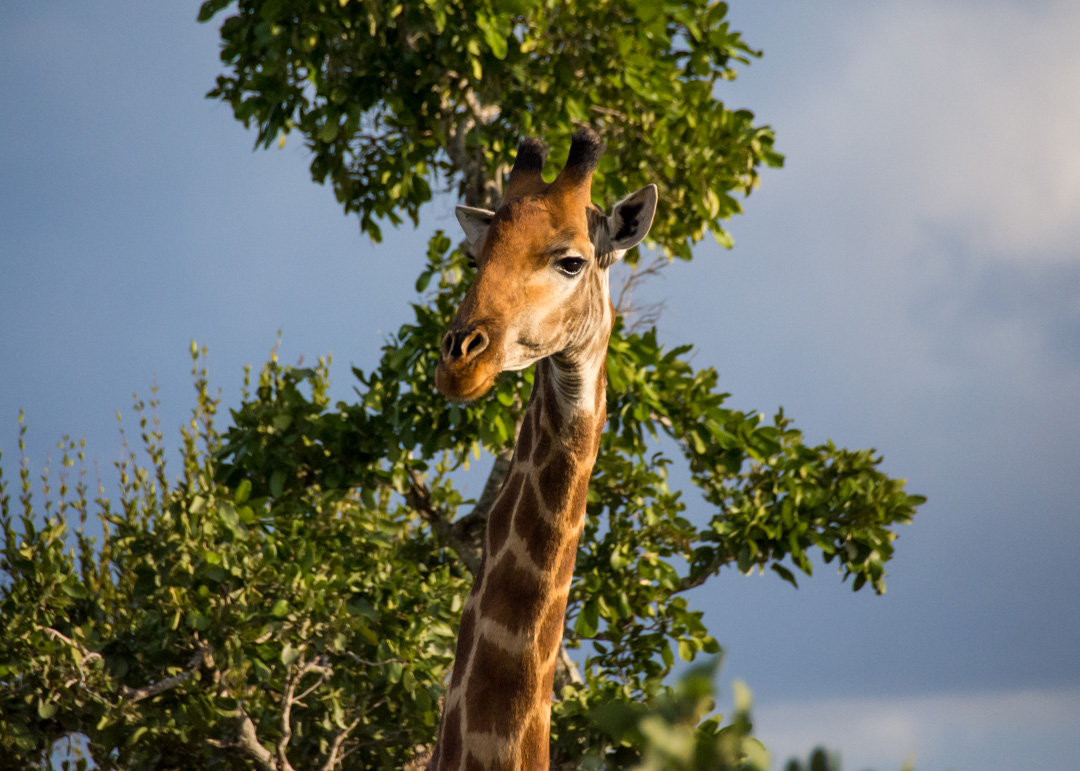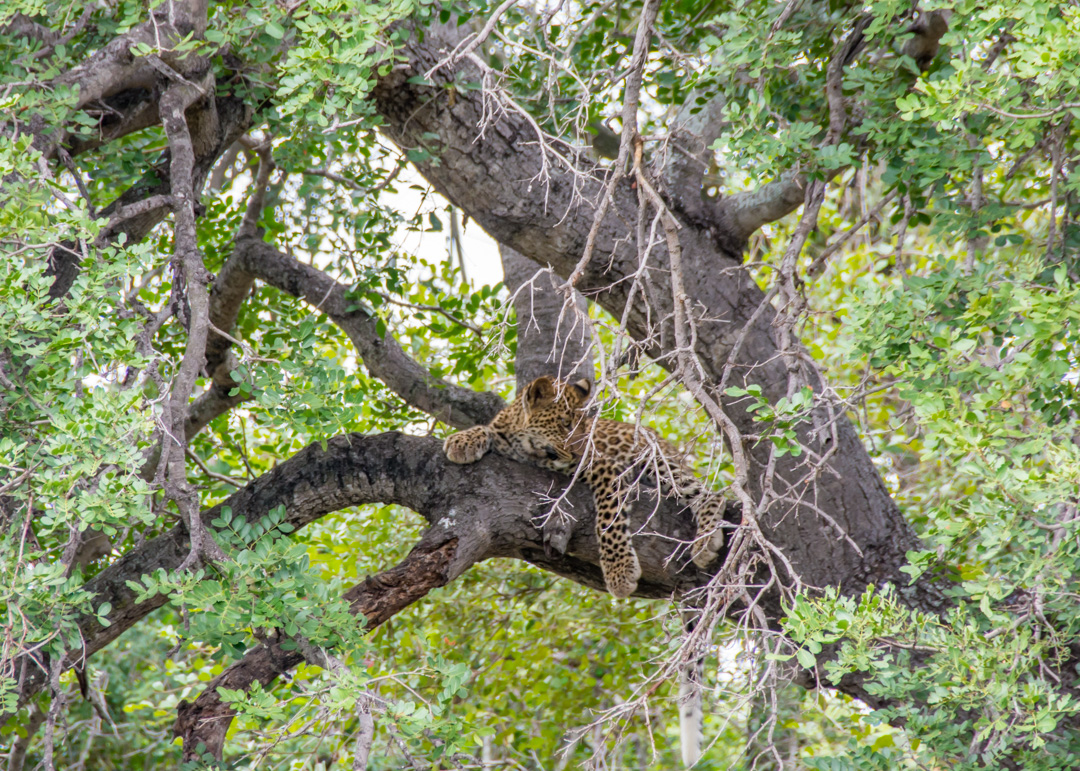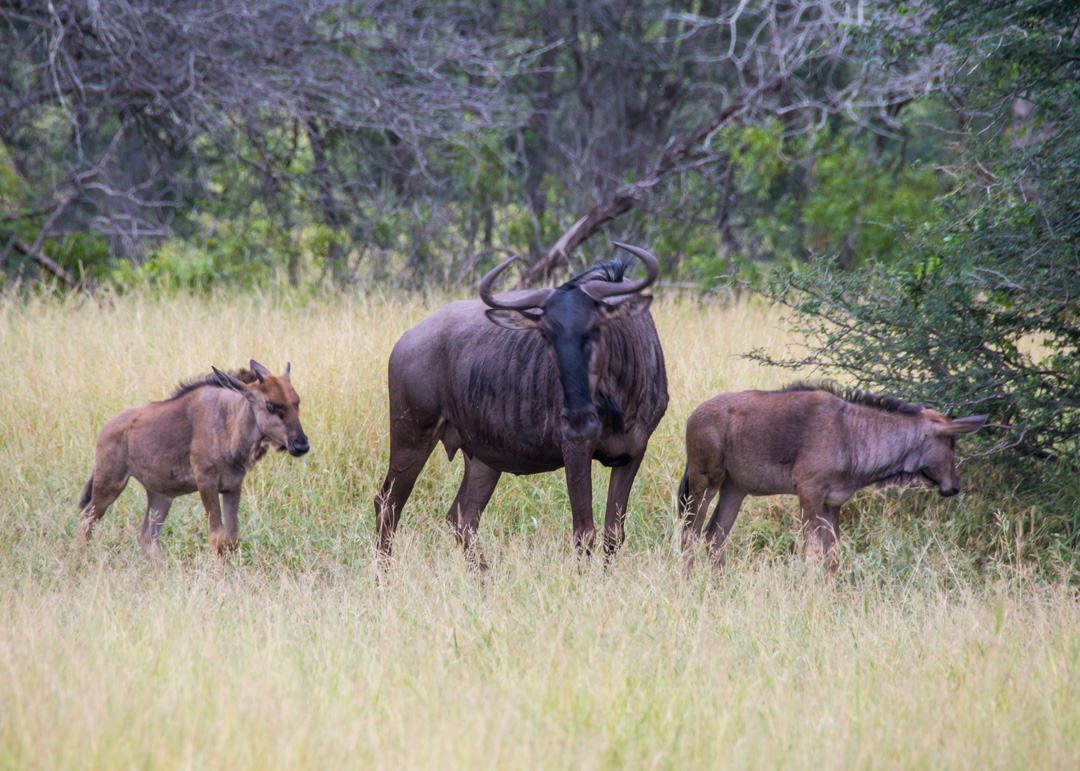 A rare sighting of the endangered black rhino is an amazing experience and having your own guide and tracker means you can stay and enjoy its powerful presence for as long as you wish….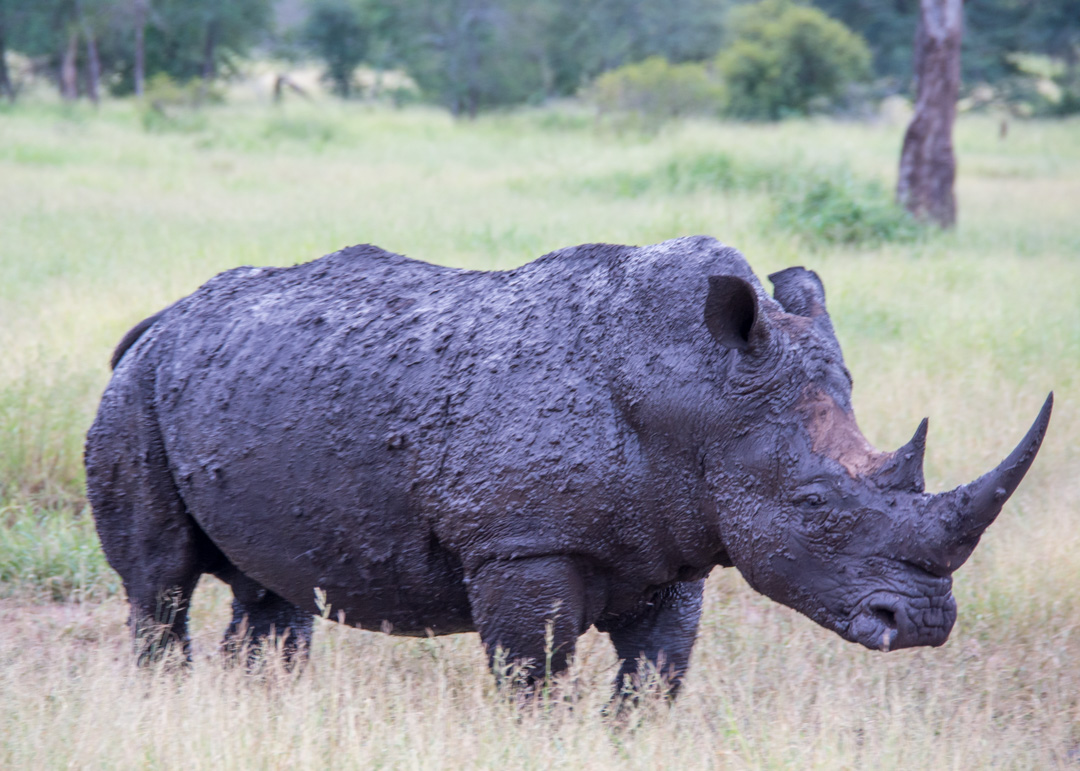 While smaller creatures might not be at the top of your list, they're an integral and beautiful part of the safari experience.
All that is left of a Cape Buffalo…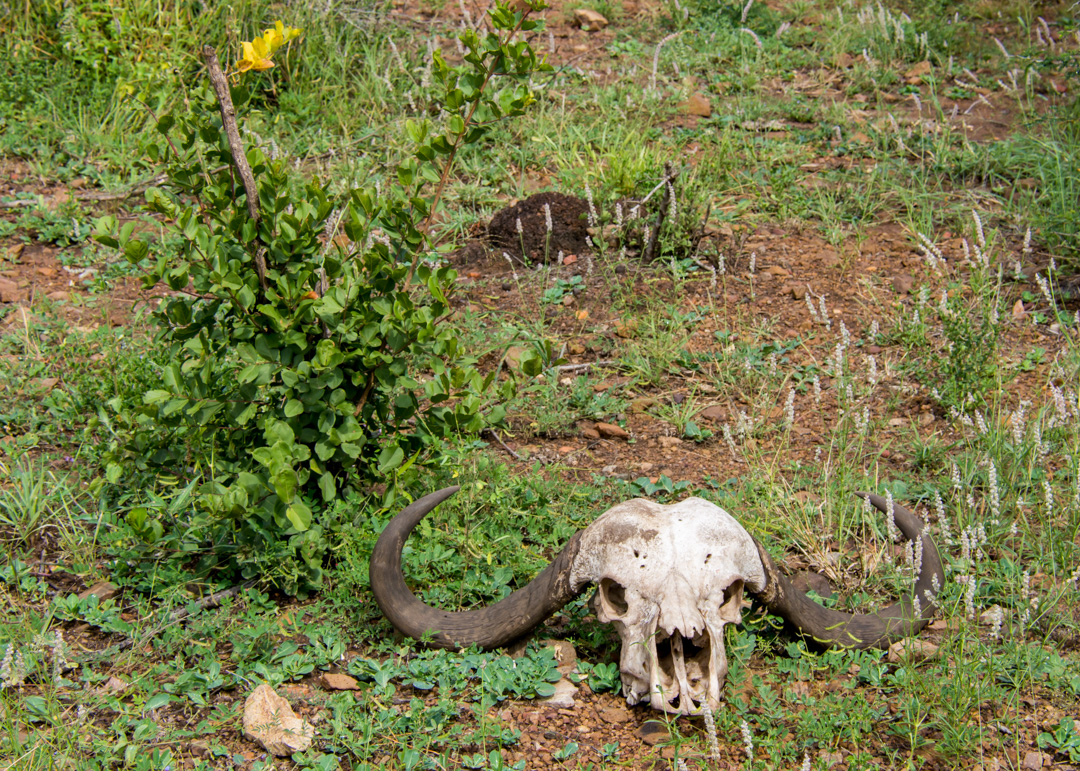 Another benefit of having an expert guide and tracker is the incredible knowledge on the local flora and fauna they possess. On every drive you'll learn something new and fascinating about animal behaviors such as the reason behind the presence of secretions occasionally seen on the side of elephants' heads (stress, mostly in times of musth).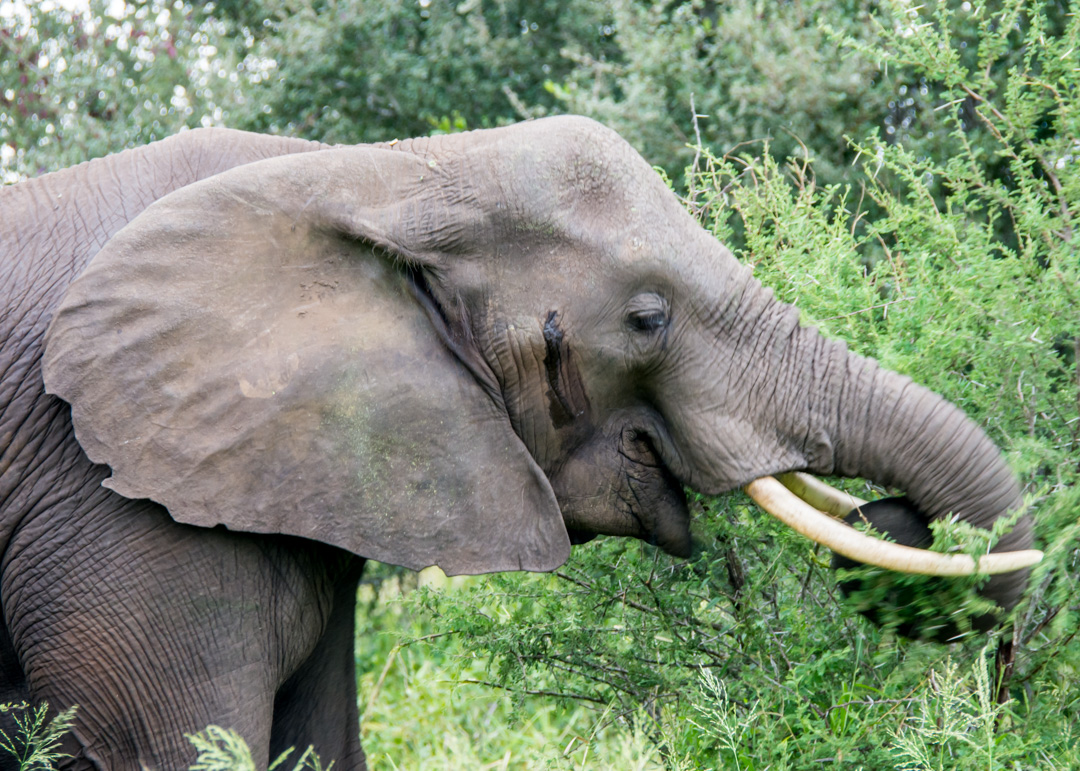 Zebras are a photographer's darlings, always in groups, and always so strikingly beautiful.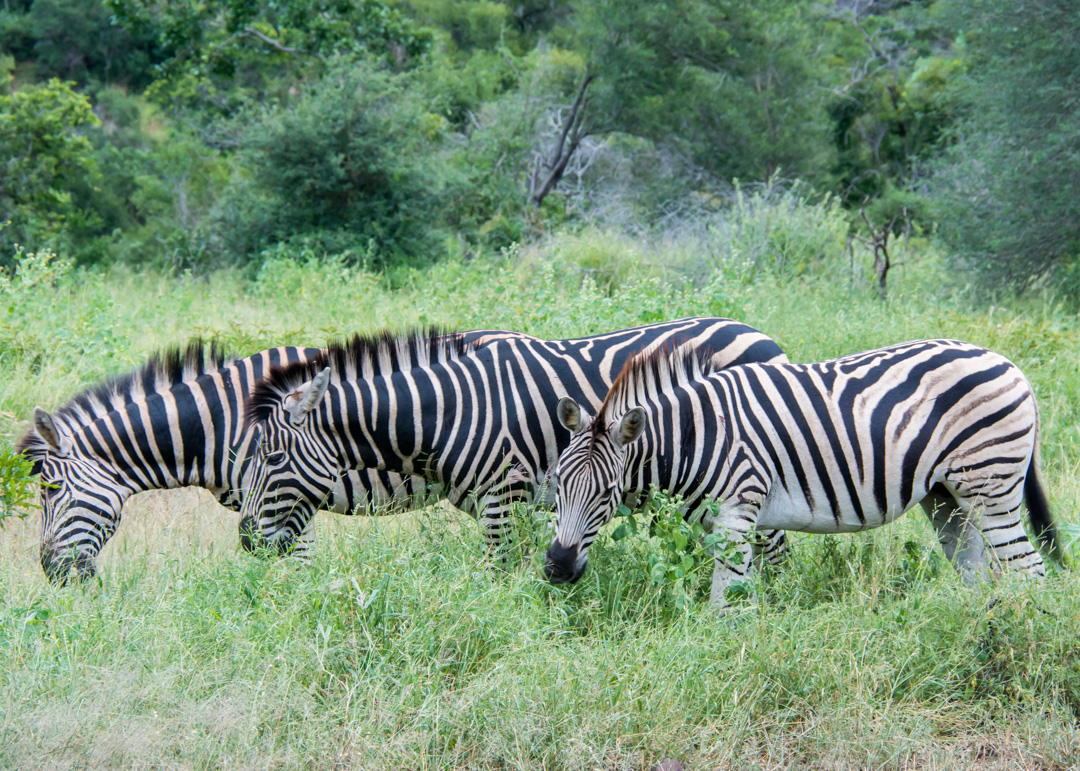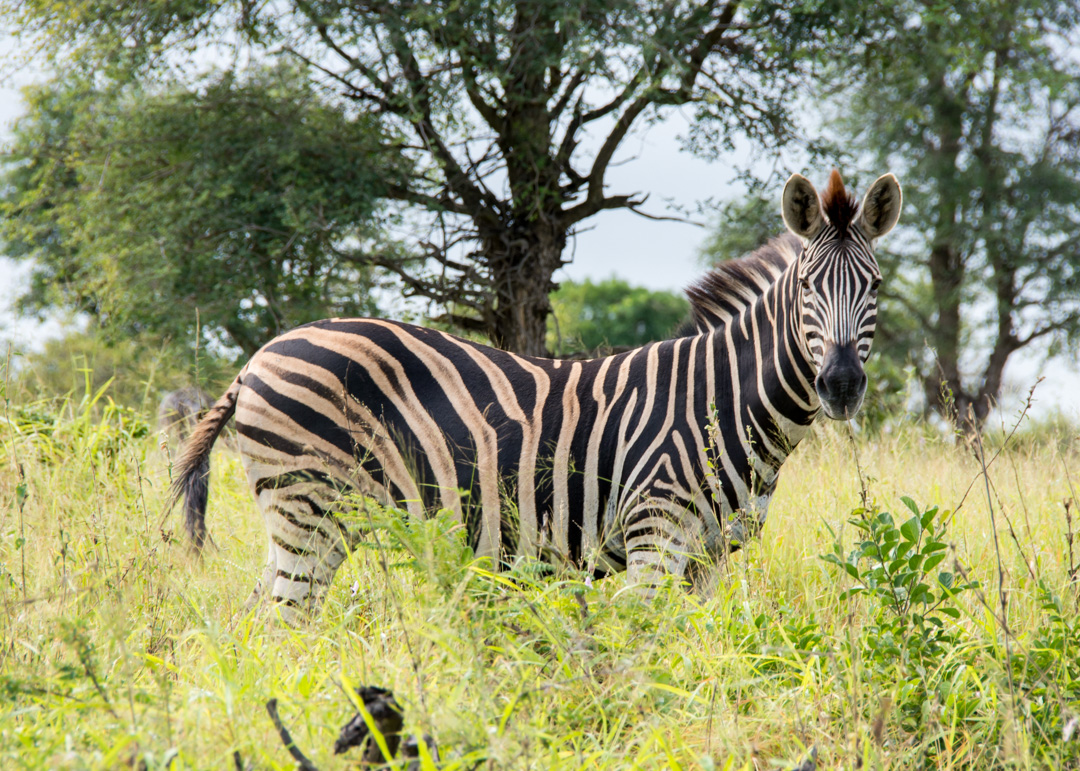 The saddle-billed stork also has quite a splendid plumage which makes this large bird easy to spot.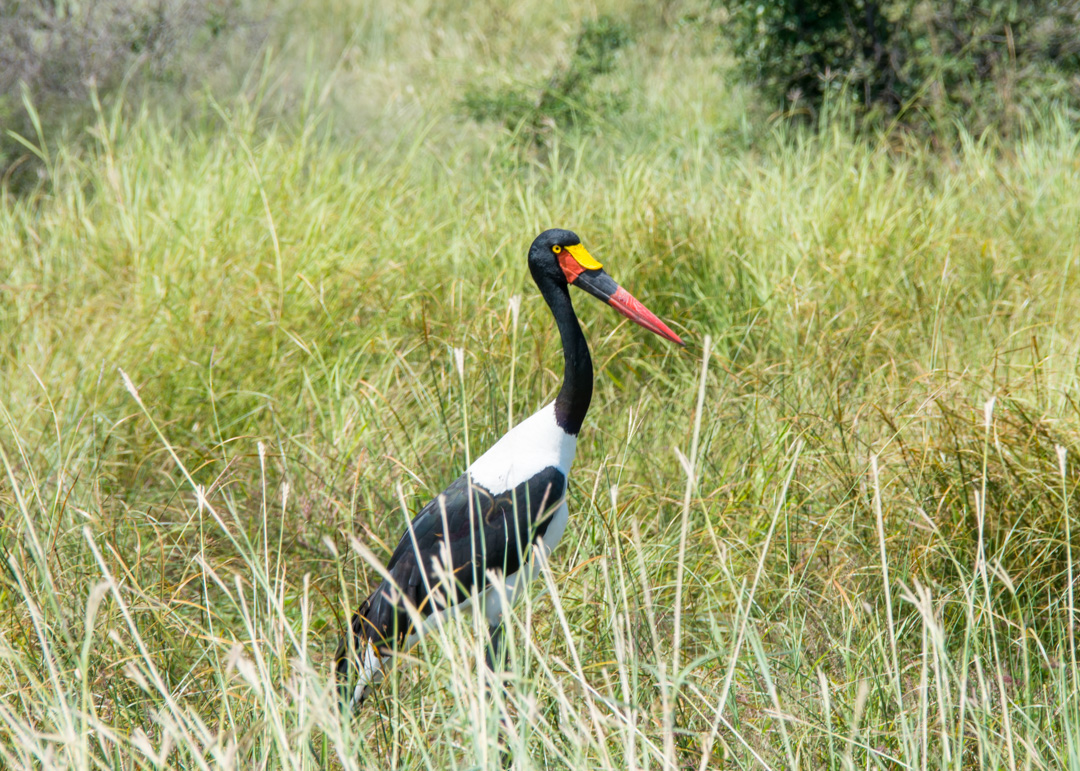 A female waterbuck with her grayish-brown and shaggy coat.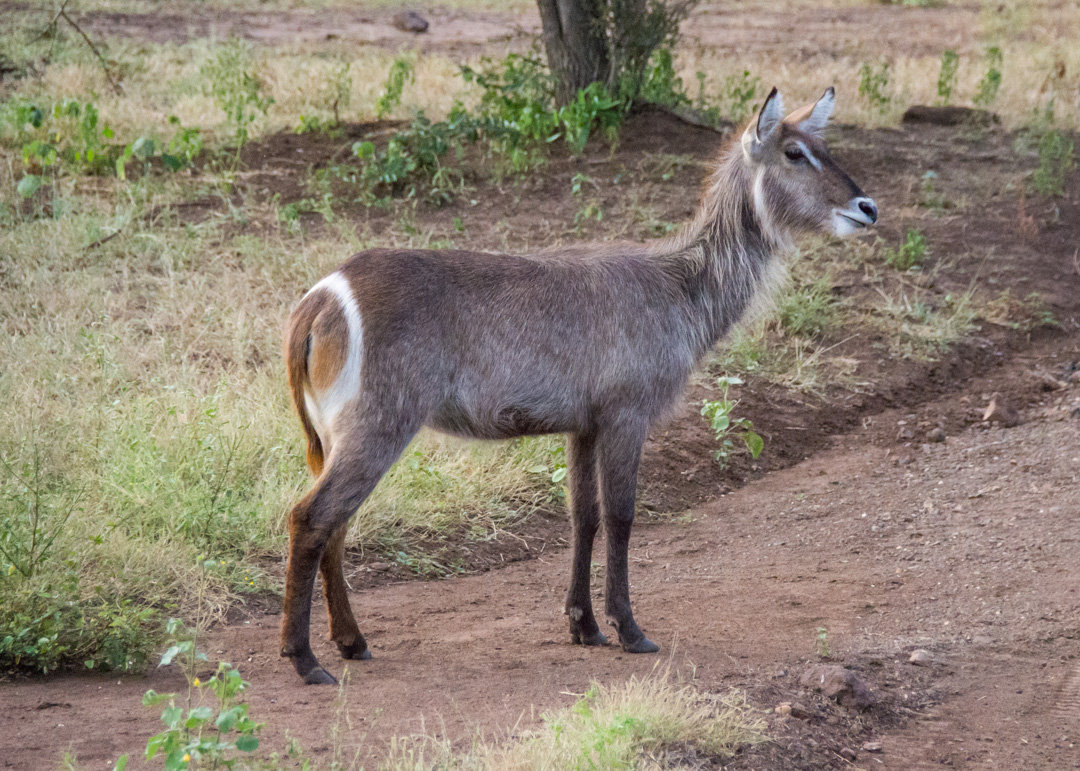 The most distinctive feature of waterbuck is their trademark white ring around the tail which they use as a 'follow me' sign. Males, such as this one, also sports some impressive horns.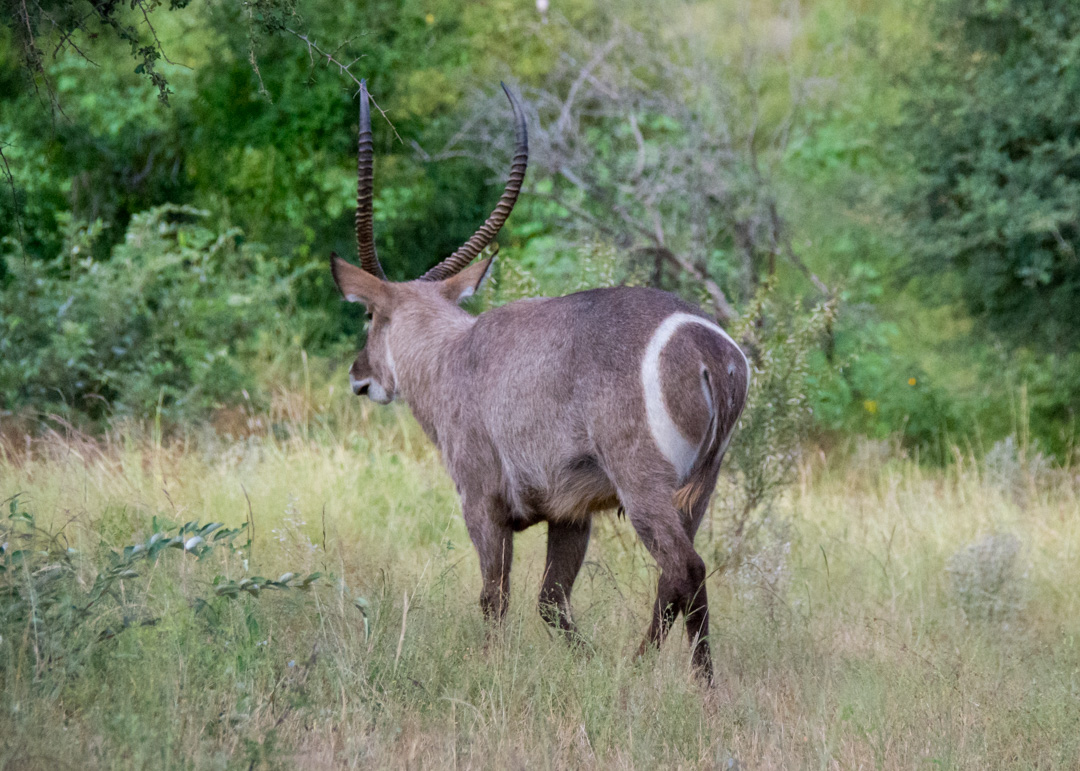 A terrapin lounging on the river.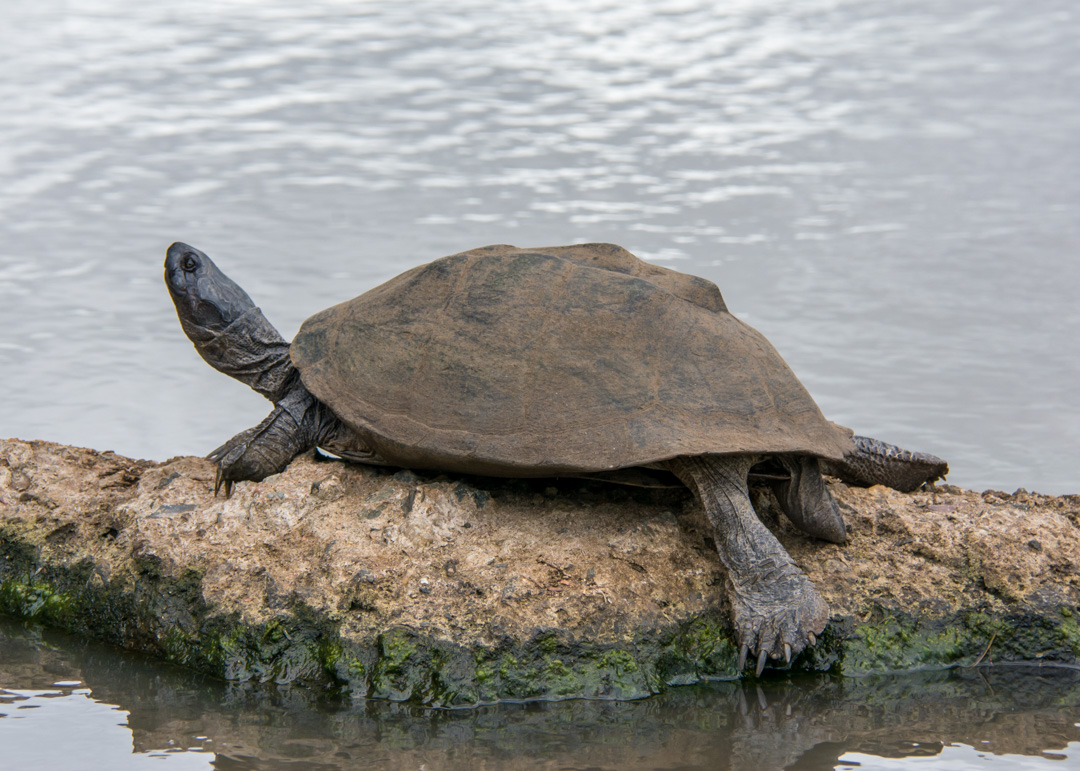 You'll frankly never get tired of the game drives as each will bring the excitement of the unexpected and not a day will go by without some thrilling encounter. It is however totally worth sacrificing just one of them to visit one of Singita's community projects.
Although not much to look at from the outside, the Singita School of Cooking in the heart of the staff village is a unique development programme that provides youth from the local community with the skills required for a successful career as a chef.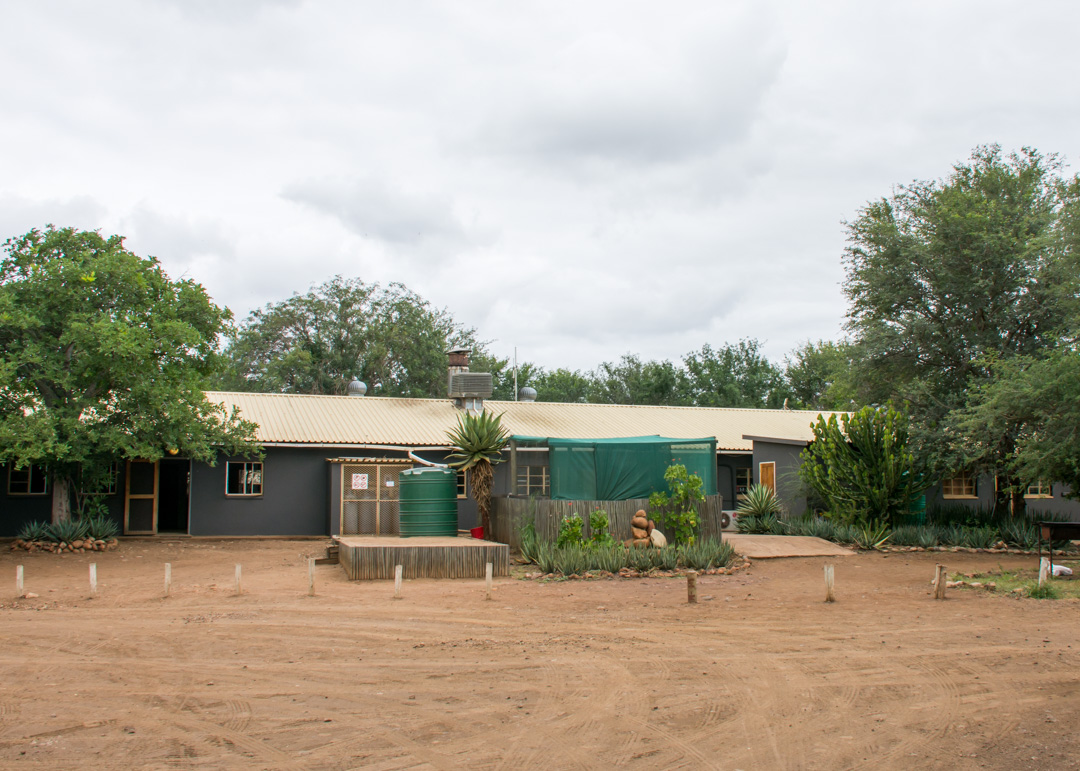 You'll hear the clattering of pots and pans as you approach the building. Meet the eight to ten promising students selected to participate in this one-year programme where they get to learn cooking theory and practical training.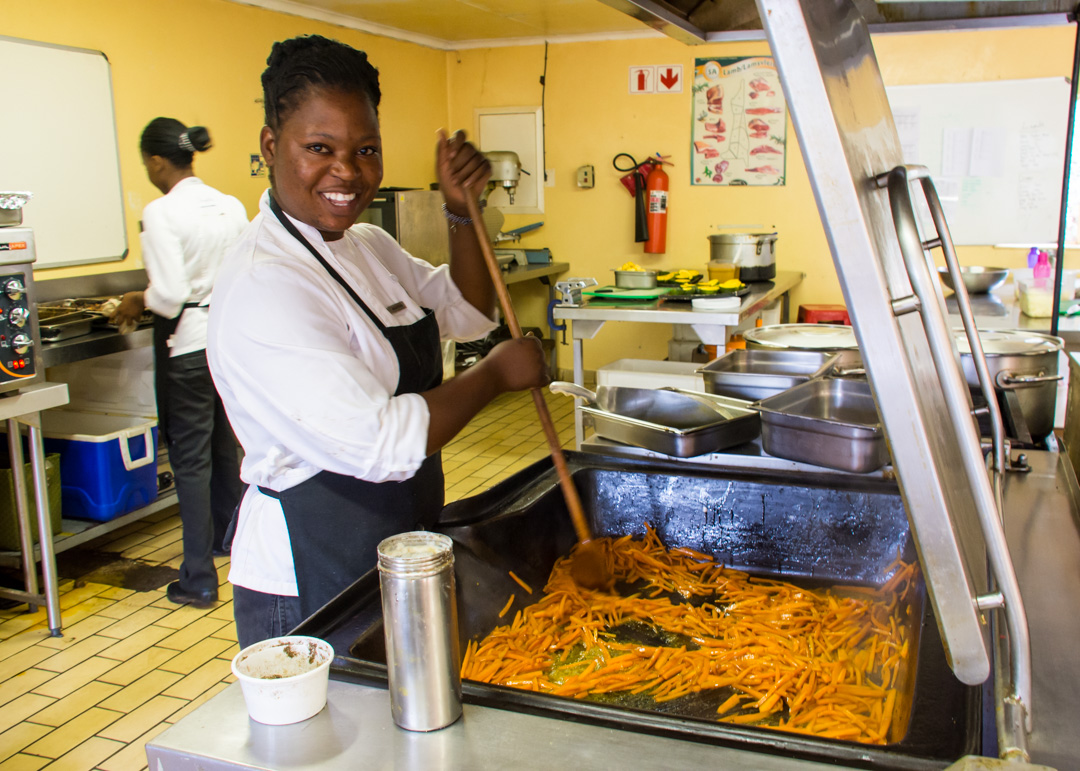 The idea behind this programme was two-fold: to increase the skill levels in their kitchens but also provide opportunities for the surrounding communities.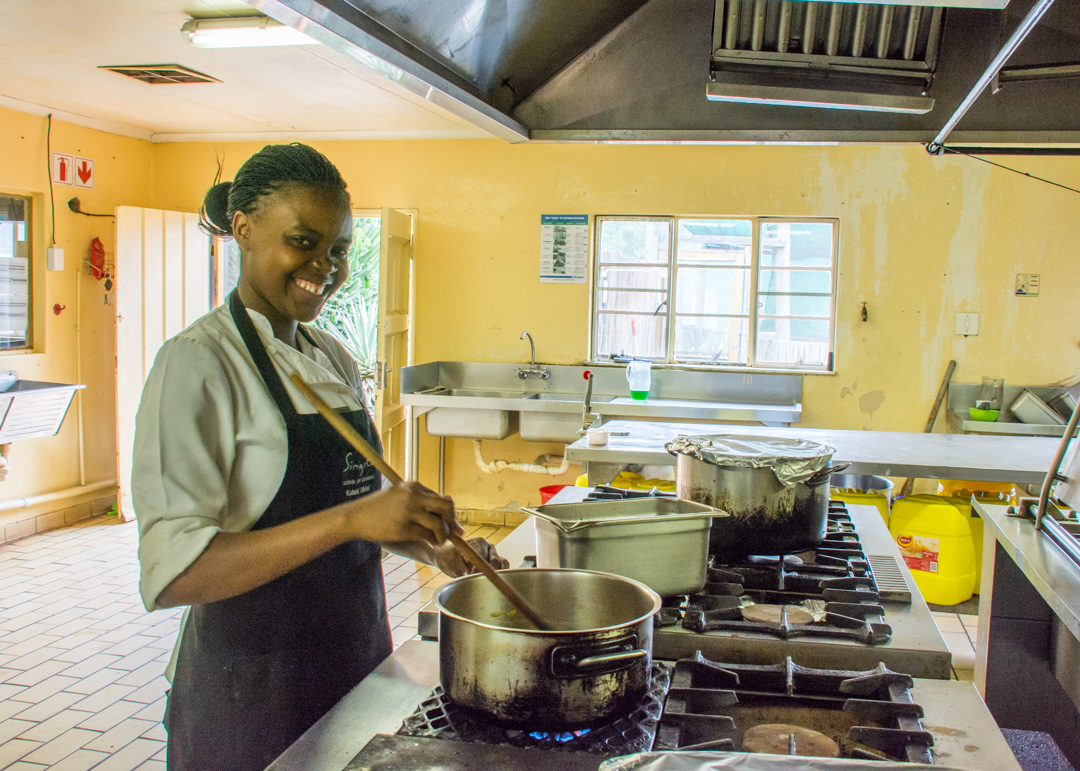 Some graduates are offered places in Singita's kitchens; others are snapped up by other lodges in the region as the programme's expertise is now widely recognized.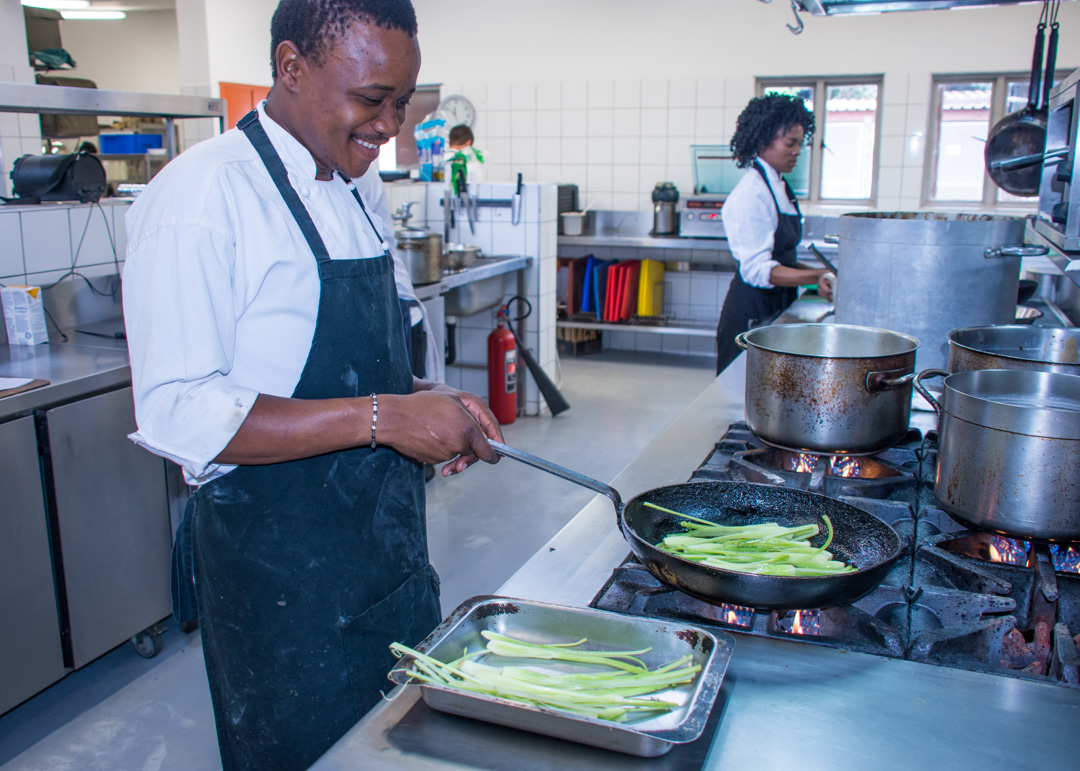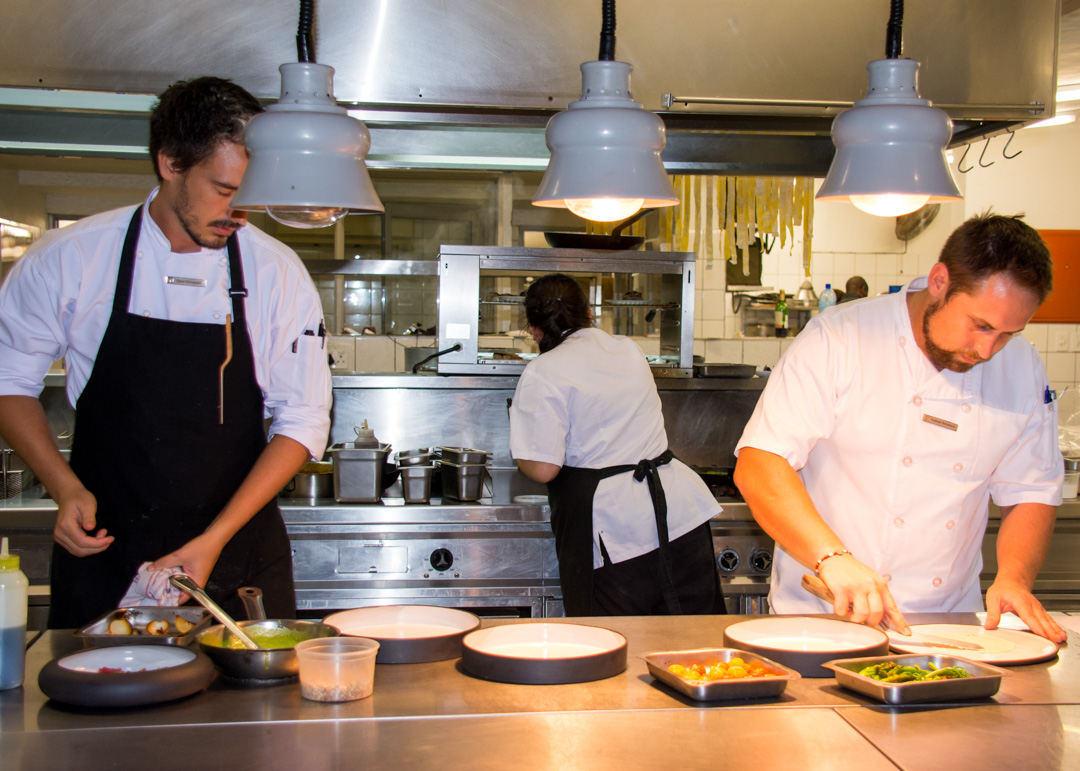 It will definitely sweeten your already glorious safari experience to see how much investment is put back into the local communities, and how 'luxury' and 'doing good' is one pretty amazing way to get introduced to South Africa…