One is spoilt for choice when picking a South African safari and the sheer number of lodges available (in the 100s!) can seem overwhelming. That's why it's wise to do a bit of research on the diverse reserves and parks and base your decision on what you'd most like to see, the type of safari-goer you are, and obviously your budget.
If it's your first safari and the thrill of the Big Five is sending shivers down your spine, I would wholeheartedly recommend you look into the Sabi Sands Game Reserve bordering Kruger National Park – widely known as THE most prestigious game reserve in South Africa.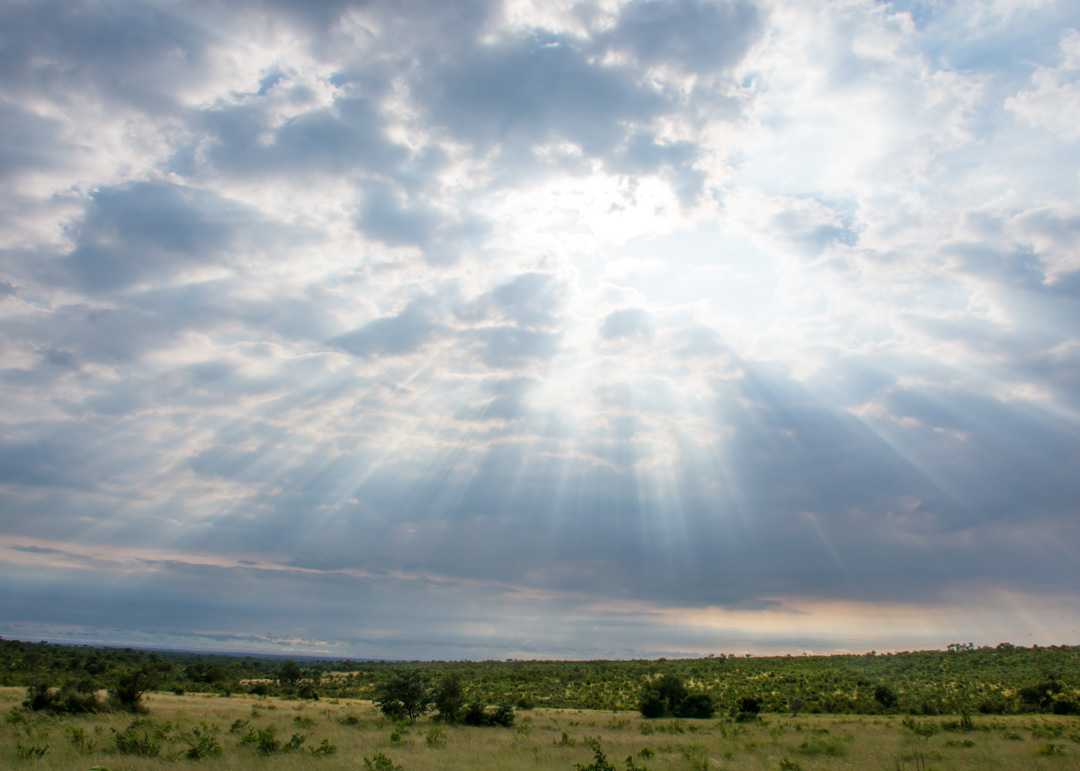 What really makes it so amazing are the game viewing possibilities which are simply unparalleled in these parts. As a private game reserve, Sabi Sands is essentially a large protected wildlife management area with unfenced borders with Kruger, meaning the animals can roam freely between the two in this giant ecosystem.
The area around it used to be filled with cattle farms which left a great number of water holes in the reserve. Since wildlife tends to naturally congregate around them, the reserve has one of the richest game populations in the country, and is famous for incredible leopard sightings (the most elusive and beautiful of the big cats). So if you're looking to tick off your Big Five in just a few days, Sabi Sands is one of the best places to do it at!
Unsurprisingly, Sabi Sands plays host to some of the world's most luxurious small hotels with styles to suit every taste from the classic camp and family-friendly earth lodge to ultra-luxurious private hideaways. I opted for a 'step back in time' safari to live the fantasy of a bygone era in very plush surroundings… I immediately fell for the peaceful and private setting of my elegant tented suite at Savanna Lodge, which can be found on a private concession in the western section of Sabi Sands.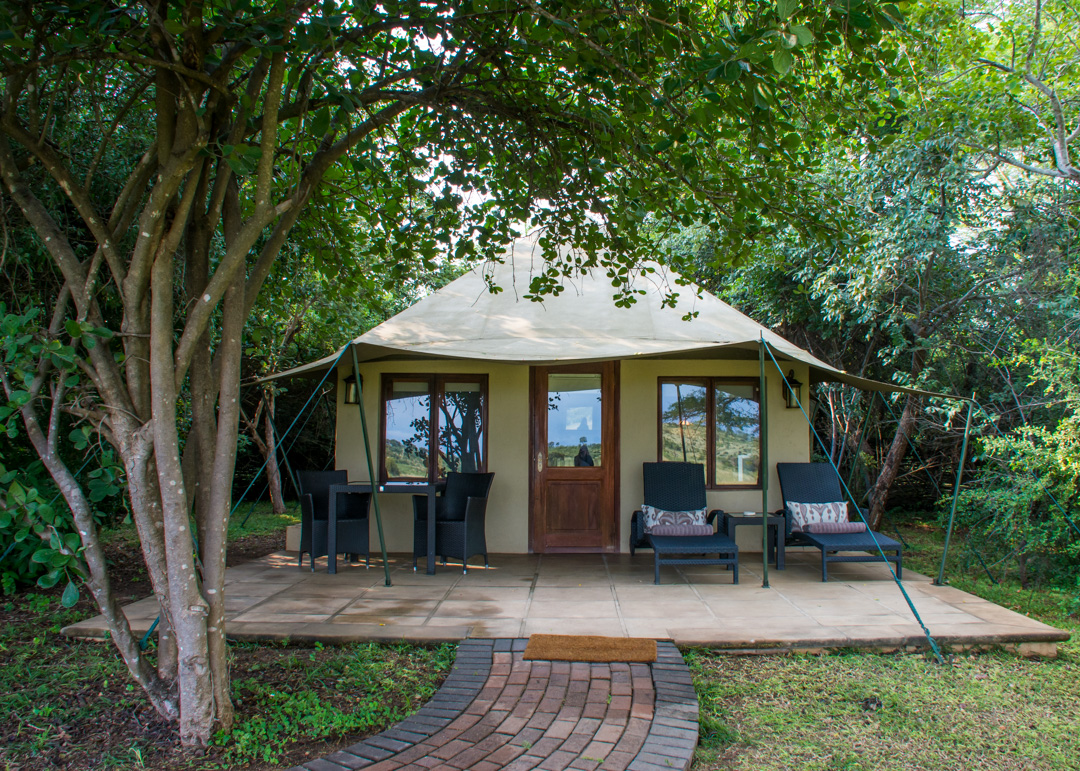 The private patio facing a grassy plain already gave me prime view of an elephant within 5 minutes of checking in – can you think of a better reception?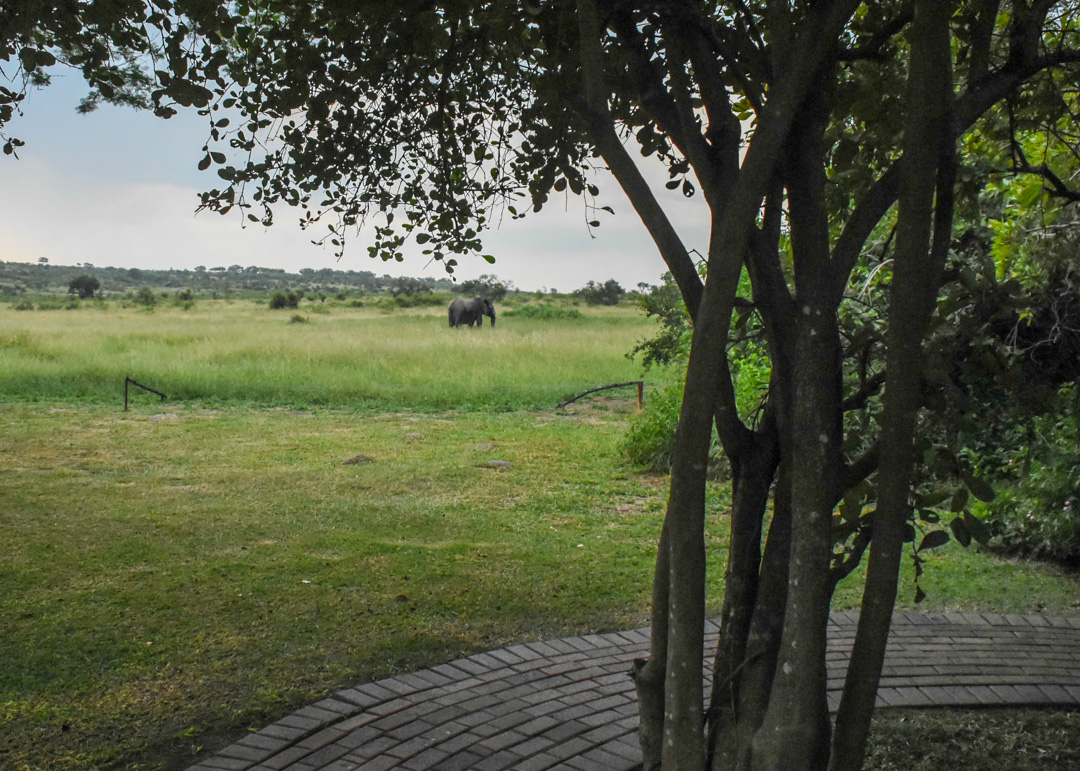 Inside is the definition of glamping with draped ceilings giving the modern and luxury bedroom a romantic and colonial flair.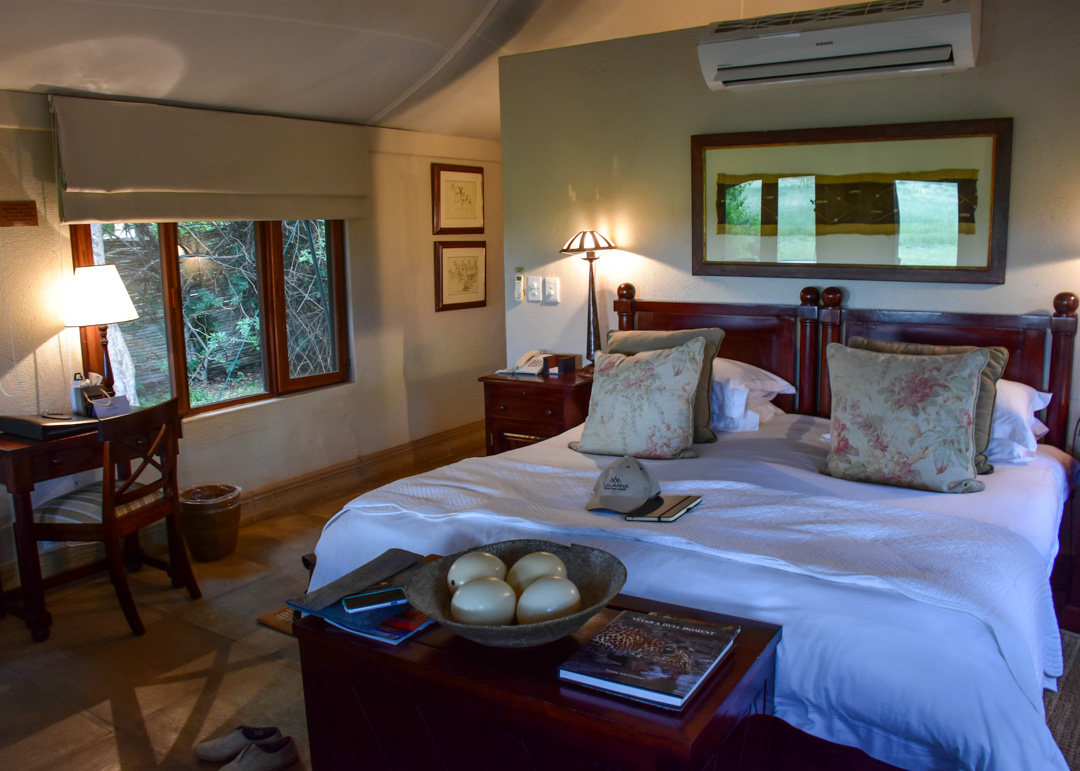 The large bathroom has all the amenities you can think of, and that freestanding deep-soaking tub gets filled up by the staff every night to warm you up after your safari. I would come back from the long and sometimes wet game drive to find my bathroom dimly lit, bubbles popping in the hot bath, and a glass of sherry waiting on the counter…the dream!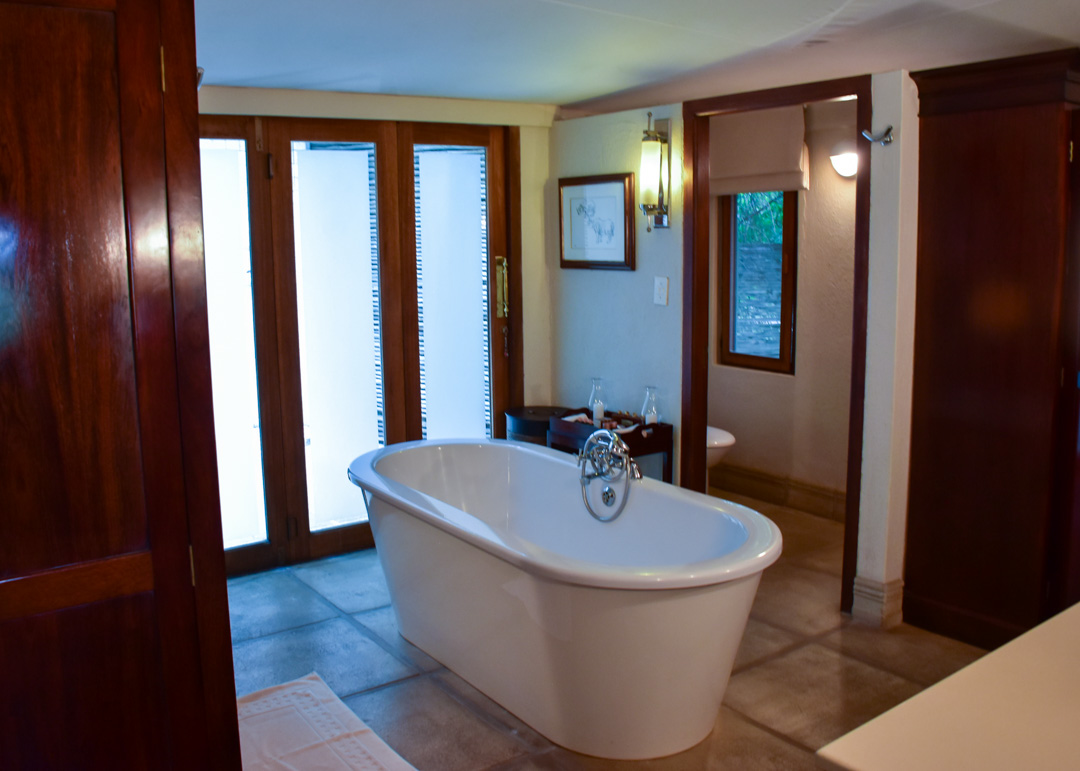 There's also an outdoor shower at the back if you like your morning routine in the wild which I highly recommend.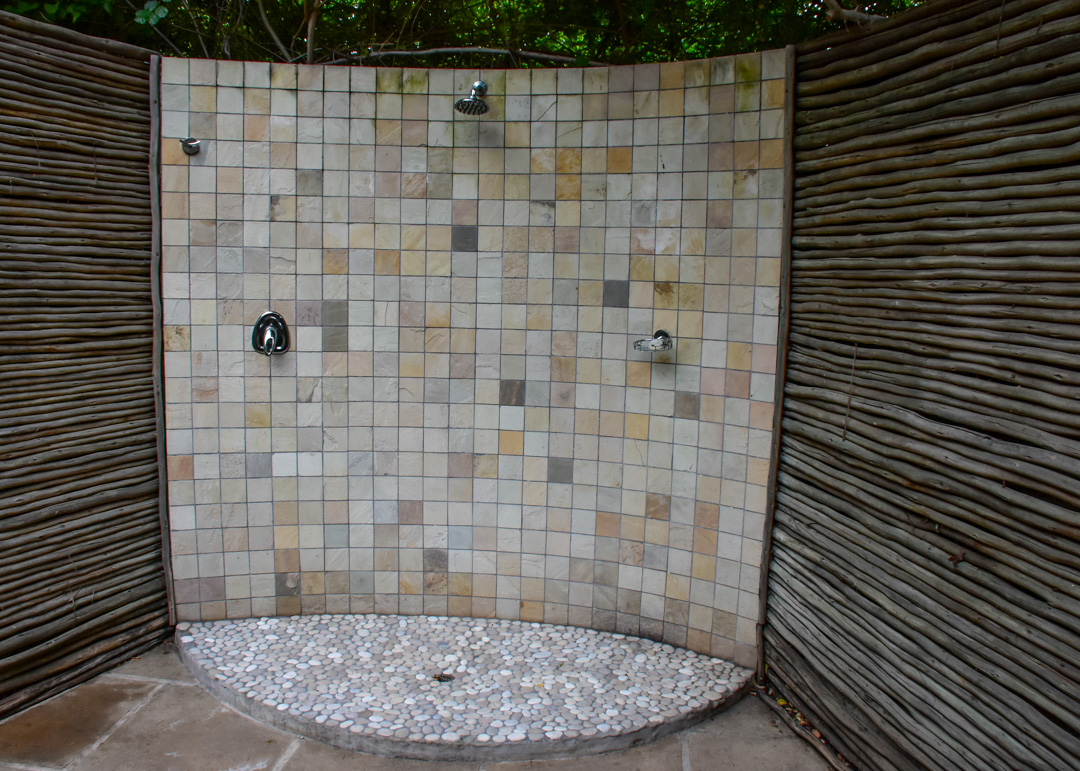 The highlight of a stay at Savanna Lodge though are the game drives and the amazing close-knit team that will go the extra mile to give you your best safari experience ever. They're known to have some of the best experienced rangers and trackers around and I can attest to that as I had the best game drives ever while staying there.
Since day visitors aren't allowed in the Sabi Sands as they are in Kruger, you really get the place all to yourself (and the other lodges guests obviously) for a totally exclusive safari experience. Get ready for the ultimate photographic safari and checking a lot of wildlife off your wanted list!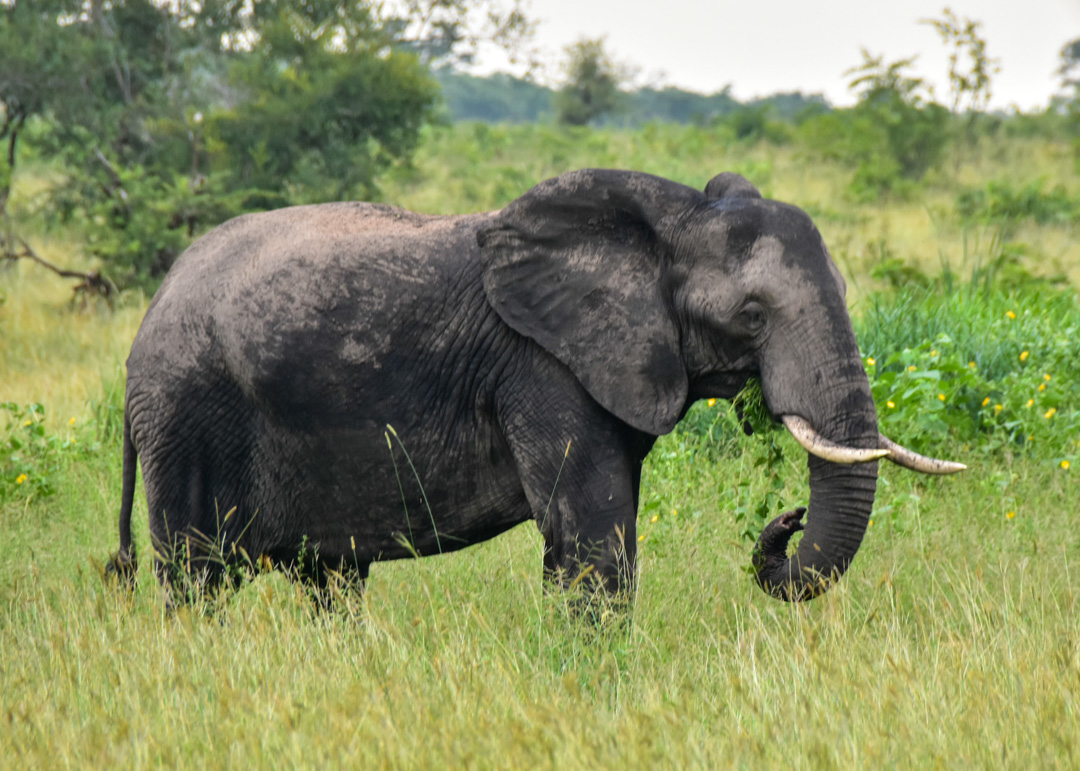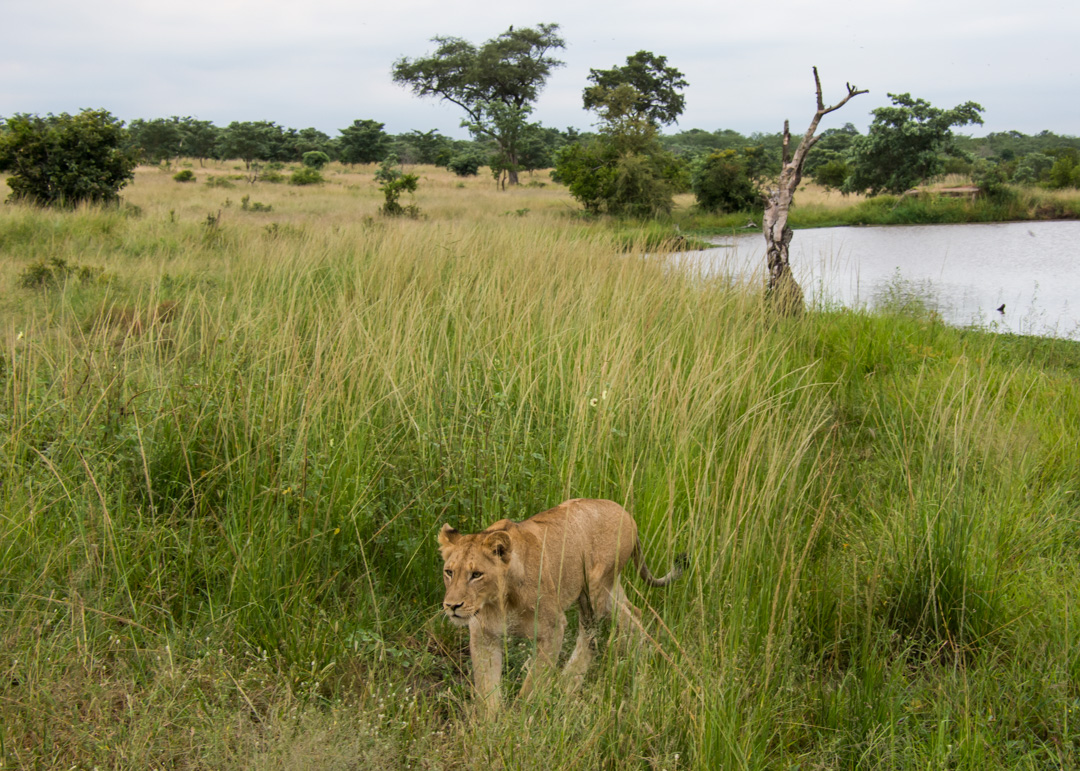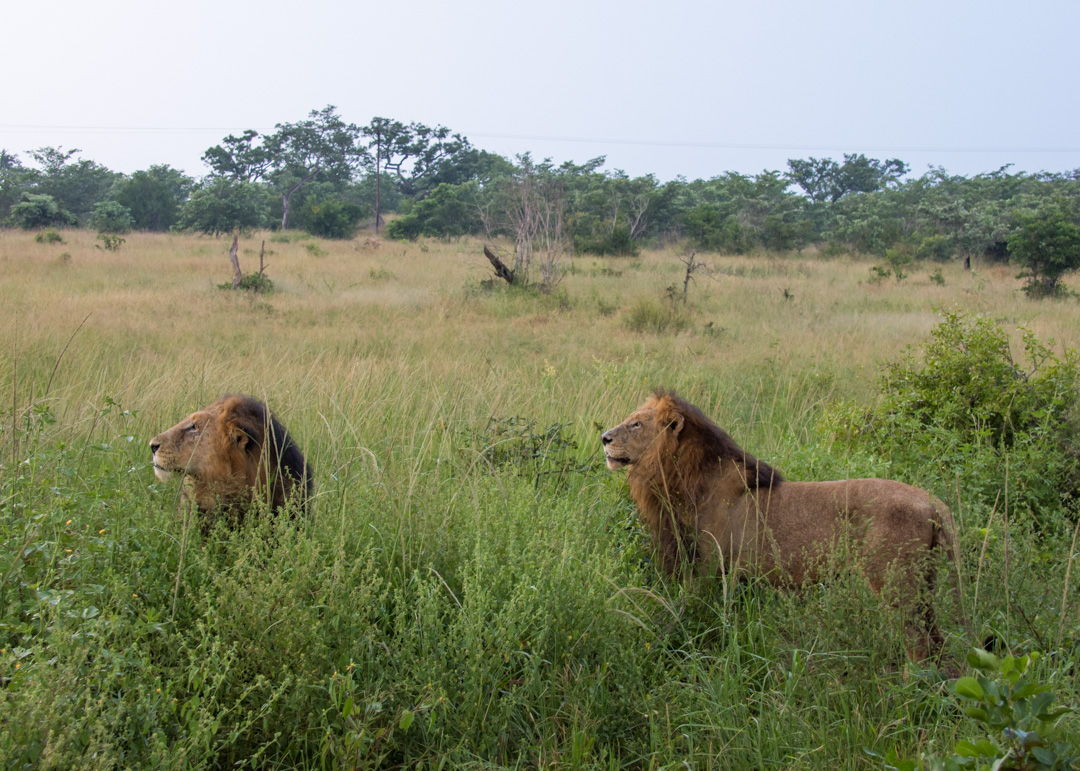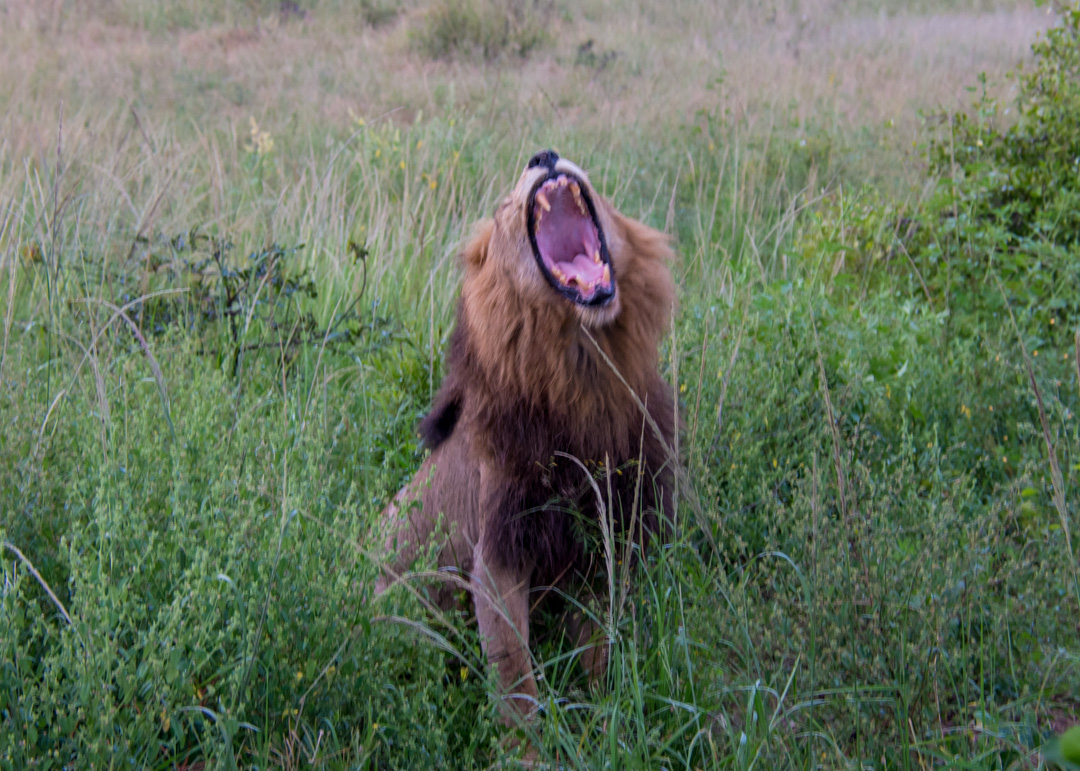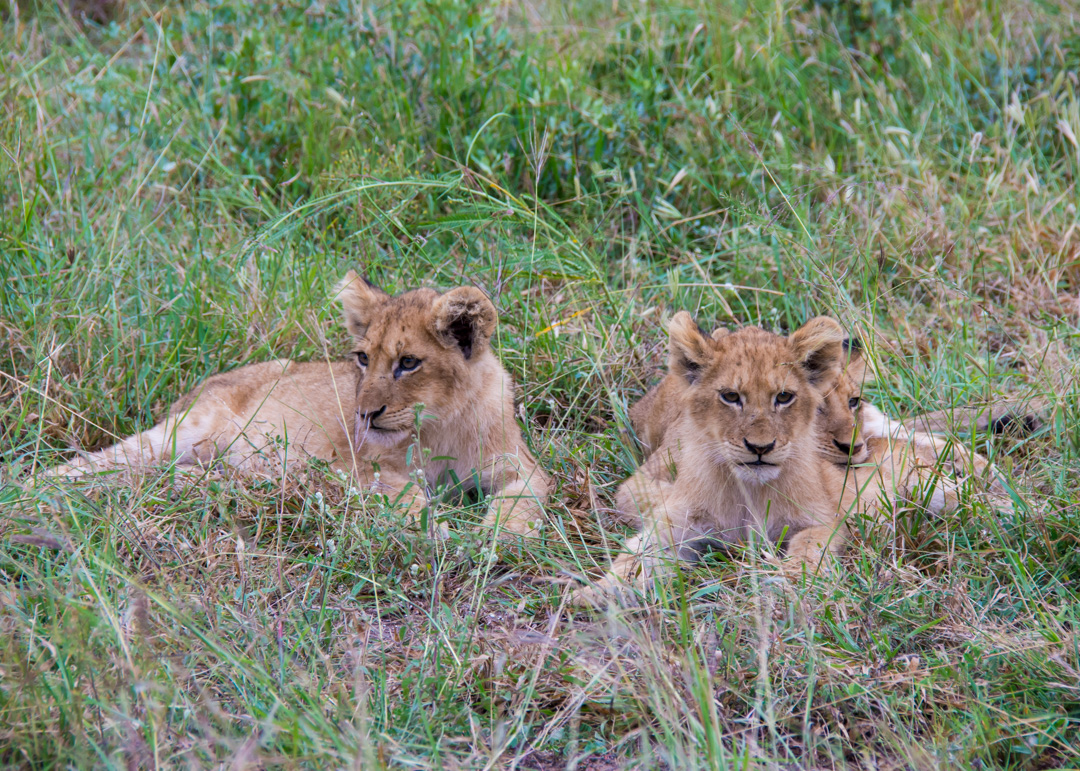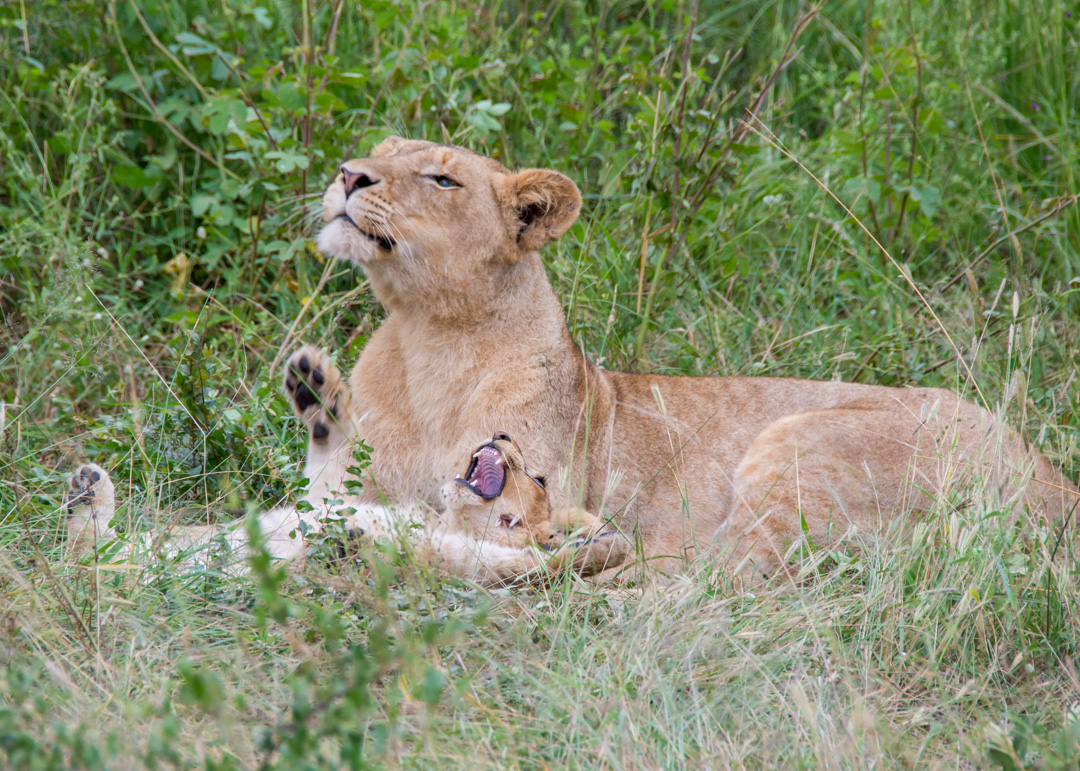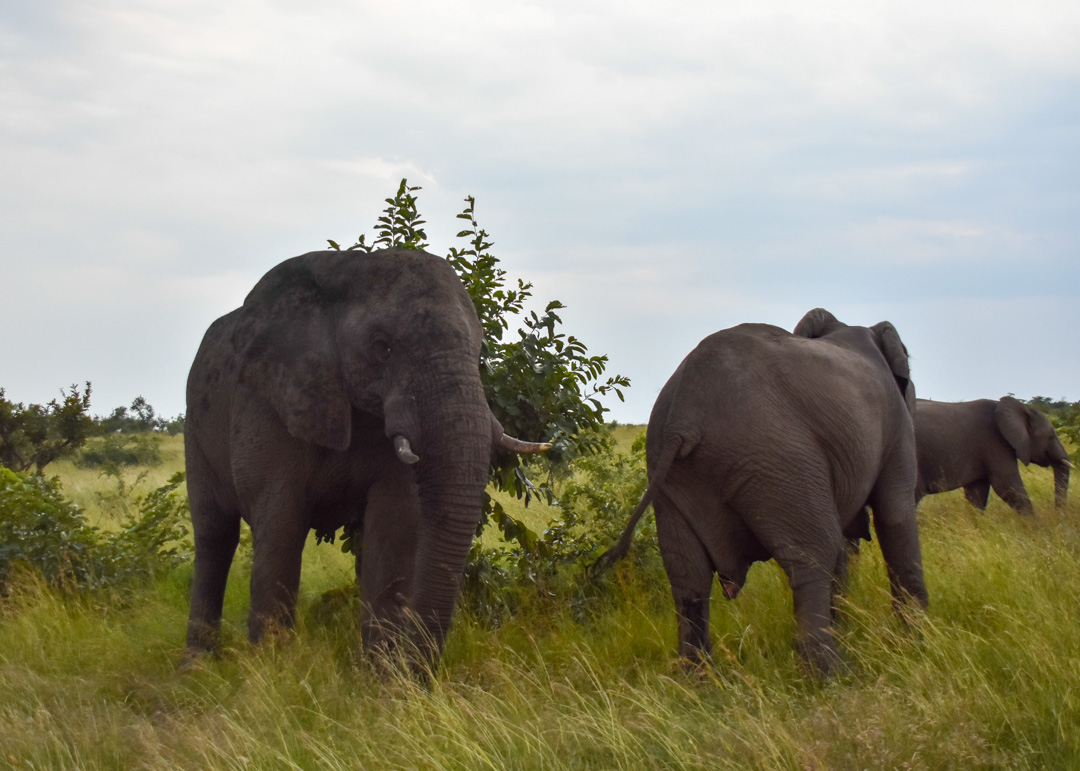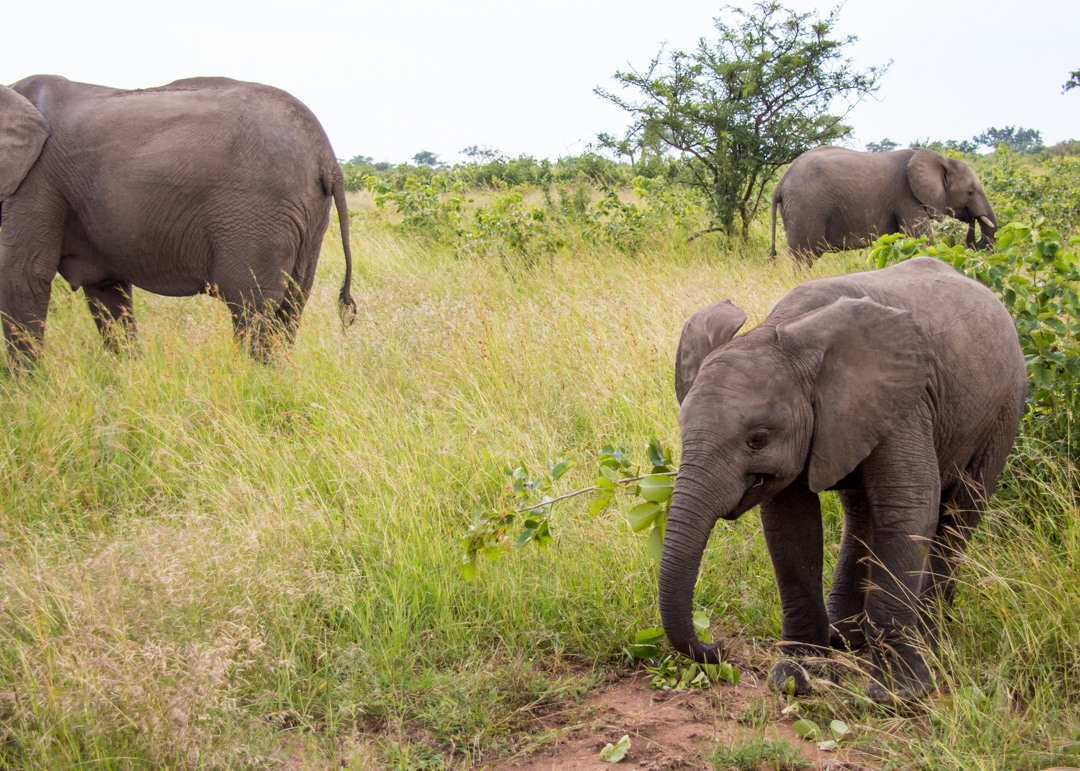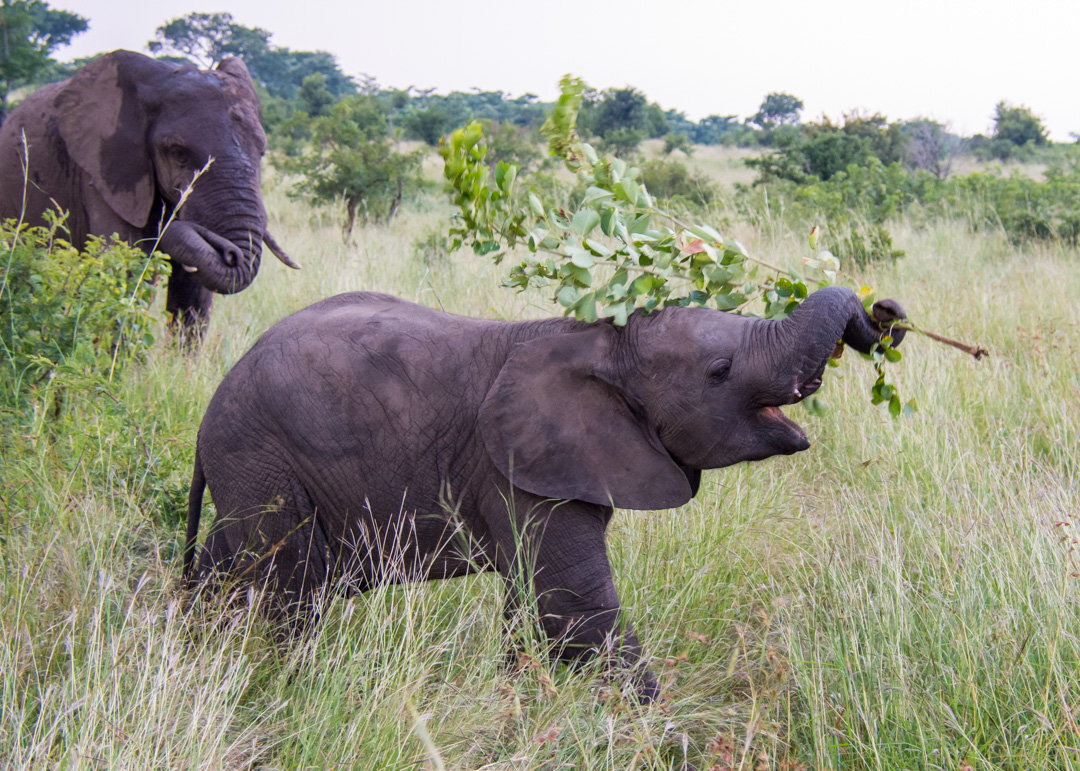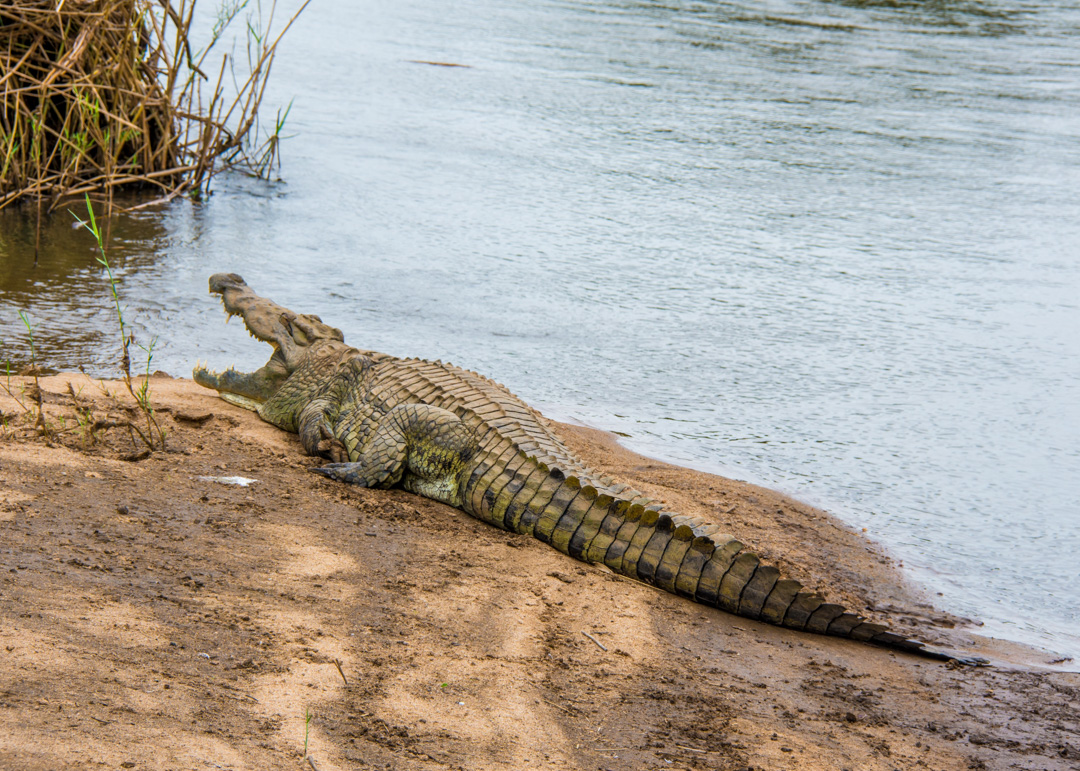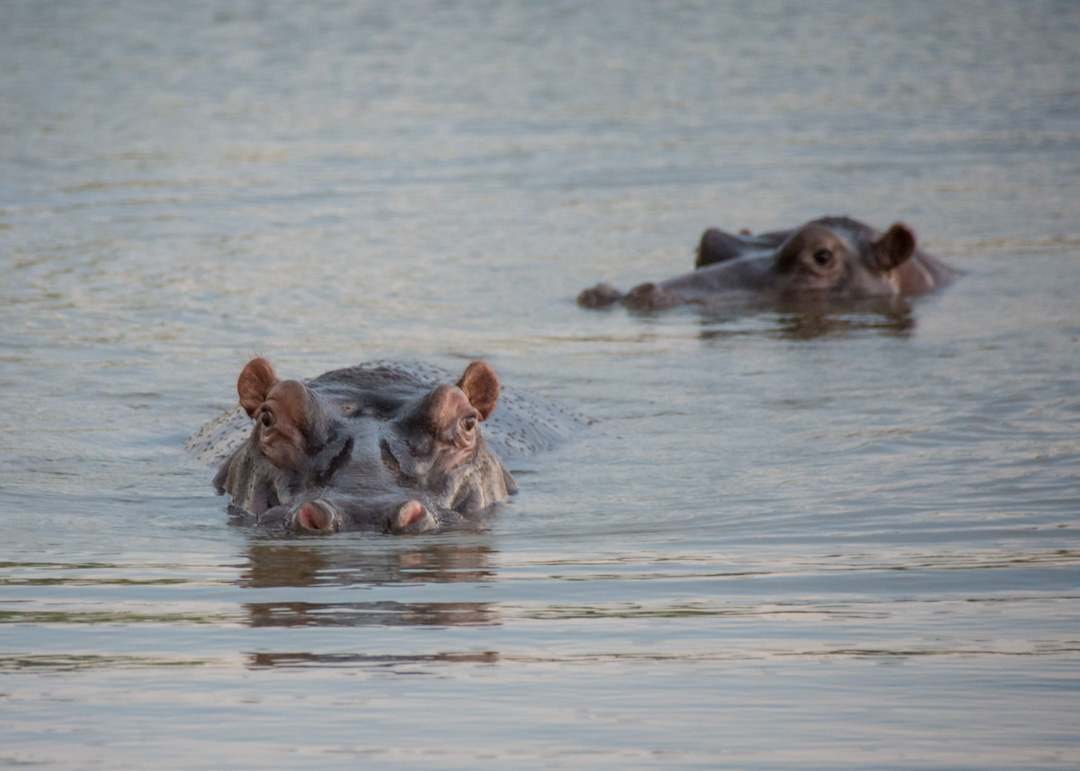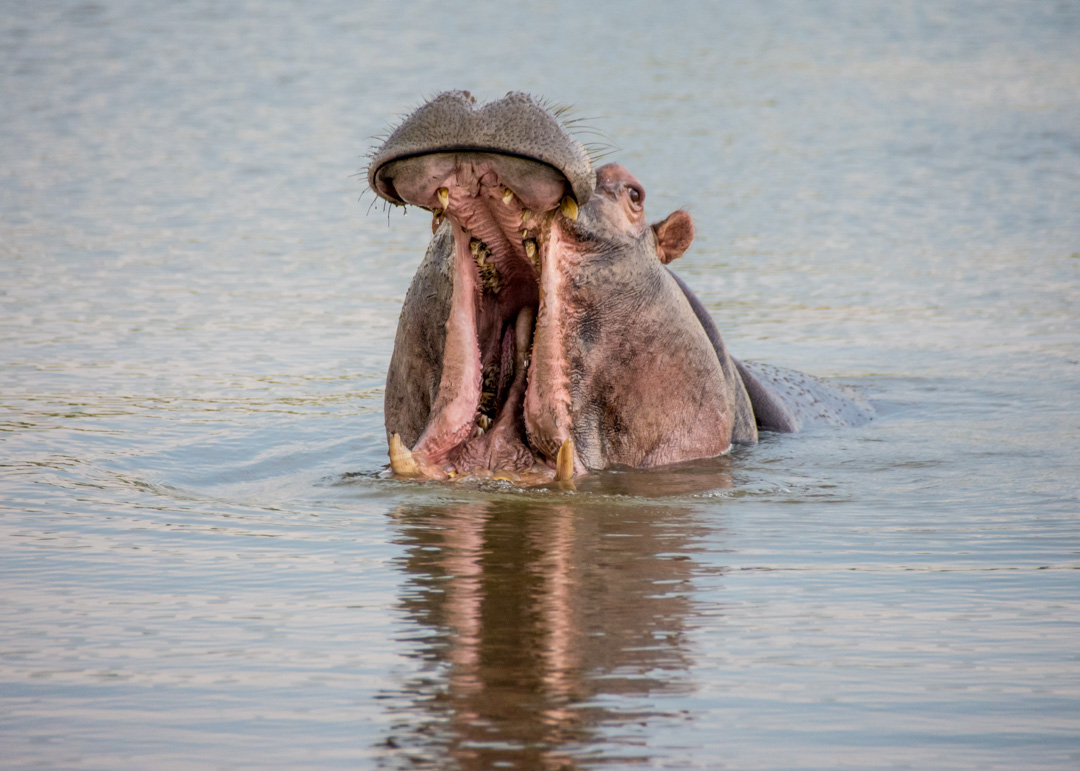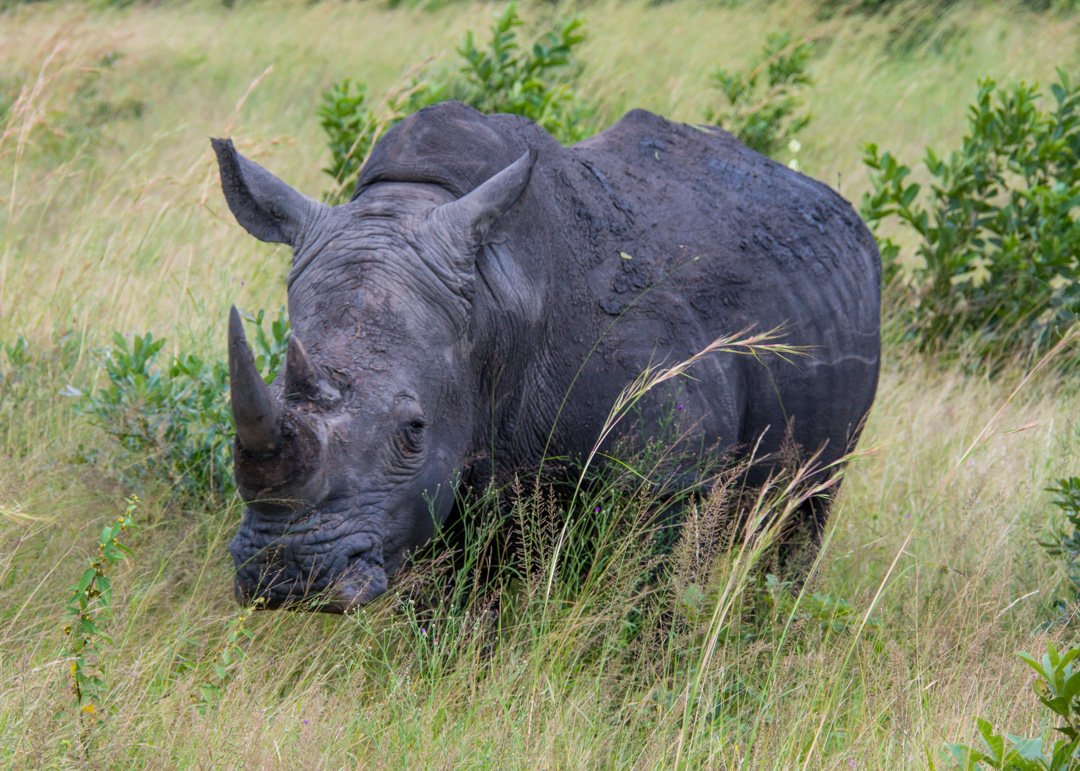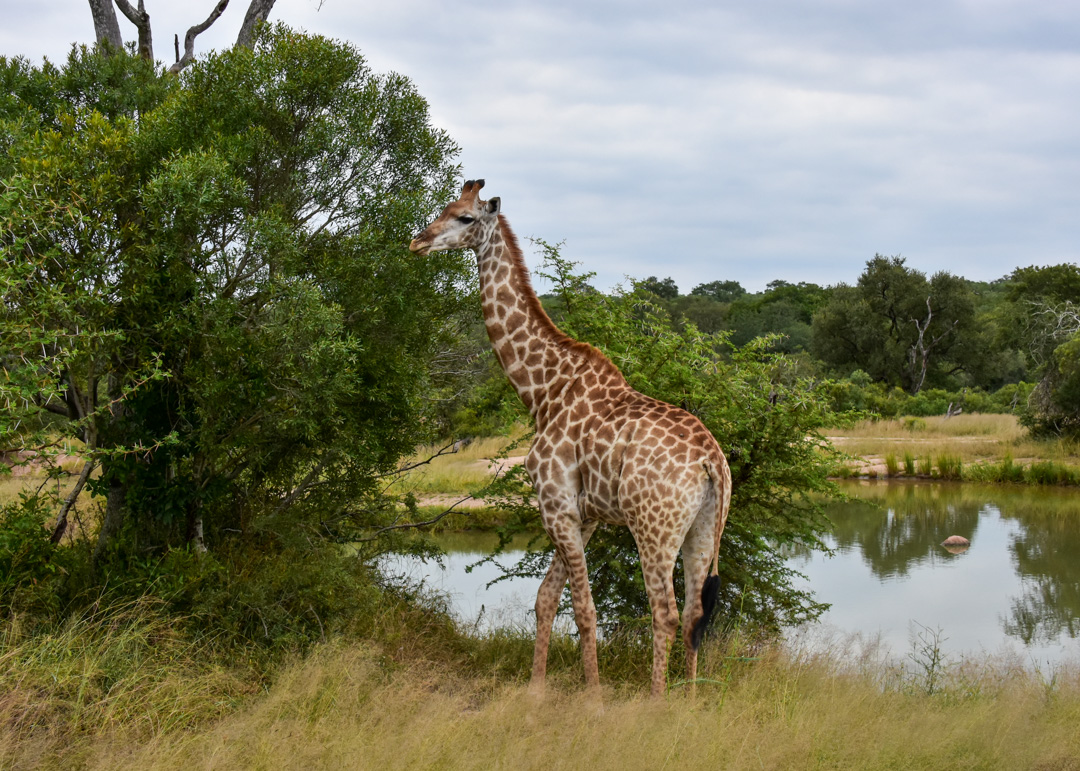 Leopard feasting on a fresh antelope kill up a tree – an extremely rare sighting!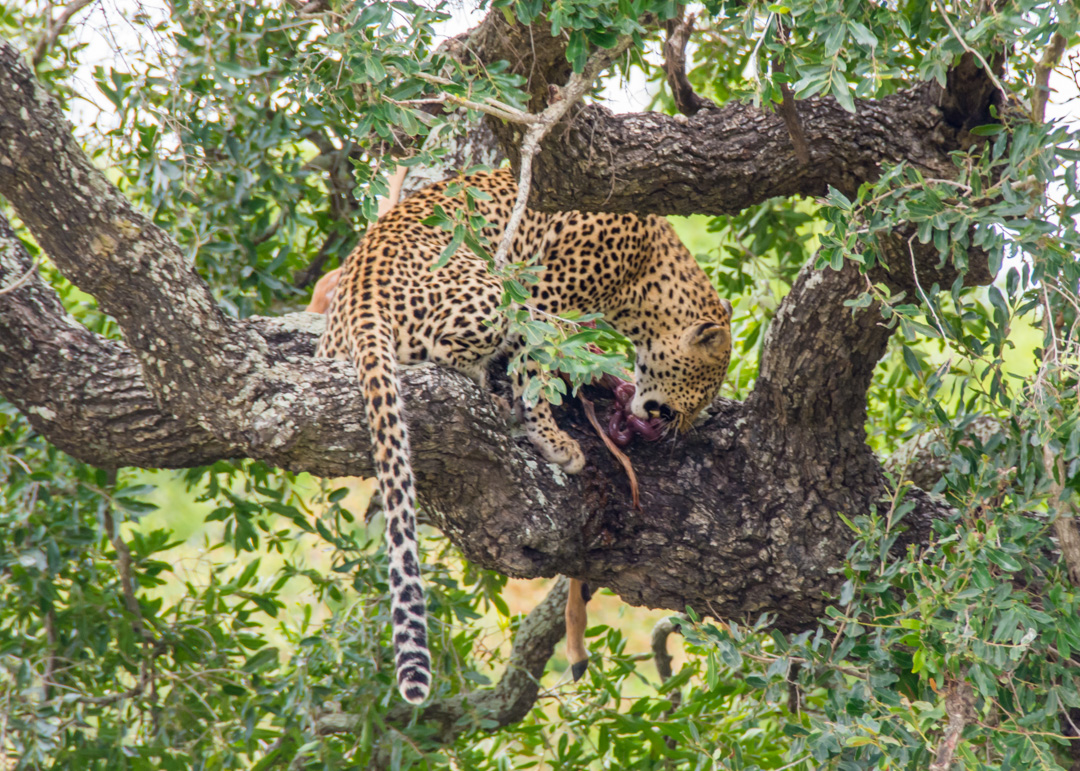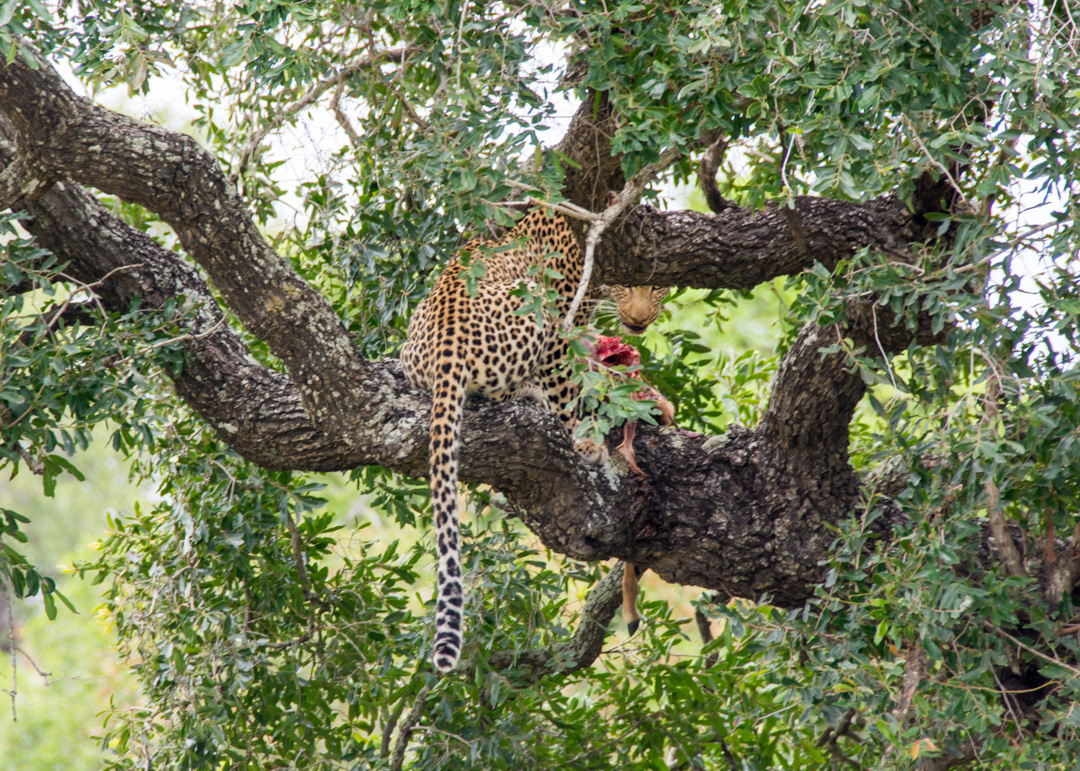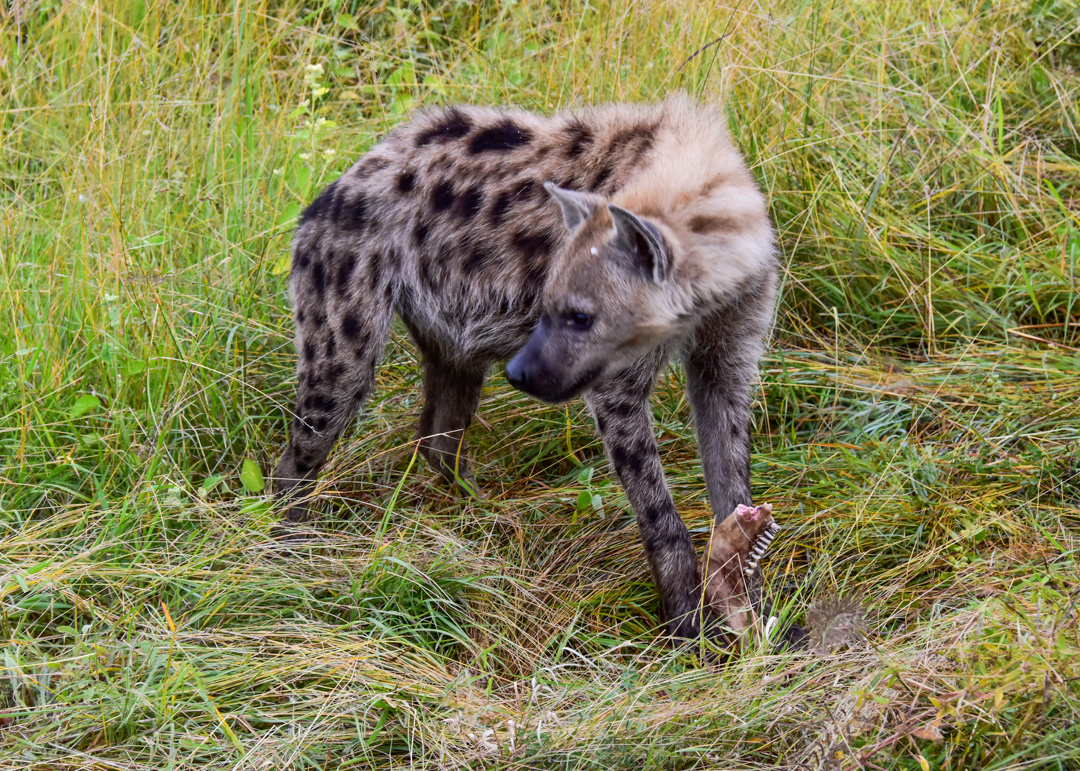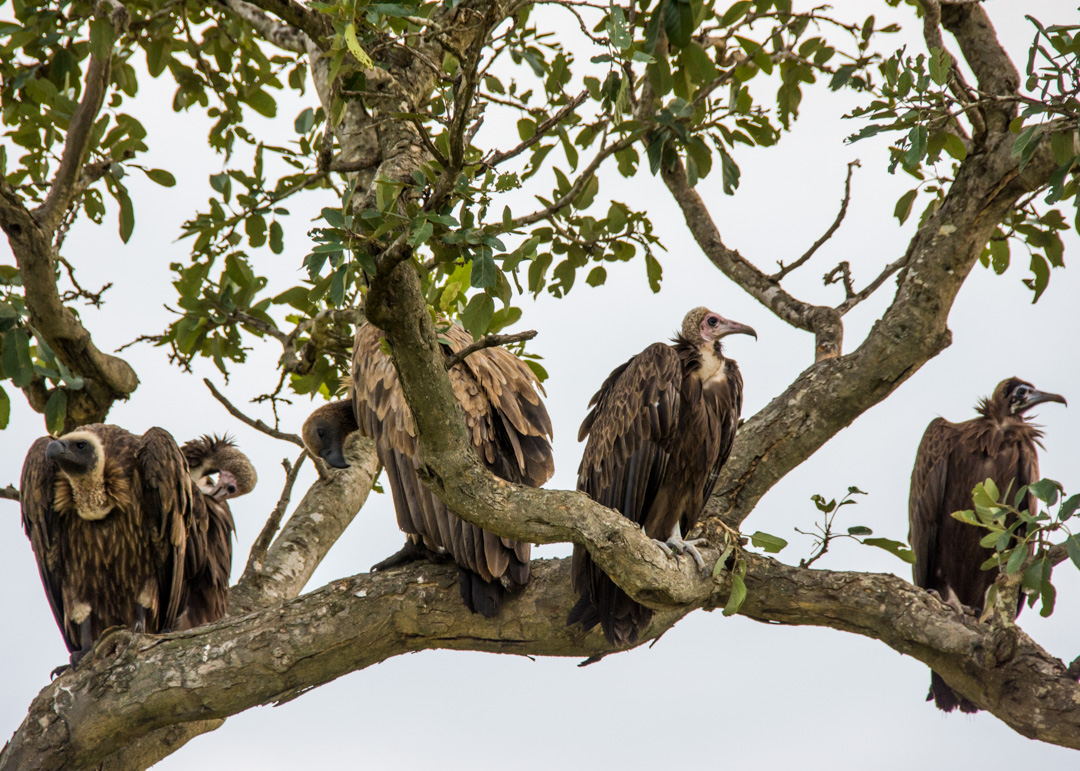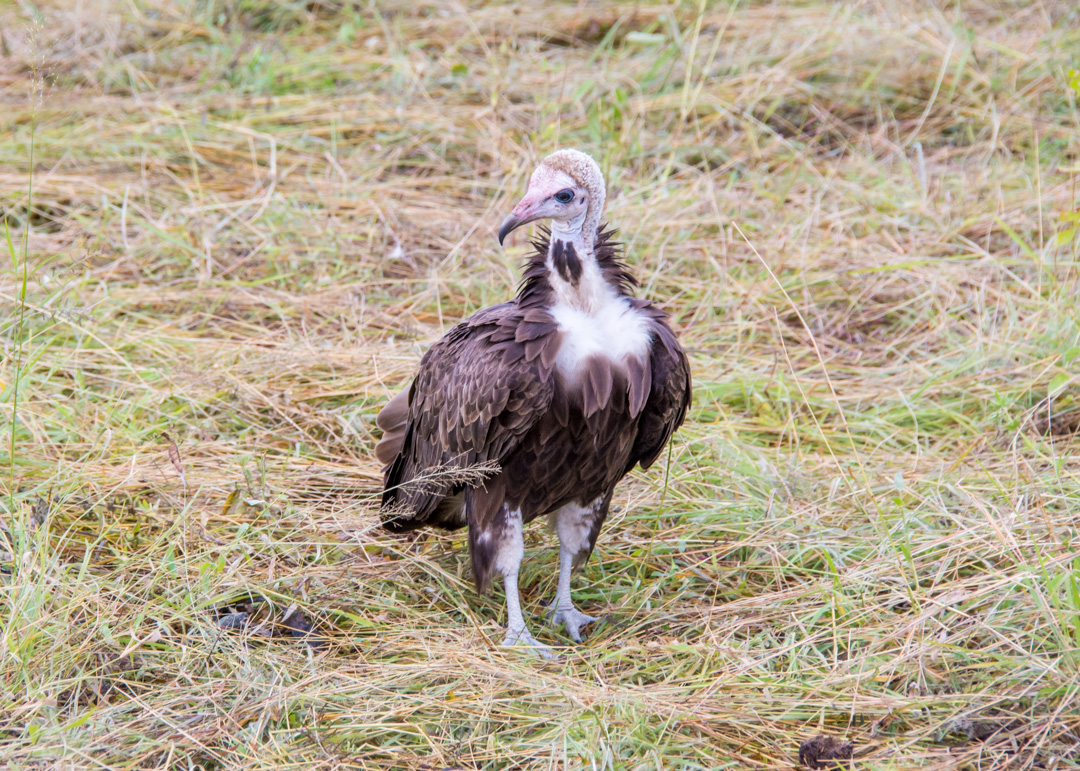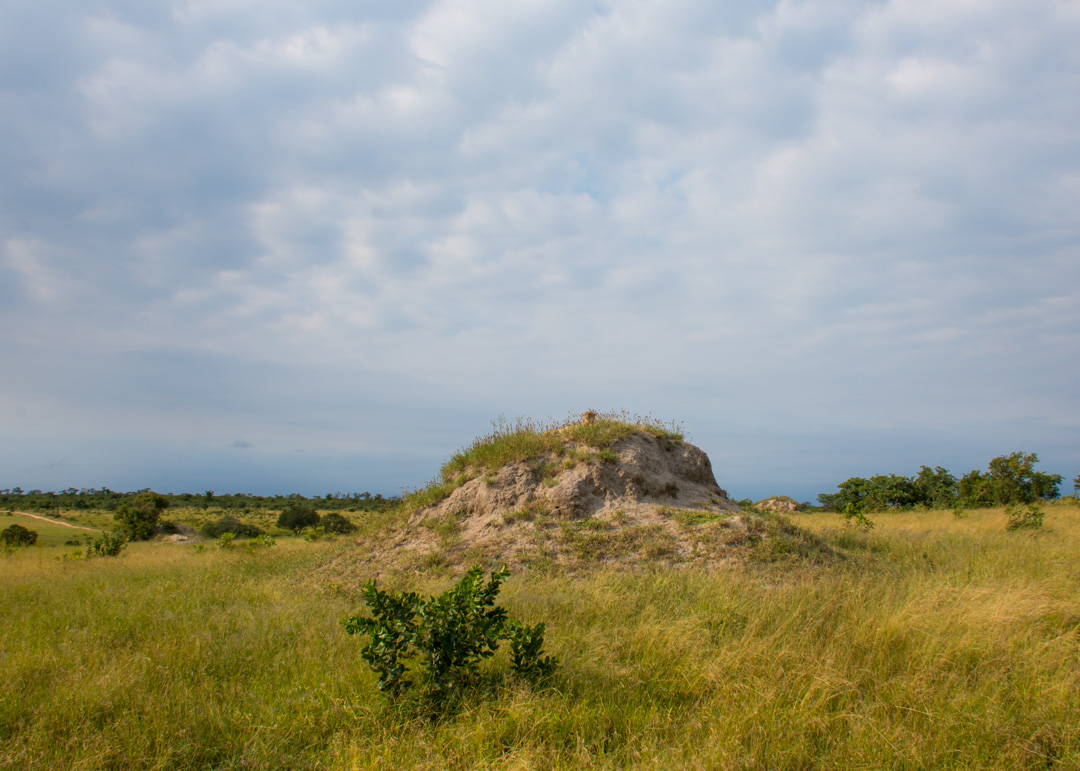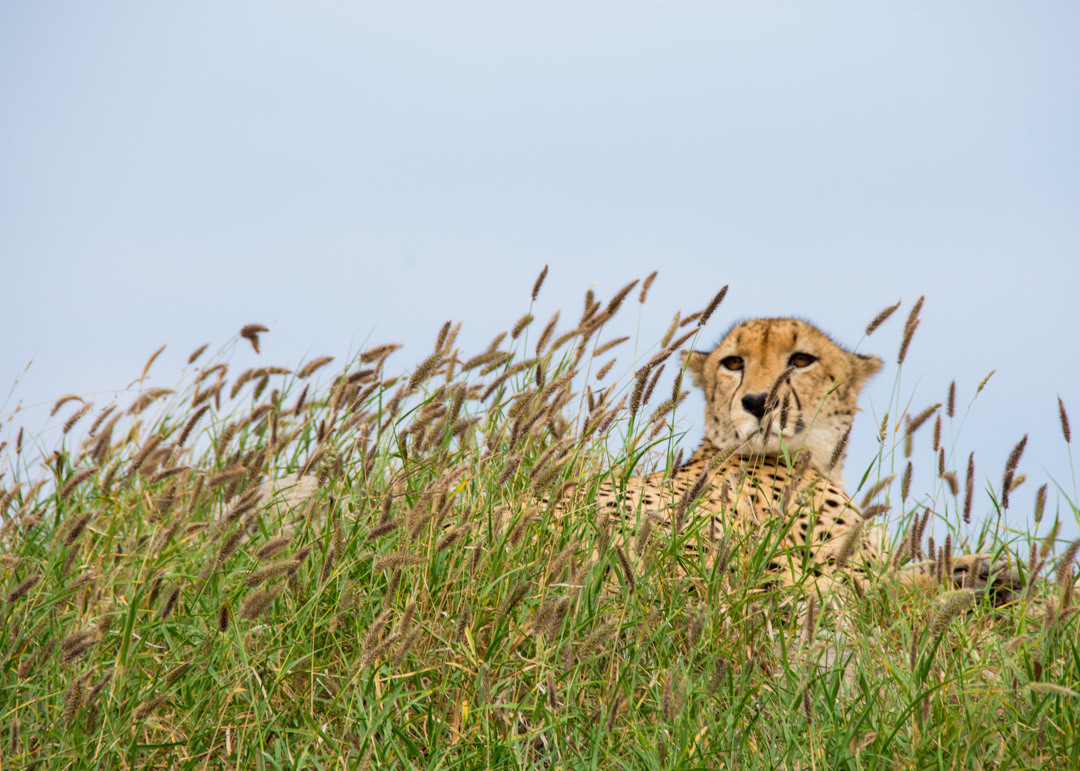 It's usual to split your week between 2 or 3 lodges to make the most of your time at Sabi Sands and I'd suggest a visit to Kirkman's Camp, another gorgeous lodge from the luxury brand &Beyond which organized my amazing safari in Botswana. The historic camp, which was originally built in the early 1920s, has a nostalgic safari atmosphere and a fantastic setting overlooking the Sand River.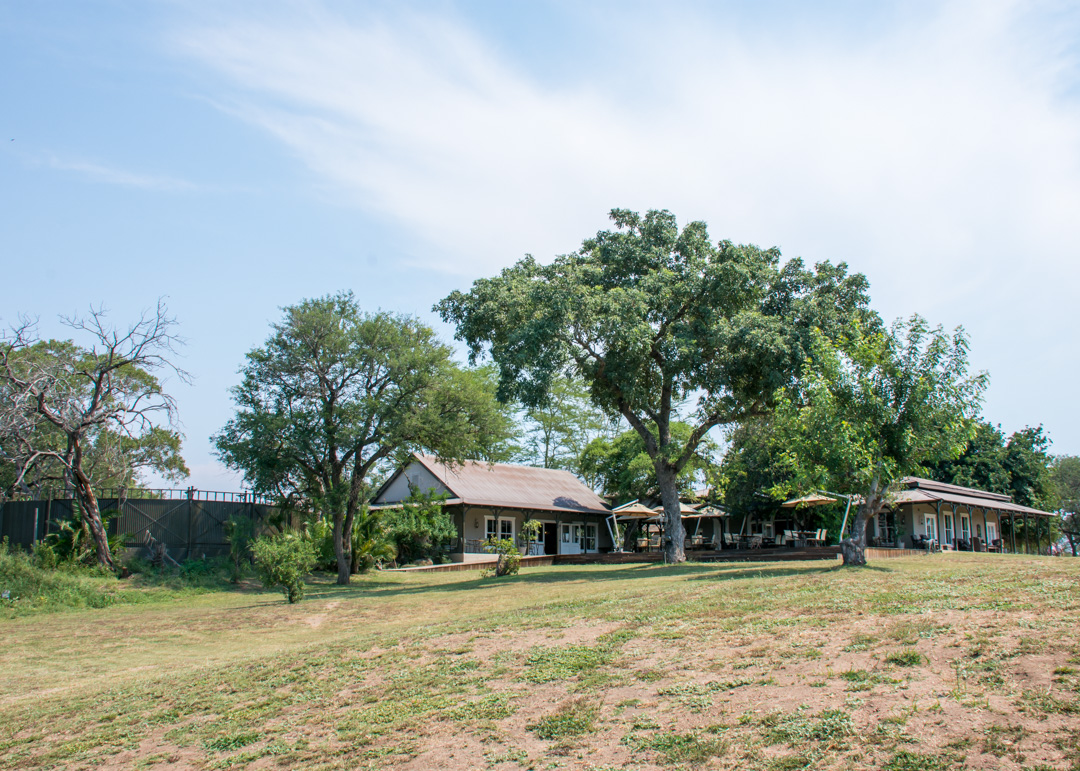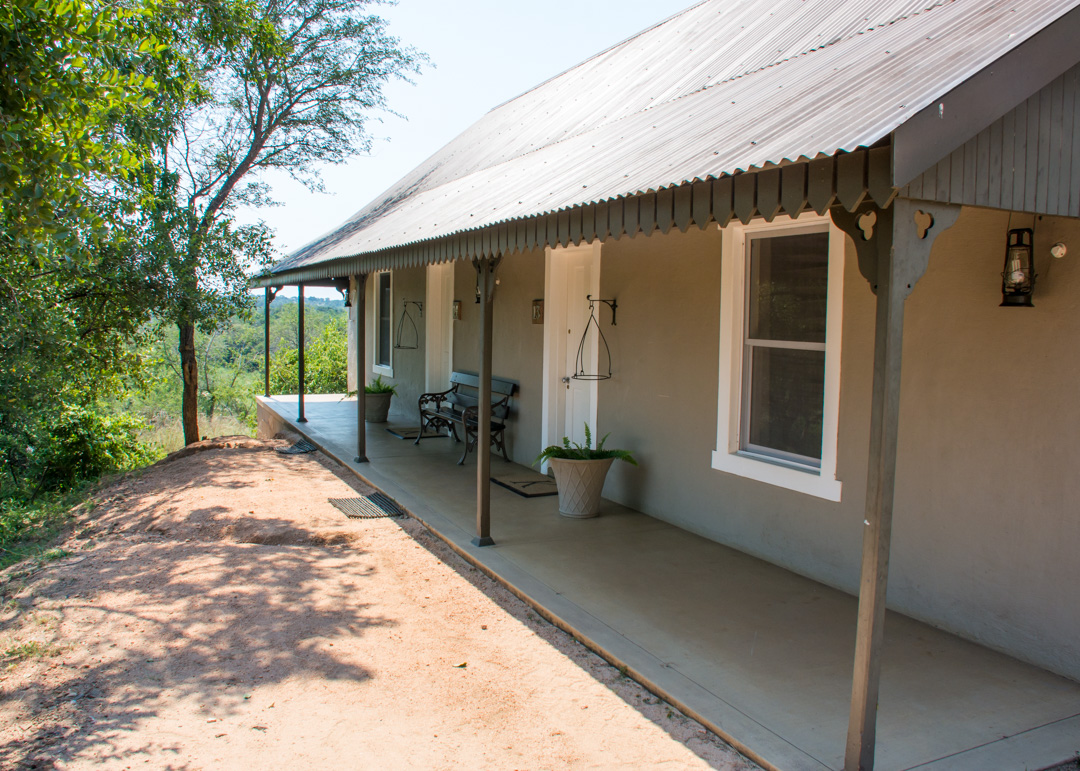 When not on a game drive, this place is calling you to curl up in front of the roaring fire in the sitting room and relax with a book. This is luxury safari with an old world charm…and I like it!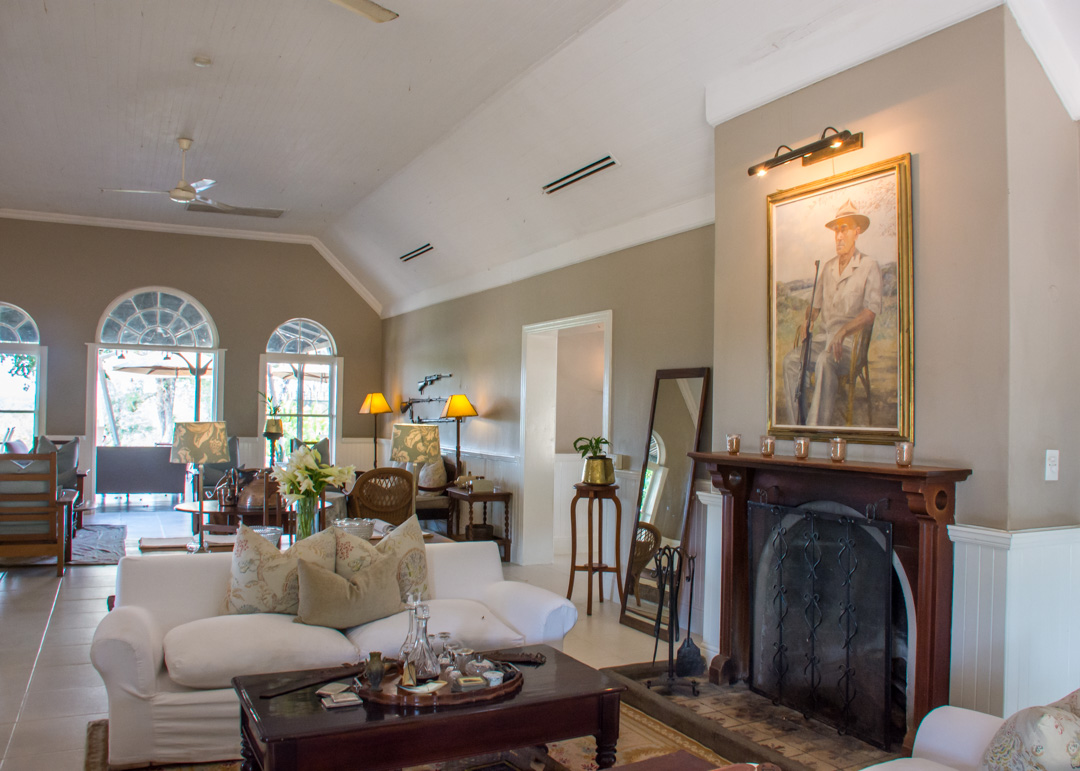 A huge lawn and a superb pool afford splendid views of the many river crossings happening right below.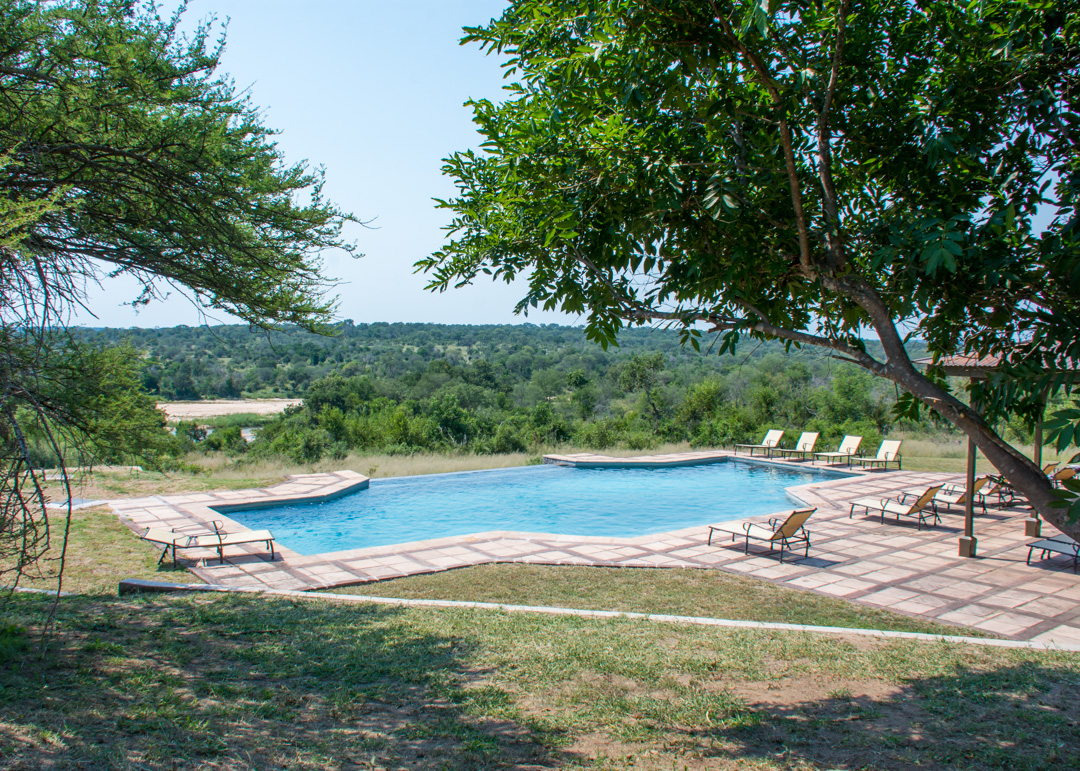 Every meal I ever had at an &Beyond property was absolutely stunning and the food at Kirkman's Camp will certainly put the cherry on top of your extraordinary safari in Sabi Sands.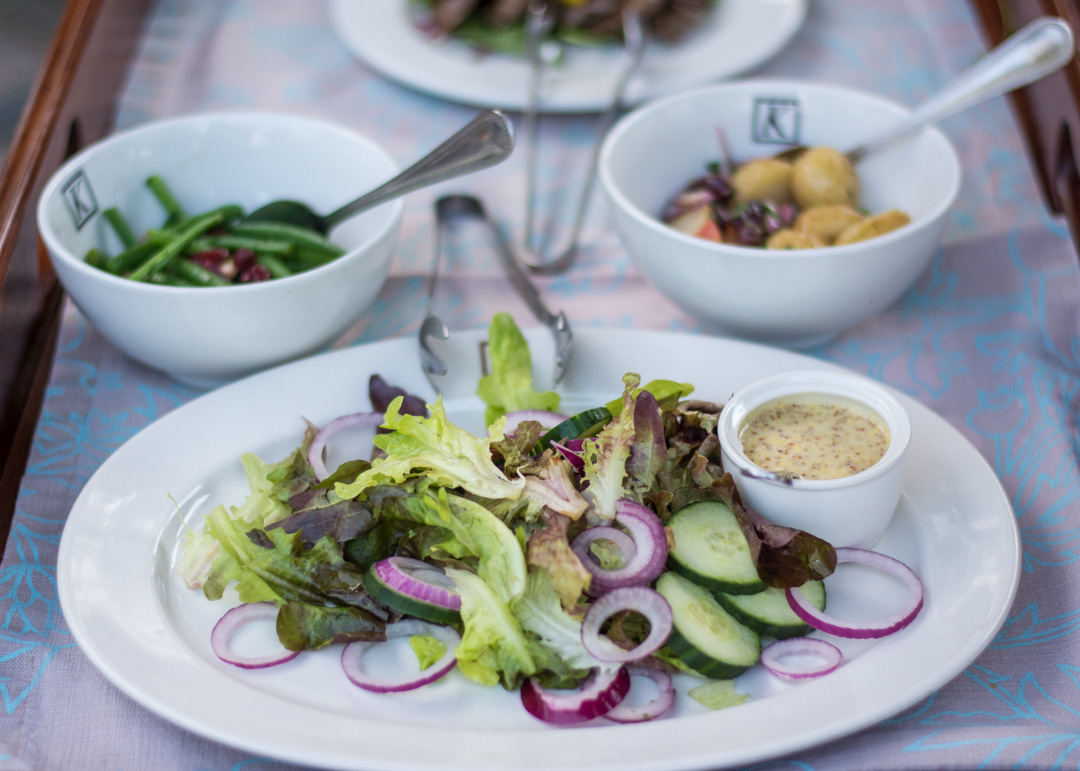 Sprinbok loins with mango salsa…incredible.