Bonjour!
The Flying Fourchette is me, Sandra, a French Canadian foodie, adventurer and photographer with an insatiable case of wanderlust. Born and raised near Montreal, I've worked and studied abroad in places like London, Budapest, Paris and Mexico before settling down in New York and the Hudson Valley, my home for the past 13 years.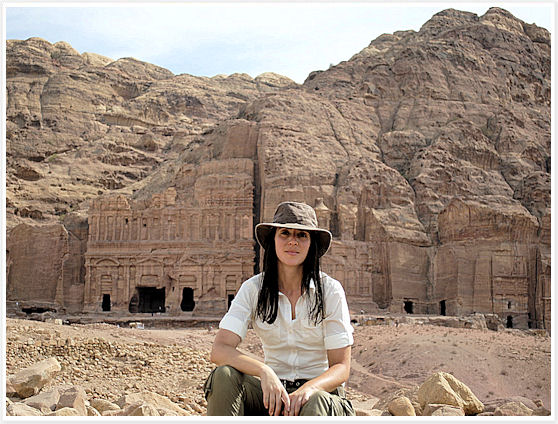 With an international marketing career that has me flying around the globe, my blog was born out of a desire to keep a record of all the beautiful places I stumble upon and the amazing food I get to eat. From Michelin-starred restaurants to hole-in-the-wall local secrets in far-flung places, I want to eat it all and firmly believe it is the best way to truly get to know a country and its culture, and to add richness to one's life. When at home, I continue my culinary explorations which you'll also encounter on this blog, trying out recipes from around the globe I find in books and magazines.
Through this collection of culinary adventures and travels, I hope to inspire people to go and discover these places themselves, opening them to new flavors, new cultures, and obviously new and fascinating people.
A few things that define me: I can eat dessert for breakfast; love just about every kind of fruit; am happier at the top of a mountain than on a beach; dream of bottling the smell of a French bakery; will run for hours all across Manhattan to find the missing ingredient to a recipe; will take walking over any other kind of transportation; think oysters and bubbly make for a pretty damn fine happy hour; love going to countries where I don't speak the language; wish I could eat unlimited foie gras with no health repercussions…