It's been a little while…and it was all for a good reason. If you've never made it to Western Canada and the Rockies (I'm Canadian and this was my first trip out there, shame on me!), I hope the following posts will convince you to hop on a plane and immerse yourself in some of the most striking natural landscapes I've seen.
The ultimate destination was a Mountaineering Camp high up in British Columbia, but since I was flying all the way into Calgary, I had to get a taste of all the major tourist sites around before leaving civilization for a bit. We spent our first night in Banff and woke up to an incredibly invigorating fresh and crisp air, so divine after the never-ending heat waves that have hit NYC lately.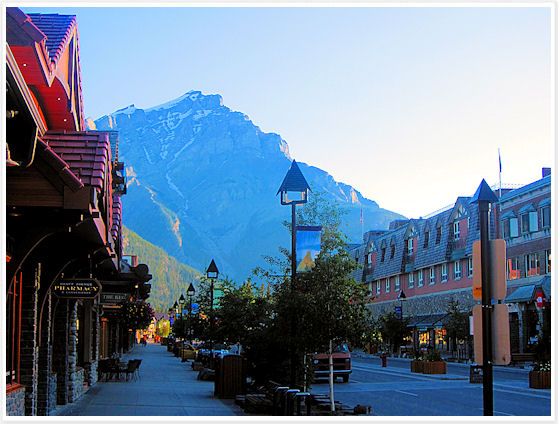 We didn't stick around too long, just enough to get a glimpse of Banff Avenue, lined with rustic looking restaurants serving Bison and other Canadian specialties, tourist shops selling maple products and stuffed elks, and all that makes a proper resort town's main drag. The view of the Rockies on each side makes you realize how far you are from your own concrete jungle…
We hopped on a guided tour of the main sites around organized by Explore Rockies for the day. On top of seeing up close some pretty cool wildlife on the side of the highway such as elks and the cutest black bear, here are some of the beautiful sites we briefly stopped by:
Johnston Canyon: A short hike to the Lower Falls allowed us to witness the power of nature and time where rushing water flows through a large canyon formed by erosion over thousands of years. It's a popular hike in Banff National Park and the scenery of gorgeous waterfalls, emerald water and sheer cliff walls is definitely worth the easy walk up.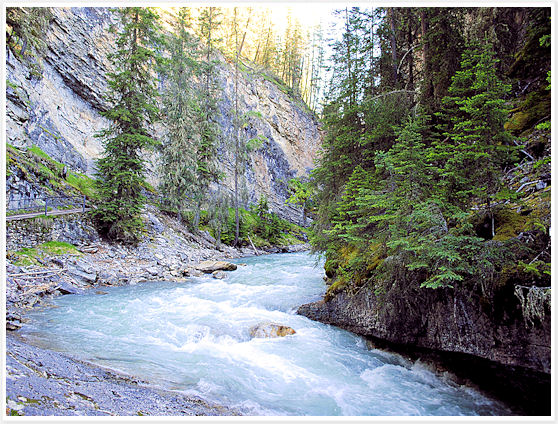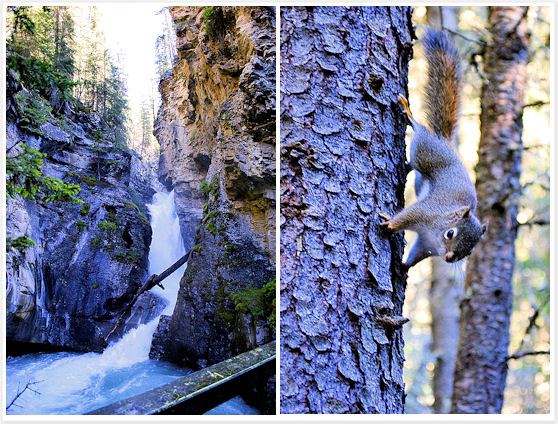 Castle Mountain: Only a quick photo stop on the road for this aptly named mountain shaped like a fortress. Its majestic peaks can be seen  from far away on the Trans-Canada highway.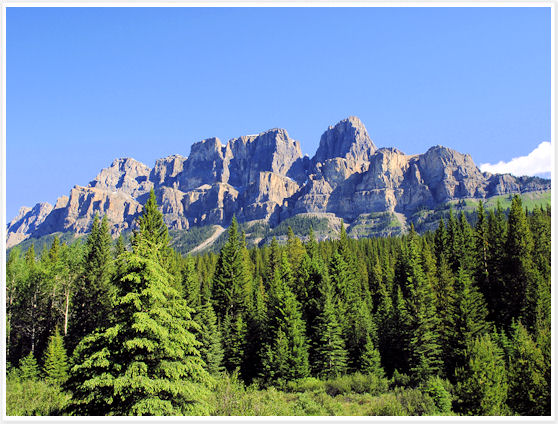 Lake Louise: The "Jewel of the Canadian Rockies" is a glacial lake with the now familiar emerald color you see across the region. It actually comes from rock flour carried into the lake by the melting glaciers above. The Fairmont Chateau Lake Louise sits on the eastern shore and you can take a nice little stroll as we did around the lake and photograph the famous Victoria Glacier. It's a popular skiing area in the winter and summer sees hikers taking over the various trails leaving from around the lake.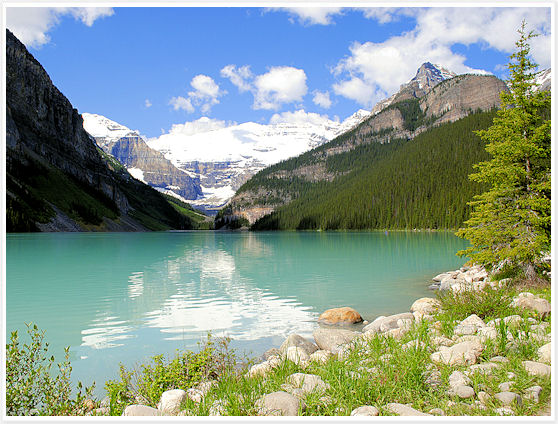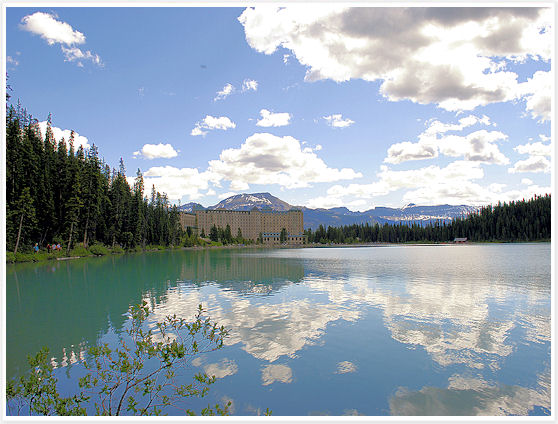 Moraine Lake: My favorite site, I could have sit here and stare at it all day. The incredible blue seems almost fake and I can hardly recall a more photogenic scene in my travels. If you've never heard its name, you've surely seen it somewhere as it is world famous and made appearances on Canadian twenty dollar bills and as a background on various operating systems on your BB, Android, Windows, etc. I much prefer seeing it in real where it is even more stunning, sitting in the Valley of the Ten Peaks in the most gorgeous color contrast you can imagine.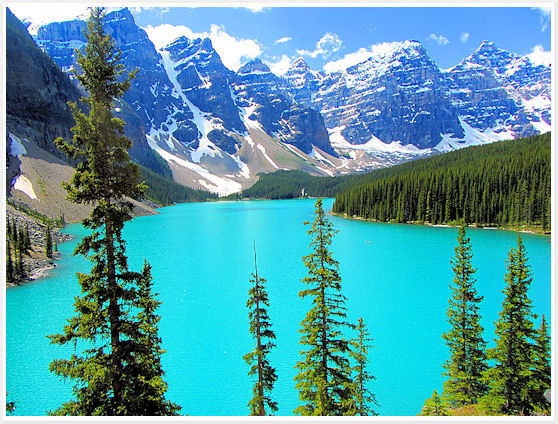 Takakkaw Falls: The second highest waterfall in Canada located in Yoho National Park, it boasts a pretty impressive 'free-fall' which must be at its peak now with the glaciers melting heavily in the summer.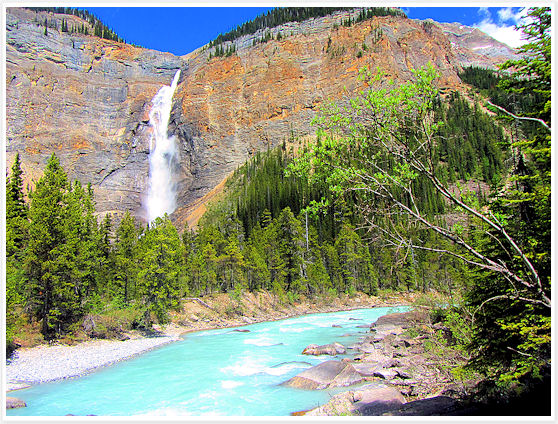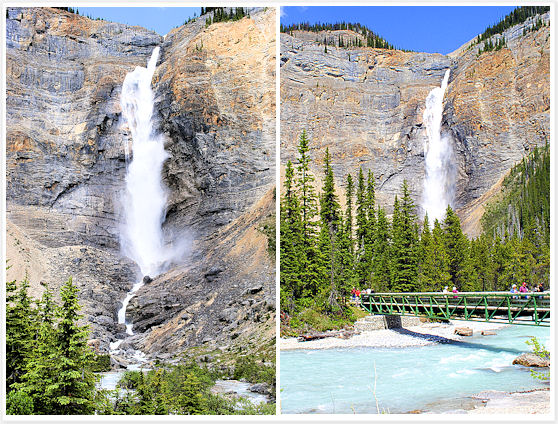 Our tour was now over but our adventure was only beginning… We kindly asked the bus driver to drop us on the highway, hoping to catch a lift to our next destination: Golden.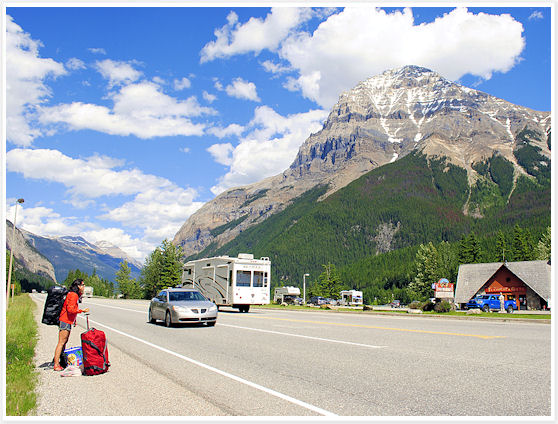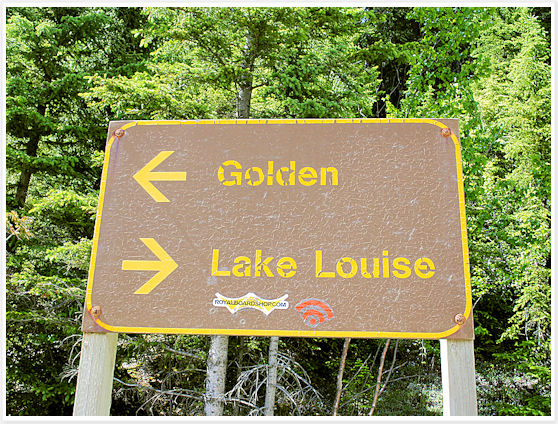 TBC…