One can't travel around Ghana without hearing about the Ashanti empire and its capital since 1600, Kumasi. The second largest city in Ghana, Kumasi is filled with culture and historical sites associated with the Ashanti culture and with over 1.5 million people is a bustling and unsurprisingly chaotic center well worth a visit.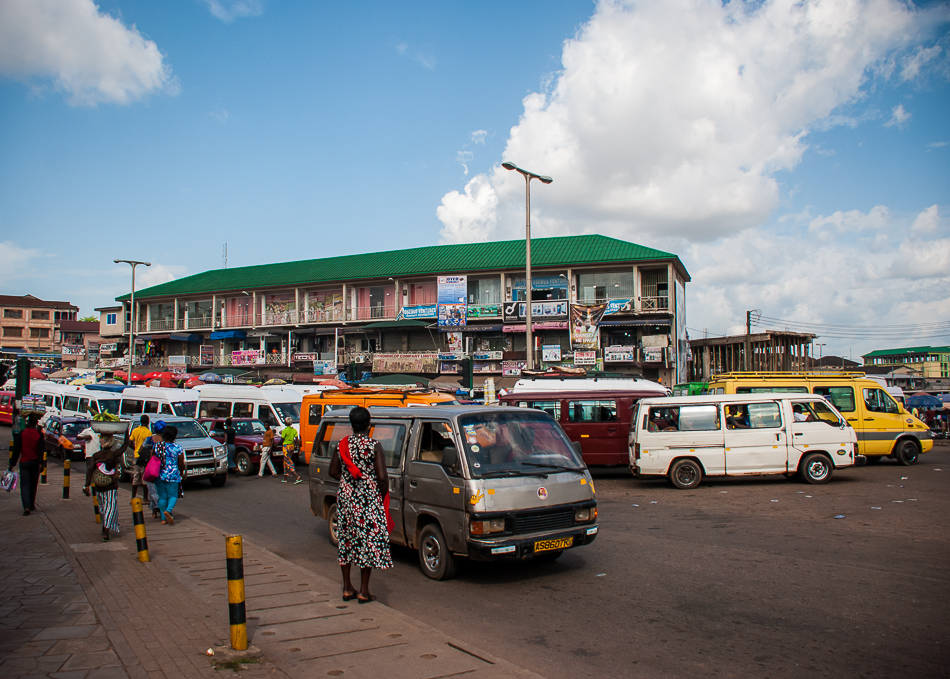 The traffic here is legendary and you can see street vendors selling anything from food to toys, dvds, coffee tables, housewares, etc. to stopped vehicles. Traffic jams can last for quite a bit so it's the perfect time to 'window' shop…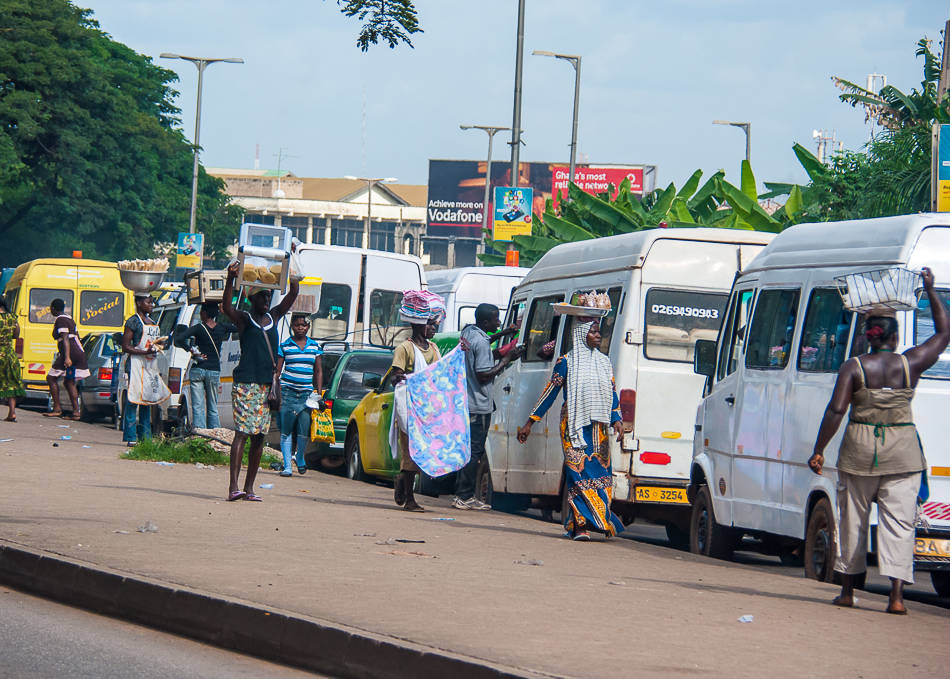 Busy streets everywhere you look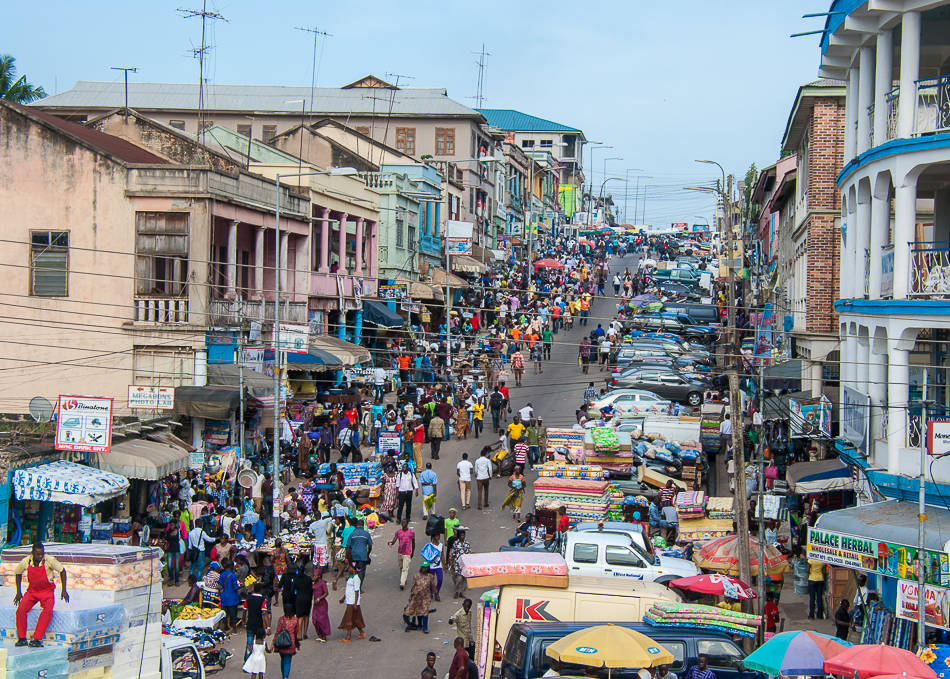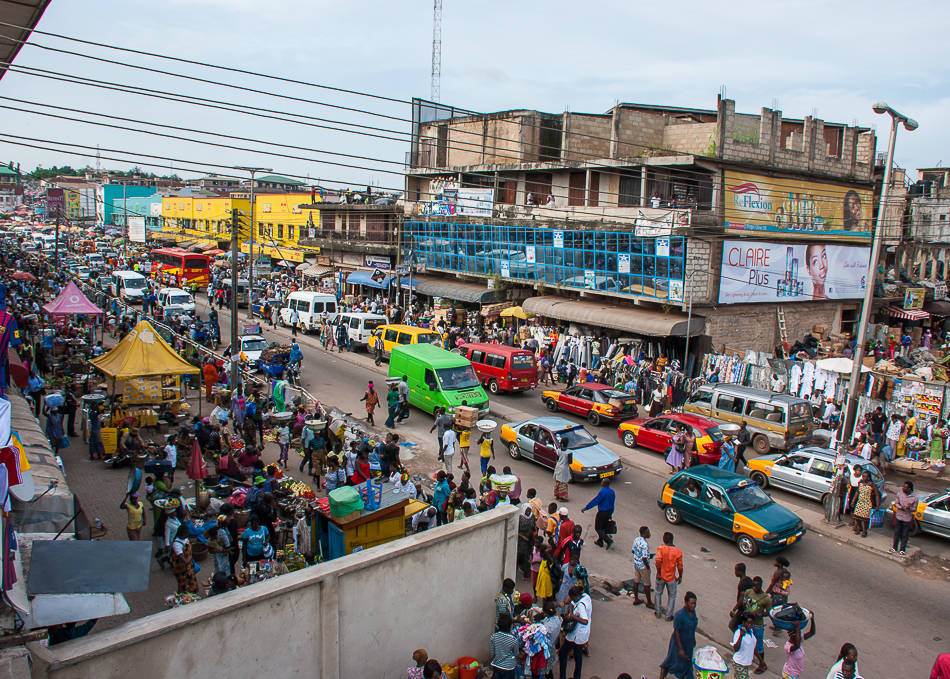 It's actually in the middle of all this chaos that I think I sort of fell in love with Ghana, precisely while wandering through its gigantic market…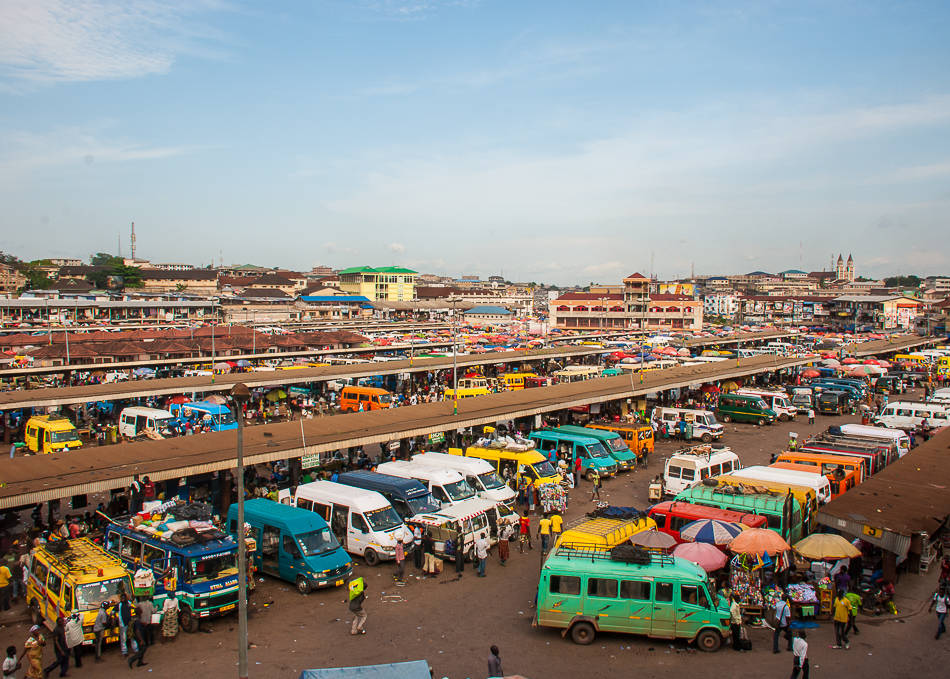 Kejetia Market is supposedly the largest open-air market in all of West Africa and I have no trouble believing that! 12 hectares and over 10,000 traders make for a crazy sight, almost as if a shanty town had magically landed in a valley right off the city center.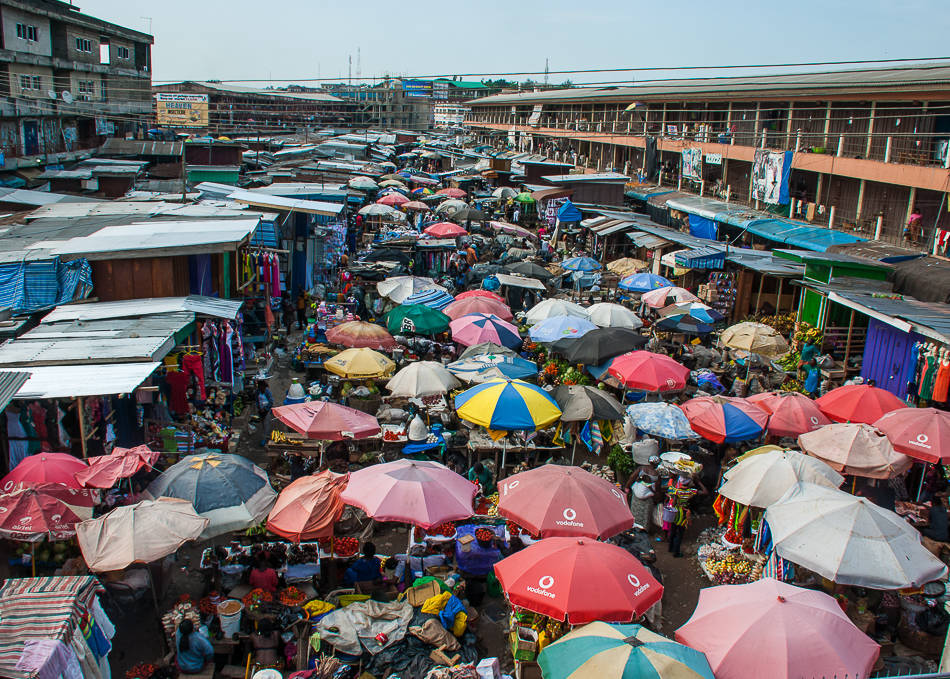 It can look pretty intimidating from the outside, but once you step into the market it's a whole other world, one in which you can easily get lost for hours.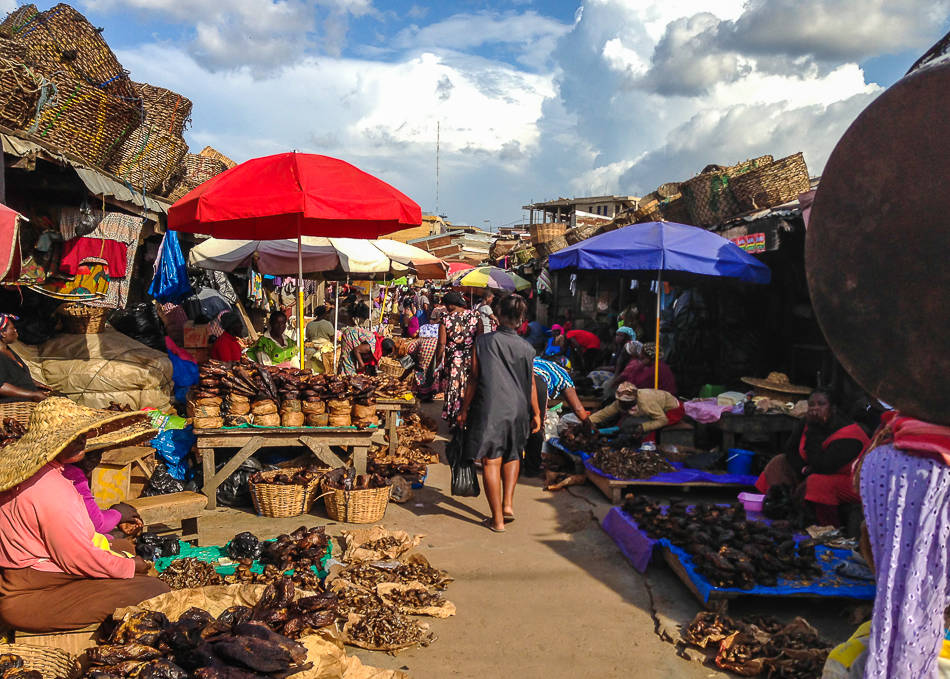 I can't really say how many hours I stayed inside, but I sure never felt like such a celebrity. My friend and I were the only two Caucasians on the site and were called every 5 seconds to chat to super friendly traders, all smiles, wanting to know our names, where we were from, and mostly what on earth were we doing there, lol! I'll always carry fond memories of the fish ladies, by far the nicest of the bunch.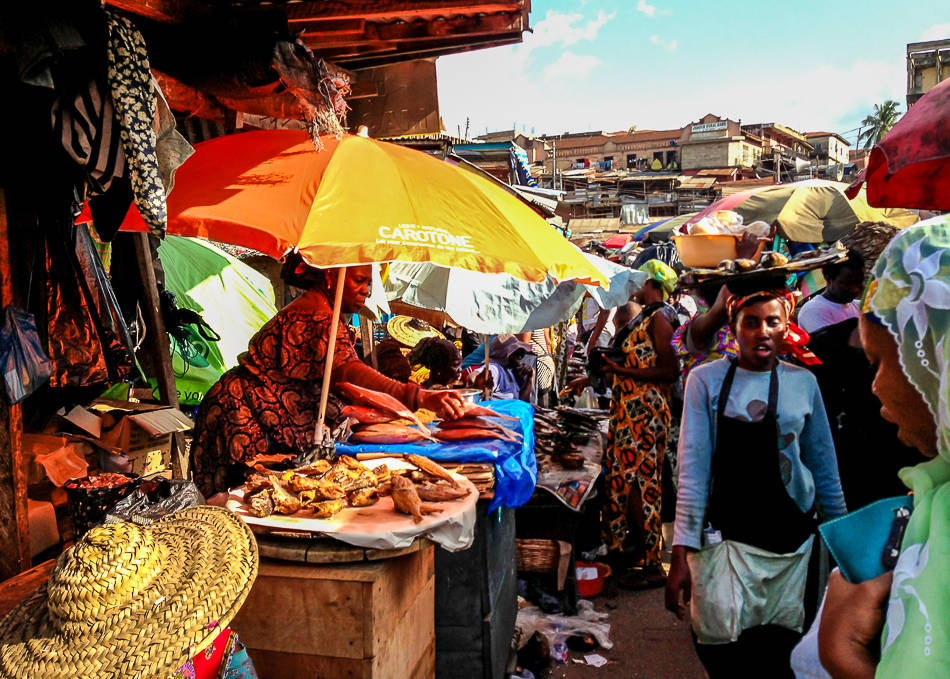 Squeezing into the narrow alleyways, looking at everything you can possibly imagine on either sides is pure enjoyment, and now on my list of 'out of this world experiences'.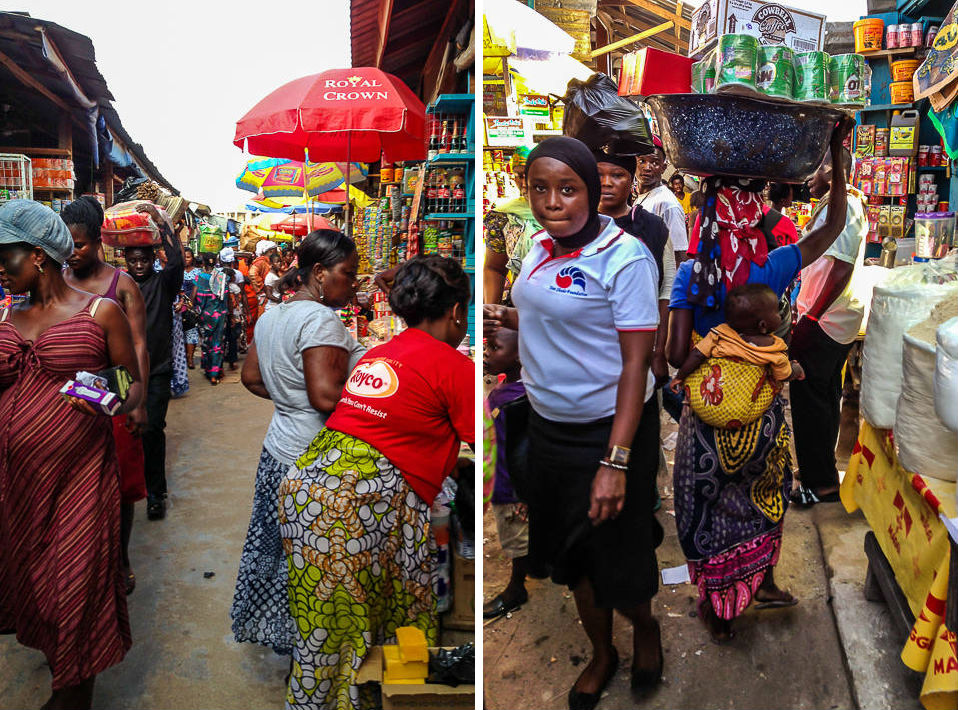 Kumasi is not all chaos though and one can find a rather nice urban center. It's not called the 'Garden City' for nothing after all.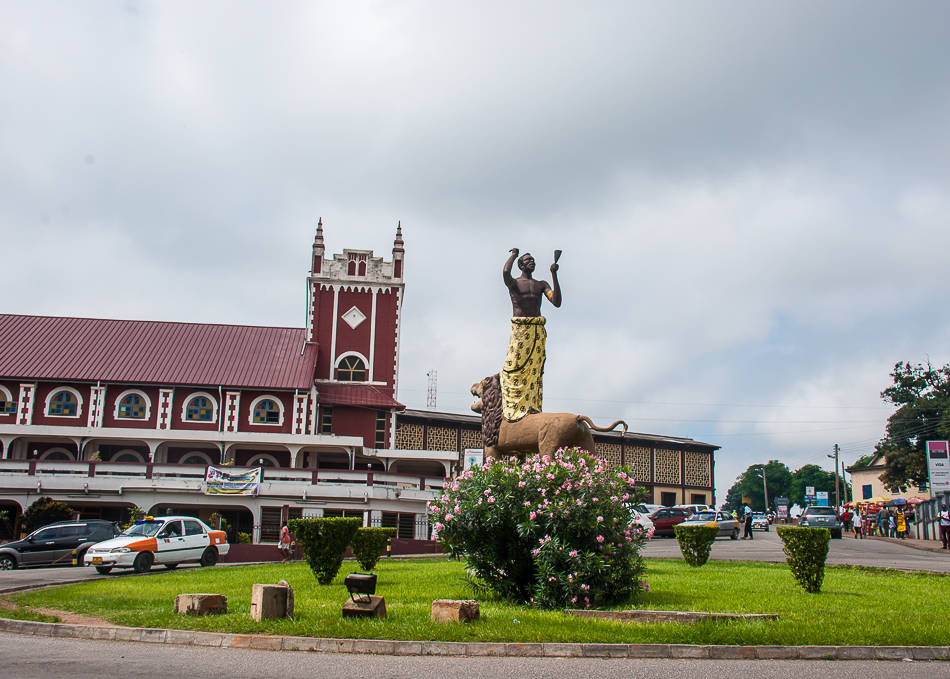 The opposite of a visit to the market would be one to the National Cultural Center which is also a must when passing by Kumasi.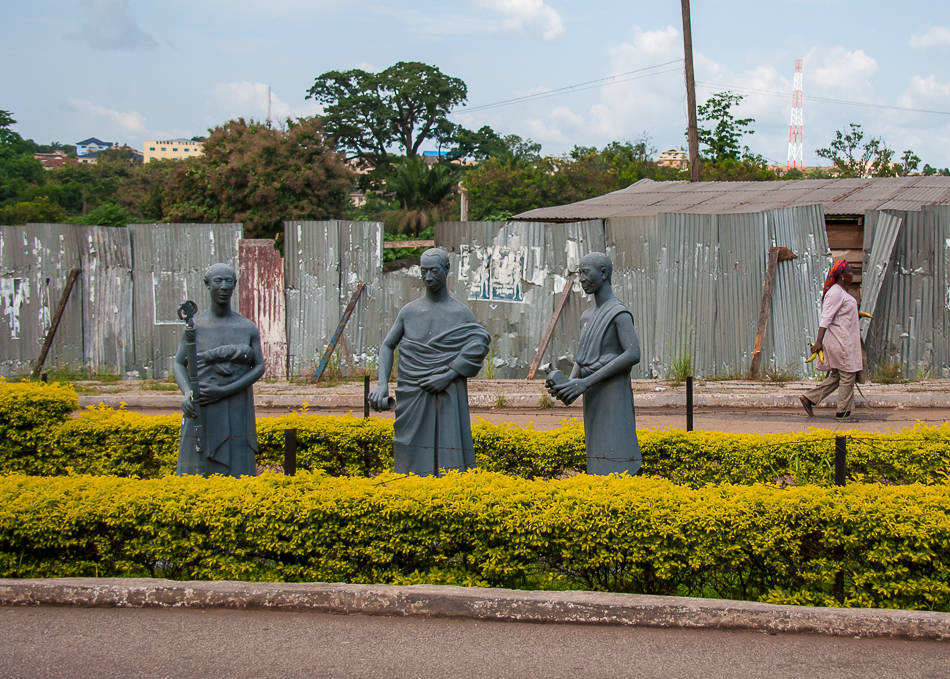 The sprawling complex hosts a small though comprehensive museum on Ashanti history, an exhibition hall, and a few very good craft shops where you can watch how they make those beautiful wood carved stools, drums, custom furniture, etc. and buy a few presents to bring back home at very good prices.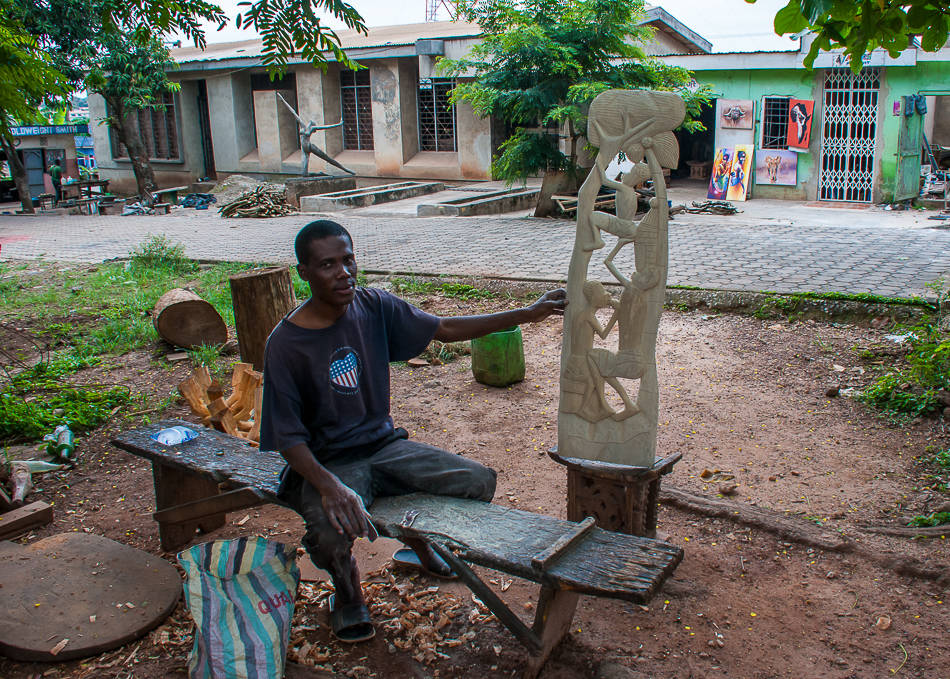 There's also a good restaurant on the premise called Kentish Kitchen where you can sit comfortably in a shaded courtyard and enjoy some basic Ghanaian fares such as Red Red, a delicious bean stew served with fried ripe plantain and in this case fried fish.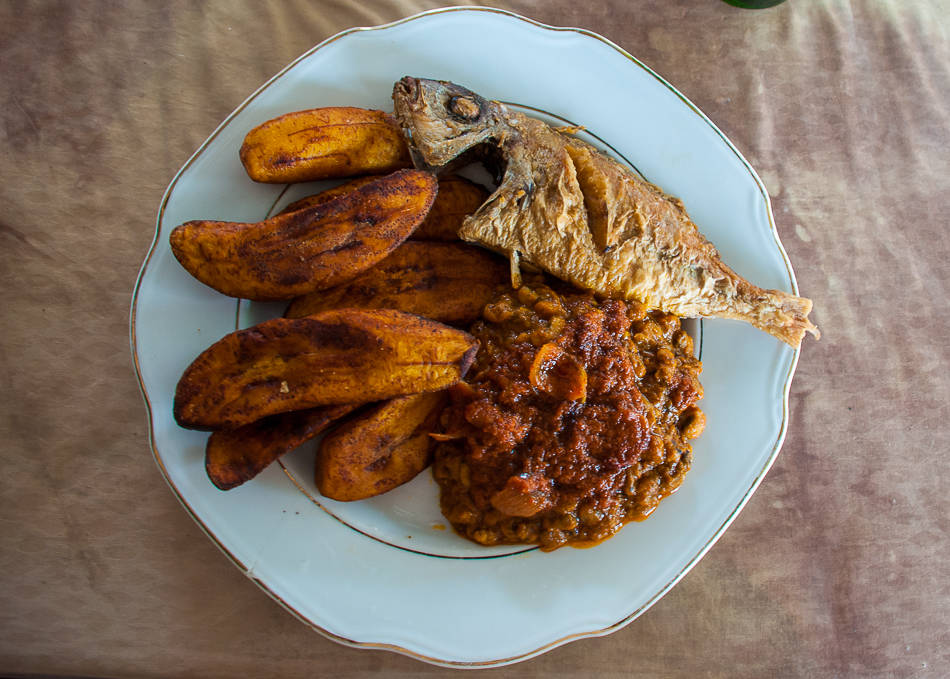 The Manhyia Palace is the seat of the King of Ashanti and the Royal Family members and is where the current King resides although he lives in a more modern building now than the former palace which you can visit. The short tour will give you a feel for how an Ashanti ruler lived, which is surprisingly a lot more modest than you would think.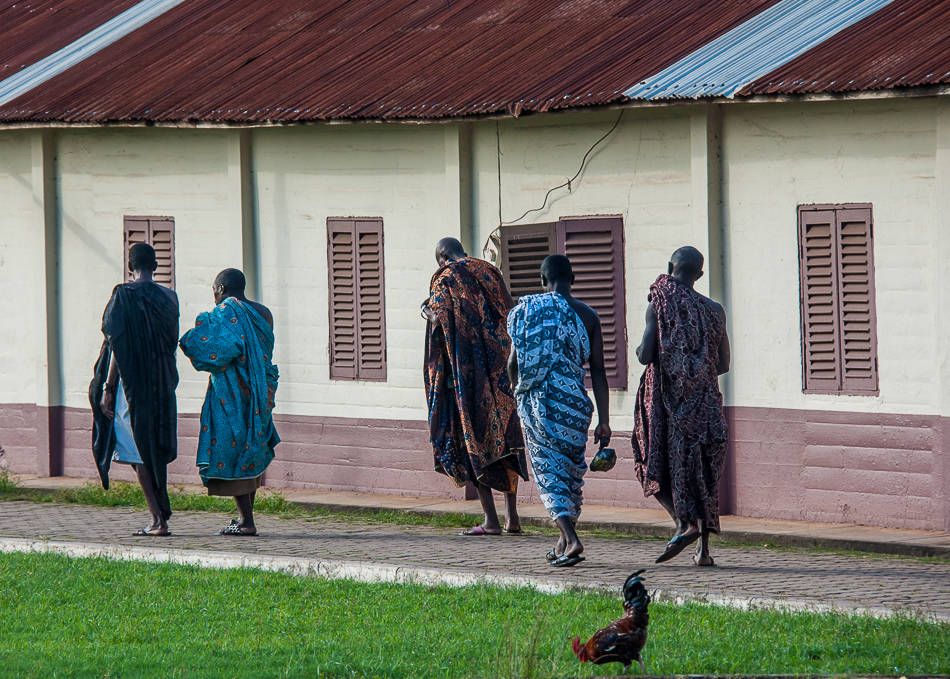 The REAL reason we were in Kumasi though was for the chance to see Ghana's football team, the Black Stars, play against Egypt in the World Cup qualifying playoff. The match was held on Tuesday October 15th at Kumasi's Baba Yara Stadium and we all decked ourselves in Ghanaian colors from the memorabilia sellers on the street before braving the crazy crowds.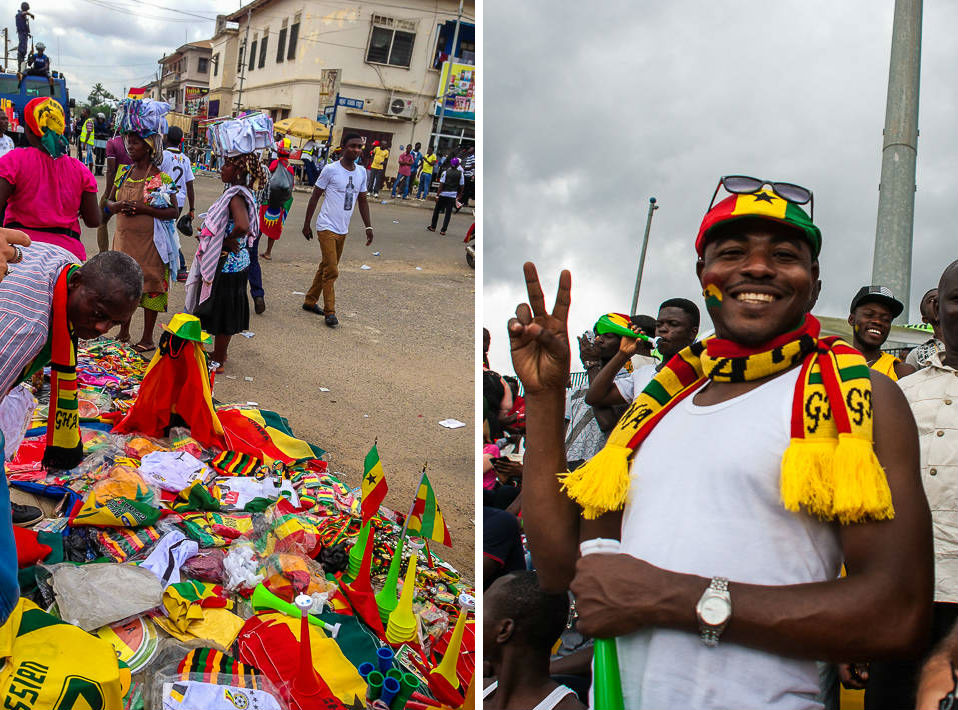 The sight was a loud and colorful bunch of over 40,000 fans, filling in the stadium hours before the match to get seats and get the party started. I got there 3.5 hours early for an afternoon filled with burning sun, national chants, blowing horns, and finally a heavy downpour which left us completely soaked minutes before the start of the match.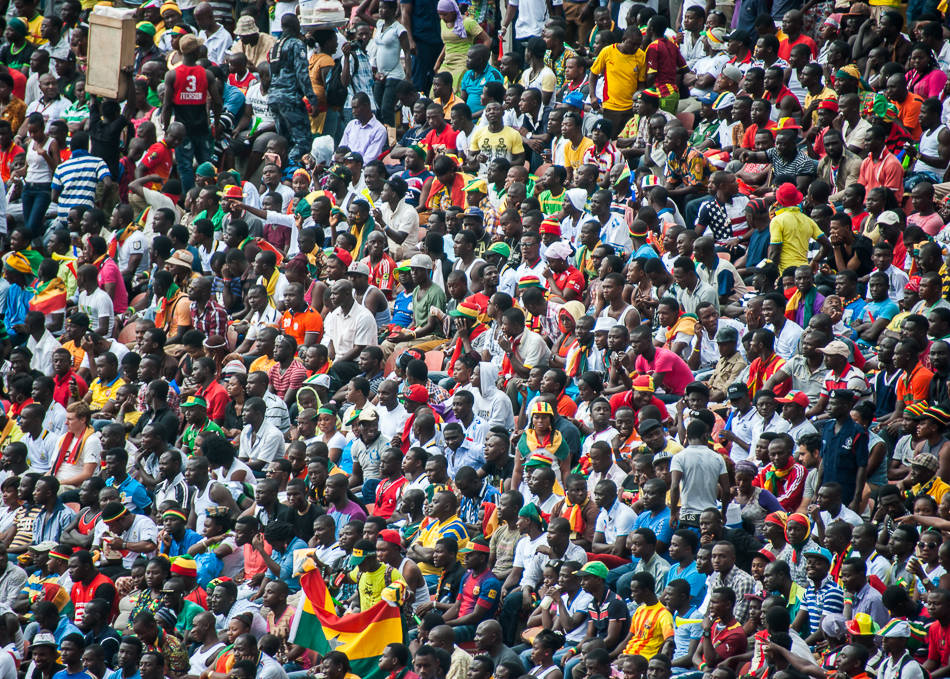 The Black Stars goalkeeper seconds before the match…clearly not knowing his prayers would be answered tenfold today.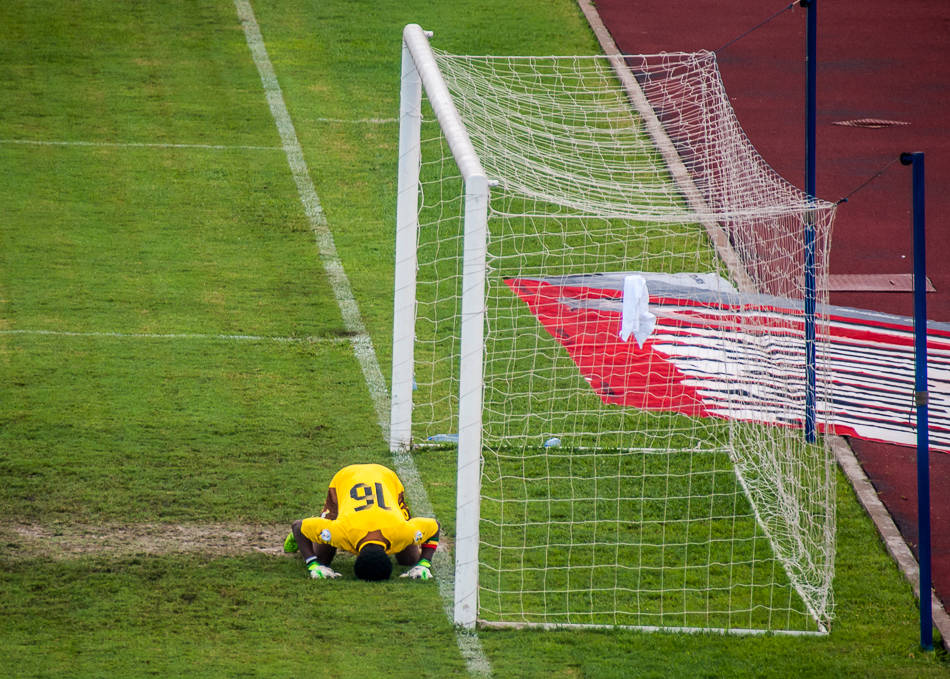 Game is on, the enthusiasm of the crowd getting an early push with a first goal for Ghana after only 4 minutes and a second one following at the 22nd minute.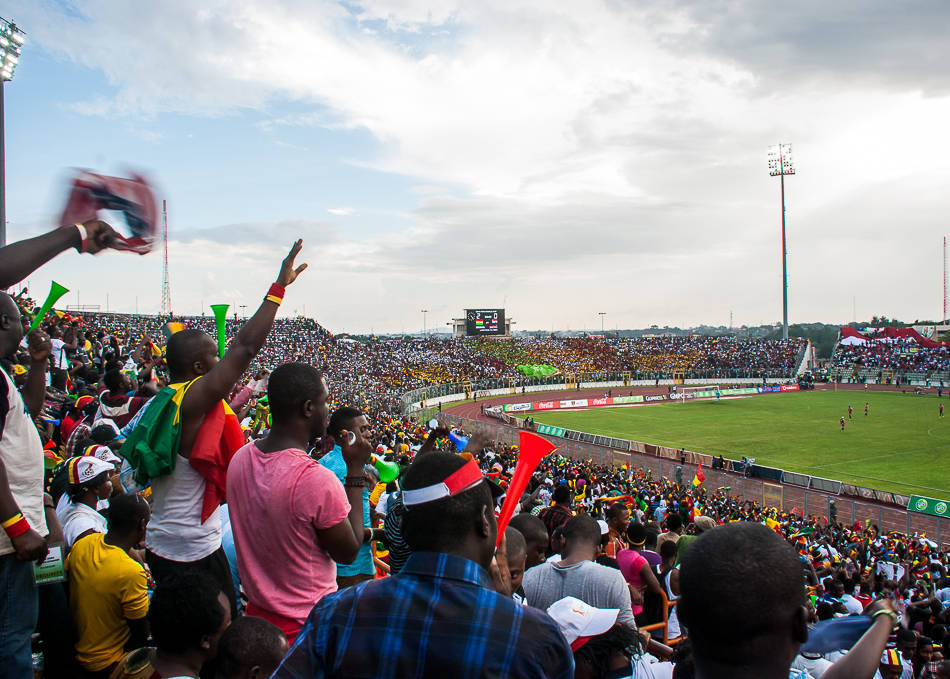 Food vendors navigate the crowd with tempting snacks and most importantly cold water.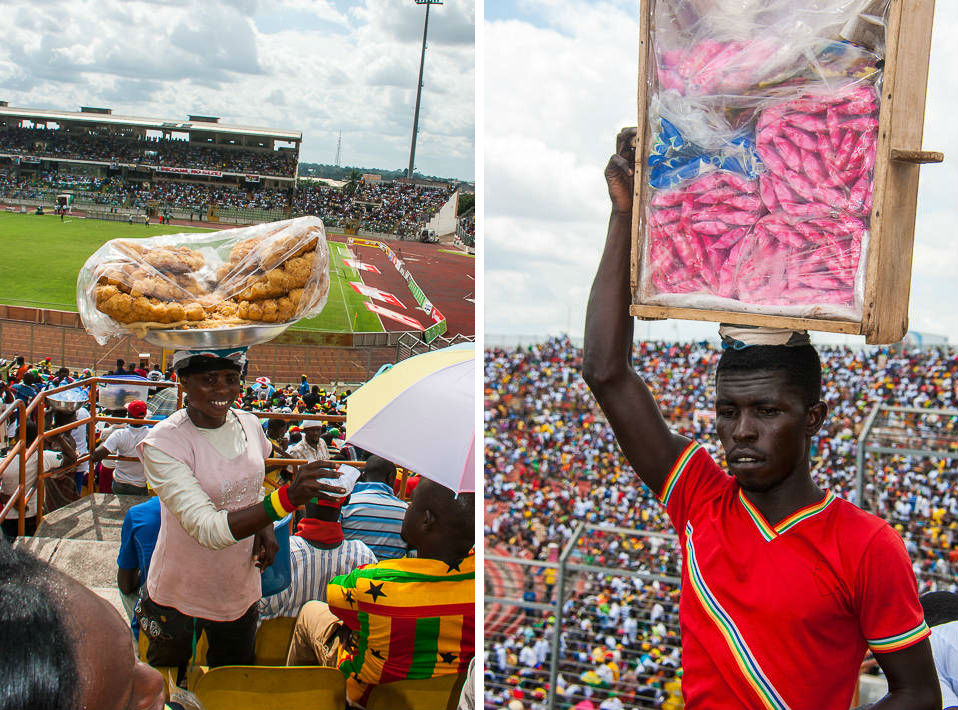 Fried cassava balls with coconut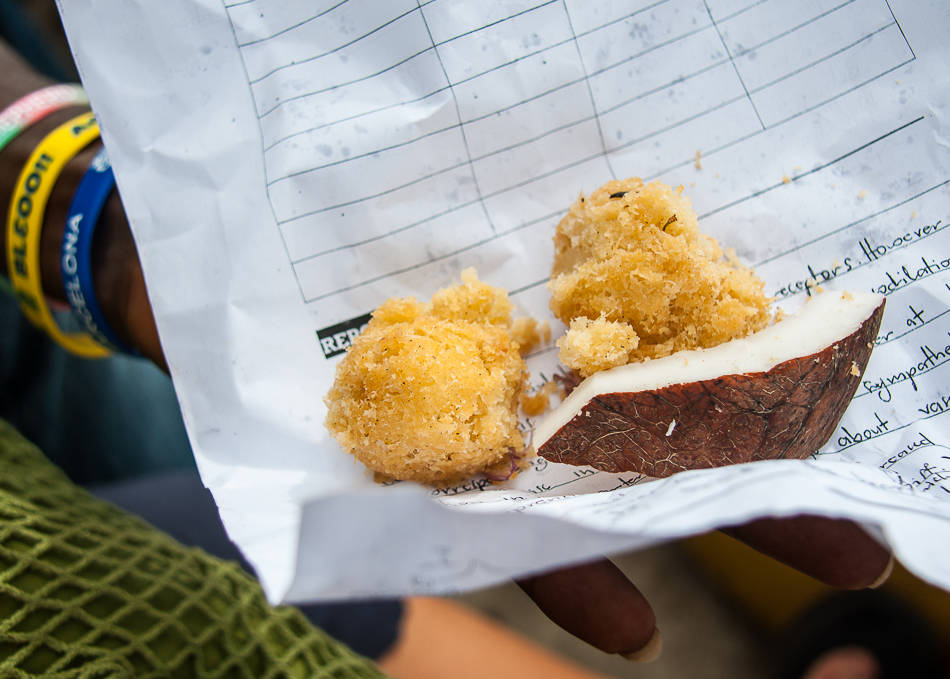 They really did give a magnificent performance, one which should ensure their presence in Brazil next year as they literally crushed The Pharaohs under the rapturous applause of the crowd. I couldn't have wished for a better match to attend.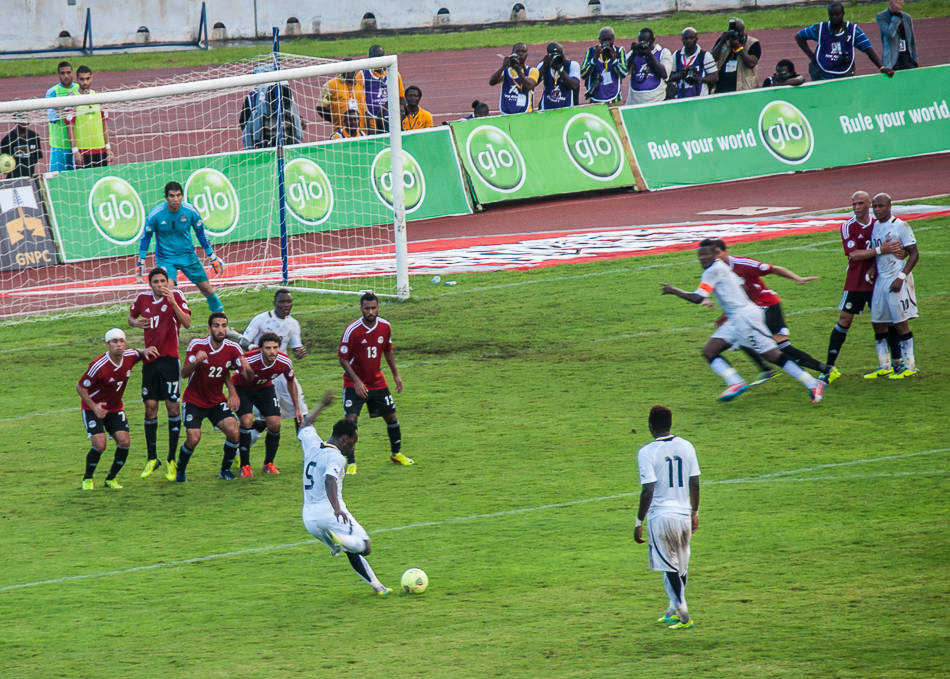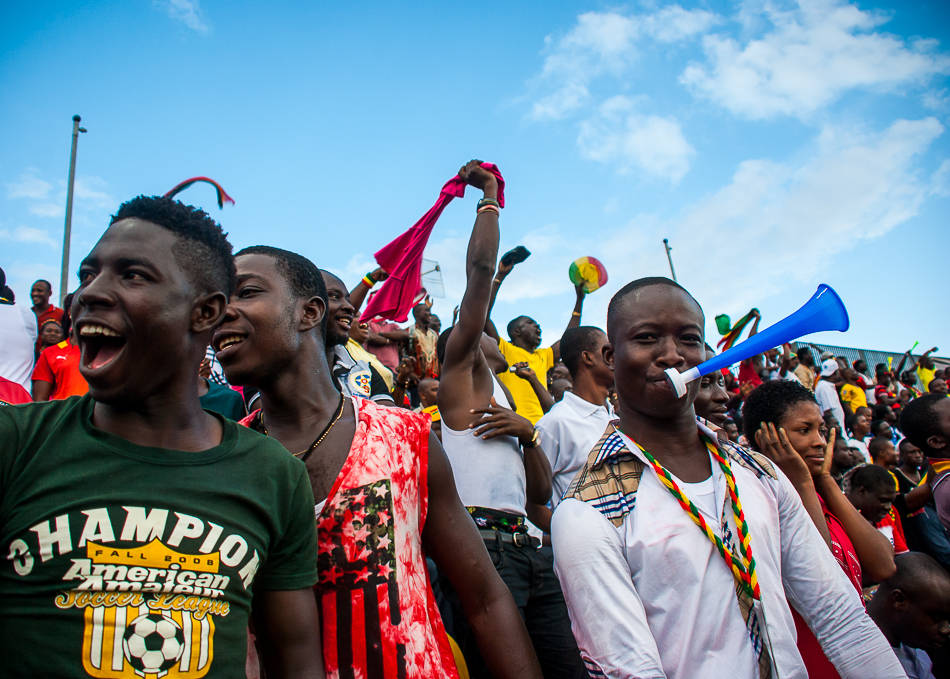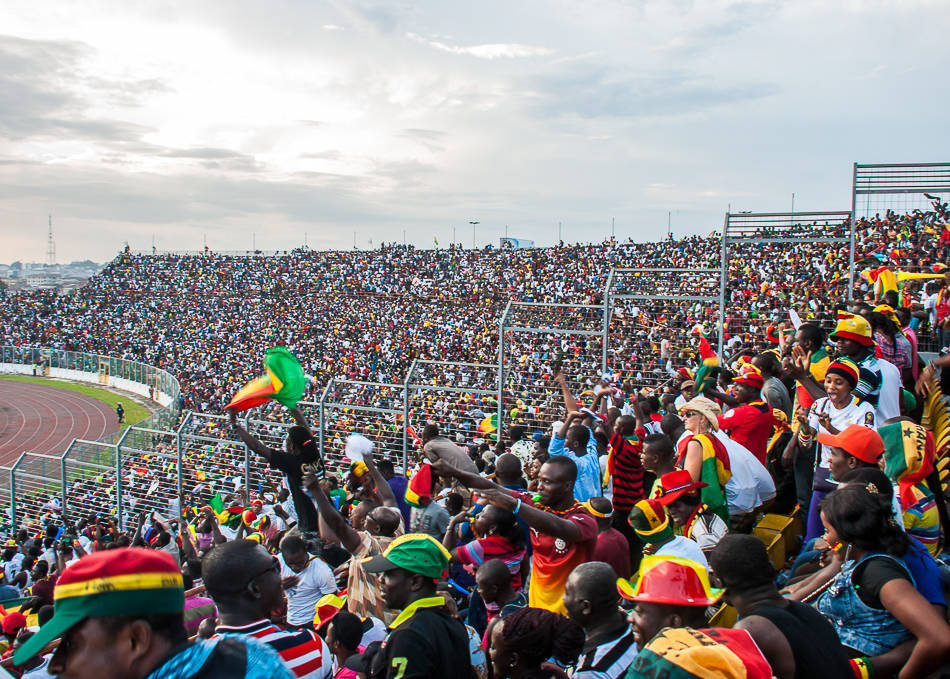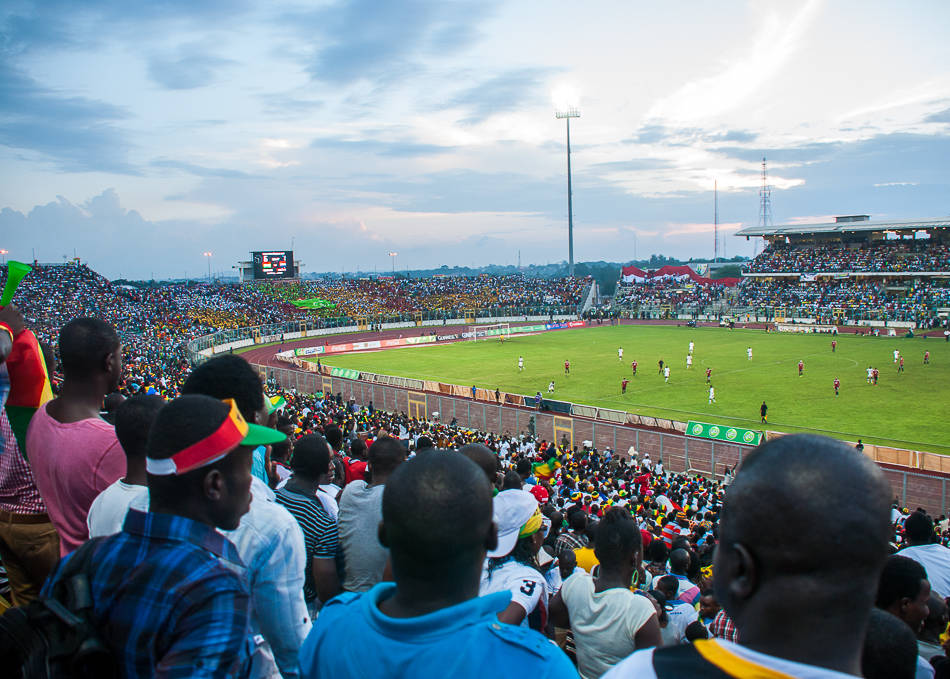 Final score: Ghana 6 – Egypt 1…or what the press quickly titled 'The Massacre'! Congrats Black Stars!!